Pakistan opens government school for transgender students
"We have provided them everything that is required" for their schooling to help trans youth get better job opportunities later on in life.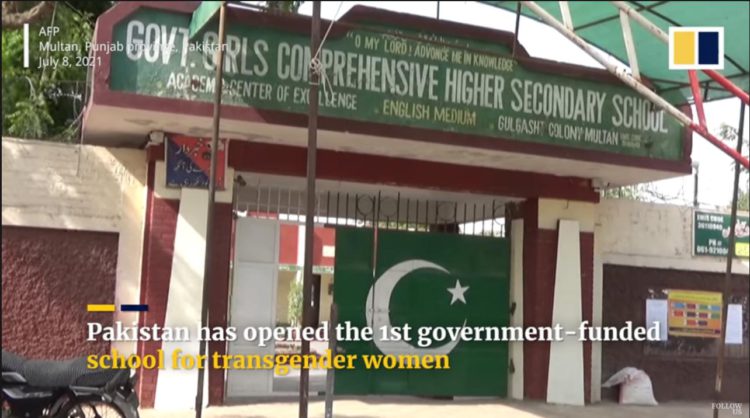 MULTAN, Punjab, Pakistan – In an action that sets unique precedent in this largely conservative Muslim majority country, the Government of Pakistan earlier this month established and opened its first public school for transgender people in Pakistan's most populous province.
A tweet sent out on July 9, on the official Pakistani Government Twitter account read; "First public school for transgender people has been opened in Multan. This will not just educate the transgender people but will increase livelihood and business opportunities for them as well."
The school, established by the educational department in Punjab province, where Multan is located, opened its doors on the first day of school with 18 students enrolled the Associated Press reported.
"We have provided them everything that is required" for their schooling, tweeted Murad Rass, Punjab's education minister. He added that he hopes that the school will help transgender youth get better job opportunities later on in life.
ANNOUNCEMENT:
First Day of School for Transgenders by School Education Department Punjab. We have provided them everything that is required for Schooling. Dr Aithesham Secretary School South Punjab and his team have done a great job. TransEducation is the program. pic.twitter.com/pTZkfKEOYX

— Murad Raas (@DrMuradPTI) July 8, 2021
Ayesha Mughal, a trans advocate in Punjab, told the Associated Press that the trans community is "grateful" to the government for opening the school and "for providing free education to our community."
Mughal tweeted about the historic occasion. "Today I am so happy, proud and emotional at the same time."
Today I am so happy, proud and emotional at the same time. First day of school for the Transgender Persons in Multan. All the very best for the effective implementation of this great initiative by Education Dept South Punjab 👏 @hecpkofficial @FBISEOfficial @EduMinistryPK pic.twitter.com/XF7iEkw5Pz

— Aisha Mughal (@_aishamughal) July 7, 2021
Life in Pakistan for Trans people is often fraught with the danger of being physically assaulted, denied basic healthcare, and exclusion from society. Often forced to live on streets reduced to begging for food or everyday necessities, the opportunity presented for good education is a lifeline to many Trans Pakistanis.
In 2018, the country's Parliament passed the Transgender Persons (Protection of Rights) Act which established broad protections for trans people in the country which was followed in 2019 by the Pakistan Supreme Court which ruled transgender people would be designated as a third gender.
This allowed trans people medical treatment which had been previously denied because doctors could not decide whether to treat them as male or a female and house them in a gender ward appropriately.
Pakistan however still offers no legal protections for Trans, Lesbian, Gay, Queer, or Bi-sexual people and Pakistani law prescribes criminal penalties for same-gender sexual activities. A British Colonial-era law written in the 1860's is still enforced albeit inconsistently as an act of sodomy carries a possible prison sentence.
LGBTQ Equality rights in the country are also impacted by societal viewpoints of the majority conservative Muslim population. In larger cities in the country same-sex relationships are more accessible but with most LGBTQ people, especially gay men adhering to an absolute mindset of absolute discretion.
The framework of the country's laws does not offer protection from discrimination or harassment on the basis of sexual orientation. Nor are same-sex marriages or civil unions are permitted under current Pakistani law.
Transgender woman from Kashmir makes her mark
Shoaib Khan has been in corporate India for 11 years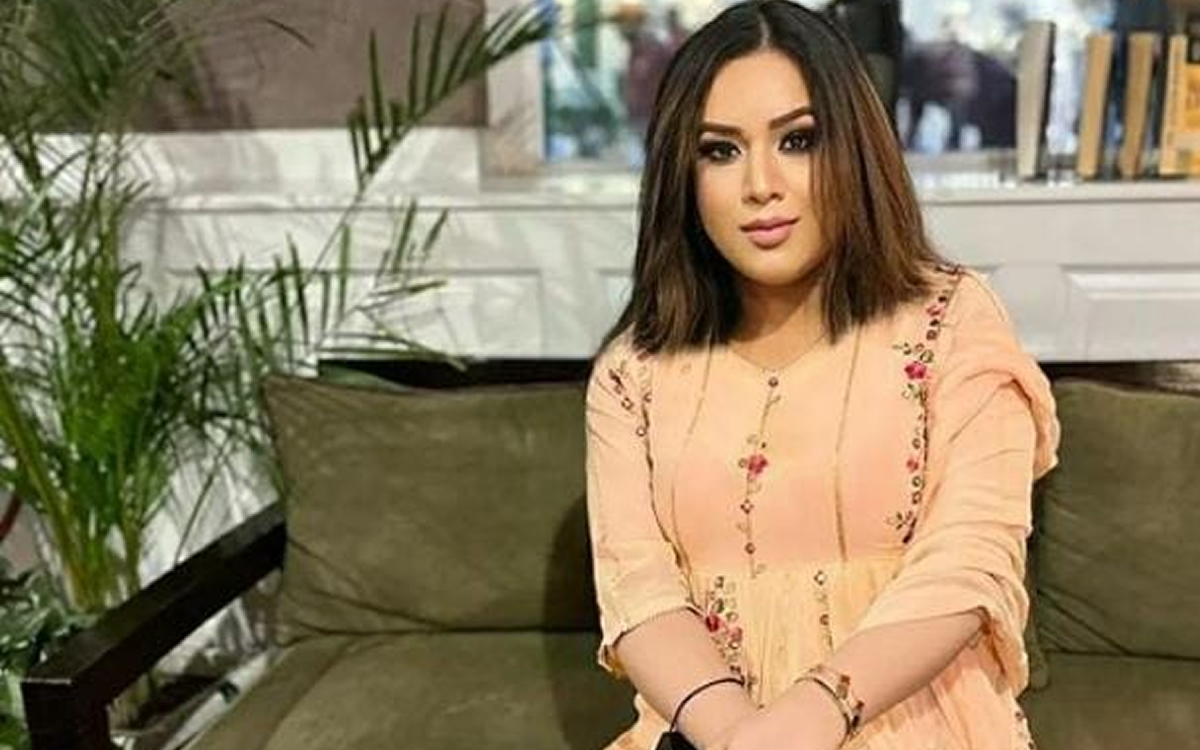 Kashmir, the crown of India, the world's largest democracy, has been the center of the flourishing of Hinduism, Islam, Buddhism and other religions. 
The transgender community since ancient times has had cultural roots in every state in India, including Kashmir, but a conservative society did not let the community spread its wings properly. Breaking all odds, Shoaib Khan finished her studies and became the first trans person from Kashmir to work in India's corporate world. 
Khan is a person who believes that people do not come out, but they feel the same from childhood. Her journey was never to come out, but she felt the same from her childhood.
"I was dependent on people, like my family, for lots of things," said Khan. "When I got the ability to stand by myself, when I was independent, I started behaving the way I wanted to and I started accepting the way I was from my childhood."
Before the India Supreme Court's historic ruling that struck down Section 377, a colonial-era law that criminalized consensual same-sex sexual relations in the country, talking about trans people was a taboo topic for many. 
Khan told the Washington Blade it was difficult to come out because trans people face ridicule and bullying. She believed that if one can have determination and confidence, the world starts to adjust and accept.
Khan also believes that family plays an important role, but her family's reaction was not good when she told them about herself. Khan told the Blade that since the family knows their own from childhood, it was not a surprise for them. She stood her ground, and she is still fighting for her rights in her social circle.
Through the Blade, Khan wants to encourage other families anywhere in the world to support their kids if they are from the LGBTQ and intersex community.
"At least do not deprive them of their basic human rights," said Khan. "Try to educate them, and if they gets any opportunity then these people will excel in multiple fields."
As a trans person, Khan's journey to get an education was not easy.
She faced humiliation, harassment and mental torture. When Khan was in seventh grade, someone bullied her, and when she went back home, she cried and counted the remaining days of school.
"I counted days that how many days I have to go to school to face this humiliation till 10th standard," said Khan, while talking about her childhood. "The journey was not easy."
Khan said society has a major role to play to make the lives of trans people easy. She urged her community to stay strong and connect to excel in life where they are accepted.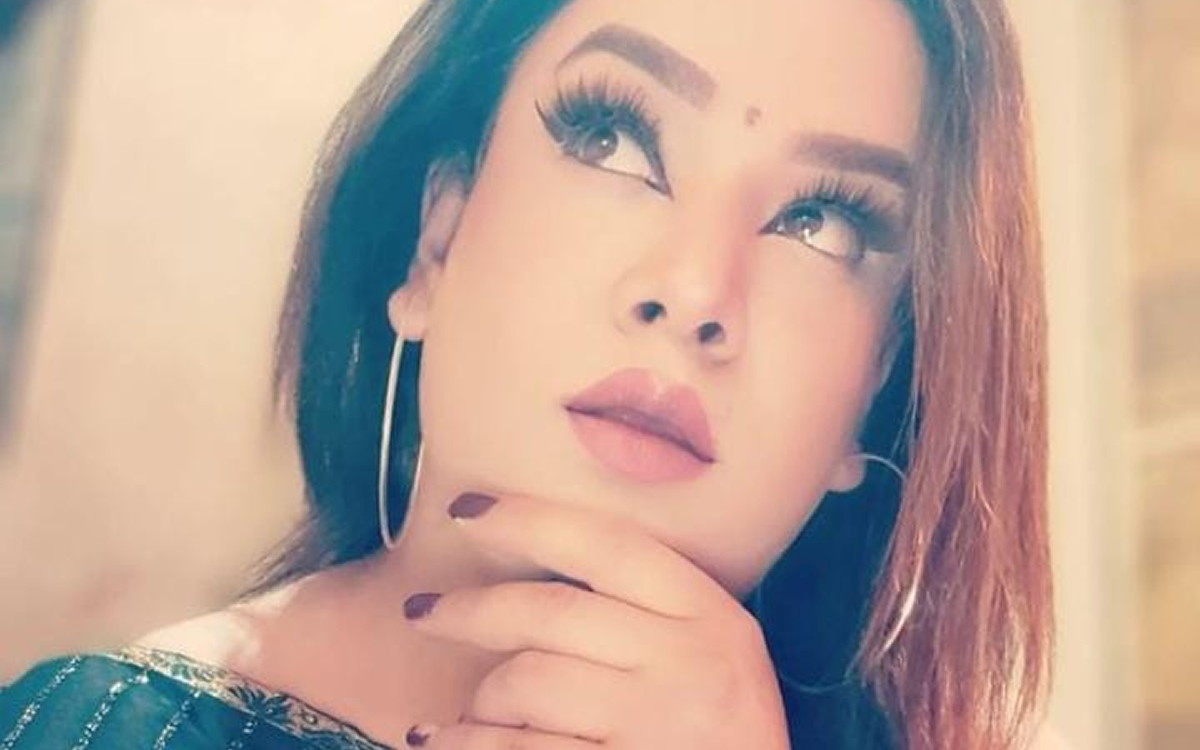 Khan has completed her bachelor's in commerce and master's in business administration with a specialization in human resources. She is currently working with a corporation in India.
While talking with the Blade, Khan said that India's trans community is facing a lot of discrimination, not only in Kashmir but around the country. Khan believes discrimination is present because of the lack of awareness about the community, but at the same time she believes the community is seeing improvements.
"Before decriminalization of homosexuality, there was no option to choose for gender other than male or female, but now if you go to the Aadhaar link (India's biometric ID card,) you have the option to choose between male, female and others," said Khan. "This is a great example in that our country is leading the improvements. Our country is behaving democratically, where people have the right to choose what they are."
Khan suggested the government should spread awareness about gender identity so that people know it is natural and people do not choose it.
While talking with the Blade, Khan thanked close friends and family who supported her throughout her journey. She said that many people have supported her, but some close ones made her competent enough to fight her way to where she is at.
"I would like to thank them for their unconditional love and support," said Khan. "They will be happy to see my work published, where I am talking about rights and standing for my community. That is a big achievement."
'Journey is not easy'
Khan has worked in the corporate world for 11 years.
She began her career in the airline industry before she entered the corporate sector. Khan said her experience in the airline industry was not as good as she expected because there was no sensitization about gender. She said corporate policies are not bad, but people should be sensitized before introducing someone from the LGBTQ community.
While talking about her previous experience, she said she was subjected to some harassment and humiliation. Although she raised her voice and actions were taken at the time, Khan said her current corporate journey has gone well, and she feels satisfied. 
She said other members of the LGBTQ and intersex community feel proud of what she has accomplished, and they say she is their representative from Kashmir.
"The journey is not easy," said Khan. "You can look on to the lives of where people from trans community or LGBTQ community have achieved success. Because they did not put themselves in a confined zone where they are subjected to humiliation only. So, they concentrated on education. I would like to give an important message to my community that you need to be educated, you need to have a light in your eyes, and where you can differentiate between right and wrong."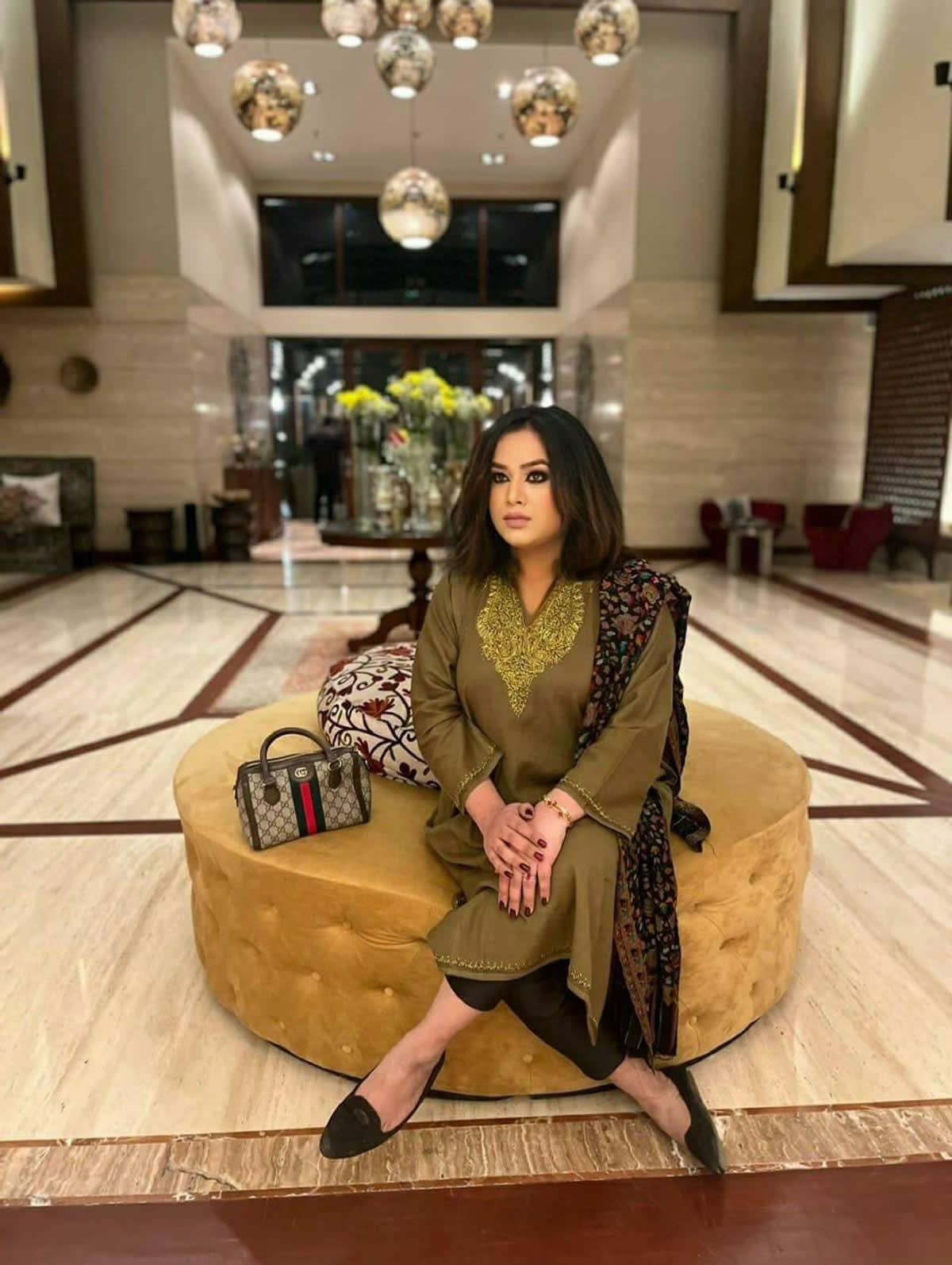 Ankush Kumar is a reporter who has covered many stories for Washington and Los Angeles Blades from Iran, India and Singapore. He recently reported for the Daily Beast. He can be reached at [email protected]. He is on Twitter at @mohitkopinion. 
Second Japanese court rules same-sex marriage ban is unconstitutional
Judge issued ruling in Nagoya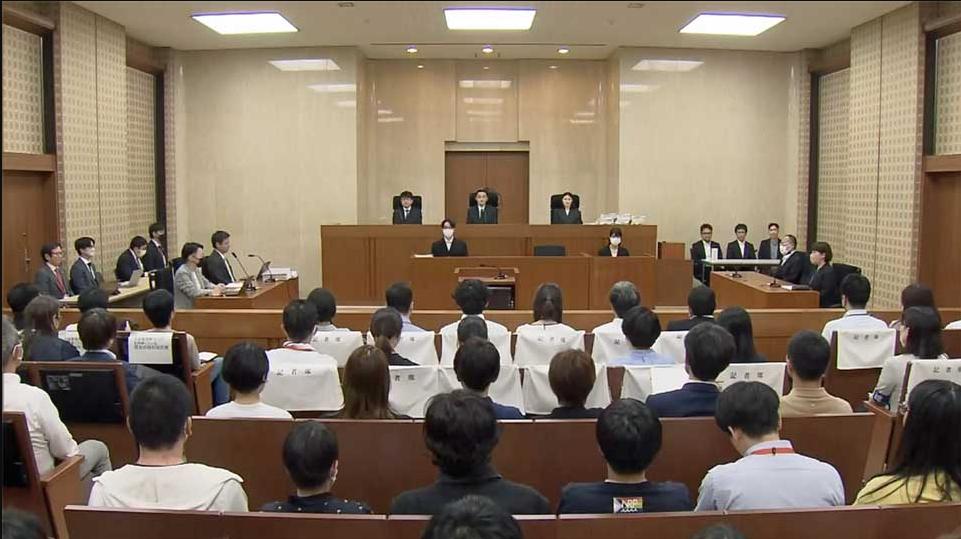 In a ruling issued Tuesday, the Nagoya District Court became the second major higher court in the country to rule that the lack of legal recognition of same-sex marriage is unconstitutional.
Presiding Judge Osamu Nishimura said more people have become supportive of recognizing same-sex marriage, and the reasoning behind excluding same-sex couples from the legal marriage system is becoming "shaky," resulting in a situation that is "difficult to ignore," the Kyodo News agency reported.
Kyodo also noted the court pointed out that the public remains divided over the issue, and it was only in 2015 that a system to issue certificates recognizing same-sex couples as being in "relationships equivalent to marriage" was introduced by local governments in Japan for the first time.
In March 2021 the Sapporo District Court issued its ruling that the local in Sapporo government's actions violated two provisions of the Japanese Constitution: Article 14 that ensures the right to equal treatment and Article 24, which does not expressly deny the right of marriage to same-sex couples.
In Tuesday's ruling, Nishimura echoed the Sapporo decision saying that a failure to recognize same-sex marriage violates Article 14 of the constitution, which stipulates that all people are equal, and Article 24, which stipulates that "laws shall be enacted from the standpoint of individual dignity and the essential equality of the sexes."
The two rulings are at odds with opinions issued by other high courts across Japan. Public Media Broadcaster NHK reported that in June 2022 the Osaka District Court ruled that the ban does not violate the constitution. The judge said Article 24 stipulates that marriage shall be based on the mutual consent of parties from both sexes.
The Tokyo District Court also ruled the ban constitutional in November that year. At the same time, the judge said not providing legal protections for same-sex families represents an "unconstitutional state."
With this second ruling, pressure is building on the Japanese Diet (Parliament) to legalize same-sex unions.
The case, brought by two male residents in a relationship from Aichi Prefecture, were represented by attorney Yoko Mizushima who told reporters: "This ruling has rescued us from the hurt of last year's ruling that said there was nothing wrong with the ban, and the hurt of what the government keeps saying," referring to the June 2022, Osaka District Court ruling last year that the ban was not unconstitutional.
Turkish activists fear Erdoğan will further restrict LGBTQ, intersex rights
Long-time president won re-election on Sunday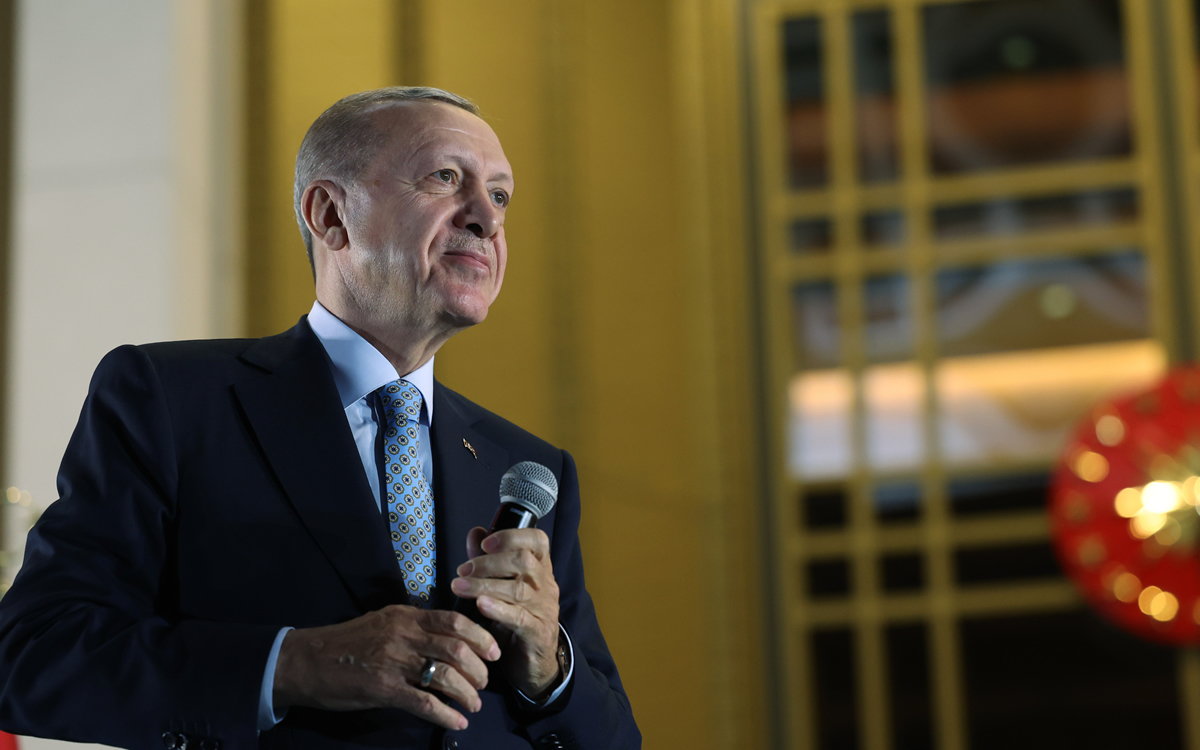 Turkish President Recep Tayyip Erdoğan on Sunday won re-election.
Erdoğan, a former Istanbul mayor who has governed Turkey since 2003, defeated Kemal Kılıçdaroğlu in the presidential election's second round by a 52-48 percent margin. The Associated Press notes Erdoğan will remain in office until at least 2028.
Turkish authorities over the last decade have increasingly cracked down on LGBTQ and intersex activists in the country.
Police in 2015 used tear gas and water cannons against people who were about to participate in an Istanbul Pride march. Authorities in 2017 arrested nearly two dozen people who defied a ban on Pride events in the city.
Police in Ankara, the Turkish capital, on May 10, 2019, arrested 18 students and an academic who participated in a Pride march at the Middle East Technical University. They faced up to three years in prison, but a court in 2021 acquitted them. Police in 2022 violently broke up a Pride parade at the same Ankara university.
The State Department in 2021 criticized Turkey after police once again used tear gas to disperse Istanbul Pride march participants near the city's Istiklal Avenue. Security forces last June arrested more than 370 people who tried to participate in another Istanbul Pride march.
Fourteen Turkish LGBTQ and intersex rights organizations in a joint statement they issued ahead of Sunday's election noted both Erdoğan and Kılıçdaroğlu "resorted to hate speech during the election process."
"The election period is long and painful for all of us," reads the joint statement the May 17 Association, SPoD (Social Policy, Gender Identity and Sexual Orientation Studies Association), Ankara Rainbow Families Association (GALADER), the Young Lesbian Gay Bisexual Trans Intersex Youth Studies and Solidarity Association, the HEVI LGBTI+ Solidarity Association, Kaos GL, the Red Umbrella Association, Lambda Istanbul, LGBTI+ Families and Relatives Association, Mersin 7 Colors LGBT, Muamma, the Free Colors LGBTI+ Solidarity Association, the Pink Life LGBTI+ Solidarity Association and ÜniKuir issued. "The bitter pills we swallowed during the election are now overflowing the cup. Before the elections and during the first round of the elections, LGBTI+ people were often targeted and the focus of hate speech, while racism and refugee hostility also dominated in the second round."
The statement also described the presidential election as a "referendum."
"This election is a referendum on whether the 12th president's rule will continue or not, whether the one-man regime in the country will come to an end or not," it reads. "Yes, we will continue to be in the opposition regardless of the outcome. But this election is also the election of under which conditions and against whom we will oppose from now on."
Media reports indicate Erdoğan in his victory speech criticized the Turkish opposition "for being pro-LGBT."
Erdogan rallies against the Turkish opposition for being pro-LGBT in his victory speech

"CHP, HDP and all others are pro-LGBT. But LGBT cannot infiltrate among us. We will be reborn. The family is sacred. The violence against women is forbidden"

— Ragıp Soylu (@ragipsoylu) May 28, 2023
One activist with whom the Washington Blade spoke on Monday said Erdoğan "unfortunately" won re-election.
"LGBTI activism in Turkey will be even more threatened," said the activist.