Gay men arrested under Md. sodomy law in adult bookstore raid
Attorney says prosecutors enforcing unconstitutional measure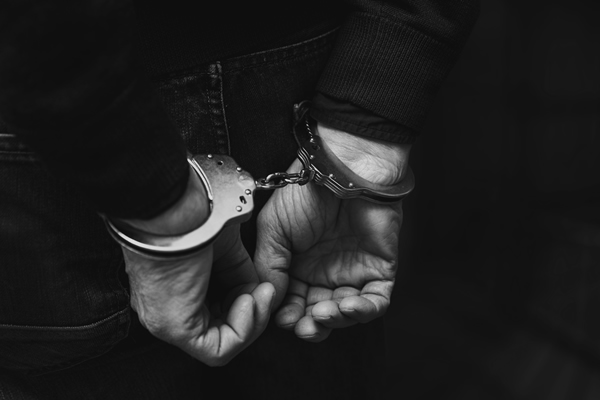 Harford County, Md., Sheriff's Office deputies arrested four men on a charge of Perverted Sexual Practice under the state's sodomy law during a May 20 raid on the Bush River Books & Video store in the town of Abington, located 25 miles north of Baltimore.
A statement released by the Sheriff's Office to the Washington Blade, at the Blade's request, says a total of nine arrests were made during the May 20 "operation," which the statement says was prompted by complaints about the adult store by nearby residents and some of its patrons.
According to the statement, among the nine men arrested, three were charged only with Perverted Sexual Practice, one was charged with Perverted Sexual Practice and Indecent Exposure, four were charged only with indecent exposure, and one was charged with Solicitation of Prostitution.
A friend of one of the arrested men told the Blade that his friend rented one of the store's private video rooms and was with another male friend inside the room when sheriff's deputies "in full riot gear unlocked his room and arrested him and his friend" on a charge of indecent exposure.
"They spent the night in jail and were badly treated," said the friend who spoke with the Blade.
A sign on the outside of the Bush River Books & Video store says the store has four theaters on its premises. Sources familiar with the store have said it also charges a fee to rent small video rooms with doors that lock from the inside, where adult videos can be viewed on small video screens.
The store's owner did not respond to a request by the Blade for comment.
Attorney Greg Nevins, who serves as senior counsel for the national LGBTQ litigation organization Lambda Legal, said the 2003 U.S. Supreme Court decision known as Lawrence v. Texas struck down state sodomy laws like the Maryland law as unconstitutional pertaining to consenting adults in a private setting.
Aside from the Supreme Court ruling, the Maryland General Assembly last year approved legislation repealing the state's sodomy law known as the Maryland Unnatural or Perverted Sexual Practice Act.
But Nevins said the online legal reference site WestLaw, which keeps track of state laws throughout the country, shows that the Maryland Perverted Sexual Practice Act was still on the books, leading him to speculate that only part of the law may have been repealed.
The Maryland General Assembly is currently in recess and the Blade couldn't immediately reach a spokesperson for lawmakers who worked on the repeal bill to confirm whether all or just part of the sodomy law was repealed.
Nevins said a subsequent ruling in 2013 handed down by the U.S. Court of Appeals for the 4th Circuit, which includes Maryland and Virginia, reconfirmed the Supreme Court's Lawrence decision. He said the 2013 ruling "declared that all laws that have as their only element the act of oral or anal sex are facially unconstitutional" and should not be enforced under circumstances similar to the Maryland bookstore arrests.
"There are cases around the country discussing whether certain areas are private, usually focusing on whether the participants had a reasonable expectation of privacy," Nevins said. He noted that the Supreme Court's Lawrence decision and subsequent appeals court rulings have considered claims by police and prosecutors that court rulings overturning sodomy laws should not be interpreted to allow sexual activity in public places.
But Nevins said a strong legal case could be made that a private video room with a locked door such as the ones at Bush River Books and Video store should hold the same degree of presumed privacy as that of a rented hotel room.
A spokesperson for Harford County State's Attorney Albert J. Peisinger, who serves as the county's lead prosecutor, said his office would have no comment on whether prosecutors or the Sheriff's Office have legal authority to make arrests and prosecute cases on the charge of Perverted Sexual Practice if that statute was repealed or struck down as unconstitutional.
"It is the policy of this office to make no comment on pending matters of investigations, including any underlying legal theories," said spokesperson Gavin Patashnick. "That said, I would be happy to have a more substantive discussion regarding the bookstore once these cases have concluded," he said.
Patashnick also declined to say whether his office dropped charges against two of the nine men arrested in the bookstore raid, whose cases could not be found in the online court records for the Harford County District Court, where the cases for six of the nine arrested men have appeared.
Of the six cases the Blade found in the online court records, just one was for the charge of Perverted Sexual Practice. The court records show that each of the six men whose cases were found in the online records, including the man charged with Perverted Sexual Practice, were scheduled to go on trial on Aug. 2 for their respective charges, which are misdemeanors.
Bradley Clark, an attorney for the Harford County Public Defender's office who is representing one of the arrested men charged with indecent exposure, told the Blade that arrests of defendants that do not appear in the public court records usually indicate the case was dropped by prosecutors or dismissed by a judge.
Clark agreed with Nevins that the men charged in the bookstore raid with Perverted Sexual Practice should have a strong legal case to challenge the arrests under the Lawrence Supreme Court ruling and other court rulings declaring sodomy laws unconstitutional.
The statement released to the Blade by Harford County Sheriff's Office spokesperson Kyle Andersen, in contrast to the State's Attorney's office, provided considerable details in support of the arrests.
"In the past several months, we have received an increased number of concerns and allegations of a wide variety of illegal activity occurring at Bush River Books and Video in the 3900 block of Pulaski Highway in Abingdon from citizens and patrons of the business," the statement says.
"We take all citizen concerns seriously, and there is an active investigation into these concerns," the statement continues. "Recently, members of our Special Operations Division have taken part in a handful of operations at that location, in an attempt to curb these illegal activities. On May 20, 2021, such an operation occurred," it says.
"During that operation, an undercover deputy entered the premises and observed a variety of illegal sexual activities that were occurring on the premises," the statement says. "Additionally, an additional undercover female deputy was approached and solicited for prostitution. At the conclusion of the operation, nine individuals were charged," the statement concludes.
An online search using the name of the Bush River Books and Video store leads to media reports, including a January 2012 article in the Baltimore Sun, showing the store has been the target of law enforcement crackdowns for at least a decade. The 2012 Sun story reports that a Catholic priest was among the men arrested at the store during one of the 2012 Sheriff's Office raids.
A search by the Blade also led to an online petition posted on the Change.com website calling on Harford County Executive Barry Glassman and the Harford County Council to "shut down" Bush River Books and Video store on grounds that "illegal activity" takes place there.
"We are asking the county to charge the owners of the store with the crimes that are being allowed to continue there, and to shut down this nuisance to our neighborhood," said Abingdon resident Heather Cantos, who states in the web posting that she started the petition.
One of the arrested gay men, who spoke to the Blade on condition that he not be identified, said he was aware that the store has been the subject of law enforcement crackdowns in the past.
"But, you know, I went inside and was hooking up with someone and the next thing I know, eight of us were against the wall with handcuffs with plastic zip ties on them," he said. "And we all spent the night in jail. I was released at like six o'clock in the morning," he said.
He added, "I don't know why people have a problem with this. We go there to meet people like us."
Jeremy LaMaster, executive director of the Maryland statewide LGBTQ advocacy group Free State Justice, said he was not aware of the Bush River Books & Video arrests until contacted about the arrests by the Blade. He said Free State Justice would consider what, if any action, the organization might take in response to the reports that gay men were being arrested and prosecuted on sodomy related charges.
Upper Chesapeake Bay Pride, an organization that, according to its website, "provides unwavering advocacy and support for queer (LGBTQIA+ people, communities, and their families in Cecil and Harford counties," did not reply to messages left by the Blade seeking comment on the arrests of gay men at the adult bookstore.
Comings & Goings
Movahedi opens virtual law firm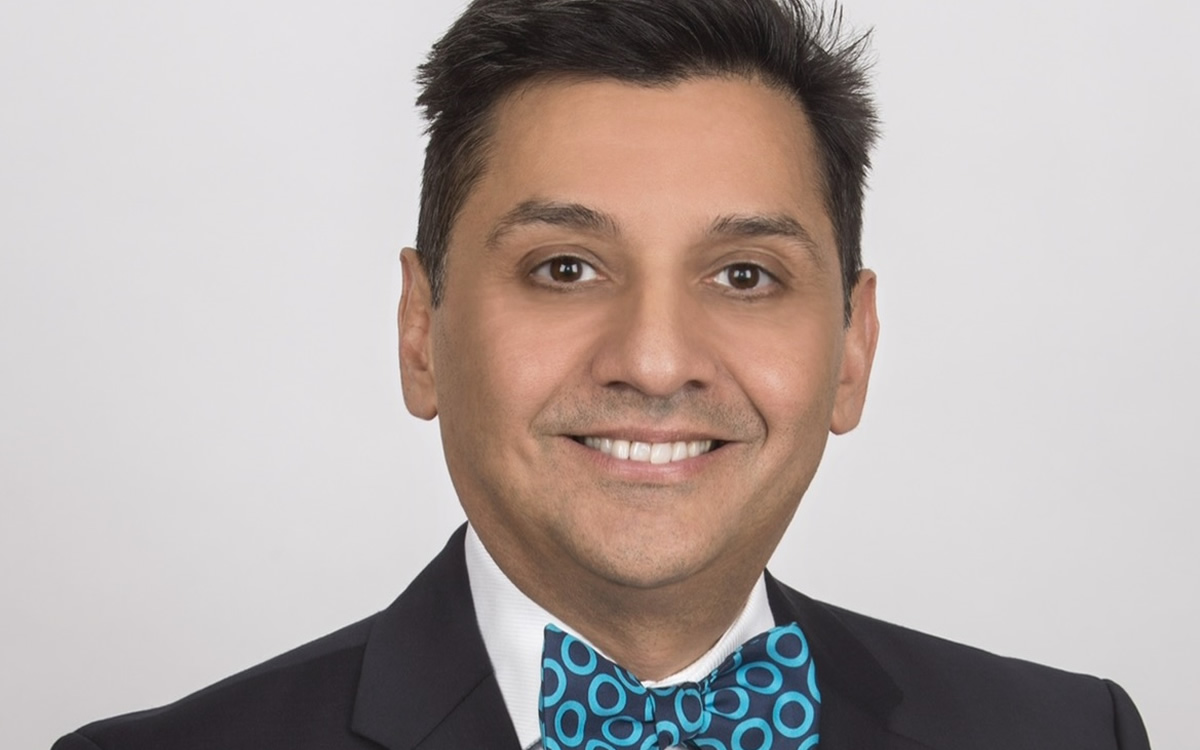 The Comings & Goings column is about sharing the professional successes of our community. We want to recognize those landing new jobs, new clients for their business, joining boards of organizations and other achievements. Please share your successes with us at [email protected].
The Comings & Goings column also invites LGBTQ+ college students to share their successes with us. If you have been elected to a student government position, gotten an exciting internship, or are graduating and beginning your career with a great job, let us know so we can share your success. 
Congratulations to Babak Movahedi on the opening of his virtual law firm. "I started a virtual immigration law firm concentrating on family immigration and business immigration," he said. "I have had the pleasure of representing a number of LGBTQ+ clients. I can apply for permanent residency of the spouse or other family members of a permanent resident, or U.S. citizen. I am licensed to represent clients in all 50 states."
In 2018, Movahedi opened a boutique law firm with an international client base. It focused on real estate law, with an emphasis on condominium conversion. Prior to that he served as a Special Master/Magistrate in Miami Beach. In that position he ruled on a variety of matters relating to Miami Beach code, served as a fact finder, and issued rulings. He worked closely with the Chief Special Master. Many will know Movahedi from his work as owner/CEO of a chain of cocktail lounges in both D.C. and Miami. He owned MOVA in both places.
Over the years, he has worked as a solo practitioner managing the law offices of Babak Movahedi PLLC in D.C. and was CEO of Dupont Title and Settlements. He was a partner in Austin & Movahedi in D.C. He served as chief of party in the United States Agency for International Development and was president, Properties International. He currently is a Visiting Professor, International Law and Business, ESERP School of Business and Social Sciences, Barcelona, Spain.
Movahedi earned his bachelor's degree in International Politics, State University of New York, Stony Brook, N.Y.; MBA in International Business, Georgetown University; and Juris Doctor, Georgetown University, and Master of Law in International & Comparative Law, Georgetown University.
Drag performers join Gays Against Guns to decry nationwide attacks
'We're tired and we're angry and we're scared'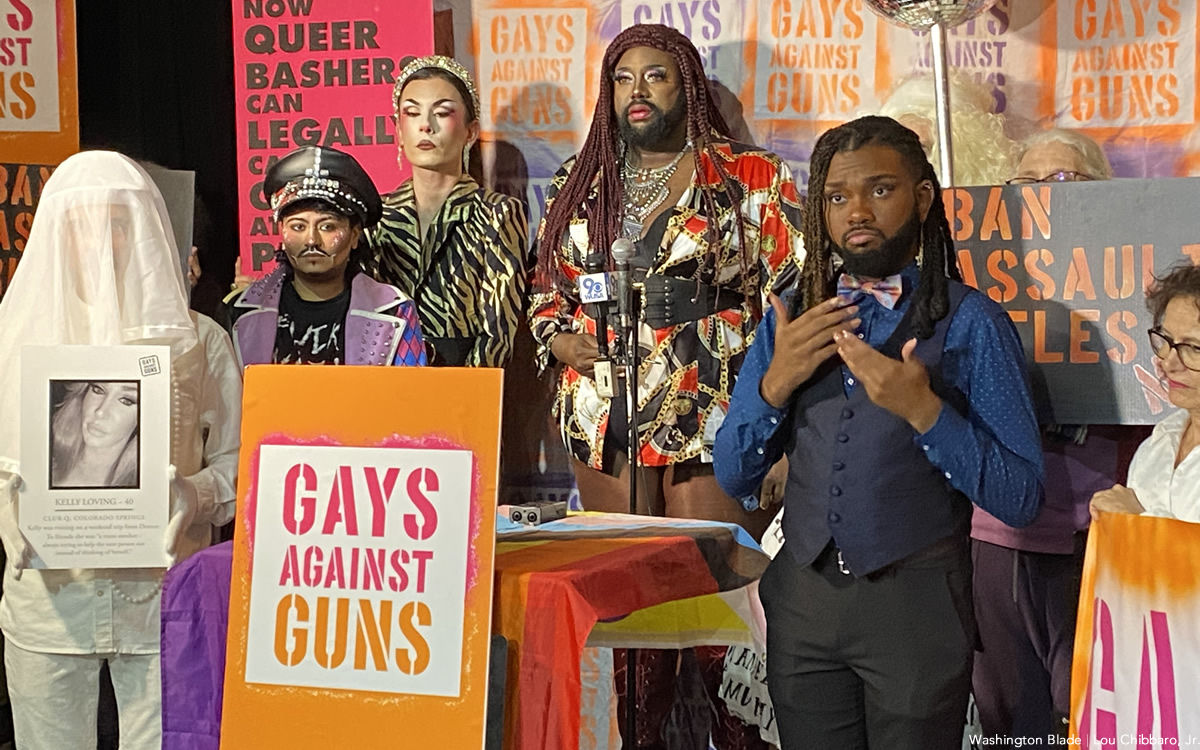 Three D.C.-area drag performers joined members of the New York City-based group Gays Against Guns at a news conference and gathering at As You Are bar on Dec. 7 to speak out against what they say has been an escalating and alarming number of threats against the LGBTQ community and against drag shows in particular across the country.
The Gays Against Guns members along with local supporters came to D.C. to attend the 10th Annual National Vigil for All Victims of Gun Violence, which took placed that evening at nearby St. Mark's Episcopal Church. President Joe Biden attended and spoke at the vigil.
Among those present at the press conference and who attended the vigil were Gays Against Guns members wearing white robes and hoods and carrying photos of people who died from gun violence, including victims of the Pulse LGBTQ nightclub mass shooting in Orlando, Fla. in 2016.
Fresh on their minds, they said, was the shooting at the Club Q LGBTQ bar on Nov. 19 that took the lives of five people and injured at least another 17 before the lone gunman was wrestled to the floor by one of the customers and held until police arrived.
"We will represent members of the LGBTQI+ community with these human beings," said Gays Against Guns organizer Ti Cersely at the press conference, referring to the group members wearing white robes and hoods "They are silent protesters donned in white, holding space for a person that has been killed by gun violence," he said. "And we're here to ensure the nation sees these lives and honors and respects them as we do."
Another speaker at the news conference was D.C.-based drag performer Vagenesis.
"I perform all over the country. And it's been a privilege to be able to be an artist on this platform as I have been over the past five years," Vagenesis said, acknowledging two other drag performers standing behind them.
"And we're tired and we're angry and we're scared," Vagenesis told the gathering. "And I have to be scared walking out of my apartment building. I had to put on a hoodie and sweatpants to get to this event because I was afraid someone would hurt me or bash me for looking like me."
Added Vagenesis, "As a queer person, as a Black person, as a drag artist, my body has a big target on it. And I can't feel safe walking anywhere when all I want to do is bring happiness to people."
The other two drag performers appearing at the press conference and gathering identify as Citrine and Rico Pico, who won the 2021 title of Best Drag King in the Washington Blade's Best of LGBTQ contest.
"I'm very tired of our community just continuing to be sad in mourning," Pico Rico told the Blade. "It's not just our effort but a collective effort from our allies as well," he said. "Everyone needs to be on the same page to fight what led people to get killed."
Jay Walker, one of the founding members of Gays Against Guns, said the attacks on drag shows appear to be orchestrated by the same far-right groups and individuals that have long targeted LGBTQ people.
"And there has been, if my estimates are not mistaken, at least 300 separate verbal, physical, intimidation attacks on drag performances, and drag story-telling over the course of the last year," Walker said.
"Our LGBTQIA2s+ communities are under siege," he said. "And our federal government and our law enforcement have been ignoring us," he told the gathering, adding that the sometimes inaction by law enforcement officials "emboldens" groups such as the Proud Boys, Patriot Hunters, and Three Percenters that have been harassing drag shows.
Walker expressed concern that people not directly impacted by the attacks against drag shows or shootings like those at Pulse nightclub or Club Q in Colorado Springs appear to have the mistaken impression that these anti-LGBTQ attacks won't put them in danger.
"They need to know that these weak-minded angry small men who commit these atrocities across our country are only going to expand their attacks, believe me," he said. "It is not going to remain with sexual minorities or performers who wear makeup. It is always going to end up attacking the general public," he said. "and our law enforcement and our government know that."
Walker was among those who joined the Gays Against Guns contingent, including the members in white robes, who walked from the As You Are to St. Mark's Episcopal Church to attend the National Vigil for All Victims of Gun Violence, which began at 7 p.m. Wednesday, Dec. 7.
DC Center, Capital Pride sign joint lease for new offices
LGBTQ groups to operate in historic Shaw neighborhood building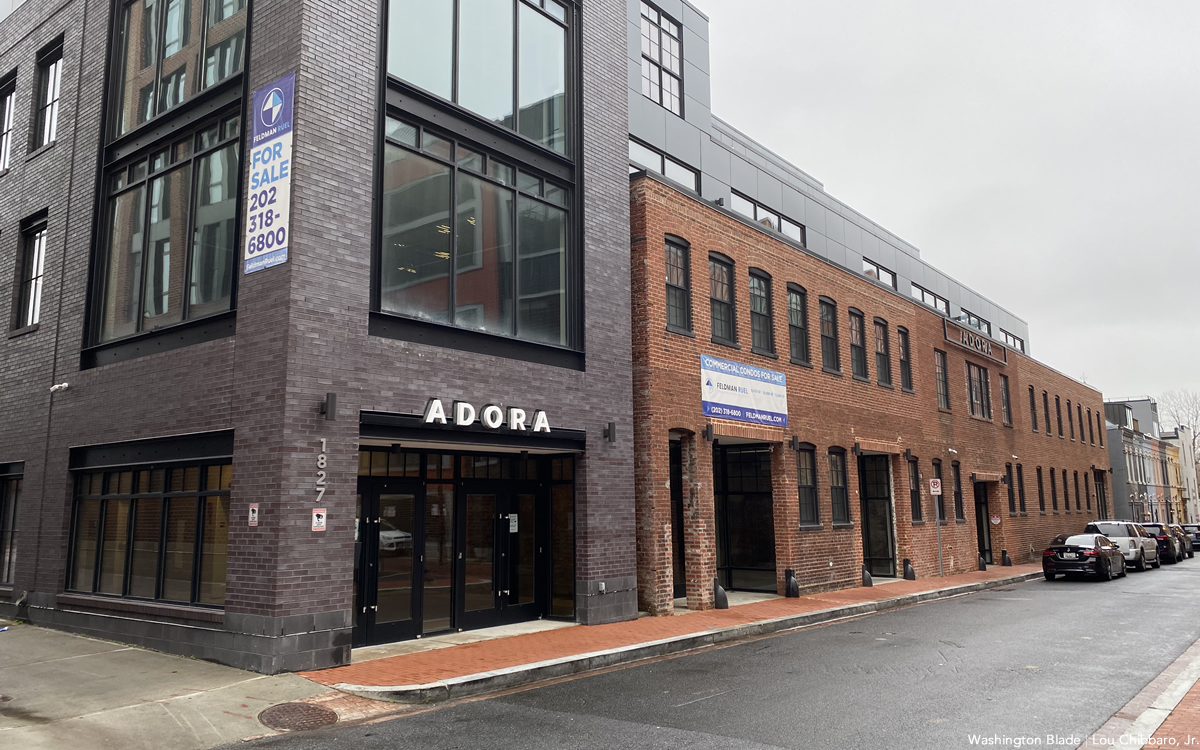 The DC Center for the LGBT Community and the Capital Pride Alliance, which organizes D.C.'s annual LGBTQ Pride events, announced on Wednesday that they have signed a joint lease to move their operations into a renovated warehouse building in the city's Shaw neighborhood.
In a Dec. 7 statement, the two organizations said the lease is for a 6,671-square-foot space on the entire first floor of a five-story building at 1827 Wiltberger St., N.W. called The Adora. The building is located steps away from the Howard Theatre and a little over a block from the Shaw-Howard University Metro station.
The new space is more than double the 2,400-square-foot offices the D.C. Center and Capital Pride currently occupy in the city's Reeves Center municipal building at 2000 14th St., N.W. The Reeves building is slated to be demolished as part of a new development project that will require all its tenants, including the D.C. Center, to move.
The sprawling building, which takes up about half of the narrow, one-block long Wiltberger Street, was built in 1891 as the home of the Holzbeierlein Bakery, according to the online publication Commercial Observer.
Online real estate listings show it was redeveloped about two years ago with an extension and now includes commercial condominium space on the second and third floors and nine luxury residential condominium units on the fourth and fifth floors.
The statement released by the D.C. Center and Capital Pride Alliance says the first-floor space in the building that the two groups leased currently is un-renovated warehouse space. The statement says the space is being designed for a build out renovation by an architectural firm "with the D.C. Center's specific needs in mind." It will include 10 offices and multiple workstations, the statement says.
According to the statement, the renovation is being funded in part by a $1 million grant approved by D.C. Mayor Muriel Bowser through the Office of the Deputy Mayor for Planning and Economic Development and the Mayor's Office of LGBTQ Affairs.
Rehana Mohammed, who serves as vice chair of the D.C. Center's Board of Directors, told the Washington Blade the renovation work was scheduled to be completed by mid-2023. She said D.C. Center officials were hopeful that the Center and Capital Pride would be able to move into the new space in June or early July.
The statement says the new, larger space will enable the D.C. Center to expand its services to include "dedicated therapy rooms, a larger food pantry for the community food distribution program, and dedicated wellness spaces for meditation, yoga, and counseling."
It says there will also be an expanded state-of-the-art cyber lounge, a larger Community Closet program, which provides free apparel, and that will incorporate a designated dressing area, and individual lockers providing temporary storage for "unhoused/displaced community members."
"This is an extraordinary opportunity for the D.C. Center to more fully expand our support offerings and provide vital and integral wraparound care to and for our LGBTQIA2s+ siblings," D.C. Center Executive Director Kimberley Bush said in the statement.
"When community members come to this new space, they'll see a broader range of support being offered and an enhanced experience for increasing their health, wellness, and personal security," Bush said.
"We are very excited to support this opportunity and come together in a new space with fellow nonprofits," said Ryan Bos, the Capital Pride Alliance executive director. "Collectively and collaboratively, we will better serve the LGBTQ+ community and combine resources to provide a much-needed safe space to gather," Bos said in the statement.
The statement by the two groups says the new larger space will also allow the D.C. Center to sublease office and desk space to other LGBTQ+ nonprofit organizations. As of this week, the Wanda Alston Foundation, Rainbow Families and G3 Associates, an organization operated by local gay activist George Kerr, have confirmed arrangements to sublease space in the new building, the statement says.
"We are proud to reaffirm our support for D.C.'s LGBTQ+ community," said Mayor Bowser in a statement referring to her office's awarding a $1 million grant to help fund the D.C. Center's build out in the new space. "This investment is a reflection of our D.C. values," the mayor said.
"We know that when we foster community, and when we support organizations that invest in the community, D.C. is stronger and our residents have more and better opportunities to reach their full potential and live happy, healthy lives," the mayor said.