Senate confirms lesbian, trans nominees to high-profile defense roles
Skelly is second out transgender appointee to obtain confirmation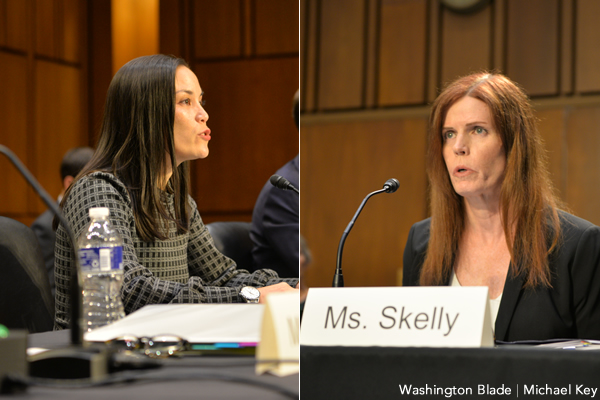 The U.S. Senate confirmed on Tuesday two Biden nominees — one lesbian, another transgender — for high-profile positions at the Defense Department by unanimous consent.
Gina Ortiz Jones, a lesbian former Air Force pilot and Texas congressional candidate, was confirmed as under secretary of the Air Force, and Shawn Skelly, a transgender 20-year U.S. Navy veteran and a defense appointee in the Obama administration, was confirmed as assistant secretary of defense for readiness.
For the second time in U.S. history, the Senate has confirmed an openly transgender person as a presidential appointee — and did so without controversy by unanimous consent.
Just months ago, Rachel Levine was confirmed as assistant secretary of health on a party-line basis after enduring rude, invasive questioning from Sen. Rand Paul (R-Ky.) during her confirmation hearing on transgender health care.
Jones has also made an achievement through Senate approval: She's the first out lesbian to win confirmation to serve in a high-level defense position.
The Senate confirmation of the nominees by unanimous consent is consistent with their confirmation hearing, which both Jones and Skelly breezed through without hostility.
Annise Parker, president of the LGBTQ Victory Institute, pointed out in a statement the two newly confirmed presidential appointees both served in the U.S. military under bans against LGBTQ people in the armed forces.
"Gina and Shawn served their country when living openly could result in discharge and a lost career, so their ascension to key leadership positions is a powerful moment for those servicemembers who served or continue to serve in silence," Parker said. "Their confirmation will transform perceptions of LGBTQ people within the ranks of the U.S. military, but also among the leaders of militaries we work with around the world."
Another out LGBTQ person nominated by Biden for a high-profile defense role is Brenda Sue Fulton, whom Biden nominated to become assistant secretary of defense for manpower and reserve affairs. Her nomination, however, has not even had a hearing in the Senate Armed Services Committee. It's unclear why her nomination hasn't moved forward.
LGBTQ, intersex Ghanaians in limbo as lawmakers consider harsh 'family values' bill
Soldiers earlier this month raided gay party in Accra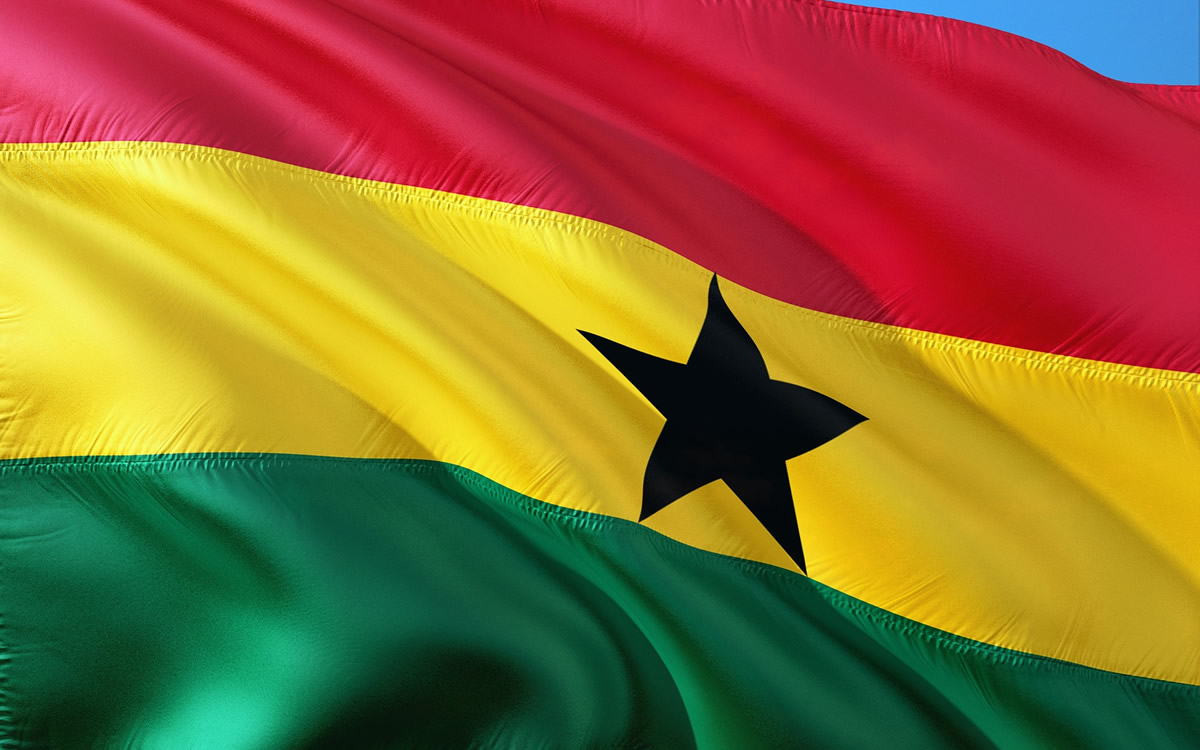 Ghana's LGBTQ and intersex community is currently in limbo over whether the government will impose more harsh penalties upon those who identify as LGBTQ or intersex.
Parliamentarians in 2021 introduced the Promotion of Proper Human Sexual Rights and Ghanaian Family Values Bill that would fully criminalize LGBTQ and intersex people, along with advocacy groups and anyone who comes out in support of them.
The measure would criminalize cross-dressing, public affection between two people of the same sex, marriage among same-sex couples or the intent to marry someone who is the same sex. The bill would also prohibit corrective therapy or surgery for intersex people.
Any person or group seen as promoting identities or prohibited acts in the bill or campaigning in support of LGBTQ and intersex people would face up to 10 years in prison. Any person who does not report consensual same-sex sexual acts could also face charges.
A parliamentary committee is currently reviewing the measure, but LGBTQ and intersex Ghanaians continue to be victimized and assaulted under existing law that criminalizes consensual same-sex sexual relations.
Ghanaian soldiers earlier this month stormed a gay party in Accra, the Ghanaian capital, and assaulted two people who were attending it.
"Military men stormed and disrupted a birthday party of alleged gay men in James Town, Accra. According to reports, some of the partygoers were injured and bled, following the military attack on the alleged LGBTQ+ persons at the party," said Rightify Ghana, an LGBTQ and intersex rights group, in a statement. "We urge the authorities to investigate these incidents and hold those responsible accountable for their actions. The use of excessive force against civilians is never justifiable and only serves to create further division and mistrust.
"We stand in solidarity with the victims of these attacks and call on all Ghanaians to come together in support of peace and tolerance," added Rightify Ghana. "Discrimination and violence have no place in our society, and we must all work together to create a safe and inclusive environment for all."
Kwame Afrifa, CEO of Reflex Ghana, another LGBTQ and intersex rights group, said the Accra raid was not the first time such an event has happened. Afrifa said making the country's armed forces more sensitive to LGBTQ and intersex rights would help curtal such incidents.
"There have been a few cases I have heard of this year and in previous years such as the closing of the LGBT+ Rights Ghana safe space, the destroying of billboards belonging to LGBT+ Rights Ghana, the arrest of human rights activists which also happened somewhere last year amongst others I haven't come across," said Afrifa. "Nevertheless, sensitizing LGBT+ issues would help in abating the victimization as most people are ignorant of the laws of the land and try to abuse the rights of queer persons."
Rightify Ghana said categorizing the existence of LGBTQ and intersex people and labeling consensual intimacy between people of the same sex as deviant is a legacy of colonialism.
"The Promotion of Proper Human Sexual Rights and Ghanaian Family Values Bill, 2021 will continue to be a pattern of dehumanizing and silencing LGBTQ+ people, isolating them from support networks. It will also minimize, and even cover up, human rights violations," said Rightify Ghana. "We therefore, recommend that the Committee on Constitutional, Legal and Parliamentary Affairs recommend that the Parliament of Ghana reject the Promotion of Proper Human Sexual Rights and Ghanaian Family Values Bill in its entirety."
Ghana is among the dozens of countries in which consensual same-sex sexual relations remain criminalized.
The country is one of the 10 non-permanent U.N. Security Council members. A representative from Ghana on Monday during a meeting that U.S. Ambassador to the U.N. Linda Thomas-Greenfield hosted said the Security Council is not an appropriate venue to discuss LGBTQ and intersex rights.
Daniel Itai is the Washington Blade's Africa Correspondent.
Bowser's highest-level adviser resigns after sexual harassment allegation
Female staffer accuses John Falcicchio of longstanding abuse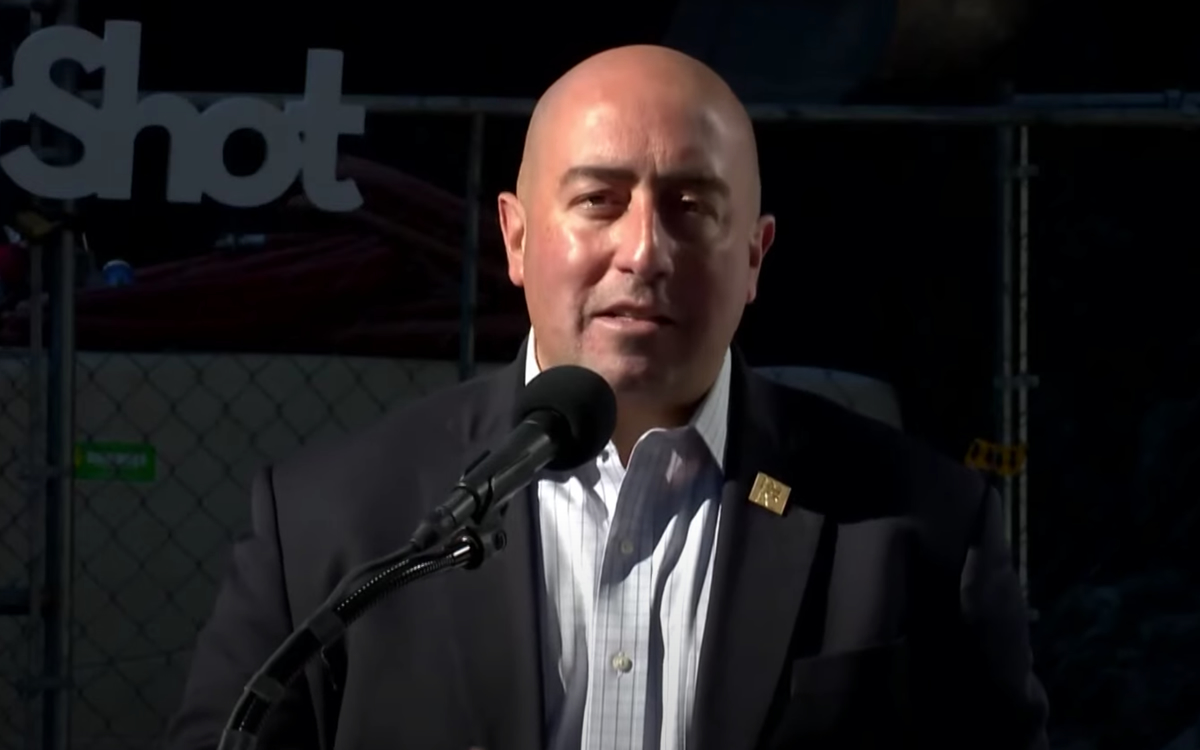 Lawyers representing a D.C. government employee shook up the city's political establishment on Monday when they announced that the employee filed a sexual harassment complaint against John Falcicchio, the now former D.C. Deputy Mayor for Planning and Economic Development and Mayor Muriel Bowser's longtime chief of staff.
The attorneys, Debra Katz and Kayla Morin, did not identify the city employee.
The announcement by Katz and Morin in a press release came shortly after Mayor Bowser issued her own announcement at a news conference on the same day. The mayor confirmed that Falcicchio's sudden resignation last Friday, March 17, followed her decision to launch an investigation into allegations against Falcicchio.
But Bowser said issues surrounding her longtime adviser's departure amounted to "a sensitive matter that includes privacy concerns" that prevented her from disclosing why she initiated the investigation and why Falcicchio abruptly resigned.
She said the investigation was being conducted by the city's Office of Legal Counsel, which is "following established policies and procedures" and that all relevant D.C. government staff members were fully cooperating with the investigation.
"I can also tell you that this investigation does not involve any allegations of improprieties related to business transactions," Bowser told reporters attending the news conference, which was initially called to celebrate the completion of the city's 9th Street, N.W. protected bike lane project and to discuss updates on the Capital Bikeshare program.
"I have every confidence in my new chief of staff, Lindsey Parker, and in our new Interim Deputy Mayor for Planning and Economic Development, Keith Anderson," Bowser said at the news conference. "And I have immense confidence in the 37,000 employees of the D.C. government who will keep us moving forward," she said.
Parker has served as the city's chief technology officer since 2019 and as assistant city administrator since 2022. Anderson has served as director of the D.C. Department of General Services, which oversees the city's buildings and properties.
"We represent an employee of the District of Columbia who came forward to report serious allegations of sexual harassment by former Chief of Staff and Deputy Mayor for Planning and Economic Development John Falcicchio," the statement released by attorneys Katz and Morin says.
"It is our understanding that this behavior is longstanding, and our client is cooperating fully with the investigation, which Mayor Bowser initiated immediately," the statement continues. "Our client is courageous. She came forward to ensure accountability and protect other women," it says. "Given the gravity of our client's allegations – which involve unwelcome advances and sexual contact – we ask the media to respect her privacy," the statement says.
It concludes by encouraging "everyone affected" to contact Maia Ellis, the Associate Director of the Mayor's Office of Legal Counsel, who's leading the investigation, at [email protected].
Katz is a founding partner and Morin is an associate of the D.C. law firm Katz Banks Kumin, which specializes in sexual harassment law, whistleblower law, and employment law, according to a write-up on its website.
Md. Senate approves transgender rights bill
Maryland House of Delegates passed similar measure on Saturday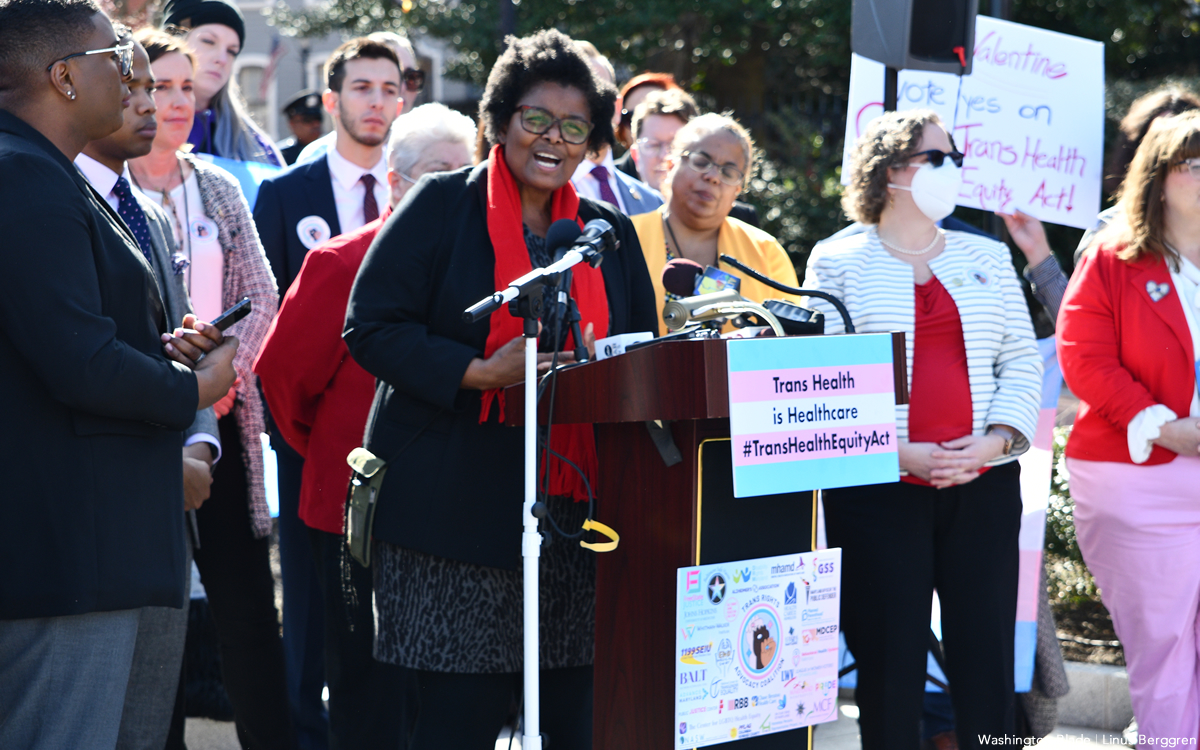 The Maryland Senate on Monday approved a bill that would require the state's Medicaid program to cover gender-affirming treatment for transgender people.
Senate Bill 460 or the Trans Health Equity Act passed by a 31-15 vote margin.
"Requiring, beginning on Jan. 1, 2023, the Maryland Medical Assistance Program to provide gender-affirming treatment in a nondiscriminatory manner; requiring that the gender-affirming treatment be assessed according to nondiscriminatory criteria that are consistent with current clinical standards; prohibiting the issuance of an adverse benefit determination related to gender-affirming treatment unless a certain experienced health care provider has reviewed and confirmed the appropriateness of the determination; etc," reads a summary of the bill.
The Maryland House of Delegates on Saturday passed a similar measure.