Peru LGBTQ activists express concern over country's new government
Prime minister has made homophobic, transphobic comments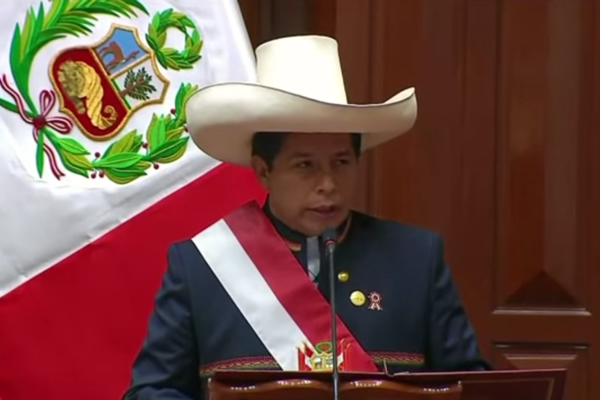 Activists in Peru have expressed concern over their country's new government and whether it will actively oppose LGBTQ rights.
President Pedro Castillo, a teacher from Cajamarca region of northern Peru who is a member of the leftist and socialist Free Peru party, in June narrowly defeated Keiko Fujimori, his right-wing opponent who is the daughter of former President Alberto Fujimori, in the second round of Peru's presidential election. Castillo's inauguration took place in Lima, the Peruvian capital, on July 28.
The Associated Press reported Castillo during his campaign expressed his opposition to marriage rights for same-sex couples, but stressed LGBTQ issues "are not a priority."
Castillo named Congressman Guido Bellido, an indigenous man who represents Cuzco, as his prime minister.
Bellido in a 2019 Facebook post praised former Cuban President Fidel Castro and specifically his 1963 comments in which he said "the (Cuban) revolution does not need hairdressers and work will make them men. The 'new man' cannot be a faggot. The socialist society cannot allow this type of degenerates."
Media reports indicate Bellido in 2020 made transphobic comments in response to gender-based coronavirus prevention measures that activists said discriminated against trans people. Bellido also reportedly said "the woman is so destructive and ruthless when it comes to mixing her grudges and selfishness" and "I don't see any lesbian or gay (person) mobilizing" against it.
"Violence is going to intensify every day if things continue as they are," Bellido said.
Bellido has also been criticized for his previous comments in support of the Shining Path rebel group.
"(Shining Path) has been the biggest violator of human rights in the history of Peru and it concerns me a lot," Alberto de Belaúnde, an independent congressman from Lima who is openly gay, told the Washington Blade on Monday as he discussed Bellido's comments. "It is not a good scenario for the human rights agenda in general and specifically for the LGBT agenda."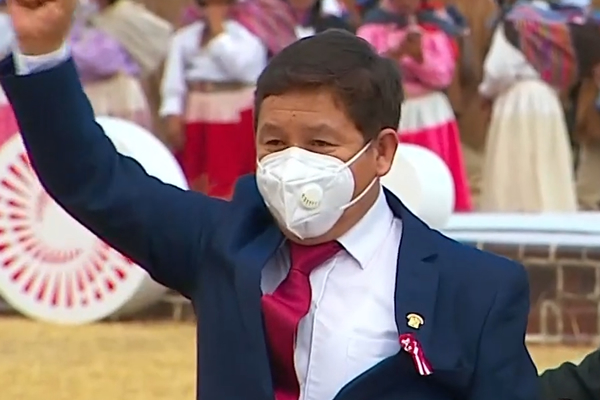 Gabriela Oporto Patroni, a Peruvian human rights lawyer, described Bellido's comments as "concerning." George Hale of Centro de Promoción y Defensa de los Derechos Sexuales y Reproductivos (PROMSEX), an LGBTQ and women's rights group in the South American country, echoed Oporto.
"Prime Minister Bellido's previous comments that reflect his homophobia, transphobia and misogyny are unfortunate," Hale told the Blade.
Bellido, for his part, in recent days has said he "categorically rejects all forms of violence and terrorism in all of its extremes." Hale noted to the Blade that Finance Minister Pedro Francke has publicly said his government will support LGBTQ rights.
"I will fight for equality of opportunities without discrimination based on gender, ethnic identity or sexual orientation," said Francke on July 31. "I will combat homophobia and I will strongly support the fight against the killer (Shining Path), in line with the public promise that our prime minister has made."
Asimismo, lucharé por la igualdad de oportunidades sin discriminación de género, identidad étnica u orientación sexual. Combatiré la homofobia y apoyaré una lucha firme contra el senderismo asesino, en línea con el compromiso público hecho por nuestro Primer Ministro. pic.twitter.com/3ycacbrXxM

— Pedro Francke (@pedrofrancke) July 31, 2021
The Latin American and Caribbean Network of Trans People (REDLACTRANS) on Tuesday noted Foreign Affairs Minister Héctor Béjar has said his government supports the Yogyakarta Principles, a set of global LGBTQ rights principles that advocacy groups adopted in 2006.
"We support the 2016 Yogyakarta Principles' 29 principles about the application of international human rights norms for sexual orientation and gender identity to avoid abuses and to protect the human rights of lesbians, gays, bisexuals and transsexuals," said Béjar. "The human rights of sex workers will also be part of our agenda."
#Peru Celebramos las palabras del Ministro de Relaciones Exteriores Sr. Héctor Béjar Rivera. ¡Por los derechos de las personas Trans, la población LGBTI, por los derechos sexuales y reproductivos! Que estas palabras se traduzcan en una política exterior por los #DerechosHumanos pic.twitter.com/jBd1Erjbi4

— RedLacTrans (@REDLACTRANS) August 3, 2021
Miluska Luzquiños is a transgender activist who lives in Lambayeque, a city in northern Peru.
She told the Blade on Monday the situation for LGBTQ Peruvians remains "very complicated and uncertain" because of the pandemic. Luzquiños also noted the country does not have a trans rights law.
"It is necessary for the LGBTIQ movement to keep doing advocacy in government spaces as (part of) civil society," she said.
Swiss voters overwhelmingly approve marriage equality law
'Marriage for All' statute received 64 percent support in referendum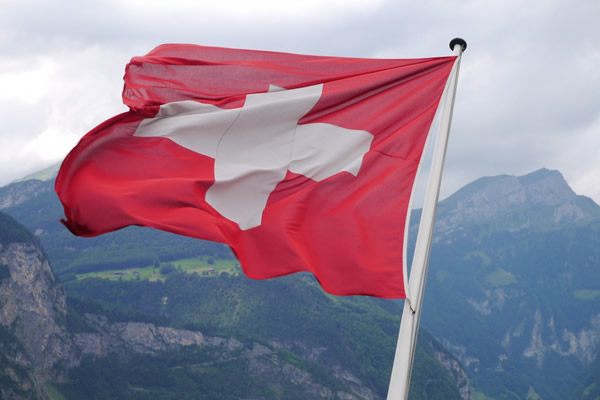 Voters in Switzerland on Sunday voted overwhelmingly in favor of a law that extends marriage rights to same-sex couples.
Swiss voters supported the "Marriage for All" law by a 64-36 percent margin in the referendum.
Lawmakers approved the statue late last year. Marriage equality opponents were able to force a referendum on it.
Switzerland joins neighboring France, Germany, Austria and other European countries that have extended marriage rights to same-sex couples.
Maria von Känel, co-president of the "Marriage for All" campaign, described the referendum results as "a historic day, a milestone for LGBTQ equality."
"It's a great achievement," she told the Washington Blade. "All cantons and 64.1 percent of Swiss voters have voted yes for marriage for all. Our partnerships and families are now recognized equally and legally."
"We have great support of the family, children and human rights organizations and many thousands of people who took to the streets for this cause and did public work," added von Känel. "We are infinitely grateful."
US ambassador to UN calls for repeal of criminalization laws
Linda Thomas-Greenfield spoke at U.N. LGBTI Core Group event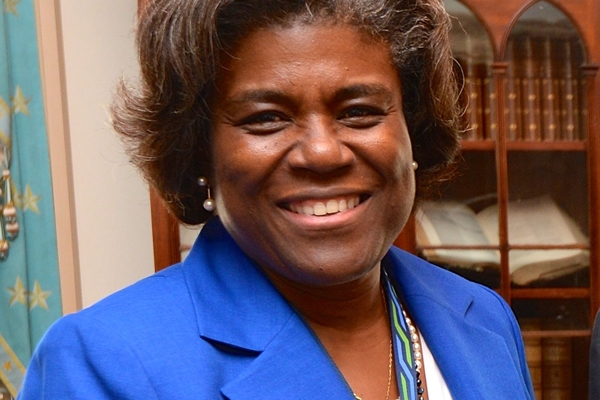 United States Ambassador to the U.N. Linda Thomas-Greenfield is among those who participated in a Wednesday event on the sidelines of the U.N. General Assembly that highlighted efforts to decriminalize consensual same-sex sexual relations.
Thomas-Greenfield in her remarks during the largely virtual U.N. LGBTI Core Group event noted consensual same-sex sexual relations remain criminalized in more than 70 countries.
"For millions of people it is illegal for them to be who they are, to love who they love. We need to repeal and eliminate these laws," she said. "For our part, the United States is using our diplomacy, our foreign assistance and every tool we have to protect human rights, empower civil society and support local LGBTQI movements."
The U.S. is one of 35 countries that are members of the Core Group.
Wednesday's event also highlighted efforts to decriminalize transgender people and repeal laws that specifically target them.
"We need more countries to join this committed group," said Thomas-Greenfield. "Together, let's do everything we can to protect human rights and promote equality for all."
Belgian Prime Minister Alexander De Croo; Nepalese Ambassador to the U.N. Amrit Bahadur Rai; New Zealand Ambassador to the U.N. Craig Hawke; Australian Permanent U.N. Representative Mitch Fifield; Brazilian Ambassador to the U.N. Rolando Costa Filho; Canadian Ambassador to the U.N. Robert Keith Rae; Assistant U.N. Secretary General for Strategic Coordination Volker Türk; Argentine Foreign Affairs Minister Santiago Cafiero; Dutch Foreign Affairs Minister Tom de Bruijn; Japanese Foreign Minister Jun Shimmi; Norwegian Foreign Affairs Minister Ine Eriksen Soreide; Salvadoran Foreign Affairs Minister Alexandra Hill Tinoco; Costa Rican Vice Multicultural Affairs Minister Christian Guillermet-Fernández; Finnish Foreign Affairs Ministry Johanna Sumuvuori; Nick Herbert of the British House of Lords; European Union Equality Commissioner Helena Dalli; Swedish Foreign Affairs Minister Ann Linde; Icelandic Foreign Affairs Minister Gudlaugur Thór Thórdarson; Maltese Equality, Research, Innovation and the Coordination of Post COVID-19 Strategy Minister Owen Bonnici; Mexican Multilateral Affairs and Human Rights Undersecretary Martha Delgado; Italian Foreign Affairs Undersecretary Benedetto Della Vedova; Chilean Foreign Affairs Undersecretary Carolina Valdivia; German MP Michael Roth; Irish State for Overseas Development Aid and Diaspora Minister Colm Brophy and Danish Development and Nordic Cooperation Minister Flemming Møller Mortensen participated in the event that Reuters U.N. Bureau Chief Michelle Nichols emceed.
Acting OutRight Action International Executive Director Maria Sjödin and activists from Bhutan, Botswana, Guyana, Mozambique, Angola, Panamá and India took part. Victor Madrigal-Borloz, the independent U.N. expert on LGBTQ issues, and Nikkie de Jager, a Dutch U.N. goodwill ambassador known as NikkieTutorials who is trans, also participated.
"Decriminalization is a very basic demand," said Sjödin. "Given how many countries have these laws on the books, it is still a priority."
Herbert, who is British Prime Minister Boris Johnson's LGBTQ envoy, noted consensual same-sex sexual relations remain criminalized in 35 of the Commonwealth's 54 countries. Herbert also announced the U.K. will give an additional $2.75 million to "support LGBT+ individuals in Commonwealth countries, including to those seeking to address outdated legislation that discriminates against women, girls and LGBT+ individuals."
"We are clear that tackling discrimination is only one part of the issue," said Herbert. "We must encourage countries as well to put in place laws that protect their LGBTI citizens going forward."
President Biden in February signed a memorandum that committed the U.S. to promote LGBTQ rights abroad. The decriminalization of consensual same-sex sexual relation is one of the White House's five global LGBTQ rights priorities.
Immigration Equality condemns deportation of Haitian migrants, asylum seekers
Prominent activist found dead in Port-au-Prince home in 2019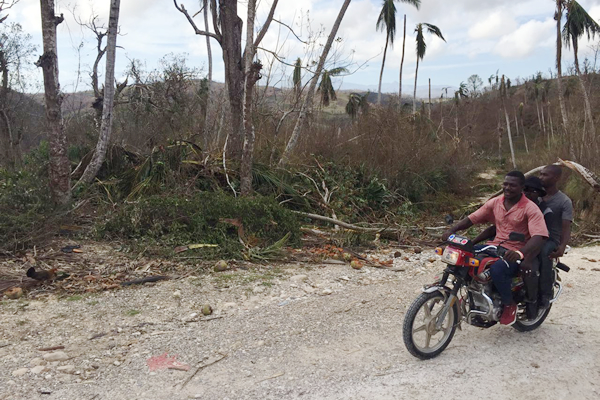 Immigration Equality on Wednesday sharply criticized the Biden administration over the deportation of Haitian migrants and asylum seekers from the U.S.
"Over 10,000 Haitian migrants and asylum seekers are waiting at America's doorstep, but the Biden administration won't uphold their basic right to ask for protection," said Immigration Equality Legal Director Bridget Crawford in a press release. "This is blatantly illegal and morally reprehensible. Many of these people are asylum seekers who face grave danger if returned to Haiti. They have traveled thousands of miles to escape a country torn apart by devastating earthquakes and political turmoil."
The White House in recent days has been struggling to respond to the influx of Haitian migrants and asylum seekers in Del Rio, Texas, which is across the Rio Grande from Ciudad Acuña, Mexico. Pictures of U.S. Border Patrol agents on horseback chasing and whipping Haitians have sparked widespread outrage.
Title 42, a Centers for Disease Control and Prevention rule that closed the Southern border to most migrants and asylum seekers because of the pandemic, remains in place. The U.S. Department of Homeland Security has begun to deport Haitian migrants and asylum seekers from Texas.
Immigration Equality in its press release notes Charlot Jeudy, a member of Kouraj, a Haitian LGBTQ rights group, was found dead inside his home in Port-au-Prince, the country's capital, in 2019.
Violence and discrimination based on sexual orientation and gender identity remain commonplace in Haiti.
President Jovenel Moïse's assassination on July 7 and an 7.2 magnitude earthquake on Aug. 14 that left scores of people dead and displaced hundreds of thousands of others have caused additional turmoil in Haiti, which is the Western Hemisphere' poorest country.
A 7.0 magnitude earthquake that devastated Port-au-Prince and surrounding areas in 2010 killed an estimated 200,000 people.
Fondation SEROvie, a Haitian HIV/AIDS service organization, contributed to relief efforts after Hurricane Matthew caused widespread damage on the country's Tiburon Peninsula in 2016. Last month's earthquake struck in the same area.
"For LGBTQ people in particular, expulsion means returning to a society that rejects them. They are frequent targets of violence and sexual assault, including by the police," said Crawford. "The country is fundamentally unsafe for the queer and transgender community."
"Instead of welcoming Haitian asylum seekers as the U.S. should, the Biden administration is sending them back to life-threatening conditions," added Crawford. "We call on the administration to halt the deportation flights immediately and end Title 42 in its entirety. The disturbing images of border agents on horseback chasing down terrified Haitian migrants go against the administration's professed ideals. Shame on the Biden administration for embracing this xenophobic and illegal Trump-era policy and mistreating vulnerable migrants."