Peru LGBTQ activists express concern over country's new government
Prime minister has made homophobic, transphobic comments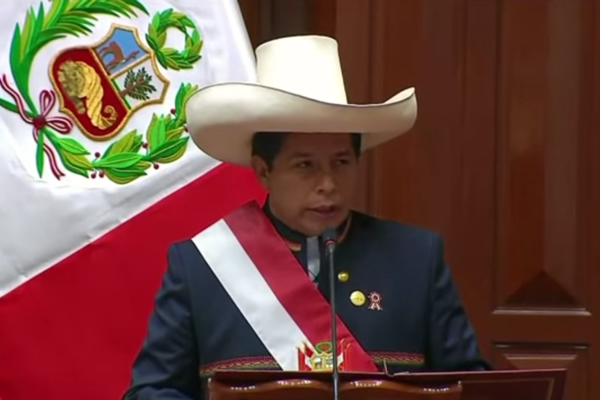 Activists in Peru have expressed concern over their country's new government and whether it will actively oppose LGBTQ rights.
President Pedro Castillo, a teacher from Cajamarca region of northern Peru who is a member of the leftist and socialist Free Peru party, in June narrowly defeated Keiko Fujimori, his right-wing opponent who is the daughter of former President Alberto Fujimori, in the second round of Peru's presidential election. Castillo's inauguration took place in Lima, the Peruvian capital, on July 28.
The Associated Press reported Castillo during his campaign expressed his opposition to marriage rights for same-sex couples, but stressed LGBTQ issues "are not a priority."
Castillo named Congressman Guido Bellido, an indigenous man who represents Cuzco, as his prime minister.
Bellido in a 2019 Facebook post praised former Cuban President Fidel Castro and specifically his 1963 comments in which he said "the (Cuban) revolution does not need hairdressers and work will make them men. The 'new man' cannot be a faggot. The socialist society cannot allow this type of degenerates."
Media reports indicate Bellido in 2020 made transphobic comments in response to gender-based coronavirus prevention measures that activists said discriminated against trans people. Bellido also reportedly said "the woman is so destructive and ruthless when it comes to mixing her grudges and selfishness" and "I don't see any lesbian or gay (person) mobilizing" against it.
"Violence is going to intensify every day if things continue as they are," Bellido said.
Bellido has also been criticized for his previous comments in support of the Shining Path rebel group.
"(Shining Path) has been the biggest violator of human rights in the history of Peru and it concerns me a lot," Alberto de Belaúnde, an independent congressman from Lima who is openly gay, told the Washington Blade on Monday as he discussed Bellido's comments. "It is not a good scenario for the human rights agenda in general and specifically for the LGBT agenda."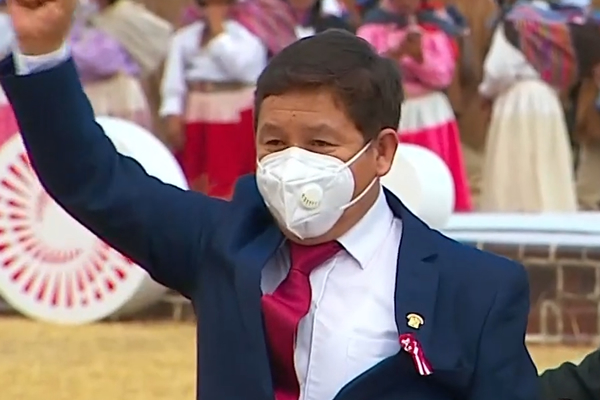 Gabriela Oporto Patroni, a Peruvian human rights lawyer, described Bellido's comments as "concerning." George Hale of Centro de Promoción y Defensa de los Derechos Sexuales y Reproductivos (PROMSEX), an LGBTQ and women's rights group in the South American country, echoed Oporto.
"Prime Minister Bellido's previous comments that reflect his homophobia, transphobia and misogyny are unfortunate," Hale told the Blade.
Bellido, for his part, in recent days has said he "categorically rejects all forms of violence and terrorism in all of its extremes." Hale noted to the Blade that Finance Minister Pedro Francke has publicly said his government will support LGBTQ rights.
"I will fight for equality of opportunities without discrimination based on gender, ethnic identity or sexual orientation," said Francke on July 31. "I will combat homophobia and I will strongly support the fight against the killer (Shining Path), in line with the public promise that our prime minister has made."
Asimismo, lucharé por la igualdad de oportunidades sin discriminación de género, identidad étnica u orientación sexual. Combatiré la homofobia y apoyaré una lucha firme contra el senderismo asesino, en línea con el compromiso público hecho por nuestro Primer Ministro. pic.twitter.com/3ycacbrXxM

— Pedro Francke (@pedrofrancke) July 31, 2021
The Latin American and Caribbean Network of Trans People (REDLACTRANS) on Tuesday noted Foreign Affairs Minister Héctor Béjar has said his government supports the Yogyakarta Principles, a set of global LGBTQ rights principles that advocacy groups adopted in 2006.
"We support the 2016 Yogyakarta Principles' 29 principles about the application of international human rights norms for sexual orientation and gender identity to avoid abuses and to protect the human rights of lesbians, gays, bisexuals and transsexuals," said Béjar. "The human rights of sex workers will also be part of our agenda."
#Peru Celebramos las palabras del Ministro de Relaciones Exteriores Sr. Héctor Béjar Rivera. ¡Por los derechos de las personas Trans, la población LGBTI, por los derechos sexuales y reproductivos! Que estas palabras se traduzcan en una política exterior por los #DerechosHumanos pic.twitter.com/jBd1Erjbi4

— RedLacTrans (@REDLACTRANS) August 3, 2021
Miluska Luzquiños is a transgender activist who lives in Lambayeque, a city in northern Peru.
She told the Blade on Monday the situation for LGBTQ Peruvians remains "very complicated and uncertain" because of the pandemic. Luzquiños also noted the country does not have a trans rights law.
"It is necessary for the LGBTIQ movement to keep doing advocacy in government spaces as (part of) civil society," she said.
South Korean electronics giant pulls pro-LGBTQ ad after backlash
Singapore campaign showed mother supporting drag queen son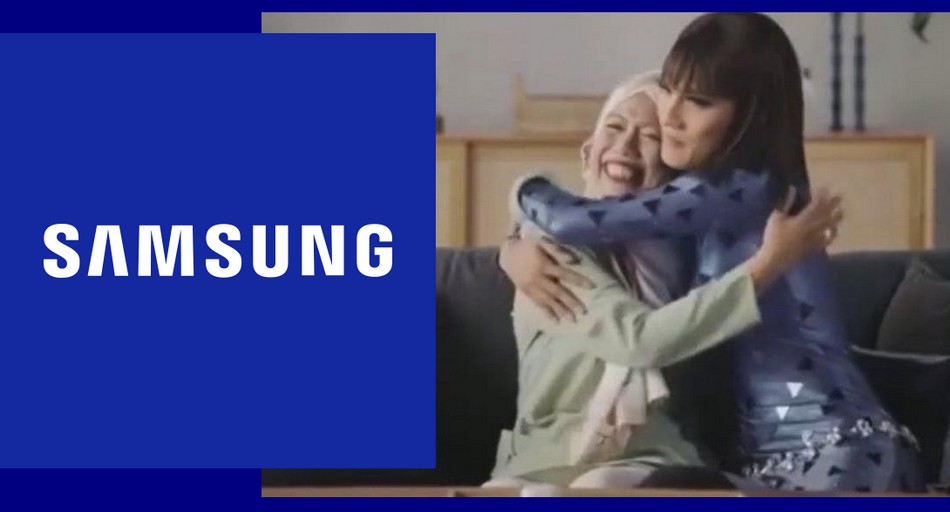 An advert campaign by South Korean electronics giant Samsung was yanked after significant backlash in Singapore from some members of its Muslim-majority community.
The ad, part of the company's "Listen to Your Heart" campaign to promote its Galaxy Buds2 and Watch4, featured a Muslim mother expressing support for her drag queen son.
The ad was meant to promote Samsung's new wearable products, like noise-cancelling earbuds and a smart watch with a heart rate monitor, the BBC reported.
The video featured several participants' reactions as they listened to heartfelt recorded messages from their loved ones. One of the pairs of participants featured a Muslim woman wearing a headscarf as she heard a message from her son, who was a drag performer.
"You are just unbothered having people looking or judging you differently, having a son that does drag," he tells her in his message.
The scene of the Muslim mother embracing her drag queen son sparked a torrent of negative commentary on virtually all social media platforms with some ad hominem remarks directed at Samsung which caused the electronics company to pull the ad.
In a Facebook post Samsung wrote;
"We acknowledge that we have fallen short in this instance, and have since removed the content from all public platforms," Samsung said. "Samsung believes that innovation and growth are driven by diversity and inclusivity. We will certainly be more mindful and thorough in considering all perspectives and viewpoints for our future marketing campaigns."
Members of the local LGBTQ community similarly expressed their disappointment at the ad being taken down.
"It was the first of its kind video coming from a minority group on a relationship between mother and son [and] was so affirming," Hilmi, a center manager at local LGBTQ organization Oogachaga, told BBC News.
"As a queer Malay man, I am saddened to see a video that expresses unconditional love [being] taken down abruptly due to societal pressure from a group of people with conservative values."
Marketing Interactive, an online Singapore-based daily news and email news service which is emailed every work day to advertising and marketing professionals in Singapore, Hong Kong, and Malaysia, interviewed Anand Vathiyar, managing director at Cheil Singapore, the ad agency Samsung partnered with.
The campaign was meant for people from all walks of life to be able to express their true feelings to their loved ones, Vathiyar said.
"What is heartening is that for everyone who is getting politically correct about this episode, there are many others, especially younger Singaporeans, who seem to get that we can do better to listen to each other with due care, empathy, respect, and consideration," Vathiyar added.
Meanwhile, in a video posted on Instagram on Jan. 20, the BBC noted that the son featured in the video also reassured followers that he and his mother were "doing well."
"I'm not going to talk about the comments that [were] said in [that video]," the drag performer known as Vyla Virus said.
"It was all about a mother's love in that video, nothing else was mentioned."
Two LGBTQ people named to Chilean president-elect's Cabinet
Gabriel Boric and his government takes office on March 11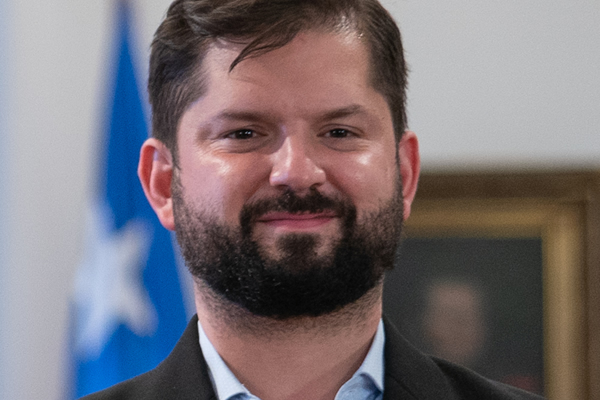 Chilean President-elect Gabriel Boric on Friday named two openly LGBTQ people to his Cabinet.
Marco Antonio Ávila, who is a gay man, will be the country's education minister. Alexandra Benado, who is a lesbian, will be Chile's sports minister.
Javiera Zúñiga, a spokesperson for Movilh (Movimiento de Integración y Liberación Homosexual), a Chilean LGBTQ rights group, applauded Boric for naming Ávila and Benado to his Cabinet.
"The visibility of sexual orientation and gender identity is no longer an impediment to access any position in Chile," said Zúñiga in a press release. "Sexual orientation and gender identity are irrelevant for the positions, whether they are public or private. Capability is the only thing that matters."
Boric and his government will take office on March 11. Chile's marriage equality law goes into effect the day before.
Lesbian couple murdered, dismembered in Mexico border city
Julissa Ramírez and Nohemí Medina Martínez killed in Ciudad Juárez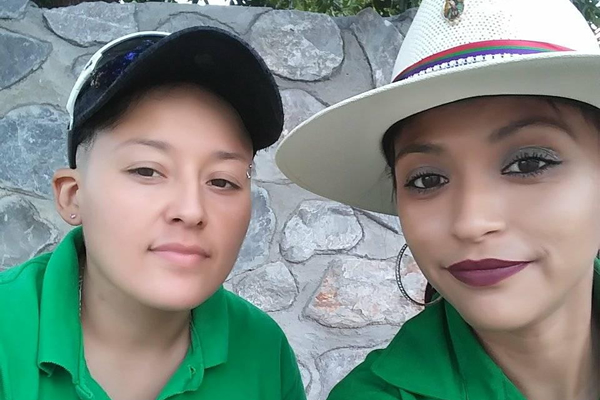 Authorities in the Mexican border city of Ciudad Juárez on Sunday found the dismembered bodies of a lesbian couple along a local highway.
The dismembered body parts of Julissa Ramírez and Nohemí Medina Martínez were found in plastic bags that had been placed along the Juárez-El Porvenir Highway.
El Diario, a Mexican newspaper, reported the married women lived in El Paso, Texas, which is across the Rio Grande from Ciudad Juárez. Authorities said relatives last spoke with Ramírez and Medina on Saturday afternoon.
A source in Ciudad Juárez with whom the Washington Blade spoke on Thursday confirmed Ramírez and Medina "were lesbian women" and their murder was "very violent."
Members of Comité de la Diversidad Sexual de Chihuahua, an LGBTQ rights group in the state of Chihuahua in which Ciudad Juárez is located, and Chihuahua Gov. María Eugenia Campos Galván are among those who have expressed outrage over the women's murders. Comité de la Diversidad Sexual de Chihuahua on Wednesday also urged local and state authorities to investigate whether the murder was a hate crime.
"People of sexual diversity are questioned, including their existence through heteronormative discourse," said the group in a statement. "They have the right to a life free of violence in which they exercise all their rights, in addition to living without fear or fear of rejection and aggressions that can unfortunately escalate to hate crimes."
EXHORTA SECRETARÍA DE GOBERNACIÓN A @MaruCampos_G A ACABAR CON LESBOFOBIA@SEGOB_mx a través de @CONAPRED y @CONAVIM_MX pidió al Gob del Estado que esclarezca el asesinato de Yulizsa y Nohemí…#JusticiaParaYulizsaYNohemi (1/3) pic.twitter.com/kLC7UNIoV2

— Comité de la Diversidad Sexual de Chihuahua (@DiversidadChih) January 19, 2022
El Diario reported Ramírez and Medina are two of the nine women who have been reported killed in Ciudad Juárez since the beginning of the year.
Personas de las Diversidades Afectivo Sexuales, an LGBTQ rights group in Ciudad Juárez, and feminist organizations on Thursday organized a protest during which participants demanded local, state and federal authorities do more to end to violence against women in the city. The press release that announced the demonstration specifically cited Ramírez and Medina.
"We seek justice and clarification in the murder of Nohemí and Yulissa, a lesbian couple who was found in Juárez-Porvenir Highway," it reads.