Denmark, Sweden host largest post-pandemic LGBTQ rights conference
Activists from around the world attended WorldPride 2021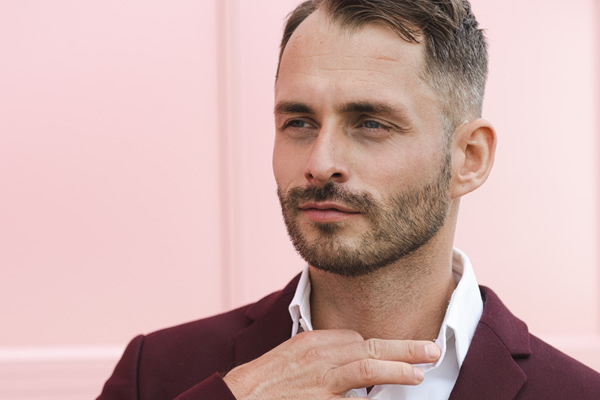 COPENHAGEN, Denmark — The WorldPride 2021 Human Rights Conference that took place this week in Copenhagen was the largest in-person LGBTQ rights gathering since the pandemic began.
"We have activists coming from all over the world to this conference," said WorldPride 2021 Director of Human Rights Aron Le Fevre. "My team has worked tirelessly to create one of the largest LGBTQI+ human rights forums in the world."
More than 1,000 LGBTQ activists from around the world — including from both the Global North and Global South — attended the conference.
Le Fevre told the Washington Blade that 215 activists received scholarships. Some of these recipients come from the 69 countries that criminalize homosexuality or have been forcibly expelled from their homes because of their sexuality.
"What many do not realize is that coming to WorldPride is the only chance that those of us in the Global South have to network and make connections that are vital to our work," said Ryan Figueiredo, the founder and executive director of Equal AF, an LGBTQ organization that uses data and future scoping to build resilience in LGBTQ communities.
Figueiredo is also a scholarship recipient.
"Those that are in the Global North also do not realize that their spots are secure and that organizations like mine have to work even harder with less resources to get visibility and space to continue our activism," he said. "We need to speak for ourselves and not have others speak for us."
Scholarship recipients throughout the conference were able to meet with MPs, U.N. representatives and other global leaders.
A two-day summit took place in the Swedish city of Malmö, which is 20 miles from Copenhagen.
"Uniquely this is the first WorldPride in history that includes, as part of the human rights forum, a full day international summit on LGBTQI+ refugees, borders and immigration," said Eirene Chen, an independent specialist in LGBTQ forced displacement who once worked for the U.N. High Commission for Refugees.
Victor Madrigal-Borloz, the independent U.N. expert on LGBTQ issues, spoke about the changes he said need to take place for LGBTQ migrants and asylum seekers.
"There is a need for a renewed knowledge base to create policy and action that needs to be taken for those who have been displaced." said Madrigal-Borloz.
Hundreds of refugees, activists and officials listened to his remarks. The Organization for Refuge, Asylum and Migration and other organizations attended the summit.
"After such a long time apart, ORAM is thrilled at the opportunity to collaborate and reconnect with partners, activist and politicians at Copenhagen 2021," said ORAM Executive Director Steve Roth. "The conference has re-energized the community at a really critical time and has united us together in the fight to advance the rights of the LGBTIQ community around the world."
Copenhagen Pride — which coincided with WorldPride — focused on social justice issues.
Many art installations, music venues and culture experiences throughout the city focused on themes of social justice. A space in downtown Copenhagen called the Fluid Festival — which embraced fluidity within gender identity, expression and sexuality — was the most popular attraction.
The Taliban regaining control of Afghanistan and the frantic effort to get LGBTQ Afghans, women, journalists and other vulnerable groups out of the country loomed large over the conference.
"This really bears as a witness as to why this work is so important," said an LGBTQ activist from Afghanistan who asked the Blade to remain anonymous in order to protect their family. "We truly are working to save lives while we are attending this summit."
Pope Francis says he is open to blessings for same-sex unions
Pontiff vehemently opposed marriage equality in native Argentina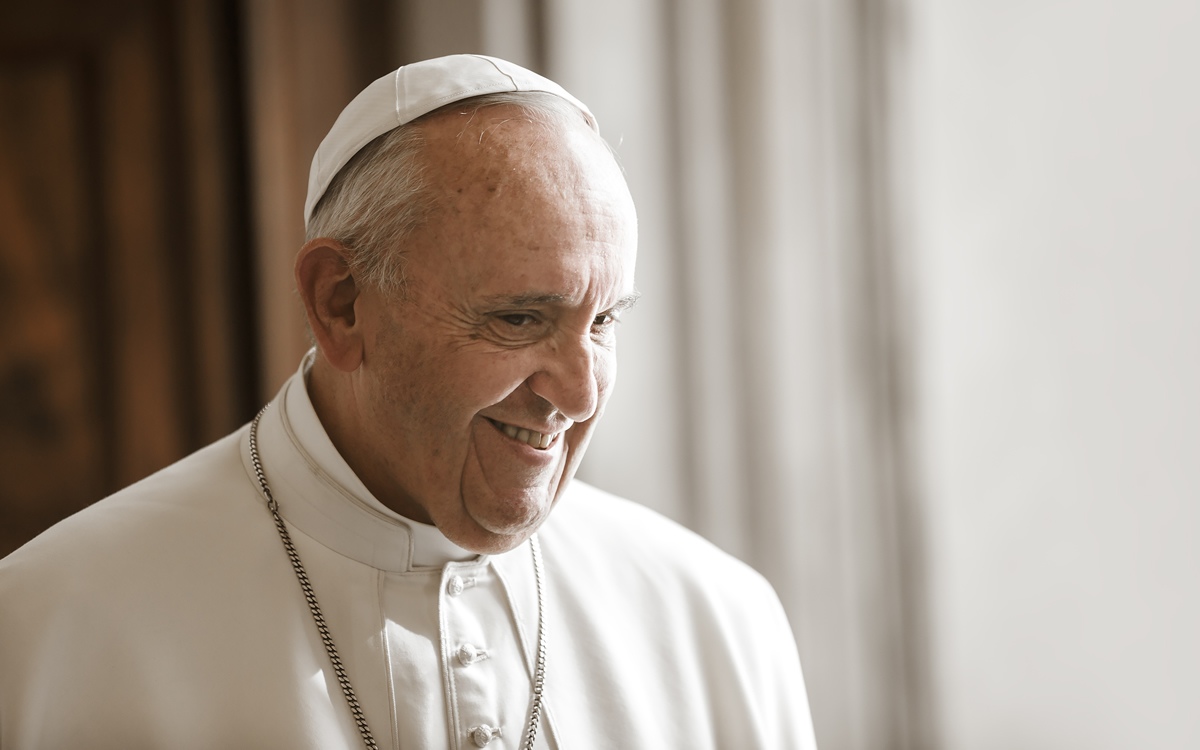 Pope Francis has said he is open to the possibility that the Catholic Church would allow blessings for same-sex unions.
The Vatican's Dicastery for the Doctrine of the Faith on Monday released a letter that Francis wrote to five cardinals who urged him to reaffirm church teaching on homosexuality ahead of this week's Synod on Synodality, a meeting during which LGBTQ Catholics, women in the church and other issues will be discussed.
Francis wrote the letter on July 11.
The Associated Press reported Francis said "such (same-sex) blessings could be studied if they didn't confuse the blessing with sacramental marriage."
"This new step, outlined in a document released on Oct. 2 by the Vatican's Dicastery for the Doctrine of the Faith, allows for pastoral ministers to administer such blessings on a case-by-case basis, advising that 'pastoral prudence' and 'pastoral charity' should guide any response to couples who request a blessing," noted Francis DeBernardo, executive director of New Ways Ministry, a Maryland-based organization that ministers to LGBTQ Catholics, on Monday in a press release. "It also indicates that permitting such blessings cannot be institutionalized by diocesan regulations, perhaps a reference to some dioceses in Germany where blessings are already taking place with official and explicit permission. 'The life of the church,' the pope writes, 'runs through many channels in addition to the standard ones,' indicating that respecting diverse and particular situations must take precedence over church law."
DeBernardo in the same press release said the "allowance for pastoral ministers to bless same-gender couples implies that the church does indeed recognize that holy love can exist between same-gender couples, and the love of these couples mirrors the love of God."
"Those recognitions, while not completely what LGBTQ+ Catholics would want, are an enormous advance towards fuller and more comprehensive equality," he said. "This statement is one big straw towards breaking the camel's back of the marginalized treatment LGBTQ+ people experience in the church."
The Vatican's tone towards LGBTQ and intersex issues has softened since Francis assumed the papacy in 2013.
Francis has publicly endorsed civil unions for same-sex couples, and has said laws that criminalize homosexuality are "unjust." Church teachings on homosexuality and gender identity have nevertheless not changed under Francis' papacy.
Francis earlier this year told a newspaper in his native Argentina that gender ideology as "one of the most dangerous ideological colonizations" because "it blurs differences and the value of men and women."
The pope was the archbishop of Buenos Aires when a law that extended marriage rights to same-sex couples in Argentina took effect in 2010. Francis was among those who vehemently opposed the marriage equality bill before then-President Cristina Fernández de Kirchner signed it.
Eswatini government refuses to allow LGBTQ rights group to legally register
Supreme Court previously ruled in favor of Eswatini Sexual and Gender Minorities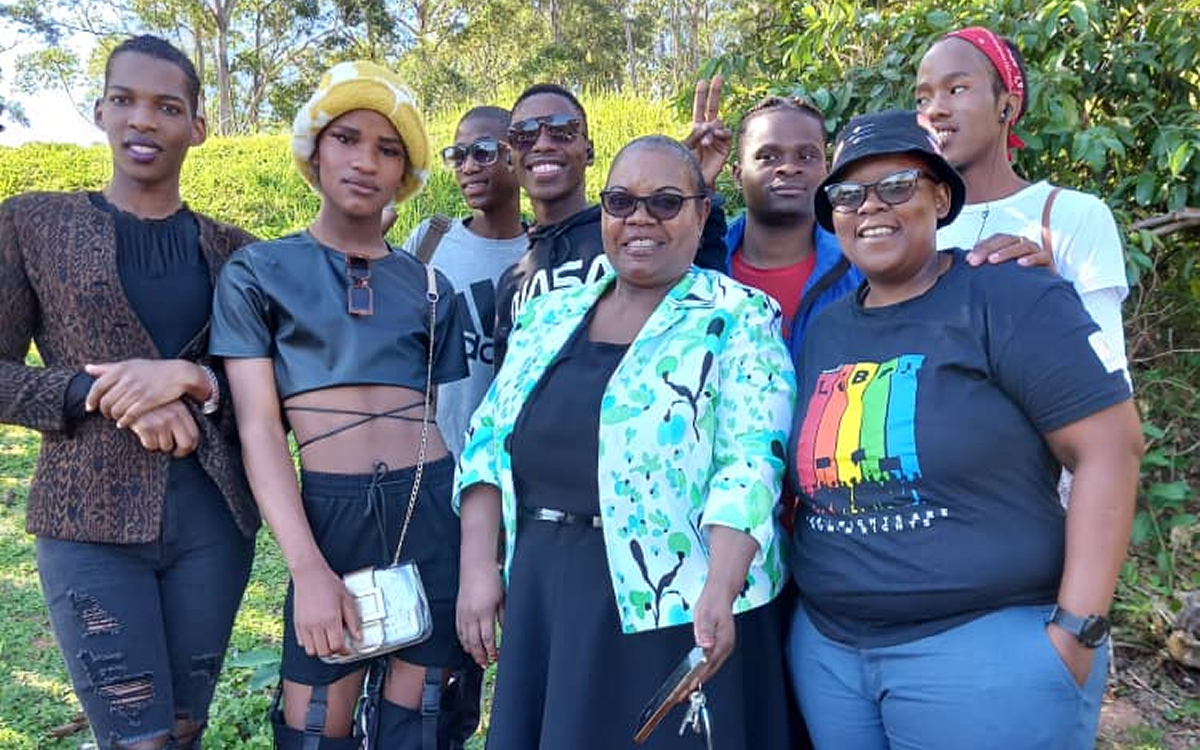 The Eswatini Commerce, Industry and Trade Ministry this week said it will not allow an LGBTQ rights group to register.
The country's Supreme Court in June ruled the government must allow Eswatini Sexual and Gender Minorities to register.
The Registrar of Companies in 2019 denied the group's request. Eswatini Sexual and Gender Minorities the following year petitioned the Supreme Court to hear their case. The Supreme Court initially ruled against the group, but it appealed the decision.
"[The] Minister of Commerce and Trade refuses to register ESGM citing the 'Roman Dutch Law,'" said Eswatini Sexual and Gender Minorities on Thursday in a tweet to its X account. "This was after the Supreme Court ruled unanimously that the refusal to register ESGM by the registrar was unconstitutional."
Pakistan resumes issuing ID cards to transgender people
Federal Shariat Court in June ruled against trans rights law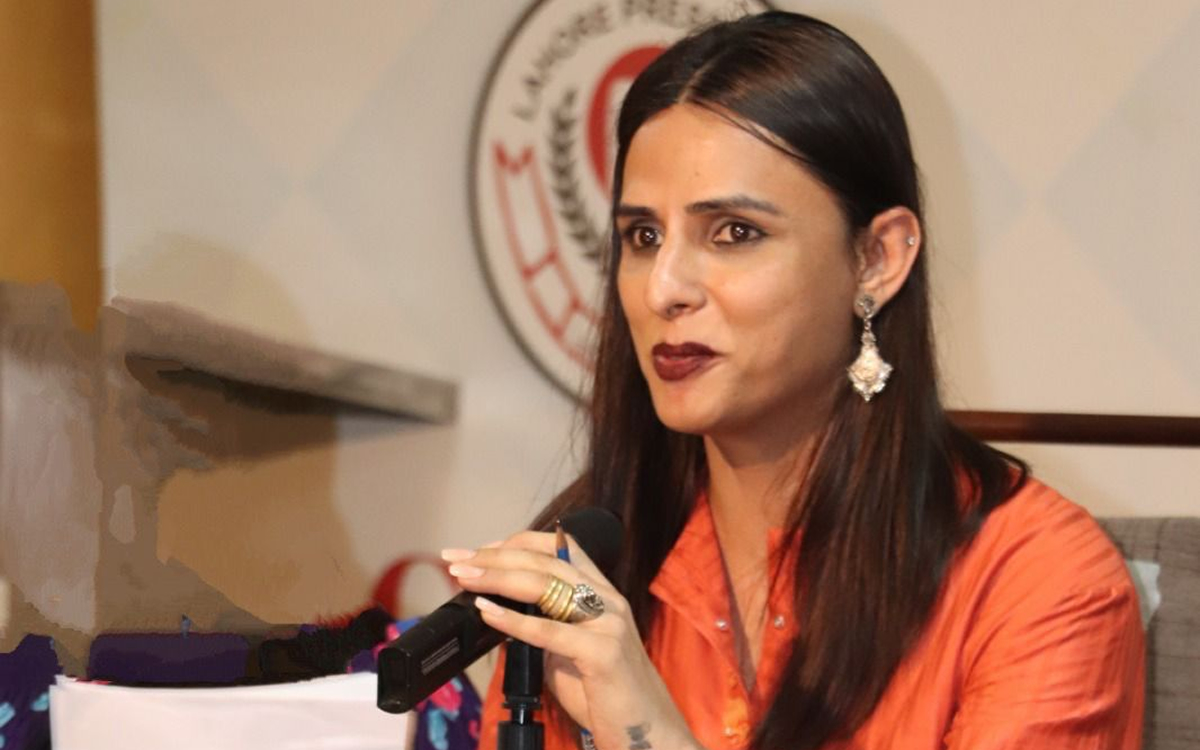 Pakistani authorities have resumed the registration of transgender people and issuing identity cards to them after the Supreme Court's Sharia Appellate Bench on Sept. 25 ruled on the issue.
An Islamic court on June 13 ordered all data acquisition units to halt the registration of trans people and to issue identity cards only to males or females.
The Supreme Court in 2009 extended civil rights to the trans community. Pakistani MPs in 2018 passed a historic law, the Transgender Persons (Protection of Rights) Act, that guaranteed all the rights available for all citizens to trans people, and prohibited any discrimination based on gender identity.
Jamiat-e-Islami, Jamiat Ulema-e-Islam and Tehreek Labbaik Pakistan and several other Pakistani religious political parties in 2022 raised objections to the law, stating it was un-Islamic.
The Federal Shariat Court in May struck down three sections of the Transgender Persons (Protection of Rights) Act and said Islamic teachings do not allow anyone to change their gender at their will. The court also said gender assigned at birth shall remain intact.
The Islamic court's June 13 verdict prohibited any new registration for an identity card with an X gender marker or update an older one. The National Database and Registration Authority after the ruling issued that halted the registration of trans people. Individuals in Pakistan need ID cards to open bank accounts, seek legal aid, report a crime to the police, ask for medical help and receive a passport.
NADRA is an independent agency that regulates the government database and registration of sensitive information of citizens. The Federal Shariat Court is a constitutional Islamic court that scrutinizes and determines if laws made in Parliament comply with Sharia laws.
Nayyab Ali, a trans rights activist in Pakistan, during a telephone interview with the Washington Blade said the court's voting bloc is based on religious elements. She also said right-wing political parties target trans Pakistanis when they do not get publicity.
"Right-wing political parties picked up the transgender issues in Parliament, and started hate speeches on transgender laws," said Ali. "There is also a divide in the transgender community in Pakistan. Some transgender factions also support right-wing political parties to strengthen their agenda. People inside the government came from the grassroots level of society. Society has an extreme level of phobia and stigma for the transgender population, so when they come to power, they make policies that are against the transgender community."
Ali told the Blade that former Prime Minister Imran Khan introduced an "Islamic utopia" in Pakistan and implemented an Islamization policy in his day-to-day politics, which created more hatred against trans community and affected society at large.
Ali on X, formerly known as Twitter, praised the decision that allowed the resumption of issuing ID cards to trans people. Documents the Blade obtained indicate she is one of those who challenged the Federal Shariat Court's decision.
Kami Sid, a trans activist and executive director of Sub Rang Society, a Pakistan-based LGBTQ rights organization, said the community is happy and quite hopeful for a better future.
"First we as a community were very much worried about the Federal Shariat Court's decision," said Sid. "But after several advocacy and meetings we are quite hopeful for the fight against the Federal Shariat Court decision, and now quite relaxed as a transgender activist, I must say the community is happy."
Kami, like Ali, also challenged the Federal Shariat Court's decision.
Kami told the Blade conservative parties over the last few years have become more willing to promote an agenda that opposes rights for women, children and trans people. 
"Transgender rights are human rights," said Kami. "That is why the previous government refrained from commenting on the Shariah Court ruling out of fear of the right-wing parties and because transgender people are not a top priority."
Kami said the Pakistani government has faced several obstacles this year regarding the U.N. Human Rights Council's Universal Periodic Review.
Foreign Minister Jalil Abbas Jilani attended the annual UPR meeting in Geneva in January and received approximately 354 human rights-specific recommendations.
Iside Over, an online news website, reports Pakistan may not get an extension over the European Union's Preferential Trade Arrangement over its failure to improve its human rights record, among other reasons. Kami told the Blade the Generalized System of Preference, or GSP, from the EU has put pressure on the Pakistani government to address human rights-specific issues.
Ankush Kumar is a reporter who has covered many stories for Washington and Los Angeles Blades from Iran, India and Singapore. He recently reported for the Daily Beast. He can be reached at [email protected]. He is on Twitter at @mohitkopinion.