Denmark, Sweden host largest post-pandemic LGBTQ rights conference
Activists from around the world attended WorldPride 2021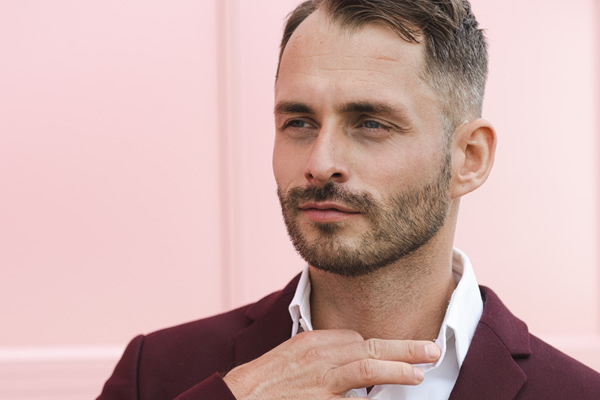 COPENHAGEN, Denmark — The WorldPride 2021 Human Rights Conference that took place this week in Copenhagen was the largest in-person LGBTQ rights gathering since the pandemic began.
"We have activists coming from all over the world to this conference," said WorldPride 2021 Director of Human Rights Aron Le Fevre. "My team has worked tirelessly to create one of the largest LGBTQI+ human rights forums in the world."
More than 1,000 LGBTQ activists from around the world — including from both the Global North and Global South — attended the conference.
Le Fevre told the Washington Blade that 215 activists received scholarships. Some of these recipients come from the 69 countries that criminalize homosexuality or have been forcibly expelled from their homes because of their sexuality.
"What many do not realize is that coming to WorldPride is the only chance that those of us in the Global South have to network and make connections that are vital to our work," said Ryan Figueiredo, the founder and executive director of Equal AF, an LGBTQ organization that uses data and future scoping to build resilience in LGBTQ communities.
Figueiredo is also a scholarship recipient.
"Those that are in the Global North also do not realize that their spots are secure and that organizations like mine have to work even harder with less resources to get visibility and space to continue our activism," he said. "We need to speak for ourselves and not have others speak for us."
Scholarship recipients throughout the conference were able to meet with MPs, U.N. representatives and other global leaders.
A two-day summit took place in the Swedish city of Malmö, which is 20 miles from Copenhagen.
"Uniquely this is the first WorldPride in history that includes, as part of the human rights forum, a full day international summit on LGBTQI+ refugees, borders and immigration," said Eirene Chen, an independent specialist in LGBTQ forced displacement who once worked for the U.N. High Commission for Refugees.
Victor Madrigal-Borloz, the independent U.N. expert on LGBTQ issues, spoke about the changes he said need to take place for LGBTQ migrants and asylum seekers.
"There is a need for a renewed knowledge base to create policy and action that needs to be taken for those who have been displaced." said Madrigal-Borloz.
Hundreds of refugees, activists and officials listened to his remarks. The Organization for Refuge, Asylum and Migration and other organizations attended the summit.
"After such a long time apart, ORAM is thrilled at the opportunity to collaborate and reconnect with partners, activist and politicians at Copenhagen 2021," said ORAM Executive Director Steve Roth. "The conference has re-energized the community at a really critical time and has united us together in the fight to advance the rights of the LGBTIQ community around the world."
Copenhagen Pride — which coincided with WorldPride — focused on social justice issues.
Many art installations, music venues and culture experiences throughout the city focused on themes of social justice. A space in downtown Copenhagen called the Fluid Festival — which embraced fluidity within gender identity, expression and sexuality — was the most popular attraction.
The Taliban regaining control of Afghanistan and the frantic effort to get LGBTQ Afghans, women, journalists and other vulnerable groups out of the country loomed large over the conference.
"This really bears as a witness as to why this work is so important," said an LGBTQ activist from Afghanistan who asked the Blade to remain anonymous in order to protect their family. "We truly are working to save lives while we are attending this summit."
Switzerland marriage equality law takes effect
Voters last September overwhelmingly approved 'Marriage for All' law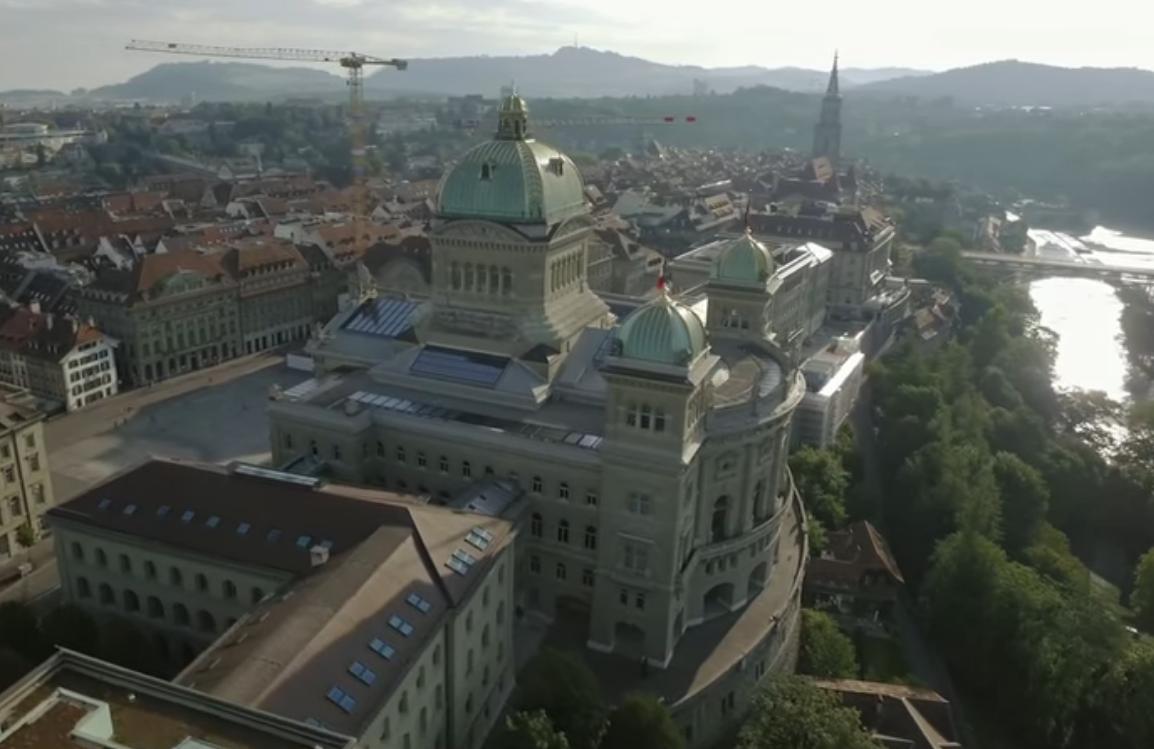 A law that allows same-sex couples to legally marry in Switzerland took effect on Friday.
Swiss voters last September voted overwhelmingly in favor of the "Marriage for All" law.
Maria von Känel of Regenbogenfamilien (Rainbow Families) on Friday posted to her Facebook page a picture of her and her wife with a marriage license and a message that said "the celebrations can begin."
Neighboring Austria, Germany and France are among the European countries that have extended marriage rights to same-sex couples. Scott Miller, the U.S. ambassador to Switzerland and Liechtenstein who is openly gay, is married to Tim Gill.
"Today we celebrate marriage for all," tweeted the U.S. Embassy in Switzerland on Friday. "Congratulations to Switzerland on this historic day."
Today we celebrate marriage for all. Congratulations to #Switzerland on this historic day! 🎉🇨🇭🏳️‍🌈🎉 #EqualityforAll #loveislove

— U.S. Embassy Bern (@USEmbassyBern) July 1, 2022
Brittney Griner trial begins in Moscow
WNBA star faces up to 10 years in prison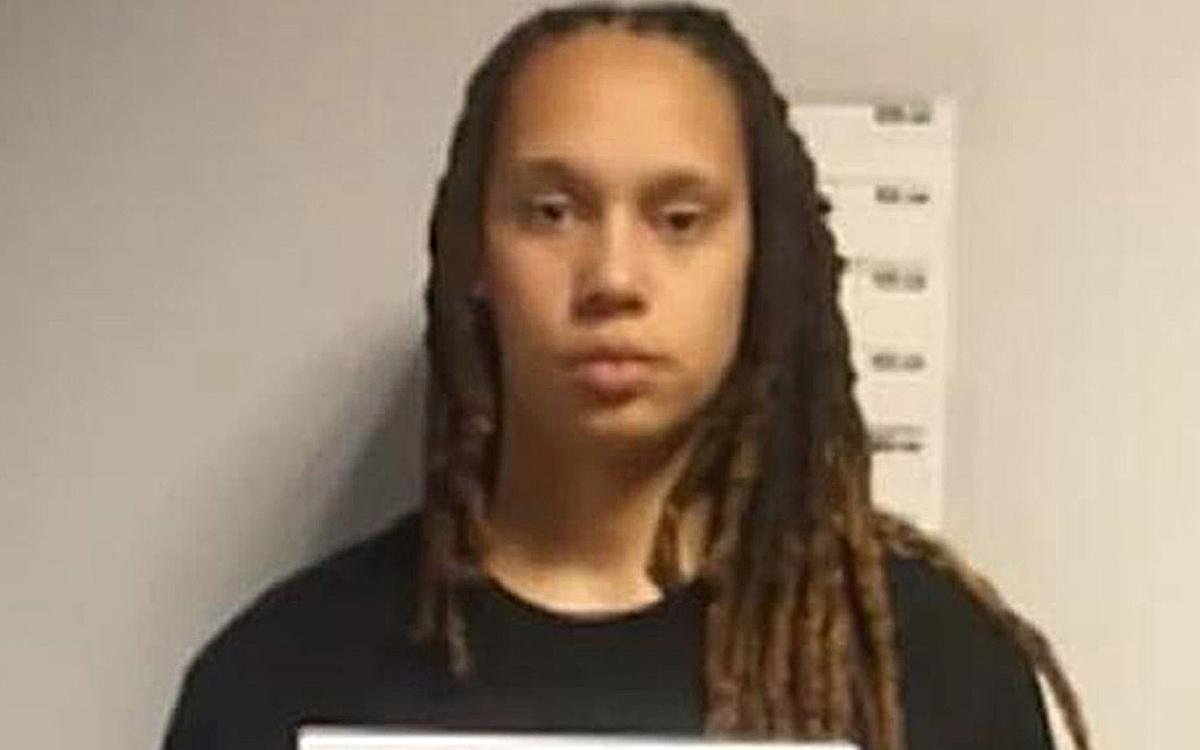 The trial of detained WNBA star Brittney Griner began on Friday in Moscow.
Russian media reports indicate authorities initially did not allow journalists into the court room, but two reporters were eventually able to enter. The Washington Post reported U.S. Chargé d'Affaires Elizabeth Rood and other American diplomats were present.
Officials at Moscow's Sheremetyevo Airport in February detained Griner — a Phoenix Mercury center and two-time Olympic gold medalist who is a lesbian and married to her wife, Cherelle Griner, — after customs inspectors allegedly found hashish oil in her luggage. The State Department later determined that Russia "wrongfully detained" her.
Secretary of State Antony Blinken on May 14 spoke with Cherelle Griner. White House National Security Advisor Jake Sullivan this week said he has also spoken with her.
Officials with the State Department's Office of the Special Presidential Envoy for Hostage Affairs and Bureau of Educational and Cultural Affairs on June 13 met with Brittney Griner's teammates to discuss her detention and efforts to secure her release.
Brittney Griner on June 18 was unable to speak with her wife on their fourth anniversary because the phone at the U.S. Embassy in Moscow that she called went unanswered. A State Department spokesperson later admitted a "logistical error" prevented Brittney Griner from speaking with Cherelle Griner.
Brittney Griner faces up to 10 years in prison if she is convicted.
The Council for Global Equality and the Human Rights Campaign are among the dozens of advocacy groups who signed a letter to President Joe Biden and Vice President Kamala Harris last week that urged them to do more to secure Brittney Griner's release. The U.S. House of Representatives on June 24 approved a resolution that called upon Russia to immediately release her.
"Brittney Griner is wrongfully detained, unjustly detained and we have made that clear as an official determination of the U.S. government," Sullivan told reporters on Tuesday. "Second, the Russian government should release her and allow her to be returned and reunited with her family and come home safe and sound."
Final vote on new Cuba family code expected in September
Same-sex couples poised to receive marriage, adoption rights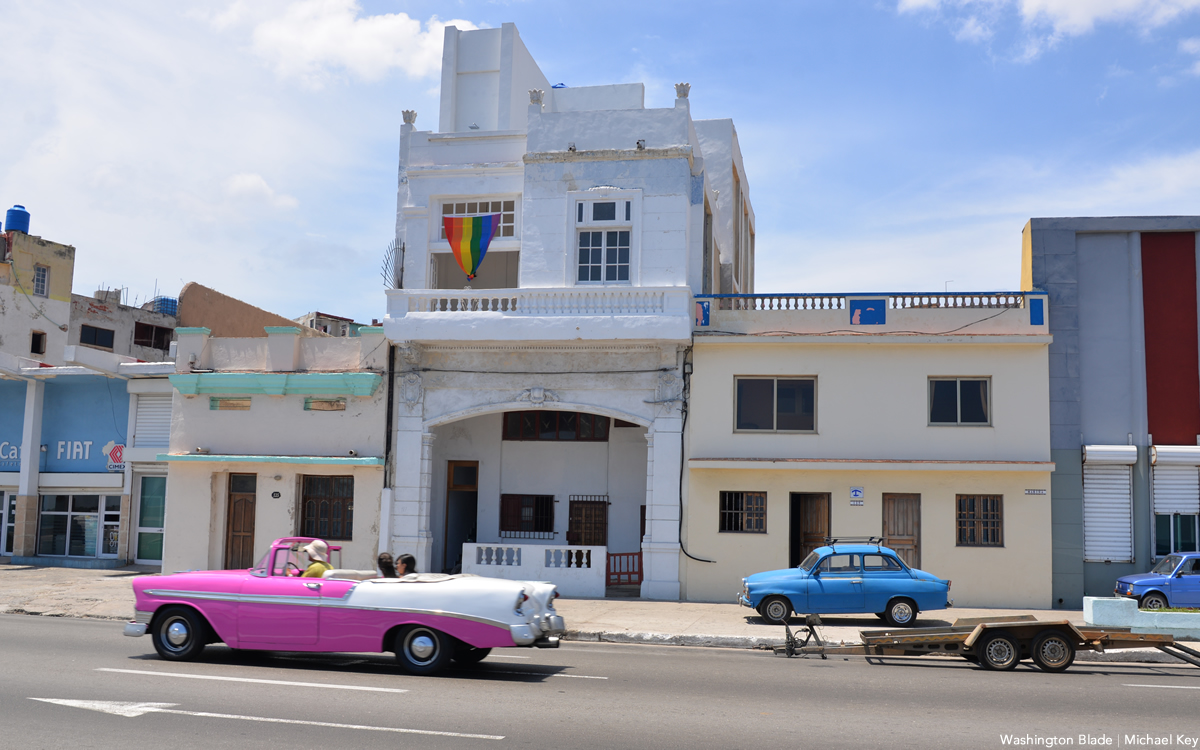 The Washington Blade's media partner in Cuba is reporting a final referendum on whether the final draft of a new family code that would extend marriage and adoption rights to same-sex couples will take place in September.
Tremenda Nota on June 23 reported a specific date for the referendum has not been announced, but it quoted comments President Miguel Díaz-Canel made the day before during a meeting of the commission that has written the draft.
"We are entering a decisive stage," said Díaz-Canel, according to Tremenda Nota. "We are going to need all the support that we need to ensure the emancipatory principles of equality and inclusion that the family code defends are actually approved."
The National Assembly late last year approved the draft family code.
A "popular consultation" ended on April 30. Tremenda Nota reported the last of the family code's 25 drafts was presented to Díaz-Canel and other officials on June 6.
Díaz Canel and Mariela Castro, the daughter of former President Raúl Castro who is the director of Cuba's National Center for Sexual Education, are among those who publicly support marriage equality. Cuban voters in 2019 overwhelmingly approved the draft of their country's new constitution, but the government's decision to remove a marriage equality amendment before the referendum on it sparked outrage among independent LGBTQ and intersex activists.
Efforts to implement the new family code are taking place against the backdrop of continued persecution of LGBTQ and intersex Cubans and others who publicly criticize the country's government.
Tremenda Nota Editor Maykel González Vivero is among the hundreds of people who were arrested during anti-government protests that took place across Cuba on July 11, 2021.
Yoan de la Cruz, a gay man who used Facebook Live to livestream the first protest that took place in San Antonio de los Baños in Artemisa province. De La Cruz subsequently received a 6-year prison sentence, but he was released on house arrest last month.
Reports indicate Brenda Díaz, a transgender woman who was arrested during a July 11 protest in Güira de Melena in Artemisa province, on Wednesday received a 14-year prison sentence.
Editor's note: Tremenda Nota's original story is here.