Four men arrested for murder of prominent Northern Ireland journalist, activist
Lyra McKee killed while covering 2019 riot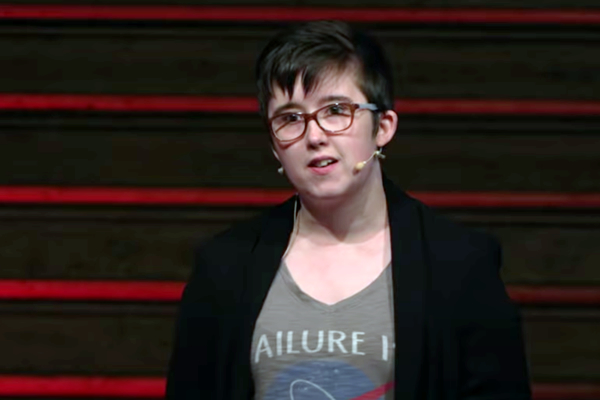 Police in Northern Ireland on Wednesday arrested four men in connection with the 2019 murder of Lyra McKee, a prominent journalist and LGBTQ activist.
The BBC reported authorities arrested and charged the four men under an anti-terrorism law.
McKee was shot to death in Creggan, a predominantly Catholic neighborhood in Londonderry, a city that is near the Irish border, on April 18, 2019, while she was covering riots. Then-British Prime Minister Theresa May and then-Irish Prime Minister Leo Varadkar, who is openly gay, are among those who condemned McKee's murder.
The BBC reports the four men are in police custody in Belfast, the Northern Irish capital.
"These arrests are the culmination of a detailed two-year investigation into Lyra's murder and the events which preceded it," said Det. Supt. Jason Murphy of the Police Service of Northern Ireland in a statement. "The local community have supported the Police Service of Northern Ireland throughout the course of this protracted investigation and I wish to thank them for their continued support."
Detectives investigating the murder of journalist Lyra McKee on 18 April 2019 in Derry/Londonderry have arrested 4 men. pic.twitter.com/KiMUf4PQPX

— Police Service NI (@PoliceServiceNI) September 15, 2021
Murdered Honduran transgender activist buried
Thalía Rodríguez shot outside her home on Monday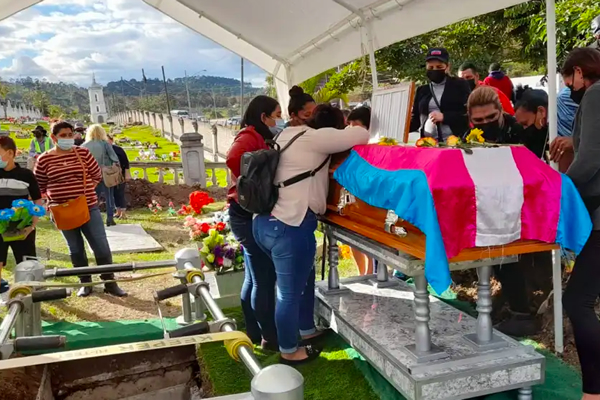 The Washington Blade on Thursday published a Spanish-language version of this story from Reportar sin Miedo, the Blade's media partner in Honduras.
A prominent transgender activist in Honduras who was murdered on Monday has been buried.
Reportar sin Miedo reported activists are among those who attended Thalía Rodríguez's funeral that took place in Tegucigalpa, the country's capital, on Tuesday.
Rodríguez led Asociación Cozumel Trans, a Honduran trans rights group.
The U.S. Embassy in Honduras, the Office of the U.N. High Commissioner for Human Rights in Honduras and the U.N. Refugee Agency have all condemned Rodríguez's murder. U.S. Agency for International Development Administrator Samantha Power in a tweet said she was "horrified" by the murders of Rodríguez and Pablo Hernández, a leader in Honduras' indigenous Lenca community who was killed on Sunday near San Marcos de Caiquín, a municipality in the country's Lempira department, while he was on his way to church.
I'm horrified by the murders of prominent human rights defenders in Honduras: LGBTQI+ advocate Thalía Rodríguez & Lenca indigenous leader Pablo Hernández. We call for prompt and impartial justice. For the benefit of all Hondurans, these attacks on activists must end. pic.twitter.com/F14wloALBA

— Samantha Power (@PowerUSAID) January 11, 2022
France, Greece to end restrictions for MSM blood donors
Calls for U.S. to remove abstinence requirement grow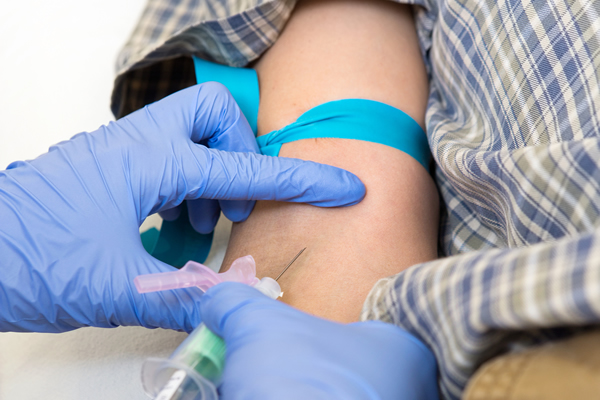 France and Greece this week announced they will allow gay and bisexual men to donate blood without restrictions.
Têtu, a French LGBTQ magazine, noted men who have sex with men previously had to remain abstinent for four months before they could donate blood in France.
French Health Minister Olivier Véran on Tuesday announced this requirement would no longer be in place as of March 16. Têtu also noted officials will no longer ask potential blood donors about their sexual orientation.
"It's a whole new relationship with the blood donor that we want," said Véran.
Greece on Monday also said it would allow MSM to donate blood without restrictions.
Greek Health Minister Thanos Plevris and Deputy Health Minister Mina Gaga issued a decree that will become official once the Government Gazette publishes it.
Greece and France are the latest countries to lift restrictions for MSM who want to donate blood.
The U.S. Food and Drug Administration currently allows MSM to donate blood if they have not had sex with another man for three months.
The American Red Cross this week declared a blood crisis because of the surge in COVID-19 omicron variant cases. The declaration sparked renewed calls for the U.S. to allow MSM to donate blood without restrictions.
Kenya bill seeks to ban gays from having children via surrogate
Country's Senate expected to debate bill next month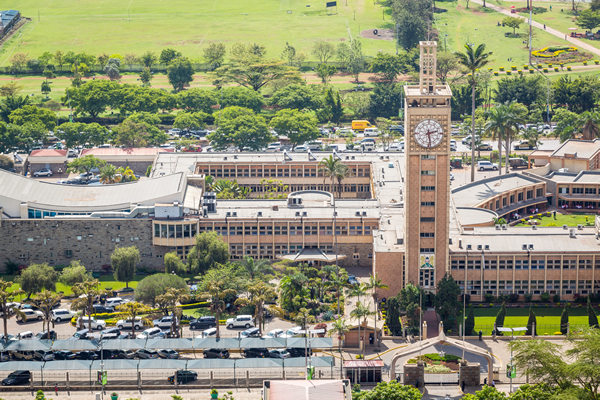 A bill that is currently before Kenyan lawmakers would prohibit gays and lesbians from using surrogate mothers to have children.
The proposed law — dubbed the Assisted Reproductive Technology Bill, 2019, passed last November by the National Assembly — seeks to assist individuals, including intersex people or couples unable to bear children due to infertility to procure surrogate mothers.
To lock out gays and lesbians, the MPs amended the bill by replacing "husband and wife" to "couple" under Kenyan law, which refers to a male and a female who are in an association that may be recognized as a marriage.
"Of the many amendments that have been carried, this one is the best. This is so that we be specific that in Kenya, we do not recognize marriages between people of the same gender," MP David Ole Sankok stated during the debate in the National Assembly.  
Any gay or lesbian found guilty of using a surrogate mother to have a child risks a fine not exceeding Sh5 million ($50,000) or a jail term of not more than five years or both. The bill would also require a qualified medical doctor to certify that an individual is infertile before proceeding to find a surrogate mother.
This requirement is not only a big blow to thousands of gays and lesbians in Kenya but also hundreds of surrogate mothers like Mary and Rebecca in Nairobi who, through the Find Surrogate Mother public website, carry pregnancies for all couples including heterosexuals, gays, lesbians, single women and single men who want to have children.
The proposed law, which is the first of its kind in Kenya, also criminalizes engaging in surrogacy to make money. This means surrogate mothers will no longer carry pregnancies for any individual or couple whose infertility is not proved by a doctor.
Currently, the overall cost of surrogacy in Kenya is estimated at Sh4.5 million ($45,000).
"A person who contravenes the provisions of this section commits an offense and shall, upon conviction, be liable to a fine not exceeding Sh5 million ($50,000) or to imprisonment for a term not exceeding five years, or to both," reads Clause 23 of the bill.
A special directorate under the Health Ministry would oversee surrogacy activities in the country. The bill requires a surrogate mother to be over 21 years old with at least one child.
The new law adds to other punitive laws against LGBTQ rights in the country.
The Kenyan Penal Code under Sections 162 and 165 criminalize consensual same-sex sexual relations viewed as "acts of indecency or unnatural offenses." The Penal Code also forbids gays and lesbians from adopting children.  
The passing of the bill in November occurred barely four months after U.S. Transportation Sec. Pete Buttigieg and his husband Chasten broke the news of welcoming their twins to the world.
Buttigieg via a tweet said, "Chasten and I are beyond thankful for all the kind wishes since first sharing the news that we're becoming parents. We are delighted to welcome Penelope Rose and Joseph August Buttigieg to our family."
It remains unclear whether the couple had their babies via surrogate or if they adopted them.
Kenya, just like most African countries, has refused to recognize the rights of the LGBTQ community despite pressure from the group and Western countries.
For instance, in 2015 President Uhuru Kenyatta during a joint press conference with the then-U.S. President Obama at the State House in Nairobi flatly rejected his visitor's demand for the protection and promotion of gay and lesbian rights in the country.
Kenyatta insisted that though Kenya "shares a lot with the U.S., gay rights were not among them." Homosexuality is considered both ungodly and against African culture on the continent.  
In July 2021, a coalition of 27 global companies like Microsoft, Google, Barclays, Standard Chartered, IBM, PricewaterhouseCoopers, American Express and Burberry demanded Kenya to fully recognize the rights of gays and lesbians for more billions of Kenyan shillings to be injected into the economy.
The global firms in a report dubbed "The Economic Case for LGBT+ Inclusion in Kenya" warned that the country loses between $65 million and $143 million annually because its discriminative environment was keeping away some tourists. Still, Kenya remained unbowed.
Several rights groups like the National Gay and Lesbian Human Rights Coalition and UNAIDS has criticized the continued enactment of laws that discriminate against the LGBTQ community.
The National Assembly's Health Committee, the sponsor of the surrogacy law, collected views from numerous key stakeholders in the health sector like the Intersex Persons Society of Kenya which has a population of 1,524 in Kenya as per the 2019 Census. However, the Gay and Lesbian Coalition of Kenya, (GALCK), was notably sidelined in the committee's public hearings.
The Kenyan Senate is expected to debate the bill once it reconvenes on Feb. 8. The president would sign it if it passes.