Remembering the queer voices and allies we lost in 2019
Authors, artists and others who changed the world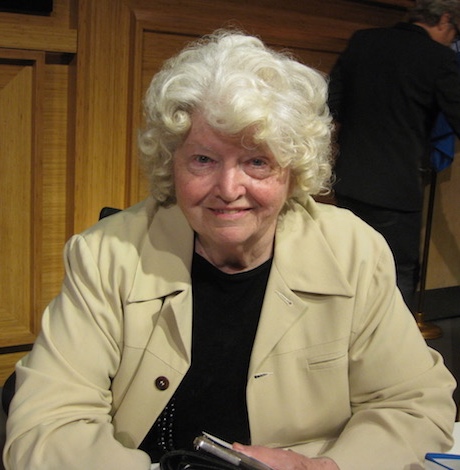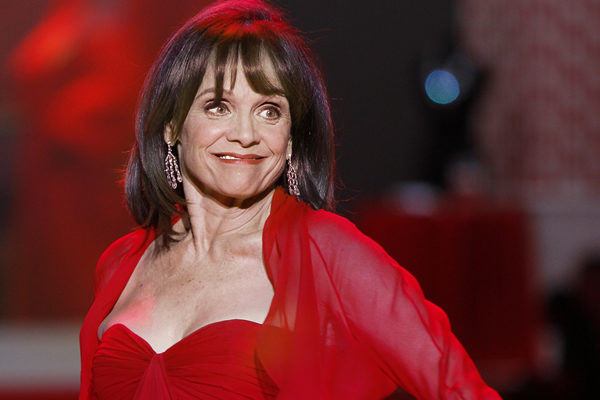 Many acclaimed LGBTQ people and allies died in 2019. They include:
Carol Channing, the legendary Broadway actress, died on Jan. 15 at age 97 in Rancho Mirage, Calif. She was best know for her performances as Lorelei Lee in "Gentlemen Prefer Blondes" and Dolly Gallagher Levi in "Hello Dolly!"
Mary Oliver, a lesbian poet, died on Jan. 17 at her Florida home at age 83. Her collection "American Primitive, won the 1984 Pulitzer Prize.
Harris Wofford, a Democratic senator and civil rights crusader, died on Jan. 21 at age 92. After his wife died, Wofford fell in love with Matthew Charlton. They married in 2018.
Barbra Siperstein, a transgender rights crusader died on Feb. 3 at age 76 from cancer at a New Brunswick, N.J. hospital. A New Jersey law bears her name. It permits people in New Jersey to change their gender on their birth certificates without having to prove they've had surgery.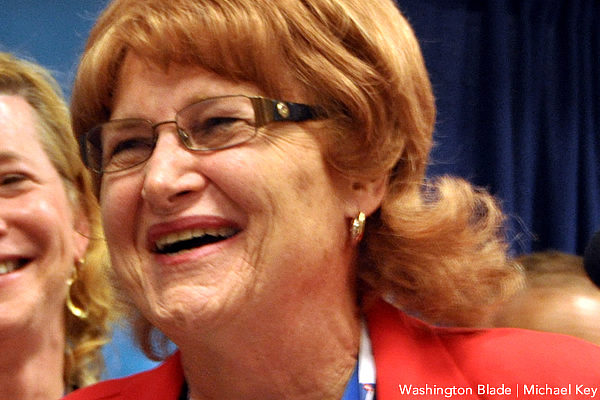 Patricia Nell Warren, author of the 1974 novel "The Front Runner" died on Feb. 9 at age 82 in Santa Monica, Calif. from lung cancer. The iconic book was one of the first to feature an open same-sex male relationship.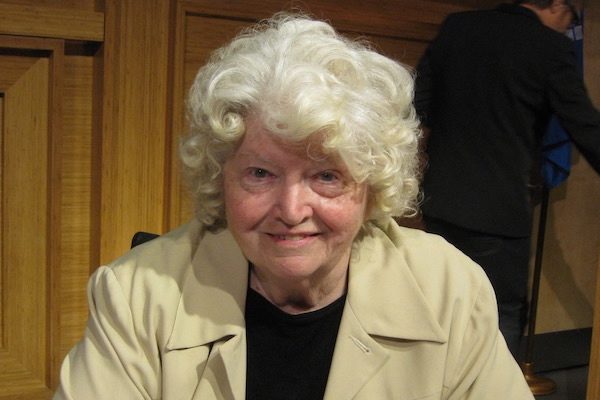 Hilde Zadek, a Vienna State Opera mainstay, died on Feb. 21 at 101 in Karlsruhe, Germany. She debuted in the title role of in Verdi's "Aida" in 1947. She retired in 1971.
Jackie Shane, a black transgender soul singer who received a 2018 Grammy nomination for best historical album for her album "Any Other Way," died at age 78 in Nashville. Her body was found at her home on Feb. 21.
Gillian Freeman, the British novelist who wrote the 1961 novel "The Leather Boys" died on Feb. 23 at age 89 in London. The book was one of the first to portray working-class gay characters.
Carrie Ann Lucas, a queer lawyer and disability rights advocate, died on Feb. 24 at age 47 in Loveland, Colo. She championed the rights of disabled parents.
John Richardson, an art historian renowned for his four-volume biography of Pablo Picasso, died at age 95 on March 12 at his Manhattan home.
Barbara Hammer, a lesbian filmmaker, died at age 79 from ovarian cancer at her partner Florrie Burke's home in Manhattan on March 16. Hammer celebrated lesbian sexuality in "Dyketactics" and other films.
Dr. Richard Green, a psychiatrist, died at age 82 on April 6 at his London home. He was one of the first to critique the idea that being queer is a psychiatric disorder.
Michael Fesco, the nightclub owner who provided open spaces (Ice Palace, Flamingo and other venues) for gay men to dance when LGBTQ people couldn't be out, died on April 12 at age 84 in Palm Springs, Calif.
Lyra McKee, a 29-year-old, queer Northern Ireland journalist, died on April 18. She was killed while covering violence in Londonderry.
Giuliano Bugialli, a gay culinary historian and three-time James Beard Award winner, died at age 88 on April 26 in Viareggio, Italy.
Doris Day, queer icon, actress and singer best known for her romantic comedies with Rock Hudson, died at age 97 on May 13 at her Carmel Valley, Calif. home from pneumonia.
Binyavanga Wainaina, a Kenyan author, founder of the magazine "Kwani?" and one of the first prominent African writers to come out as gay, died at age 48 on May 21 in a Nairobi hospital.
Charles A. Reich, author of the 1970 counter-culture manifesto "The Greening of America," died on June 15 at age 91 in San Francisco.
Douglas Crimp, an art critic and AIDS activist, died on July 5 at age 74 at his Manhattan home from multiple myeloma. He wrote many articles for journals. Yet he also attended meetings of the AIDS group ACT UP.
Elka Gilmore, a queer chef known for her fusion cuisine, died at age 59 on July 6 in San Francisco. The New York Times Magazine called her "the enfant terrible of the modern California kitchen."
George Hodgman, a gay editor, died on July 19 at age 60 at his Manhattan home. The cause was thought to be suicide. Hodgman's memoir "Bettyville" is his story of staying in Paris, Mo. with his widowed mother who had dementia.
Lee Bennett Hopkins, a gay poet who wrote and edited many books for children, died on Aug. 8 at age 81 in Cape Coral, Fla. In 2018, he edited "World Make Way: New Poems Inspired by Art from The Metropolitan Museum."
Sally Floyd, one of the inventors of Random Early Detection (RED), a widely used internet algorithm, died at age 69 on Aug. 25 at her Berkeley, Calif. home from cancer. She is survived by her wife Carole Leita.
Valerie Harper, the actress best known as Rhoda Morgenstern on "The Mary Tyler Moore Show," died on Aug. 30 at age 80 from cancer. Harper was D.C.'s 2009 Capital Pride Parade grand marshal.
Rip Taylor, a gay comedian known as The King of Confetti, died on Oct. 6 at age 88 at Cedars-Sinai Medical Center in Los Angeles.
John Giorno, a gay artist, died on Oct. 11 at his home in Manhattan at age 82. In 1969, he founded Dial-A-Poem, a communications system enabling people to hear Allen Ginsberg and other poets read their poems.
Gillian Jagger, an artist whose work (installations of animal carcasses and tree trunks) wasn't aligned with any one movement, died on Oct. 21 in Ellenville, N.Y. at age 88. "I felt that nature held the truth I wanted," she told the U.K's Public Monuments and Sculpture Association magazine. She is survived by her wife Connie Mander.
Howard Cruse, a gay cartoonist whose comic strip "Wendel" ran in The Advocate for several years, died on Nov. 26 at age 75 in Pittsfield, Mass. from lymphoma. His graphic novel "Stuck Rubber Baby" and other work influenced other queer cartoonists. He is survived by his husband Ed Sedarbaum.
Michael Howard, a gay military historian and decorated combat veteran and pioneer of the "English school" of strategic studies, died on Nov. 30 in Swindon, England at age 97.
Shelley Morrison, who played Rosario on "Will and Grace" from 1999 to 2006, died on Dec. 1 in Los Angeles at age 83 from heart failure.
William Luce, who wrote the acclaimed plays "The Belle of Amherst" about Emily Dickinson and "Barrymore" about John Barrymore, died on Dec. 9 at a memory-care facility in Green Valley, Ariz. at age 88. Ray Lewis, his partner of 50 years, died in 2001.
DC Different Drummers Jazz Band to perform 'Oasis'
Performance by combo '2nd Independence' scheduled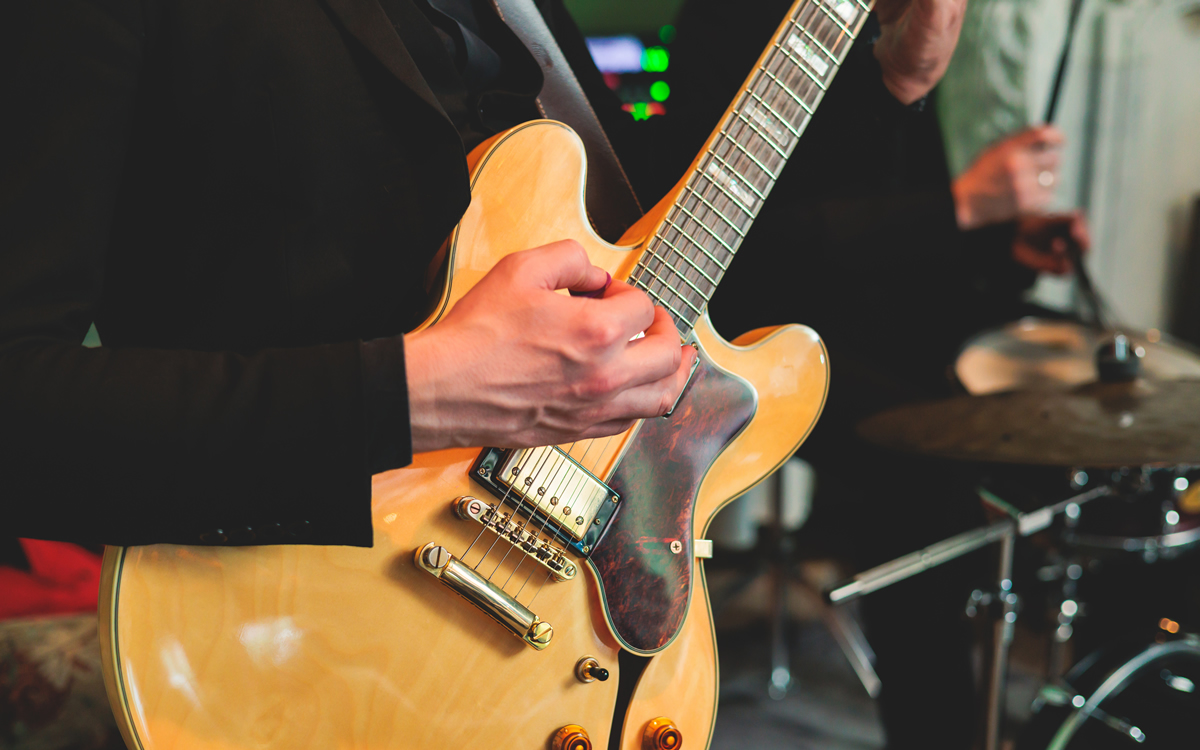 The DC Different Drummers Jazz Band will perform on Sunday, Oct. 16 at 3 p.m. at Martin Luther King Jr. Memorial Central Library.
This concert, titled "The Oasis," will feature the 20-person big band playing jazz pieces in a variety of styles, from swing to bossa nova to jazz fusion and more. There will also be a performance from the improvisational jazz combo, 2nd Independence.
Admission is free and more details are available on the event's website. 
Smithsonian Zoo programming is back
Family-friendly Halloween event begins Oct. 28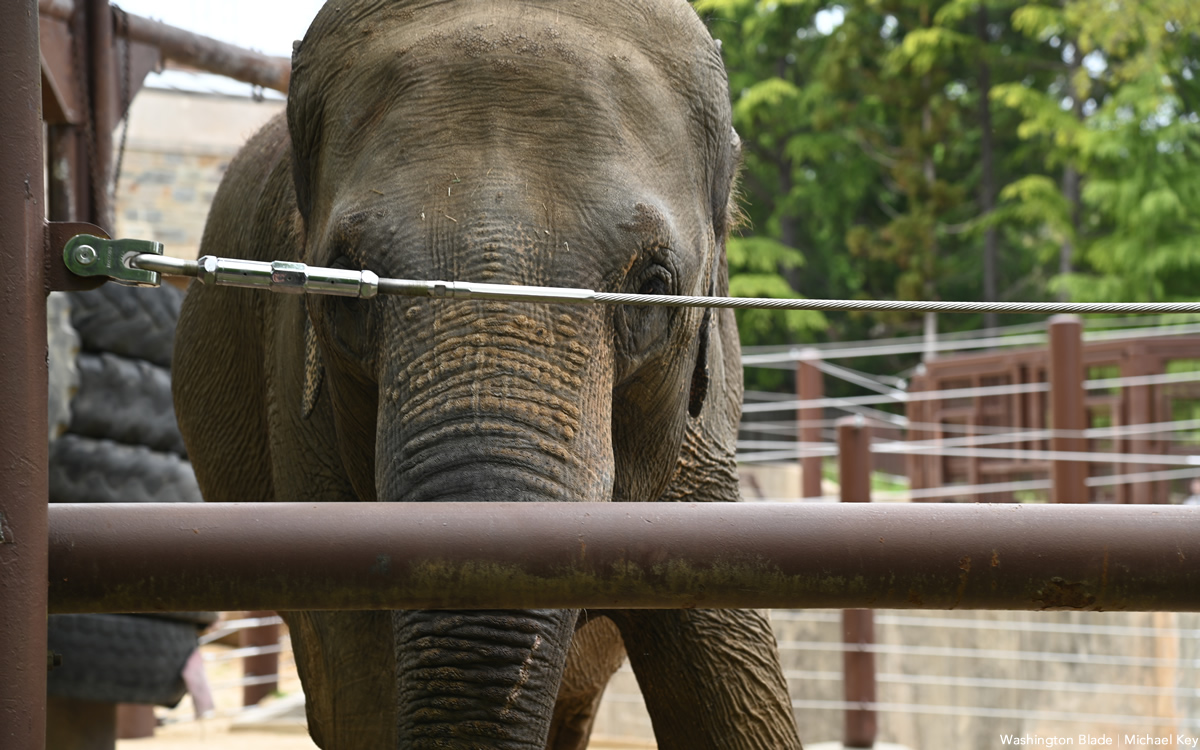 The Smithsonian National Zoo and Conservation Biology Institute will host "Boo at the Zoo" starting on Friday, Oct. 28 at 5:30 p.m.
This is a family-friendly Halloween event that includes special after-hours access for animal viewing at the Elephant Community Center, Small Mammal House, Reptile Discovery Center, Great Ape House and Think Tank, a Halloween souvenir treat bag, dance party and 30 trick-or-treat stations around the festively decorated Zoo.
Tickets start at $25 and can be purchased on the Smithsonian's website.
'Hamilton' star boosting Afro-Latinx, queer representation
Gonzalez and partner launch DominiRican Productions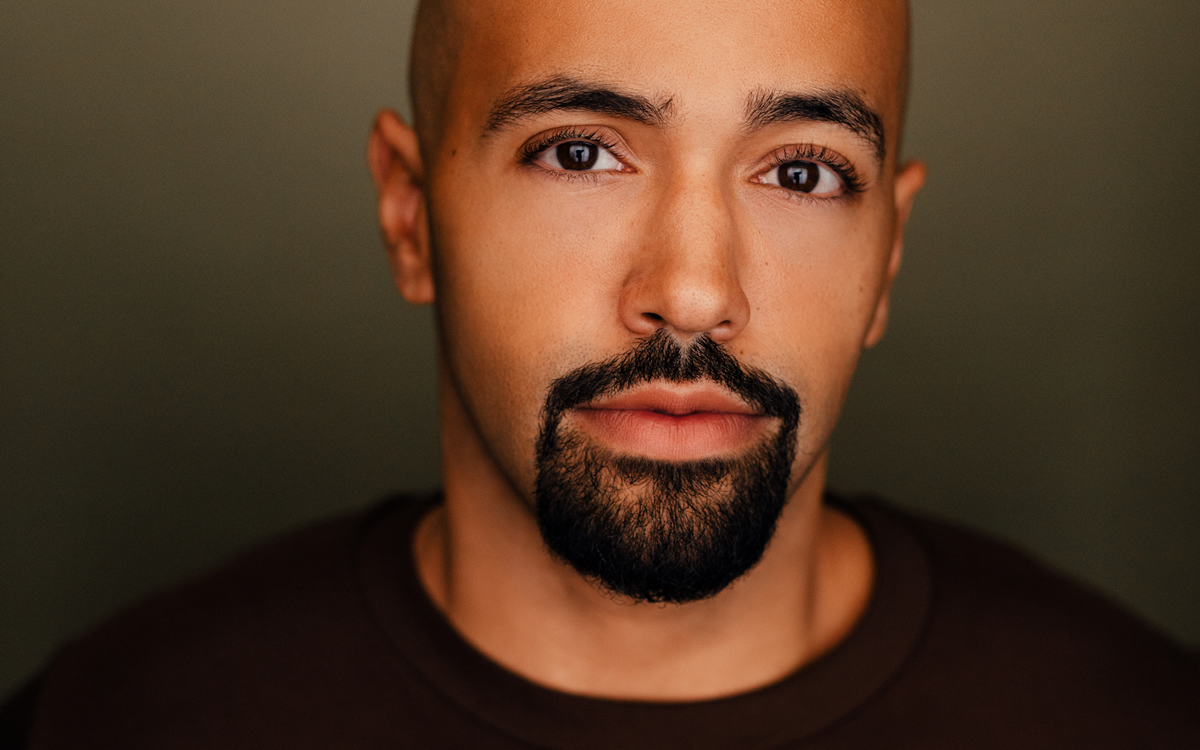 'Hamilton'
Through Oct. 9
The Kennedy Center Opera House
2700 F St., N.W.
$59–$399
Kennedy-center.org
For gay Latinx actor Pierre Jean Gonzalez, playing the title Founding Father in the national tour of "Hamilton" isn't just another part.
"It's a powerful thing," says Gonzalez, recognizing the enormity of the job. "We all learned history in school. We know who's who when we look at a textbook; but when people who look like you are telling the story, it shifts."
Currently moored to the Kennedy Center Opera House through Oct. 9, Lin-Manuel Miranda's seminal 2015 sung-and-rapped through musical presents early American history in a novel and inclusive way, focusing on the life experience of one man. With 11 Tony Awards and a Pulitzer Prize for Drama, the show continues to be the hottest draw in town wherever it pitches its tent.
"When I step on stage as Hamilton, I'm continually amazed by the pandemonium in the audience, especially the younger fans. If we miss a single lyric, the children know," he says.
"It's a drama, a soap, and an action movie. An ambitious immigrant, Hamilton pushes through obstacles, creates his own narrative, and doesn't throw away a shot. Audiences like that."
Reared in a housing project in the Bronx as the only boy in a Dominican/Puerto Rican family it wasn't cool to be queer, says Gonzalez. So, he played it straight until his second year at Rutgers University when a comfortably out friend inspired him to follow suit. Back at home, the family wasn't all that surprised, he adds with a chuckle.
Navigating through life as his authentic self gives Gonzalez a leg up. He explains, "I think feeling more connected and open makes me a better actor."
As a drama student at Rutgers University in New Jersey, Gonzalez spent a life-altering junior year studying Shakespeare at the Globe in London: "For me the metronome, cadence, the words and music in 'Hamilton' are very much connected to Shakespeare, and that's why I'm here now."
After school, despite finding an agent and auditioning, those first four years weren't good. "For a Latinx actor with my look there were three roles: thug #3, a dishwasher, or hitman."
He was dismayed. Despite possessing training, talent, energy, and good looks, casting agents didn't see him as a leading man. But with "Hamilton," the industry changed and so did Gonzalez's self-perception: "Finally, I knew I was the right choice to play a leading man."
In total, Gonzalez has toured with "Hamilton" for five years counting 18 months of "pandemic nothingness," he says. Before being promoted to playing Alexander Hamilton in August of 2021, he was standby, covering Hamilton, Burr (the villain) and Britain's King George. At a moment's notice he might have been called on to play one of three tracks. "It was turning me on artistically," he says. "One of the last crazy days before the pandemic, I was Hamilton for a Saturday matinee and that same evening I was Burr. Not a lot of actors can say that."
During the early days of the pandemic and before, Gonzalez and his fiancé Cedric Leiba Jr., an Afro-Latino actor, had many conversations surrounding career frustrations. They discussed the challenges faced by actors of color, and how those challenges can be compounded when said actors are also queer.
In 2020, the couple founded DominiRican Productions, an award-winning film production company whose mission is to ramp up Afro-Latinx and queer representation both behind and in front of the camera.
"It kind of happened as a protest," he explains. "George Floyd had just been killed and the country was starting to look at itself and ask why are Black and Brown bodies treated this way?"
Success has ensued with two collaborative, celebrated shorts — "Release" and "Rhythm Is Gonna Get Who?" — both directed by Gonzalez.
While working with your partner can sometimes be a lot, it also has its advantages, says Gonzalez. He appreciates the pair ultimately always have one another's back. Also, they're different in complementary ways. "Cedric is more type A, really gets things done," says Gonzalez "He keeps me tethered to the ground."
For the moment, the affianced actors have put nuptials on the back burner, preferring to invest their time and money in the company. Gonzalez says, "We don't have kids or a mortgage, the company is our child; it's what drives us."
And what about "Hamilton"? "Another year, maybe longer? Whatever happens, I'm taking it one day at a time and feeling a lot of gratitude," he says.