11th Circuit: Big Tech not liable for role in 2016 Pulse nightclub shooting
Three-judge panel says act not 'international terrorism' under law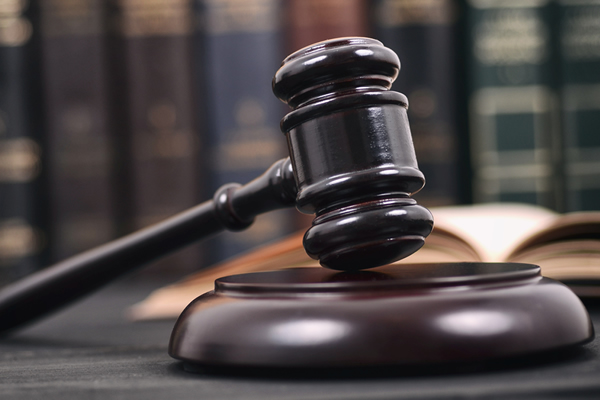 A federal appeals court in Atlanta has upheld a decision finding social media companies aren't liable in the 2016 Pulse nightclub mass shooting for giving the shooter access to ISIS propaganda found to have inspired the attack.
In a 31-page decision issued on Wednesday, a three-judge panel on the U.S. Eleventh Circuit Court of Appeals found the trio of Big Tech companies named in the case — Twitter, Facebook and Google — can't be sued for their role in the shooting despite arguments they illegally aided and abetted the shooter under the Anti-Terrorism Act.
"We are deeply saddened by the deaths and injuries caused by Mr. Mateen's rampage, but we agree with the district court that the plaintiffs failed to make out a plausible claim that the Pulse massacre was an act of 'international terrorism' as that term is defined in the ATA," the decision says. "And without such an act of 'international terrorism,' the social media companies—no matter what we may think of their alleged conduct—cannot be liable for aiding and abetting under the ATA."
The panel consisted of U.S. Circuit Judge Adalberto Jordan, an Obama appointee; U.S. Circuit Judge Adalberto Jordan, a Trump appointee; and U.S. Circuit Judge Julie Carnes, another Obama appointee. Jordan wrote the decision on behalf of the judges.
The mass shooting led to the deaths of 49 patrons and injured 53 others, mainly Latino because of the Latino theme of the gay nightclub that night, and at the time was the deadliness mass shooting in the U.S. history. (A shooting Las Vegas the following year claimed 60 lives and surpassed fatalities at the Pulse nightclub.)
The shooter, Omar Mateen, had declared allegiance to the Islamic State of Iraq and Syria, also known as ISIS and a designated foreign terrorist organization, which later claimed responsibility. Upon review after the attack, Mateen was found to have used Facebook to write posts and make searches about ISIS — and was even found to have been searching for ISIS content as he was perpetuating the assault.
The survivors and estates of the victims making up the 62 plaintiffs in the case argued the social media companies were liable under the Anti-Terrorism Act, which make criminal aiding and abetting in a terrorist attack.
But, as the 11th Circuit points out, ISIS despite claiming responsibility for the attack and was never found to have engaged in planning the massacre, or was even aware of his plans, therefore not liable under the Anti-Terrorism Act. Instead, the court finds Mateen was "self-radicalized," making a distinction between his attack and an act of international terrorism as defined under the law
"Mr. Mateen was self-radicalized while living in Florida and committed mass murder there," the decision says. "A case involving a foreign terrorist who is radicalized overseas, plans his attack there, and then travels to the United States (or elsewhere) to commit an act of mass destruction may well fit the § 2332(1)(C) bill. … But this case, given the allegations in the complaint, is not close to that hypothetical."
The plaintiffs had also sought damages from the Big Tech companies under Florida state law for negligent infliction of emotional distress and wrongful death.. The 11th Circuit, however, also rejected that argument on the basis they failed to adequately brief proximate the argument and therefore abandoned the challenge.
The 11th Circuit upholds a decision from a federal district court in Florida throwing out the case. Another court, the U.S. Ninth Circuit Court of Appeals, made a similar ruling last year in a separate case, finding social media companies weren't liable for the San Bernardino, California shooting in 2015.
Attorneys for the plaintiff victims and survivors didn't immediately respond Friday to the Washington Blade's request to comment on whether or not they would seek review of the decision, either by "en ban" consideration of the full court or a petition for review to the U.S. Supreme Court. Representatives for social media companies also didn't immediately respond to the Blade's request to comment.
Activists demand ICE release transgender, HIV-positive detainees
Protest took place outside agency's D.C. headquarters on Wednesday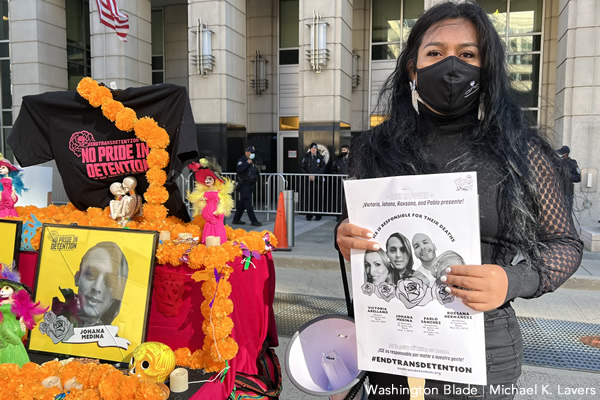 Jessycka Ckatallea Letona is an indigenous transgender woman from Guatemala who fled persecution in her homeland because of her gender identity.
She asked for asylum in the U.S. in 2016 when she entered the country in Eagle Pass, Texas.
Ckatallea on Wednesday told the Washington Blade that U.S. Immigration and Customs Enforcement officials placed her in a pod with 70 men at a privately-run detention center in Florence, Ariz. She also said personnel at another ICE detention center in Santa Ana, Calif., ridiculed her because of her gender identity and forced her to strip naked before she attended hearings in her asylum case.
Ckatallea spent a year and eight months in ICE custody before her release. She won her asylum case and now lives in the San Francisco Bay Area.
"It was a very traumatic experience," said Ckatallea as she spoke with the Blade in front of ICE's headquarters in Southwest D.C. "I came to a country thinking that it would take care of me, that it would protect me because of my gender identity."
Ckatallea is one of the more than a dozen immigrant rights activists who participated in a protest in front of ICE's headquarters that Familia: Trans Queer Liberation Movement, Immigration Equality and the End Trans Detention campaign organized. Ckatallea, Immigration Equality Executive Director Aaron Morris and other protest participants demanded ICE immediately release trans people and people with HIV/AIDS from their custody.
The groups placed on the sidewalk in front of the building a Day of the Dead "ofrenda" to honor three trans women—Victoria Orellano, Roxsana Hernández and Johana "Joa" Medina León—who died in ICE custody or immediately after their release. The "ofrenda" also paid tribute to Pablo Sánchez Gotopo, a Venezuelan man with AIDS who died in ICE custody on Oct. 1.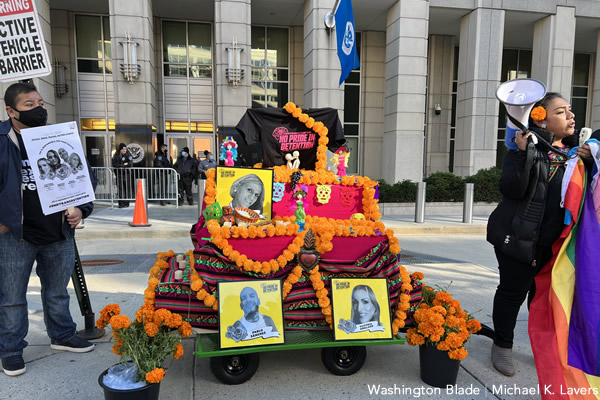 Ckatallea, Morris and the other protesters approached the building's entrance and presented security personnel with a petition that calls upon President Biden and Homeland Security Secretary Alejandro Mayorkas to "immediately release all transgender people, people living with HIV, and people with medical conditions from ICE custody."
ICE has repeatedly defended its treatment of trans people and people with HIV/AIDS who are in their custody.
The Blade in July 2020 interviewed a person with HIV who was in ICE custody at the Adams County Detention Center, the same privately-run facility in which Gotopo was held until his hospitalization. The person with whom the Blade spoke described conditions inside the detention center as "not safe" because personnel were not doing enough to protect them and other detainees from COVID-19.
Congressman Mike Quigley (D-Ill.) is among the dozens of lawmakers who have called for the release of all trans people and people with HIV/AIDS from ICE custody. The Illinois Democrat on Tuesday reiterated this call during a virtual briefing that Familia: Trans Queer Liberation Movement, Immigration Equality and the End Trans Detention Campaign organized.
"ICE's clear inability to do better leads me to seek to end of ICE's detention of all trans migrants," said Quigley. "During both the Trump and Biden administration I led dozens of my colleagues to demand that ICE release transgender detainees and end its practice of holding trans migrants in custody. We had hoped that things would change with the new administration, so far I'm disappointed."
Congresswoman Pramila Jayapal (D-Wash.) also participated in the briefing alongside Immigration Equality Legal Director Bridget Crawford and Sharita Gruberg of the Center for American Progress and others.
Texas GOP Governor Greg Abbott signs anti-Trans youth sports bill
"Despite the powerful testimony of trans kids & adults- the emails to the Governor to veto this harmful piece of legislation it is now law"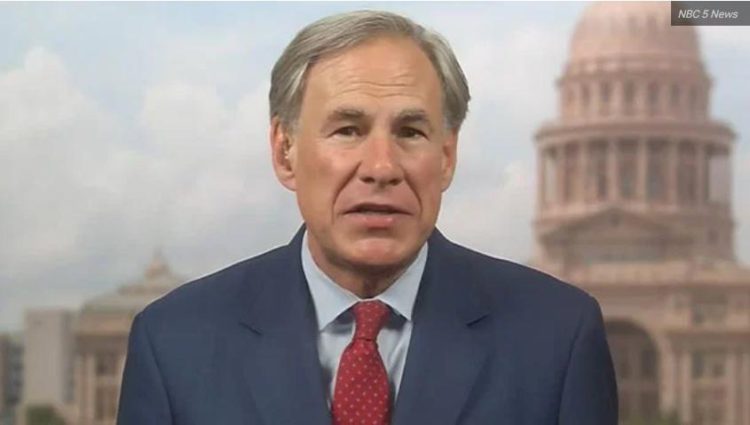 AUSTIN – Texas Republican Gov. Greg Abbott signed into law Monday H.B. 25, an anti-Transgender youth sports bill banning Trans K-12 student-athletes from playing on sports teams consistent with their gender identity.
H.B. 25 is the 9th statewide bill signed into law this year banning transgender youth from participating in school sports and the 10th in the country. This bill also comes during a year when Texas lawmakers have proposed nearly 70 anti-LGBTQ bills, including more than 40 bills that specifically target transgender and nonbinary youth — far more than any other state.
"We are devastated at the passage of this bill. Despite the powerful testimony of trans kids and adults, families and advocates, and the many emails and calls our community placed to the Governor's office to veto this harmful piece of legislation it is now law," Ricardo Martinez, CEO of Equality Texas, said.
"Most immediately, our focus is our community and integrating concepts of healing justice to provide advocates who have already been harmed by this bill with spaces to refill their cup and unpack the acute trauma caused by these legislative sessions. Our organizations will also begin to shift focus to electing pro-equality lawmakers who understand our issues and prioritize representing the vast majority of Texans who firmly believe that discrimination against trans and LGB+ people is wrong," he added.
Earlier this month, the Texas state government was criticized for removing web pages with resources for LGBTQ youth, including information about The Trevor Project's crisis services. The Trevor Project the world's largest suicide prevention and crisis intervention organization for LGBTQ+ young people.
"Transgender and nonbinary youth are already at higher risk for poor mental health and suicide because of bullying, discrimination, and rejection. This misguided legislation will only make matters worse," Amit Paley, CEO and Executive Director of The Trevor Project said in a statement released Monday afternoon.
To every trans Texan who may be feeling hurt and attacked by this legislation and months of ugly political debate — please know that you are valid, and you are deserving of equal opportunity, dignity and respect. The Trevor Project is here for you 24/7 if you ever need support, and we will continue fighting alongside a broad coalition of advocates to challenge this law," Paley said.
Breaking: Transgender students in Texas will be restricted from playing on K-12 school sports teams that align with their gender identity under a bill Gov. Greg Abbott has signed into law. https://t.co/54kMy2fWGu

— Texas Tribune (@TexasTribune) October 25, 2021
********************
Additional resources:
Research consistently demonstrates that transgender and nonbinary youth face unique mental health challenges and an elevated risk for bullying and suicide risk compared to their peers.
If you or someone you know needs help or support, The Trevor Project's trained crisis counselors are available 24/7 at 1-866-488-7386, via chat at TheTrevorProject.org/Help, or by texting START to 678678.
Ohio high school cancels play with Gay character after Pastor complains
The School's fall production of "She Kills Monsters" was scheduled to open in less than one month until the play was canceled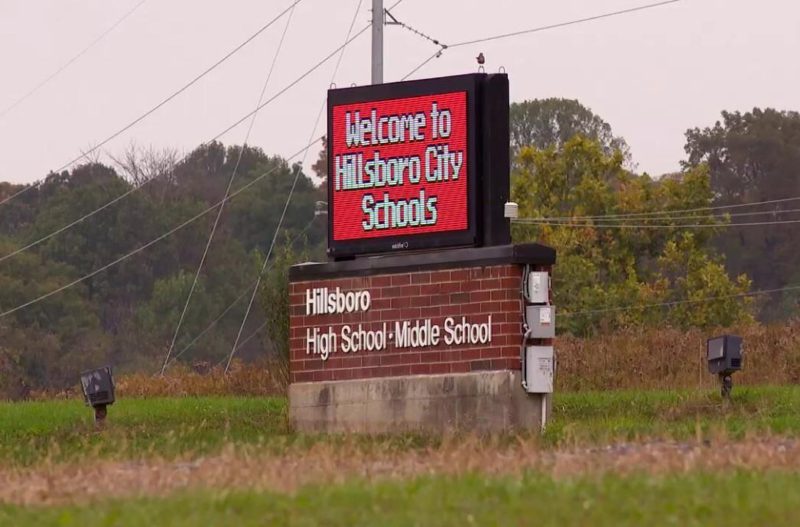 HILLSBORO, Oh. — A Southwest Ohio high school's play was abruptly canceled after Jeff Lyle, a local pastor from Good News Gathering, complained of a gay character.
Hillsboro High School's fall production of "She Kills Monsters" was scheduled to open in less than one month, until students learned the play would be canceled last week, reports Cincinnati's ABC affiliate WCPO.
The story follows a high school senior as she learns about her late sister's life. It is implied throughout the play that her sister is gay, according to the news station.
The play's cancellation comes a week after Lyle, a long-time voice of the anti-LGBTQ+ religious-right in Ohio, and a group of parents confronted the production's directors at a meeting, according to Cincinnati CBS affiliate Local 12. Lyle denies pressuring school officials, but tells WCPO he supports the decision.
"From a Biblical worldview this play is inappropriate for a number of reasons, e.g. sexual innuendo, implied sexual activity between unmarried persons, repeated use of foul language including taking the Lord's name in vain," Lyle said.
Some families say they believe Lyle did influence the school's decision.
"I think that's wrong," Jon Polstra, a father of one of the actors, told WCPO. "All they would have had to do if they objected to something in the play was not go to the play."
In a statement to Local 12, Hillsboro City Schools Superintendent Tim Davis said the play was canceled because it "was not appropriate for our K-12 audience."
The Lexington Herald Leader reports that the school planned to perform a version intended for audiences as young as 11 years old.
Students were "devastated" and "blindsided" by the news, according to WCPO.
"It felt like we had just been told, 'Screw off and your lives don't matter,'" Christopher Cronan, a Hillsboro High student, said. "I am openly bisexual in that school and I have faced a lot of homophobia there, but I never expected them to cancel a play for a fictional character."
Cronan's father, Ryan, also voiced his frustration.
"They want to say the town is just not ready, but how are you not ready? It's 2021," Ryan Cronan said.
Students have started a GoFundMe in hopes of putting on the production at a community theater in 2022.
"If we do raise enough money, I am going to be genuinely happy for a very long time, because that means people do care," Cronan told WCPO.