A new soul has entered the media conversation on Fox
'The House' is the world's newest late-night talk show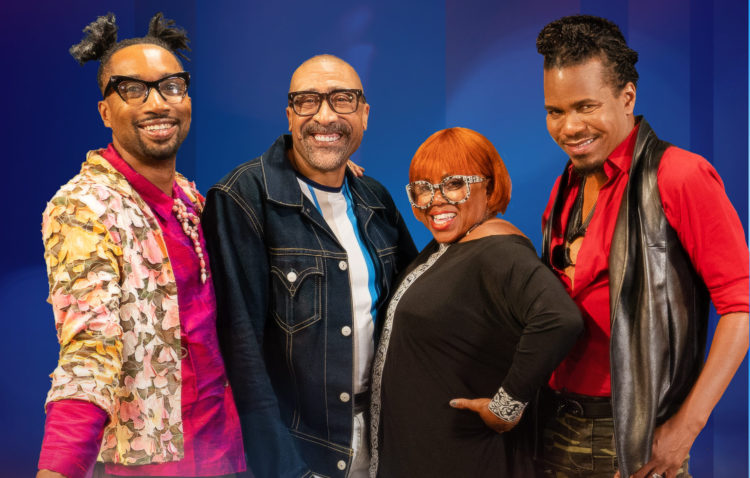 There are the Views, and the Talks, the Reals and even the Friends … couches and tables across various channels that give voice to a variety of people who have traditionally felt marginalized by "old boy" media.
Well, move over. There is a new more soulful conversation going on as of Friday, Oct. 8, at 9 p.m. ET. Fox Soul will be featuring "The House" the world's newest night time talk show.
Fox what? FOX, with a one-hour Black LGBTQIA show?
Yes. Fox Soul is Fox's first advertising supported over-the-top (OTT) network. It is a widely syndicated, free streaming platform focused on the African American/Black community, celebrating Black culture, conversation and entertainment. It is a streaming digital television network operated by Fox Television Stations that launched on Jan. 13, 2020. You can get it on your phone's app store: iPhone , Android , Apple TV , FireTV or on the web at foxsoul.tv.
For those curious how Fox has backed an all Black enterprise, and what that means, TV executive James DuBose is quoted as saying "Fox owns and funds Fox Soul, but there are Black minds making the decisions from top to bottom regarding Fox Soul and our culture, and I am inspired by this fact on a daily basis."
Which brings us back to "The House." Aaron Johnson Levy created the concept for "The House," motivated by the lack of role models he had growing up as a gender nonconforming Black boy in a conservative environment. "I envisioned this platform being a source of inspiration, learning, and healing for all who yearn for soul freedom."
This is the show that will provide a supportive comfortable platform for serious discussions surrounding issues facing people of color, LGBTQIA+, cancel culture, and of course, sex.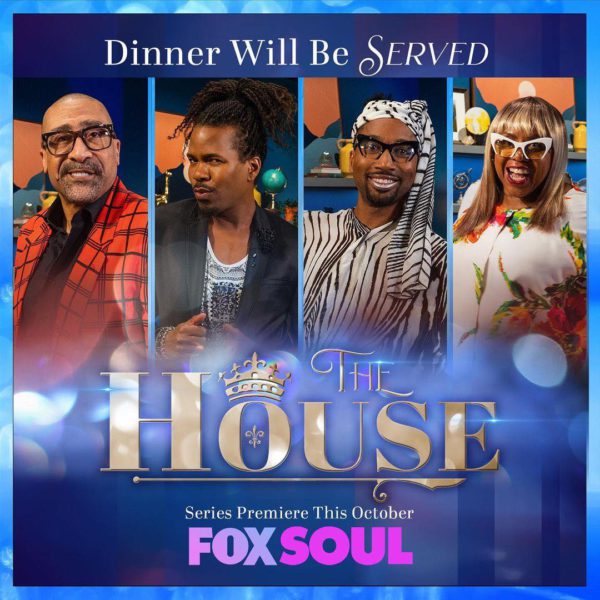 The all-queer host panel known as "The Fam" includes community psychologist and life coach, Antonio LeMons, clinical psychologist and trauma specialist, Cheryl Rich, international beauty expert and hairstylist, Chris Curse and producer-creator and online personality, Aaron Johnson Levy. For those with foodie passion, the four are joined by resident heterosexual culinary expert Chef Sean Freelon, to serve up a 3-course meal for each dinner enjoyed on-air.
The 11-episode series will include special guests such as transgender GLAAD Media Award nominee and Warner Records soul singer, Shea Diamond, Milan Christopher, famed celebrity choreographer from "RuPaul's Drag Race" and Disney's "Aladdin," Jamal Sims, and the first openly gay WWE superstar Fred Rosser formerly known as Darren Young.
No topic is off limits and everyone's voice is heard at the table in "The House." There are tables. There are conversations. "The House" will bring more soul, more heart and more passion than any before … all with a delicious dinner to boot.
THE HOUSE | Black LGBTQIA+ Talkshow Teaser 2021
'Flatch' delivers a 'welcome' dose of comfort comedy
A place where people are accepted, no matter their sexual orientation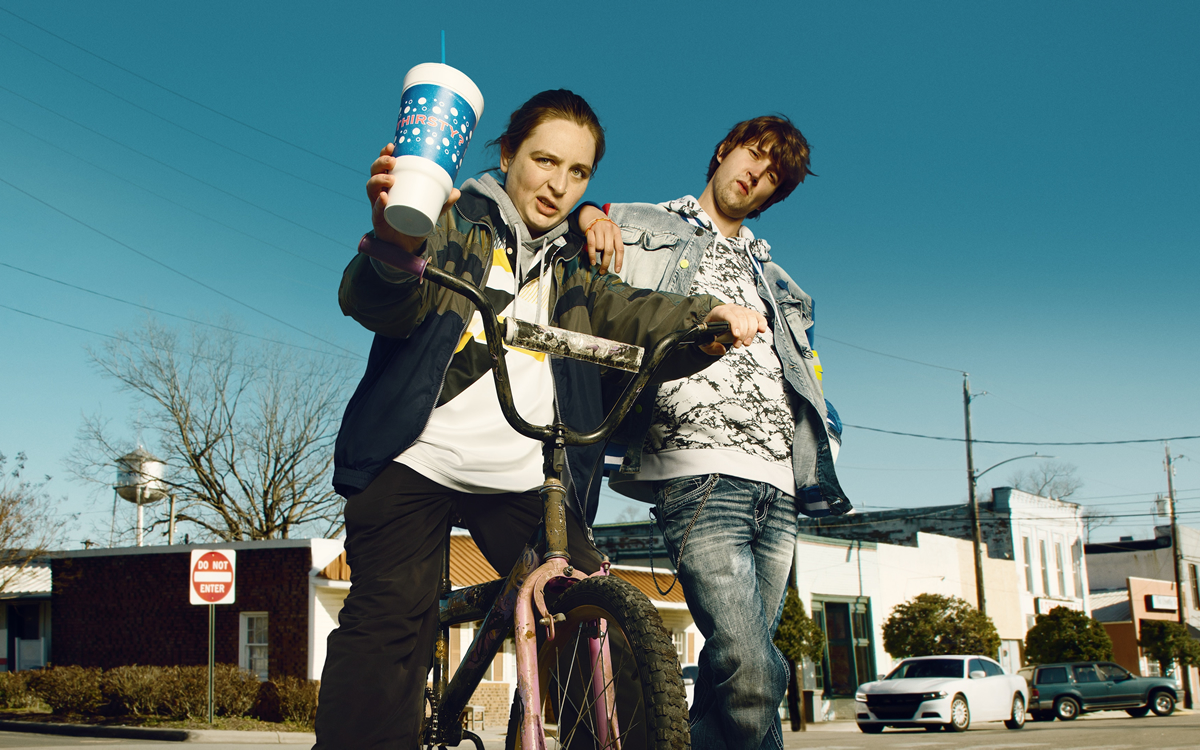 Television, a medium less than a century old, has evolved so much since it became a fixture in our households that the pioneers who first produced its content would surely be overwhelmed by what it is today. Where there was once a limited selection of mostly middle-of-the-road (i.e., bland and banal) entertainment choices designed to amuse and distract us during our after-dinner family time, there is now a seemingly infinite array of channels to choose from, loaded with enough complex, provocative, stimulating, and otherwise challenging content to keep even the most intellectual viewers busy for the rest of their lives.
And yet, with all that, sometimes you just want to shut your brain off and laugh – and that's when we are reminded that television, no matter how respectable it may have become, is still at its most essential when it gives us an outlet to do exactly that.
Take, for example, "Welcome to Flatch," a new half-hour comedy from Fox that might seem, at first glance, to be about as mindless as they come.
Adapted from a BAFTA-winning BBC series titled "This Country," "Flatch" has been brought to U.S. television by writer Jenny Bicks ("Sex and the City," "The Greatest Showman") and producer/director Paul Feig ("The Office," "Bridesmaids"), who joined forces to executive produce it. It's set in a small Midwestern town called, well, Flatch, and its unabashedly flimsy premise revolves around the idea that a documentary crew has been sent to explore small-town American life. That's more than enough to let you know exactly what to expect going into it.
The first episode introduces us to most of the townsfolk who will become our main characters, starting with a pair of young cousins and best buddies – the Mallets, Kelly and Lloyd (who goes by "Shrub") – who quickly establish themselves as our unofficial guides; they're your classic underachievers, two teens in a town where there's nothing to do except indulge in juvenile pranks and concoct get-rich-quick schemes. Played by out queer newcomer Holmes and former "The Kids are Alright" actor Sam Straley, their effortless chemistry, combined with their endearingly dim-witted blend of false bravado and insecurity, wins us over right from the start.
We next meet Flatch's local minister, "Father" Joe (Seann William Scott), whose enthusiasm for his role as the "youthful-and-hip" spiritual center of the community doesn't quite keep him from missing his former girlfriend Cheryl (Aya Cash), now the plucky and determined editor of the town newspaper, for whom he still carries decidedly worldly feelings. There's also Big Mandy (Krystal Smith), a large-and-in-charge force of nature whose confidence and street smarts make her as respected as she is incongruous in this tiny rural town; Nadine (Taylor Ortega), Kelly's rival and "frenemy," a teen socialite and mean girl who runs the Flatch historical society; and Mickey (Justin Linville), an eternally upbeat nerd who relentlessly attempts to become Shrub's best friend.
There are others, too, that we meet as the show progresses, but you get the idea. It's a cast of eccentrics – probably the number one ingredient in making a "mockumentary."
Of course, it's not enough for them just to be eccentrics. They have to be loveable, too – something that has been the hallmark of every great mockumentary since "This is Spinal Tap" more or less created the genre as we know it today. That film, and the series of comic masterpieces from Christopher Guest ("Waiting for Guffman," "Best in Show," "A Mighty Wind") that followed in its wake, all made us laugh with the absurdity of the insular communities they were sending up, but they won our hearts with characters who never let us lose sight of their humanity even in their most wacky and embarrassing moments. It's a formula that has proven to be comedy gold for TV shows from "The Office" to "Modern Family" to "What We Do in the Shadows" – not to mention "Parks and Recreation," which along with "Guffman" is closest of these examples in tone and spirit to "Flatch" – and in every case, it only works when the characters are played by a remarkably gifted cast of actors.
In this regard, "Welcome to Flatch" is off to a good start. The performers make a strong showing from the very start, and while it's hard to say this early in the series whether the character arcs they develop will be worthy of the players' talent, they earn enough credit within the first seven episodes (all available if you're a Hulu subscriber, doled out a week at a time if you're not) to keep us watching longer.
That's a good thing, because "Flatch" – perhaps unsurprisingly for a comedy about a place where nothing interesting ever happens – has some challenges if it's going to have any staying power. Early on, the episodes are geared around skewering aspects of modern life by putting them into a small-town context; in one, for instance, Kelly starts her own version of a ride-share app, while in another an elderly resident is "catfished" on a dating site while attending an adult computer education class at the church. Others rely on bemusing us with the eternal tried-but-true tropes about small-town life; there's a rivalry between Flatch and neighboring Pockton over an obscure historical dispute, and a contingent of outraged conservative women who try to close the town's combination vape-and-magic shop for Satanism. These familiar scenarios are enough to conjure smiles, maybe even chuckles, for a while – but without some more substantial fodder to drive the show's development, it won't be long before they start to wear thin.
Fortunately, the seeds for future storylines are clearly planted within the first handful of shows. Most obvious is the will-they-or-won't-they interplay between Father Joe and Cheryl, given a twist by their status as an ex-couple with second thoughts on their split, but Kelly's unrequited need to be accepted by her estranged father (Jason MacDonald) is an early recurring theme, as is Shrub's infatuation with home-schooled Beth (Erin Bowles). These and other beginnings seem promising as avenues toward opening the characters up and allowing the cast to flesh them out into the kind of people we look forward to spending time with.
Perhaps even more encouraging, the mockumentary format, rather than simply being a convention in which the actors talk to the camera, is taken a bit further in "Flatch." Though we never see the documentary crew, we are reminded of their existence frequently – characters address them off-camera, and their presence in the room becomes a factor that affects outcomes, though to go into any more detail about that would warrant a spoiler alert.
Finally, though, what makes "Welcome to Flatch" worth jumping on board for might just be its refreshing – and frankly, for the genre, unprecedented – diversity. Though our expectations of a rural Midwest community tend to lean toward a very white and very straight demographic, the series goes out of its way to defy them. Much like "Schitt's Creek," "Flatch" is a place where people are accepted, no matter their race, gender, body type, or sexual orientation – just as long as they're not from Pockton.
"Welcome to Flatch" airs on Fox on Thursday nights.
New TV season promises abundant queer content
A gay medium and 'Joe vs Carole' among highlights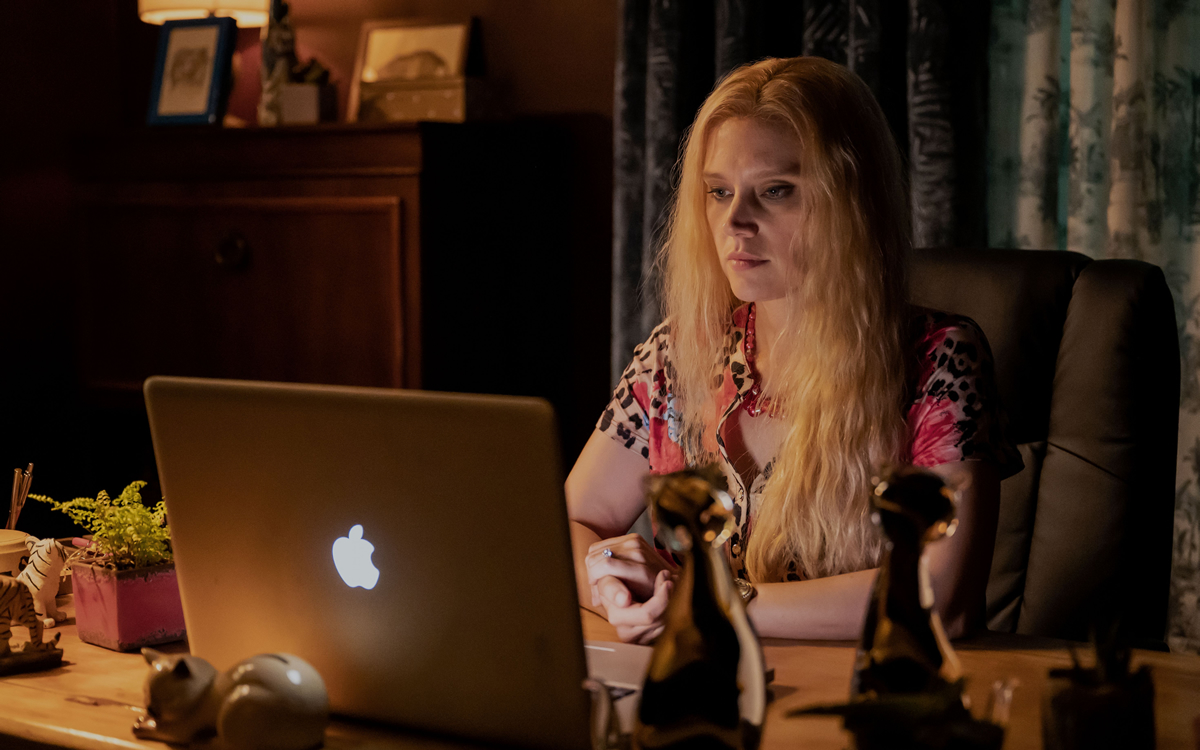 As with the movies, spring television can be a hit-or-miss affair. The Blade has put together a list of offerings that are likely to stand out in the sea of choices. With comedy, drama, romance, and even a little reality, we think you'll find something of interest among the following queer and queer-adjacent offerings.
JOE VS CAROLE (March 3, Peacock) Technically, this one is not a preview so much as a "what are you waiting for?" Even if you had enough of gay redneck/cowboy/convicted murder conspirator/big cat enthusiast Joe Exotic and his arch-nemesis "that bitch Carole Baskin" from watching the Netflix hit docuseries "Tiger King," there's every reason to tune into this six-part miniseries about their rivalry, based this time on the podcast "Joe Exotic" and starring John Cameron Mitchell and Kate McKinnon as the eccentric (to say the least) rival animal lovers. Not only is it loaded with queerness – after all, Joe goes through husbands like the Liz Taylor of the Big Cat World – but it gives us a chance to watch two of our most gifted LGBTQ actors go to town with two larger-than-life characters who are perfectly suited to their copious talents. Throw in the always criminally underrated Kyle MacLachlan as Carole's husband (the second one, not the one she may or may not have fed to her tigers), as well as a game supporting cast that includes Brian Van Holt, Sam Keeley, Nat Wolff, Marlo Kelly, William Fichtner, Dean Winters, and David Wenham, and you have no excuse not to binge watch all six hours of this one at your earliest possible convenience.
LIFE AFTER DEATH WITH TYLER HENRY (Netflix, March 11) This one may not be for everyone, but out-and-proud TV medium Tyler Henry has no shortage of fans, and this new series will surely be a must-watch for them when it drops on Netflix this spring. For those who are unfamiliar, Henry spent four seasons as the host of "Hollywood Medium" on the E! Television Network, where he exhibited his clairvoyant skills for a wide range of celebrities. Now, according to the new show's description, the "world-renowned medium" travels across the country to offer readings to as many of the [more than 300,000] people on his waiting list as he can, bringing them the hope, healing, and closure they are seeking." Promises of a "transformational and emotional series" that will provide "proof that there is more to this world than what we see and that our loved ones never really leave us" may not carry much weight with the many skeptics who accuse Henry of being a manipulative charlatan, but they weren't likely to watch, anyway – and for the many who find him irresistible, all nine episodes will surely be a treat.
WELCOME TO FLATCH (Fox, March 17) Inspired by the BAFTA-winning UK series, "This Country," this half-hour comedy series comes from writer Jenny Bicks ("Sex and the City") and director Paul Feig ("The Office") is a single-camera "mockumentary" about a small midwestern town and the many eccentric personalities who live there – particularly cousins, best friends, and town trouble-makers Kelly and Lloyd "Shrub" Mallet (out actress Holmes, billed as Chelsea Holmes, and Sam Straley). Part "Parks and Recreation," part "Waiting for Guffman," it has all the earmarks of a good TV comfort show – humor, a hip factor, and an ensemble full of lovably quirky characters, at least one of which is bisexual. The cast also includes Justin Linville, Taylor Ortega, Krystal Smith, and Seann William Scott as the town preacher.
INSOMNIA (March 18, Revry) With Neilsen reporting that fewer than 3 percent of the characters on our television screens are Asian, this queer South Asian dramedy – originally a digital series – created and written by Vishaal Reddy is a welcome addition to the lineup. Reddy stars as Nikhil Sharma, a bisexual Indian-American writer who is going through an identity crisis when a chance encounter leads him to secretly start moonlighting as a male escort in New York City. Through his often-absurd late-night adventures, he finds himself on a journey to discover love, happiness, and his true identity – while dealing with racism, sexuality, loneliness, and a lack of sleep along the way. According to Vishaal, the concept for the show was spawned by his own real-life experience, and inspired by shows like "Master of None," "Fleabag", "Louie," and "High Maintenance." Directed by Michele Cutolo, it also stars Nikki Renee Daniels, Aneesh Sheth, Cheech Manahar, Alison Barton, Verma Kuhoo, Nandita Shenoy, Jason Veasey, James Seol, and Daniel Burns.
QUEER AS FOLK (May 27, Peacock) Depending on who you ask, this one is a biggie. The groundbreaking 1999 British series already had an American adaptation in 2000, and each has its fans – many of whom have expressed their qualms (to put it mildly) over the idea of a new reboot. That hasn't stopped original writer/creator Russell T. Davies ("It's A Sin") from joining forces with new writer/creator Stephen Dunn ("Closet Monster") to executive produce one, however, this time centered on the lives of several LGBTQ characters in New Orleans – promised to be a much more diverse assortment than the group of gay men predominantly featured in the original shows. The highly anticipated return of the franchise also differs from its predecessors by using queer actors to portray all its queer roles – and the resulting cast list is an impressive lineup, which includes Ryan O'Connell ("Special"), Johnny Sibilly ("Pose"), Devin Way ("Grey's Anatomy'), Jesse James Keitel ("Alex Strangelove"), Fin Argus, Candace Grave, Benito Skinner, and Juliette Lewis, and even Kim Cattrall as a "martini-soaked, high society Southern debutante with trailer park roots." Shade from old-school fans aside, this new iteration looks poised to make some welcome improvements as it reinvents the beloved series for a new era. Tentatively scheduled for a May 27 premiere.
HEARTSTOPPER (Netflix, TBA) You might think this upcoming series adapted from Alice Oseman's YA webcomic is just another of the growing number of queer teen romances popping up every season – but as one of the few LGBTQ shows to be streamed under the banner of Neflix's "Family" division, it will be marketed to the kids for whom it's actually meant. That doesn't mean older viewers won't also be interested in the following the relationship between openly gay teen Charlie and sweet-but-seemingly-straight school rugby player Nick (Joe Locke and Kit Connor, respectively), as they explore their new friendship and navigate the feelings that blossom as in the process. With all eight episodes penned by Oseman herself, the series promises to expand on her popular webcomic by including "all the small stories of Nick and Charlie's lives that together make up something larger", and is sure to please its many fans while winning over a legion of new ones. It also stars Yasmin Finney, Sebastian Croft, William Gao, and Jenny Waiser. There's no official release date yet, but the streaming platform has previously announced it would debut the show in the Spring – so keep your eyes out!
GLAAD TV report acknowledges progress — and some setbacks
Media watchdog challenges industry to do better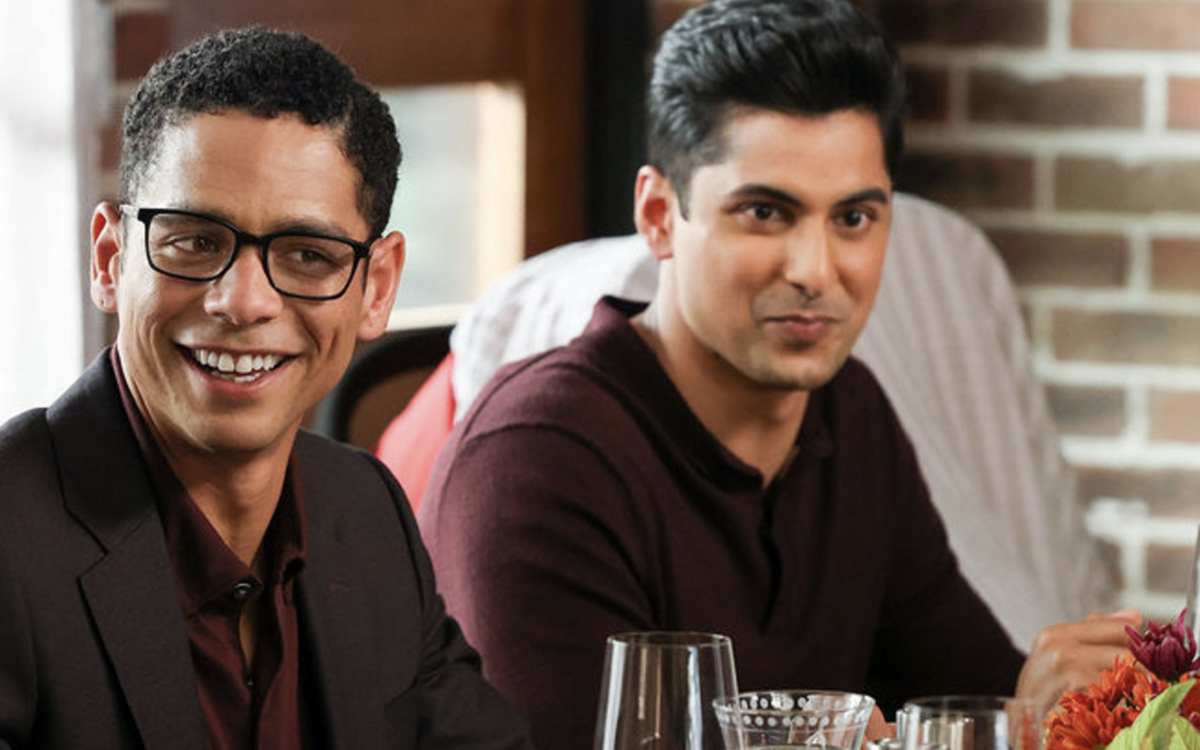 As we move further into 2022 and away from the pandemic-fatigued rollercoaster that was 2021, it's perhaps more important than ever for us to look back together and take stock of where we are. This is particularly true when it comes to matters affecting communities that have historically taken the hardest hits in times of cultural stress – the disenfranchised among us are always the ones who slip most easily between the cracks, after all. Obviously, that includes the LGBTQ population, whose advances in recent years often tempt us to assume that, while all things may not yet be entirely equal, they are at least so much improved that we can stop paying attention.
There's a danger, however, in taking our progress for granted. That's why it's wise for us all to take heed when GLAAD issues its annual "Where We Are On TV" report, as it did last week. Its findings show that, despite some shortfalls, there's clear reason to celebrate our progress since the days when the only queer representation on our home screens was coded, stereotyped, and mostly tragic when it wasn't played for laughs at our expense – but there's still a long way to go before we can safely pause to rest on our laurels.
Looking at that report, which analyzes the overall diversity of primetime scripted series regulars on broadcast networks, as well as assessing the number of LGBTQ regular and recurring characters on primetime scripted cable programming and original scripted streaming series, it's impossible not to acknowledge the good news.
While LGBTQ representation was down in last year's report among regular characters on broadcast scripted series, this year saw a 2.8% increase in that total. Even better, this increase brings the total figure up to 11.9% – a new record-high percentage since the inaugural report 17 years ago. That means that out of the 775 series regular characters appearing in content that premiered or is expected to return between June 1, 2021 and May 31, 2022, 92 of them are LGBTQ. In addition, there are 49 recurring LGBTQ characters, bringing the total number of queer characters on broadcast television up to 141.
When we add streaming platforms to the mix, the picture gets even brighter. On original scripted programming across eight platforms (expanded from the three tracked in previous reports), there are 245 regular and 113 recurring LGBTQ characters, bringing the combined total to 358.
When it comes to cable, however, there's a deficit. While the report from two years ago (covering the last pre-pandemic TV season) featured 215 queer cable characters, that number fell to 118 with last year's report and has only risen by 20 this year, bringing the total to 138 (87 regular, 51 recurring) – still far fewer than counted in the prior report.
Despite that disappointing nuance, LGBTQ people clearly enjoy a greater presence on TV overall than ever before. In the more granular details, however, it's obvious there's room for improvement.
This year, lesbian characters represent a majority of LGBTQ regular or recurring characters on broadcast television for the first time in the report's history. Lesbians make up 40% (56 characters), up six points from the previous season. Gay men make up 35 percent (49 characters), a decrease of five points from last year (though still an increase of 9 characters), but bisexual+ representation, after decreasing for the past two years, has increased – albeit slightly – to reflect 19% (27 characters) of the total, up a single point from the 2021 report. Notably, bisexual+ representation is still skewed heavily in favor of women (124 total characters), with bi+ men (50 characters) and bi+ nonbinary individuals (9) trailing far behind.
In addition, the number of transgender characters has increased across broadcast, cable, and streaming programming, with 42 regular and recurring transgender characters tracked across all three platforms, an encouraging improvement over last year's 29. Of those characters, 20 are trans women, 14 are trans men, and eight are nonbinary trans characters. A further 17 characters are nonbinary and not trans. Yet there were only two asexual characters – one of which appeared on HBO Max's now-cancelled "Genera+ion", and one slated for inclusion in an unspecified upcoming streaming series. No asexual characters are expected to be featured on broadcast or cable.
More troubling are the figures on racial diversity among LGBTQ characters, which has increased on broadcast and streaming, but dropped significantly on cable. GLAAD previously issued a challenge to ensure that more than half of LGBTQ characters on television were also people of color, and while this year's report confirms that broadcast content continues to meet that challenge, with LGBTQ people of color representing 58% of its LGBTQ characters for the fourth year in a row, cable programming – which met and surpassed the challenge last year – shows an alarming drop to only 45% of overall total LGBTQ representation. Representation of LGBTQ people of color still lags on streaming but increased to 49% in this year's report.
Similarly underwhelming are the figures on representation for people with disabilities, down to 2.8% of all series regular characters from last year's 3.5%. This number is disproportionately lower than the actual number of those with disabilities in the United States (13.3%) and includes only a small handful of LGBTQ characters within the overall total.
Perhaps the most disappointing finding is the decrease of representation for people living with HIV or AIDS – a demographic with an already-abysmal showing on TV. This year's report marks only two HIV+ characters across all platforms (down from last year's three, all of whom appeared on FX's "Pose"), and a significant decrease from the nine tallied in the study prior to that. Both of this year's POZ characters are recurring. These findings are particularly worrisome considering the challenge issued by GLAAD and Gilead Sciences with last year's study, which called on the entertainment industry to grow representation of HIV with the goal of driving cultural and societal change in ending the stigma around the millions who live with it.
What does all this mean, and why does it matter? For those who recognize the dire importance of positive queer representation in the media in the ongoing struggle to expand LGBTQ+ acceptance, the answer is obvious. For anyone who questions the need for advocacy groups like GLAAD to continue placing pressure on content providers in their effort to ensure continued progress, the answer is summed up in the statement issued with the report by GLAAD President and CEO Sarah Kate Ellis:
"The growing state of LGBTQ representation on television is a signal that Hollywood is truly starting to recognize the power of telling LGBTQ stories that audiences around the world connect with. At a time when anti-LGBTQ legislation and violence continues to increase, it is cultural institutions like television that take on the crucial role of changing hearts and minds through diverse and inclusive storytelling. Networks and platforms must continue to prioritize telling LGBTQ stories that have been long overlooked, with a specific focus on the trans community, LGBTQ people of color, people living with HIV, and LGBTQ people with disabilities."
Read the full report at glaad.org.