LGBTQ youth inspired to action by "Cured" documentary and country's homophobic past
"Cured" documentary a revelation for LGBTQ youth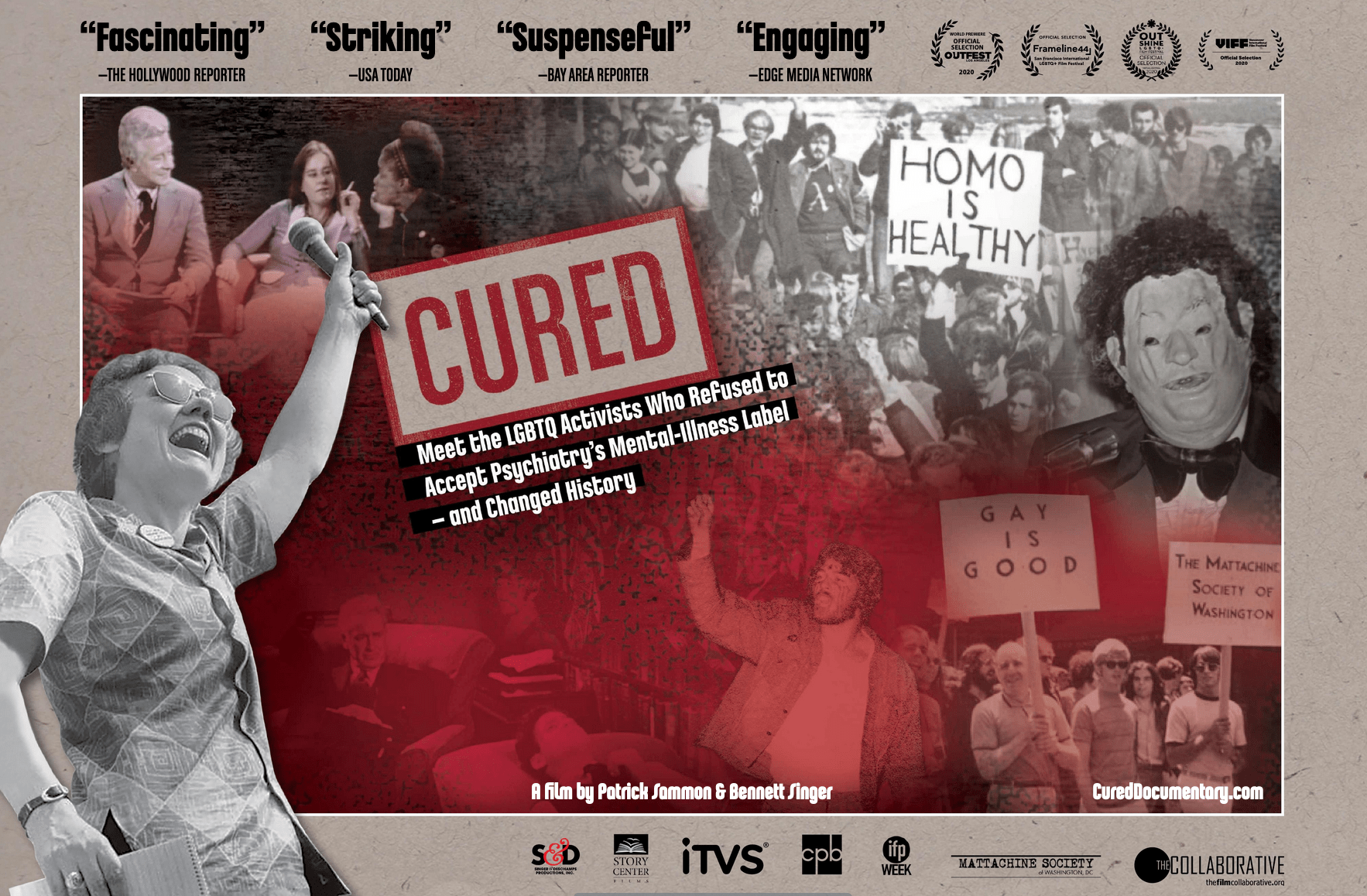 A new documentary's archival footage of the country's homophobic past opened the eyes of four young members of the LGBTQ+ community who were only dimly aware of the events the film describes.
"Cured," which aired on PBS' Independent Lens on October 11, was a revelation to the youth– who work with the D.C.-based Urban Health Media Project on multimedia health journalism.
Some of the scenes that made an impression:
At a 1966 South Florida high school assembly on the evils of homosexuality, an official warns students that "if we catch you … the rest of your life will be a living hell.''
A gay psychiatrist, appearing on a 1972 American Psychiatric Association panel, is identified only as "Dr. Henry Anonymous." He's so afraid of reprisals that he must protect his identity by wearing a Halloween face mask and a fright wig and using a distortion mic.
A series of sober, eminent psychiatrists – leaders of the profession – insist in forum after forum that homosexuality is a sickness.
For two decades, that assumption was reflected in the "Diagnostic and Statistical Manual of Mental Disorders (DSM)," the American psychiatric profession's official compendium of mental and brain diseases and disorders.
"Cured" tells the story of how a relatively small number of courageous gay activists got the "gays are sick" notion struck from the manual –a pivotal moment in the gay liberation movement.
"Being gay and trans myself,'' said Hermes Falcon, "this film meant a lot to me, because it exposed me to people that I didn't even know were part of the movement.''
Those people included Barbara Gittings and Frank Kameny, who in the mid-1960s – when most Americans still said they feared or hated homosexuals — organized some of the first public protests against employment discrimination against gays. One depicted in "Cured"took place outside the White House.
Another early activist was Dr. John Fryer, the psychiatrist who, it later turned out, was "Dr. Anonymous.''
Falcon, a college freshman, also noted the tension at the heart of the story told by "Cured": "How working together makes a big difference, but also how one person can make a big change.''
Falcon cited the example of Fryer, who testified at the APA convention in Dallas in 1972 that anti-gay bias was hurting psychiatrists, too. At that point, the DSM's entry 302.0, which termed homosexuality "a mental disorder," was two decades old. Within two years of Fryer's testimony, it had been abolished.
Another young member of the LGBTQ+ community, Adrian Gibbons, an assistant video editor at UHMP and recent college graduate, also was struck by the example of Fryer, "a real person who was risking his job to stand up for himself and the LGBTQ community.'' His example, Gibbons said, "inspires me to fight for myself and my community, no matter the risks.''
Gibbons noted that some trailblazers faced a harsh backlash from colleagues or family members. But he said their sacrifice was worth it, considering that "their efforts brought justice to LGBTQ people who had been injured or abused in mental institutions, and saved countless people from being put through that same torture in the future.''
Torture is probably not too strong a word; "Cured" shows how electroshock and even lobotomy were used as elements of "conversion therapy'' to make gay people straight.
The early activists' sheer courage also inspired Dillon Livingston, a high school student. The film shows, he said, that "it is imperative to remain true to yourself, even if everyone around you does not like the things that make you who you are.''
Even though they faced intense discrimination and disdain, he added, the gay rights pioneers "were proud about their sexuality.''
The four young LGBTQ+ viewers agreed that "Cured"made them more appreciative of the efforts of those who went before them, and more eager to emulate their example in the future.
As Livingston put it, "I must speak more about the queer community to inform heterosexuals about the problem we face.''
Jojo Brew, an aspiring filmmaker, agreed: "All those people in the sixties and seventies fought for our rights, so it's only fair that we continue to fight for the next generation's rights.''
"Cured" airs locally at 9 p.m. Oct. 21 on WHUT. After its broadcast premiere Oct. 11, the film will be available to stream for free on the PBS app and website for 30 days. The documentary will be rebroadcast a few more times over the next three years and eventually released on streaming platforms.
PHOTOS: Superstar Drag Revue
Bombalicious Eklaver leads the show at Selina Rooftop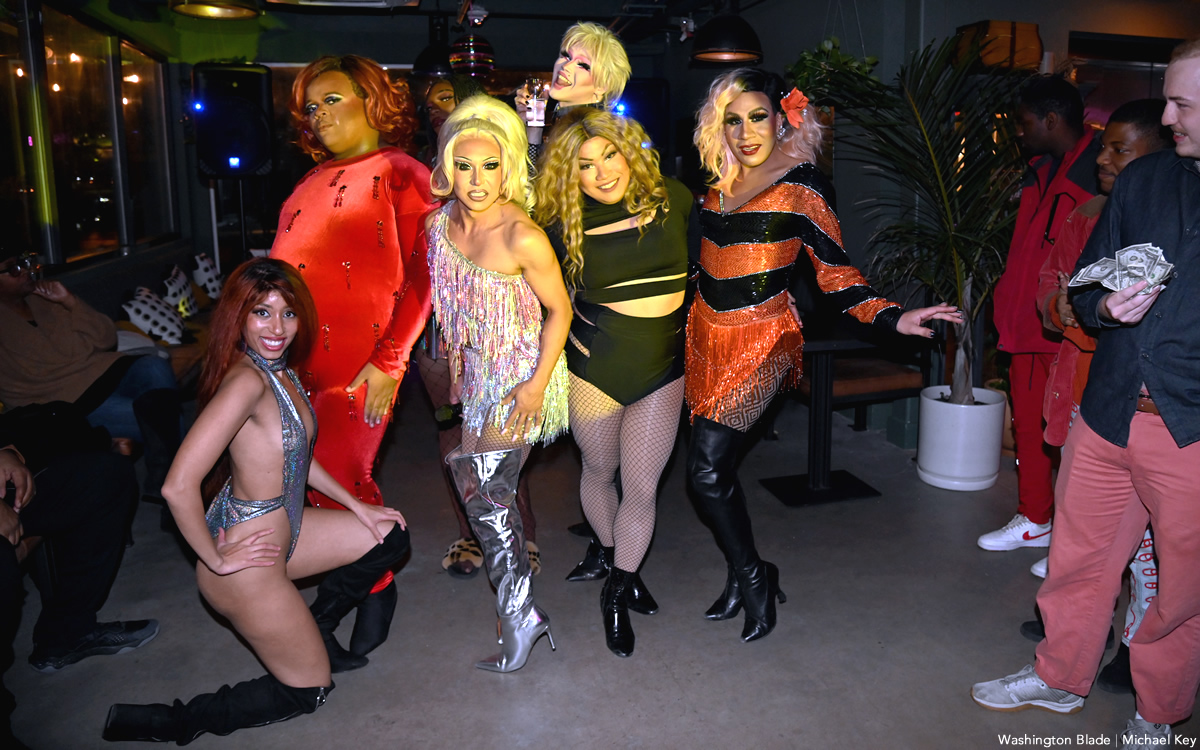 Bombalicious Eklaver held a Superstar Drag Revue at the Selina Hotel Rooftop on Friday, Nov. 25. DJ Juba provided the music.
(Washington Blade photos by Michael Key)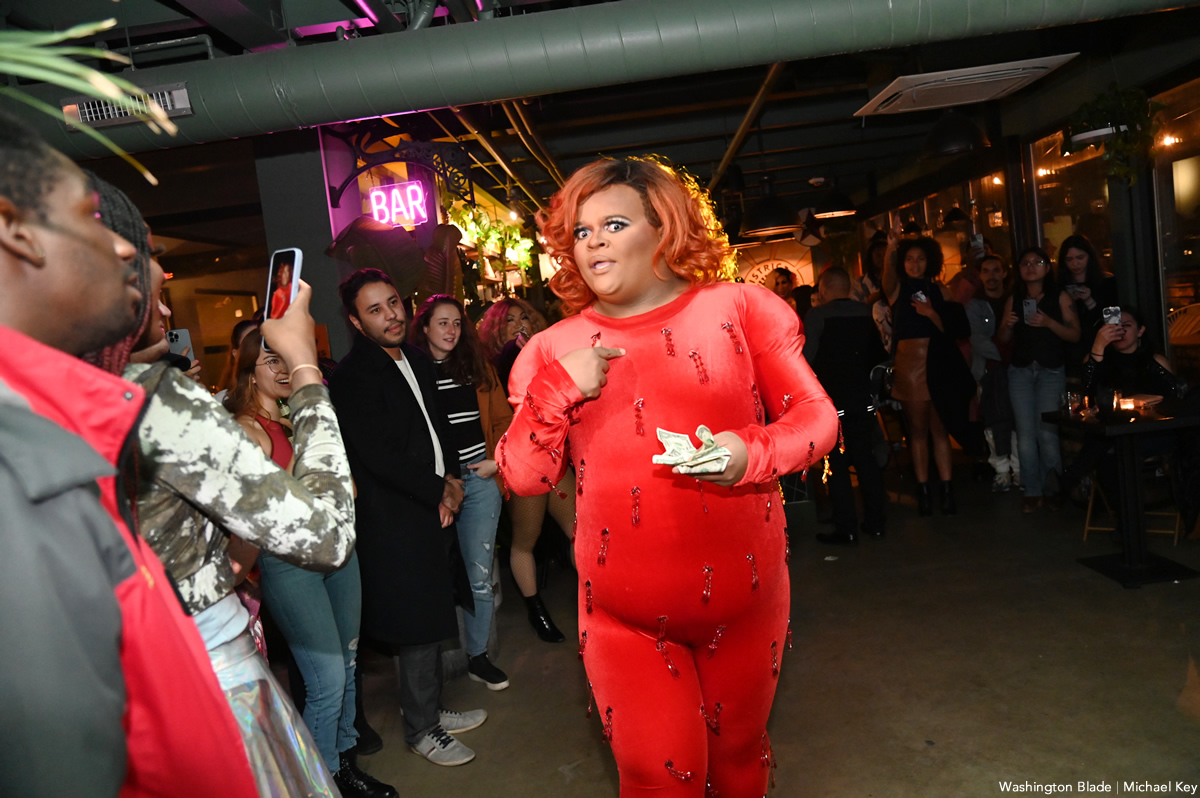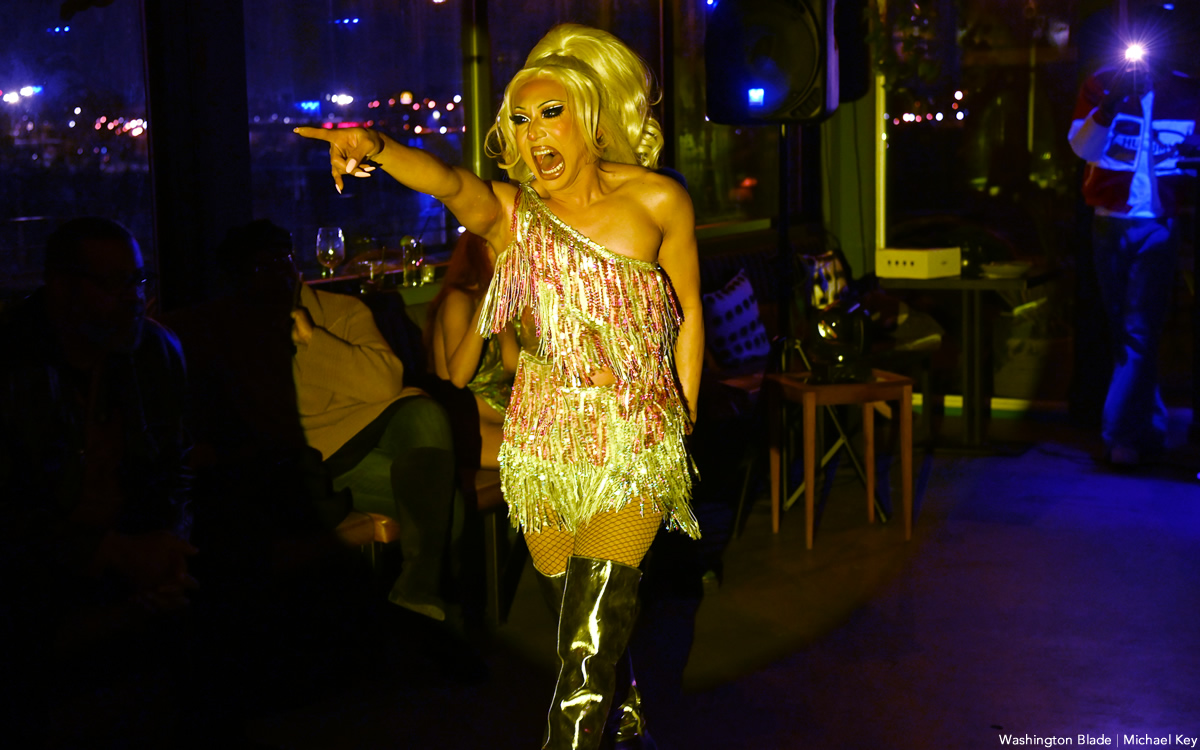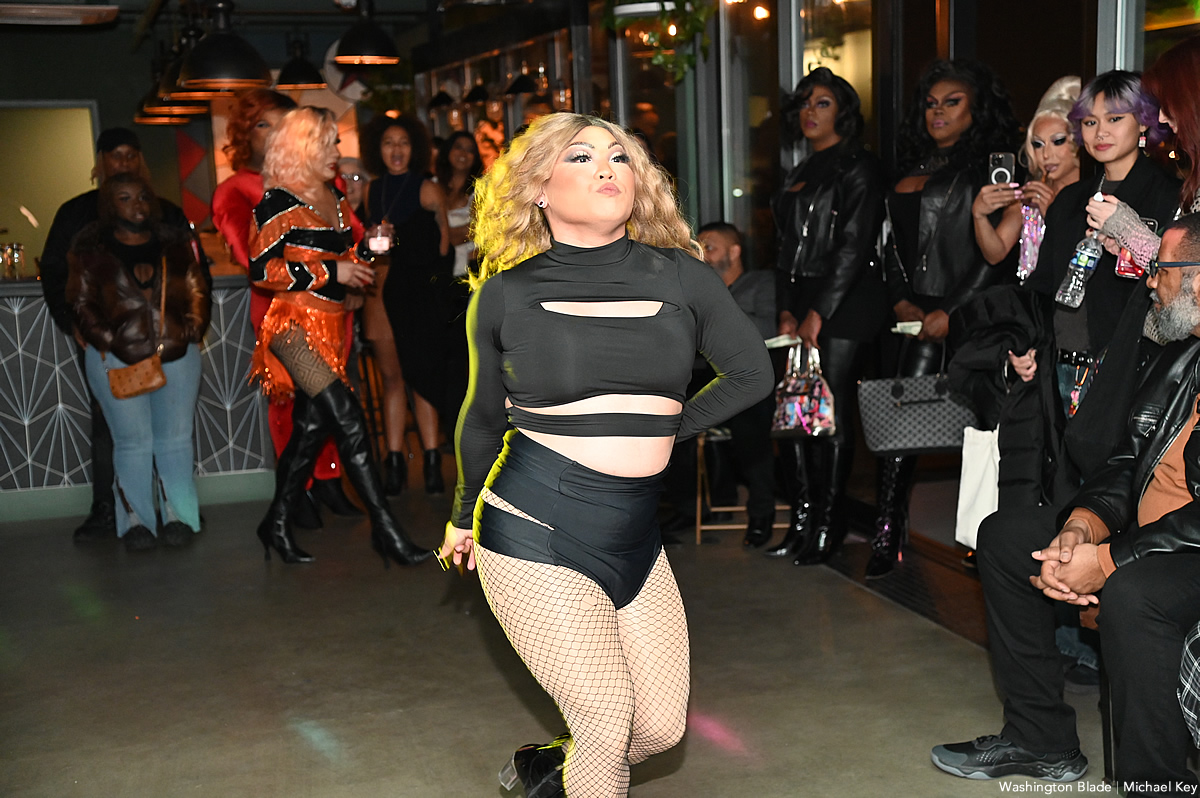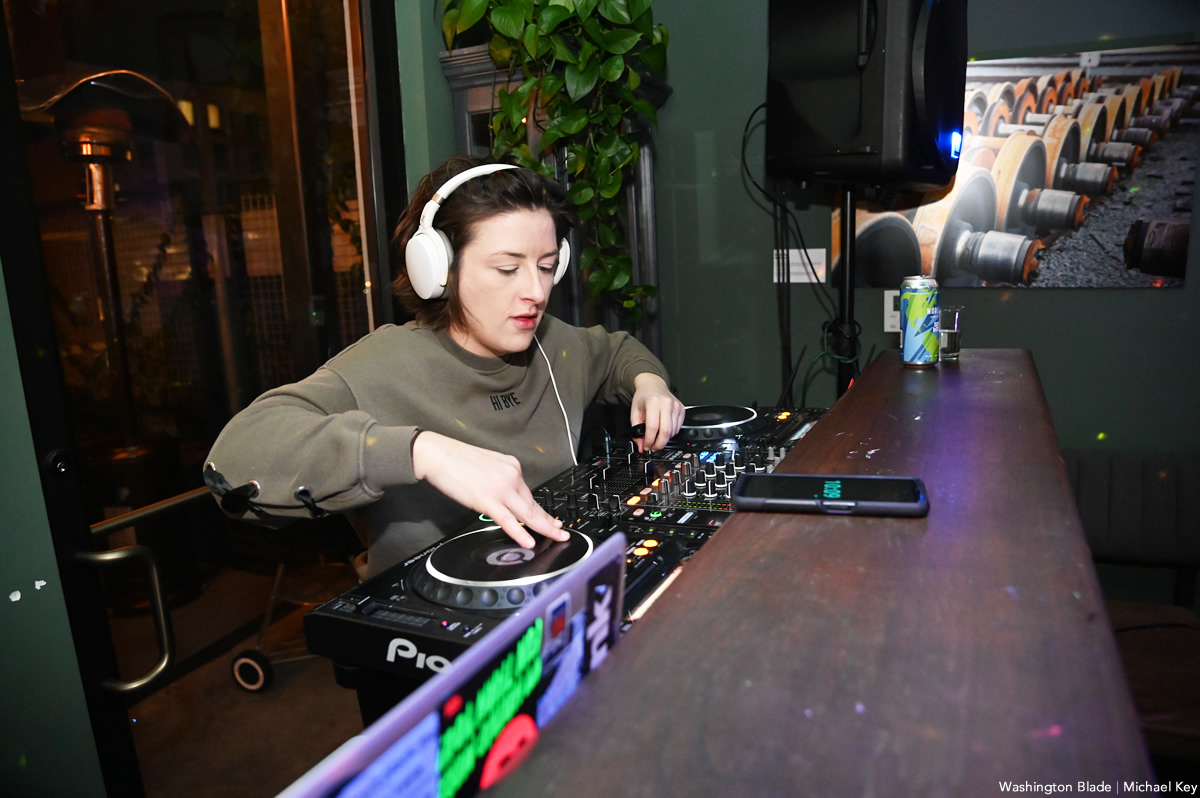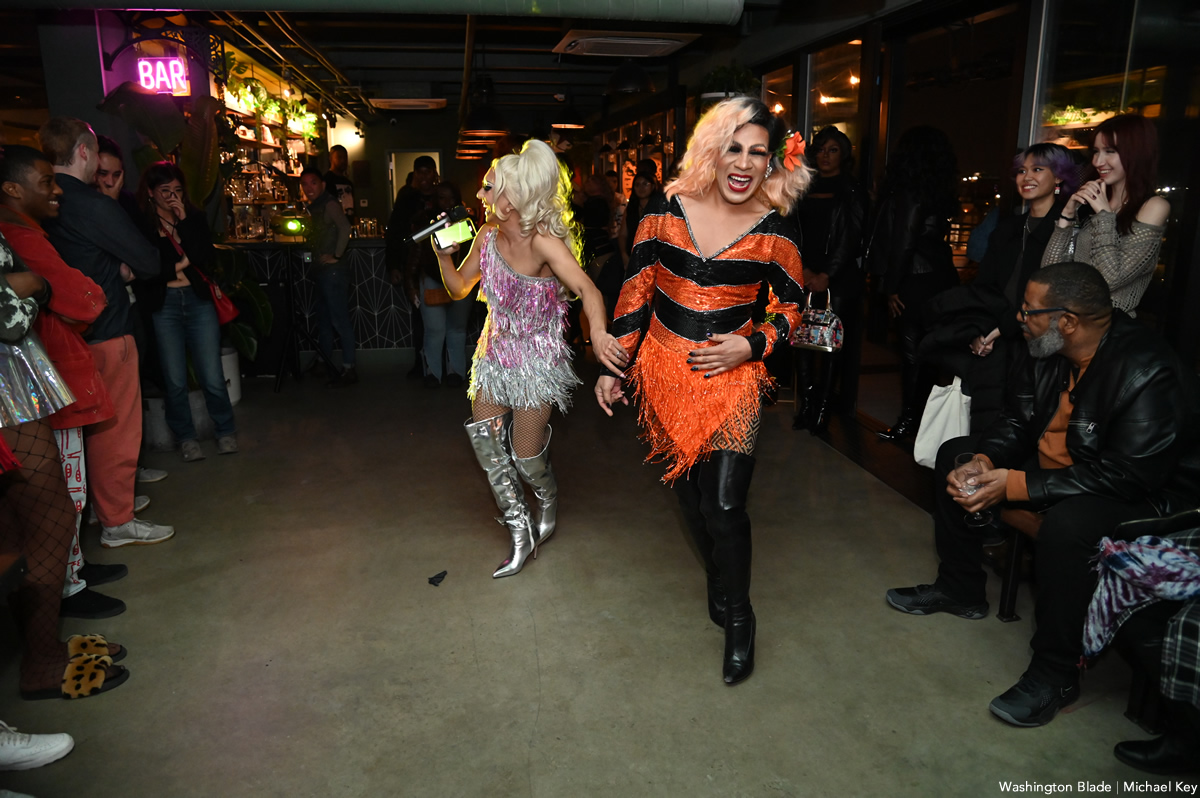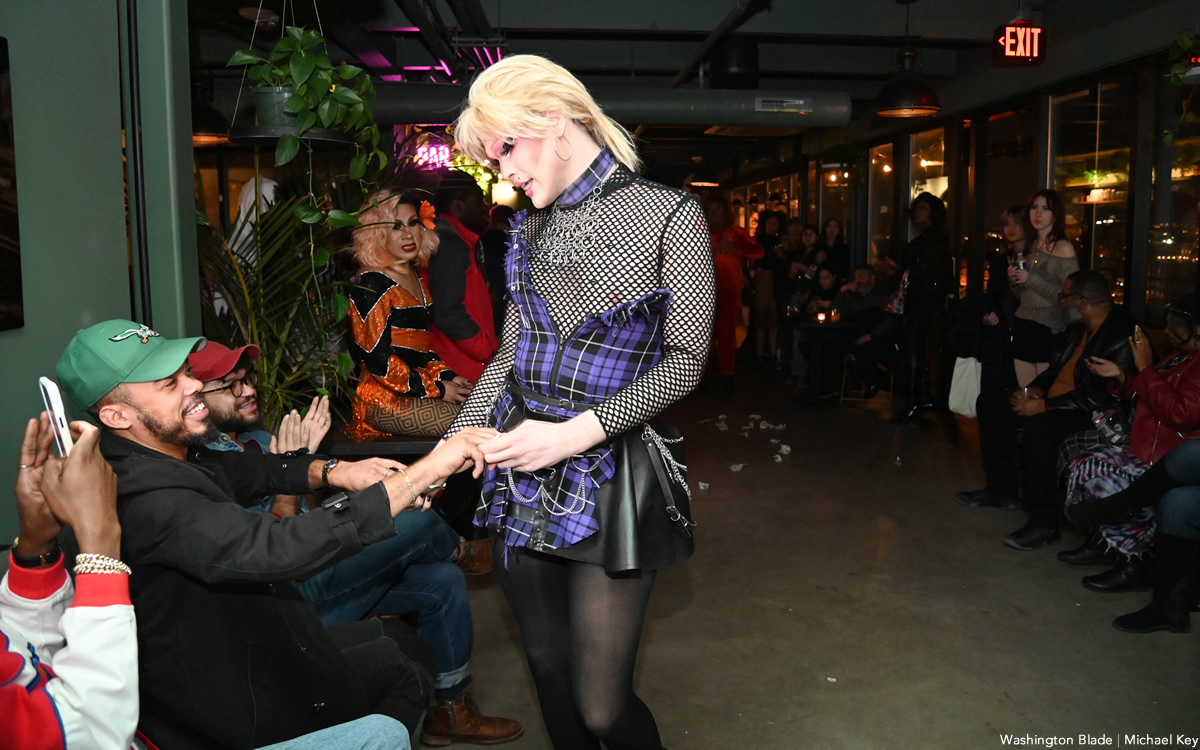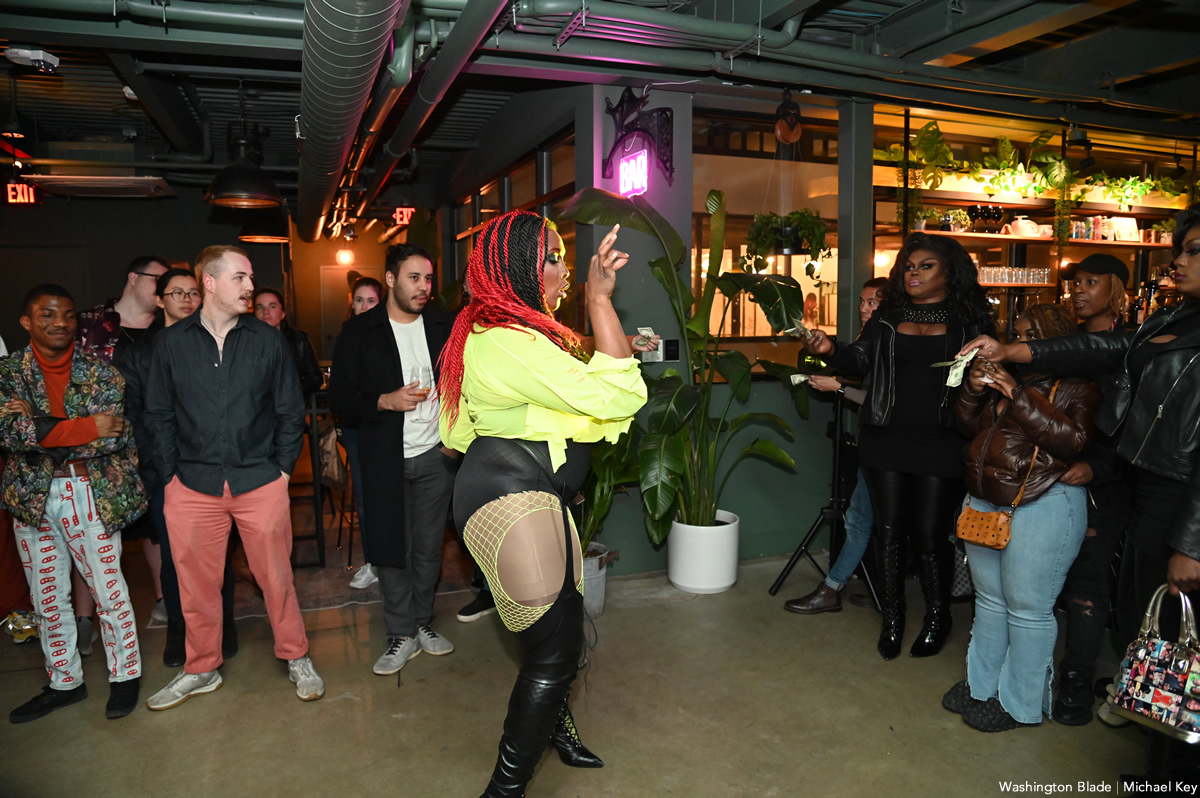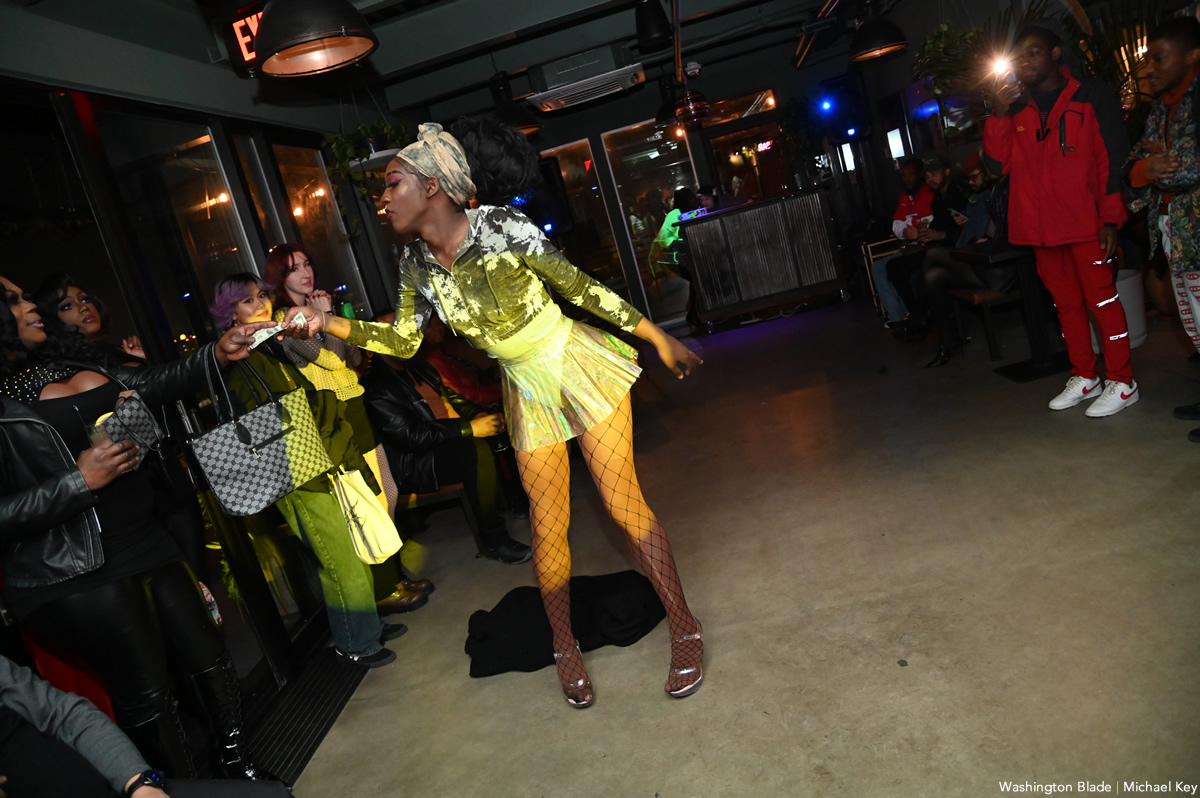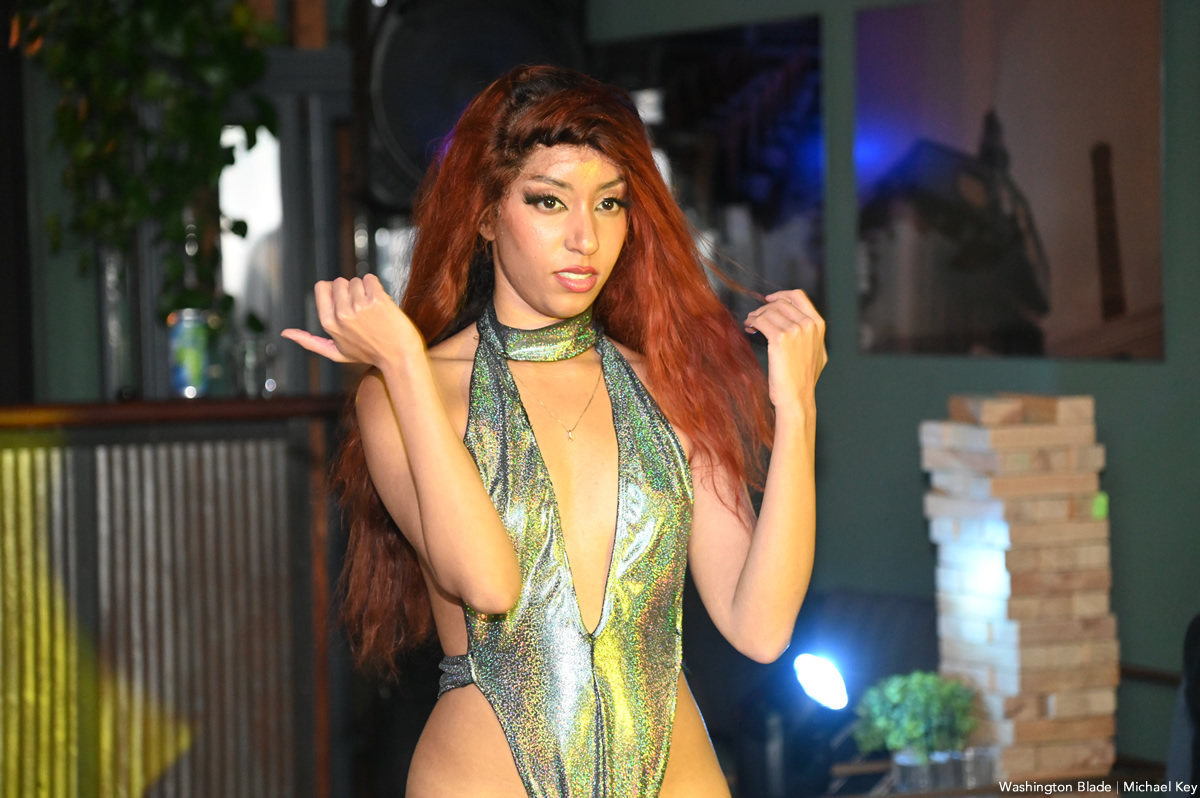 Catching @BombaEklaver's show. @MasVusi performing at Selina Rooftop. Covering for @WashBlade pic.twitter.com/8t8aqlbJVC

— Michael Patrick Key (@MichaelKeyWB) November 26, 2022
Memoir reveals gay writer's struggle with homelessness, rape
'Place Called Home' a powerful indictment of foster care system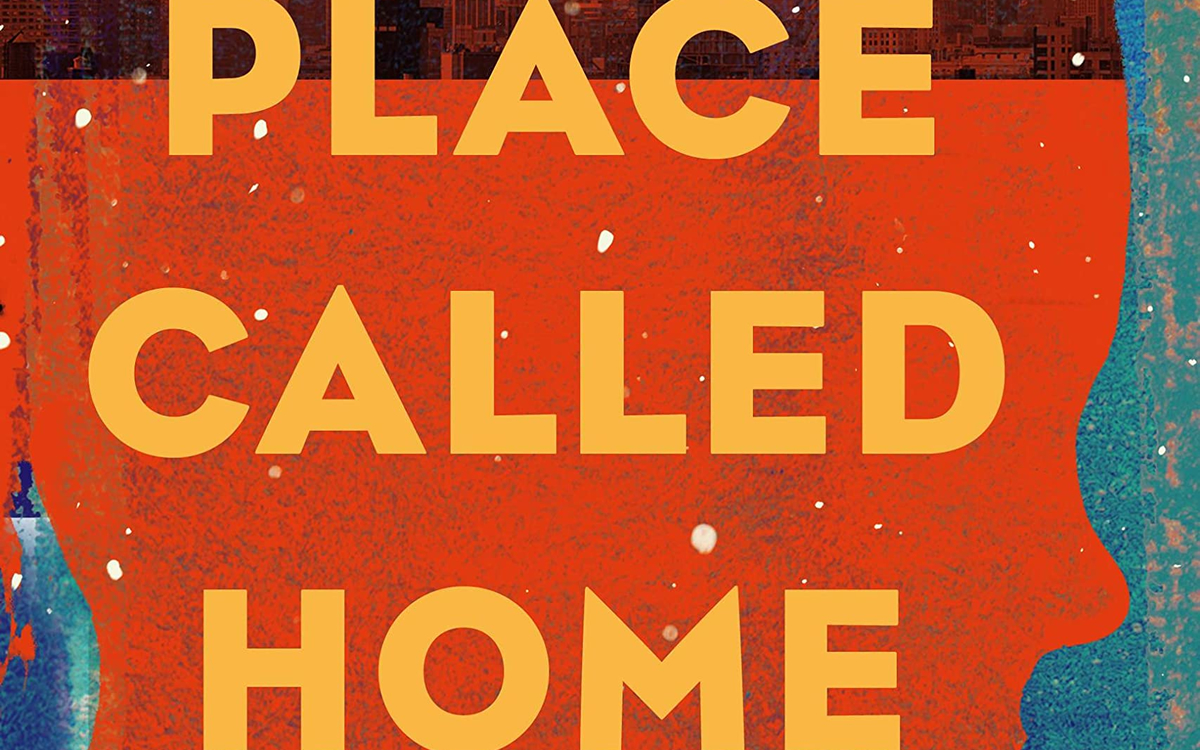 'A Place Called Home: A Memoir'
By David Ambroz
c. 2022, Legacy Lit/Hachette
$30/384 pages
For David Ambroz, 42, author of the stunning new memoir "A Place Called Home," one of his childhood recollections is of himself and his siblings walking with Mary, their mother, on a freezing Christmas morning in New York City.
Today, Ambroz, who is gay and a foster parent, is a poverty and child welfare expert and the head of Community Engagement (West) for Amazon.
But, on that morning, Ambroz remembers, when he was five, he and his seven-year-old sister Jessica and six-year-old brother Alex were freezing. Mary, their mother was severely mentally ill. They were homeless.
Ambroz draws you into his searing memoir with his first sentence. "I'm hungry," he writes in the simple, frightened, perceptive voice of a malnourished, shivering little boy.
As it got dark and colder, Ambroz recalls, he walked with his family, wearing "clownishly large" sneakers "plucked from the trash."
Five-year-old Ambroz remembers that the night before his family got lucky. They had dinner (mac and cheese) at a church "with a sermon on the side."
"We heard the story of the three kings bringing gifts to the baby Jesus," Ambroz writes.
But the next day they're still homeless and hungry. Talk about no room at the inn.
Young Ambroz doesn't know the word "death," but he (literally) worries that he and his family will die. Frozen, hungry and invisible to uncaring passersby.
Ambroz's mom, a nurse, is occasionally employed and able to house her family in dilapidated apartments. But she's soon ensnared by her mental illness, unable to work. Then, her family is homeless again.
Until, he was 12, Ambroz and his siblings were abused and neglected by their mother.
Ambroz doesn't know as a young boy that he's gay. But, he can tell he's different. Instead of playing street games with the other kids, Ambroz likes to play "doctor" with another boy in the neighborhood.
Mary tells him being gay is sinful and that you'll die from AIDS if you're queer.
His mother, having decided that he's Jewish, makes Ambroz undergo a badly botched circumcision. At one point, she beats him so badly that he falls down a flight of stairs.
At 12, Ambroz reports this abuse to the authorities and he's placed into the foster care system.
If you think this country's foster care system is a safe haven for our nation's 450,000 kids in foster care, Ambroz will swiftly cut through that misperception.
From ages 12 to 17, Ambroz is ricocheted through a series of abusive, homophobic foster placements.
One set of foster parents try to make him more "macho," rent him out to work for free for their friends and withhold food from him. At another placement, a counselor watches and does nothing as other kids beat him while hurling gay slurs.
Thankfully, Ambroz meets Holly and Steve who become fabulous foster parents. Ambroz has been abused and hungry for so long he finds it hard to understand that he can eat whatever he wants at their home.
Through grit, hard work and his intelligence, Ambroz earned a bachelor's degree from Vassar College, was an intern at the White House and graduated from the UCLA School of Law. Before obtaining his position at Amazon, he led Corporate Social Responsibility for Walt Disney Television.
But none of this came easily for him. Coming out was hard for many LGBTQ people in the 1990s. It was particularly difficult for Ambroz.
In college, Ambroz is deeply closeted. He's ashamed to reveal anything about his past (growing up homeless and in foster care) and his sexuality.
At one point, he's watching TV, along with other appalled students, as the news comes on about Matthew Shepard being murdered because he was gay. Ambroz can see that everyone is enraged and terrified by this hate crime. Yet, he's too ashamed to reveal anything of his sexuality.
Over Christmas vacation, Ambroz decides it's time to explore his sexuality.
Telling no one, Ambroz takes a train to Miami. There, he goes home with a man (who he meets on a bus) who rapes him.
"I run in no particular direction just away from this monster," he recalls. "When I get back to my hotel room, I'm bleeding…I order food delivered but can't eat any of it."
"A Place Called Home" has the power of Martin Luther King, Jr.'s "Letter from Birmingham Jail" and Rachel Carson's "Silent Spring."
Ambroz's writing becomes less powerful when he delves into the weeds of policy. But this is a minor quibble.
Ambroz is a superb storyteller. Unless you lack a heartbeat, you can't read "A Place Called Home" without wanting to do something to change our foster care system. 
The Blade may receive commissions from qualifying purchases made via this post.
New book explores impact of family secrets
Her father was hiding his sexual orientation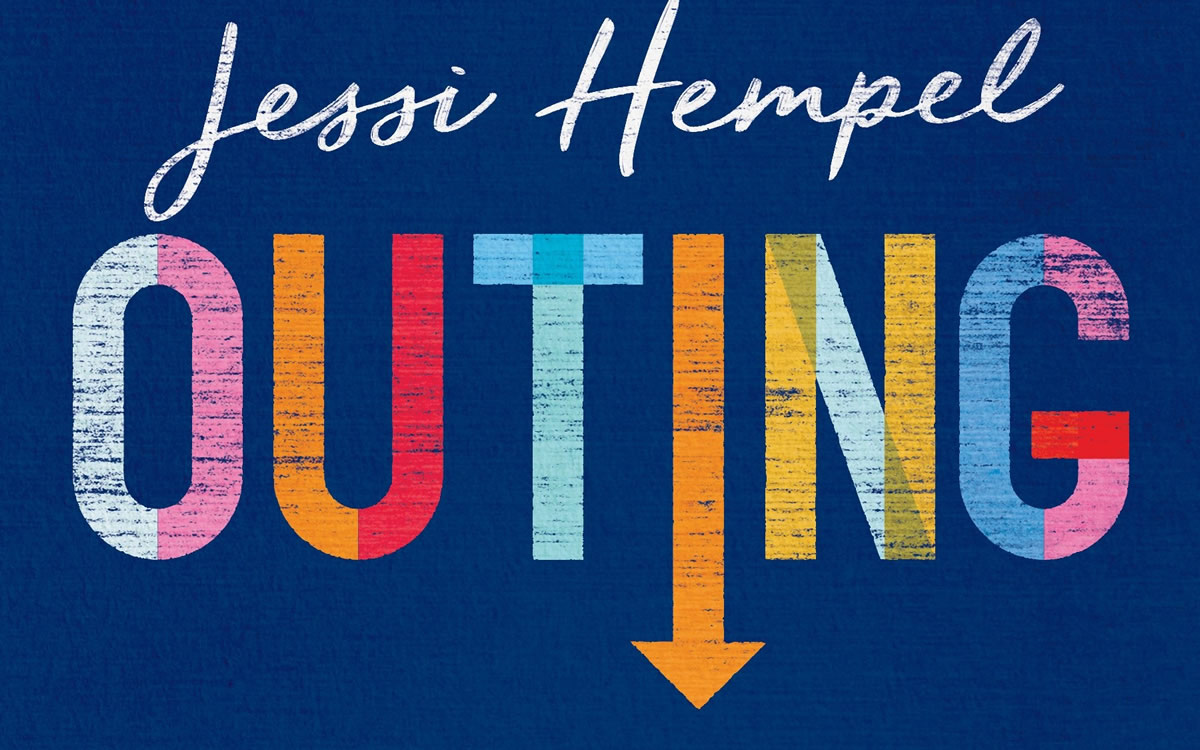 'The Family Outing: A Memoir'
By Jessi Hempel
c. 2022, HarperOne
$27.99/320 pages
Don't tell the children.
For most families in America in the last century, that was the maxim to live by: the kids are on a need-to-know basis and since they're kids, they don't need to know. And so what did you miss? Did you know about familial philanthropy, rebellion, embarrassment, poverty? As in the new memoir, "The Family Outing" by Jessi Hempel, did secrets between parent and child run both ways?
"What happened to me?"
That's the big question Jessi Hampel had after many therapy sessions to rid herself of a recurring nightmare. She had plenty of good memories. Her recollection of growing up in a secure family with two siblings was sharp, wasn't it?
She thought so – until she started what she called "The Project."
With permission from her parents and siblings, Hempel set up Skype and Zoom sessions and did one-on-one interviews with her family, to try to understand why her parents divorced, why her brother kept mostly to himself, how the family dynamics went awry, why her sister kept her distance, and how secrets messed everything up.
Hempel's father had an inkling as a young man that he was gay, but his own father counseled him to hide it. When he met the woman who would eventually be his wife, he was delighted to become a husband and father, as long as he could sustain it.
Years before, Hempel's mother was your typical 1960s teenager with a job at a local store, a crush on a slightly older co-worker and, coincidentally, a serial killer loose near her Michigan neighborhood. Just after the killer was caught, she realized that the co-worker she'd innocently flirted with might've been the killer's accomplice.
For nearly the rest of her life, she watched her back.
One secret, one we-don't-discuss-it, and a young-adult Hempel was holding something close herself. What else didn't she know? Why did she and her siblings feel the need for distance? She was trying to figure things out when the family imploded.
Ever had a dream that won't stop visiting every night? That's where author Jessi Hempel starts this memoir, and it's the perfect launching point for "The Family Outing."
Just prepare yourself. The next step has Hempel telling her mother's tale for which, at the risk of being a spoiler, you'll want to leave the lights on. This account will leave readers good and well hooked, and ready for the rest of what turns out to be quite a detective story.
And yet, it's a ways away from the Sherlockian. Readers know what's ahead, we know the score before we get there, but the entwining of five separate lives in a fact-finding mission makes this book feel as though it has a surprise at every turn.
Sometimes, it's a good surprise. Sometimes, it's a bad one.
A happily minimized amount of profanity and a total lack of overtness make "The Family Outing" a book you can share with almost anyone, adult, or ally. Read it, and you'll be wanting to tell everyone.
The Blade may receive commissions from qualifying purchases made via this post.