VIDEO: Utah deal promoted as national model for LGBTQ rights, religious liberty
Data finds state has 2nd highest support for LGBTQ rights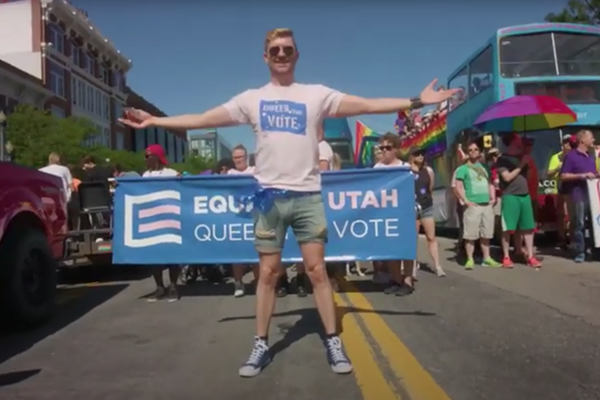 A new video from the premier LGBTQ group in Utah, challenging the idea LGBTQ rights must be at odds with religious liberty, promotes an agreement reached in the state as a potential model to achieve a long sought-after update to civil rights law at the federal level.
The video, published Friday by Equality Utah, focuses on a 2015 agreement in Utah between the supporters of LGBTQ rights and the Mormon Church to enact a compromise acceptable to both sides. The agreement by those two sides led to an LGBTQ civil rights law in the state, which has Republican control of the state legislature and the governor's mansion.
Troy Williams, executive director of Equality Utah, says in the video dialogue is key to achieving meaningful success, whether its among the people of Utah, a state legislature or lawmakers in Congress.
"When you are working with LGBT rights in a state like Utah, and you want to advance legal equality, you can't do it without working with Republicans, with conservative, with people of faith," Williams says.
Williams, speaking with the Washington Blade over a Zoom call, said the main audience for the video is people on "the center right and the center left" willing to listen to other side when it comes to LGBTQ rights and religious liberty.
"People that have the courage to reach out to each other, and sit down across from each other and say, 'Hey look, let's hammer this out," Williams said. "That's who my audience is."
Not only did Utah enact non-discrimination protections for LGBTQ people, but the state under a Republican governor administratively banned widely discredited conversion therapy for youth. When lawmakers proposed legislation that would ban transgender youth from competing in school sports, the proposal was scuttled when Gov. Spencer Cox (whom Williams called a "super Mormon") said he'd veto it after it came to his desk.
Marina Gomberg, a former board for Equality Utah, is another voice in the video seeking dispel the narrative religious liberty and LGBTQ rights are in conflict.
"in order to protect LGBTQ people, we don have to deny religious liberty, and in order to provide protections for religious liberties, we don't have to deny LGBTQ people," Gomberg says. "The idea that we do is a fallacy that Utah has dismantled."
In July, new polling demonstrated the surprisingly the Utah, despite being a conservative state, has the second highest percentage of state population in support for non-discrimination protections for LGBTQ people. The data Public Religion Research Institute from 77 percent of Utah residents support LGBTQ people, which is just behind New Hampshire at 81 percent.
Tyler Deaton, senior adviser for the pro-LGBTQ American Unity Fund, said the Utah agreement demonstrates the possibility of reaching an agreement at the federal level once "second order" issues are put into perspective.
"The first order question has to be how are we winning the culture," Deaton said. "Do people even want to pass the bill? And if they do, you then figure out the details."
The American Unity Fund has helped promote as a path forward for LGBTQ non-discrimination at the federal level the Fairness for For All Act, legislation seeking to reach a middle ground on LGBTQ rights and religious freedom. Polling earlier this year found 57 percent of the American public back a bipartisan solution in Congress to advance LGBTQ civil rights.
Supporters of the Equality Act, the more established vehicle for LGBTQ rights before Congress, say the Fairness for For All Act would give too many carve-out for LGBTQ rights in the name of religious freedom. The Equality Act, however, is all but dead in Congress and has shown no movement in the U.S. Senate.
Skeptics of the Utah law would point out the law doesn't address public accommodations, one of the more challenging aspects in the fight for LGBTQ rights and one or remaining gaps in civil rights protections for LGBTQ people in the aftermath of the U.S. Supreme Court's decision last year in Bostock v. Clayton County. As a result, it's perfectly legal in Utah for a business owner to discriminate against LGBTQ coming as patrons.
Williams, however, shrugged off the idea the lack of public accommodations protections in Utah make the agreement in the state makes it any less of a model, making the case the spirit behind the deal is what matters.
"I think copying and pasting Utah's law doesn't work for lots of reasons," Wililams said. "What's most important is a model of collaboration because when you are sitting around the table with each other — Democrats and Republicans, LGBTQ people and people of faith — that's when the transformation happens. That is when the mutual respect is really forged."
Survey shows 72% of Utah residents back same-sex marriage
Troy Williams, executive director of Equality Utah said he's not surprised to see that a majority of Utahns now support marriage equality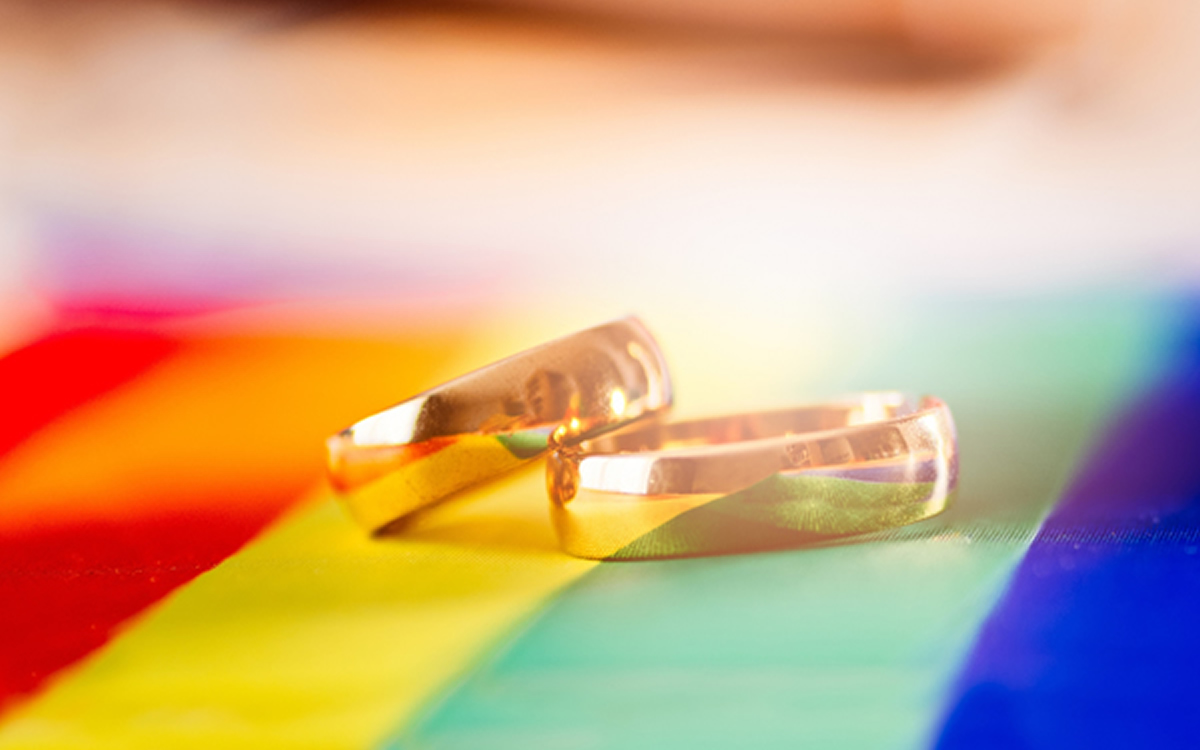 The results of a poll run by the Hinckley Institute of Politics and the Desert News found 72% of Utah's residents agree that marriages between same-sex couples should be recognized by law as valid, with the same rights as cis-gender marriages.
"For a state that less than 20 years ago passed laws and a constitutional amendment prohibiting same-sex marriage, there has been a seismic shift in opinion," said Jason Perry, director of the Hinckley Institute of Politics at the University of Utah.
The Deseret News/Hinckley Institute of Politics survey also found that 23% of those surveyed disagreed, while 5% expressed that they don't know.
The poll shows Utahns are aligned with the nation as a whole on the issue. A Gallup poll in May found 71% of Americans say they support legal same-sex marriage, a new high.
Troy Williams, executive director of Equality Utah, told the Desert News that he's not surprised to see that a majority of Utahns now support marriage equality.
"Utah is a pro-family state, and we recognize that families come in all shapes and sizes. When we see loving, committed couples joining in matrimony, our natural impulse is to support and encourage that love. This gives me great hope for the future," he said.
A new poll shows nearly three-fourths of Utahns support legal same-sex marriage. | By @dennisromboy #utpolhttps://t.co/DBJHHNgmnJ

— Deseret News (@Deseret) September 30, 2022
Utah judge rules against state ban on transgender girls in sports
Order gives authority to legislature-created commission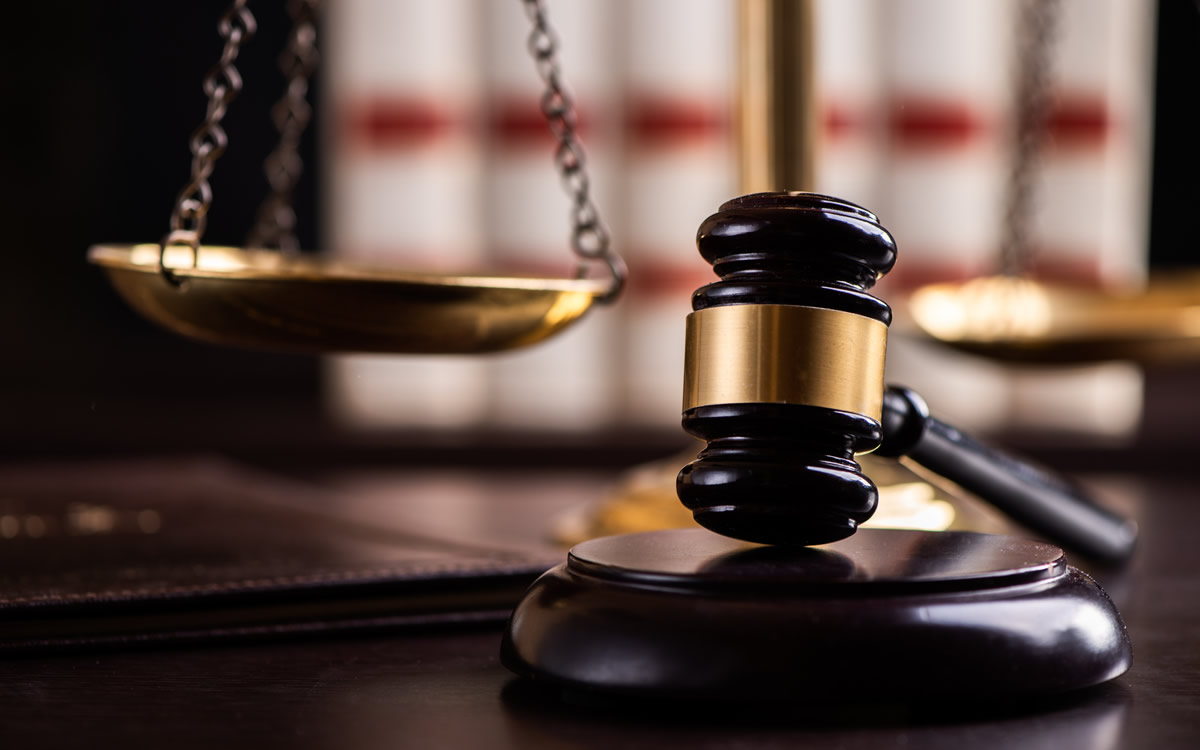 A state court has ruled against a recently passed Utah law prohibiting on transgender girls participating in sports consistent with the gender identity, issuing an order barring school officials from enforcing the ban while giving authority to a legislature-created commission.
Third Circuit Judge R. Keith Kelly issued the preliminary injunction on Friday in a case filed by the National Center for Lesbian Rights on behalf of three transgender girls undergoing treatment for gender transition and seeking to participate in girls' sports.
Kelly's ruling doesn't outright allow the girls' to participate in sports and stop the state from barring other transgender girls from playing in sports, but gives authority to whether or not they can take part to legislature-created commission provided for under the Utah law in the event of a court ruling against it.
"The court is not persuaded that giving plaintiffs and other transgender girls a chance to participate in school sports on an equal footing with other girls poses any threat to the public interest," Kelly writes. "That is particularly clear given that enjoining the ban will not mean that plaintiffs must be permitted to compete on girls' teams, but only that they may seek permission from a commission to do so."
The ban on transgender girls participating in school sports is one of several such prohibitions enacted by states as part of the latest wave of legislation decried as anti-LGBTQ. In the case of Utah, the state legislature enacted the sports ban by overriding the veto of Gov. Spencer Cox.
The Utah High School Activities Association, which made headlines in recent days amid news reports in conducted a secret investigation on whether or not girl athlete is transgender, is one of the defendants in the case. According to the Salt Lake Tribune, the association conducted the investigation is secret without notifying either the student or her parents, then determined she wasn't transgender after examine her records though kindergarten.
Utah Governor vetoes transgender sports ban, legislative leaders plan override vote
"If you have not spent time with transgender youth, then I would encourage you to pause on this issue," Cox said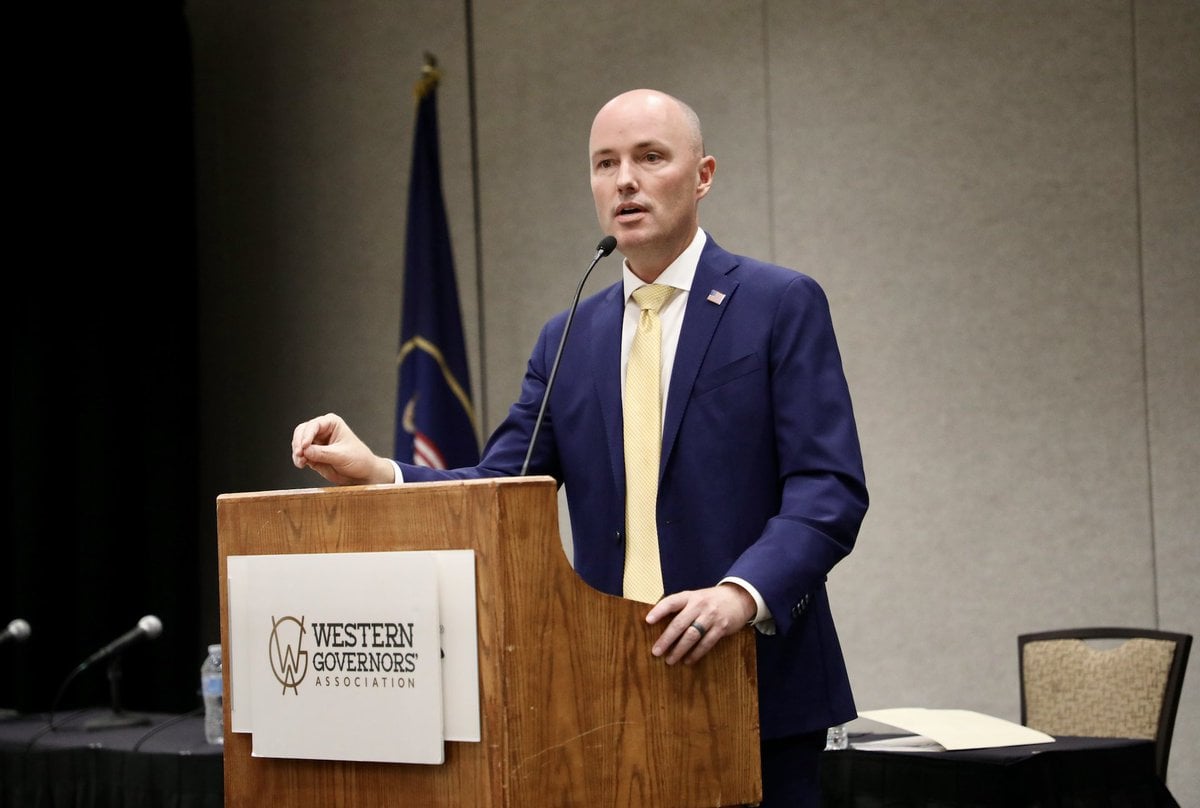 Utah's Republican Governor Spencer Cox vetoed  House Bill 11 — anti-transgender legislation that would ban Trans youth from playing on sports teams that correspond with their gender identity.
The legislation prohibits "a student of the male sex from competing against another school on a team designated for female students" and defines "sex" as "biological, physical condition of being male or female, determined by an individual's genetics and anatomy at birth."
The bill sponsored by Republican Rep. Kera Birkeland specifies that a Trans athlete would upload their birth certificate and select the sport they want to play. "If the gender on their birth certificate does not match the sport they want to play, a commission with a doctor, sports physiologist, university level athletic trainer, coach and other experts would decide whether they can play on that team."
The Salt Lake Tribune reported; In a letter addressed to Senate President Stuart Adams and House Speaker Brad Wilson, Cox defended his decision to veto the proposed legislation.
"I know both of you are committed to these same ideals and that we have worked very hard together to resolve the many issues surrounding transgender student participation in sports. Unfortunately, HB11 has several fundamental flaws and should be reconsidered," Cox wrote.
Utah legislative leaders on Tuesday announced their plan to meet this Friday for an override session minutes after Cox vetoed the bill, The Salt Lake Tribune noted.
NOW: Utah lawmakers to meet Friday to discuss overriding Gov. Cox's veto on bill to ban transgender girls in female school sports #utleg #utpolhttps://t.co/KAXHt0INKV

— Kim Bojórquez (@kimbojorque) March 22, 2022
Cox was the second Republican Governor in twenty-four hours to veto anti-trans youth sports legislative measures.
Indiana Republican Governor Eric Holcomb vetoed HB 1041 Thursday, similar legislation that had he signed it into law would have banned transgender girls from competing on girls' K-12 sports teams.
Cox had made headlines in March after his statement on House Bill 302, a bill that targeted the state's Trans youth from participating in high school and collegiate sports.
"If you have not spent time with transgender youth, then I would encourage you to pause on this issue," Cox said. "We have so many people who are in a very difficult spot right now. And we have very few if any transgender girls participating in sports."
"These kids are, they are just trying to stay alive. You know, there is a reason none of them are playing sports," says the Governor. "And so, I just think there is a better way, and I hope that there will be enough grace in our state to find a better solution."