Baltimore's newest LGBTQ bar opens in Mount Vernon
Central has no connection to previous spot Grand Central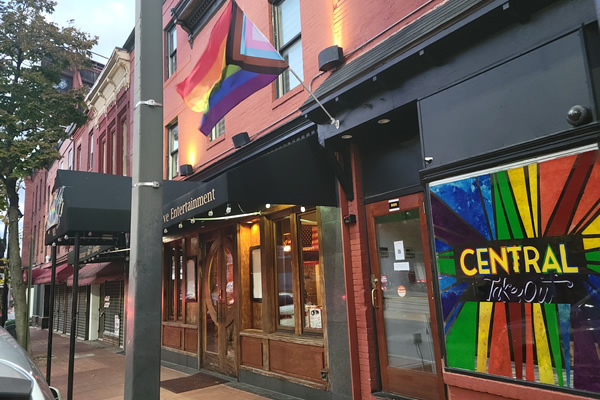 Baltimore's newest LGBTQ-friendly bar and nightclub has opened for business.
Central Bar Mount Vernon had a "soft opening" on Friday at 885-889 N. Howard St., part of the city's Mount Vernon neighborhood. The bar and club is open from 4 p.m. to 2 a.m. daily. Co-owners Marc Hayes and Ivan Yordanov are planning a grand opening for the day after Thanksgiving, Nov. 26, with DJ Trakklaya.
Central is several blocks from the corner where another gay club, Grand Central on Charles Street, was closed in 2020 by developers who bought the property and shut the bar so they could construct an eight-story office building in its place.
The Central on Howard Street has no connection to the development team that bought Grand Central, but Hayes is the former general manager of Grand Central.
Knowing that the developers didn't intend to keep Grand Central open, he explored several locations where he could open a new LGBTQ-friendly club and chose the Howard Street property. The city's liquor board granted a license in June.  
The new Central is actually three buildings that are connected on the inside. Over the years, the buildings have housed a series of clubs and lounges, most recently Bentley's jazz club.
The new club has a long main bar on the first floor that's reminiscent of the one torn out of Grand Central; a dining area, a full-service kitchen, second-floor lounge and dance areas and a second bar. The southernmost building is set up as a carryout. With 6,200 square feet in all, it's one of the largest gay clubs in Maryland. The owners say it's an LGBTQIA+ establishment that welcomes everyone.
Hayes said he and Yordanov have spent the time since June getting the building ready to pass inspections, stocking up on inventory, hiring a staff and otherwise preparing to open. He said he put a three-sentence notice on Facebook at 6 p.m. last Friday that Central would open at 8 p.m., and it filled up right away. Former Grand Central owners Don Davis and Troy Ross Caperton sent flowers. Central had another crowd on Saturday.
Hayes said he's glad to be open finally and see a lot of familiar faces. He and Yordanov are planning to have Sunday brunch, drag shows and other live entertainment.
"We're going to close for Thanksgiving to give everybody a chance to rest up and then get it on after that," Hayes said. "We look forward to seeing everyone."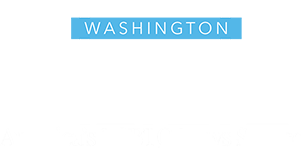 Baltimore group to open D.C. facility to offer services discontinued by Casa Ruby
Trans advocate Iya Dammons spearheading D.C. Safe Haven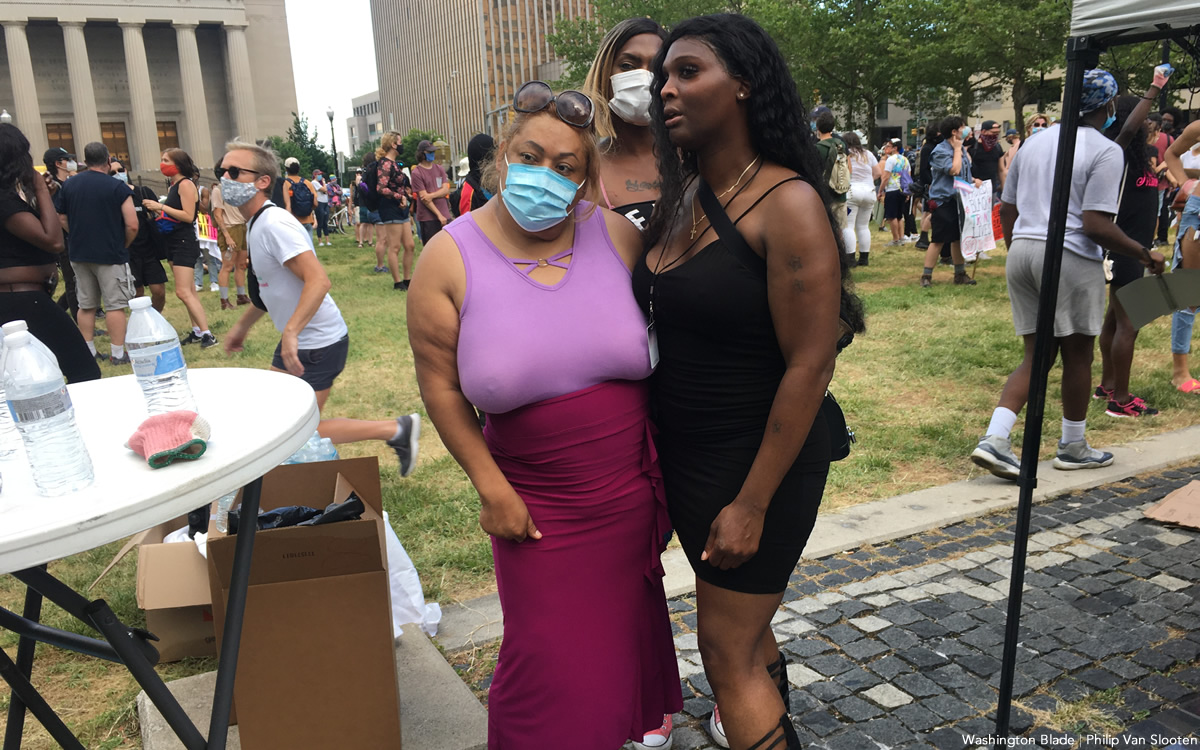 Transgender rights advocate Iya Dammons, the founder and executive director of Baltimore Safe Haven, an organization that provides emergency housing and other services for the LGBTQ community with a special outreach to the transgender community, says she plans to open a similar group in D.C. later this year to provide services that D.C.'s Casa Ruby provided before its shut down last week.
Dammons, who is originally from D.C. and has longstanding ties to D.C., said she was not prepared to comment on the issues surrounding the closing of Casa Ruby other than to say she knew Casa Ruby founder and CEO Ruby Corado and Corado's years of work carrying out Casa Ruby's mission.
Among other things, Casa Ruby operated as an LGBTQ community services center that provided transitional housing services for homeless LGBTQ youth and adults and support for LGBTQ immigrants. Corado, who resigned from her position as executive director last year but retained full control of the organization's finances, was said to be in El Salvador and couldn't be reached last week when Casa Ruby employees disclosed the organization was forced to close its operations due to a financial crisis.
"The work that she did was truly committed to the vision that we also have in our mission in Baltimore," Dammons told the Washington Blade. "So, I wanted to be able to build the infrastructures out to continue that work," she said. "We're going to create a low barrier shelter for 18- to 25-year-olds. We're going to start a drop-in center and a mobile outreach unit," Dammons said.
She added that her plans also call for "providing services and new employment for those who lost their jobs with regard to what happened with Casa Ruby."
Dammons said she has spoken with officials at the Wanda Alston Foundation and SMYAL, two other D.C. organizations that provide emergency housing services for LGBTQ youth in D.C., for the purpose of collaborating with them on the services that the new D.C. Safe Haven plans to provide.
Start-up funds for the opening of D.C. Safe Haven's operations will be provided by the Okra Project, a national transgender advocacy organization, according to its executive director, Dominique Morgan.
Morgan told the Blade in a joint phone interview with Dammons on July 25 that she and her Okra Project team were impressed by Dammons's plans for the D.C. Safe Haven. Morgan said the Okra Project, among other things, supports the work of transgender leaders like Dammons throughout the country.
"I just want to recognize that Iya is a product of D.C. and it's extremely powerful when those from these communities are making and activating a solution like this," Morgan said. "So, on top of all the work that she's done, I think it is a beautiful moment for the hometown girl to come back to her community," she told the Blade.
Dammons said she is aiming to have D.C. Safe Haven's programs up and running by late fall or early winter of this year to ensure, among other things, that LGBTQ people facing homelessness will have a place to go in the cold weather.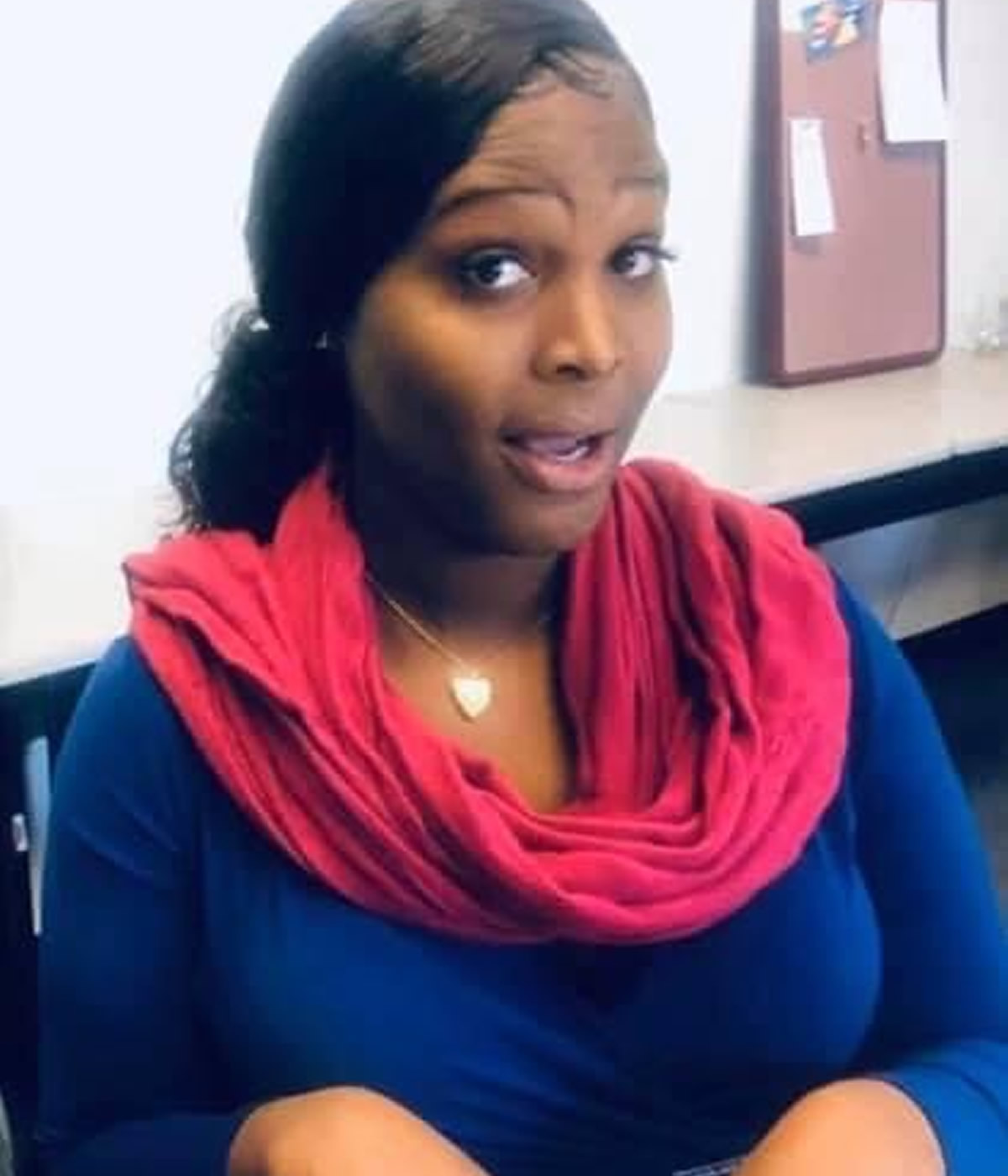 Baltimore neighborhood recovers after possible hate-crime fire
Police have no suspects in June incidents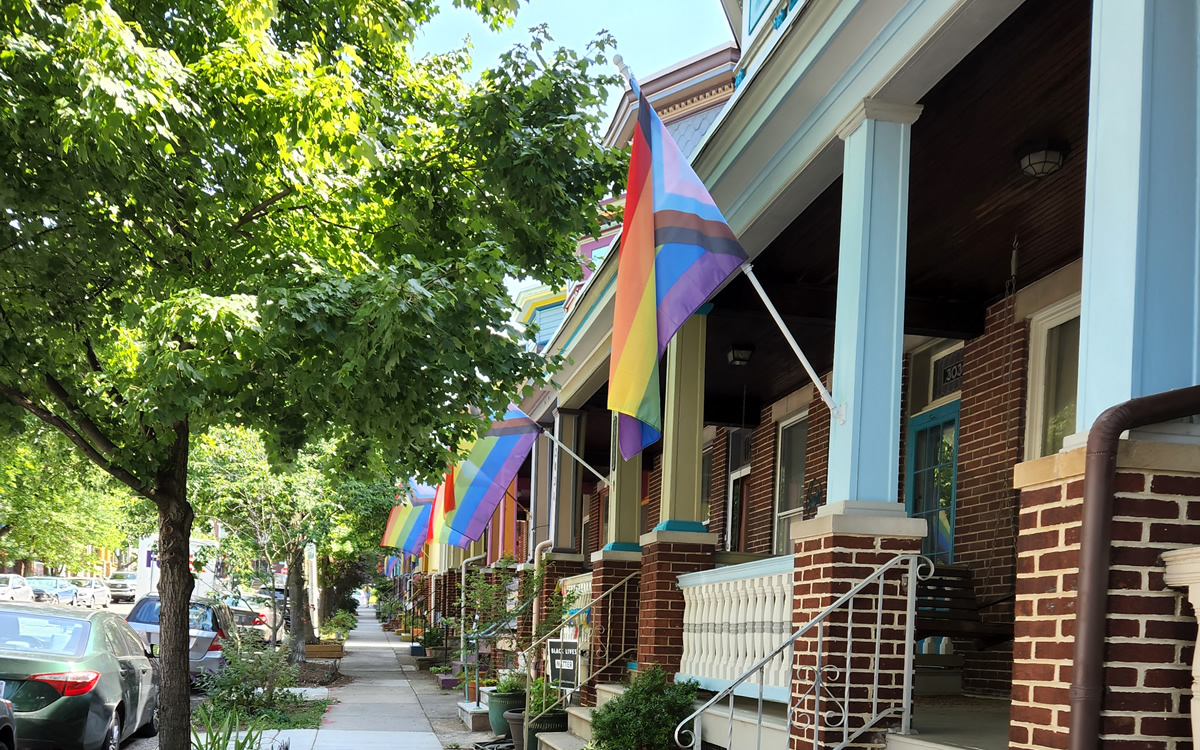 One month after a fire damaged multiple homes and hospitalized three people in North Baltimore's Abell neighborhood, the investigation into the blaze remains ongoing.
The city of Baltimore and the Baltimore City Police Department are working with the FBI and the Federal Bureau of Alcohol, Tobacco, and Firearms to investigate the fires. At this time, no person of interest has been named, and the fires, while determined to be intentionally set, have not yet been ruled a hate crime.
"In terms of the investigation, there were four fires that morning in the same area: a dumpster fire, a car fire, this fire, and one down the street. The house fire and the one down the street from it had Pride flags involved," Council member Odette Ramos, who represents the Abell neighborhood, told the Blade. "What we do know is that they were all intentionally set. What we don't know is if they are all related, and we don't know yet if this is a hate crime. We really have the best of the best working on this … they are working diligently."
As of last week, all three victims were out of the hospital and doing well, and according to Ramos, all the homeowners whose houses were damaged in the blaze have begun rebuilding.
"I'm grateful that they are digging in and ready to get back to the neighborhood," she said. "The community came together to support the homeowners and raised about $15,000 at a recent fundraiser that I think the whole city attended … It was really nice to see."
The Baltimore Peabody Heights Brewery hosted the fundraiser on June 23, with the goal of raising $5,000, and according to the Abell community Instagram, the fundraiser ended up raising $18,000 to go toward the homeowners' rebuilding efforts.
Ramos said that investigators are also looking into potential links between the June 15 fire and other fires intentionally set in the same area a week or two prior. Although the clearance rate for arson is low — around 30% — Ramos said that the neighborhood has been proactive about sending in tips and that residents remain hopeful.
In response to the fires, many Abell residents are showing solidarity by displaying Pride flags, and part of the sidewalk was painted in rainbow colors.
"We don't know that it was a hate crime, but for many members of our community, it really felt like it. And so, we have been really proud of our community — everybody has a Pride flag and everybody is making sure folks feel safe and welcomed," Ramos said. "This neighborhood was one of the first neighborhoods to be welcoming to the LGBTQ community in Baltimore City, and we want to keep it that way."