In plea deal, D.C. trans woman's killers could be free in 3 years
Two in 2016 killing of Dee Dee Dodds guilty of voluntary manslaughter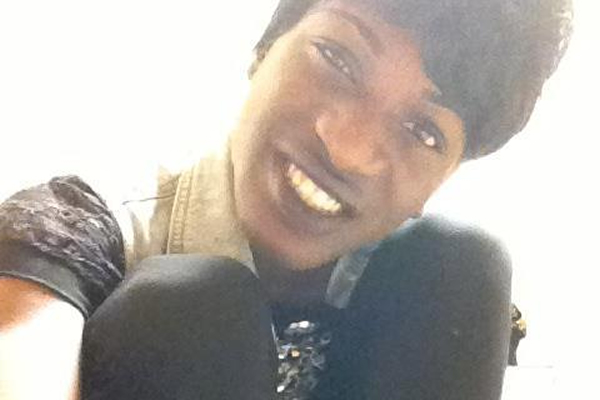 A D.C. LGBTQ anti-violence group will be submitting a community impact statement for a D.C. Superior Court judge scheduled to sentence two men on Dec. 10 for the July 4, 2016, shooting death of transgender woman Deeniquia "Dee Dee" Dodds in a case D.C. police listed as a hate crime.
Stephania Mahdi, chair of the D.C. Center for the LGBT Community's Anti-Violence Project, told the Washington Blade the project has been in contact with the Office of the U.S. Attorney for D.C., which is prosecuting the case against the two defendants set to be sentenced this week, to arrange for the submission of a statement on the impact the murder of Dodds has had on the community.
The impact statement would also apply to the sentencing of two other men charged in the Dodds murder case who are scheduled to be sentenced on Dec. 20.
The Dec. 10 sentencing for Jolonta Little, 30, and Monte T. Johnson, 25, was set to take place a little over two months after Little and Johnson pleaded guilty on Sept. 30 to a single count of voluntary manslaughter as part of a plea bargain deal offered by prosecutors.
In exchange for the guilty plea for voluntary manslaughter, prosecutors with the U.S. Attorney's Office agreed to drop the charge of first-degree murder while armed originally brought against the two men. The plea agreement also called for dropping additional charges against them in connection with the Dodds murder, including robbery while armed, possession of a firearm during a crime of violence, and unlawful possession of a firearm.
In addition, the plea agreement includes a promise by prosecutors to ask D.C. Superior Court Judge Milton C. Lee, who is presiding over the case, to issue a sentence of eight years in prison for both men. Under the D.C. criminal code, a conviction on a voluntary manslaughter charge carries a maximum sentence of 30 years in prison.
Johnson has been held without bond for five years and three months since his arrest in the Dodds case in September 2016. Little has been held without bond since his arrest for the Dodds murder in February 2017. Courthouse observers say that judges almost always give defendants credit for time served prior to their sentencing, a development that would likely result in the two men being released in about three years.
The plea deal for the two men came two and a half years after a D.C. Superior Court jury became deadlocked and could not reach a verdict on the first-degree murder charges against Johnson and Little following a month-long trial, prompting Judge Lee to declare a mistrial on March 6, 2019.
The two other men charged in Dodds' murder, Shareem Hall, 27, and his brother, Cyheme Hall, 25, accepted a separate plea bargain offer by prosecutors shortly before the start of the 2019 trial in which they pled guilty to second-degree murder. Both testified at Johnson and Little's the trial as government witnesses.
In dramatic testimony, Cyheme Hall told the jury that it was Johnson who fatally shot Dodds in the neck at point blank range after he said she grabbed the barrel of Johnson's handgun as Johnson and Hall attempted to rob her on Division Ave., N.E., near where she lived. Hall testified that the plan among the four men to rob Dodds did not include the intent to kill her.
In his testimony, Hall said that on the day of Dodd's murder, he and the other three men made plans to commit armed robberies for cash in areas of D.C. where trans women, some of whom were sex workers, congregated. He testified that the four men got into a car driven by Little and searched the streets for victims they didn't expect to offer resistance.
D.C. police and the U.S. Attorney's office initially designated the murder charge against Little and Johnson as an anti-trans hate crime offense based on findings by homicide detectives that the men were targeting trans women for armed robberies. But during Johnson and Little's trial, Judge Lee dismissed the hate crime designation at the request of defense attorneys on grounds that there was insufficient evidence to support a hate crime designation.
At the request of prosecutors, Judge Lee scheduled a second trial for Johnson and Little on the murder charge for Feb. 25, 2020. But court records show the trial date was postponed to June 22, 2020, and postponed several more times – to Jan 11, 2021, and later to Feb. 17, 2022, due to COVID-related restrictions before the plea bargain offer was agreed to in September of this year. The public court records do not show why the trial was postponed the first few times prior to the start of COVID restrictions on court proceedings.
Legal observers have said long delays in trials, especially murder trials, often make it more difficult for prosecutors to obtain a conviction because memories of key witnesses sometimes become faulty several years after a crime was committed.
"The D.C. Anti-Violence Project is disappointed to hear about the unfortunate proceedings in the case to bring justice for Dee Dee Dodds," Mahdi, the Anti-Violence Project's chair, told the Blade in a statement.
"A plea bargain from first-degree murder to voluntary manslaughter as well as a reduction of years in sentencing from 30 to 8 communicates not only a miscarriage of justice, but a message of penalization for victims who attempt to protect themselves during a violent assault," Mahdi said. "The continual impact of reducing the culpability of perpetrators who target members of specifically identified communities sends a malicious message to criminals that certain groups of people are easier targets with lenient consequences," she said.
"As a result of this pattern, the D.C. community has failed to defend the life and civil rights of Dee Dee Dodds and leaves criminally targeted LGBTQ+ community and other cultural identity communities critically undervalued by stewards of justice in the nation's capital," Mahdi concluded.
William Miller, a spokesperson for the U.S. Attorney's Office, has declined to disclose the reason why prosecutors decided to offer Johnson and Little the plea bargain deal rather than petition the court for a second trial for the two men on the first-degree murder charge.
Attorneys familiar with cases like this, where a jury becomes deadlocked, have said prosecutors sometimes decide to offer a plea deal rather than go to trial again out of concern that another jury could find a defendant not guilty on all charges.
During the trial, defense attorneys told the jury that the Hall brothers were habitual liars and there were inconsistencies in their testimony. They argued that the Halls' motives were aimed strictly at saying what prosecutors wanted them to say so they could get off with a lighter sentence.
The two prosecutors participating in the trial disputed those claims, arguing that government witnesses provided strong evidence that Johnson and Little should be found guilty of first-degree murder and other related charges.
Before the jury announced it was irreconcilably deadlocked on the murder charges, the jury announced it found Little not guilty of seven separate counts of possession of a firearm during a crime of violence and found Johnson not guilty of five counts of possession of a firearm during a crime of violence.
Anti-LGBTQ group claims Va. marriage amendment repeal will legalize polygamy
State Sen. Adam Ebbin rejected claim during committee hearing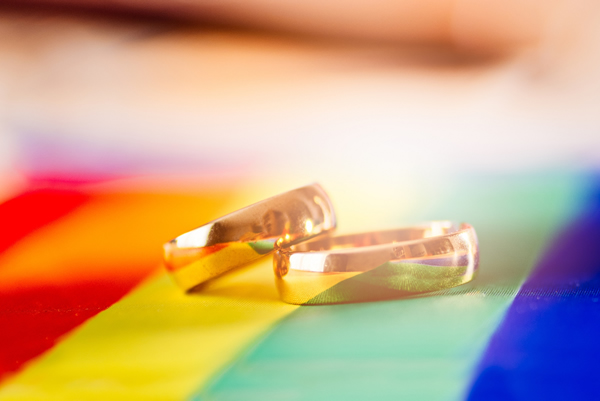 A representative of an anti-LGBTQ group on Tuesday said the repeal of Virginia's constitutional amendment that defines marriage as between a man and a woman would pave the way for the legalization of polygamy in the state.
"There are some, at least, very legitimate concerns about whether this would actually legalize polygamy, among other forms of marriage," said Family Foundation of Virginia Legal Counsel Josh Hetzler.
Hetzler made the comment during a Virginia Senate Privileges and Elections Committee hearing on state Sen. Adam Ebbin (D-Alexandria)'s resolution to repeal the Marshall-Newman Amendment. Ebbin, who is the only openly gay member of the Virginia Senate, in response to the claim noted polygamy is a crime under Virginia and federal law.
"I take offense to the Family Foundation's characterization that this would allow polygamy," said Ebbin. "This has nothing to do with polygamy, what this has to do with is equality."
Carol Schall, who, along with her wife, Mary Townley, joined a federal lawsuit that paved the way for marriage equality in Virginia, and outgoing Equality Virginia Executive Director Vee Lamneck are among those who testified in support of the resolution. The committee approved it by a 10-5 vote margin.
Virginia voters approved the Marshall-Newman Amendment in 2006.
Same-sex couples have been able to legally marry in Virginia since 2014.
The General Assembly last year approved a resolution that seeks to repeal the Marshall-Newman Amendment. It must pass in two successive legislatures before it can go to the ballot.
Ebbin earlier this month told the Washington Blade he remains "hopeful" the resolution will pass in the Democratic-controlled state Senate. Prospects that the resolution will pass in the Republican-controlled state House of Delegates are far less certain.
Republican Gov. Glenn Youngkin before his election reiterated his opposition to marriage equality. Youngkin, however, stressed it is "legally acceptable" in Virginia and he would "support that" as governor.
Loudoun County removes LGBTQ book from school libraries
Superintendent overrules committee that called for retaining 'Gender Queer: A Memoir'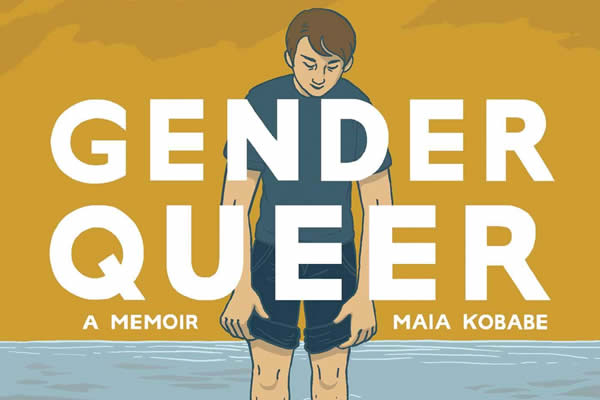 A Loudoun County, Va., School Board committee on Jan. 13 voted to uphold a decision by Loudoun County Public Schools Superintendent Scott A. Ziegler to remove from the school system's high school libraries a controversial LGBTQ-themed book called "Gender Queer: A Memoir."
The book is an illustrated autobiography by non-binary author Maia Kobabe that contains descriptions and comic book style drawings of sexual acts that e uses to tell the story of eir journey and struggle in discovering eir gender identity.
Although the book has received an American Library Association award for its relevance to young adults, critics in school systems throughout the country have said its sexually explicit content is not suitable for school libraries.  
The action by the School Board committee came after Ziegler asked a separate school system committee to review the book to determine if its content was appropriate for school libraries. Loudoun Public Schools spokesperson Wayde Byard told the Washington Post the committee, in a split vote, recommended that the book be retained in high school libraries.
According to Byard, Ziegler overruled the committee's recommendation and ordered that the book be removed from the libraries. Byard said that decision was then appealed to a School Board appeals committee, which voted 3-0 to uphold Ziegler's decision.
The decision by Ziegler to remove the book from school libraries took place about two months after Fairfax County, Va., Public Schools officials decided to return "Gender Queer" and another LGBTQ-themed book called "Lawn Boy" to their high school libraries after temporarily pulling the two books in response to complaints by some parents and conservative activists.
Two committees appointed by Fairfax school officials to review the two books that consisted of educators, school officials, parents, and students concluded that, while the books contained sexually explicit content, it did not cross the line as pornography or depictions of pedophilia as some opponents claimed.
"The decision reaffirms Fairfax County Public Schools' ongoing commitment to provide diverse reading materials that reflect our student population, allowing every child an opportunity to see themselves reflected in literary characters," a statement released by Fairfax school officials explaining their decision to retain the two books in their libraries said.
"Both reviews concluded that the books were valuable in their potential to reach marginalized youth who may struggle to find relatable literary characters that reflect their personal journey," the statement says.
Va. bill would restrict transgender students access to school bathrooms
State Del. John Avioli (R-Stanton) introduced House Bill 1126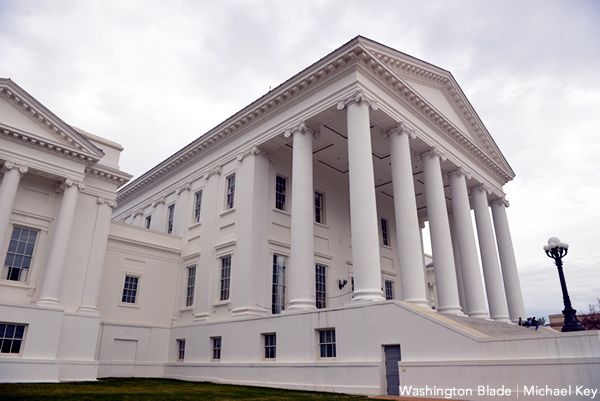 A Virginia lawmaker has introduced a bill that would restrict the ability of transgender students and school board employees to use bathrooms and other facilities in public schools that are consistent with their gender identity.
House Bill 1126, which state Del. John Avoli (R-Stanton) introduced, would require "each school board to adopt policies to require each student and school board employee to have access to restrooms, locker rooms and other changing facilities in public school buildings that are shared only by members of the same biological sex; lodging accommodations during school-sponsored trips that are shared only by members of the same biological sex; and a single-user restroom, locker room, or other changing facility in a public school building, upon request, if the school can reasonably accommodate such a request."
Avoli introduced HB 1126 on Jan. 12 on the same day the Virginia General Assembly's 2022 legislative session began with Republicans in control of the House of Delegates. Republican Gov. Glenn Youngkin took office on Jan. 15.
State Sen. Travis Hackworth (R-Tazewell County) last month introduced Senate Bill 20, which would eliminate the requirement that school districts must implement the Department of Education's trans and non-binary student guidelines. State Del. Danica Roem (D-Manassas), who in 2018 became the first openly trans person seated in any state legislature in the U.S., told the Washington Blade last week that she expects SB 20 "would be dead on arrival" in committee.
Equality Virginia, a statewide LGBTQ rights group, on its website notes HB 1126 is among the bills that it opposes.
Democrats still have a 21-19 majority in the state Senate, and they have signaled they will oppose any effort to curtail LGBTQ rights in Virginia. Outgoing Equality Virginia Executive Director Vee Lamneck last week said their organization "will work with the Senate's pro-equality majority to act as a crucial back stop against harmful legislation and efforts to roll back our hard-earned wins passed during the last two years."