LGBTQ groups stop short of criticizing Sinema for obstructing filibuster reform
Bisexual senator rebuffs Biden on voting rights proposal
Despite an out bisexual being among two Democrats responsible for thwarting President Biden's call to advance voting rights, LGBTQ groups that supported Sen. Kyrsten Sinema (D-Ariz.) stopped short of criticizing her directly for impeding legislation at the top of progressives' wish lists.
Although the change being sought was limited to voting rights legislation, the refusal from Sinema to change the filibuster rule, which requires 60 votes to move legislation to the Senate floor as opposed to a simple majority, effectively put a stake in the heart of the legislative agenda for Democrats, including any possibility of enacting LGBTQ civil rights legislation like the Equality Act.
The Human Rights Campaign, the nation's leading LGBTQ group, declined to identify Sinema by name in an organizational statement provided by a spokesperson via email in response to a Washington Blade inquiry on her refusal to change the filibuster to pass voting rights legislation.
"The core of our democracy is the right to vote," the statement says. "The United States Senate must act on legislation to protect that right now, including passage of federal voting rights and voting protection legislation. Without its essential safeguards guaranteeing that the voices of all voters — including LGBTQ+ Black, Brown and other minority voters — will be heard at the ballot box, we cannot ensure that any other right, even those currently enshrined in law, will be protected in the years to come."
The closest the statement comes to criticizing Sinema, without actually doing so, is the final line: "As a result, we feel that it is necessary for the Senate to take whatever actions are required, including changes to Senate rules, to ensure a majority to pass this essential legislation."
The Human Rights Campaign endorsed Sinema in the past as a candidate for U.S. Senate and hosted her as a special guest for fundraising and promotional events. It should be noted, JoDee Winterhof, HRC's senior vice president of policy and political affairs, once worked for Sinema as chief of staff.
Asked whether HRC's position was informed by Winterhof's past work, the spokesperson replied: "Many of our staff have experience working on the Hill. Regardless of who they have worked for, we continue to believe that it is necessary for the Senate to take whatever actions are required, including changes to the Senate rules, to pass federal voting reform."
Moments before Sinema was set last Thursday to meet with Biden on the filibuster, she took to the Senate floor preemptively and declared she wouldn't budge.
"There's no need for me to restate my long-standing support for the 60-vote threshold to pass legislation," Sinema said.
Added Sinema: "When one party need only negotiate with itself, policy will inextricably be pushed from the middle towards the extremes," adding that she doesn't support that outcome and "Arizonans do not either."
Joining Sinema in refusing to budge on the filibuster is her fellow moderate Sen. Joe Manchin (D-W.Va.), who has proposed alternatives to the current state of Senate rules, but ultimately rejected the changes proposed by the caucus.
In contrast to the relatively muted response from LGBTQ groups, other civil rights organizations were quick to denounce Sinema and Manchin for supporting the filibuster, calling the Senate rules as they stand Jim Crow 2.0. Late Monday, Emily's List announced it would no longer support Sinema for re-election over her position on voting rights.
Martin Luther King III, the son of the late civil rights leader, compared Manchin and Sinema to white moderates who half-heartedly supported his father's work.
"History will not remember them kindly," the younger King said, referring to Sinema and Manchin by name, according to PBS News Hour.
One exception to LGBTQ groups declining to criticize Sinema was the National LGBTQ Task Force, which said the senator should be coming up with alternatives to filibuster reform.
Kierra Johnson, executive director of the Task Force, said she's been "asking questions because Sen. Sinema is known for being a supporter of so many pieces of progressive legislation and culture change related to queer people and women's civil and human rights."
"I want to see better and more, right?" Johnson said. "Yes, we should be working to build bridges across the aisle, across political ideology, but for me, the question is if you're not going to support filibuster reform, then what are you supporting, and what is the pathway forward?"
Johnson added Sinema "owes it to the people who have supported her over the years to come up with these alternatives if she won't support filibuster reform."
Asked whether the Task Force has done any outreach to Sinema, Johnson said the organization is "in the process of trying to meet with her folks" and looking at ways to bring to her voices from LGBTQ movement community leaders.
Biden's call to reform the filibuster — even though it was limited to voting rights legislation — may have been dead on arrival as Sinema and Manchin have consistently resisted efforts in the Senate to reform the filibuster. The efforts to change Senate rules, however, appeared to have new strength after Biden's speech in Georgia last week making a plea for reform based on the Jan. 6 insurrection at the U.S. Capitol and the restrictive voting law passed in that state.
White House Press Secretary Jen Psaki, asked Friday about Sinema and Manchin refusing to budge on the filibuster, said the administration would continue to push for voting rights legislation.
"I would say that the president's view, as you heard him say yesterday, is that we're going to continue to press to get this done moving forward," Psaki said. "And that means continuing to engage with a range of officials who are supportive, some who have questions and some who are skeptical."
Psaki pointed out Biden ended up having the meeting with Sinema despite her remarks on the floor, adding "that's evidence of his continued commitment to keep engaging."
The LGBTQ community, as with any issue, isn't uniform in thinking Sinema should be obligated to have a certain view against the filibuster simply because she's bisexual, or that LGBTQ groups should criticize her for being obstructionist.
One LGBTQ strategist, who agreed to talk on condition of anonymity, outright rejects calls for Sinema to support a change in rules because the filibuster "ensures that minority perspectives cannot be trampled by majoritarianism."
"Portraying an LGBTQ woman as a gender and sexuality traitor shows a deep disrespect for our history," the strategist added. "Sinema's success in fighting for working families, vulnerable populations and LGBTQ rights is grounded in the belief that building large coalitions is how to best effect legal and social changes. Naturally, it follows she would be against a change in decades of Senate precedent that would prioritize hyper partisanship over persuasion."
Biden's speech in Georgia may have been more of an attempt to excite the progressive base as opposed to making a strategic push for filibuster reform. After all, his popularity is at an all-time low, which limits his influence. A POLITICO/Morning Consult poll asking voters to grade Biden after his first year in office found 37 percent gave him an "F," compared to the 31 who gave either "A" and "B," which is a touch worse than Trump at this point in his presidency.
The LGBTQ Victory Fund, which has endorsed Sinema in the past, declined to make any declarations about withholding an endorsement when asked by the Washington Blade.
"Our Victory Fund Campaign Board – made up of more than 150 political leaders and advocates from across the country – votes to determine our endorsements," said Elliot Imse, a Victory Fund spokesperson. "If Sen. Sinema runs for reelection, a review of her record as it relates to equality will of course be a primary consideration for whether she receives our endorsement. That board vote would take place, if she applies for endorsement, in late 2023 or 2024."
Imse added as a U.S. senator Sinema is not currently up for election because after being elected in 2018 she is set to hold her seat for another four years.
 
"Sen. Sinema is not currently endorsed by Victory Fund and is not on an active ballot," Imse said. "We last endorsed her in 2018 when she was running against Martha McSally – a right-wing extremist candidate vociferously opposed to equality for LGBTQ people."
HHS secretary meets with LGBTQ leaders, orgs
HRC, GLSEN, SAGE officials among attendees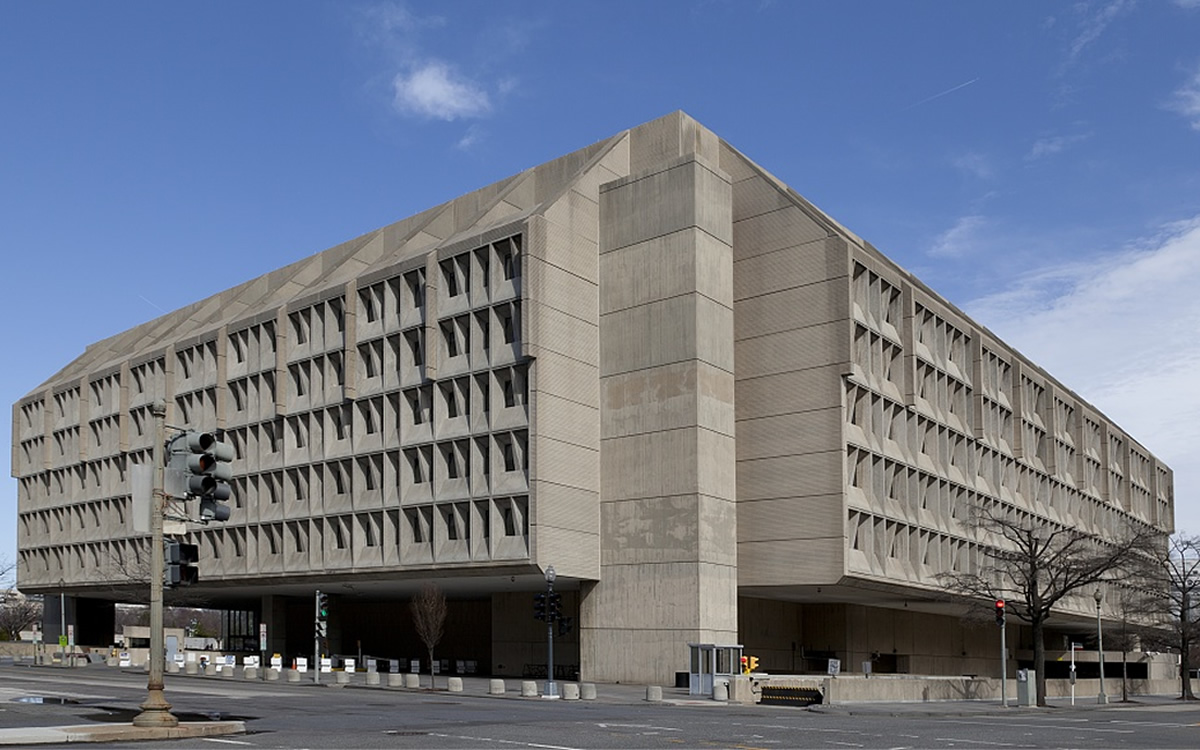 U.S. Department of Health and Human Services Secretary Xavier Becerra hosted LGBTQ leaders and organizations for a meeting on Monday featuring senior staff at the agency, "to build on the progress made in advancing health and human services equity for the community," according to a press release.
Specifically, HHS said, the discussion concerned efforts to "increase access to health care, secure non-discrimination protections, and increase access to behavioral health for the LGBTQI+ community."
Becerra highlighted actions including measures to improve Sexual Orientation and Gender Identity (SOGI) data collection to better identify disparities; investments in research to address health disparities; support for youth, including through issuance of the new ASPE brief with best practices for "the needs and well-being of LGBTQI+ young people in their programs and communities"; and regulations intended to protect against anti-LGBTQ discrimination.
In attendance on Monday according to HHS were:
Secretary Xavier Becerra, HHS
ADM Rachel Levine, Assistant Secretary for Health
Dr. Melanie Egorin, Assistant Secretary for Legislation
Melanie Fontes Rainer, Director, HHS Office for Civil Rights
Jess Smith, Acting Director, HHS Office of Intergovernmental and External Affairs
Michael Adams, CEO, SAGE USA
Carl Baloney Vice President for Public Affairs & Chief Policy Officer, AIDS United
Brian Bond, Executive Director, PFLAG
Kahlib Barton-Garcon, Chief Program Officer, True Colors United
Melanie Willingham-Jaggers, Executive Director, GLSEN
Casey Pick, Director of Law and Policy, The Trevor Project
Alex Sheldon, Interim Executive Director, GLMA
Kelley Robinson, President, Human Rights Campaign (HRC)
JoDee Winterhof, Senior Vice-President, Policy and Political Affairs, Human Rights Campaign
Moroccan advocacy groups criticize continued anti-LGBTQ crackdown
Consensual same-sex sexual relations remain criminalized in the country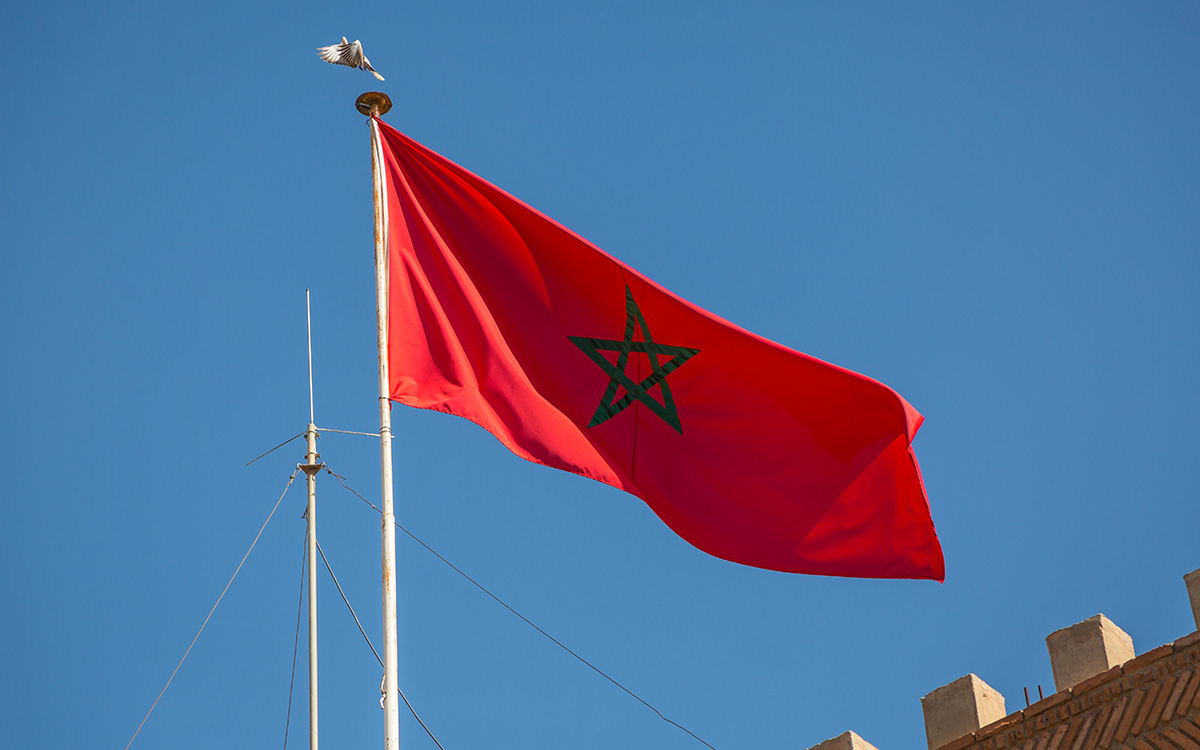 Moroccan advocacy groups have criticized continued attacks against the country's LGBTQ community.
A minor on Nov. 15 was sentenced to six months in prison for being gay and fined close to $200.
According to TALAY'AN NGO, the young boy from Ouarzazate endured a traumatizing assault and rape for more than three years at the hands of a "muezzin," an authority figure in a mosque. This "muezzin" was found guilty of indecent assault and rape of a minor and received an 8-year sentence. The court nevertheless sentenced the minor to prison time.
"While the 'muezzin' received an 8-year prison sentence for his actions spanning over three years, the minor's sentence is both alarming and unacceptable," said TALAY'AN NGO. "Already deeply traumatized by the violence he endured, he was sentenced to six months in prison and a fine of 20,000 dirhams (approximately $200) after being accused of being gay." 
TALAY'AN NGO also said the incident mirrors myriad challenges the country's LGBTQ community is facing.
"This incident isn't isolated, it mirrors the broader challenge of outdated laws in Morocco that criminalize the LGBT+ community," said the group. "That's why we strongly call for the immediate release of the minor survivor. It's a travesty of justice that a child, already traumatized by assault, faces further harm due to outdated laws."
Due to the country's deep cultural and religious beliefs, those who identify as LGBTQ or activists are often harassed and victimized.
Consensual same-sex sexual relations remain criminalized in Morocco. Those who are convicted of homosexuality face up to three years in prison and a fine. Activists also face stigma and repression, making it difficult for them to openly advocate on public platforms.
Lewd or unnatural acts with a person of the same sex is illegal under Article 489 of the Moroccan Penal Code. In addition, those who are in a same-sex relationship or are of sexual orientation that does not conform to the penal code can be punished from anything between six months to three years imprisonment and receive a fine ranging from $20-$200.
Nassawiyat, another Moroccan advocacy group, says, Article 489 should be repealed.
"The repeal of Article 489, which currently prevents the LGBTQ+ community from openly expressing their healthcare needs will foster an inclusive environment and allow the community full access to medical assistance," said the group. "Furthermore, anti-discrimination laws should be implemented that put in place legal recourse which safeguard and protect the LGBTQ+ community from discriminatory practices in Morocco. This proactive measure will send a strong message, discrimination based on sexual orientation or gender identity is not tolerated and must have appropriate legal consequences."
Nassawiyat also said comprehensive data collection initiatives should be implemented to better understand the conditions and challenges facing the LGBTQ community.
"By producing more detailed reports, policymakers and healthcare professionals can make informed decisions and formulate strategies that better meet the needs of the community," said Nassawiyat.
Justice Minister Abdellatif Ouahbi in August said he had grave concerns over the growing influence of gay people on society, arguing serious consequences may arise as a result of the LGBTQ community's continued presence. Ouahbi also argued those who identify as LGBTQ have more influence, which can even affect the economic well-being of the country.
Supreme Court upholds conversion therapy ban in Washington State
Kavanaugh, Alito, Thomas wanted to consider challenge to ban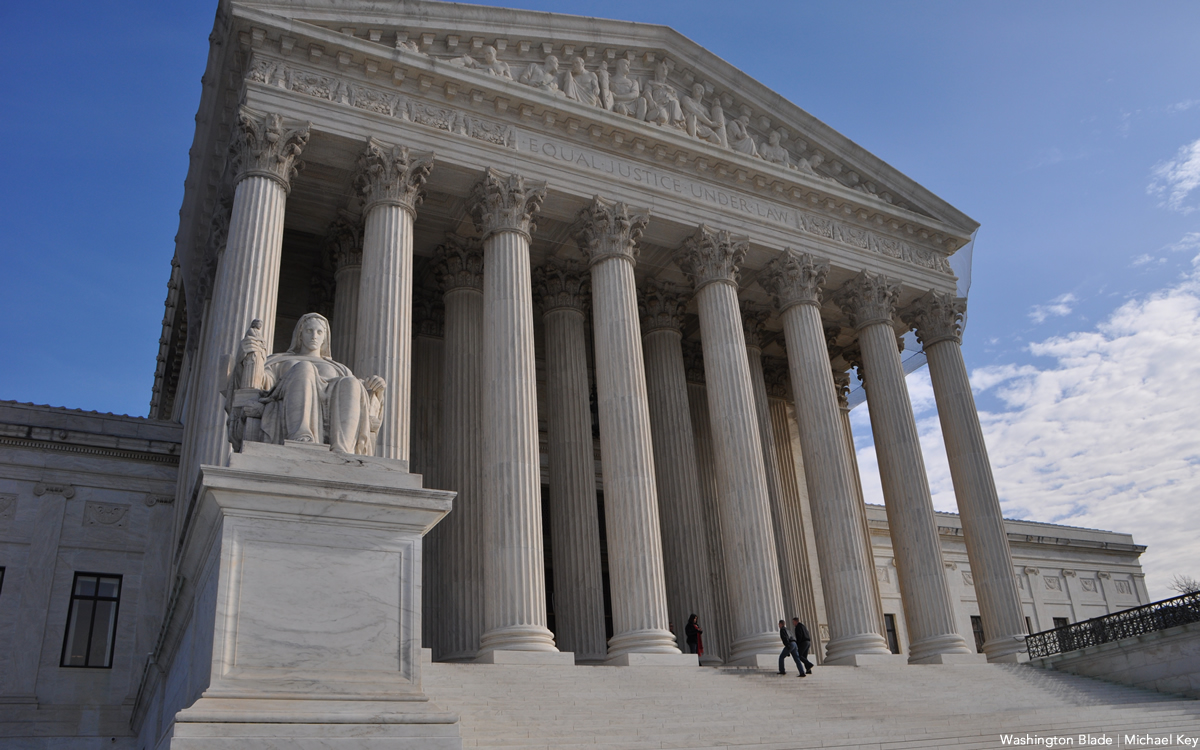 The U.S. Supreme Court on Monday allowed Washington State to continue enforcing its ban on conversion therapy for minors, another blow to the dangerous and discredited practice of endeavoring to change a patient's sexual orientation or gender identity.
With a 6-3 vote declining to hear a challenge brought by the anti-LGBTQ Alliance Defending Freedom, the Supreme Court allowed the U.S. Court of Appeals for the Ninth Circuit's decision protecting the law to remain in effect.
Conservative Justices Brett Kavanaugh, Samuel Alito, and Clarence Thomas voted to take up the case, with Thomas writing a five-page dissent in which he argued "licensed counselors cannot voice anything other than the state-approved opinion on minors with gender dysphoria without facing punishment."
"In recent years, 20 States and the District of Columbia have adopted laws prohibiting or restricting the practice of conversion therapy," Alito wrote in a brief dissent. "It is beyond dispute that these laws restrict speech, and all restrictions on speech merit careful scrutiny."
"This is a huge victory, albeit by the narrowest of margins given that three justices would have taken the case," Shannon Minter, legal director for the National Center for Lesbian Rights (NCLR), told the Blade in a statement reacting to Monday's decision.
"It is chilling that the dissents focused on transgender youth and appeared to endorse conversion therapy to prevent them from being who they are," he said, adding, "Now that we have been given this reprieve, we must do everything possible to educate the public about the terrible harms of conversion therapy for all LGBT youth, including those who are transgender."
NCLR represents one of the litigants in the case, Equal Rights Washington, which was involved in defending the law — which allows providers to discuss conversion therapy with patients younger than 18 or recommend that it be administered by a religious counselor, but prohibits licensed therapists from performing it.
Major scientific and medical groups as well as LGBTQ and other civil rights organizations support conversion therapy bans for minors, which have passed in 22 states and D.C. according to the Movement Advancement Project.
Judge Ronald M. Gould, writing for the three-judge panel of the 9th Circuit, argued in his decision on the case challenging Washington's ban that, "States do not lose the power to regulate the safety of medical treatments performed under the authority of a state license merely because those treatments are implemented through speech rather than through scalpel."
Gould noted that Brian Tingley, a family counselor and advocate for conversion therapy who challenged the law, was still able to communicate about conversion therapy, express his personal views on the subject to his patients, practice conversion therapy on adults, and refer minors to counselors not licensed by the state.
"For decades," wrote Washington state Attorney General Robert W. Ferguson in a brief, "this court has held that states can regulate conduct by licensed professionals, even if the regulations incidentally impact speech."
"Conversion therapy," he added, "puts minors at risk of serious, long-lasting harms, including increased risks of suicide and depression."
"The Supreme Court has allowed a lower court's ruling on Washington state's 'conversion therapy' ban to stand—a decision that should have been status-quo and not at all controversial," Cathryn Oakley, senior director of legal policy at the Human Rights Campaign, told the Blade in a statement.
"But given the recent decisions of this Court, today's ruling is an important victory as we fight to protect the rights and wellbeing of LGBTQ+ youth across the country," Oakley said. "Thank you to NCLR for fighting so tirelessly everyday to safeguard these hardfought rights."