Win a date with John Waters
10 lucky bidders can score dinner at the P-town dump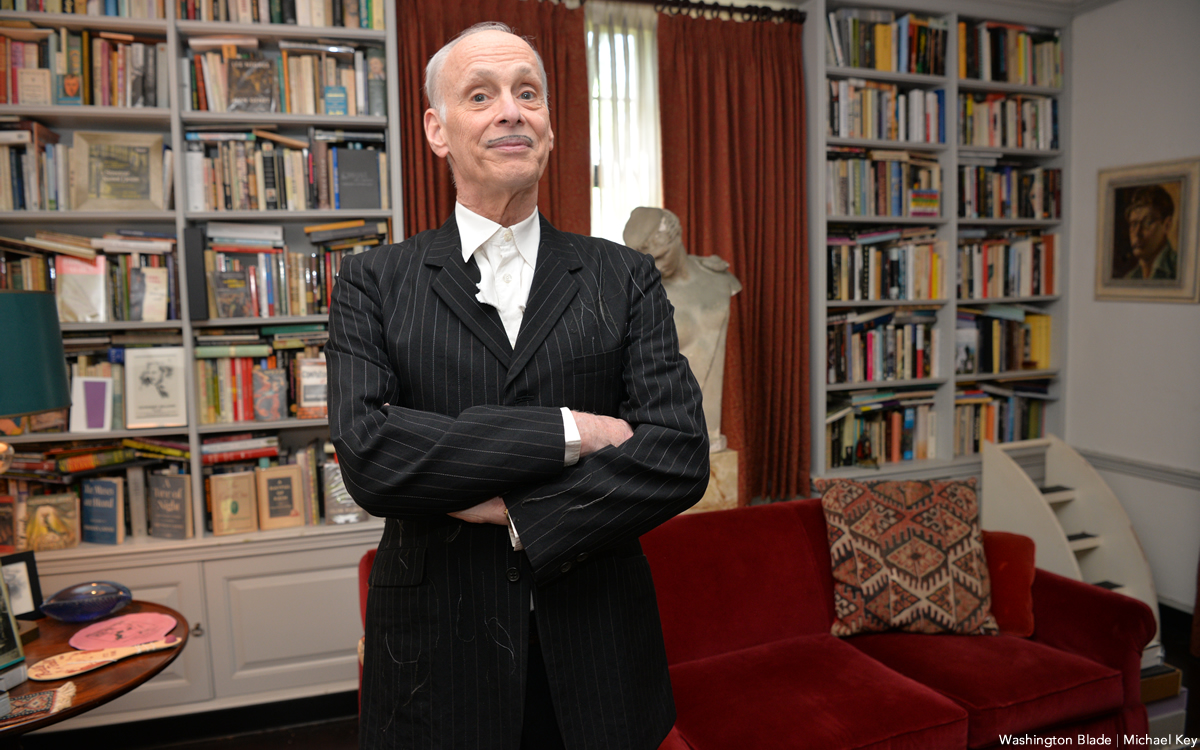 Want a date with John Waters?
For the second year in a row, the Baltimore-based writer and filmmaker has put himself on the auction block to benefit one of his favorite causes: the Provincetown Film Society.
Last year, Waters offered a guided tour of sex haunts in Provincetown as an auction item. This year he's cooking up a formal dinner for 10 lucky bidders – at the town dump.
According to the auction website, successful bidders will be treated to a "dumpster dive meal" with food from local markets prepared by Chef Jack Hetnarski, formerly of Prune NYC. It will be served on "custom damaged plates" from artist John Derian, alongside "dead flower arrangements" from Garden Renovations Nursery of Provincetown. And it will all take place at the Provincetown Dump, where people bring their trash and recyclables.
"Regardless of your culinary sense of adventure, we can promise you've never had a dinner like this," the film society says on its website. "How can you resist?"
Waters said he thinks it's a fitting location for someone who's known as the Pope of Trash, and whose cult movie "Pink Flamingos" stars Divine as a character who wants to be known as "the Filthiest Person Alive."
"It's not out of character" to have a dinner there, Waters reasons. "We're making it elegant but it's going to be at the dump…I think it'll be a fun night."
"Director John Waters: A Formal Dinner at the Provincetown Dump," is one of more than 100 items up for bid in the annual winter auction to raise money for the film society, which produces the Provincetown International Film Festival and many other events.
Waters has spent every summer in Provincetown since 1964 and is a strong supporter of the film society. His tour of sex haunts last year raised more than $17,000.
The date at the dump will be either July 18, 19, or 20. The website shows three lots up for bid with two tickets each and four lots with one ticket. The winners will all dine on the same night, and the date will be firmed up once the winning bidders are identified and contacted, so people can make travel arrangements if necessary. All bidders for this item must be over 21 and must follow local public health protocols.
Other auction items include: a virtual Provincetown architectural tour with historian David Dunlap; vacation rentals in Umbertide, Italy, and Culebra, Puerto Rico; a private Provincetown dune tour; a stay at designer Ken Fulk's Mary Heaton Vorse House; a custom voice mail message by Kathleen Turner; a drag makeover from Billie Jean Beetum; Broadway tickets to Company, Mrs. Doubtfire, Six and Hadestown; and souvenirs, private dinners and gift certificates to various Provincetown shops and restaurants.
The online auction went live on Feb. 2 and ends on Feb. 13 at 11:59 p.m. The website is: biddingforgood.com/ptownfilm.
10 LGBTQ events this week
Howard hosts first Pride Night, GMCW performs 'Judy' among highlights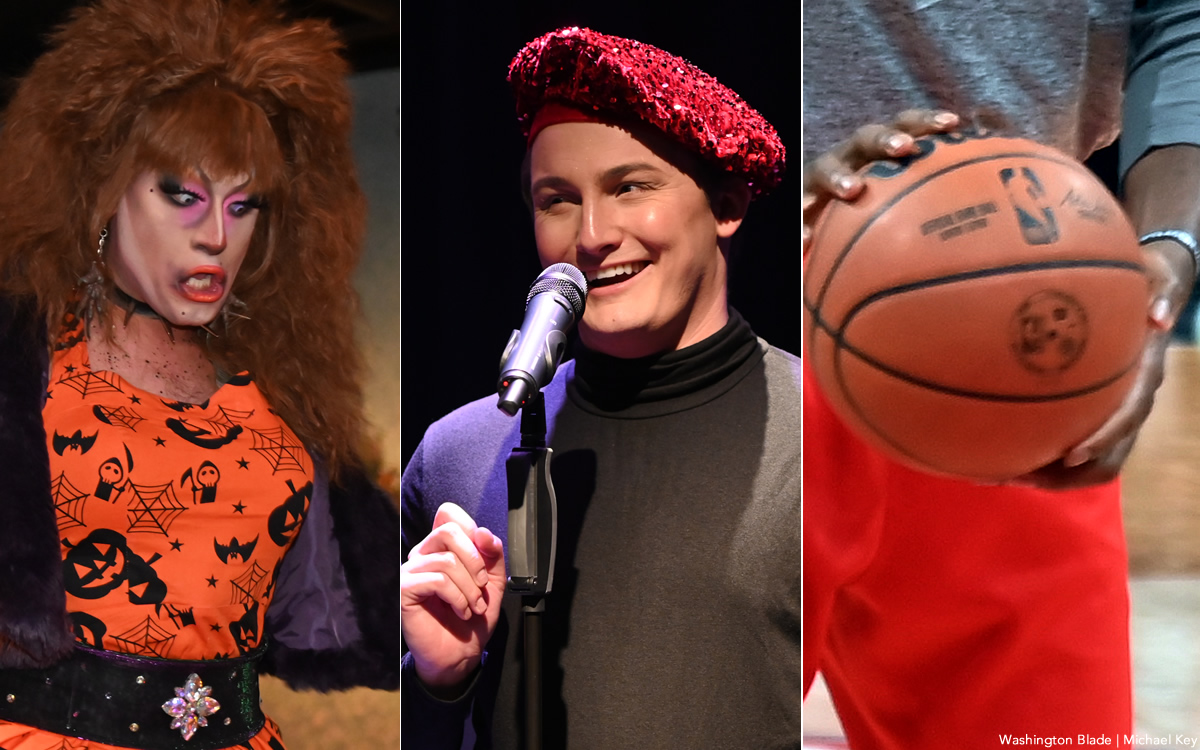 Below are our picks for some of the most fun and creative things to do this week in the DMV that are of special interest to the LGBTQ community.
---
Howard University Basketball Pride Night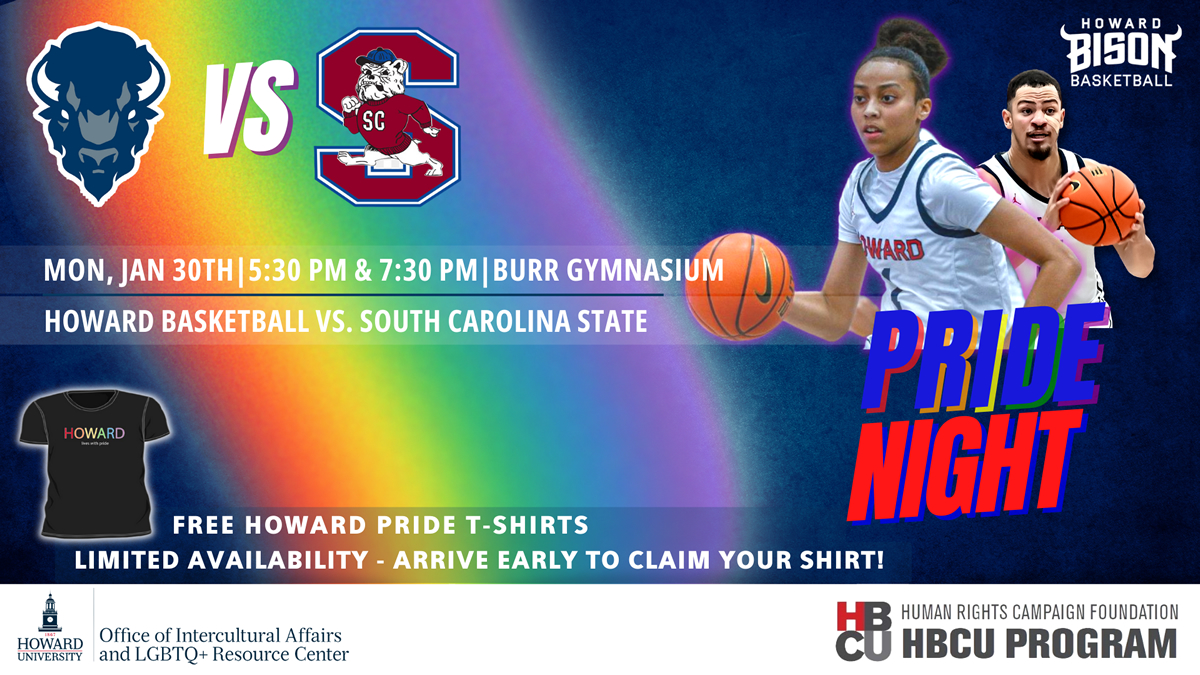 Monday, January 30
5:30 p.m. and 7:30 p.m.
Burr Gymnasium
Howard University
$25
Tickets
The Bison hold their first Pride Night game on Monday as they face off against South Carolina State University.
---
JR.'s Showtunes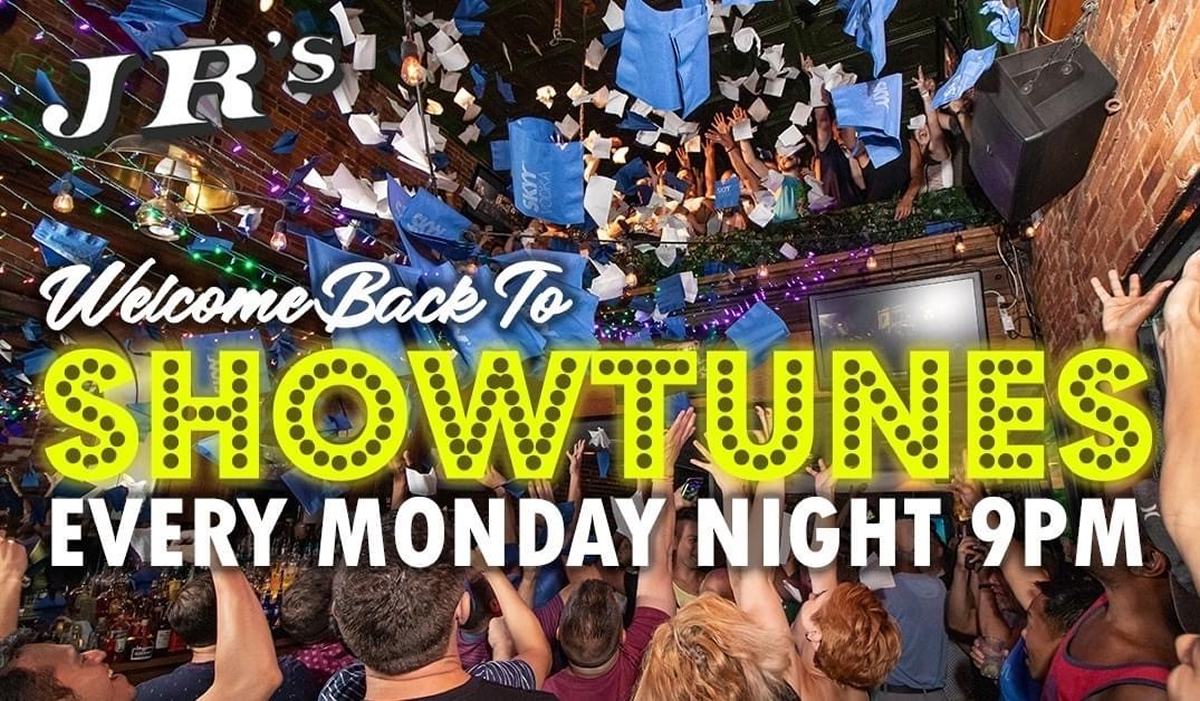 Monday, January 30
9 p.m.
JR.'s Bar
1519 17th Street, N.W.
Facebook
JR.'s holds its weekly Monday Night Showtunes event, so dust off those pipes and sing along.
---
Meaningful Networking for LGBTQ Professionals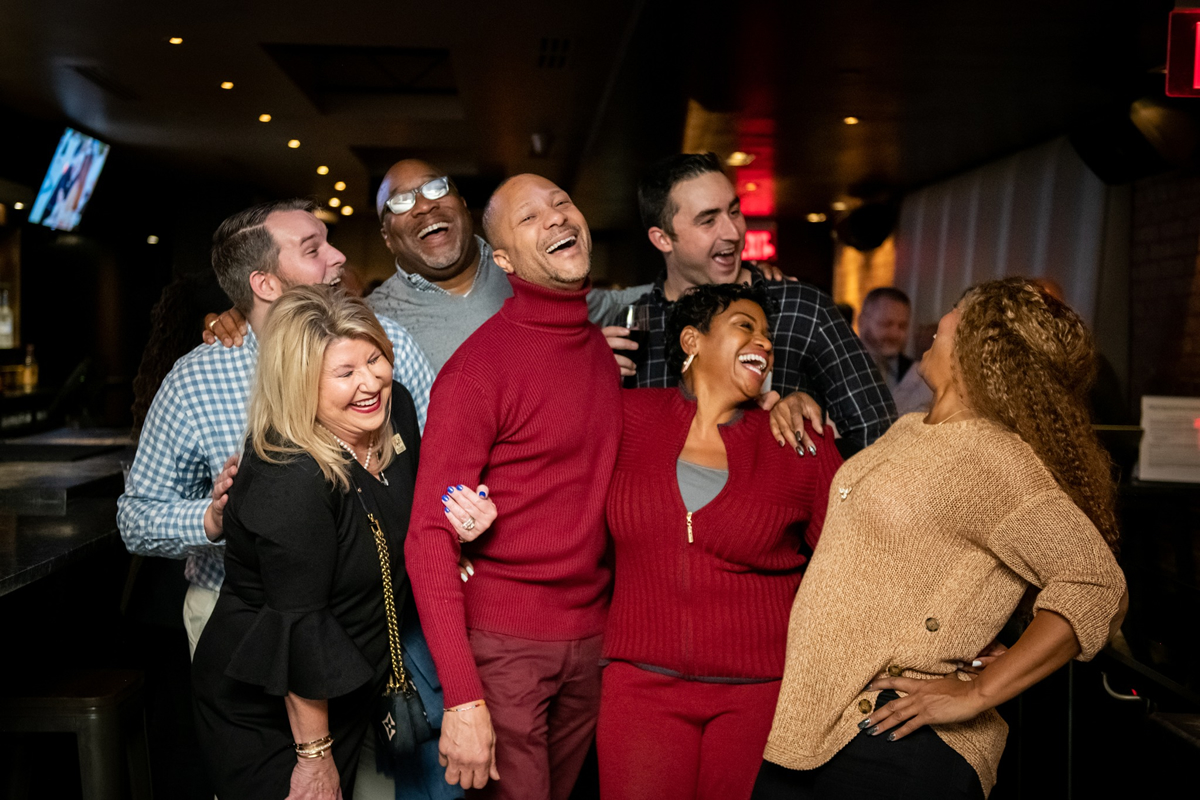 Tuesday, January 31
6 p.m.
Number Nine
1435 P Street, N.W.
$0-$85
Facebook | Eventbrite
Out Professionals holds a networking event at Number Nine on Tuesday. Come by to make business and social connections with fellow LGBTQ professionals.
---
Sleaze: Poundhog Day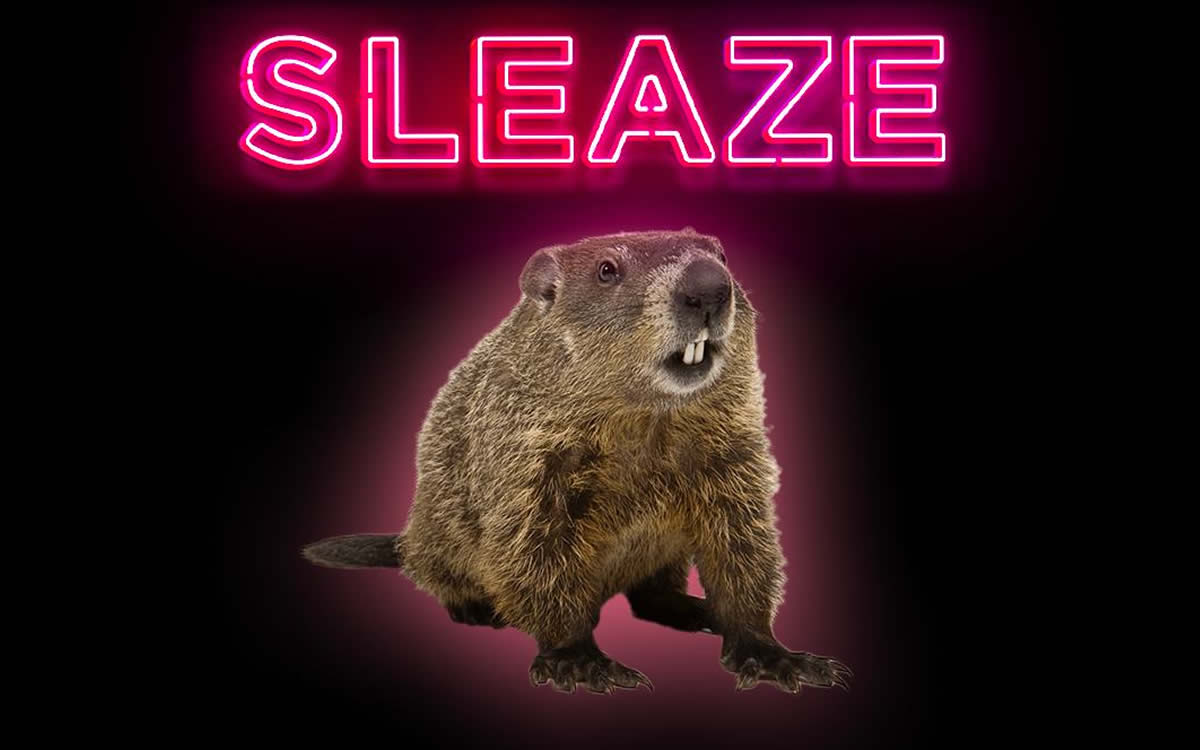 Thursday, February 2
Doors 9 p.m.
DC9 Nightclub
1940 9th Street, N.W.
$10
Facebook | Eventbrite
Whether Phil sees his shadow or not, dance the night away at the monthly LGBTQ+ party. Performances by Sirene Noir Sidora Jackson and Jane Saw with DJs THABLACKGOD, Lemz and Kennan Orr.
---
Kinky Bears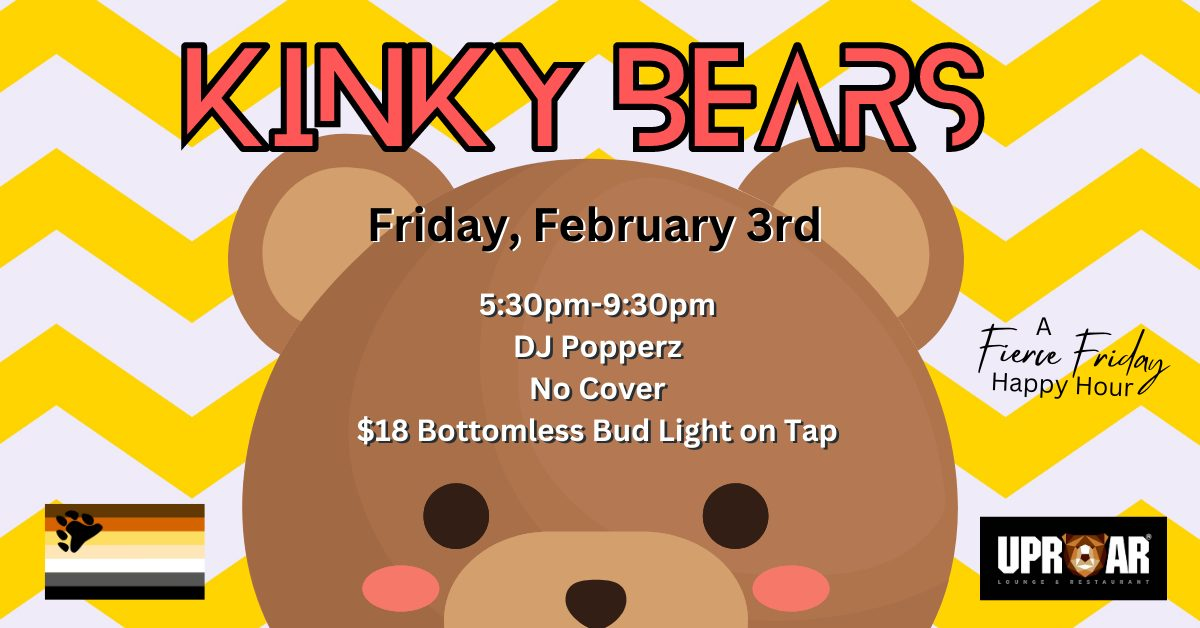 Friday, February 3
5:30 p.m.-9:30 p.m.
UPROAR Lounge & Nightclub
639 Florida Avenue, N.W.
No cover
Facebook
DC Social and UPROAR present Kinky Bears happy hour featuring DJ Popperz.
---
Desiree's Dirty 30!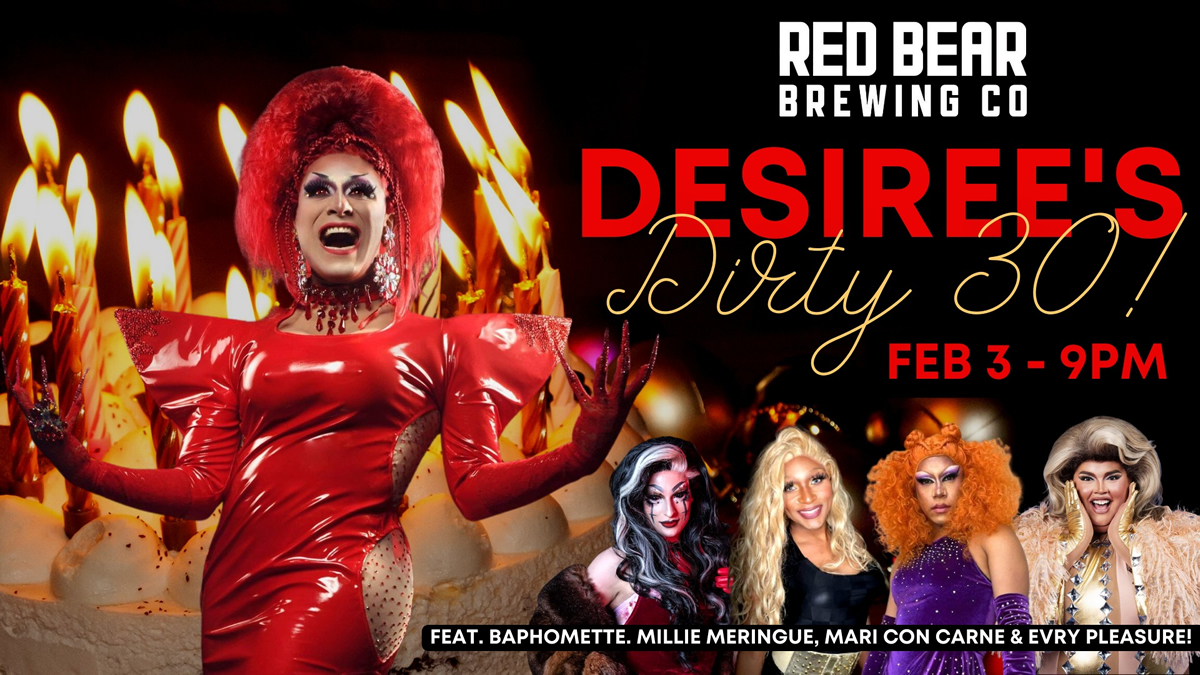 Friday, February 3
9 p.m.
Red Bear Brewing Co.
209 M Street, N.E.
Facebook
Award winning drag queen Desiree Dik celebrates her Dirty 30 with a show on Friday at Red Bear Brewing with Baphomette, Millie Meringue, Mari Con Carne and Evry Pleasure.
---
District 1st Friday: Traffic Light Underwear Party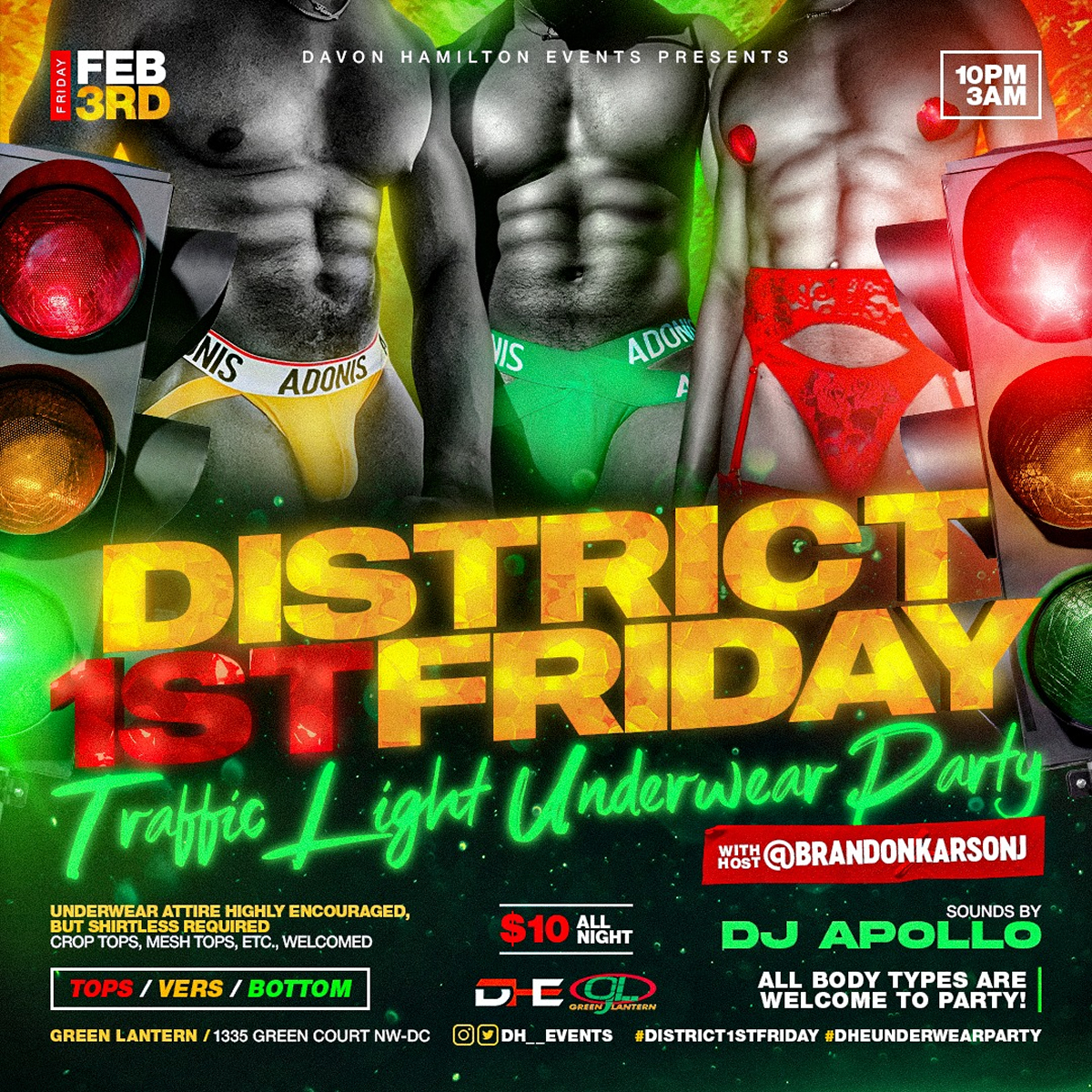 Friday, February 3
10 p.m.
Green Lantern
1335 Green Court, N.W.
$10
Facebook
Be naughty with an all-body-types-welcome underwear attire party.
---
'JUDY' Cabaret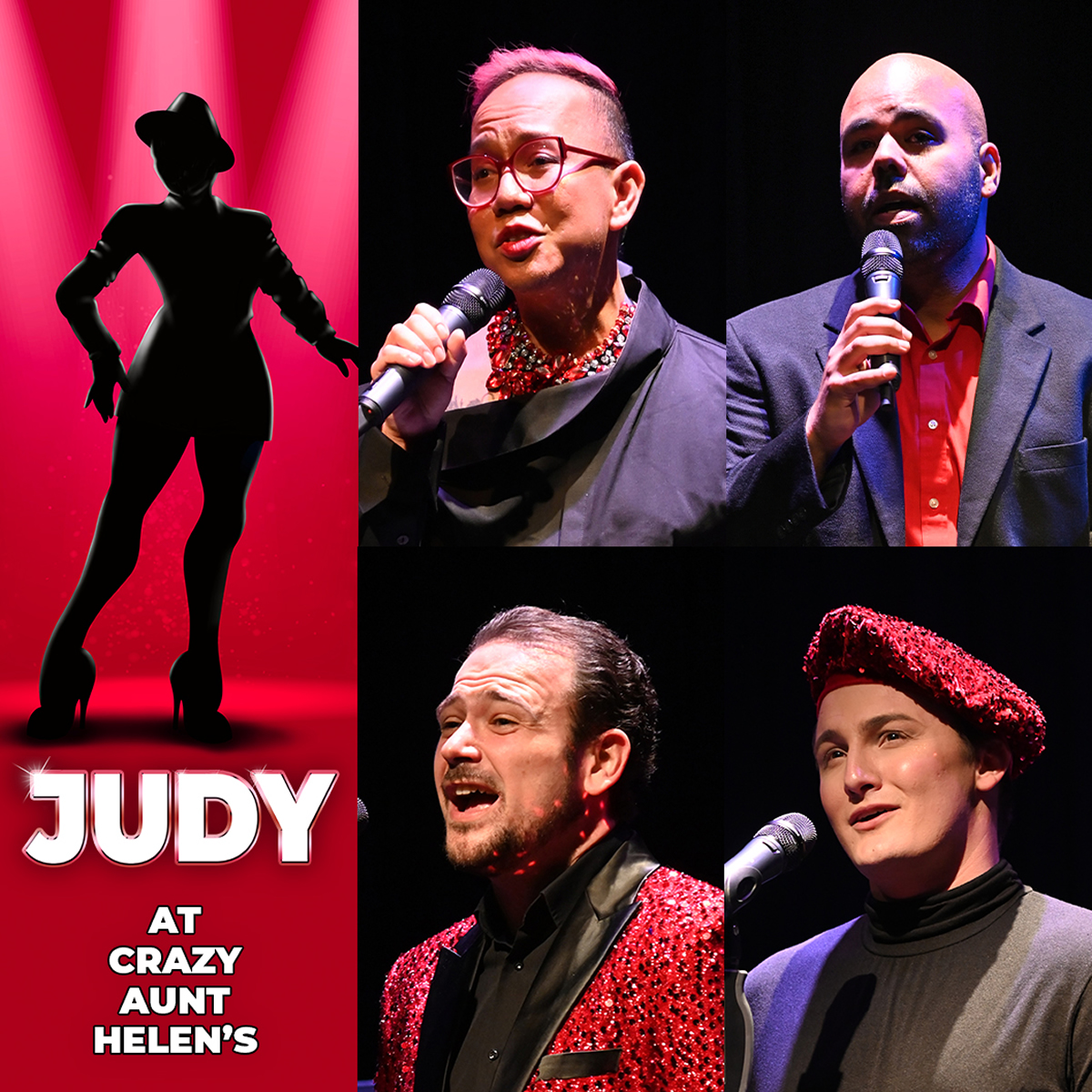 Saturday, February 4
5 p.m. and 7:30 p.m.
Crazy Aunt Helen's
713 8th Street, S.E.
$45
Eventbrite
Members of the Gay Men's Chorus of Washington perform "JUDY" celebrating the music of Judy Garland at Crazy Aunt Helen's with two cabaret shows on Saturday.
---
Avalon Saturdays: ElectroPOP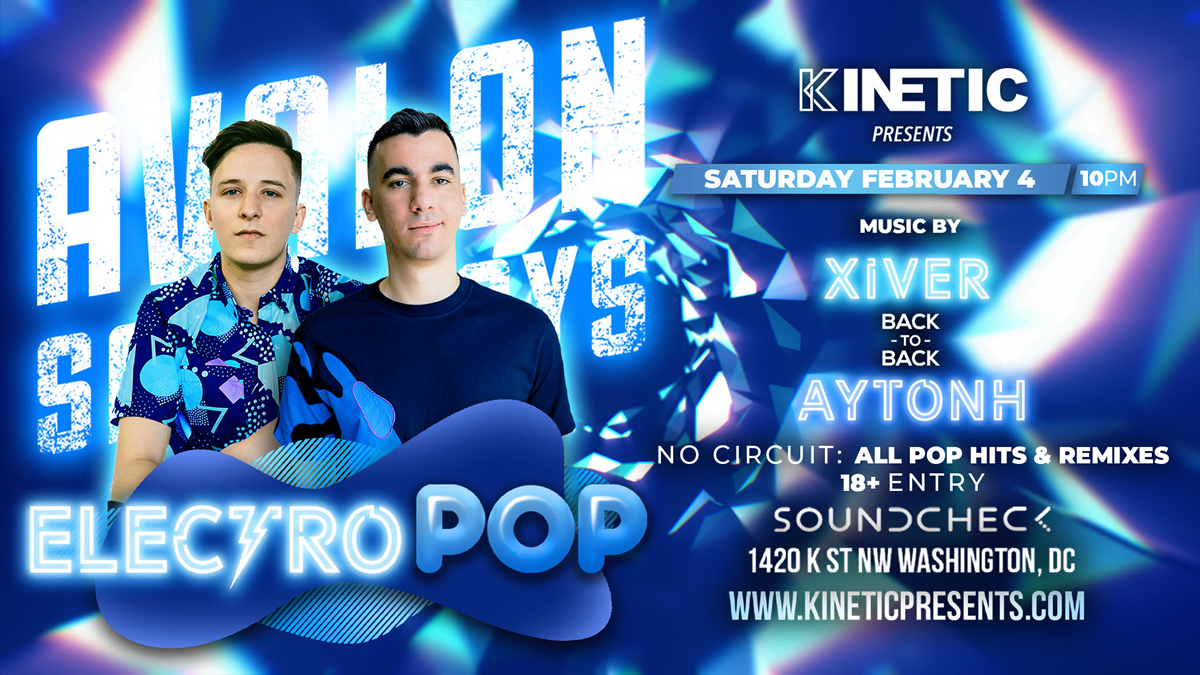 Saturday, February 4
10 p.m.
Soundcheck
1420 K Street, N.W.
$25-$30 / 18+
Facebook | Tickets
DJ Xiver and DJ AytonH spin high energy, pop hits and remixes all night long on Saturday at Soundcheck.
---
Oddball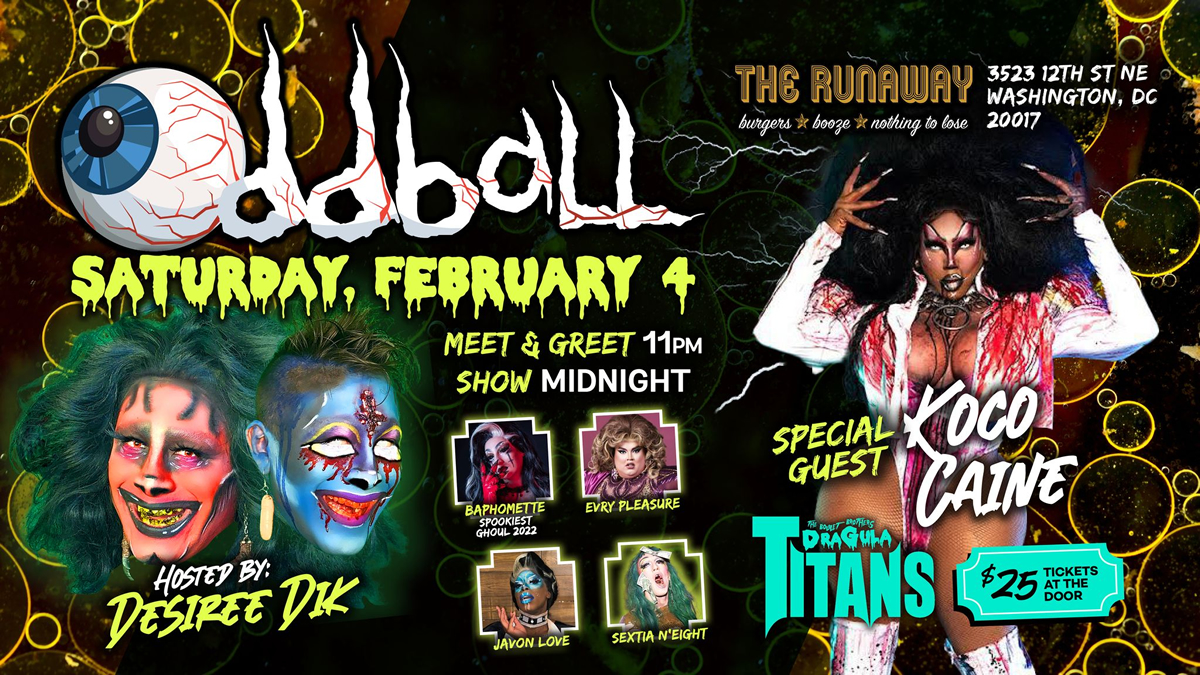 Saturday, February 4
Meet & Greet 11 p.m. / Show at midnight
The Runway DC
3523 12th Street, N.E.
$25
Facebook | Eventbrite
Join special guest Koco Caine for an Oddball show hosted by Desiree Dik. Performers include Baphomette, Evry Pleasure, Javon Love and Sextia N'Eight.
Catfish Stand-Up features LGBTQ comedians
A League of Her Own hosts performances from D.C.'s funniest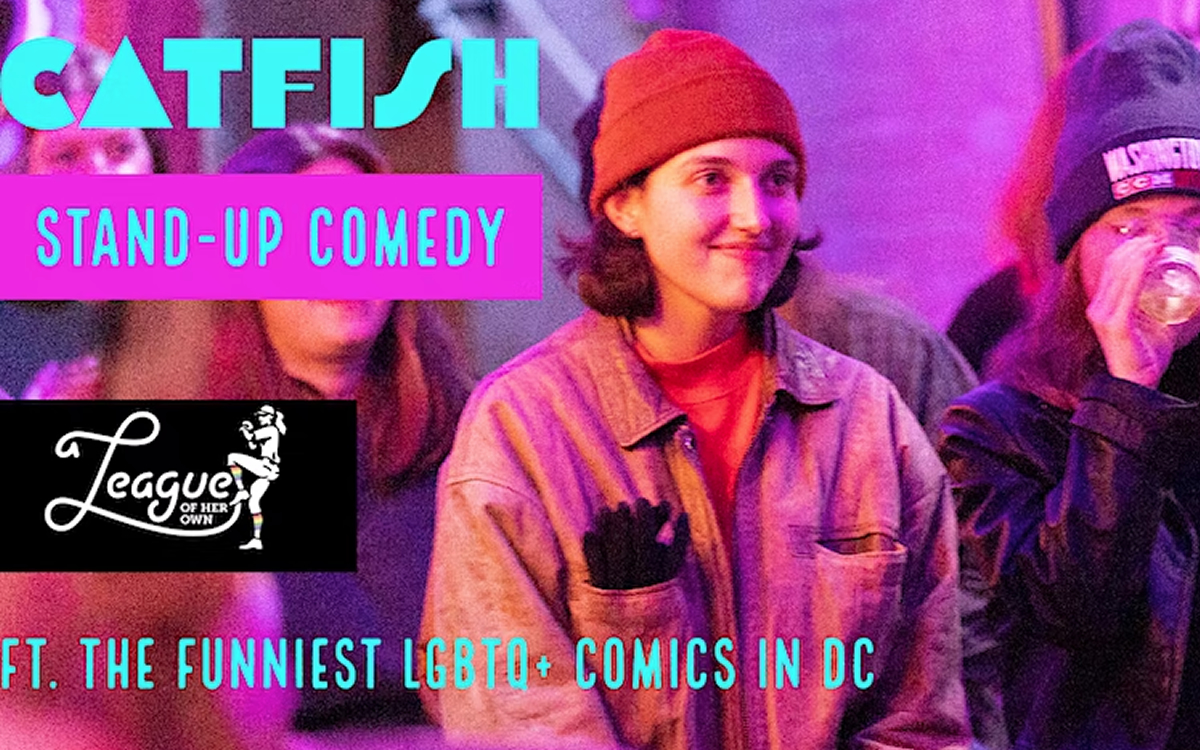 "Catfish Stand-Up Comedy" will be on Thursday, Feb. 2 at 8 p.m. at A League of Her Own. This event will feature performances from D.C.'s funniest and most talented LGBTQ comedians. Tickets are $15 and can be purchased on Eventbrite.
Build your professional network
'Meaningful Networking for LGBTQ Professionals' on Tuesday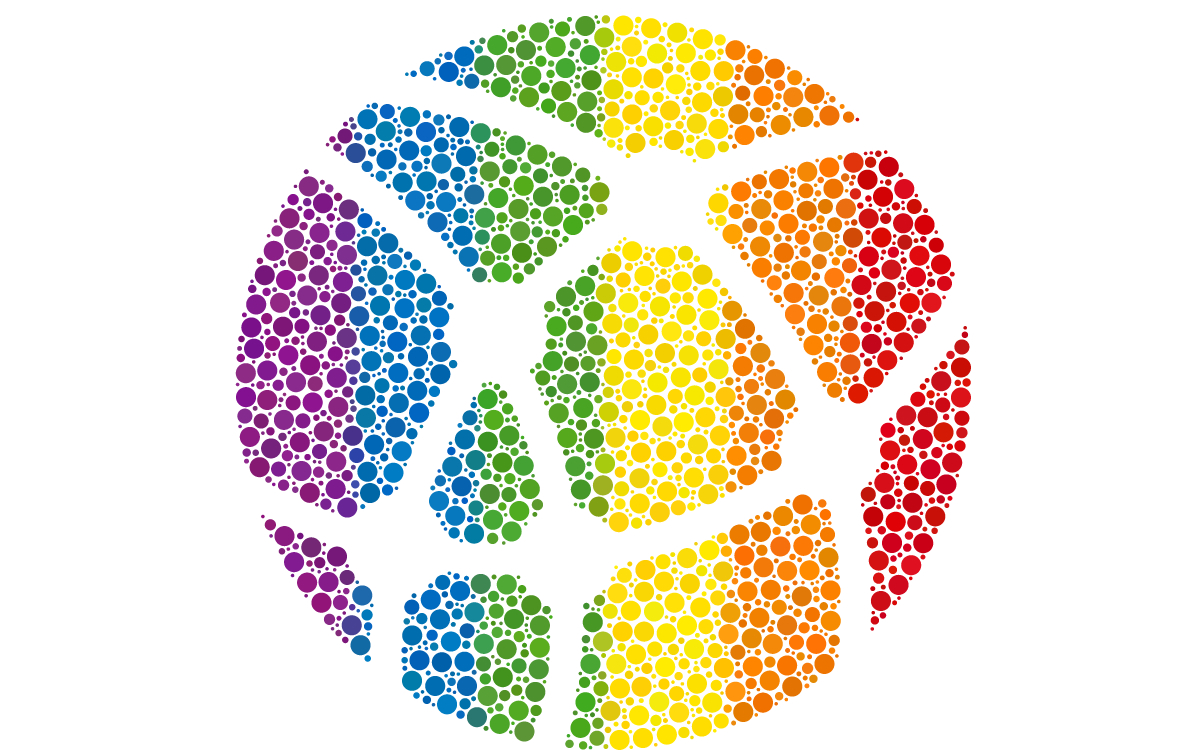 Out Professionals will host "Meaningful Networking for LGBTQ Professionals" on Tuesday, Jan. 31 at 6 p.m. at Number Nine DC. The event will feature color-coded industry badges to help connect guests with people in their industry and a Dot to seamlessly share contact information.
Tickets are $85 and more details about the event are available on Eventbrite.