Here's why abortion is an LGBTQ rights issue
One-third of lesbians have experienced pregnancy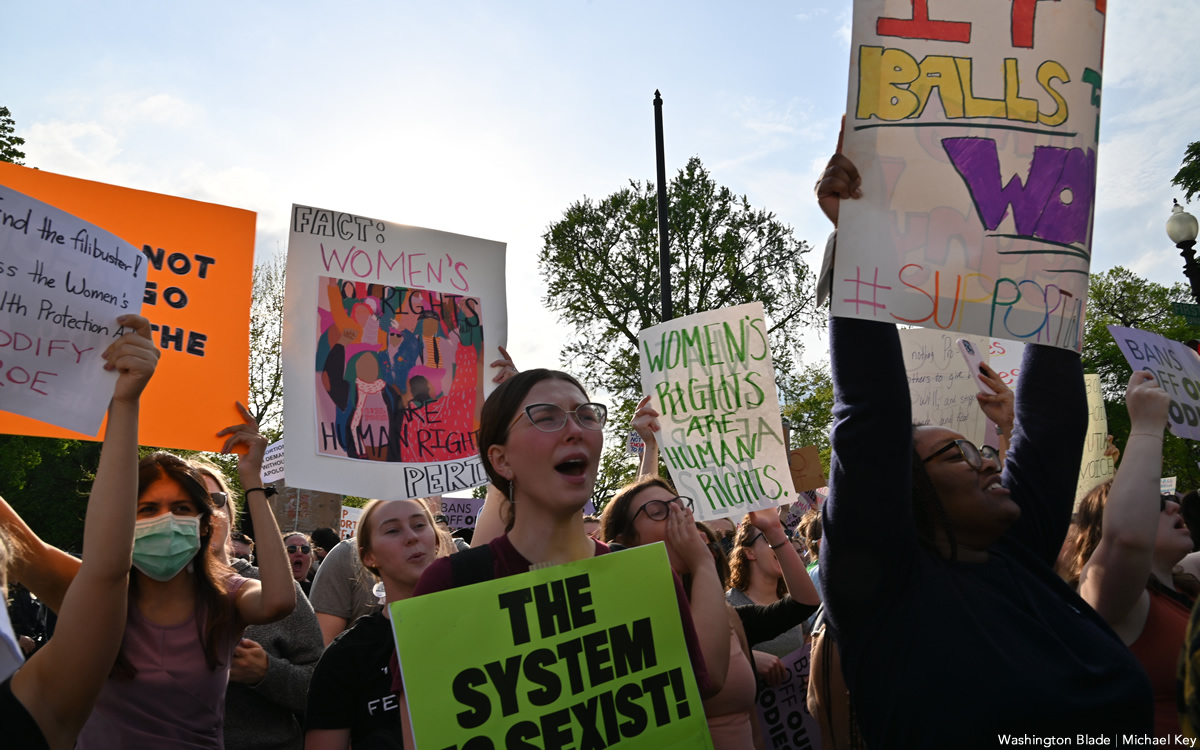 As pro-choice advocates brace for a ruling from the U.S. Supreme Court overturning Roe v. Wade, many LGBTQ people are joining them not just as supporters concerned that a decision overturning marriage equality could be next — but also over fears their own access to abortion could be stripped away.
Those fears peaked after the leak of a draft opinion from Justice Samuel Alito reversing a 50-year precedent that found a constitutional right to abortion. But some observers may wonder why LGBTQ Americans would be worried about abortion access. After all, the risk of unwanted pregnancy is largely non-existent among gay and lesbian couples, right?
Wrong. Studies have found that isn't the case, not just because bisexual people often do have intercourse with a different-sex partner, but also because pregnancies result from sexual violence and efforts to suppress sexual orientation during the coming out process. According to a 2000 study, more than 80 percent of bisexual women have experienced at least one pregnancy, and more than a third of lesbians have done so.
Julie Gonen, federal policy director for the National Center for Lesbian Rights, told the Blade among the many reasons why LGBTQ people care about abortion rights is "a lot of queer folks can and do become pregnant and some will need abortion care if they face an unwanted pregnancy."
"We know from studies that lesbian, bisexual and other non-heterosexual women are at least as likely as other women to experience unintended pregnancy and therefore might require abortion care," Gonen said. "Some of those studies also show that sexual minority women are more likely to have unintended pregnancies that result from sexual violence. For younger people, there are studies that suggest that some of them actually engage in heterosexual sex to prove they're not gay, and so they put themselves at greater risk of unintended pregnancy."
Indeed, the legal brief filed jointly by LGBTQ groups before the Supreme Court in the case of Dobbs v. Jackson Women's Health Organization, which will determine the constitutionality of a Mississippi law prohibiting abortion after 15 weeks of pregnancy, makes the case for preserving Roe on the basis of the need for LGBTQ people to have access to abortion.
Chief among the arguments in the legal brief: Overturning Roe would "have a deeply disruptive effect" on the lives and expectations of millions of women, including members of the LGBTQ community.
"Sexual minority women have the same interest as other women in reproductive autonomy," the brief says. "They are at least as likely to experience unintended pregnancies, in part due to sexual violence and to economic and other barriers to reproductive care. Sexual minority women often face both sexism and homophobia, and many confront racism and poverty as well, which makes their quest for equal citizenship an uphill battle."
Studies cited in the brief, including research finding pregnancy is not uncommon among lesbians and bisexual women, find sexual minority women are more likely than other women to have experienced unwanted pregnancy through sexual violence. One study found sexual minority women are more likely to experience violence and sometimes by a factor of 15 or more. Another study found lesbians were nine times more likely than those identifying as straight to report having been subjected to violence by the man involved in the pregnancy, and bisexual women were more than twice as likely to do so.
Also pointed out in the legal brief is lesbian and bisexual women "are at an especially high risk for pregnancy due to social pressures to hide their sexual orientation and convince others they are heterosexual." One 2017 study found bisexual women were significantly more likely to have been pregnant in the past 12 months than their peers who were women who have sex with men only and the trend often continues for these women until adulthood.
The Williams Institute at the University of California Los Angeles published a study in 2020 finding bisexual women and girls are more sexually active than their straight peers and face odds of an unwanted pregnancy at a rate that is 1.75 times greater. The prevalence of poverty among bisexual women, transgender people, and LGBTQ people of color makes access to contraception more difficult, the study finds. They also have less ability to cross state lines to access abortion.
Transgender men and non-binary people are also counted as among the members of the LGBTQ community who could experience unwanted pregnancies and could require access to abortion.
Megan Caine, family nurse practitioner at the D.C.-based Whitman-Walker Health, told the Blade assumptions LGBTQ people wouldn't need access to abortion "currently excludes many transgender and gender-expansive people with uteruses from accessing the services they need."
"The prohibition of safe and accessible abortion will only add to this health disparity," Caine said. "Transgender and gender-expansive people as a population have an alarmingly high rate of suicide. Coupled with significant barriers to accessing birth control, eliminating the option to safely terminate a pregnancy could absolutely put a pregnant person's life at risk."
Compounding concerns among LGBTQ Americans about access to abortion is the fear that the legal reasoning behind a decision overturning Roe would undermine legal precedent in favor of LGBTQ rights, including the 2015 decision in favor of same-sex marriage nationwide, as well as general access to medical care for LGBTQ people.
Kellan Baker, executive director and chief learning officer at the Whitman-Walker Institute, said his organization is "already hearing questions from clients who are concerned about what steps they need to take to protect their future options to have an abortion if needed, as well as to protect their families and relationships."
"Just as we fought to get the government out of our bedrooms, we need to fight back against a Supreme Court decision that would insert itself in private medical decisions that should be made between patients and their providers," Baker concluded.
Among concerns about a Supreme Court decision jeopardizing health outcomes for LGBTQ people, including access to abortion, many LGBTQ groups are making the fight over abortion a top priority following the leak of the draft opinion overturning Roe. The congressional LGBTQ Equality Caucus, for example, issued a statement this week calling for the expansion of the court in an effort to dilute the conservative majority that would overturn Roe. The Human Rights Campaign, on the other hand, issued a statement endorsing the Women's Health Protection Act, which is Democrats' legislative attempt to codify Roe in law in anticipation the constitutional right will no longer exist.
Gonen said groups representing LGBTQ people "are going to continue to fight for abortion rights right alongside our allies in the reproductive health rights and justice movements."
"I mean, if this happens, and it looks like it's going to, this is a truly alarming moment for anyone who cares about human rights, gender equality, and justice," Gonen said. "Because abortion bans force people to be pregnant against their will, and while not all people who experience pregnancy are women, the vast majority are, which makes abortion bans a particularly invidious form of sex discrimination. And LGBTQ people know what it's like to experience sex discrimination and to have others trying to force us into gender norms that we don't fit."
Gay man shot to death on NYC subway train
Police say shooting was random and unprovoked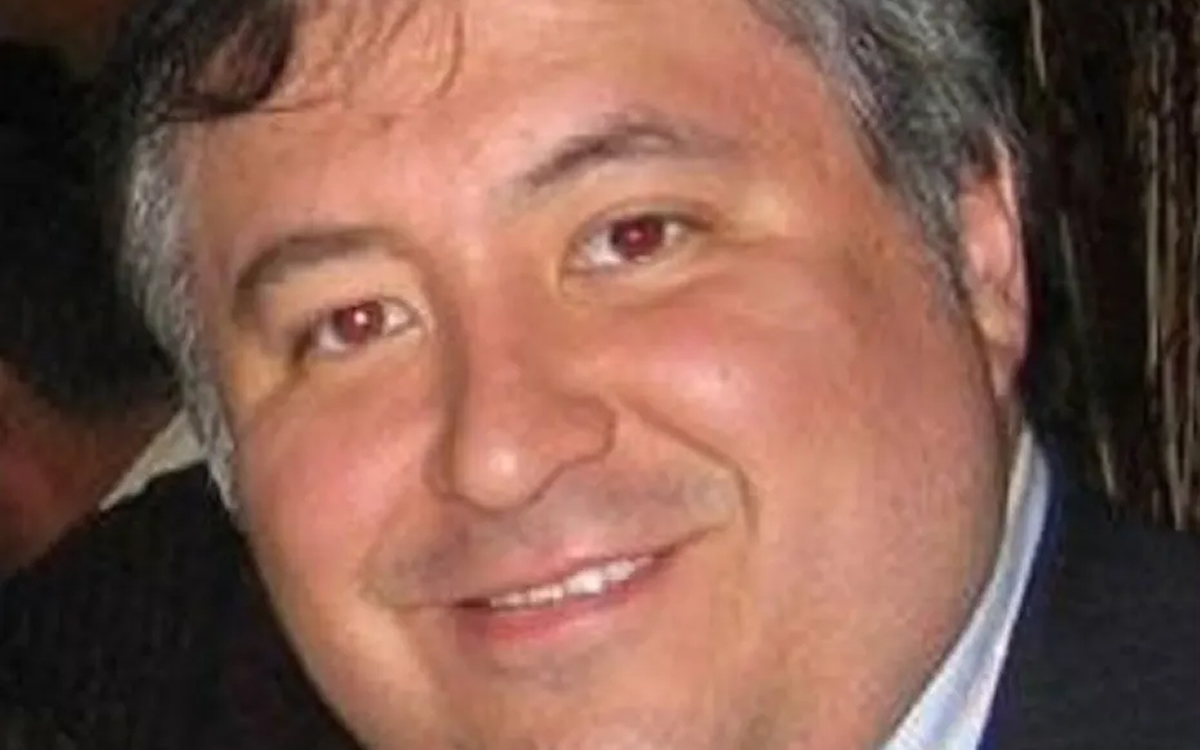 A gay man became the latest victim of a New York City subway shooting on Sunday when police say a male suspect shot Daniel Enriquez, 48, in the chest in an unprovoked random act inside a subway car traveling from Brooklyn to Manhattan.
Police on Tuesday arrested Andrew Abdullah, 25, who they identified as the sole suspect in the shooting, after attorneys representing him from the Legal Aid Society attempted to arrange for his surrender, according to a report by NBC 4 News in New York.
Police said the shooting occurred around 11:42 a.m. while the train was traveling over the Manhattan Bridge. The then unidentified suspect walked off the train and disappeared into a crowd of people when the train stopped at the Canal Street station minutes after Enriquez lay dying on the floor on the train car, police said.
Possibly based on the viewing of images from video surveillance cameras, police sources told the New York Times that investigators identified the suspect as Abdullah whose last known residence was in Manhattan, as a suspect in the fatal shooting. NYPD officials released two photos of Abdullah and appealed to the public for help in finding him.
Adam Pollack, Enriquez's partner of 18 years, told both the Times and the New York Post that Enriquez took the subway to meet his brother for brunch. According to Pollack, Enriquez previously had taken Ubers into Manhattan, where he worked and socialized, from the couple's home in the Park Slope section of Brooklyn. But in recent weeks the cost of taking an Uber rose dramatically to more than $80 for the round-trip fare, prompting Enriquez to begin taking the subway, Pollack told the Times and Post.
"I don't love the subway," the Post quoted Pollack as saying. "I know how dangerous New York is. It took me two years to get back on the subway. I don't feel safe on the subway," he said.
The fatal shooting of Enriquez took place six weeks after another gunman identified as Frank R. James began shooting inside a crowded rush-hour subway car in Brooklyn, injuring at least 23 people.
Pollack told the Times his partner was a native New Yorker who worked as a researcher for the Goldman Sachs investment bank in Manhattan. Enriquez was the eldest of five children and a beloved uncle known for taking his nieces and nephews for ice cream in local parks and out to amusement parks when he visited them, Pollack told the Times.
When asked by the Washington Blade if any evidence has surfaced to indicate suspect Abdullah targeted Enriquez because he thought Enriquez was gay, a police public information officer said the investigation into the incident was continuing.
"There's nothing on that now," the officer said. "Everything, the motive, and all of that stuff, is part of the investigation and that is still ongoing. So, there's no comment on that yet."
The Times reports that court records show Abdullah, who is now in police custody, was charged along with others in 2017 in an 83-count indictment for alleged gang related activity. The following year he pleaded guilty to criminal possession of weapons and other charges in 2018 and was sentenced the following year to a prison term and released on parole several months later.
According to the Times, he faced new gun charges in 2020, was charged in 2021 with assault and endangering a child, and in April of this year was charged with possession of stolen property and unauthorized use of a vehicle.
"We are devastated by this senseless tragedy and our deepest sympathies are with Dan's family at this difficult time," Goldman Sachs CEO David Solomon said in a statement.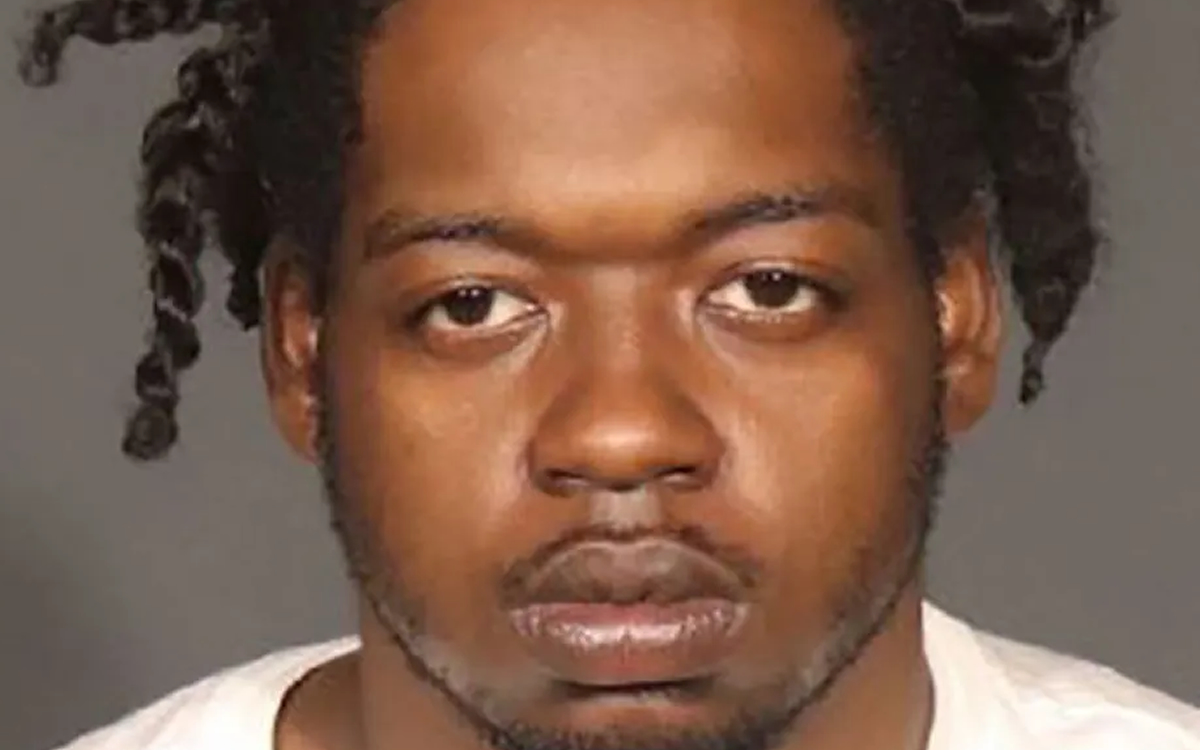 Federal judge blocks White House from ending Title 42
Advocacy groups say policy further endangered LGBTQ asylum seekers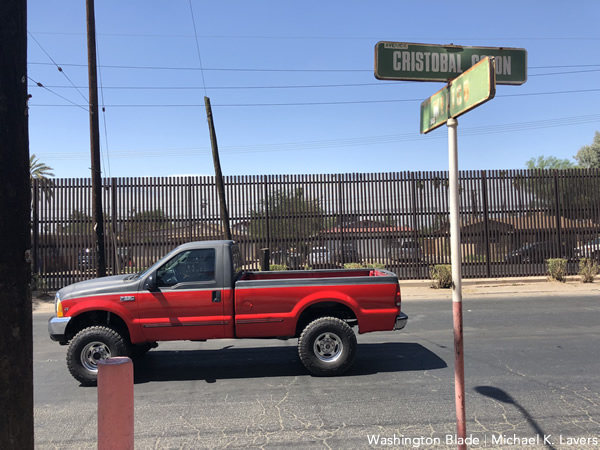 A Centers for Disease Control and Prevention rule that closed the Southern border to most asylum seekers and migrants because of the pandemic was to have ended Monday, but it remains in place after a federal judge blocked the Biden administration's plans to end it.
The White House last month announced it would terminate Title 42, a policy the previous administration implemented in March 2020.
U.S. District Judge Robert Summerhays in Louisiana on May 20 issued a ruling that prevented the Biden administration from terminating the Trump-era policy. White House Press Secretary Karine Jean-Pierre in a statement announced the Justice Department will appeal the decision, while adding the administration "will continue to enforce the CDC's 2020 Title 42 public health authority pending the appeal."
"This means that migrants who attempt to enter the United States unlawfully will be subject to expulsion under Title 42, as well as immigration consequences such as removal under Title 8 (of the U.S. Code)," said Jean-Pierre.
Advocacy groups and members of Congress with whom the Washington Blade has spoken since Title 42 took effect say it continues to place LGBTQ asylum seekers and other vulnerable groups who seek refuge in the U.S. at even more risk.
Oluchi Omeoga, co-director of the Black LGBTQIA+ Migrant Project, last month described Title 42 as a "racist and harmful policy." ORAM (Organization of Refuge, Asylum and Migration) Executive Director Steve Roth said Title 42 "put asylum seekers in harm's way in border towns and prevented them from seeking safety in the United States."
Title 42 was to have ended less than a month after five members of Congress from California visited two LGBTQ shelters for asylum seekers in the Mexican border city of Tijuana.
The Council for Global Equality, which organized the trip, in a tweet after Summerhays issued his ruling described Title 42 as a "catastrophe."
"The Biden administration cannot breathe a sign of relief until it's a matter of the past," said the Council for Global Equality on Saturday. "We remain committed to end Title 42."
#Title42 is a catastrophe — and the Biden administration cannot breathe a sigh of relief until it's a matter of the past. We remain committed to #EndTitle42. https://t.co/9EKJTiJzoV

— The Council for Global Equality (@Global_Equality) May 20, 2022
U.S. Army considers allowing LGBTQ troops to transfer from hostile states
Proposed guidance remains in draft form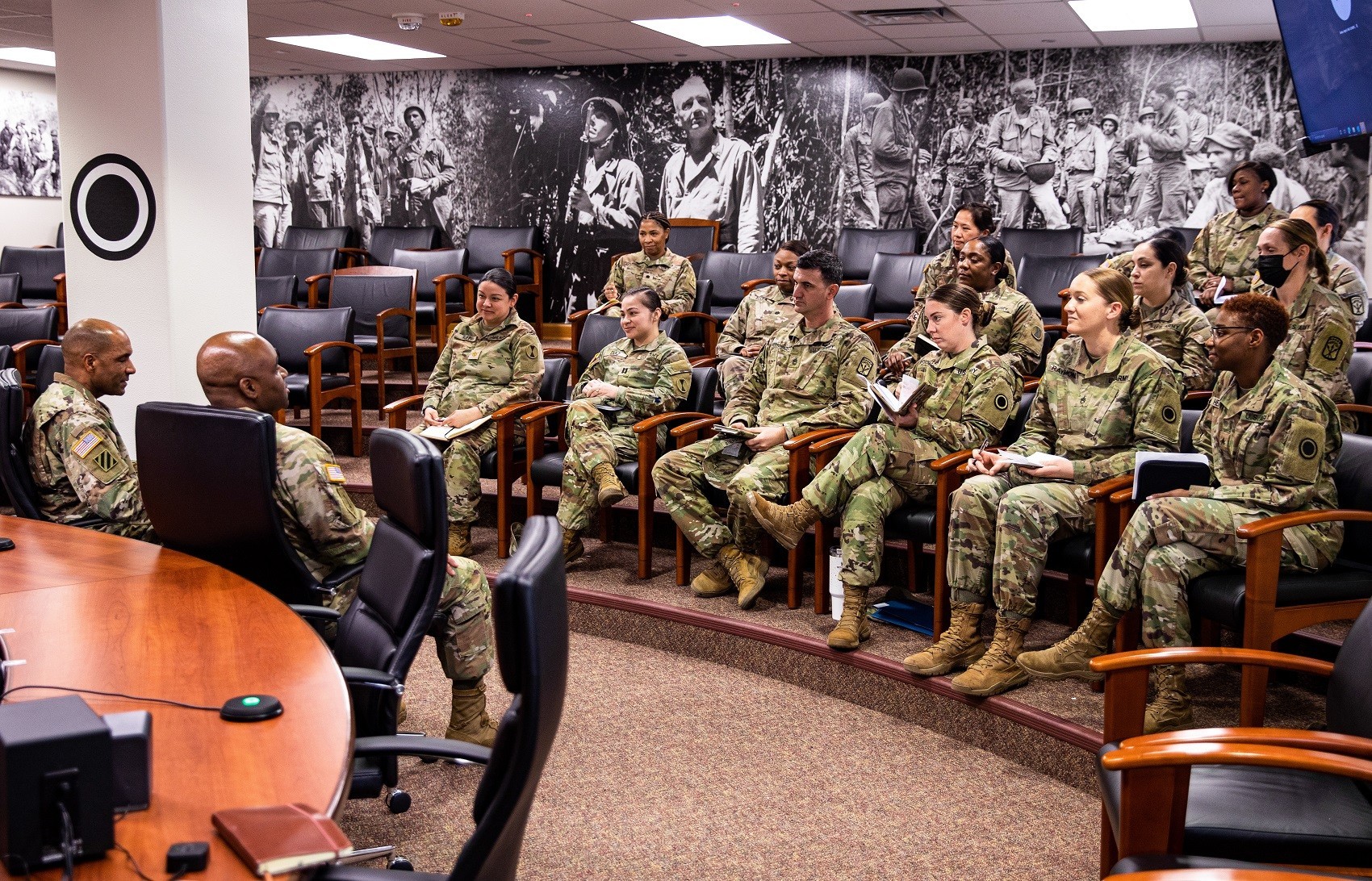 A draft policy is circulating among top officials of the U.S. Army that would allow soldiers to be able to request a transfer if they feel state or local laws discriminate against them based on gender, sex, religion, race or pregnancy.
Steve Beynon writing for Military.com reported last week the guidance, which would update a vague service policy to add specific language on discrimination, is far from final and would need approval from Army Secretary Christine Wormuth. But if enacted, it could be one of the most progressive policies for the Army amid a growing wave of local anti-LGBTQ and restrictive contraception laws in conservative-leaning states, where the Army has a majority of its bases and major commands.
"Some states are becoming untenable to live in; there's a rise in hate crimes and rise in LGBT discrimination," Lindsay Church, executive director of Minority Veterans of America, an advocacy group, told Military.com. "In order to serve this country, people need to be able to do their job and know their families are safe. All of these states get billions for bases but barely tolerate a lot of the service members."
This policy tweak to the existing Army regulations pertaining to compassionate reassignment would clarify the current standard rules, which are oft times fairly vague.
A source in the Army told Beynon the new guidance has not yet been fully worked out through the policy planning process or briefed to senior leaders including the Army secretary or the office of Defense Secretary Lloyd Austin.
"The Army does not comment on leaked, draft documents," Angel Tomko, a service spokesperson, told Military.com in an emailed statement. "AR 600-100 and 600-200 establish the criteria for which soldiers may request for a compassionate reassignment. The chain of command is responsible for ensuring soldiers and families' needs are supported and maintain a high quality of life."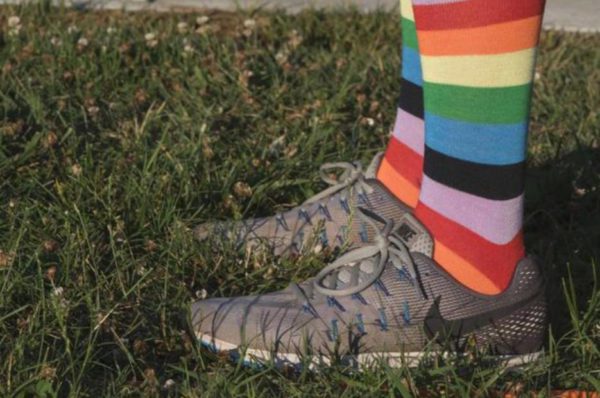 The Crystal City-based RAND Corporation had published a study on sexual orientation, gender identity and health among active duty servicemembers in 2015 that listed approximate six percent of LGBTQ troops are gay or bisexual and one percent are trans or nonbinary.
A senior analyst for RAND told the Washington Blade on background those numbers are likely much lower than in actuality as 2015 was less than four years after the repeal of 'Don't Ask, Don't Tell' and prior to when the Trump administration enacted the trans servicemember ban in 2017, which has had a chilling effect on open service.
The Biden administration repealed the Trump ban.
Another factor is that the current 18-24 year old troops colloquially referred to as "Gen Z" are much more inclined to embrace an LGBTQ identity and that would cause the numbers to be higher than reported.
Also factored in is uncertainty in the tweaking of policy in light of the recent leak of the draft U.S. Supreme Court decision that would effectively repeal Roe v. Wade.
According to Military.com it's unclear whether the Army's inclusion of pregnancy on the list would protect reproductive care for soldiers if Roe v. Wade is overturned. That language could be intended to protect pregnant service members or their families from employment or other discrimination, but could also be a means for some to argue for transfers based on broader reproductive rights.
One advocacy group pointed out that the current wave of anti-LGBTQ legislation will negatively impact the moral of service members:
"What we're seeing across the board is a small group of elected officials who are trying to politicize and weaponize LGBTQ identities in despicable ways. They're not only doing that to our youth, but the collateral damage is hurting our service members," Jacob Thomas, communications director for Common Defense, a progressive advocacy organization, told Military.com. "[Troops] can't be forced to live in places where they aren't seen as fully human."