Arlington candidates greet LGBTQ voters at 'Ice Cream Social'
150 turn out at home of gay bar owner Freddie Lutz
About a dozen elected officials or candidates running for public office this year in Arlington, Va. and surrounding Northern Virginia areas expressed strong support for LGBTQ rights at an event organized by the Arlington Gay & Lesbian Alliance (AGLA) that drew more than 150 LGBTQ and allied residents of Northern Virginia.
The event, billed as an Ice Cream Social, took place on Sunday, Sept. 25 at the Arlington home of Freddie Lutz, the owner of the Arlington gay bar Freddie's Beach Bar and the nearby restaurant Federico's, and Lutz's husband Johnny Cervantes. The two served as hosts for an event that appeared more like a meet-and-greet for local politicians.
Throughout the event attendees had access to unlimited free servings of ice cream from a commercial ice cream vendors truck parked in the driveway of Lutz and Cervante's house.
Among those who spoke at the event was gay Virginia State Sen. Adam Ebbin (D), whose district includes parts of Arlington, Alexandria, and Fairfax County. Ebbin, along with several of the other speakers, expressed strong opposition to Virginia Gov. Glenn Youngkin's recently proposed policy guidelines for transgender students in the state's public schools.
The proposed policy, which Youngkin says will take effect after a 30-day period of public comment, rescinds the trans supportive school policies put in place by former Gov. Ralph Northam's administration that allowed trans students to use the bathrooms, changing rooms and other facilities that match their gender identity.
Under the new policy guidelines released by the state's Department of Education, whose leaders were appointed by Youngkin, the state's 133 school districts must require transgender students to access school facilities and programs that match their biological gender. They also require teachers and school officials to inform parents if their child attempts to present as transgender in school, a development that critics say is the equivalent of "outing" trans kids in a way that could create mental health issues.
"We want to be clear that we value our transgender students," Ebbin told the gathering. "The governor is bullying and endangering students for cheap political points," he said. "And his new guidelines are in violation of not just federal court rulings but of the Virginia Human Rights Act, which explicitly states that there shall be no discrimination against transgender people, including in public schools," Ebbin said.
Others who expressed similar views along with general support for LGBTQ rights, including marriage equality, were State Sen. Barbara Favola (D-Arlington), and Virginia House of Delegates members Alfonso Lopez (D-Arlington/Fairfax Counties), Patrick Hope (D-Arlington), and Elizabeth Bennett-Parker (D-Arlington/Alexandria/Fairfax). 
Bennett-Parker defeated gay House of Delegates member Mark Levine in the June 2021 Democratic primary. Like others who spoke at the AGLA event, Bennett-Parker urged LGBTQ residents of Northern Virginia to do all they can to support state, local, and congressional Democrats in this year's election and in 2023, when the entire Virginia General Assembly is up for election.
"We need your help to make sure we maintain a commonwealth that will be safe and welcoming and inclusive towards all," she said.
Arlington County Board members Matt de Ferranti and Kattie Cristol said they and their colleagues on the Arlington Board, which serves as the county's legislative body, would continue their strong support for the LGBTQ community. De Ferranti noted that the board's recent legislative actions in support of LGBTQ rights prompted the Human Rights Campaign, the nation's largest LGBTQ rights organization, to award Arlington a 100 percent rating among municipalities nationwide on LGBTQ-related issues.
AGLA Treasurer Daniel Hays, who served as moderator for the part of the event in which the candidates or public officials spoke, said the LGBTQ group invited all candidates and elected officials representing Arlington to attend and speak at the event, including Republicans and independents as well as Democrats.
Among those who spoke were Karina Lipsman, the Republican candidate running against incumbent U.S. Rep. Don Beyer (D-Arlington), a longtime supporter of LGBTQ rights.
"I am pro-marriage equality," said Lipsman, who identified herself as "the only Ukrainian born refugee immigrant running for Congress in the entire country."
Also speaking was Matthew Hurtt, communications director for the Arlington County Republican Committee.
The LGBTQ attendees, which local activists say was reflective of the largely Democratic electorate of Arlington and Northern Virginia in general, responded with polite applause for Lipsman and Hurtt as well as for Adam Theo, a candidate for the Arlington County Board who described himself as a progressive libertarian running as an independent.
One of the final speakers was gay D.C. Advisory Neighborhood Commissioner Travis Swanson of ANC 7B03 in Ward 7, who thanked the speakers for their support of the LGBTQ community and called on those attending the event to urge their members of Congress to support D.C. statehood.
"AGLA is not endorsing any of the candidates you heard today," Hays told the gathering in closing remarks, noting that it is a nonpartisan group.
"However, what we strongly endorse is that you go out and make sure you are fully aware of what the individuals who are asking for your vote to be able to have another two years or four years or six years in office, that you know exactly what they've done or what they're going to do," he said.
Va. school district refuses grant from LGBTQ group
Board members opposed It Gets Better Project money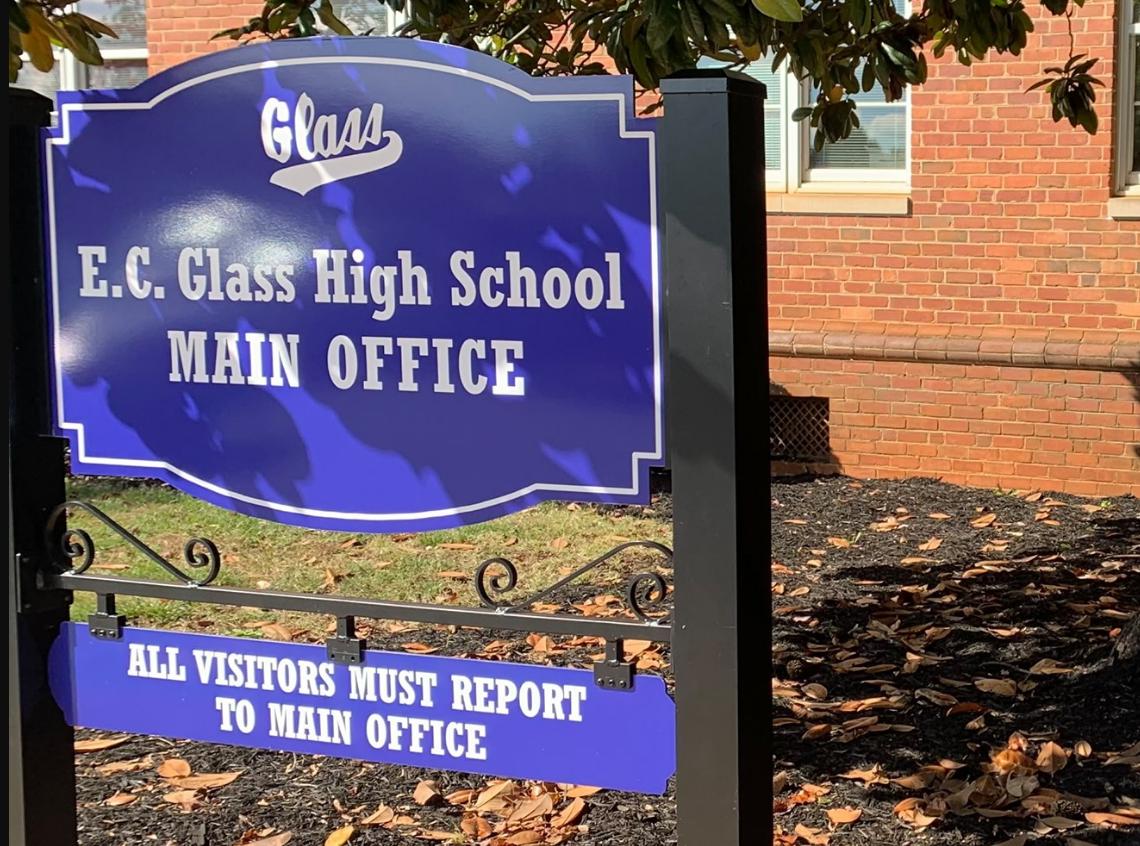 At its regular board meeting last week, the Lynchburg City School Board voted 7-2 against accepting a grant from the It Gets Better Project. The Lynchburg News and Advance reported that the $10,000 grant was earmarked to develop a safe-space or "quiet room."
The E.C. Glass High School Gender and Sexuality Alliance (GSA) club was awarded the grant back in August as part of the nonprofit's "50 States 50 Grants 5,000 Voices" program, an "initiative to fund projects that support and uplift LGBTQ+ identity in schools across the U.S. and Canada."
In an interview with WSET, Brittany Harris, co-president of the GSA Club, E.C. Glass was the first school in Virginia to be awarded the money from the grant.
"We worked so hard to get this," Harris said. "We submitted videos and testimonials from our students and how they have conquered so much; it was so surreal to be awarded the grant."
During the Oct. 24 school board work session meeting, Board Chair Atul Gupta and Lynchburg City Schools Supt. Crystal Edwards told E.C. Glass principal Daniel Rule to provide more information on it and answer questions about the grant. This was also requested of the student GSA officers.
"Many schools within LCS already have such rooms and they have been shown to promote student self-regulation and are correlated to better student outcomes," Rule told the board at that meeting.
"The students selected this project due to the high rate of bullying that the LGBTQIA+ community experiences, but the entire school would be welcomed and encouraged to use the room. The budget for the room includes flexible seating, interactive sensory devices, non-intrusive lighting and white noise machines," Rule added.
During the Nov. 14 meeting the Lynchburg News and Advance reported that five E.C. Glass students and GSA club members told the board why they applied for the grant and why they picked the projects it's intended to fund.
"Many students, including myself, struggle with mental health. School can be overwhelming just by itself, but a lot has happened in the last three or four years, what with the uncertainty of COVID along with the many lockdowns and how those have affected students," junior Lindley Crosby said.
"Students have skipped school because they don't feel safe or they don't feel supported and these classrooms can be disruptive and chaotic and sometimes it can be too much. We want to provide this safe room so they have somewhere to go and breathe for a second."
There were points that the meeting became contentious, a grandparent and guardian of an E.C. Glass student, Greg Barry, spoke in opposition to the grant.
"Let me be very clear, the LBGTQ agenda in schools is about indoctrination and grooming our children into an evil and wicked lifestyle, all while circumventing the rights and responsibilities of parents," he said.
TikTok video of Va. father at school board meeting goes viral
Cody Conner's child is transgender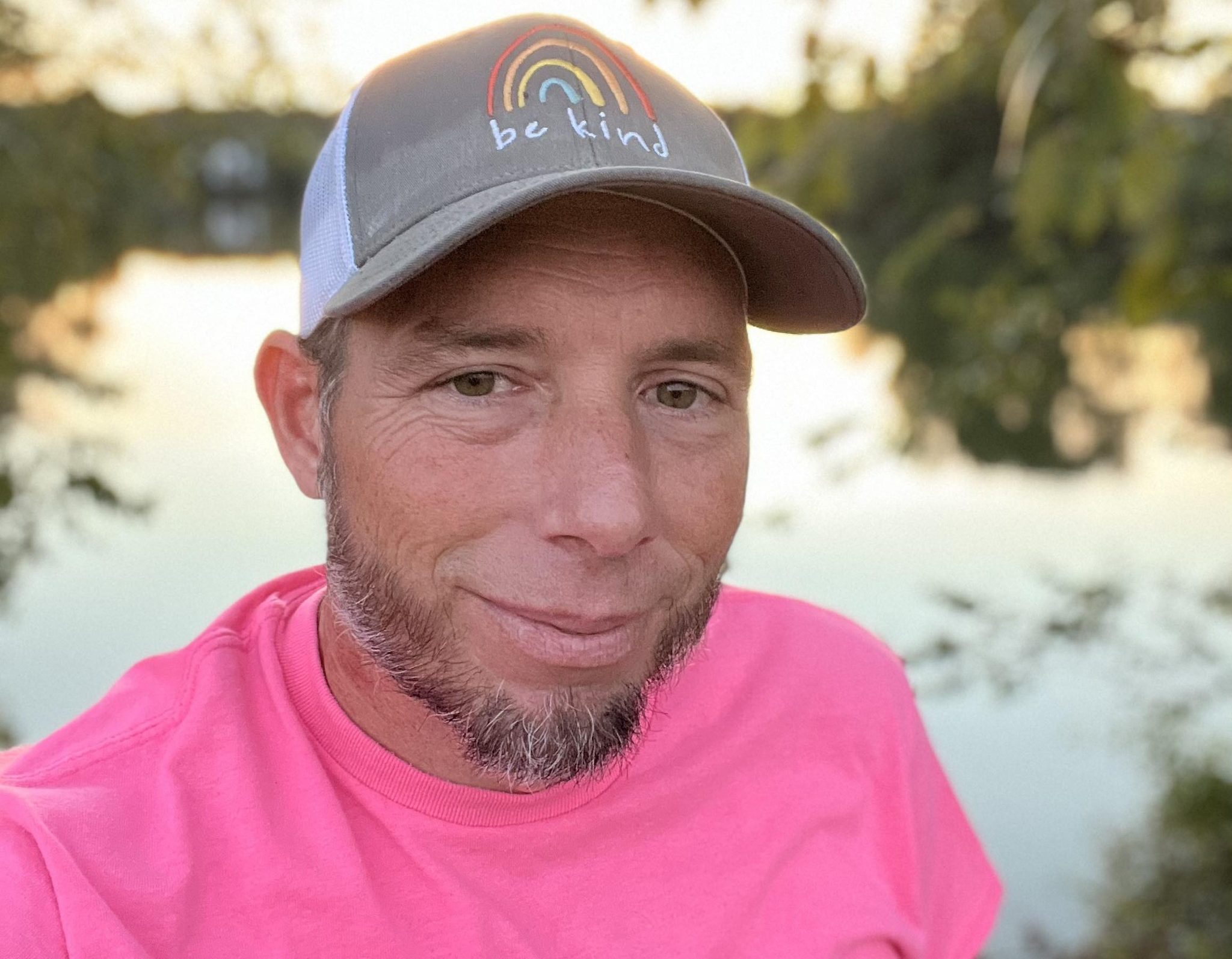 Cody Conner, a father of three kids, gave a passionate speech supporting LGBTQ kids during the Virginia Beach City Public Schools' board meeting last month that was uploaded as a TikTok video that has since gone viral.
Conner excoriated the board for considering implementation of Republican Virginia Gov. Glenn Youngkin's anti-transgender school policies. 
"You are never going to find a right way to do the wrong thing and Gov. Youngkin's policies are wrong," Conner told the board.
"Never in history have the good guys been the segregationist group pushing to legislate identity," he said. "Never in history have the good guys been closely connected with and supported by hate groups like the Proud Boys. And the good guys don't put Hitler quotes for inspiration on the front of their newsletters. News flash: They're the bad guys. They're the bad guys supporting bad policy. And if you support the same bad policy, guess what? You're one of the bad guys too."
"When you look around and see only the wrong people supporting what you're doing, you're doing the wrong thing. Now you've heard some speakers come up here and say how they love these kids but won't accept them. I'm here to tell you that if your love makes somebody not want to be alive, it's not love. That's not love.
Some of you are going to get up here and say 'it's the law.' Well, I remind you that slavery and segregation used to be the law here in Virginia.
I just knew I couldn't standby and do nothing, just let it happen and hope everything worked out ok and I also wanted to make sure my kid knew that I would stand up for them," Conner explains as he begins to tear up. "My big job as a parent is not to tell my children who they are, it's not to make the decisions for them, it's not to live their life or decide what their life is going to be, but to show them the best way I know how to walk through this world."
According to PRIDE journalist Ariel Messman-Rucker, Conner moved his family to Virginia Beach right before Youngkin's policies passed and he worries about the future of his 13-year-old transgender daughter who is now in the 8th grade. The family moved from rural Virginia to Virginia Beach so that their kid, who came out as trans a year ago, would be in a school system that would be supportive, but that all changed because of Youngkin.
The 42-year-old father told PRIDE he's a quiet person and might not have made the choice to speak up if not for his kids.
Virginia's Department of Education at the direction of the governor has set out "model policies" for public schools that require students to use the bathroom and sports team that matches their sex at birth.
The policies require written instruction from parents for a student to use names or gender pronouns that differ from the official record, meaning that teacher can deadname students — refer to them by their prior name — if paperwork isn't filled out by the parents and it requires the school to inform parents if a student is questioning their identity, according to WVEC.
LGBTQ rights activists, including Equality Virginia, have stated these policies will be especially detrimental to LGBTQ students who come from conservative non-affirming homes.
The Virginia Beach School Board in a 9-1 vote approved an updated policy for trans and nonbinary students.
The new policy will require teachers to use pronouns and names that are on official record with exceptions for nicknames commonly associated with the student's legal name. If a student requests anything else, teachers will be required to report it to the parents. Students must also use bathrooms and participate in sports teams that correspond to their assigned sex.
Va. says Loudoun County photographer can refuse to shoot same sex weddings
Bob Updegrove challenged 2020 nondiscrimination law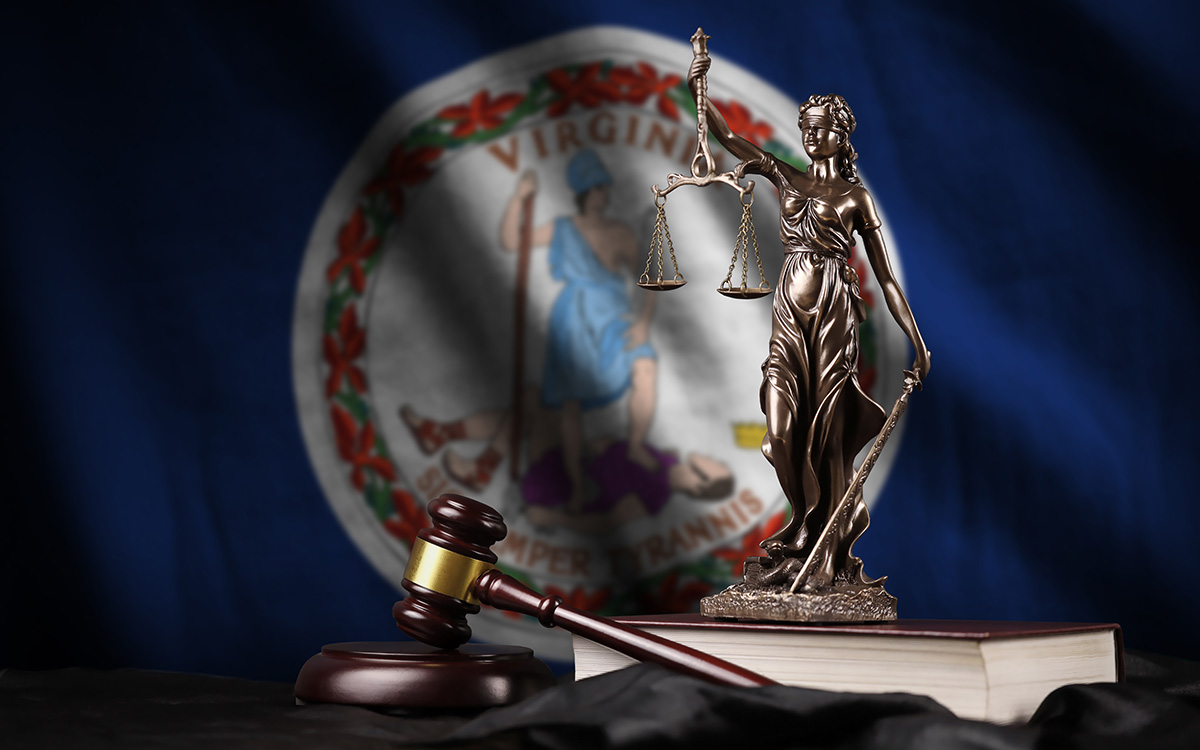 Virginia last week said a Loudoun County photographer who filed a federal lawsuit against the state's nondiscrimination law can refuse to photograph same-sex weddings.
Bob Updegrove in 2020 filed a federal lawsuit that challenged the Virginia Values Act, which bans discrimination based on sexual orientation and gender identity.
The Alliance Defending Freedom, an anti-LGBTQ legal group who represents Updegrove, on its website said the law that took effect on July 1, 2020, "forces him to use his artistic talents to photograph same-sex weddings if he photographs weddings between one man and one woman." The Alliance Defending Freedom further notes the Virginia Values Act "violates foundational rights set forth in the U.S. Constitution, including the First Amendment's Free Speech and Free Exercise clauses."
A Nov. 3 filing with the 4th U.S. Circuit Court of Appeals in Richmond notes the state will not "force" Updegrove "to offer or provide photography celebrating same-sex weddings." It also refers to the U.S. Supreme Court's 303 Creative ruling in favor of Lorie Smith, a Colorado graphic artist who refused to make wedding websites for same-sex couples, even though the state's nondiscrimination law bans discrimination based on sexual orientation.
The Alliance Defending Freedom represented Smith in her case.
Republican Virginia Attorney General Jason Miyares was among the defendants named in his Nov. 3 filing with the 4th Circuit.