Author Kenny Fries on being queer, disabled, and Jewish
How the three identities formed his rather irreverent take on life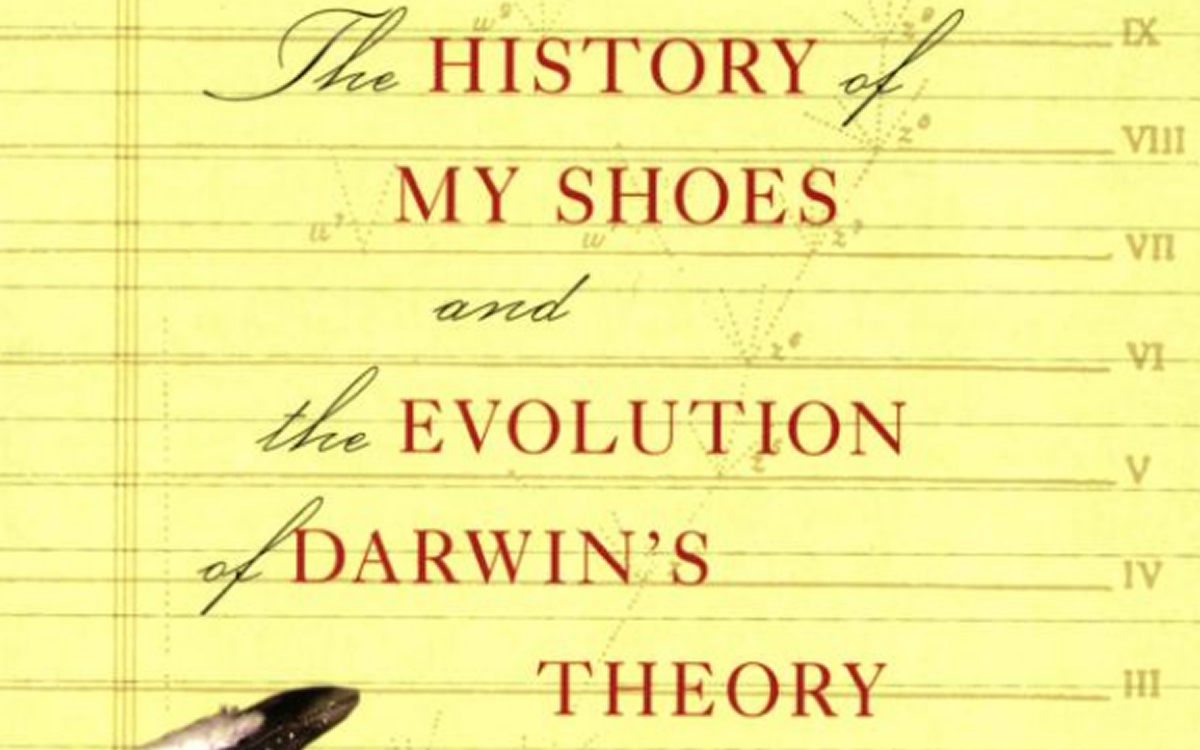 (Editor's Note: One in four people in America has a disability, according to the Center for Disease Control and Prevention. Queer and disabled people have long been a vital part of the LGBTQ community. Take two of the many queer history icons who were disabled: Michelangelo is believed to have been autistic. Marsha P. Johnson, who played a heroic role in the Stonewall Uprising, had physical and psychiatric disabilities. Today, Deaf/Blind fantasy writer Elsa Sjunneson, actor and bilateral amputee Eric Graise — Marvin in the "Queer as Folk" reboot — and Kathy Martinez, a blind, Latinx lesbian, who was Assistant Secretary of Labor for Disability Employment Policy for the Obama administration, are only a few of the numerous queer and disabled people in the LGBTQ community. Yet, the stories of this vital segment of the queer community have rarely been told. In its monthly, year-long series, "Queer, Crip and Here," the Blade will tell some of these long un-heard stories.)
In 1991, when he was living in Provincetown, he agreed to be a model for a guide to "gay sex," gay, disabled and Jewish author and poet Kenny Fries writes in his memoir "The History of My Shoes and the Evolution of Darwin's Theory."
Fries, 62, who's just been awarded a Disability Futures Fellowship by the Ford Foundation, has been disabled since birth.
His medical records say that he has "congenital deformities of the lower extremities," Fries said in an email interview with the Blade, "Basically, I was missing bones in my legs when born."
Sometime later, Fries learned that the medical term for his disability is "fibular hemimelia." "There is no known cause," he added, "and it is nothing a pregnant mother does or doesn't do that causes this."
Back in 1991 in Provincetown, the local artist who was working on the gay sex guide wanted to make sure that it would correctly portray a disabled man having sex.
Fries was pleased when the artist showed him the pictures he'd taken of him and his partner in the modeling session. "I recognize the images of myself in both the photos and the drawing as very beautiful," Fries writes.
But a week later, Fries's feelings of pride were dissed. The guide's art director didn't like how the drawing turned out, Fries recalled the artist telling him. "'He said that in the drawing the disability didn't read. He wants me to cut off one of your legs,'" Fries writes.
Coming out wasn't that difficult for Fries. Though, "I'm sure at times it felt difficult," he said. "I think it was the combination of being both gay and disabled that posed the most challenges."
If you're disabled, you're likely to run into ableism in the form of inaccessibility, pity, employment discrimination, discomfort, and fear. Perhaps, most hurtful, especially if you're queer and disabled, is what Fries calls the myth of "the ideal body." (This reporter is queer and disabled.)
Anyone with a body that is perceived as different is up against this myth, Fries said. "Everyone is affected by this myth, even straight white men. They just don't know it as much as we do."
Though he's been disabled since he was born in Brooklyn, N.Y., and his disability is quite noticeable, Fries didn't "come out" as disabled until he was in college.
Fries saw a psychologist after he began having panic attacks. "He did something not quite kosher," Fries said, "making a deal with me that he'd come see the musical I was directing if I went to talk with Irv Zola, a disabled professor who taught at Brandeis, where I was an undergraduate."
In those days, Zola was one of the very few disabled faculty at any college. "It was sheer luck that he was at mine," Fries said.
At Zola's suggestion, Fries got in touch with the Boston Self-Help Center, and, for a time, joined their peer support group. After grad school, Fries moved to San Francisco. There, he met Marilyn Golden, a disability rights movement leader. Meeting Golden, his first mentor, launched Fries's disability rights journey.
Another important step for Fries in his "coming out" as disabled was when he took part in the Contemporary Chautauqua on Performance and Disability that was organized by Vicki Lewis at the Mark Taper Forum in Los Angeles in 1994. There, Fries met creative nonfiction and fiction writer Anne Finger, playwright Susan R. Nussbaum and other disabled writers. These writers became his "comrades in arms," he said.
Golden and Nussbaum died earlier this year. It was "a great personal and community loss," Fries said.
The apartment building where he grew up was like a "vertical high rise shtetl," Fries said, when asked how being Jewish fit into his queer and disabled identity.
"An ex called me 'the Nazi Trifecta,'" Fries said, "as Jews, the disabled and queers were persecuted and killed during the Nazi regime."
Being queer, disabled, and Jewish – being triply "othered" has emphasized his "questioning," Fries said, "especially of societal structures and institutions."
Somehow, he believes, these three identities combined to form his rather irreverent take on things.
The writing bug bit Fries early on. "As a child, I was always thinking of plays," Fries said, "and wrote some silly ones."
Fries is one of our time's most distinguished and important queer and disabled writers. He is the author of "Province of the Gods," "The History of My Shoes and the Evolution of Darwin's Theory" and "Body, Remember: A Memoir." His books of poetry include "In the Gardens of Japan," "Desert Walking" and "Anesthesia."
If you're visibly disabled, you're stared at often by nondisabled people.
Fries has helped disabled people, queer and non-queer, to reclaim the stare. He edited the groundbreaking anthology "Staring Back: The Disability Experience from the Inside Out," in which writers, including queer icon Adrienne Rich, reflect on their lived experience of being disabled.
"I didn't realize Rich was disabled (she had rheumatoid arthritis) until I saw her using a cane at a reading in the Bay Area," Fries said.
Fries lives with his husband, who is Canadian, in Berlin. They met when Fries was in Japan in 2005 and married in 2007.
"Living in cultures other than my own, as well as travel, has always been a foundation of my work," Fries said.
Occasionally, Fries has encountered "direct" ableism in the queer community. Such as the time decades ago when he wasn't allowed into a gay bar in Florence, Italy. Or the "very rare" sexual rejection by a nondisabled person. "This harkens back to the ideal body myth," Fries said.
More insidious to Fries is the ableism of inaccessible queer spaces and events and the lack of inclusion of disabled people on queer-related panels at readings and events.
Then, there are the apps, Fries said. "How many disabled guys does one encounter on Grindr?" he said. "Even the profile questions asked show the default is not to think of physical difference."
Fries came to Berlin to do research for the book he's working on "Stumbling Over History: Disability and the Holocaust" and his video series "What Happened Here in the Summer of 1940?"
"The disabled were the first group to be mass murdered in gas chambers in Aktion T4, the Nazi program that killed 70,000 disabled persons," Fries said.
"After T4 officially ended, 230,000 more disabled people were killed by gas," Fries added, "as well as by other means, such as starvation, medication overdose and neglect."
This is still a relatively unknown history to most people, even in Germany, Fries said.
Fries's supply of energy is boundless. He has curated "Queering the Crip, Cripping the Queer," the first international exhibit on queer/disability history, activism, and culture. It opened at the Schwules Museum Berlin on Sept. 1 and runs through the end of January 2023.
The exhibit includes the work of more than 20 contemporary queer/disabled artists.
A major theme of the exhibit is "'the ideal body'," Fries said, "how this fantasy has pervaded both queer and disability history and lives, and how queer/disabled artists have counteracted this."
Many people know Audre Lorde as a queer, Black icon. But most don't think of her as having a disability. Yet, Lorde, who had cancer, was disabled. She is included in the exhibit.
"Lorde was a very important figure for the Afro-German women's movement," Fries said.
Lorde wrote about having cancer in "The Cancer Journals." She had an ahead-of-her- times view of disability, Fries said. "In an interview featured in the exhibit, she talks about a feminist book fair in London in 1984, which was held in an inaccessible space."
It is important for all of us that such events be made available to disabled women, Lorde said in the interview, "and we should make sure they are announced in black women's magazines."
Lorde understood intersectionality before it became popular, Fries said.
For more information go to: kennyfries.com
New Studio Theatre production explores misery of addiction
Slogging through the work of recovery in 'People, Places & Things'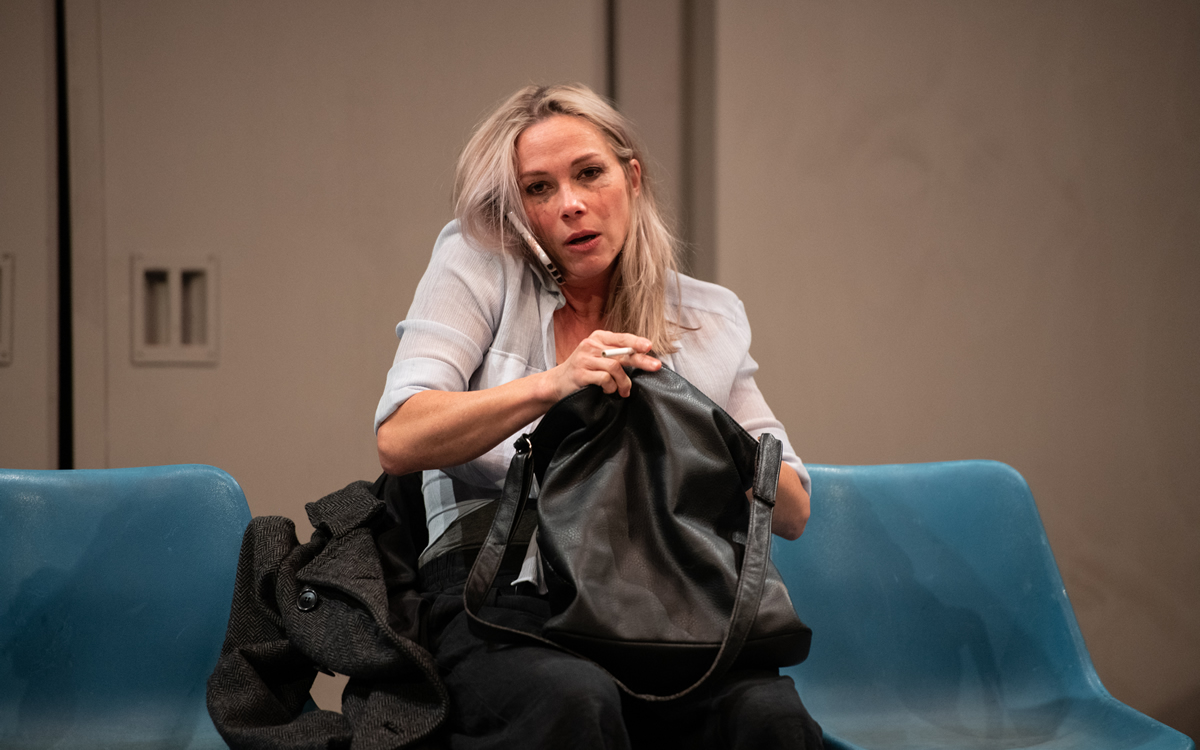 'People, Places & Things'
Through Dec. 11
Studio Theatre
1501 14th St., N.W.
$65-$95
Studiotheatre.org
Meet Emma, working actor and addict.  
After a lot of hard partying and an onstage collapse, the relapsing heroine of Duncan Macmillan's "People, Places & Things" devises a sort of strategy. She'll do a short stint in rehab and get back to work as soon as possible, sort of breeze in and breeze out. But things don't quite pan out as planned.
In Macmillan's superbly written and aptly named work (the title references a recovery slogan about triggers and relapse), the English playwright takes a lucid and, at turns, funny and mordantly perceptive look into the misery of addiction and the vicissitudes of recovery. At the center of his work is Emma — dishonest, witty, very toxic, but in spite of everything, likeable.
At Studio Theatre, director David Muse succeeds in leading an inventive design team and strong cast, particularly Kristen Bush as wily Emma, in bringing this not unfamiliar but compellingly told tale to life.
After a major professional screw up, (a wasted Emma implodes during a performance of Chekhov's "The Seagull"), she voluntarily checks into a British clinic. At intake she's still high and in an uncharacteristically honest moment, readily admits to having recently indulged in a panoply of pills, weed, coke, speed, and ibuprofen washed down with gin and a good bottle of Rioja.
Unsold on the 12 steps, she's resistant. Still the show must go on – loads of therapy (one-on-one and group) and role-playing sessions ensue. The medical professionals, staff, and patients are played effectively by Nathan Whitmer, Lise Bruneau, Tessa Klein, Maboud Ebrahimzadeh, Emily Erickson, Derek Garza, Lynette R. Freeman, and the excellent David Manis.
Jeanne Paulsen plays Emma's helpful doctor and later and more startling, her mother. Jahi Kearse adds an inspiring presence as a fellow addict.
Watching an addict slog through the yeoman work of recovery, and in this case an unenthusiastic patient's passage from detox to therapy to departure, isn't anything new; but here, the unfolding journey feels fresh despite or maybe due to the protagonist's dearth of pink cloud elation. There's also a real true-to-lifeness about it.
Studio's new Victor Shargai Theatre has been configured as alley staging (it's like a catwalk with banked seating on either side), making for an intimate experience. Debra Booth's institutional grey set changes fairly seamlessly and entertainingly to different spaces, all interconnected in Emma's recovery – a stage, an after-hours club evoking both allure and dread, offices, therapy rooms, and bedrooms.
Lighting by Andrew Cissna and Lindsay Jones's music contribute to a sometimes-unsettling mood. 
Macmillan wrote "People, Places & Things" with a meaty female role in mind. It premiered at London's National Theatre in 2015 and moved to New York a couple of years later. The production proved a great success for everyone involved, including Denise Gough who created the role of Emma. Bush is garnering a similar reaction at Studio.
As the action moves steadily toward an ending, contributing factors regarding Emma's dysfunction are revealed – cold family, a brother's death. Some definite headway is made. Still, there's no denying that over turbulent years, she's left some very hurt and disappointed colleagues and family in her frenzied drug fueled wake.
The actor/addict leaves rehab markedly less messy. Reentering the world as a different Emma, she lands at the home of her unsympathetic parents, not the most cushiony place for a sober re-launch.
Her future is unclear, and like her sobriety, can't be taken for granted.
Patti LaBelle, Gladys Knight dazzle at AIDS Healthcare Foundation World AIDS Day Concert at Kennedy Center
Renowned vocalists delivered show-stopping performances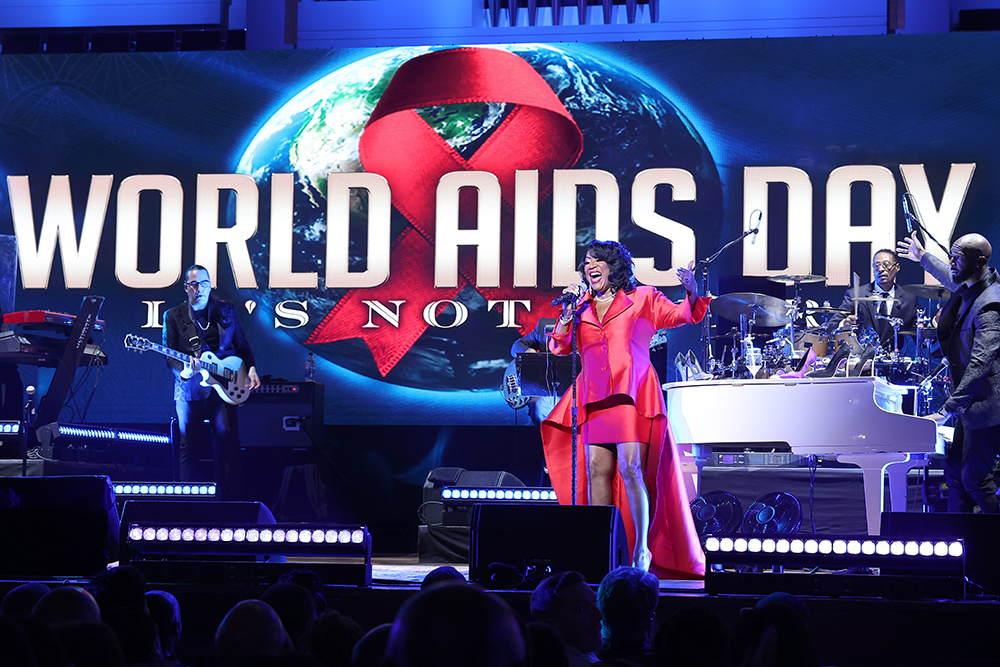 The AIDS Healthcare Foundation (AHF) hosted its 2022 World AIDS Day Concert on Wednesday, Nov. 30, at the concert hall of The Kennedy Center in D.C. Renowned multi-Grammy Award-winning vocalists Patti LaBelle and Gladys Knight delivered show-stopping performances to the packed crowd, which included supporters, dignitaries such as: Harold Phillips, Director of the White House Office of National AIDS Policy; White House Senior Advisor for Public Engagement, Mayor Keisha Lance Bottoms, Congresswoman Sheila Jackson Lee, and New Orleans Mayor, Mayor LaToya Cantrell, and more, in a night of hope and celebration.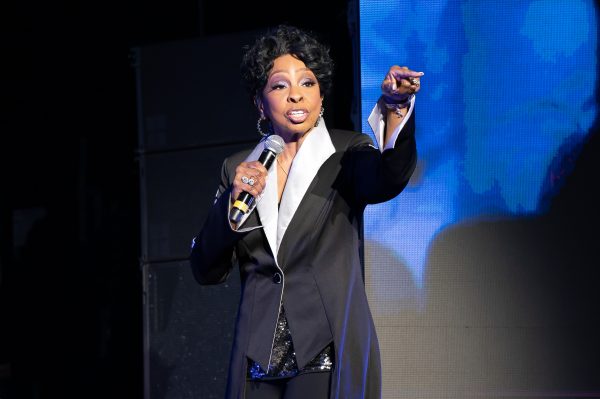 AIDS Healthcare Foundation (AHF), is the world's largest HIV/AIDS care provider, currently operating in 45 countries. The concert is held every year to commemorate World AIDS Day, observed internationally each year on Dec. 1. This year also marked the global organization's 35th anniversary.
At the event, longtime humanitarian and AIDS advocate, Princess Diana was honored, posthumously, with AHF's Lifetime Achievement Award. Under its "Keep the Promise!" banner, AHF also acknowledged progress made in the global fight against HIV and AIDS and continues to raise awareness about "The Other Pandemic" as a reminder of the significant work still to be done on HIV/AIDS, as well as remembering the lives that have been lost over the years.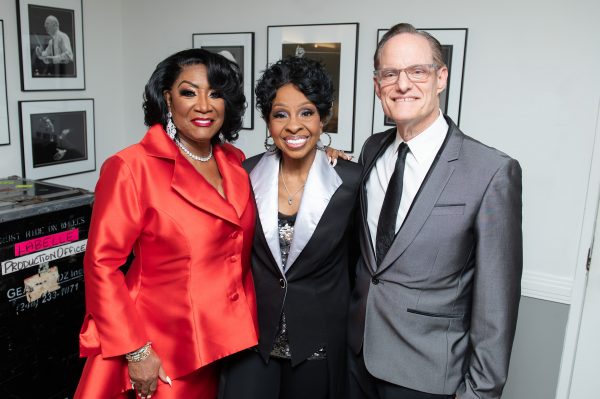 Michael Weinstein, President of AHF, said, "As millions remain affected by HIV/AIDS around the globe, World AIDS Day annually provides an opportunity to honor those we've lost and those living with HIV/AIDS today, as well as reminding leaders and the community of the work that still remains to address this epidemic. From providing compassionate AIDS hospice care in those darkest early days to growing to become the largest global AIDS organization today, now providing lifesaving care and treatment to more than 1.7 million people around the globe, we also celebrate the tireless work of all those who help make today's AHF possible: our staff, Board, affiliate organizations and affinity groups, friends, family and elected officials and community partners across the globe, but most of all, our clients and patients—with our annual 2022 World AIDS Day event. It was a momentous night to host our World AIDS Day concert at The Kennedy Center for the first time, and welcome back the legendary Patti LaBelle, and have another great American icon, Gladys Knight join us, while also being able to honor the legacy and humanitarian work of the late Princess Diana."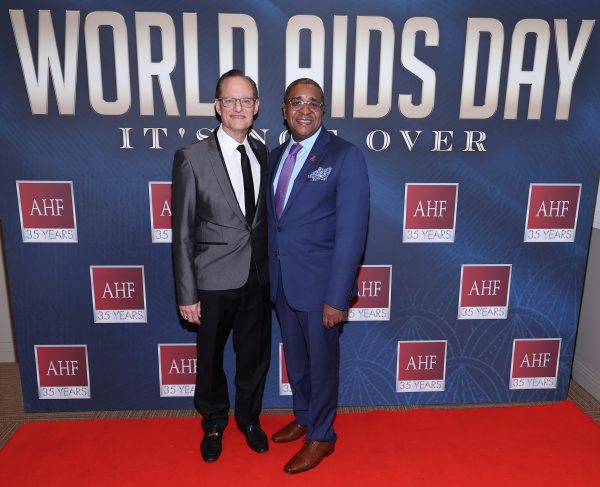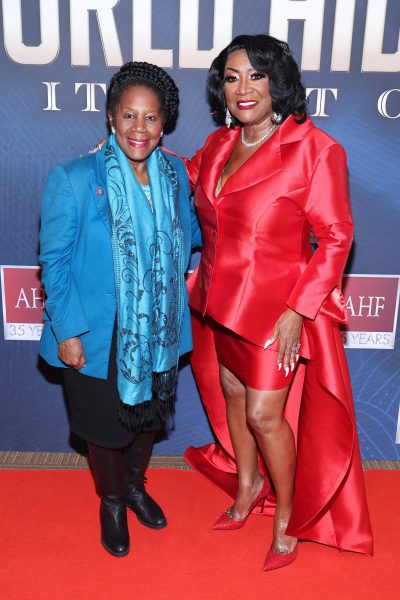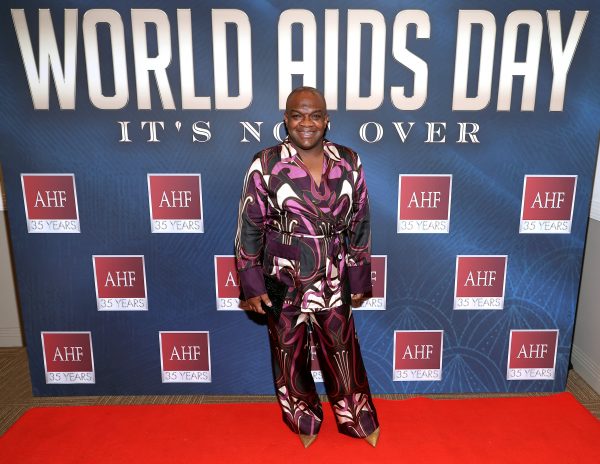 Streisand's 'Live at the Bon Soir': Birth of a diva
Album finally released 50 years after being recorded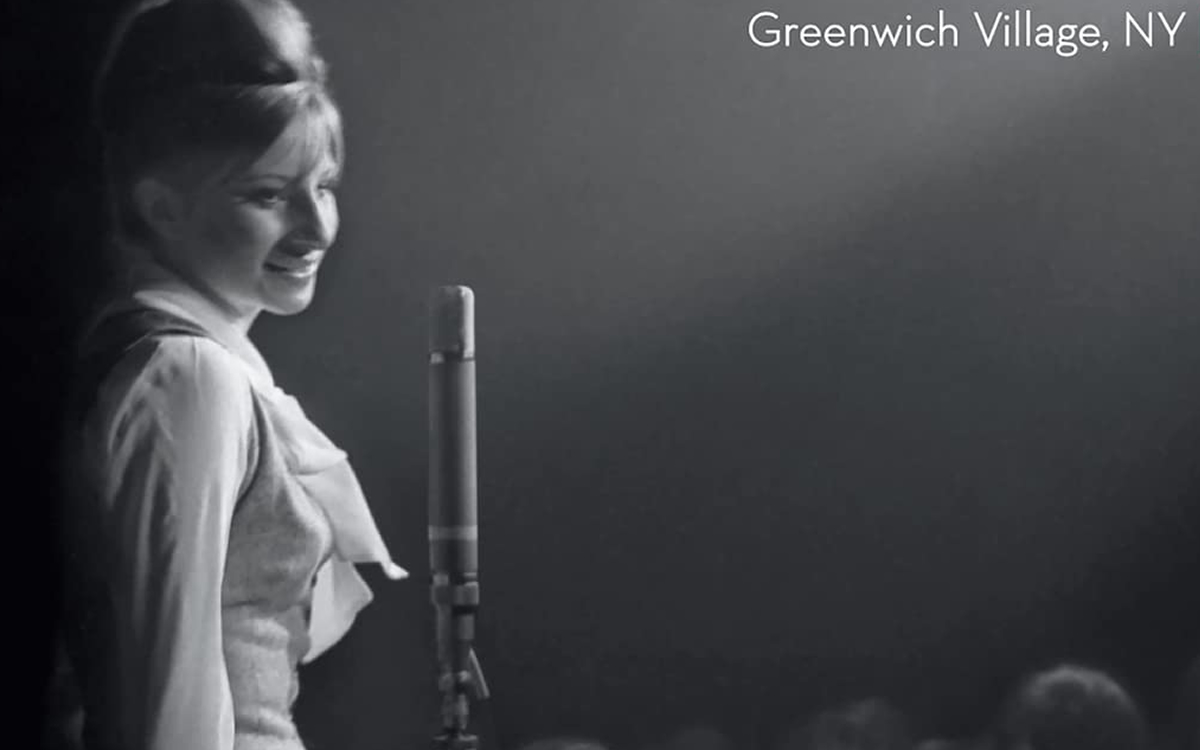 Happy days are here again!
Sixty years ago, for three nights in November 1962, Columbia Records recorded a young (20-year-old) singer as she performed at the Bon Soir, a small nightclub in Greenwich Village. The singer's name was Barbra Streisand, and the recording was slated to be her debut album. Streisand wasn't that widely known then. But as (the character) Miss Marmelstein, Streisand was stopping the show nightly in the Broadway production "I Can Get It for You Wholesale." After the show's curtain call, she took a cab to perform at the Bon Soir club, according to the website barbra-archives.info.
But though the recording of Streisand live at the Village club was talked about the way you'd chat about an awesome legend, the album was shelved for more than half a century. Instead of releasing the "Live at the Bon Soir," Columbia in 1963 released "The Barbra Streisand Album" (which was recorded in a studio) as Streisand's debut album.
If you're queer, you know Streisand rules! To the delight of critics, fans and mid-century history aficionados, on Nov. 4, six decades after it was recorded, "Live at the Bon Soir," wonderfully remastered, was released on vinyl and SACD. It is also available on streaming services.
If you've fantasized about spending an intimate evening with Streisand (Barbra singing and engaging in witty repartee for just you and your intimates), "Live at the Bon Soir" is a dream come true. When Streisand says, "I wish there were another word for thank you…I mean, like, anything, you know" and introduces the club audience to her "boyfriend's suit," you feel that she's talking directly to you.
Streisand's voice is at its youthful, gorgeous best and her one-of-a-spectacular-kind personality comes through in her banter between songs. Listening to the album is an immersive experience. You're witnessing the birth of a diva.
The album's 24 tracks range from an indelible version of the torch song "Cry Me a River" to a playful rendition of "Who's Afraid of the Big Bad Wolf?"
One of the best things about "Live at the Bon Soir" is its comprehensive, illuminating liner notes. Produced by Streisand, Martin Erlichman and Jay Landers, the CD of the album is packaged in a hardcover book with 32 pages of historical notes, photos and a message from Streisand. The vinyl version comes with a 12-page booklet. The notes provide insight into not only the making of the album, but of most interest to Streisand devotees, what it was like to perform live at the beginning of her career.
"I had never even been in a nightclub until I sang in one," Streisand writes in the album's liner notes about performing at and recording "Live at the Bon Soir."
"I sang two songs in a talent contest at a little club called the Lion and won," Streisand adds, "which led to being hired at a more sophisticated supper club around the corner called the Bon Soir, with an actual stage and a spotlight."
The sound on the restored version of "Live at the Bon Soir" is much better than it was on the original recording.
"The science of recording has made quantum leaps since 1962," writes Landers on the album's liner notes, "Grammy Award winning engineer, Jochem van der Saag, has subtly solved audio issues in ways his predecessors could hardly have fathomed."
Streisand has recorded albums with political and contemporary songs. These recordings are often superb. (Is anything by Streisand ever remotely bad?)
But "Live at the Bon Soir" is a gift to anyone who loves standards from the American song-book – from "I Hate Music" (Leonard Bernstein) to "Right as the Rain" (Harold Arlen/E.Y. Harburg) to "Come To The Supermarket (in Old Peking)" (Cole Porter) to "Happy Days Are Here Again" (Jack Yellen/Milton Ager).
Even if you're allergic to show tunes, you'll be entranced by "Live at the Bon Soir."
The Blade may receive commissions from qualifying purchases made via this post.