Victory Fund endorses Herod for Denver mayor
'It's about getting the right LGBTQ person elected'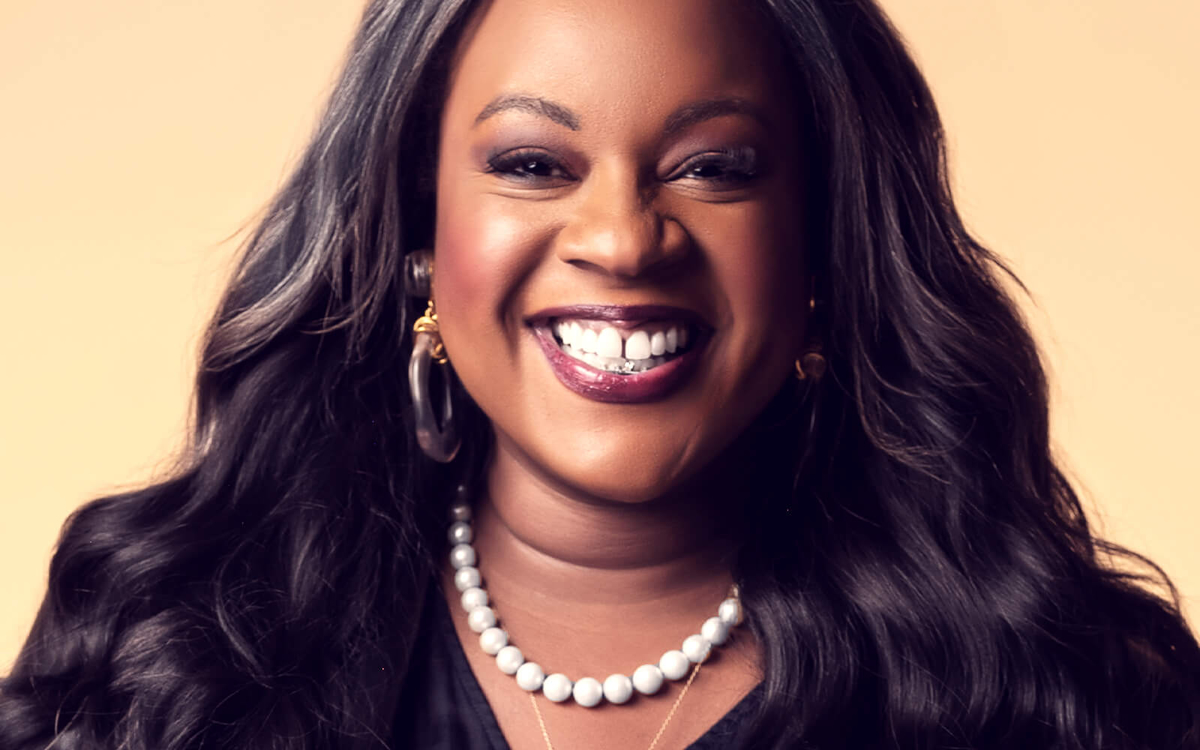 The LGBTQ Victory Fund, the only national organization dedicated to electing LGBTQ leaders to public office, has picked its top choice for Denver's next mayor — Leslie Herod, who currently serves as District 8 representative in the Colorado House of Representatives.
Herod hopes to continue her service to the city as its mayor and someone who believes Denver is ready to tackle the challenges that lie ahead.
"It's not just about getting an LGBTQ person, it's about getting the right LGBTQ person elected. And the fact that they chose to endorse me and support me really means a lot to me," Herod said.
Herod, who is the first African American to be elected to the Colorado General Assembly, announced the endorsement in a press release.
"I know Leslie's commitment to smart public policy and leadership to address issues of real concern for all Denverites makes her the best candidate," said Annise Parker, president and CEO of LGBTQ Victory Fund.
Herod began serving Denver in 2016, when she was first elected to represent the city in the General Assembly.
According to statewide opinion surveys, Denver is at crossroads, coping with two major issues: crime and affordable housing versus homelessness.
"Denver's a city where we still have a lot of vacant lots and many of those vacant lots are owned by the city and county of Denver or Denver Public Schools. We can use that space to ensure that those across the housing spectrum have access to housing," Herod said.
Herod said these are the primary goals she will focus on through a collaborative and equitable lens that ensures every Denverite has a voice in the conversation about the future of the city and can thrive in the place they call home.
Denver has 20 candidates running for mayor. And although that may sound intimidating, Herod is confident she is the right candidate for the job.
"I know Denver is ready to take advantage of all the opportunities that lie before us. And for me, it's really about making sure that we are improving the lives of every single Denverite so our city and our communities can thrive," Herod said.
Herod has passed more than 150 pieces of legislation, and when she noticed a need for mental health services, she successfully launched Support Team Assiatnce Response (STAR). STAR provides an EMT and mental health professional in response to mental health related emergency calls instead of law enforcement and a firefighter paramedic.
Besides advocating for Denver residents' mental and physical health, including the LGBTQ community, Herod has improved access to HIV/AIDS medications and fought for the safety of trans kids in schools.
Biden calls Club Q owners as community grapples with aftermath
Focus on the Family headquarters vandalized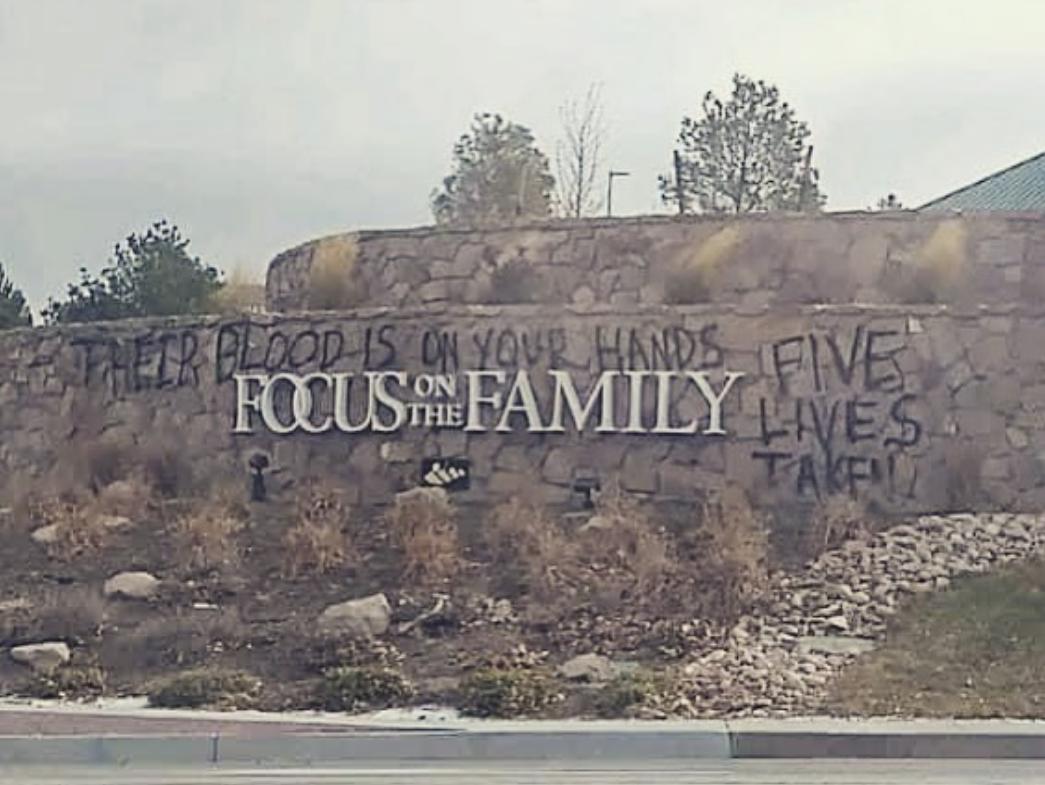 As the LGBTQ community continues to mourn the loss of the five people killed in last weekend's mass shooting, focus is now shifting to a reflection of anti-LGBTQ sentiment that has evolved from prejudice to incitement according to Nic Grzecka, a co-owner of Club Q.
In an interview with the Associated Press, one of his first since the chaos of the aftermath created by the mass-shooting, Grzecka said he believes the targeting of a drag queen event is connected to the art form being cast in a false light in recent months by right-wing activists and politicians who complain about the "sexualization" or "grooming" of children.
Even though general acceptance of the LGBTQ community has grown, this new dynamic has fostered a dangerous climate, he said.
"It's different to walk down the street holding my boyfriend's hand and getting spit at (as opposed to) a politician relating a drag queen to a groomer of their children," Grzecka said. "I would rather be spit on in the street than the hate get as bad as where we are today."
On Thursday, President Joe Biden spending the Thanksgiving holiday with the first lady and family members in Nantucket, Massachusetts, called Grzecka and Club Q co-owner Matthew Haynes.
The president and the first lady offered condolences and reiterated their support for the community as well as their commitment to fighting back against hate and gun violence. They also thanked the two men for the 'incredible contributions they have made and will continue to make to Colorado Springs.'
The president told reporters enroute to Nantucket, reflecting on the mass-shooting at the LGBTQ+ club and then another mass-shooting Tuesday, at a Walmart store when a night manager opened fire in a breakroom in Chesapeake, Va., killing six, and wounding at least half a dozen more, said he has plans to support a bill banning assault rifles during the lame-duck session before the next Congress is seated in January.
"I'm going to do it whenever — I got to make that assessment as I get in and start counting the votes," Biden said
As the memorial outside Club Q grows, more attention is now being focused on the needs of the survivors and others in the LGBTQ community in Colorado Springs affected by the mass-shooting.
An annual 'Friendsgiving' feast for the members of the LGBTQ community unable to spend time with relatives because of their being LGBTQ and which was normally held by the owners and staff of Club Q was shifted to a community dinner at the Colorado Springs MCC Church.
In an Instagram post, earlier in the week, Grzecka thanked Colorado Governor Jared Polis, state Attorney General Phil Weiser, Colorado Springs Police Chief Adrian Vasquez and city councilmember Nancy Henjum in whose district the LGBTQ club is located, "for your hard work to ensure there was a Crisis Center to service the Club Q and Colorado Springs community during the holiday."
Fallout over the shooting continues as anger mounts at what many in the LGBTQ community see as targeted hate amplified by a resurgence of anti-LGBTQ hate speech online and by right-wing media outlets and far-right figures such as Fox host Tucker Carlson.
Colorado Springs is also home to Focus on the Family, one of the largest anti-LGBTQ groups in the U.S. The Christian ministry group has opposed same-sex marriage, LGBTQ+ service in any branch of the U.S. armed forces and continues to advocate for the discredited practise of conversion therapy.
Late Thursday person or persons unknown vandalized the sign at the main entrance to the group's headquarters complex. "We went out there to investigate if there was a crime that took place," Colorado Springs Police Department spokesperson Sgt. Jason Ledbetter told the Gazette regarding the overnight incident. "There is no suspect information at this time."
In a Instagram post, Grzecka displayed a picture of the vandalized sign with graffiti spray painted in black reading; "Their blood is on your hands five lives taken."
In his message accompanying the picture, Grzecka noted:
Focus on the Family moved to our city in the 90's, was a large group behind pushing through Amendment 2 along with Colorado for family matters. People such as Dr. James Dobson and Will Perkins have spread a nasty, false and hurtful narrative about our LGBT community.
Amendment 2 was passed in 1992, and Colorado Springs (El Paso county) were the votes to pass the amendment, the same amendment that gave our city the nickname "hate city USA"
Words have consequences and your continuous false narrative about the LGBT community has consequences,
@focusonthefamily this message added to your sign has more truth to it than you may actually be able to understand.
This is not vandalism this is not an attack on Christian's. This message is just that a message that was delivered in a way to ensure you receive it.
@cityofcos, Mayor Suthers when can we meet to discuss how this type of anti-gay speech, is coming from our own backyard.
The Gazette also reported that people from around the nation are holding in-person and online fundraisers for victims and families of the Club Q mass shooting.
While the state has an official online donation site, the Colorado Healing Fund, a private online drive, also has become one of the largest appeals.
Good Judy Garage in Denver, an LGBTQ business, raised $25,000 in two hours after starting a GoFundMe drive on Sunday. The initial goal was upped to $50,000 and now is at $750,000, as donations continue to pour in. As of Friday, the amount collected was $761,707 raised.
Link to the GoFundMe: https://www.gofundme.com/f/support-for-the-club-q-families-and-survivors.
Defense attorneys say Club Q suspect is nonbinary
Alleged shooter to make virtual court appearance Wednesday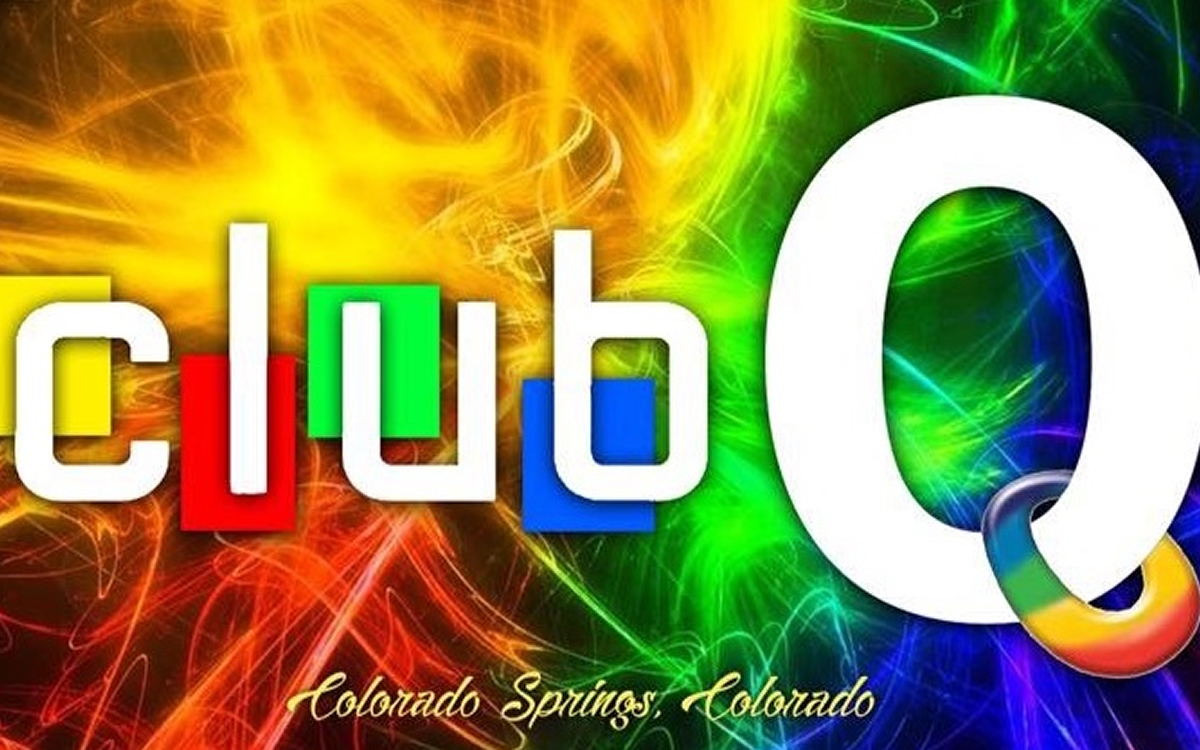 The suspect in the killing of five people and the wounding of over a dozen others in the Saturday night mass shooting at Club Q is nonbinary say attorneys in documents filed Tuesday in the 4th Judicial District and El Paso County, Colorado Combined Courts.
The Colorado Springs Gazette reported that lawyers for suspect Anderson Lee Aldrich filed a series of motions after they were released from the hospital and transferred to the El Paso County jail in downtown Colorado Springs.
Joseph Archambault, who is the chief trial deputy for the Office of the Colorado State Public Defender, and Michael Bowman, another state public defender, included a footnote in the documents which read: "Anderson Aldrich is nonbinary. They use they/them pronouns, and for the purposes of all formal [court] filings, will be addressed as Mx. Aldrich."
The suspect has 10 charges stemming from the shooting. Five felony counts of first degree murder and five felony counts of bias-motivated crimes causing bodily injury.
In a press briefing earlier, Colorado Springs Police Chief Adrian Vasquez said the suspect had not made any statements to investigators, despite attempts to interview Aldrich.
The Gazette reported that Aldrich is scheduled to make a virtual appearance for an advisement hearing at 11:30 a.m. Wednesday in 4th Judicial District Court. There is no date set for the suspect's first in-person court appearance.
According to the Gazette the six motions filed by the defense include a motion to unseal the arrest affidavit for the defense, a motion to limit pretrial public comment, a motion to provide ongoing disclosures to the defense, a motion for the court to prohibit ex parte search warrants by law enforcement, a motion for preservation of discoverable materials, and a motion demanding a preliminary hearing.
Black queer Colo. lawmaker speaks out: 'Hell yes, I support trans youth!'
Rep. Herod, longtime Club Q patron, decries anti-LGBTQ rhetoric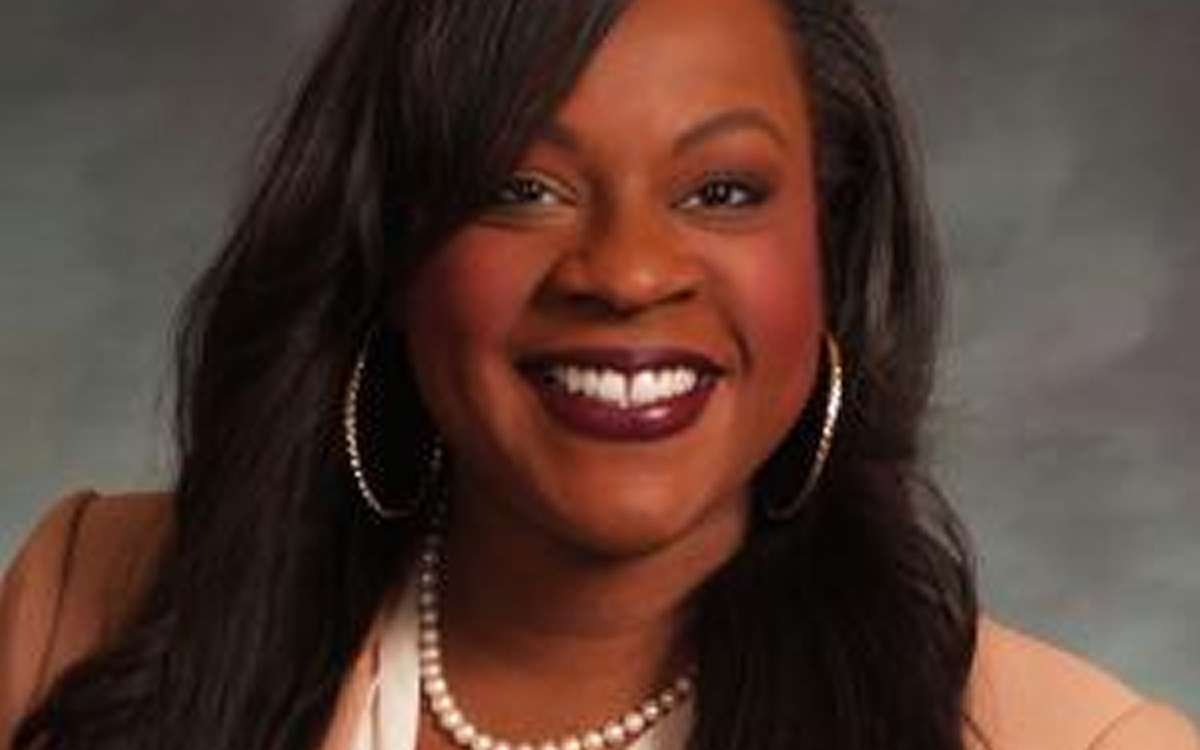 Rep. Leslie Herod (D-Denver) is calling on local officials to enforce the state's red flag gun laws and for all to take action against hateful anti-LGBTQ rhetoric in the aftermath of the Club Q shooting that killed five.
Herod, who grew up in Colorado Springs, is the first Black LGBTQ person to hold office in the Colorado General Assembly and has been a Club Q patron for more than 20 years.
She called the act a heinous attempt to silence the LGBTQ community.
"I'm very upset because I know that people were targeted for loving who they love, just for presenting how they present — just for being themselves and wanting to celebrate and party and find connection," Herod said.
Herod is critical of the recent explosion of anti-LGBTQ comments, including those made and amplified by U.S. Rep. Lauren Boebert (R-Colo.) about Colorado's LGBTQ community.
Herod herself was the target of hateful anti-LGBTQ rhetoric on Trans Day of Remembrance, just a few hours after Club Q was attacked.
A tweet from a popular anti-LGBTQ account notorious for possibly inciting bomb threats against hospitals that provide trans-affirming healthcare earlier this year blamed Herod and another representative for supporting drag performances at venues like Club Q.
"And just as I'm hearing the news, I get tagged by some horrible, right-wing site trying to target me for supporting trans youth. Hell yes, I support trans youth! and your threats and trolls won't stop me from ALWAYS standing up against hate," Herod tweeted back.
Hatred toward the LGBTQ community continues to be a hot button topic in politics, sharply dividing the Republican right and Democratic left. This politicized divide, Herod says, both shelters and fuels violent rhetoric against the LGBTQ community.
"They're the ones who embolden, indoctrinate and groom young people to have this hate in their hearts and think it's OK to walk into a club and shoot people simply for who they are," Herod said.
Colorado's red flag gun law should have prevented the gunman, who has a history of bomb threats and making threats of physical violence, from easily buying the two firearms used in the Club Q attack but didn't.
Herod says that El Paso County, where Club Q is located, is part of the problem. El Paso County declares itself a "Second Amendment county" and largely refuses to enforce gun regulations.
Herod co-sponsored Colorado's Red Flag Gun Law, HB19-1177, which Gov. Jared Polis signed into law in April 2019. But since the bill went into effect in January 2020, Herod says it hasn't been enforced.
"We have local law enforcement that have said very publicly they refuse to enforce it," Herod said.
Because the El Paso County Sheriff's Office refuses to enforce the state's red flag law, Herod hopes the Department of Justice and federal law enforcement will step in.
It is El Paso County Sheriff's Office's explicit policy not to petition for an Extreme Risk Protection Order (ERPO) or Temporary Risk Protection Order (TRPO) to remove firearms from at-risk people. A 2021 Colorado Department of Law report found that ERPO petitions filed by law enforcement are granted 85% of the time, while only 15% of petitions filed by others are granted.
Only seven petitions for ERPOs were filed in El Paso county in fiscal year 2020 according to the Colorado Judicial Branch Annual Statistical Report.
"I hope that those law enforcement agencies that refuse to do anything and to implement the red flag law get sued," Herod told the Blade.
Recovery for Club Q, which is closed indefinitely, and the LGBTQ community, both in Colorado Springs and nationwide, lies ahead. Only time will tell when that healing will begin. Herod continues to support the LGBTQ community throughout Colorado, the families of the victims, and those who survived.
"My hope is that we use this moment to continue to be ourselves, continue to speak out, continue to live our lives as fully as we want and can imagine. And when we're ready, I hope we rebuild."