Pope Emeritus Benedict XVI dies at 95
Retired pontiff resigned in 2013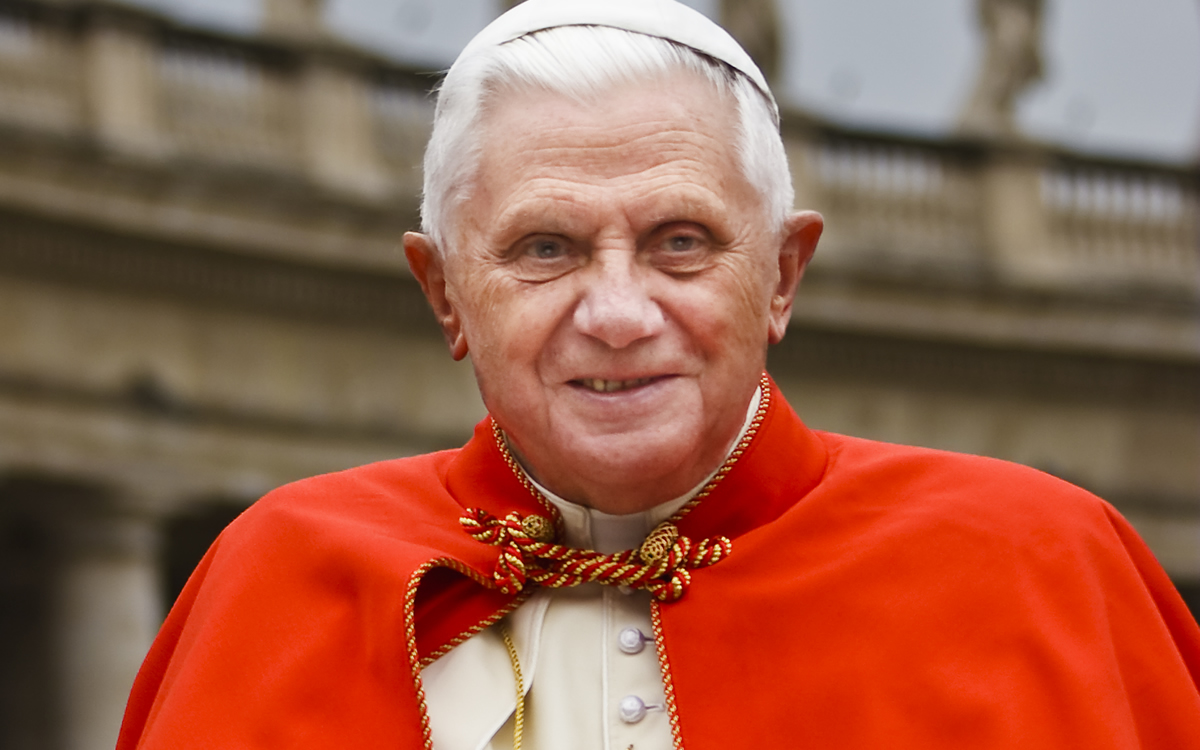 The Vatican on Saturday announced Pope Emeritus Benedict XVI died at the age of 95.
Vatican spokesperson Matteo Bruni said Benedict passed away at 9:34 a.m. local time (3:34 a.m. ET) at the Mater Ecclesiae Monastery in the Vatican.
Benedict was born Joseph Ratzinger in Marktl Am Inn in Germany's Bavaria state on April 16, 1927.
The Associated Press notes Benedict in his memoirs acknowledged his forced enlistment in the Hitler Youth in 1941 and his desertion from the German army just before the end of World War II.
Benedict and his brother, Georg, in 1951 were ordained as priests. He became Munich's bishop in 1977 and then-Pope Paul VI in 1980 elevated him cardinal.
Benedict assumed the papacy on April 19, 2005, after Pope John Paul II died. Benedict on Feb. 11, 2013, became the first pope to resign since Pope Gregory XII stepped down from the papacy in 1415. His successor, Pope Francis II, on Wednesday said Benedict was "very ill."
Benedict described gay men and lesbians as 'intrinsically disordered'
Benedict as the prefect of the Vatican's Congregation for the Doctrine of the Faith enforced the Catholic Church's moral doctrine.
He wrote in a 1986 letter that gay men and lesbians are "intrinsically disordered." Benedict also said in the same document that gay organizations could no longer use church property.
Benedict described marriage rights for same-sex couples as "a manipulation of nature" and categorized marriage equality efforts around the world as a threat to "human dignity and the future of humanity itself." Activists during Benedict's papacy also criticized the Vatican's opposition to condom use as a way to stop the spread of HIV/AIDS.
Benedict during his papacy faced scathing criticism over his handling of clergy sex abuse in the Catholic Church. The Vatican's finances also came under scrutiny.
"Benedict's approach to gay and lesbian issues was clearly hindered by the fact that he did not understand the human dimension of love and relationship that characterizes same-gender couples and individuals," said Francis DeBernardo, executive director of New Ways Ministry, a Maryland-based organization that ministers to LGBTQ and intersex Catholics, in a statement. "He relied on centuries-old, abstract philosophical and theological ideas instead of learning about more recent understandings of sexuality. Most importantly, he failed to listen to the lived experiences of real people."
"While clearly a man of faith seeking to act with good intentions; his resistance to engaging the lives, love and faith of actual human beings means he will be remembered as a church leader who did not listen pastorally to those the church serves," added DeBernardo in his statement. "In contrast, Pope Francis, his successor, has called for pastoral leaders to be listeners and learners, particularly in ministry with those on the margins of church and society, such as LGBTQ+ people."
Marianne Duddy-Burke, executive director of Dignity USA, an LGBTQ and intersex Catholic organization, in her statement also acknowledged Benedict's anti-LGBTQ legacy.
"The death of any human being is an occasion of sorrow. We pray for Pope Benedict's soul and express our condolences to his family, friends and loved ones," said Duddy-Burke. "However, his death also calls us to reflect honestly on his legacy. Benedict's leadership in the church, as pope and before that as head of the Vatican's Congregation for the Doctrine of the Faith (CDF), caused tremendous damage to LGBTQIA+ people and our loved ones. His words and writings forced our community out of Catholic churches, tore families apart, silenced our supporters and even cost lives. He refused to recognize even the most basic human rights for LGBTQIA+ people. Many of us experienced the most harsh and blatant religiously justified discrimination of our lives as a result of his policies."
The Vatican says Benedict's body will be in St. Peter's Basilica on Monday "so the faithful can pay their respects." His funeral is expected to take place on Jan. 5.
.
Pope Francis says he is open to blessings for same-sex unions
Pontiff vehemently opposed marriage equality in native Argentina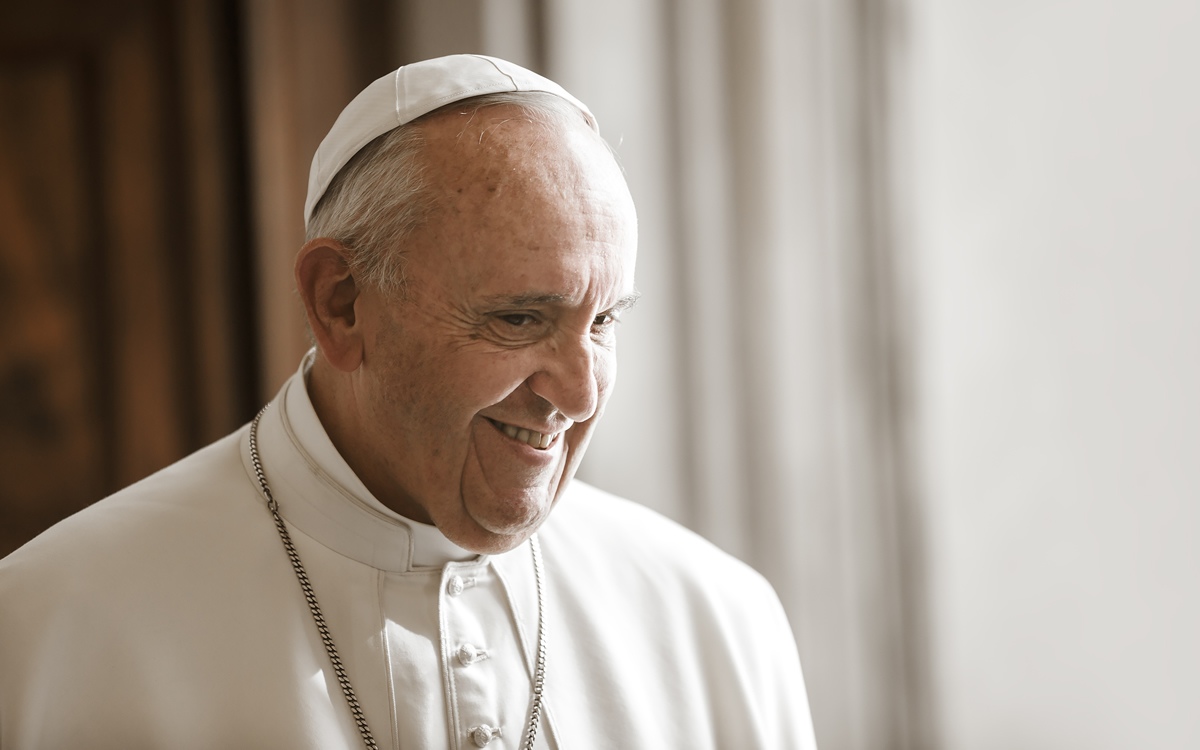 Pope Francis has said he is open to the possibility that the Catholic Church would allow blessings for same-sex unions.
The Vatican's Dicastery for the Doctrine of the Faith on Monday released a letter that Francis wrote to five cardinals who urged him to reaffirm church teaching on homosexuality ahead of this week's Synod on Synodality, a meeting during which LGBTQ Catholics, women in the church and other issues will be discussed.
Francis wrote the letter on July 11.
The Associated Press reported Francis said "such (same-sex) blessings could be studied if they didn't confuse the blessing with sacramental marriage."
"This new step, outlined in a document released on Oct. 2 by the Vatican's Dicastery for the Doctrine of the Faith, allows for pastoral ministers to administer such blessings on a case-by-case basis, advising that 'pastoral prudence' and 'pastoral charity' should guide any response to couples who request a blessing," noted Francis DeBernardo, executive director of New Ways Ministry, a Maryland-based organization that ministers to LGBTQ Catholics, on Monday in a press release. "It also indicates that permitting such blessings cannot be institutionalized by diocesan regulations, perhaps a reference to some dioceses in Germany where blessings are already taking place with official and explicit permission. 'The life of the church,' the pope writes, 'runs through many channels in addition to the standard ones,' indicating that respecting diverse and particular situations must take precedence over church law."
DeBernardo in the same press release said the "allowance for pastoral ministers to bless same-gender couples implies that the church does indeed recognize that holy love can exist between same-gender couples, and the love of these couples mirrors the love of God."
"Those recognitions, while not completely what LGBTQ+ Catholics would want, are an enormous advance towards fuller and more comprehensive equality," he said. "This statement is one big straw towards breaking the camel's back of the marginalized treatment LGBTQ+ people experience in the church."
The Vatican's tone towards LGBTQ and intersex issues has softened since Francis assumed the papacy in 2013.
Francis has publicly endorsed civil unions for same-sex couples, and has said laws that criminalize homosexuality are "unjust." Church teachings on homosexuality and gender identity have nevertheless not changed under Francis' papacy.
Francis earlier this year told a newspaper in his native Argentina that gender ideology as "one of the most dangerous ideological colonizations" because "it blurs differences and the value of men and women."
The pope was the archbishop of Buenos Aires when a law that extended marriage rights to same-sex couples in Argentina took effect in 2010. Francis was among those who vehemently opposed the marriage equality bill before then-President Cristina Fernández de Kirchner signed it.
Andorran prime minister comes out as gay
Xavier Espot Zamora spoke with country's public broadcaster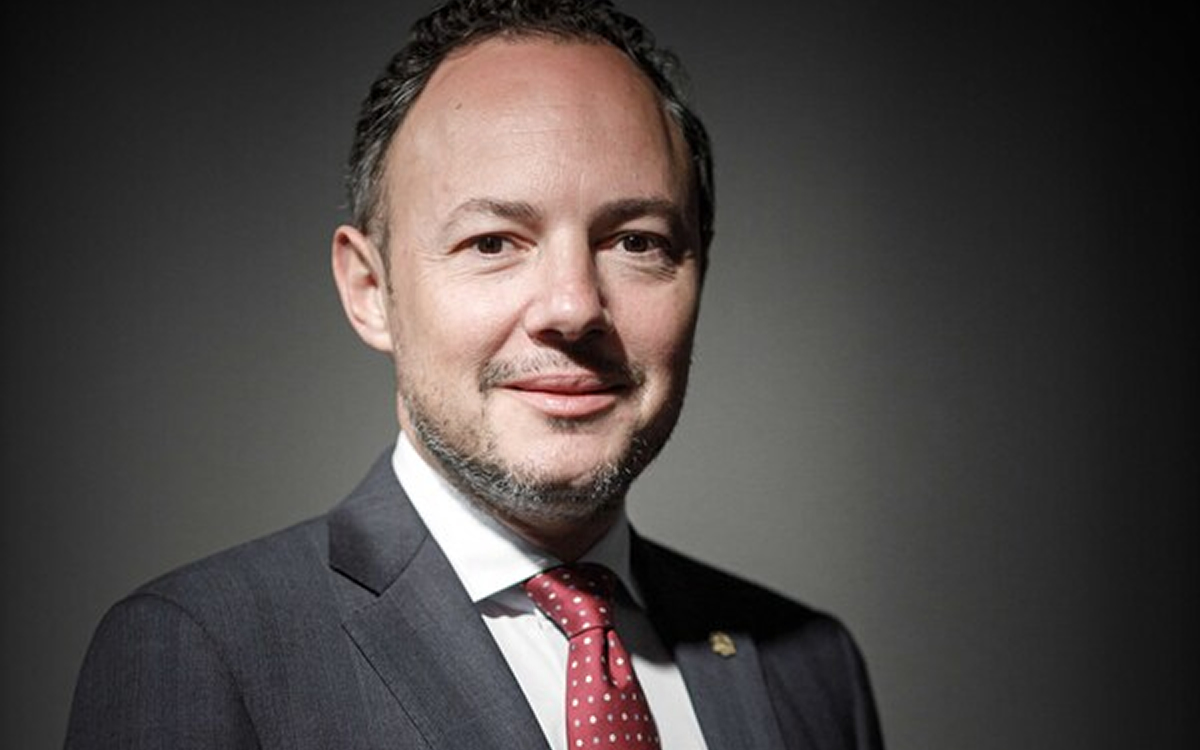 Andorran Prime Minister Xavier Espot Zamora has come out as gay.
"I'm gay. I've never hid it," he said during an interview with Radio and Television of Andorra, the country's public broadcaster, on Monday. "Now, if I'm not asked I don't have to say it, in the sense that it doesn't define the entirety of who I am and even less my personal politics, but at the same time I think it shouldn't be a problem to express it. And if this helps many children, young people or teenagers who are going through a difficult time see that in the end, regardless of their condition or sexual orientation, you can prosper in this country and reach the highest magistracy, then I am happy to express it."
Andorra is a small country known for its ski areas that is nestled between Spain and France in the Pyrenees.
Espot has been prime minister since 2019. The country's lawmakers in 2022 extended marriage rights to same-sex couples.
The prime minister is one of a handful of heads of state and government who are openly gay or lesbian.
Latvian President Edgars Rinkēvičs took office in July.
Luxembourgish Prime Minister Xavier Bettel has been in office since 2013, while Ana Brnabić became Serbia's prime minister in 2017. Irish Prime Minister Leo Varadkar is openly gay.
Deputy Belgian Prime Minister Petra De Sutter is a transgender woman.
Then-Icelandic Prime Minister Jóhanna Sigurðardóttir in 2009 became the world's first openly LGBTQ head of government.
Dozens detained after Istanbul Pride march
Anti-LGBTQ crackdown expected to worsen after president re-elected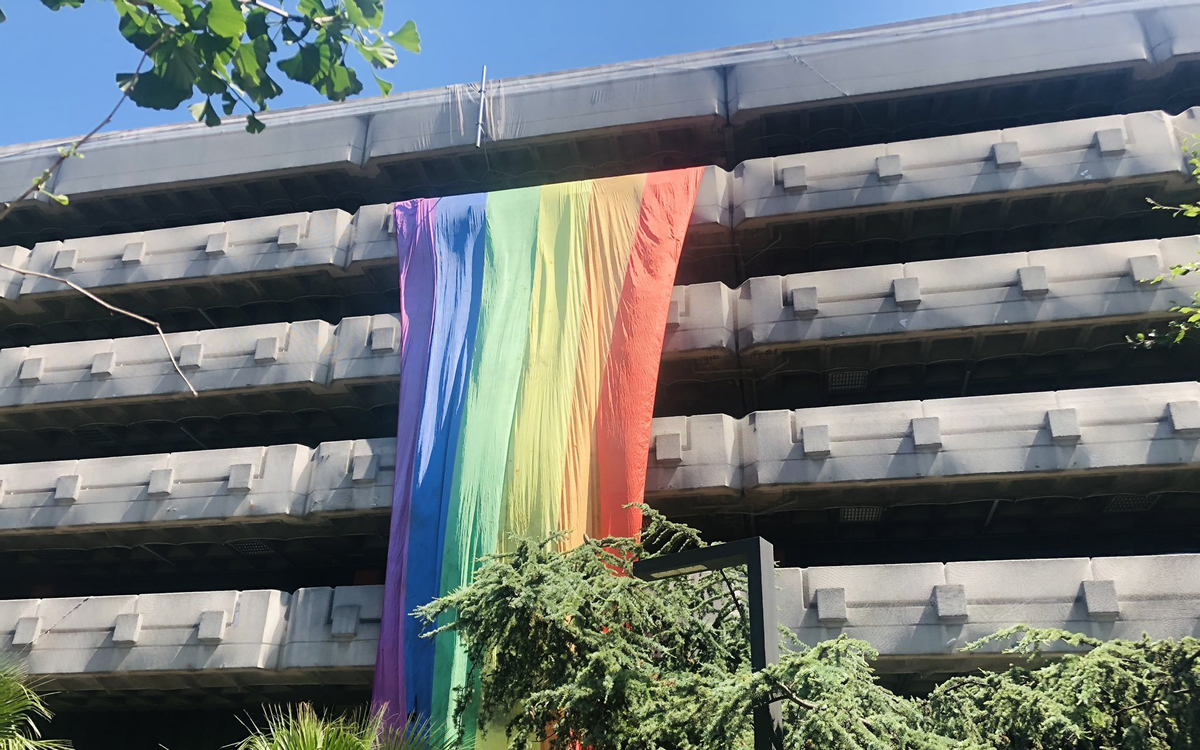 Turkish police on Sunday detained dozens of people after they participated in an Istanbul Pride march.
Reuters reported police in riot gear blocked access to the city's Istiklal Avenue and Taksim Square and limited access to public transportation in the area.
The news agency noted police detained at least 50 people. An activist with whom the Washington Blade spoke on Sunday said police took 60 "of our friends … into custody."
"Two of the people the police unlawfully took from the streets to take statements are under the age of 18," said the activist.
Turkish authorities over the last decade have cracked down on LGBTQ and intersex activists in the country.
Police in 2015 used tear gas and water cannons against people who were about to participate in an Istanbul Pride march. Authorities in 2017 arrested nearly two dozen people who defied a ban on Pride events in the city.
Police in Ankara, the Turkish capital, on May 10, 2019, arrested 18 students and an academic who participated in a Pride march at the Middle East Technical University. They faced up to three years in prison, but a court in 2021 acquitted them. Police in 2022 violently broke up a Pride parade at the same Ankara university.
The State Department in 2021 criticized Turkey after police once again used tear gas to disperse Istanbul Pride march participants. Security forces last June arrested more than 370 people who tried to participate in another Istanbul Pride march.
The activist with whom the Blade spoke noted police in Izmir, the country's third largest city, on Sunday detained at least 10 people who participated in a Pride march.
President Recep Tayyip Erdoğan, a former Istanbul mayor who has governed Turkey since 2003, won re-election on May 28. The activist and others across the country say they expect Erdoğan will further restrict on LGBTQ and intersex rights.