Blade welcomes new journalism fellow, intern
Winter Hawk to cover issues of interest to local queer youth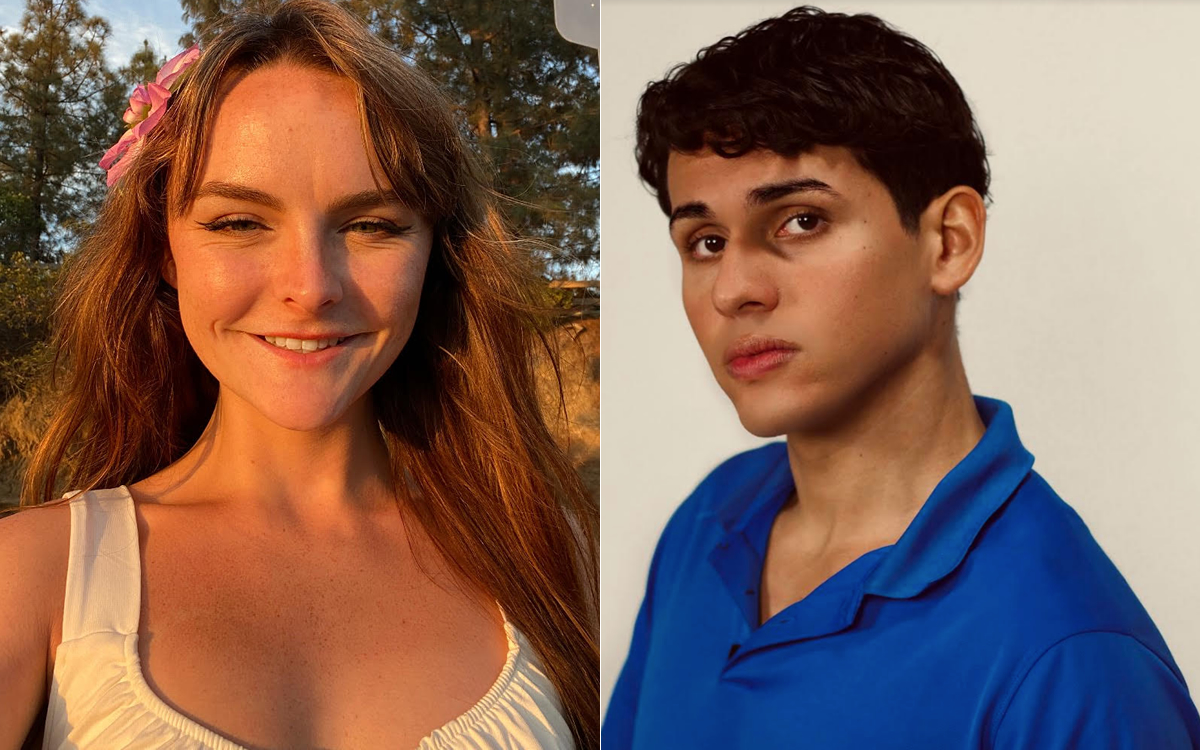 The Blade Foundation this week announced the recipient of a new 12-week fellowship focused on covering issues of interest to queer youth in D.C.
Winter Hawk, a senior majoring in multiplatform journalism at the University of Maryland College Park was named recipient of the fellowship, which is funded by a grant from the D.C. Mayor's Office of LGBTQ Affairs.
"The Washington Blade and Blade Foundation have been a crucial voice for the LGBTQIA+ community and movement since 1969," said Japer Bowles, director of the Mayor's Office of LGBTQ Affairs. "Mayor Muriel Bowser and the Mayor's Office of LGBTQ Affairs believe it is essential to support the next generation of LGBTQIA+ journalism."
Hawk started her new position on Monday. Her work will be featured in the Washington Blade and she will be mentored by Blade editors and reporters.
"Despite covering LGBTQ+ news in art and culture for the past year, I feel like I've only skimmed the surface on true and just LGBTQ+ news coverage," Hawk said. "As a queer woman, I cover LGBTQ+ stories because I want to highlight the LGBTQ+ community in ways its community thrives, not only to cover the community when it faces heterosexism. I'm incredibly grateful and excited to delve deeper into the stories that represent and impact the LGBTQ+ community in D.C. through this fellowship, especially as I seek ways to incorporate and elevate disenfranchised voices."
Meanwhile, the Washington Blade this week welcomed a new winter intern. Andrés Jové Rodríguez is a third-year student at the University of Puerto Rico, Arecibo.
He is majoring in Tele-Radio Communications with an emphasis on News, Production and Direction. Andrés is interning with the Washington Blade this semester as part of a continued partnership with the Washington Center.
"My goal is to one day be able to report on international and national political news on broadcast media so as to keep the general public informed of the to's and fro's of not only our political system, but also the ones abroad," he said. "Likewise, I believe it's imperative that as a reporter I properly educate myself on evolving trends that are taking the world by storm in order to have a conscious mode of communicating."
Blade Editor Kevin Naff welcomed the two new contributors.
"The best part of my job is working with the next generation of LGBTQ journalists and we're all thrilled to welcome Winter and Andrés to the team," Naff said. "They will help the Blade continue our mission of telling the stories of our local queer community and elevating underrepresented voices."
D.C. Council to honor drag performer Ba'Naka
Memorial resolution expected to pass unanimously on Feb. 7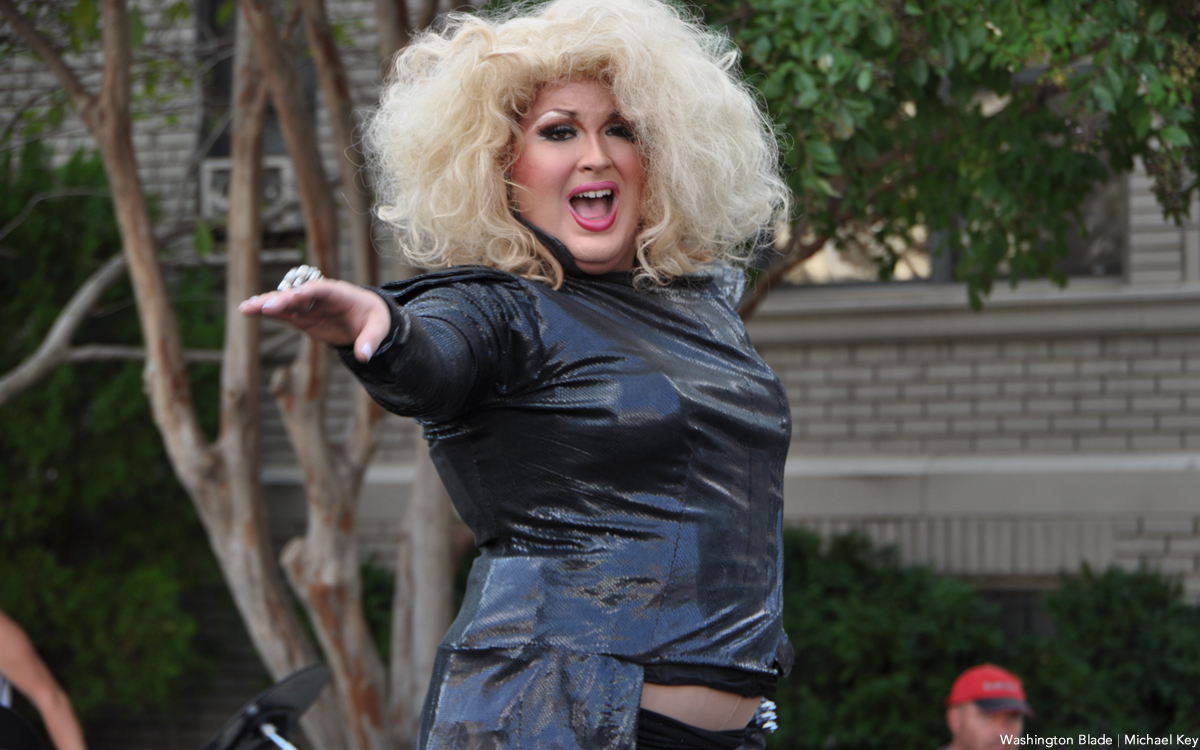 All 13 members of the D.C. City Council have signed on as co-introducers of a ceremonial resolution honoring the life of the late D.C. drag performer Dustin Michael Schaad, who performed at many of the city's gay bars and LGBTQ events under the name Ba'Naka.
The resolution, introduced by D.C. Council member Anita Bonds (D-At-Large), was expected to be approved unanimously at the Council's Feb. 7 legislative session.
"The Council of the District of Columbia honors Dustin Schaad's memory, recognizes and celebrates their legacy of love, unity, and compassion for all those who knew him, and expresses sincere condolences to Dustin's family and loved ones," the resolution states.
The resolution notes that Schaad, 36, moved to D.C. shortly after graduating high school in his hometown of Bradenton, Fla., and not too long after that "began performing as Ba'Naka at drag shows around the city, eventually becoming one of the most recognizable people in the District's drag community."
Schaad died Jan. 11 at George Washington University Hospital from complications associated with a longstanding illness, according to friends.
David Perruzza, owner of the D.C. gay bars Pitchers and A League of Her Own, said Schaad had been performing most recently at Pitchers while overseeing a popular drag bingo event at the Adams Morgan bar. Perruzza said Schaad talked about having performed in drag since the age of 18.
"[T]hrough their vibrant personality and outgoing nature, Ba'Naka raised awareness around issues impacting the LGBTQ+ community," the Council resolution says, adding, "Ba'Naka became a beloved regular at gay bars and clubs around the District, lifting the spirit of the LGBTQ+ community."
"RESOLVED, BY THE COUNCIL OF THE DISTRICT OF COLUMBIA, that this resolution may be cited as the 'Dustin Michael Schaad Memorial Recognition Resolution of 2023,'" the resolution states.
D.C. police release video of person, car 'of interest' in trans murder case
Officials seek help from public in Jan. 7 death of Jasmine Star Parker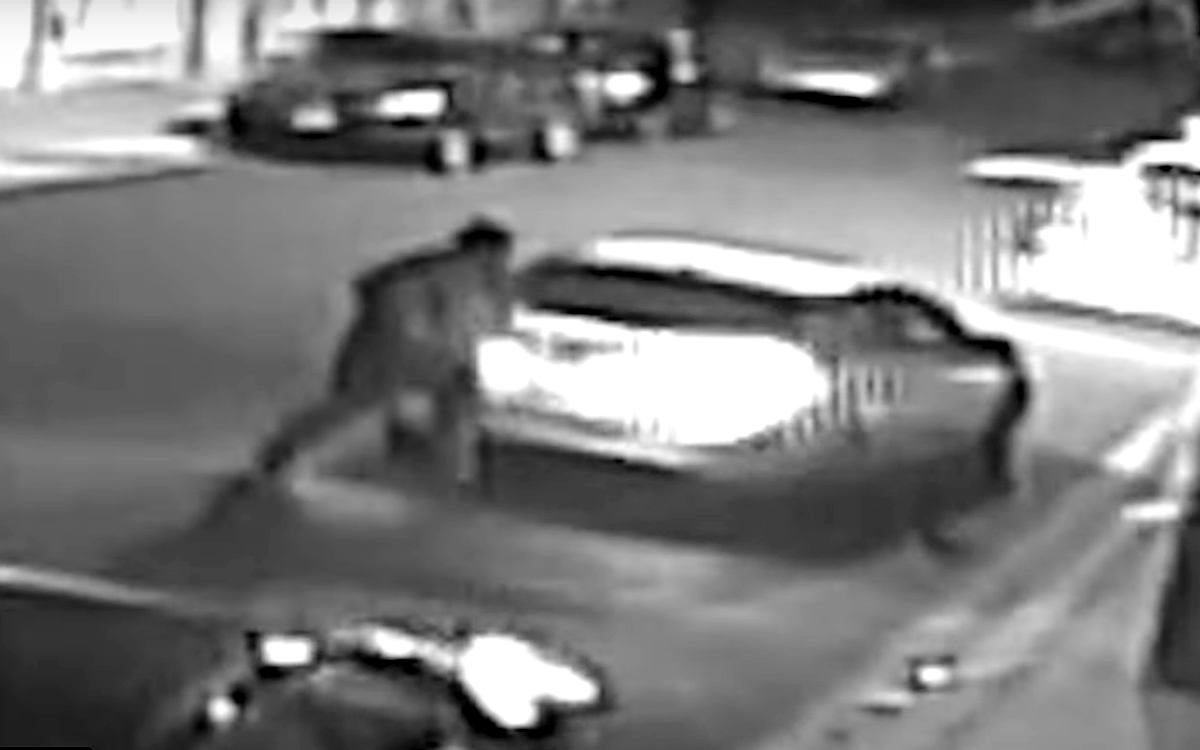 D.C. police on Feb. 1 released a video showing what they say is a person and vehicle of interest in connection with the Jan. 7 murder of transgender woman Jasmine Star Parker, who was found fatally stabbed shortly before 3 a.m. on the 2000 block of Gallaudet St., N.E.
The video, which police obtained from a nearby surveillance camera, shows a car driving along Gallaudet Street and then pulling over to the side and parking, with what appears to be a man getting out of the driver's door and walking in the same direction that he was driving the car.
"Detectives from the Metropolitan Police Department's Homicide Branch seek the public's information in identifying and locating a person and a vehicle of interest" related to the video and the Parker murder, a police statement accompanying the video says.
Shortly before the release of the video, police said they had no suspects and no known motive for the Jan. 7 homicide. A police spokesperson said the case was not listed as a suspected hate crime, but that could change if new information is obtained.
Parker, 36, was honored at a Jan. 16 vigil held on the street where someone took her life. The vigil was organized by the local group Empowering the Transgender Community (ETC) and D.C. Mayor Muriel Bowser's Office of LGBTQ Affairs.
Earline Budd, the founder and executive director of ETC, told the vigil gathering that she knew Parker for many years and observed first-hand how Parker did her best to overcome discrimination and bias as a trans woman of color.
Among those participating in the vigil were Parker's mother, sister, and brother, who expressed their love and admiration for their deceased loved one.
Police are urging anyone with information about the case to call police at 202-727-9099. Information may also be provided anonymously through the police text tip line by sending a text message to 50411.
D.C. police are offering a reward of up to $25,000 to anyone that provides information that leads to the arrest and conviction of the person or persons responsible for the Parker murder.
D.C. police data show 67 anti-LGBTQ hate crimes reported in 2022
Community continues to be hit with most bias incidents in city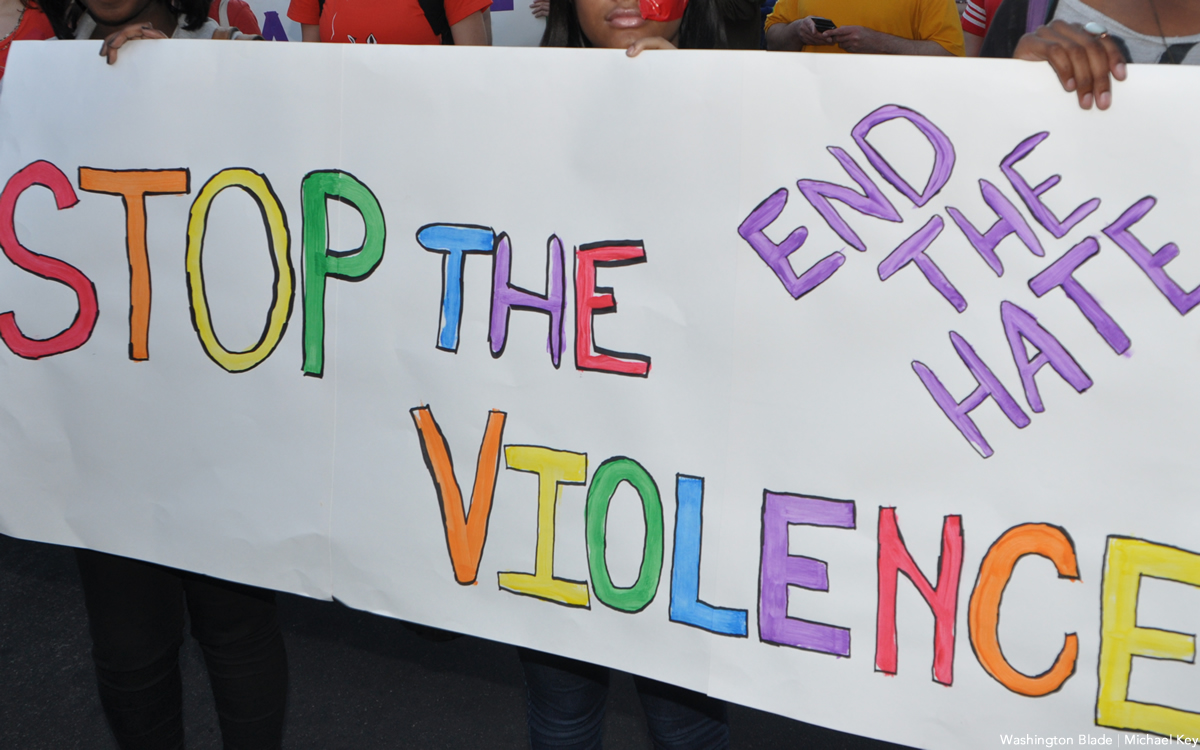 Recently released hate crime data by the D.C. Metropolitan Police Department shows that similar to nearly every year since 2011, LGBTQ people in 2022 were victims of a hate crime in far greater numbers than the other categories of victims, such as ethnicity/national origin, race, religion, or disability.
The data show that 45 of the reported hate crimes in 2022 were based on the victim's sexual orientation and 22 of the reported hate crimes were based on the victim's gender identity or gender expression, bringing the total number of anti-LGBTQ hate crimes to 67.
By comparison, the 2022 data show that 30 reported hate crimes were based on the victim's ethnicity or national origin, 20 were based on the victim's race, and four on the victim's religion. Three 2022 hate crimes were reported to be based on the victim's status as a homeless person and just one reported hate crime was said to be based on the victim's political affiliation.
The 67 reported anti-LGBTQ hate crimes reported in 2022 represent an increase over the 54 anti-LGBTQ hate crimes reported in 2021. The 2021 data show that 38 of the reported hate crimes were based on the victim's sexual orientation and 16 were based on the victim's gender identity or gender expression.
LGBTQ rights advocates, as well as law enforcement officials, have said they believe the reported number of hate crimes targeting LGBTQ people and other minorities are significantly less than the actual number of such cases because many go unreported.
"While the District strives to reduce crime for all residents of and visitors to the city, hate crimes can make a particular community feel vulnerable and more fearful," a D.C. police statement accompanying the release of the hate crime data says. "This is unacceptable and is the reason everyone must work together not just to address allegations of hate crimes, but also to proactively educate the public about hate crimes," the statement says.
Police and prosecutors have also pointed out that a hate crime is not legally classified as a crime in and of itself but instead as a hate or "bias" related designation to an underlying crime such as assault, threats of violence, destruction of property, and numerous other criminal offenses.
The Washington Blade couldn't immediately obtain from D.C. police additional 2022 data showing which underlying criminal acts were linked to the LGBTQ related hate crimes. The Blade has also requested data showing how many of the 67 reported anti-LGBTQ hate crimes in 2022 resulted in an arrest.
In past years, police data have shown that far fewer arrests are made compared to the number of reported hate crime cases. Past data has also shown that the Office of the U.S. Attorney for the District of Columbia prosecutes significantly fewer hate crimes cases than those sent to prosecutors after an arrest has been made.
The U.S. Attorney's Office has said that it has dropped a hate crime designation for cases on grounds that there was insufficient evidence to prove a motive of hate if the case goes before a trial by jury. Spokespersons for the office have said that when a hate crime designation is dropped, they often continue to prosecute the person arrested for the underlying crime.
A chart showing hate crime data reported by DC police from 2011 through 2022, including all categories of hate crimes, can be accessed at the D.C. police website.