Los Angeles Dodgers apologize, reverse decision on disinviting drag group
Pride Night to take place June 16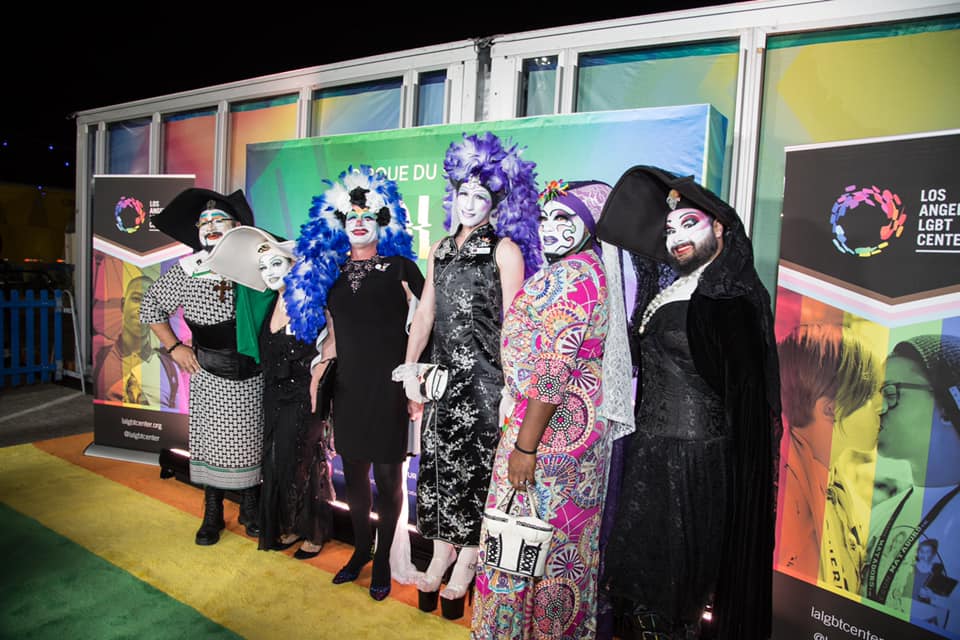 In a tweet Monday afternoon, the Los Angeles Dodgers Major League Baseball franchise reversed last Wednesday's decision to disinvite the LA Chapter of the Sisters of Perpetual Indulgence from a scheduled "Community Hero Award" presentation for the team's annual Pride Night on June 16.
May 22, 2023
Los Angeles County Supervisor Lindsey P. Horvath announced on Twitter Monday afternoon after the Dodgers apology, and its accompanying public acceptance by the Sisters of Perpetual Indulgence, that she had been pleased to have assisted in facilitating a meeting between the team, the Sisters and stakeholders in the LGBTQ community's leadership both non-profit and political to come to an understanding.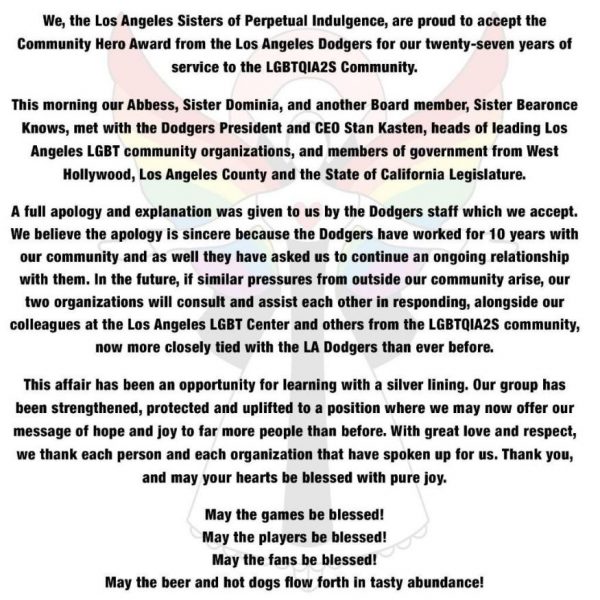 Thanks to the @LADragnuns for your work to serve & uplift the LGBTQ+ community. You model the best of my faith.
@Dodgers, it is rare for an organization like yours to publicly recognize mistakes & commit to doing better – thank you 🙏🏼

— Lindsey P. Horvath (@LindseyPHorvath) May 23, 2023
In a Monday afternoon phone call with the Los Angeles Blade, Horvath explained that important dialogue between the Dodgers and other parties had commenced. She said that earlier on Monday, in a meeting at Dodger Stadium, the stakeholders met to work out a solution.
"I was honestly moved and grateful by the commitment in the room by all the parties, especially Dodgers president and part-owner Stan Kasten," Horvath said.
In addition to the representatives from the Sisters drag group, the meeting was also attended by Los Angeles LGBT Center Chief Executive Officer Joe Hollendoner, LA Pride President Gerald GarthBoard, West Hollywood Mayor Sepi Shyne, state Assemblymember Rick Chavez Zbur, and state Sen. Caroline Menjivar. Zbur and Menjivar attending on behalf of the California Legislative LGBTQ caucus.
Horvath indicated that she felt it was a critically important meeting with all stakeholders as they worked through the anger, sense of betrayal, and misgivings over the Dodgers actions. She pointed out that she was convinced that the Dodgers president was genuinely remorseful and apologetic.
In an email Monday night, Zbur told the Blade: "It was clear that today's meeting followed meaningful internal dialogue among Dodgers management, with whom I had numerous frank conversations during the week and weekend. I'm pleased that the Dodgers came to understand the genuine hurt and injury caused by the decision to exclude the Sisters of Perpetual Indulgence — one that did not reflect our Los Angeles or California values.
As the only LGBTQ members of the Legislature representing Los Angeles, Senator Menjivar and I participated in the meeting at the request of the California LGBTQ Legislative Caucus to express the serious and uniform concern of Democratic members of the California Legislature.
After hearing the perspectives of the Sisters, L.A. Pride and the LGBTQ+ leaders in the room, the Dodger management apologized unequivocally for their mistake, re-invited the Sisters to participate in the event, and engaged in a discussion about the steps that they could take to reconcile with LGBTQ+ community.
I was proud of the Sisters, who demonstrated resilience, strength and a commitment to the LGBTQ+ community during the discussion, and I was impressed with the sincerity of the apology by the Dodger management."
The Los Angeles LGBT Center had called on the team to cancel Pride Night altogether. After the Dodgers had made their public apology, Hollendoner issued the following statement:
"Today's decision by the Dodgers to publicly apologize to the Sisters of Perpetual Indulgence and roll back their exclusion from next month's Pride Night is a step in the right direction, and we support the Sisters' vote to accept their much-deserved Community Hero Award.
Last week's debacle underscores the dangerous impact of political tactics by those who seek to stoke the flames of anti-LGBTQ bias at a time when our rights are under attack. We must continue to stand together as a community in defense of the rights and recognition of LGBTQ+ people in Los Angeles and beyond.
The Center is filled with gratitude to our Los Angeles community, who mobilized to support the Sisters, all of which compelled the Dodgers to ultimately do right by LGBTQ+ people everywhere. We are proud to stand with the Sisters of Perpetual Indulgence, and will join them at Pride Night to honor their many important contributions to our movement.
The Dodgers' course correction and the conversations we have had with the organization's leadership since last week demonstrates the version of allyship we have come to expect from the team over the years. The Center will always strive to hold our corporate partners accountable — which means so much more than waving a rainbow flag."
The team announced last week it would drop the drag group from its celebration of LGBTQ+
fans, the day after a letter-writing campaign was launched by the anti-LGBTQ Catholic League. Catholic League President Bill Donohue accused the team of "rewarding anti-Catholicism" by honoring the group.
"The Catholic League has been the leading critic of this bigoted organization for many decades," Donohue wrote on the organization's website. "… These homosexual bigots are known for simulating sodomy while dressed as nuns."
He added, "Just last month, they held an event mocking our Blessed Mother and Jesus on Easter Sunday."
One of those writing, was U.S. Sen. Marco Rubio (R-Fla.) who also sent a letter to Major League Baseball Commissioner Rob Manfred, stating that he was questioning whether the League is "inclusive and welcoming" to Christians.
At the time, the Dodgers said they removed the group from their Pride Night celebration "given the strong feelings of people who have been offended by the Sisters' inclusion in our evening, and in an effort not to distract from the great benefits … of Pride Night."
On Saturday, Anaheim Mayor Ashleigh Aitken invited the drag group to Angels Pride Night in a tweet, as reported by the Blade: "I'm inviting the Sisters of Perpetual Indulgence to join me for @Angels Pride Night at Anaheim Stadium on June 7. Pride should be inclusive and like many, I was disappointed in the Dodgers' decision," tweeted the Mayor .
Neither the Angels nor the mayor's office confirmed that invitation as of press time, and also did not comment on the Dodgers' reversal.
However, the Roman Catholic Diocese of Orange took aim at Aitken for extending the invitation to the drag group:
"The decision to openly embrace a group whose demeaning behavior is anti-Catholic and anti-Christian is misguided and disrespectful to the sisters of the Catholic Church who minister in Orange County and selflessly dedicate their lives to God's underserved people," said Jarryd Gonzales, spokesman for the Roman Catholic Diocese of Orange on Monday.
"We cannot condone any actions that have historically shown such high levels of disregard for the sincerely held beliefs of the faithful," he added.
"Our June 7th Pride Night is part of Major League Baseball's league-wide effort to raise awareness and promote acceptance of the LGBTQ+ community. As in the past, OC Pride has assisted our Organization in the planning of this event as well as outreach to all fans throughout Southern California," an Angels spokesperson said on the mayor's invitation.
The Sisters have not indicated publicly if they plan to attend the Angels Pride Night as of yet.
Sources tell the Blade out gay Dodgers Vice President Erik Braverman was being advised on this crisis by Outsports co-founder Cyd Zeigler. When contacted by the Blade, Zeigler declined to comment.
A spokesperson for the Dodgers did not respond to a request for comment for this story.
Vice president meets Brittney Griner before first game back
Russia released WNBA star from penal colony late last year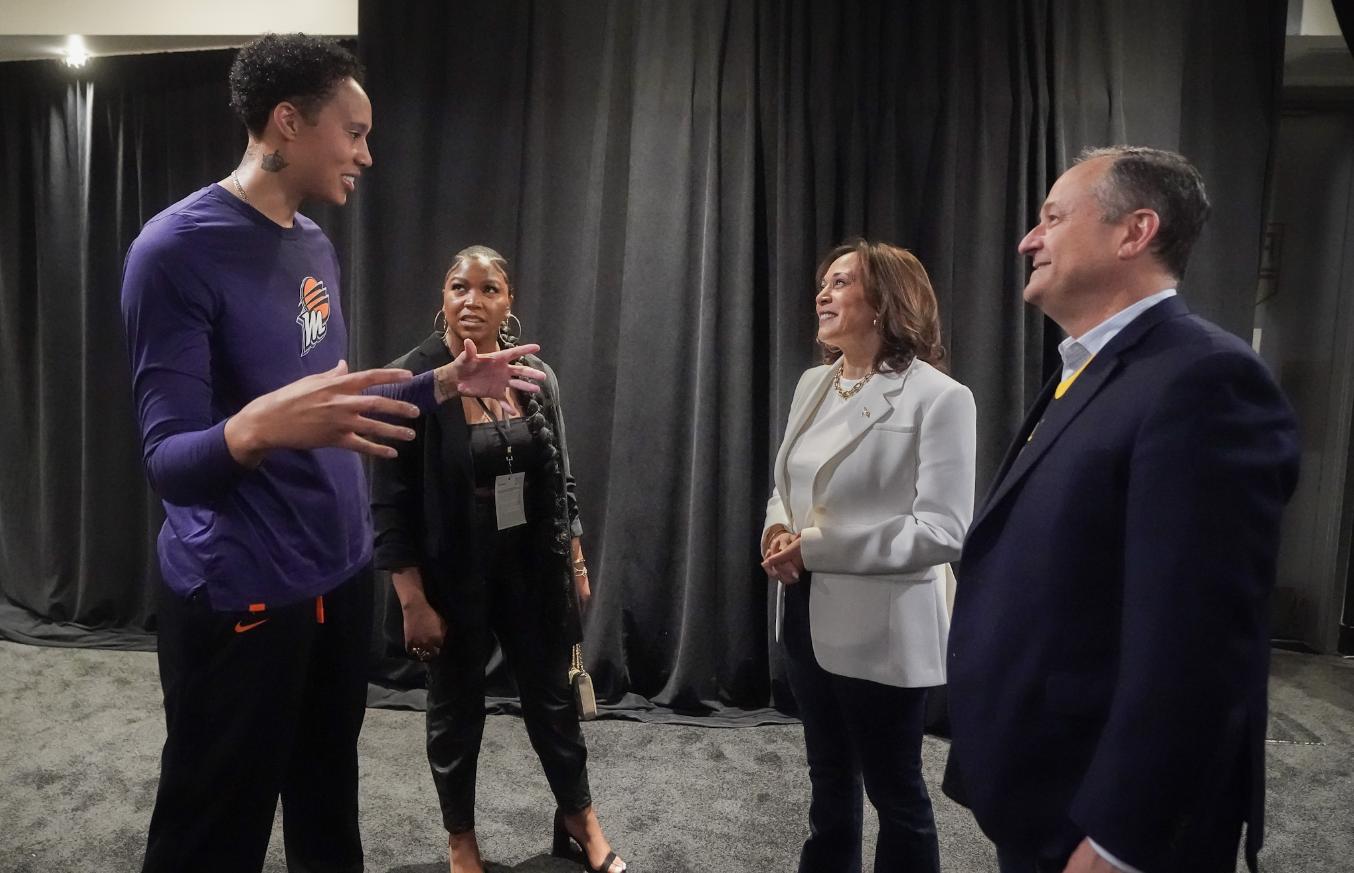 Vice President Kamala Harris accompanied by her husband, second gentleman Doug Emhoff, greeted WNBA's Phoenix Mercury star center Brittney Griner and her wife Cherelle Friday night before Griner's first professional basketball game back since being released from a Russian penal camp last December.
According to the White House Press Pool reporter traveling with Harris, she and Emhoff arrived at Crypto.com Arena in downtown Los Angeles and met with the Griners prior to the game between the LA Sparks and Phoenix Mercury.
After conversations between the four, the vice president met with the rest of the Mercury in their dressing rooms before meeting with host team the LA Sparks in theirs.
According to the Advocate's reporter Christopher Wiggins, in her meeting with the Mercury, the vice president said:
"I came here to talk to the team to congratulate you on exhibiting excellence in every way. You are some of the finest athletes in the world, and to do what you do every day shows that it is right to have ambition," she said.
"It is right to have aspirations. It is right to work hard. It is right to compete when you know you have put everything into it; when you have trained, when you have discipline, when you have intelligence and when you have brilliance."
She added, "It makes me so proud as vice president of the United States to go around the world talking to folks about a variety of issues, and one of the subjects that does come up is the WNBA. [The world] is watching what you guys are doing, lifting up the excellence of the finest athletes in the world."
After meeting both teams Harris then showed up at center court to cheers from about 10,000 people and received an honorary jersey from the Sparks.
Great time at the game tonight cheering on the @LASparks and @PhoenixMercury as we celebrated @BrittneyGriner's return to the court.

Her grace, courage, and determination are an inspiration to all. pic.twitter.com/0fTx952IWj

— Vice President Kamala Harris (@VP) May 20, 2023
The Sparks beat the Mercury 94-71, although the Advocate pointed out: "Griner's return to the floor and doing what she loves was more important than the result. Six rebounds, four blocks, and 18 points rounded out her performance."
West Virginia University basketball coach apologizes for gay slurs
Bob Huggins used the "F word" in a radio interview discussing a rival team when he was coaching men's basketball at University of Cincinnati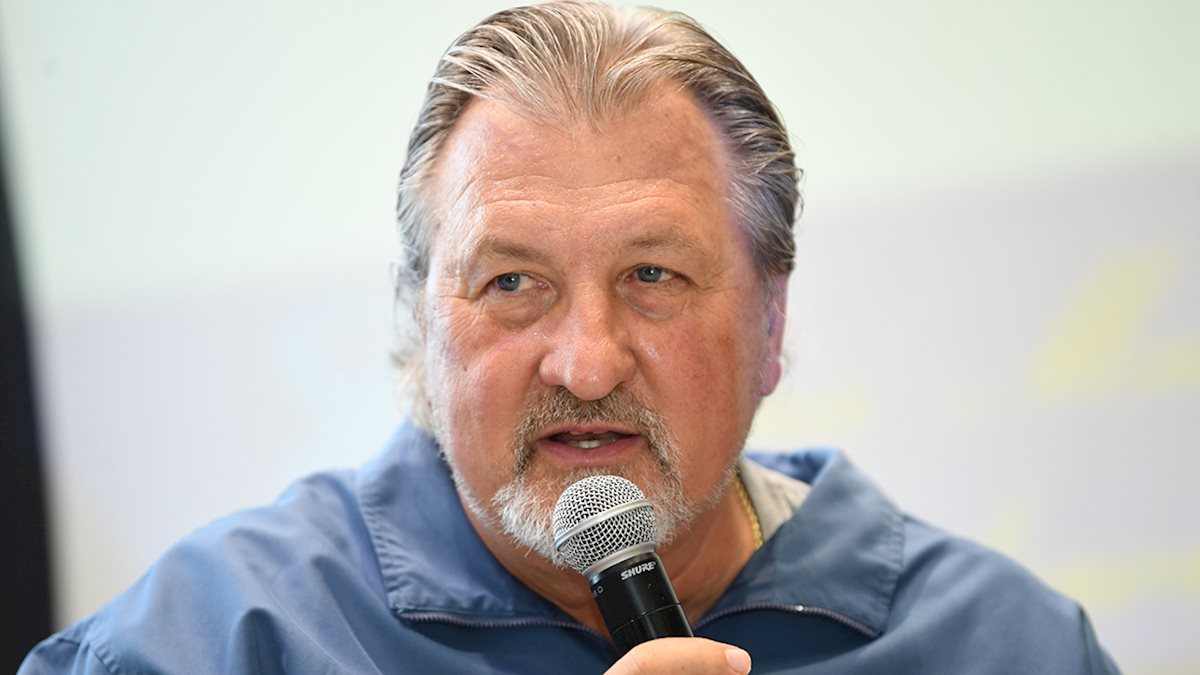 The coach of the West Virginia University Men's Basketball team said he's sorry for homophobic slurs he used to described fans of a rival team during a radio interview on Monday. Administrators said they are reviewing the incident and Coach Bob Huggins said he is prepared to face the consequences.
"All those fags, those Catholic fags," Huggins said, when he was asked about Xavier University on Cincinnati station 700WLW's "Bill Cunningham Show." Huggins was discussing his 16-season tenure with the University of Cincinnati and the school's intracity rivalry with Xavier.
The host asked the former coach of the Bearcats about a moment during a Crosstown Shootout game against the Musketeers. Huggins said Xavier fans threw sex toys onto the court.
"It was transgender night, wasn't it?" asked Cunningham, making a wisecrack since there was no such thing. "It was the Crosstown Shootout," Huggins replied. "What it was, was all those fags, those Catholic fags, I think, threw them."
Huggins added that the fans would "throw rubber penises on the floor and then say they didn't do it."
"They were envious they didn't have one."
⚠️ Here's the audio of Bob Huggins calling Xavier fans "Catholic f–s" during an appearance on Bill Cunningham's WLW radio show in Cincinnati pic.twitter.com/JTftGx9rQE

— Awful Announcing (@awfulannouncing) May 8, 2023
The Mountaineers coach issued a statement of apology within hours of those comments:
"Earlier today on a Cincinnati radio program, I was asked about the rivalry between my former employer, the University of Cincinnati, and its crosstown rival, Xavier University.
"During the conversation, I used a completely insensitive and abhorrent phrase that there is simply no excuse for — and I won't try to make one here.
"I deeply apologize to the individuals I have offended, as well as to the Xavier community, the University of Cincinnati and West Virginia University.
"As I have shared with my players over my 40 years coaching, there are consequences for our words and actions, and I will fully accept any coming my way. I am ashamed and embarrassed and heartbroken for those I have hurt. I must do better, and I will."
The university condemned Huggins' comments and said in a statement, "The situation is under review and will be addressed by the university and its athletics department."
May 8, 2023
Former Cincinnati City Councilman Chris Seelbach, the city's first openly gay councilmember, told WKRC-TV he's neither surprised by the comments nor by the fact that they were celebrated on Cunningham's show.
"I feel sorry for him, he holds that kind of hatred for people that are different in his heart, because that's clearly where it's coming from," said Seelbach. "I get angry because I'm a Catholic man, I am a graduate of Xavier, and I'm gay."
Seelbach says he believes most Catholics don't have the same views as Huggins and Cunningham.
"I want him to say that to my face, because there's a lot of us who are taxpaying regular citizens who happen to be Catholic and gay who don't appreciate it, and I don't know if he would have the courage to say it to our face," said Seelbach.
Dwyane Wade moves family out of Fla.
Former NBA star cites DeSantis' anti-LGBTQ policies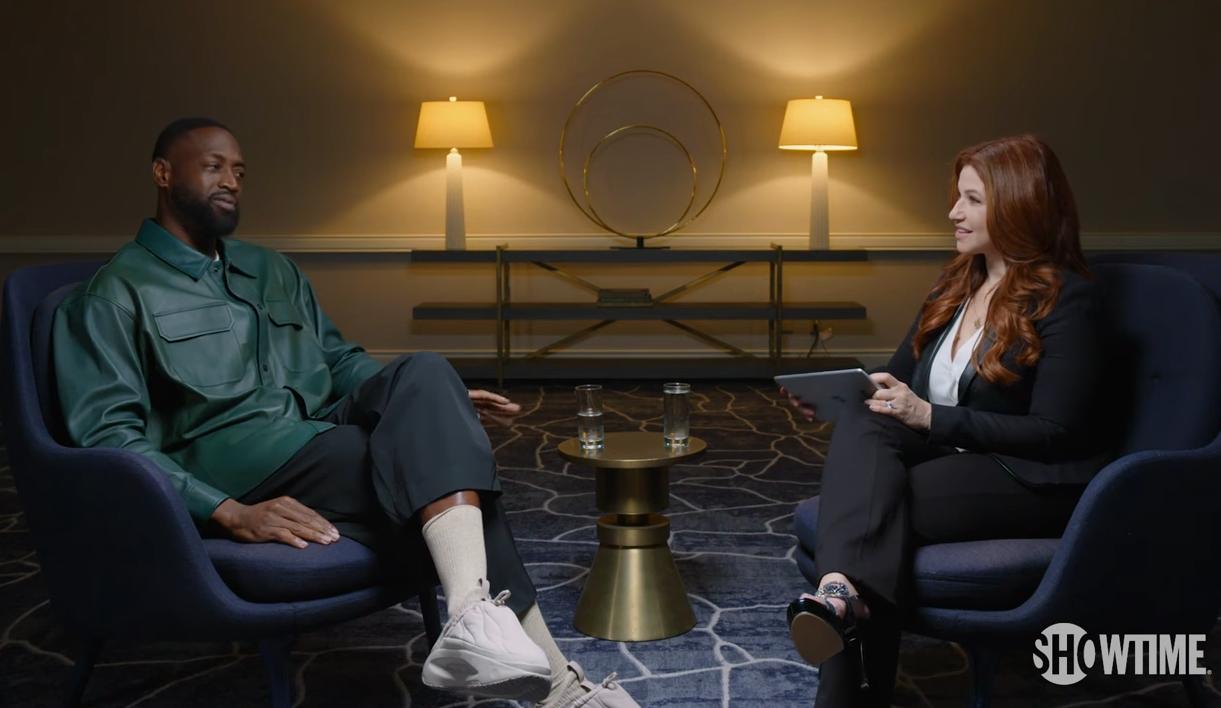 Journalist Rachel Nichols sat down recently with former Miami Heat star Dwyane Wade in a one-on-one for her new series "Headliners with Rachel Nichols" on Showtime. During the wide-ranging interview, Wade told Nichols he moved his family out of Florida because of the state's increasing hostility to LGBTQ people — including his daughter, Zaya.
"What do you have to say to some of those state legislators who maybe have your jersey in their closets, who came and brought their kids to your games to cheer for you?" Nichols asked referring to the apparent hypocrisy of certain Florida lawmakers who claim to be his fans yet pass the DeSantis anti-LGBTQ+ policies negatively impacting his family.
"That's another reason why I don't live in that state," Wade responded. "A lot of people don't know that. I have to make decisions for my family, not just personal, individual decisions."
Wade and his wife actress Gabrielle Union-Wade's 15-year-old daughter, Zaya had come out as transgender in 2020. After a long legal battle with with his ex-wife and Zaya's mother, Siohvaughn Funches, the teen was finally granted a legal name and gender change this past February.
In a March 15 interview with Dazed magazine, Zaya spoke about her role as an activist, a Miu Miu model.
"I think it's not my job, but it's my honor to continue and further my family's education and appreciation for the entire LBGTQ+ community as we grow together," she told Dazed.
"As our understanding of acceptance has broadened over the past couple of years, we have made the strides to keep ourselves educated and combat the ignorance," she continued.
Despite the learning curve, Zaya expressed that her family has been "such a giant support system" and that she feels "strongest when I'm with them."
The former Heat shooting guard is also father to 8-year-old son Xavier Zechariah, 20-year-old son Zaire and daughter Kaavia James, 4.
BREAKING: Dwayne Wade just called out Ron DeSantis and his fascist, hateful, homophobic policies on national TV. Well done! pic.twitter.com/hMLVGeoHHK

— Defeat DeSantis (@_DefeatDesantis) April 27, 2023