Anti-LGBTQ group 'Science for Truth' spreads hate globally
Russian website translates propaganda into more than 18 languages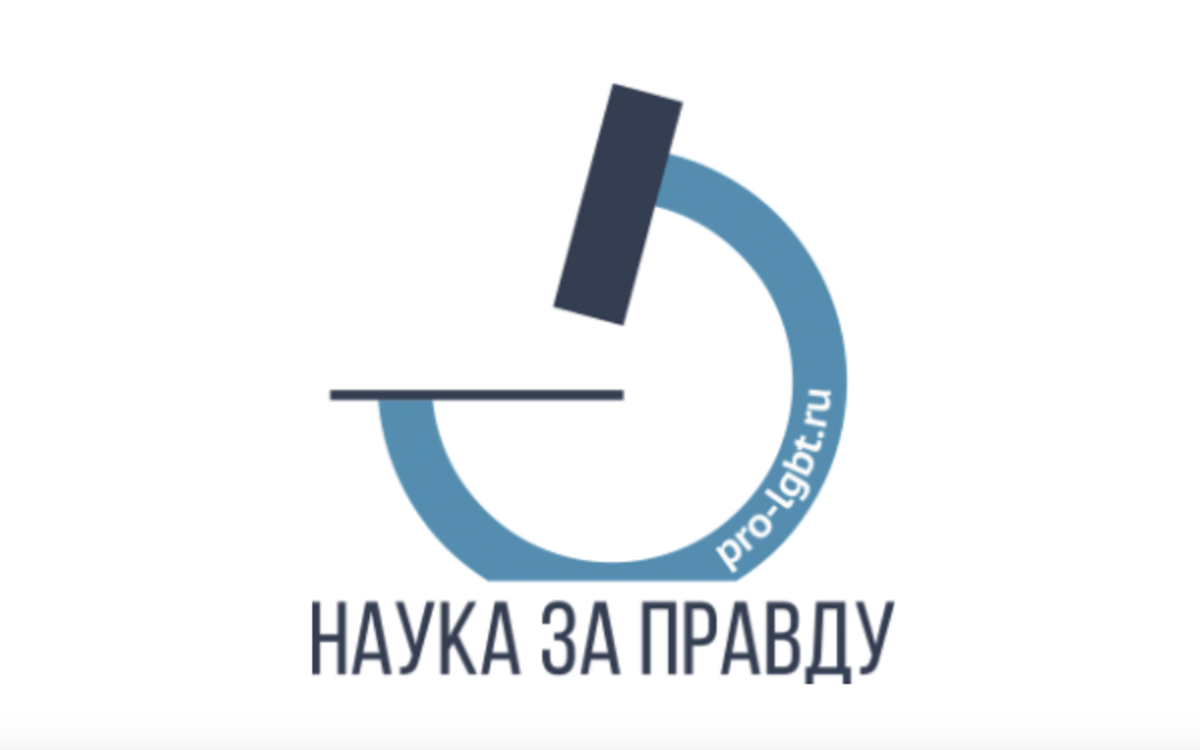 By HEIDI BEIRICH | A rather mysterious Russian website run by a group called Science for Truth (Наука за правду) is a major vector worldwide for lies about the LGBTQ+ community. Their site, pro-lgbt.ru (meaning "about-LGBT" in Russian), was previously identified by the Global Project Against Hate and Extremism (GPAHE) as an organization that repeatedly appeared in top search results for conversion therapy, the discredited practice of attempting to change LGBTQ+ people's sexual orientation or gender identity that has been described as akin to torture by a U.N. special rapporteur. It showed up prominently on Bing and Google in places like Kenya, Colombia and even the U.S. (see the full GPAHE report here.)
A unique aspect of the site is that it translates its anti-LGBTQ+ propaganda into over 18 major languages, including all major European languages, as well as Arabic, Hebrew and Chinese. The site also publishes articles in languages that have fewer speakers, including Serbian, Georgian and Hungarian, which are less likely to be content moderated. Even though the site is filled with dehumanizing material about LGBTQ+ people, it still shows up as a top search result for information on LGBTQ+ issues in many countries. This allows the group to spread their bigoted messages far and wide globally, making it an influential actor in the broader anti-LGBTQ+ movement. According to the Semrush app, the pro-lgbt.ru site garnered around 15,000 unique visitors in July 2023 alone.
So what is Science for Truth?
Started around 2017, Science for Truth's mission is to "disseminate facts that are deliberately kept silent by the leaders of the LGBT movement, which leads to the involvement of unsuspecting citizens in a destructive lifestyle, fraught with the most serious consequences for their health and well-being." As indicated in its name, the group presents itself as disseminating materials based on science created "in collaboration with scientists, psychiatrists and sexologists." This statement, though, is highly misleading; what Science for Truth disseminates is dehumanizing pseudoscience apparently designed to undermine the movement for LGBTQ+ rights in Russia and abroad.
Much more than a simple group of "scientists," Science for Truth spreads lies and dehumanizes LGBTQ+ people on its website, Telegram channel, and VK account by describing LGBTQ+ people as "pedophiles," "homofascists" and potential terrorists. For instance, the site has a post postulating that "anti-sperm bodies" that are "formed in sodomites and homosexuals" could lead to "autoimmune infertility, miscarriages, cancer in children and DNA destruction" resulting in a "genocide" if spread amongst society. They also post in support of aversion electroshock therapy, which involves electrical shocks, at times to a man's genitals, while they look at gay pornography or related material, as a solution to "cure" one's innate homosexuality.
The group is known for targeting the LGBTQ+ movement and attempting to bully activists and scientists living in Russia. In 2018, the group took aim at a scientific paper released by two academics at the once liberal-leaning Moscow university, Higher School of Economics (HSE), accusing them of "collaborationism" for having written that gay people "should be assumed to be born that way," and elaborating that their efforts to destroy "traditional values" were "a psychological means of destroying Russian statehood and a way of destroying the collective identity of the peoples of Russia." They also regularly cheer on the placing of Russian LGBTQ+ activists on the notorious list of "foreign agents," and the arrest of activists for "treason," and encourage supporters to report their materials to the Roskomnadzor (Federal Service for Supervision of Communications, Information Technology and Mass Media) for them to be blocked.
One of the principal figures connected to Science for Truth is the mysterious figure who goes by Ivan Stepanovich Kurennoy (Иван Степанович Куренной), and refers to himself as the coordinator of Science for Truth. He uses the avatar of a white-bearded traveler from the 19th century in all of his online publications. In his works, he refers to himself as an "independent researcher" or a "Depopulation Technology Researcher," and he engages in widespread conspiracy-mongering. The basis for many of his views regarding the LGBTQ+ movement comes from his belief in a secret plot to depopulate the earth by lowering the birth rate through the spread of LGBTQ+ values. He claims that the publication of the now widely discredited book "The Population Bomb," which wrongly predicted a mid-20th century demographic catastrophe caused by insufficient agricultural production and overpopulation, set off a series of events in the West that led political leaders to introduce the LGBTQ+ agenda in order to limit population growth.
Another belief relates to the COVID pandemic, where Kurennoy argued that a "chipping" process taking place during the vaccination drive was part of these same "depopulation" efforts. In another one of his odd rants, he wrote that Russian parliamentarians could do "what Hitler failed to do" and pass the 2019 draft law "On the Prevention of Domestic Violence," which, though it never passed, sought to strengthen Russia's comparatively weak laws against domestic violence.
Some of Kurrenoy's past posts are tinged with antisemitism which may be an indication of where some of his stranger conspiracist beliefs originate from. Around 2016, before he turned to mainly demonizing LGBTQ+ people, Kurrenoy frequently posted about control of Ukraine by the Israeli lobby, secret plots by George Soros, and a "fifth column" in Russia that is descended from Jews. In one post, he explicitly points to "the globalists," referring to them as a "parasites," as the source of funding for LGBTQ+ people.
Of the articles that the members of Science for Truth have published in academic journals, many, if not most of them are clearly not up to scientific standards, but rather ideological. These include, among others, "The problem of anthropomorphic interpretation of animal behavior in the context of the discussion about the characteristics of human sexual behavior," published in the "academic" journal "World of Science" (Мир Науки), in which the "independent researchers" of Science for Truth set out to disprove the argument that "homosexuality is a kind of norm for humans, since it is common in nature." The journal has a history of publishing questionable materials from other authors as well with titles such as "Changes in the physical properties of baptismal water under the influence of electromagnetic radiation," pointing to the overall lack of scientific rigor of the journal. Interestingly, in the piece criticizing the HSE professors' paper, the Science for Truth authors claim that the authors had published in an English-language journal "apparently for better understanding in a country that has declared the fight for the rights of sexual minorities abroad a foreign policy priority," making their agenda quite clear.
Another figure connected with the group is Viсtor Grigorievitsch Lysov (Виктор Григорьевич Лысов) whose participation with the group goes back at least to 2017. On his livejournal account, Lysov has written articles on such topics as "the sacralization of homosexuality," and the "Pederastization of Russia," where he argues that the "pederastic value system has long been firmly rooted" in Russian society. He makes regular appearances on the Science for Truth VKontakte (VK) page. Lysov's main contribution to the Science for Truth project is his propagandistic texts "The rhetoric of the LGBT movement in the light of scientific facts" and "Dehumanization," in which he takes on the "myths of gender ideology," and claims that LGBTQ+ rights would lead to the "normalization of pedophilia." On his ORCID site, used for tracking academic publications, Viktor Lysov is listed as being located in both Russia and Germany. The website links he shares are of the anti-LGBTQ+ American organizations Family Research Institute and the American College of Pediatricians, both listed as hate groups by the Southern Poverty Law Center, and the German Institute for Youth and Society (Deutsches Institut für Jugend und Gesellschaft), an organization known for offering "conversion therapy" services. In a solo publication in the "World of Science," "Homophobia' is not latent homosexuality," his affiliation is also listed as the German Institute for Youth and Society, in Reichelsheim, Germany, however, when a previous investigation reached out to the Institute, they denied having any affiliation with Lysov.
Garnik Surenovich Kocharyan (Кочаряна Гарника Суреновича) is one of the few "doctors" at Science for Truth with an actual medical career. As a part of his practice, Kocharyan provides treatments for "disorders of sexual preference" including "violations of sexual orientation" and "sexual perversions." He is the honorary president of the Kyiv-based conversion therapy clinic Association of Sexologists and Sex Therapists of Ukraine (Асоціація сексологів та сексотерапевтів України, ASSTU), which claims to bring together "specialists from various fields of natural sciences and humanities" of sexology, and provide for "the application and development of therapeutic methods aimed at improving a person's sexual life." The organization has published announcements calling for the full "decommunization" of the country at the end of the war to deal with alleged left-wing plots to spread "gender ideology" in Ukraine. In some of the more polemical posts by the association, ASSTU have written:
"Total illiteracy in the field of sexology and mass propaganda of LGBT — leads to the fact that even psychologists and doctors begin to believe that homosexuality is exclusively innate. Believing in such a thing is a crime against Ukrainian children, teenagers and youth, a crime against all future generations … We will not allow Ukrainian science to be manipulated to meet the needs of organized groups of sexual deviants. We will not allow introducing LGBT ideology into the consciousness of our citizens."
Aside from Kurrenoy, Kocharyan is one of the main propagandists associated with Science for Truth. He has published posts under the group's name promoting "conversion therapy," one referring to "forced homosexualization" as a "modern destructive trend in sex education," and another concerning the alleged "fallacy of ideas about the innate nature of homosexuality."
Beyond, this, Science for Truth also has a recognizable association with the ant-LGBTQ+ group CitizenGO. Several of their petitions have been published on the CitizenGo website, though they appear to have then been removed at a later date. It is interesting to note that while posts for other groups on the CitizenGo site have been given labels indicating that they were "created by a person or organization not affiliated with CitizenGO," this was not the case with posts from Science for Truth, indicating an association with CitizenGO that may be closer than that of other organizations.
Several individuals are not full members of the Science for Truth team, but collaborate with them or promote each other's work. The doctors at the "Phoenix Clinic" (Клиника «Феникс»), based in the center of Rostov-na-Donu, are a regular fixture in Science for Truth posts. One associate is Olga Alexandrovna Bukhanovskaya (Бухановская Ольга Александровна) who was recently featured on a broadcast of Solovyov Live. Another is psychiatrist Anton Vasilyevich Dyachenko (Антон Васильевич Дьяченко), who has written that it is "incorrect to deny the presence of a biological norm." Among some of the cases treated by the psychologists of the "Phoenix Clinic" are people who "insist on changing their biological sex and feel like a representative of the other sex," "strive to dress in clothes of the opposite sex, but cannot overcome this need," "accuse relatives or neighbors of theft, which does not correspond to reality," and those who "feel possessed by spirits, genies, who force them to carry out their orders and commands." Psychology PhD candidate Alexander Neveev (Александр Невеев) is another Science for Truth associate with a pseudo-scientific career who has published interviews on the topic of homosexuality on the Science for Truth YouTube page. Alex Shatner's (Алекс Шатнер) partnership with Science for Truth goes back to November 2017, when he was a co-author of a text on the "myth of homosexuality among animals." He, too, is listed as a co-author in the "World of Science" article "The problem of anthropomorphic interpretation of animal behavior in the context of a discussion about the characteristics of human sexual behavior."
In order to break free of their small radical right-wing echo chamber in Russia, a member of their group in early 2018 has also attempted to influence Russian knowledge of LGBTQ+ issues by editing an enormous number of articles on the Russian Wikipedia page under the username "Путеец" (traveler) with content from the group's website. The edits made were so outrageous, with "sweeping conclusions based on an inaccurate understanding of biological problems," that the moderators of the Russian site gave the user a topic-ban on "biomedical information in LGBT articles." After the account was further prevented from making these kinds of edits, the group released an article on their site criticizing the "bias" of the website moderators.
Science for Truth regularly lobbies the Russian government and pushes for ever-increasing restrictions on LGBTQ+ rights in Russia. Recently, Ivan Kurrenoy has even reached out to the famous pro-Kremlin propagandist Margarita Simonyan to ask her to support their group and its issues. In September 2018, they called on the minister of health to continue to regard homosexuality as a pathology. In January 2019, the group published an open letter to the Russian Duma on the topic of the "impending LGBT revolution in Russia" in which they spread more disinformation on the LGBTQ+ movement's agenda to "convert" straight people, and LGBTQ+ values causing population decline in the West. As early as 2019, Ivan Kurrenoy has been petitioning government officials, such as Deputy Chairman of the Duma Pyotr Olegovich Tolstoy (Пётр Олегович Толстой), to call for the censoring of LGBTQ+ content online. In the publication "Zavtra" (Tomorrow), they published an open letter on October 16th, 2021, to the head of Rospotrebnadzor (Federal Service for Surveillance on Consumer Rights Protection and Human Wellbeing) Anna Yurievna Popova to investigate Vadim Valentinovich Pokrovsky, the head of the department of the research institute of epidemiology of Rospotrebnadzor, as a potential "foreign agent" for voicing the importance of sex education for Russian children. After this letter was ignored, Science for Truth published an appeal in which they questioned whether Rospotrebnadzor was a "foreign agent." The letter read:
"In the face of Rospotrebnadzor, society would like to see an ally, and not compradors and collaborators, who are trying to introduce methods of molesting Russian children on the recommendations of the U.N. Committee (CEDAW), which requires Russia to destroy traditional values, including among religious figures, introduce 'sex education,' abolish prevention of abortion and legalization of prostitution, among other things with the help of foreign agents."
In the letter, they claimed that the appeal was made "through Senator Margarita Nikolaevna Pavlova," implying that the group has at least some institutional support among the Russian elite. In a more recent letter, the group lambasted the Minister of Health Mikhail Albertovich Murashko for not doing enough at the U.N. to promote "Russian science" (despite the fact that the group claims that Russian science is "so controlled by the West that it does not express a sovereign position"). They demanded, among other things, the promotion of "Russian science," the restriction of trans-affirming care in clinics, and to check for "foreign agents" in the field of medicine. In May 2023, the group claimed that the ministry of education considered proposals of Science for Truth on "issues of mental norms and pathology in the field of psychosexual health and sexual perversions." They have also written that the recent ban on gender-affirming care in Russia was originally a proposal that they submitted to the Russian government. In another post, the group claims to have been able to present their work at the 2022 Demographic Development of the Far East and Arctic conference (2022 демографическое развитие Дальнего Востока и Арктики) in which anti-LGBTQ+ senator Inga Iumasheva Albertovna, who once spoke out against "LGBT propaganda" being a "threat to national security," was present. Science for Truth were also present at the IV Hippocratic Medical Forum the year prior, when Albertovna also gave a presentation.
Despite this apparent interaction with the Russian government, GPAHE could not find Science for Truth or any other affiliated names in the official database of Russian NGOs. This fact, as well as the curiously anonymous nature of many of their members, points to its likely role as a small, yet influential soft-power instrument of the international anti-LGBTQ+ movement, given their ability to spread their bigoted message both domestically and abroad. Either way, Science for Truth's influence in Russia and abroad is only growing, and its bigoted message is reaching further, particularly online.
Heidi Beirich is co-founder of Global Project Against Hate and Extremism.
Speaker Kevin McUseless calls for Biden impeachment inquiry
Stunt will backfire on Republicans in 2024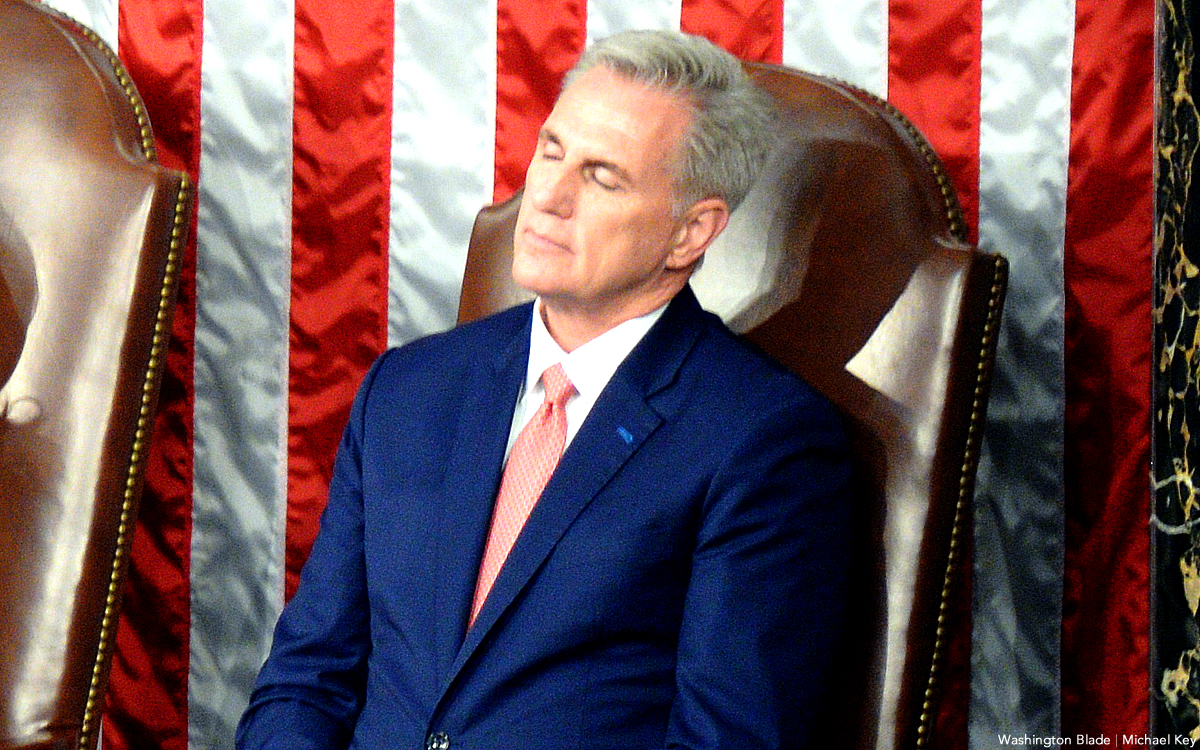 Congress has joined the world of the insane with Republicans calling to impeach any Democrat they disagree with. It is happening in Wisconsin to the new Supreme Court justice, and now lily-livered Kevin McUseless, facing threats from his MAGA members, announced an impeachment inquiry of President Biden.
He could name no reason, and in fact during the nine months of Republicans investigating Biden, they have found none. Two weeks ago, he said he wouldn't do this without a vote of the House, but moderate Republicans rightly figure this will all backfire on them, so wouldn't agree to vote for it. Meanwhile the country is waiting for House Republicans to do their job and pass a budget, which they are unable to do. The result could close the government again. That will also backfire on them, as it will hurt so many people.
So, what better time for Democrats, thinking independents, and any sane Republican left, those willing to put the country above their own party, and in the case of Liz Cheney (R-Wyo.) and Adam Kinzinger (R-Ill.), even their own reelections, to just vote all these Republican clowns out of office?
Oversight and Accountability Committee Chair James Comer (R-Ky.), who will lead the inquiry on Biden, has for the nine previous months come up with zilch — nothing meriting impeachment or even further investigation. The IRS whistleblowers' testimony he touted was contradicted by the FBI in sworn testimony. But then it isn't Comer asking for this impeachment inquiry, it is Marjorie Taylor Greene and Matt Gaetz, and the MAGAs holding McUseless hostage. Those two should be arrested for criminal behavior, charged with being an embarrassment to the country. They are joined by the likes of Lauren Boebert (R-Colo.), recently thrown out of a Denver theater for groping her boyfriend, vaping, taking pictures, and recording a show, Beetlejuice. This is today's Republican Party.
Clearly, most elected Republicans are not willing to stand up to these jokers; all afraid of the Trump cult, aka the Republican Party. They are being threatened with a primary by Trump if they do. They would lose the primary, part of the reason Sen. Mitt Romney (R-Utah) just announced he would not run again. The Trump cult controls roughly 35% of the party and you can't win without them. But Trump-supported primary winners have shown they lose general elections.
I am more confident than some in a Trump/Biden replay, Biden will win by 10 million votes this time, but not get one more electoral vote. It will again be about seven or eight states. If Republicans go ahead with this impeachment Democrats will win in 2024.
As to Hunter Biden, he should be punished for anything he did wrong, like any private citizen; whether it is not paying his taxes or lying on a gun permit application. President Biden should stop inviting Hunter to the White House, and curtail his public embrace of his son. It hasn't helped his son, and is clearly not helping his own campaign, or for that matter any other Democrat. What he does in private is his business. The president has two homes, one in Wilmington, and one in Rehoboth Beach, where he can meet with, and entertain his son. I think the president owes that to the people he is asking to support him. He owes it to the party to not put himself in positions his opponents can take advantage of. 
Joe Biden has been a public servant since he was 28 years old, starting on the New Castle County Council, in Delaware, in 1970. He ran and won his Senate seat in 1972. He has never been accused of any impropriety until the Republicans decided they could make unfounded accusations for political gain. He has shown himself a decent and honest man. A man with empathy for those less fortunate; and a president with one of the most successful administrations in modern times.
So McUseless, do your worst. Bend over for the MAGAs and get screwed. Hope it hurts. You have no balls as depicted in a recent funny meme where Barbie is shown on her knees in front of Ken, saying she finally understood; McUseless was the model for Ken.
The country will survive McUseless and the congressional Trump cult and be stronger for it. The decent people of the country will end up winning and McUseless, Marjorie Taylor Greene, Matt Gaetz, and their cronies, will be relegated to the dustbin of history with nary an asterisk to their names. If there is an asterisk it will read that they were useless, venal, and screwed up.
Peter Rosenstein is a longtime LGBTQ rights and Democratic Party activist. He writes regularly for the Blade.
Impact lingers 22 years after that bright September morning
Religious zealotry that led to 9/11 can be seen in far right politics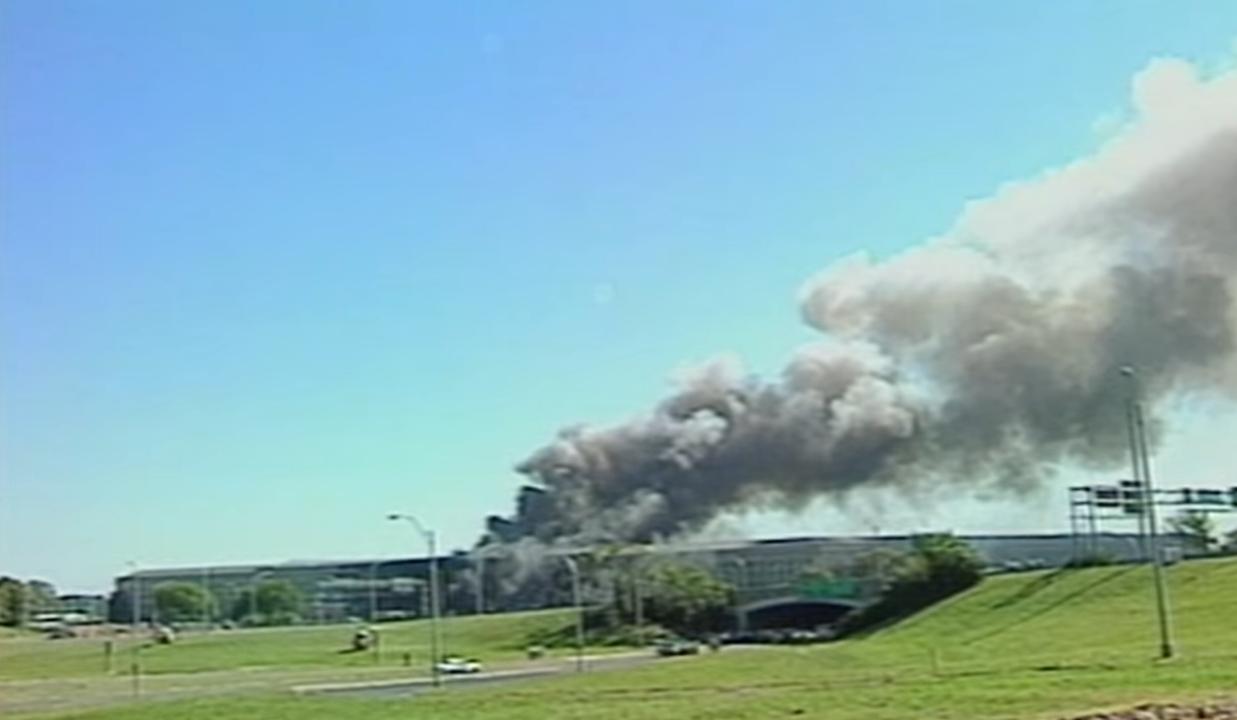 Tuesday, September 11, 2001, a point in time that forever altered the world in a series of events, terrorist attacks, that would linger on politically, spiritually, culturally, and leave an indelible mark on those alive at the time who experienced that day.
A human being born that day celebrates their twenty-second birthday this week, having grown up in a world where security measures — some draconian — dominate and where a certain sense of collective innocence has been lost.
Perhaps the ultimate irony is that lessons of peaceful diplomacy that could have possibly been gained from that day were instead lost to the sense of paranoia and nationalistic ideology and messaging as governments reacted, and in the case of the United States, commencement of a war that became the longest in American history.
The number of American service members who died fighting the wars in Iraq and Afghanistan had passed 7,000 at the end of 2021. The 'War on Terror' as it was known spanned 20 years, saw the expenditure of $6 trillion, 900,000 lives lost around the globe and at least 38 million people who have been displaced.
9:37:46 AM, The Pentagon in Arlington, Va., just across the Potomac River from Washington, D.C.: American Airlines Flight 77, which had taken off from Dulles International Airport, struck the southwest side of the building killing 184 people.
This reporter was in the Pentagon that fateful morning, having agreed to substitute for a sick colleague. I witnessed the utter disbelief on the faces of every one of my colleagues as we were clustered around a television set watching the events unfolding in New York City at the World Trade Center and then suddenly it was our turn as the entire building shook as Flight 77 crashed into the southwestern face of the Pentagon.
The next 16 hours are still a vignette of sounds, smells, and sights from that day that have never left me. The events of that day would later define my career and set me on a path of being far more cynical than I was previously as I viewed a changed world.
Here, two decades later, I reflect still on what could have been and yet still remain optimistic even in the face of greater turmoil, widespread authoritarianism, a global climate crisis exacerbated by war, and then too of war itself as evidenced by the illegal incursion into the sovereignty of Ukraine.
The rise of nationalism, especially of the white supremacist variety tied to religious fundamentalism, is the primary danger and the direct linear descendent of the terrorism that was seen on that Tuesday morning 22 years ago. It is not just an American issue, it is a global issue, one that needs to be exposed and then dealt with.
The religious zealotry that fed the extremist ideology that led to the acts of terrorism that bright September morning can be seen again manifesting in the extremist actions of the far right beyond politics. Book bans, the war on trans and queer people, stifling of free speech and ideas, promotion of anti-immigrant, anti-LGBTQ and racist ideas all contribute to a society that is rapidly becoming very unsafe and a petri dish for the next 9/11.
This is the lingering impact of that long ago day and must be mitigated, before history repeats itself.
Brody Levesque is editor of the Los Angeles Blade. 
There's a good chance you're overpaying for medication
New policy lets worst offenders behind high drug prices off the hook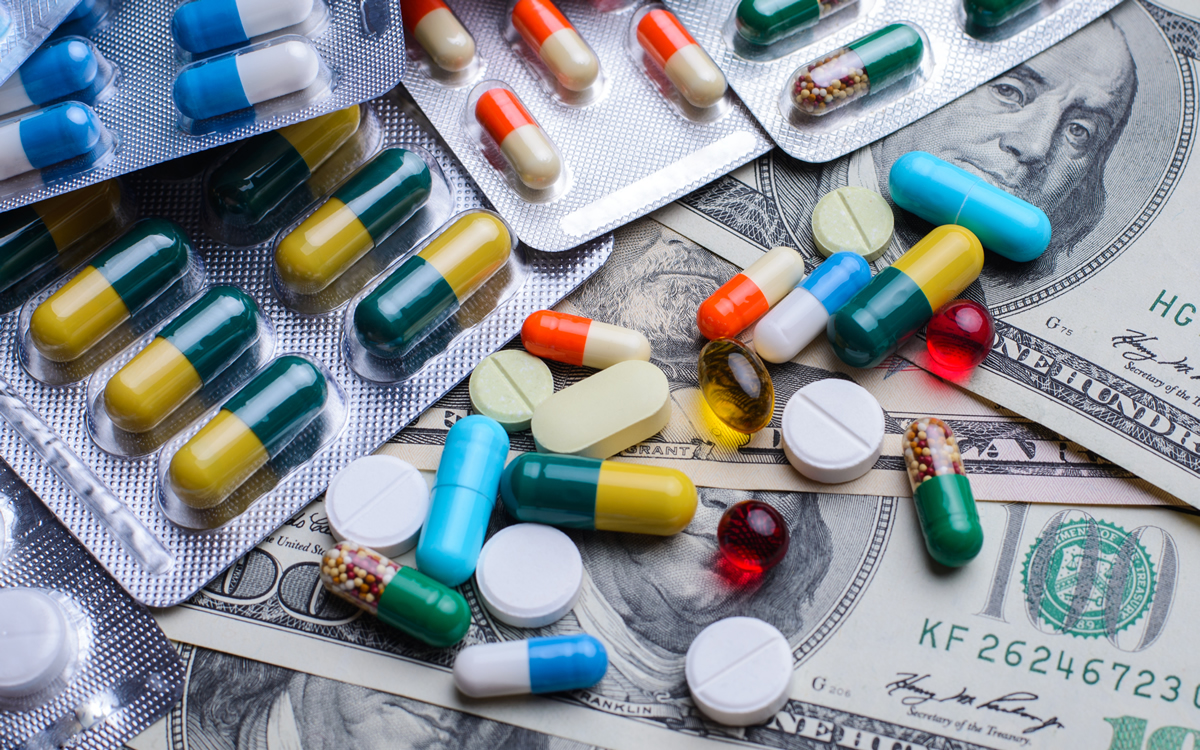 In its push to lower the cost of medicine, Congress has focused on giving Medicare the authority to negotiate drug prices with manufacturers. Officials just announced the first 10 medicines up for negotiation under the Inflation Reduction Act (IRA).
Unfortunately, all of the attention given to that policy lets some of the worst offenders behind high drug prices off the hook: pharmacy benefit managers, or PBMs — companies that function as powerful drug-industry middlemen.
Acting on behalf of insurers, PBMs use their buying clout to obtain discounts and rebates from drug makers. In theory, these savings should be passed on to patients at the pharmacy counter. But in fact, while PBMs extract billions of dollars in profit for themselves each year, patients see little to no benefit.
It's time to change this system. Thankfully, lawmakers now have PBMs in their sights in a proposed bipartisan reform bill.
The fundamental problem is that PBMs wield enormous influence over drug prices, with virtually no transparency or accountability. They're able to wield such power because they control insurance company formularies — those lists that determine which drugs your insurer will cover, and on what terms.
PBMs have drug manufacturers over a barrel because (in a helpless position), in order to make sufficient sales, the manufacturers need their products on formularies on favorable terms. But even though PBMs are charged with obtaining discounts, their interests are not aligned with those of patients. In fact, just the opposite is true.
The PBM revenue model is linked to the list prices of drugs. The higher the list price, the bigger the discount they can obtain. That means that PBMs make more money off more expensive medicines, giving them a perverse incentive to offer better formulary placement to pricier treatments. But that, in turn, pressures drug makers to increase list prices, on the expectation of offering larger discounts.
Meanwhile, the coinsurance obligations that patients pay continue to be calculated based on list prices — not the discounted prices insurers actually pay. By exploiting this difference, PBMs manage to charge two-thirds of patients for the full list price of a drug, even though they've negotiated deep discounts from the manufacturer.
Mergers and acquisitions among PBMs and insurers have given them even more power. Currently, just three PBMs make up 80% of the prescription drug market, and the top six control nearly the entirety, 96%. At the same time, the three biggest PBMs either own or are owned by the three biggest insurance companies. They also use their sway to steer patients to fill prescriptions at the pharmacies they likewise own.
Consider how this whole setup affects patients with HIV. While there are more than 30 FDA-approved medicines to treat the virus, a PBM can steer patients toward the most expensive options via their insurance coverage. Then, a patient can be required to pay a percentage of the list price out of pocket, rather than a percentage of the lower price the insurer actually paid.
There's still more in the PBM-insurer bag of tricks. Drug makers often issue discount coupons to help patients with coinsurance requirements. But PBMs and insurers essentially steal the value of those coupons right back, by refusing to count them toward deductibles and annual caps on out-of-pocket spending.
Insurers and their PBMs are also behind the "utilization management" rules that patients increasingly face when seeking care. So-called "prior authorization" policies, for instance, require doctors to ask insurers' permission before ordering certain drugs or tests. Such policies have been an obstacle to patients obtaining PrEP drugs, the pre-exposure prophylaxis that prevents HIV transmission.
As so many activists and lawmakers have observed, we need to bring down out-of-pocket medication costs. One-third of Americans report not filling a prescription because of price, and we know that when prescription costs increase, patients are less likely to adhere to their medication regimen. Their health suffers as a result, often requiring additional interventions and hospital stays.
But the new IRA plan for drug-price negotiations can't solve all these problems. Lawmakers also need to rein in PBMs. Specifically, any new legislation should decouple PBM compensation from the list prices of drugs, so that the companies aren't motivated to steer patients toward the most expensive treatments.
For the sake of patients, myself included, there's no time to lose.
Guy Anthony is president and CEO of Black, Gifted & Whole.