Control of the Senate at stake with Manchin's decision not to seek reelection
Anti-LGBTQ W.Va. governor favored to take his seat
Republicans' prospects of recapturing control of the U.S. Senate were boosted on Thursday with the conservative Democratic U.S. Sen. Joe Manchin's (W.Va.) announcement that he will not seek reelection.
Mindful that his party controls 48 Democratic and three independent votes in the upper chamber, and that Republicans are favored in next year's Senate map, Democratic Senate Majority Leader Chuck Schumer (N.Y.) has been privately urging Manchin to run again in 2024.
Separately, the West Virginia senator is considering whether to run for president as an independent, sparking concerns that he would peel votes away from President Joe Biden, who is running for reelection.
"After months of deliberation and long conversations with my family, I believe in my heart of hearts that I have accomplished what I set out to do for West Virginia," Manchin announced in a video shared on X.
To the West Virginians who have put their trust in me and fought side by side to make our state better – it has been an honor of my life to serve you. Thank you. My statement on my political future: pic.twitter.com/dz8JuXAyTL

— Senator Joe Manchin (@Sen_JoeManchin) November 9, 2023
West Virginia Gov. Jim Justice (R) had already disclosed plans to run for Manchin's seat, with polls showing the conservative governor handily beating the senator in a hypothetical contest.
In March, Justice signed a law banning guideline directed, medically supported gender affirming healthcare for minors in the state.
President Joe Biden issued a statement about Manchin's announcement:
"For more than forty years – as a state legislator, a Secretary of State, a Governor, and a Senator – Joe Manchin has dedicated himself to serving the people of his beloved West Virginia. During my time as Vice President and now as President, Joe and I have worked together to get things done for hardworking families.
"From the Bipartisan Infrastructure Law – which is upgrading America's aging infrastructure, to the PACT Act – which is making sure our veterans get the care they deserve, to the Inflation Reduction Act – which is strengthening our energy security and lowering prescription drug costs for our seniors, to the most meaningful gun safety legislation in three decades, we've made real progress. I was also proud when Joe voted to make history and confirm Ketanji Brown Jackson as the first Black woman to serve on the United States Supreme Court.
 
"Joe, Gayle, and the entire Manchin family should feel proud of the Senator's service to West Virginia and to our country. I look forward to continuing our work together to get things done for the American people."
Santos won't seek reelection after House Ethics report
Federal authorities have indicted embattled gay N.Y. Republican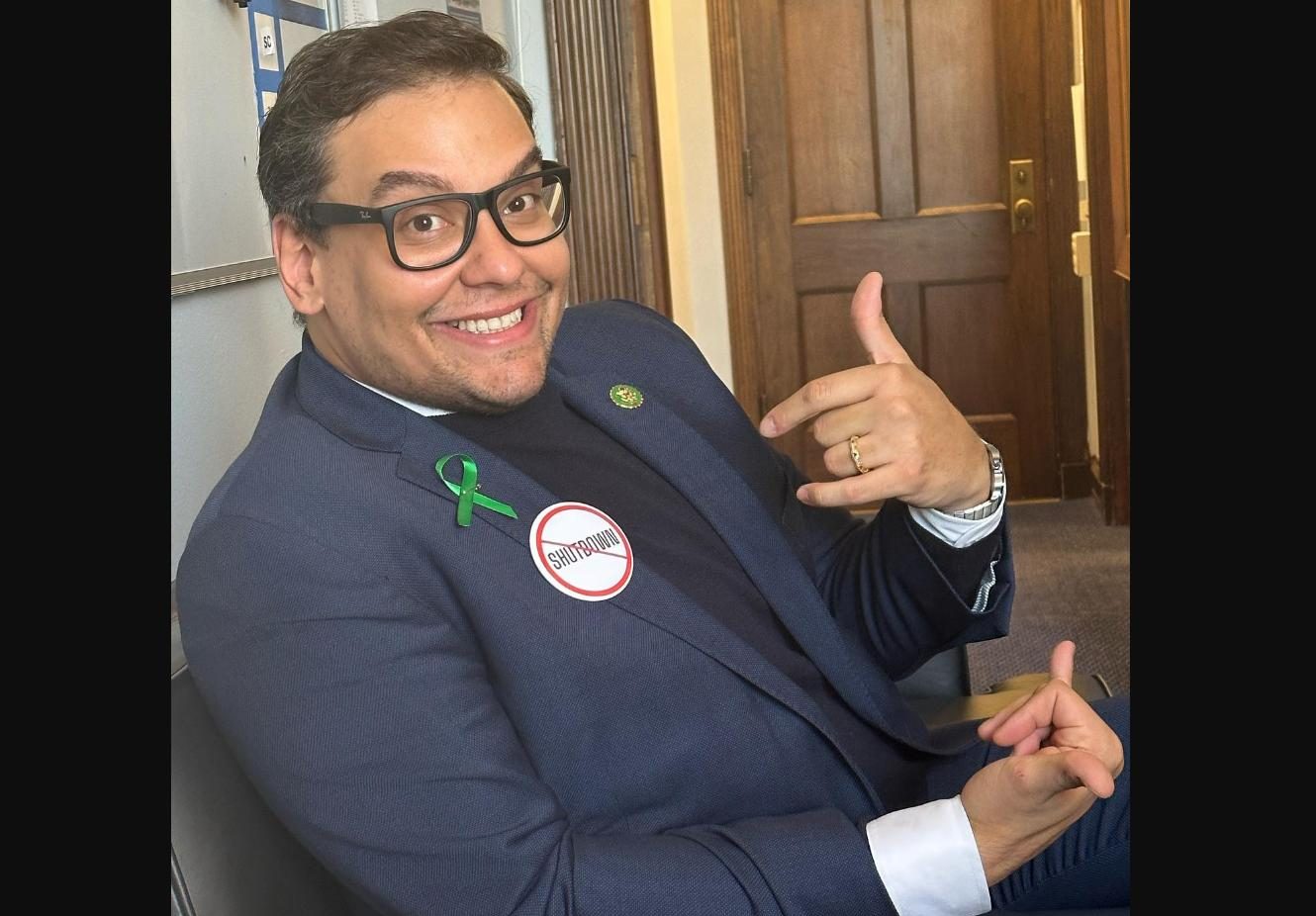 Following the publication of a report by the U.S. House Ethics Committee, which found he had misused campaign funds for luxury personal purchases and OnlyFans content, U.S. Rep. George Santos (R-N.Y.) announced on Thursday that he will not seek reelection next year.
The Investigative Subcommittee found "substantial evidence" that the embattled congressman "caused his campaign committee to file false or incomplete reports with the Federal Election Commission; used campaign funds for personal purposes; engaged in fraudulent conduct in connection with RedStone Strategies LLC; and engaged in knowing and willful violations of the Ethics in Government Act as it relates to his Financial Disclosure (FD) Statements filed with the House," according to a statement released by its chair, U.S. Rep. Michael Guest (R-Miss.) and ranking member, U.S. Rep. Susan Wild (D-Pa.).
The report reveals contributions from two supporters totaling $50,000 were wired to RedStone, a company owned and operated by Santos, and then transferred to his personal bank account and "used to, among other things: pay down personal credit card bills and other debt; make a $4,127.80 purchase at Hermes; and for smaller purchases at OnlyFans; Sephora; and for meals and for parking."
Pursuant to issuance of the report, the Ethics Committee voted unanimously to "refer the substantial evidence of potential violations of federal criminal law to the Department of Justice for such further action as it deems appropriate."
Santos responded with a post on X decrying the report as a "disgusting politicized smear." The congressman added, "I will however NOT be seeking re-election for a second term in 2024 as my family deserves better than to be under the gun from the press all the time."
If there was a single ounce of ETHICS in the "Ethics committee", they would have not released this biased report. The Committee went to extraordinary lengths to smear myself and my legal team about me not being forthcoming (My legal bills suggest otherwise).

It is a disgusting…

— George Santos (@MrSantosNY) November 16, 2023
The Washington Post reported on Thursday that Guest has plans to introduce a motion to dismiss Santos from Congress on Friday morning, which could be considered by the House upon return from the Thanksgiving holiday break on Nov. 28.
Efforts to expel him earlier this month failed when a group of Republican and Democratic members voted against the resolution, many claiming the move — in the absence of a criminal conviction in a court of law and before the committee had released findings from its report — would set a dangerous precedent.
In October, Santos was handed a 23-count superseding indictment from prosecutors with the U.S. Attorney's Office for the Eastern District of New York, which contains a range of criminal charges from wrongful unemployment benefits claims to identity theft.
Mike Johnson is board member of a group that said mpox is penalty for being gay
Living Waters Publications is Christian publishing house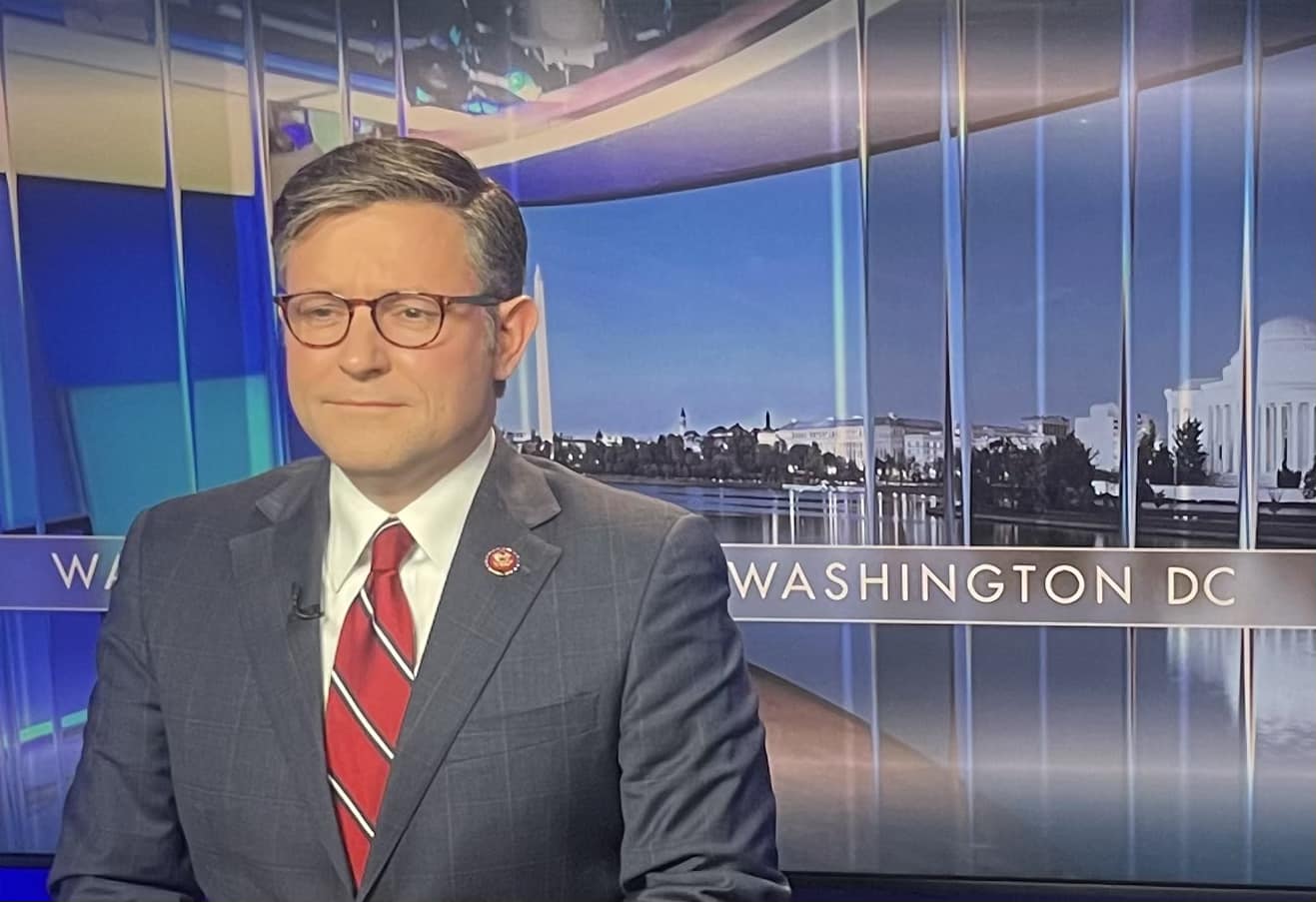 House Speaker Mike Johnson (R-La.) serves on the board of a Christian publishing house that called mpox, formerly known as monkeypox, an "an inevitable and appropriate penalty" for being gay.
A spokesperson for the fundamentalist Christian congressman said does not agree with the statements, which were spoken by Living Waters Publications founder and CEO Ray Comfort during a podcast last year.
"Speaker Johnson joined the board of Living Waters years ago in support of its mission of spreading Christian gospel," the spokesperson said, adding that the speaker had not seen and was not aware of the remarks about mpox.
Still, Johnson's tenure on the board, for over a decade — first reported on Wednesday by Politico — comes amid intense scrutiny of his extreme, far-right, anti-LGBTQ views.
For example, shortly after he was elected speaker, CNN revealed Johnson had authored editorials in defense of criminalizing gay sex between consenting adults.
He has also maintained a close personal relationship with Comfort.
"I am such a big fan of your ministry and of you, and I cannot overstate what a profound influence you've been in my life and my walk with Christ and so many other people that I know and I'm just really grateful for all that you do and the team at Living Waters," Johnson told him during a recent interview.
Politico learned of the speaker's affiliation with Living Waters through a progressive research firm called Accountable.US, whose executive director, Tony Carrk, told the Washington Blade, "the more we learn about Mike Johnson, the clearer his history of far-right fanaticism comes into view."
In response to the news, Democratic National Committee National Press Secretary Sarafina Chitika shared a statement with the Blade.
"Birds of a feather flock together, and it's no coincidence that MAGA extremist Mike Johnson, who just endorsed Donald Trump for president, sits on the board of an organization that called mpox 'an inevitable and appropriate penalty' for being gay," said Chitika.
"His attacks on the LGBTQ community, from saying gay marriage would lead to 'sexual anarchy,' including pedophilia and bestiality, to railing against 'the homosexual agenda' and calling the LGBTQ+ community 'destructive' and 'dangerous' are shameful and downright threatening," added Chitika. "Johnson's speakership shows once and for all that far-right extremism has taken over the GOP — Republicans up and down the ticket will be forced to answer for Johnson's hateful rhetoric in 2024." 
Mondaire Jones, who is currently running to retake his seat representing New York's 17th Congressional District in the House from Republican Mike Lawler, who is broadly considered among the most vulnerable GOP members, has highlighted his opponent's vote for Johnson — arguing that his constituents are opposed to the speaker's far-right views.
House spending bills once again include anti-LGBTQ riders
163 House members wrote to Biden over 'hijacked' appropriations process

A letter to President Joe Biden and Democratic congressional leadership sent on Wednesday by 163 members of the U.S. House of Representatives, including Congressional Equality Caucus Chair Mark Pocan (D-Wis.) and the eight other openly LGBTQ co-chairs, objects to Republican members' efforts to "hijack the appropriations process to restrict the rights and fundamental freedoms of LGBTQI+ people."
With the Nov. 17 funding deadline looming, the letter argues, "These members lack the votes and public support to pass their anti-LGBTQI+ agenda into law as standalone bills, so they are working to include them in must-pass funding legislation."
These total more than 40, according to the letter, which specifies they fall largely within four categories:
Gender-Affirming Care Ban Riders: These riders would restrict access to evidence-based, medically necessary care for transgender people or eliminate funding to organizations that provide such care.
License to Discriminate Riders: These riders would create a license for people and organizations—including those receiving taxpayer funds—to discriminate against LGBTQI+ people under the guise of religious liberty, and they prevent the federal government from adequately responding. For example, they prohibit the federal government from reducing or terminating a federal contract or grant with an organization that discriminates against LGBTQI+ people if the organization justifies their discrimination based on the belief that marriage should only be between a man and a woman.
Pride Flag Riders: These riders would prohibit funds from being used to fly pride flags at covered facilities.
DEI EO Riders: These riders would prohibit funds from being used to implement, administer, apply, enforce, or carry out three LGBTQI-inclusive Executive Orders (EO Nos. 13985, 14035, and 14091) meant to ensure the federal workforce is an inclusive and affirming workplace for employees with marginalized identities.
Also on Wednesday, Pocan issued a statement on behalf of the Caucus objecting to the House's passage of H.R. 4364, the Legislative Branch Appropriations Act.
"In 2013, I had to fight for my marriage to be recognized so my husband could receive his House Spouse ID," the Wisconsin Democrat wrote.
"Now, a decade later, Republicans are using this bill to bring us back to a time where Legislative Branch employees and contractors can discriminate against me and other members and staff in same-sex marriages."
Then, on Friday, a Democratic aligned group called the House Accountability War Room issued a statement objecting to passage of the Department of the Interior, Environment, and Related Agencies Appropriations Act, H.R.4821.
Among others, the group highlighted provisions prohibiting "discriminatory action against a person" based on their "sincerely held religious belief, or moral conviction, that marriage is, or should be recognized as, a union of one man and one woman."