Watching the Prop 8 trial, part 3
Special to DC Agenda
For more on the Prop 8 trial, visit lgbtpov.com
There are far fewer people in the courtroom this morning. A couple of die-hard journalists: Associated Press reporter Lisa Leff, plus reporters from Newsweek and a local PBS station.
Also, there seem to be far fewer lawyers for the defense and more lawyers for the plaintiffs.
Harvard University professor Nancy Cott is back on the stand and while her testimony on the history of marriage is very interesting, she goes on so much that Judge Vaughn Walker has intervened and said the plaintiff's questioner, Theodore Boutrous Jr., had to get a question in there some time.
One of the most interesting points Cott raised so far is that the nation's Founding Fathers knew that George Washington was sterile and that figured into the deliberations to make him president so he couldn't establish a dynasty like the one against which the colonists had rebelled.
Boutrous also asked the professor about whether same-sex marriage would affect divorce rates. She said:
My only comment is from observing my own state of Massachusetts, where there has been same-sex marriage for five years. Massachusetts has [the] lowest divorce rate in country. Since five years ago, [the] divorce rate has fluctuated slightly, but if anything, [it] is lower.
Some of us chuckled. But there's far less laughter today.
Cott is now being questioned by the defense, who is reading into the record all sorts of articles — including, just before we recessed, the Los Angeles Times op-ed by David Blankenhorn that I mentioned in a previous post.
One defense attorney seems to feel that just by raising his voice and punctuating certain words, he's making some important point. It escapes most of us. Some say he's just winding up; others are shaking their heads and wondering where he's headed with this.
But Cott has gotten a lot quieter and has even refused to answer or dodged certain questions that seem easy to the peanut gallery. She's the one who asked for the break: "Judge Walker, I think I have a right to a break."
Will get back at lunch with more.
National Gay & Lesbian Chamber of Commerce Certifies Brown, Naff, Pitts Omnimedia, Inc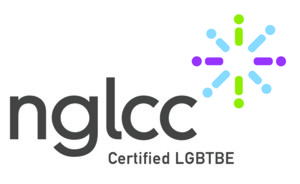 Washington, D.C. — Brown, Naff, Pitts Omnimedia, Inc, the parent company of the Washington Blade and Azer Creative, announced today it has been certified by the National Gay and Lesbian Chamber of Commerce (NGLCC) as an LGBT Business Enterprise. The NGLCC supports and advocates for diversity and inclusion for LGBT-owned businesses. With this certification the Blade's parent company joins more than 510 business and 134 corporate partners of the NGLCC.
Brown, Naff, Pitts Omnimedia, Inc. owns and operates the Washington Blade, the oldest and most acclaimed LGBT newspaper in the country. In 2012, the company launched Azer Creative, a full-service design firm. The company employs more than a dozen full-time LGBT staff.
"We are excited to become one of the 500 LGBT businesses across the country certified by NGLCC," said Lynne Brown, the Blade's publisher and a co-owner of the company. "The LGBT community has been part of our company from the beginning and we look forward to continue that for many years to come."
The Washington Blade was founded in 1969 and is known as the "newspaper of record" for the LGBT community both locally and nationally. Visit washingtonblade.com for more information. Azer Creative is a full-service graphic design firm based in Washington, D.C. Visit azercreative.com for more information. 
Vote now for the 2013 Best of Gay DC!
Choose in dozens of categories among hundreds of nominees, and make your voice heard!
Nominate the 'Best of Gay D.C.' now!
Dozens of categories cover all the best for LGBT Washington. Who deserves the prize this year?