D.C. Appeals Court hears gay marriage case
City defends law halting effort to repeal same-sex marriage law

In what legal observers called an unusual development, the full nine-judge D.C. Court of Appeals heard oral arguments Monday for a lawsuit seeking to force the city to put its same-sex marriage law before voters in a ballot initiative.
At issue is whether a 1970s amendment to the D.C. City Charter that allows voters to pass or repeal laws through an initiative or referendum can legally include a provision banning such ballot measures if they would take away rights from minorities.
The City Council added the provision to the charter amendment at the request of gay activists. The effort by same-sex marriage opponents to challenge the provision represents the first time it has been seriously questioned in more than 30 years.
All but two of the judges asked pointed questions that appeared to challenge the legal arguments presented by the lawyers on both sides of the case, taking on the role of devil's advocate.
"The court asked a variety of probing questions, as they should have," said Thomas Williamson, an attorney with Covington & Burling, which filed a friend of the court brief on the side of the D.C. government in defense of the law restricting ballot measures.
"But it seemed that a consistent theme in their questions was a sensitivity to the importance of protecting civil rights of a vulnerable minority, which is really what this case is about here — the right of same-sex couples to enjoy marriage and have the same status for their marriage as all other citizens of the District," Williamson said.
Five of the nine judges, including Chief Judge Eric Washington, were appointed by President George W. Bush. President Bill Clinton appointed the remaining four.
Williamson and local gay rights attorney Mark Levine said it's unusual for the Court of Appeals to hear a case for the first time en banc, or with all of its judges, instead of its usual practice of assigning a three-judge panel to hear a case.
One significant outcome of an en banc case is that the full court has the authority to overturn previous decisions it handed down either en banc or through a three-judge panel if the previous rulings would interfere with its intentions in a current case. Williamson said one possible ruling the court might overturn in the current case over the D.C. same-sex marriage law is the 1990s case known as Dean v. the District of Columbia.
In that case, the appeals court rejected a claim by a gay male couple that the city's existing marriage law allowed for the issuance of marriage licenses to same-sex couples because of the Human Rights Act's ban on discrimination based on gender and sexual orientation. At that time, the court ruled that the marriage law restricting marriages to opposite-sex couples took precedence over the Human Rights Law.
In recent years, gay rights attorneys and D.C. government officials have argued that the Dean decision was no longer relevant because the City Council had since made sweeping changes to the marriage law, providing extensive rights, including marriage, for same-sex couples.
Austin Nimocks, legal counsel for the Alliance Defense Fund, a Christian litigation group, argued the case Tuesday for Bishop Harry Jackson and other local opponents of same-sex marriage who filed the lawsuit seeking a ballot measure to overturn the gay marriage law.
Jackson initially filed his lawsuit before the D.C. Superior Court last fall, after the D.C. Board of Elections & Ethics rejected his application for a voter initiative calling for defining marriage in D.C. as the union between one man and one woman. The board ruled that the initiative would violate the provision added to the referendum and initiative law that bans such ballot measures if they would result in discrimination prohibited by the Human Rights Act.
The effect of the initiative, if approved by voters, would be to repeal the same-sex marriage law that the City Council passed and Mayor Adrian Fenty signed in December. The law took effect March 3 after it cleared a required 30 legislative day review by Congress.
Jackson then filed suit seeking to overturn the election board's decision. In January, Superior Court Judge Judith Macaluso upheld the election board's decision, saying the law cited by the city to ban such ballot measures was valid.
Tuesday's hearing before the D.C. Court of Appeals came about after Jackson and his supporters appealed Macaluso's ruling.
Nimocks sidestepped reporters' questions about the appeals court judge's comments, including those who challenged his arguments. He said after the hearing that his side is correct in claiming the 30-year-old provision in the D.C. Charter barring certain ballot measures violates the full District of Columbia Charter.
The city's charter is considered to be equivalent to a state constitution, and legal experts say all laws enacted by the City Council and signed by the mayor must be consistent with any restrictions or limits set by the charter.
Nimocks argued before the court Tuesday that the charter amendment that created the city's voter initiative and referendum system sets just one restriction on such ballet measures: a ban on voters directly deciding on matters related city funding or taxes.
He said the charter amendment, which the City Council passed and Congress approved, doesn't allow further restrictions that would prevent a ballot measure seeking to curtail minority rights.
"The people have a right to vote that's guaranteed by the District of Columbia Charter," he said. "And the City Council cannot amend the charter. They cannot do anything to undermine the people's right to vote."
In his written brief, Nimocks also argued that the Dean case was still a factor that the appeals court should consider.
Todd Kim, the D.C. Solicitor General who argued on behalf of the city, told the court the charter amendment establishing the initiative and referendum system gives the City Council authority to make some changes in the system to carry out its "purpose."
Kim noted that the Council wrote the charter amendment and that part of the purpose in creating it was to place certain restrictions consistent with longstanding city policy, including policies related to rights of minorities. The D.C. Human Rights Act, which was in place at that time, included a ban on discrimination based on sexual orientation, Kim said, indicating the city's overall policy and purpose was to protect the rights of gays and lesbians along with other minorities.
He also noted that Congress approved the charter amendment through its normal 30 legislative day review, further solidifying its status as a valid law.
In another development that pleased gay activists attending Tuesday's appeals court hearing, Judge Phyllis Thompson, a Bush appointee, pointed out that D.C. voters approved a statehood constitution in the early 1980s that included a provision banning initiatives and referenda that would take away rights of minorities, including gays.
Thompson appeared to be challenging Nimocks' arguments that voters should have the right to decide on the gay marriage law by noting that D.C. voters approved the ban on ballot measures seeking to take away rights for gays and others.
Legal experts have said the statehood constitution passed by voters had no legal standing because D.C. statehood — which many D.C. residents favored in the 1980s — could not come about without approval by Congress. Congress never took the proposal seriously.
But Levine and Williamson said Thompson's decision to raise the issued shows that she, and possibly a number of her colleagues on the appeals court, are sympathetic to the city law banning ballot measure that would take away rights, including the right of same-sex couples to marry in D.C.
"Marriage equality has already brought critical rights and responsibilities to hundreds of same-sex couples, yet outside forces are determined to undo our progress," said Aisha Mills, president of the Campaign for All D.C. Families, one of the local groups that lobbied for a same-sex marriage law.
"As the courts have uniformly recognized in upholding D.C.'s comprehensive anti-discrimination laws, no one should have to have their marriages — or any of their civil rights — put to a public vote," she said.
Jackson was among more than a hundred spectators to attend Tuesday's appeals court hearing. The spectators appeared to be equally divided between same-sex marriage opponents and supporters, with many of the city's prominent LGBT activists in attendance.
In addition to Washington and Thompson, the appeals court members include Judges Vanessa Ruiz, Inez Smith Reid and Stephen Glickman, who are Clinton appointees, and Judges John Kramer, John Fisher, Anna Blackbourne-Rigsby and Kathryn Oberly, who are Bush appointees.
Court observers say a decision on the marriage case could come anytime between the next several months and more than a year. The losing party could appeal the case to the U.S. Supreme Court, but many legal observers believe the high court would be unlikely to take the case.
Virginia Beach high school students stage walkouts to support transgender rights
City's school board approved policy to out trans students to parents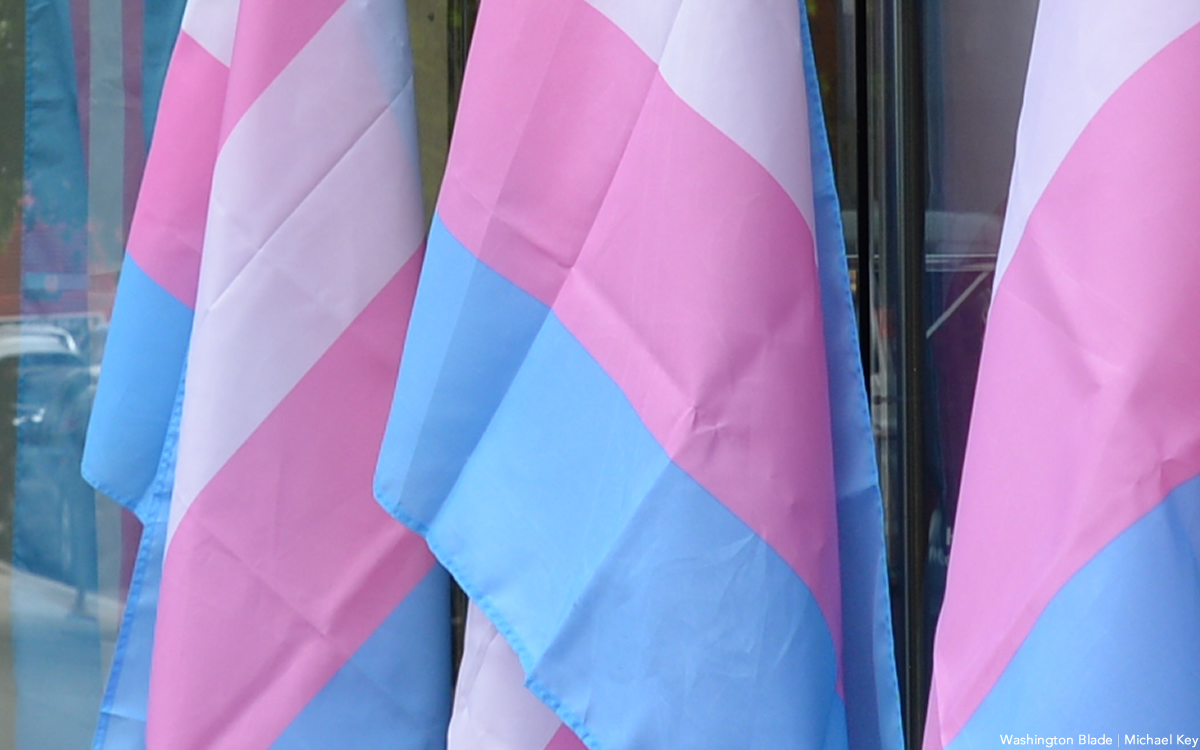 Students at five Virginia Beach high schools on Friday staged walkouts in support of transgender rights.
The walkout is in response to the Virginia Beach School Board approving policy 5-31, which the Pride Liberation Project says will require schools to out trans students to their parents.
Students have been organizing walkouts across the state since Republican Gov. Glenn Youngkin earlier this year announced new guidelines for trans and nonbinary students.
"Students like me aren't going to be able to talk to our teachers if we're constantly worried about our school officials calling home to forcibly out us," AJ, a trans Kellam High School Student, told the Pride Liberation Project.
Pepco, Exelon announce $2.7 million in funding for four minority-owned businesses
'It's good business sense to bring more people to the table'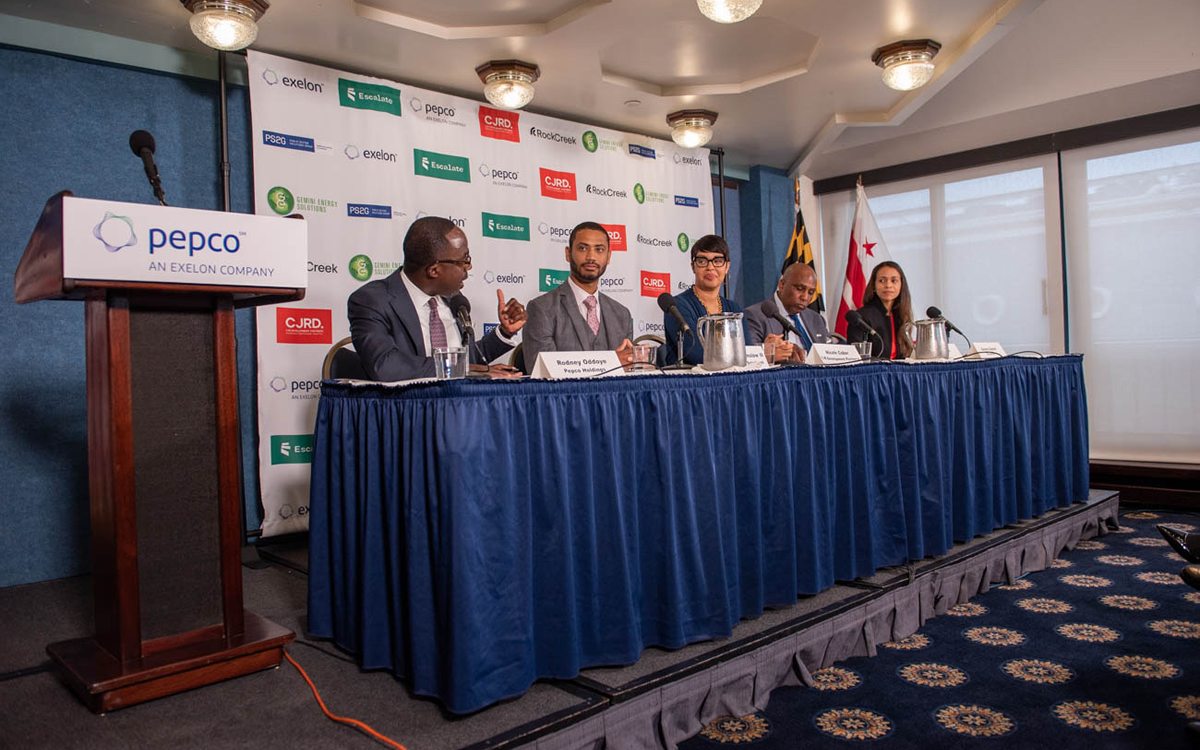 Pepco and Exelon announced a $2.7 million investment in four minority-owned businesses on Friday.
"Today's been a long time coming," said Pepco Vice President of Governmental and External Affairs Valencia McClure.
Pepco's parent company, Exelon, launched the Racial Equity Capital Fund (RECF) in 2022 to expand capital access to diverse businesses. This latest $2.7 million investment is just a portion of RECF's $36 million in funding.
At the announcement, D.C. Mayor Muriel E. Bowser spoke about the other ways Pepco and Exelon have "put their money where their mouth is" through their partnership with the D.C. Infrastructure Academy. She reported that all 22 of the residents that graduated from the program last week have a job offer from Pepco.
"We know that is not just a job, but a career," she said to the crowd's applause. "We know that working together, we can invest in D.C. residents, provide opportunity, and ensure that our D.C. businesses are a part of D.C.'s growing prosperity."
The four minority businesses that received funding were Gemini Energy Solutions, Public Sector Solutions Group, CJR Development Partners, and Escalate.
"It's good business sense to bring more people to the table," said fund recipient Nicole Cober, CJR Development's Principle Managing Partner.
Gemini Energy Solutions, which is Black owned, received $1 million, the most of the four companies. Its mission is to equitably scale energy efficiency to marginalized communities. For the founder and CEO Anthony Kinslow II, this investment means that he is able to get paid and advance the work of his organization.
"We are now able to accelerate the work in our software and technology development," he said. "What we were going to do in two years, we are now going to do in six months."
For Escalate, a workforce development platform focused on frontline worker retention, the funding means that it will be able to double the pay for frontline workers.
Public Sector Solutions Group CEO Darryl Wiggins emphasized that this investment was not just 'charity' work, but mission-driven work.
"The principle and the intent is greater than the money we receive," he said. Public Sector Solutions is Black owned.
Public Sector Solutions Group received a $600,000 debt investment; CJR Development, a minority and woman-owned small business, received a $600,000 debt investment; and Escalate, a majority Black and woman-owned company, received a $500,000 equity investment.
Exelon launched the RECF in partnership with RockCreek, one of the world's largest diverse-owned global investment firms, in 2022. The RECF expands capital access to diverse businesses so they can create more jobs, grow their companies and reinvest in their neighborhoods and communities, according to a statement from Exelon.
New RECF applications are accepted on a rolling basis. Interested businesses may apply online or contact RockCreek at [email protected] for more information.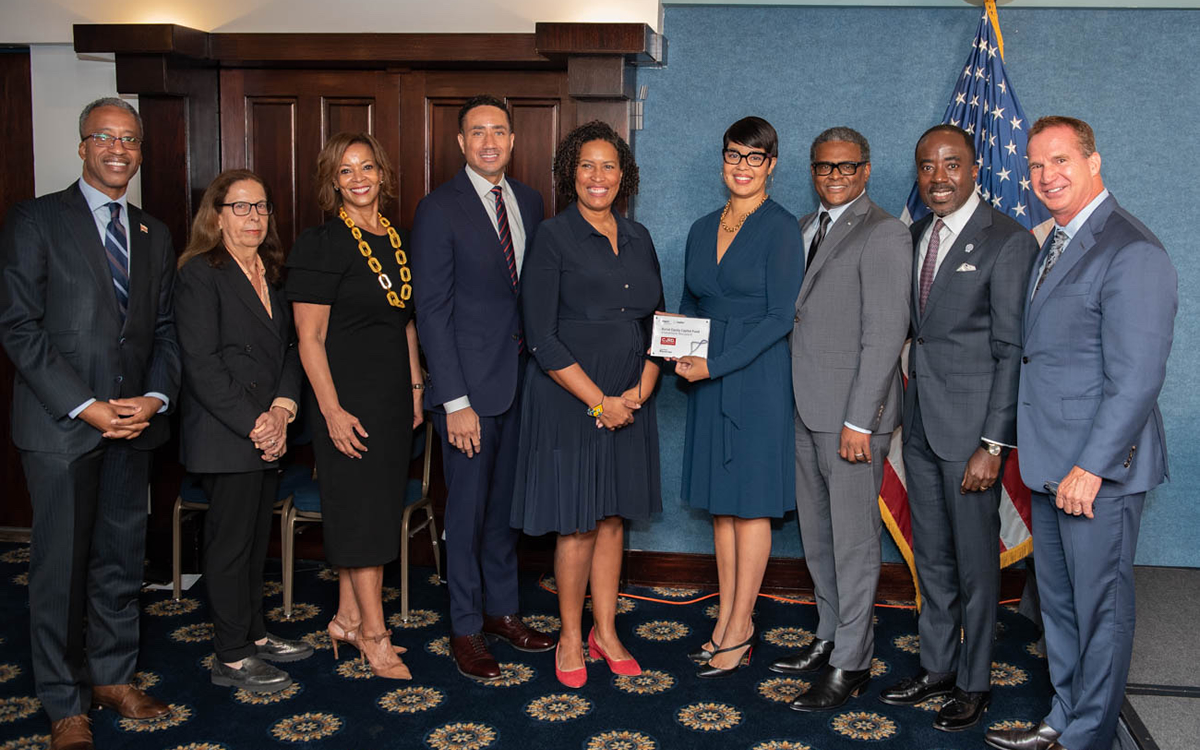 Comings & Goings
Armstrong recognized with Lifetime Achievement Award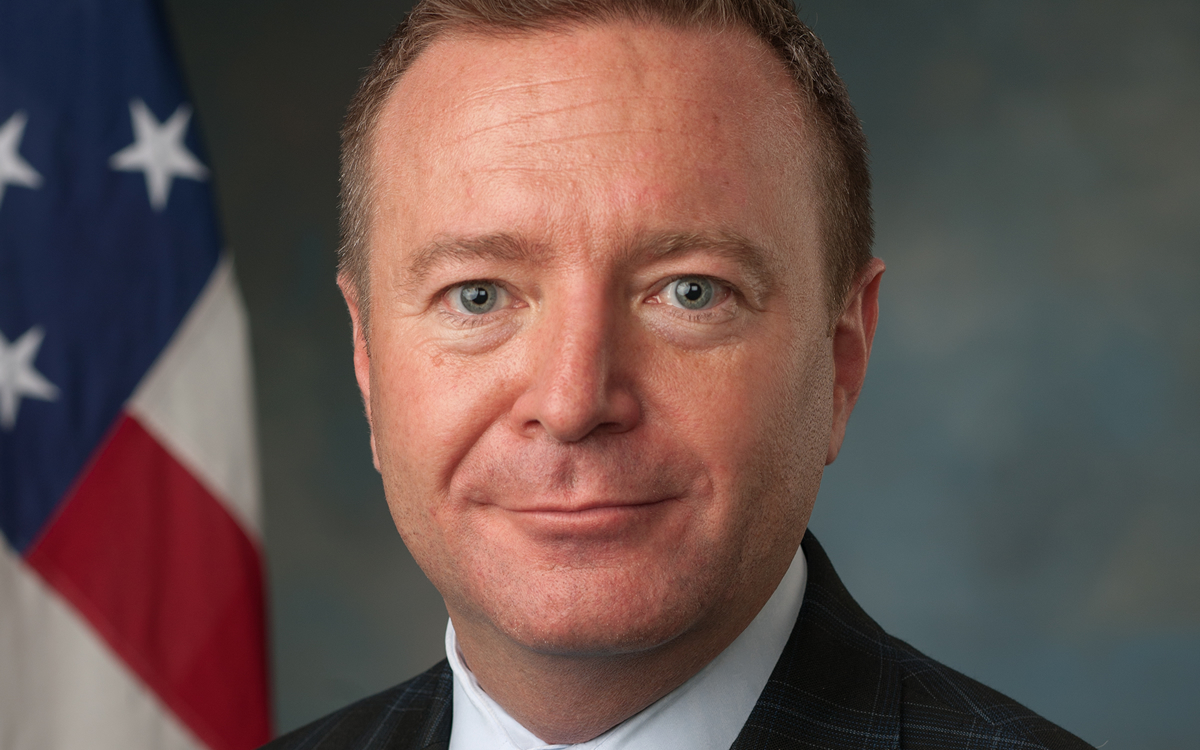 The Comings & Goings column is about sharing the professional successes of our community. We want to recognize those landing new jobs, new clients for their business, joining boards of organizations and other achievements. Please share your successes with us at: [email protected].
Congratulations to Lynden C. Armstrong on his Lifetime Achievement award from the Congressional Management Foundation in recognition of his exemplary public service in Congress.
Upon receiving the award Armstrong said, "This recognition is not just a personal achievement, but a testament to the unwavering dedication and hard work of colleagues and mentors who have been with me on this journey. I've dedicated my entire career to public service within the Senate, where recognition isn't the primary motivation for our work, making this recognition even more humbling." He is currently Deputy Assistant Senate Sergeant at Arms and Chief Information Officer.
Armstrong started his career with Sen. Pete Domenici (R-N.M.), where he rose to Deputy Chief of Staff in his more than 13-year stint. In 2004, during his tenure with Domenici, amid a debate on the Federal Marriage Amendment, Armstrong became a co-founder of the Gay, Lesbian and Allies Senate Staff (GLASS) Caucus. In 2014, he moved to the Sergeant at Arms CIO organization, where he established a new department within the CIO that was crafted to engage Senate offices in comprehending and harnessing technologies provided by the SAA.
Lynden has previously served as Chief Clerk on the U.S. Senate, Committee on Rules and Administration, and with the U.S. Senate, Joint Congressional Committee on Inaugural Ceremonies, as Deputy Inaugural Coordinator, 2012–2013. In that role among other responsibilities, he served as civilian liaison to the National Special Security Event Executive Steering Committee and subcommittees, including the Capitol, USCP, Crowd Management, Public Relations, Transportation, and credentialing, and as liaison to the Joint Task Force – National Capital Region.