'Don't Ask' repeal votes in Senate committee in question
Supporters of "Don't Ask, Don't Tell" repeal are still working to obtain the necessary support — which possibly could be only one more vote — for passage of an amendment during upcoming Senate committee consideration of major defense budget legislation.
Those seeking an end to "Don't Ask, Don't Tell" are hoping the compromise measure unveiled earlier this week would enable more support for repealing the law. The issue is expected to come before the Senate Armed Services Committee on Wednesday or Thursday during its markup of the fiscal year 2011 defense authorization bill.
The compromise measure unveiled on Monday by Sen. Joseph Lieberman (I-Conn.) would repeal the "Don't Ask, Don't Tell" statute, but only after the Defense Department completes its study on the issue at the end of the year and the president and Pentagon leaders certify that the change wouldn't undermine military readiness. Additionally, the measure has no non-discrimination language and would return authority on discharges to the Pentagon.
A vote is also expected to take place later this week in the House when the defense budget legislation reaches the floor. Supporters of repeal have said they feel they're in a good position in this chamber, so the remaining question is whether passage can occur in the Senate committee.
Speaking to reporters on Tuesday, Senate Armed Services Committee Chairman Carl Levin (D-Mich.) said he doesn't know whether he'll have the votes for repeal even with the compromise measure.
"I haven't talked to anybody other than Joe Lieberman about this in the last few days, so I haven't talked to the people who will be the ones that we need to get it over the top," he said. "I just haven't talked to them. I will this afternoon as soon as I leave this press conference."
Aubrey Sarvis, executive director of the Servicemembers Legal Defense Network, said Tuesday that he thinks the vote in the Senate Armed Services Commitee is "very tight."
"We're not there," he said. "It's going to turn on one or two votes, so we'll just have to see. But it's the time for everybody to be weighing in, including the administration, to be asking senators for the votes."
But even with the new proposal, Sarvis said he "hasn't seen" any new votes yet in the Senate committee as a result of the compromise.
"Some senators thought that it would help, and I don't know that that's turned out to be the case, but time will tell," he said. "It may well help far more in the House, but in terms of the Senate Armed Services Commitee so far, we haven't seen a huge difference."
Alex Nicholson, executive director of Servicemembers United, said he thinks supporters of repeal are "closer than ever" in finding votes necessary in the Senate committee for an end to the law.
He said opponents of "Don't Ask, Don't Tell" have been able in recent days to solidify "at least one or two" more votes that they had been leaning toward voting in favor of repeal, but had not previously expressed an explicit commitment.
"There are a lot of implications that go along with a modifier like 'soft' or 'leaning,'" he said. "Another bombshell like the Gates letter could have torpedoed those votes in that category, and now we got them locked. I don't think there's anything that could torpedo those votes and change them back to a 'no.'"
With 15 votes necessary for a successful vote in the Senate committee, Nicholson said he thinks there are 13 or 14 committed votes in favor of "Don't Ask, Don't Tell" repeal.
"I really feel like we're down to one vote and everyone is trying to go after Ben Nelson and Robert Byrd," he said. "I am very confident that we will secure the last couple of votes to get this. It appears very likely."
LGBT organizations, including the Human Rights Campaign, had lobbied six senators through a grassroots campaign to vote in favor of repeal: Sens. Evan Bayh (D-Ind.), Robert Byrd (D-W.Va.), Scott Brown (R-Mass.), Ben Nelson (D-Neb.), Bill Nelson (D-Fla.) and Jim Webb (D-Va.).
Two of those votes recently became committed. On Tuesday, Dan McLaughlin, a Bill Nelson spokesperson, told the Blade the Florida senator would vote in favor of repeal. On the same day, Brown said he would vote against the amendment as proposed by Lieberman, according to the Boston Globe.
Ben Nelson has told the Blade he opposes "Don't Ask, Don't Tell" repeal at this time, although it's unclear whether his position has changed following the announcement of the compromise measure. He told reporters on Tuesday that he'd issue a statement on Wednesday to clarify his position on the matter.
Webb made comments to reporters on Tuesday suggesting he would vote 'no' if repealing "Don't Ask, Don't Tell" came before him in the Senate, although he didn't explictly say how he'd vote.
"If you look at what the White House said and if you look at what Secretary Gates said — they both said they would go through the process that Adm. Mullen and Secretary Gates announced in February," Webb said. "I don't see any reason to preempt that process."
Asked to clarify whether his statement means he'll be voting "no," Webb said nothing and walked away.
Bayh's office didn't response to the Blade's request to comment on how he'd vote on the issue. Nicholson said he believes Bayh is leaning "yes" and said he thinks he'll vote in favor of repeal.
Staying mum on the issue is Byrd. In a statement, Jesse Jacobs, a Byrd spokesperson, said the senator "has not taken a position for or against" the compromise measure.
Nicholson said it's possible that Byrd — the oldest senator on Capitol Hill who often doesn't appear to vote unless needed — would abstain from voting on the issue.
"I just can't imagine that Sen. Byrd will go out of his way to vote the wrong way," Nicholson said. "It's very likely he's not going to be there. In order to vote the wrong way, he would have to give a proxy for a 'no' vote, and I just can't imagine him putting himself down the wrong side of history like that and going out of his way to do that."
HHS awards more than $48 million to HRSA centers in effort to beat HIV/AIDS
Biden campaigned on beating epidemic by 2025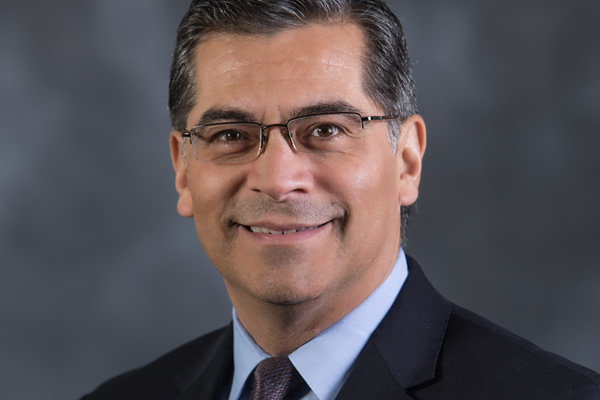 The Biden administration has awarded more than $48 million to medical centers under Health Resources & Services Administration in localities with high incidents of HIV infection as part of the initiative to beat the disease, the Washington Blade has learned exclusively.
Xavier Becerra, secretary of health and human services, said in a statement the contributions are key component of the initiative, which is called "Ending the HIV Epidemic in the U.S." and seeks to reduce new infections by 90 percent by 2030.
"HHS-supported community health centers are often a key point of entry to HIV prevention and treatment services, especially for underserved populations," Becerra said in a statement. "I am proud of the role they play in providing critical services to 1.2 million Americans living with HIV. Today's awards will ensure equitable access to services free from stigma and discrimination, while advancing the Biden-Harris administration's efforts to ending the HIV/AIDS epidemic by 2025."
The $48 million contribution went to HRSA centers 71 HRSA-supported health centers across 26 states, Puerto Rico and D.C. — areas identified with the highest rates of HIV infections — to expand HIV prevention and treatment services, including access to pre-exposure prophylaxis (PrEP) as well as outreach and care coordination, according to HHS.
The Ending the HIV Epidemic was set up under the Trump administration, which made PrEP a generic drug after an accelerated effort and set a goal of beating HIV by 2030. Biden has continued the project, after campaigning on beating HIV a full five years earlier in 2025. Observers, however, are skeptical he can meet that goal.
Diana Espinosa, acting HRSA administrator, said in a statement the $48 million will go a long way in reaching goals to beat HIV/AIDS.
"We know our Health Center Program award recipients are well-positioned to advance the Ending the HIV Epidemic in the U.S. initiative, with a particular focus on facilitating access to PrEP, because of their integrated service delivery model," Espinosa said. "By integrating HIV services into primary care, and providing essential enabling services like language access or case management, HRSA-supported health centers increase access to care and improve health outcomes for patients living with HIV."
Melania Trump announced as guest for Log Cabin Republicans' annual dinner
Former first lady Melania Trump is set to be a special guest at the annual "Spirit of Lincoln" dinner hosted by Log Cabin Republicans.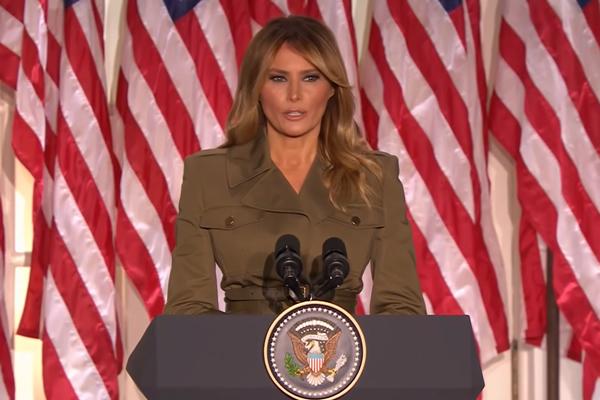 Former first lady Melania Trump is set to be a special guest at the annual "Spirit of Lincoln" dinner hosted by Log Cabin Republicans, the organization announced on Tuesday.
The event — which will take place Nov. 6 at Mar-a-Lago in Palm Beach, Fla., marking a change of tradition in holding the dinner in D.C. — will likely mark an attempt for Melania Trump to develop her image as an LGBTQ ally and tamp down the reputation the Trump administration was hostile to LGBTQ people.
Charles Moran, managing director for Log Cabin Republicans, hailed Melania Trump in a statement for her work as first lady and breaking barriers for the Republican Party.
"Melania Trump's work as First Lady, from helping children reach their full potential to championing a more inclusive Republican Party, has been historic," Moran said. "Her vocal support of Log Cabin Republicans has been a signal to Republicans everywhere that it is possible to simultaneously be conservative and support equality under the law for all Americans."
According to the Log Cabin Republicans, Melania Trump at the dinner will be awarded with the 2021 Spirit of Lincoln Award. Other high-profile Republicans in the past who have appeared at the annual event are Carly Fiorina, Newt Gingrich, Massachusetts Gov. Charlie Baker and Mary Cheney.
Moran, in response to an email inquiry from the Washington Blade, said Melania Trump will not only be an award recipient, but is set to deliver remarks at the event.
It won't be the first time Melania Trump has collaborated with Log Cabin. During the 2020 election, she appeared in a video for Outspoken, the media arm for Log Cabin Republicans, saying "nothing could be further from the truth" her husband, former President Trump, is against LGBTQ people.
Among the anti-LGBTQ policies under Trump were a transgender military ban, religious freedom carve-out seen to enable anti-LGBTQ discrimination and the U.S. Justice Department arguing against LGBTQ inclusion under civil rights law when the issue was before the U.S. Supreme Court. Nonetheless, Trump connected with a certain faction of LGBTQ people and his administration included high-profile LGBTQ appointees, such as Richard Grenell as the first openly gay person to serve in a Cabinet role.
As first reported by the Washington Blade, Melania Trump said in 2020 she wanted to light up the White House in rainbow colors similar to the display during the Obama years after the U.S. Supreme Court ruled for same-sex marriage nationwide. However, the vision never came to pass at a time when White House Chief of Staff Mark Meadows had a role in quashing an symbolic support for LGBTQ people in Pride Month.
The Log Cabin announcement comes at a time when Melania Trump is facing new scrutiny over her response to the Jan. 6 insurrection at the U.S. Capitol and whether she erroneously believes, like her husband, he was the winner of the 2020 election.
According to a preview in Politico, former White House press secretary and Melania Trump aide Stephanie Grisham says in her upcoming book she texted the former first lady on Jan. 6 to ask: "Do you want to tweet that peaceful protests are the right of every American, but there is no place for lawlessness and violence?"
A minute later, Melania replied with a one-word answer: "No," Grisham reportedly writes of her account. At that moment, Grisham writes she was at the White House preparing for a photo shoot of a rug she had selected, according to Politico.
The Blade has placed a request in with the office of former President Donald Trump to confirm her appearance at the dinner and comment on what went into the Melania Trump's decision to appear at the event.
Blinken expresses concern over LGBTQ Afghans
Groups have urged White House to implement 10-point plan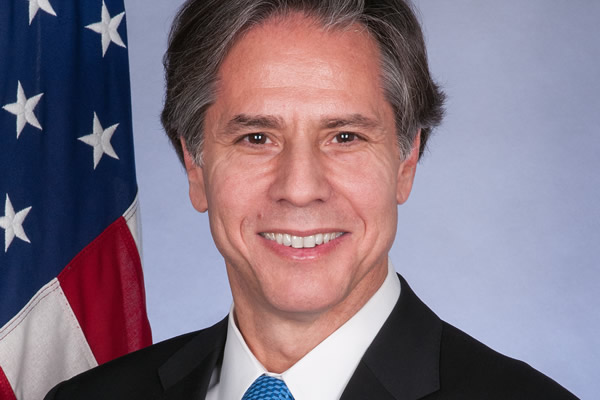 Secretary of State Antony Blinken on Monday expressed concern over the fate of LGBTQ Afghans who remain in the country after the Taliban regained control of it.
Rhode Island Congressman David Cicilline asked Blinken during a House Foreign Affairs Committee hearing that focused on the withdrawal of U.S. troops from Afghanistan about a 10-point plan to protect LGBTQ Afghans for which the Council for Global Equality and five other advocacy groups have called the Biden administration to implement. Blinken told Cicilline, a Democrat, that he had "not personally seen the report that you referred to …, but I'm going to take a look at that myself."
"Thank you for rightfully putting the spotlight on concerns about the LGBTQI+ community in Afghanistan and the particular threat that they find themselves under," said Blinken. "This is something that we are focused on."
The Taliban entered Kabul, the Afghan capital on Aug. 15 and toppled then-President Ashraf Ghani's government.
A Taliban judge in July said the group would once again execute gay men if it were to return to power in Afghanistan.
The U.S. evacuated more than 100,000 people from the country before American troops completed their withdrawal from the country on Aug. 30. It remains unclear whether any LGBTQ Afghans were among those who were able to leave during the evacuations from Kabul International Airport, but Immigration Equality last week said it spoke "directly" with 50 LGBTQ Afghans before the U.S. withdrawal ended.
Canada is thus far the only country that has specifically said it would offer refuge to LGBTQ Afghans.
"It's important, in my view, that we take steps to ensure that those who would be subjected to violence or worse because of their sexual orientation or gender identity are safe," Cicilline told Blinken during the hearing.