Black Pride events
Lineup includes poetry slams, fashion shows, musical performances

D.C. plays host to a wide array of Black Pride events this weekend, from poetry slams and fashion shows to workshops and musical performances. For more information, visit dcblackpride.org.
The host hotel for this year's DC Black Pride is Hamilton Crown Plaza, 1001 14th St., N.W. (14th & K streets), Washington, D.C.
Friday, May 28
DC Black Pride opening reception (Free)
Hamilton Ballroom
7-10 p.m.
Reception honoring the District of Columbia City Council, Charlotte Smallwood & Jeffrey Richardson. Refreshments and cash bar.
Saturday, May 29
DC Black Pride workshops (free), 10:30 a.m.-3 p.m. at Hamilton Crown Plaza Hotel
10:30 AM – Noon, "Do You See What I See? Personal Vision Development," with Angela Harvey of Let's T.A.L.K. Participants will learn how to create a vision board and ways to "see" their way to greatness.
Hamilton Ballroom
11 AM – Noon,
Somewhere Over The Rainbow-The Joy of Lesbian and Gay Travel,
presented by Donna Shands-Island. There will be a chance to win a trip for two.
Lafayette Park Room
11 AM–Noon,
Operation: REBIRTH – Overcoming Homophobia in the Black Church,
presenter: Tuan N'Gai. Franklin Square Room
Noon–1 PM,
"Yes We Can!" How do we create and sustain healthy, positive, empowering, monogamous relationships?
Presented by Dr. Christopher A. Lester. Lafayette Park Room
Noon–1 PM,
"Out on Campus"
moderated by Samantha Master. Franklin Park Room
1 PM – 2 PM,
"The Generation Gap,"
moderated by Sterling Washington,
featuring Sheila Alexander-Reid,
Genesis Nunlee,
Andre Rosario,
Courtney Williams.
Panel will discuss ageism. Lafayette Park Room
1 PM – 2 PM,
Health Care Reform – What's in it for me? Franklin Square Room
2 PM – 3 PM,
"The Thickness: A Discussion About Healthy Bodies."
Lafayette Park Room
2 PM – 3 PM,
"Imagine,"
moderated by Katrina Kirchoff, Microsoft Staffing & HR. Franklin Square Room
DC Black Pride Writer's Forum (free)
Hosted by Fire & Ink,
noon – 2 PM,
Hamilton Crown Plaza Hotel
"Why Do You Write? Why Do You Read? How Do You Succeed?"
Moderated by Reginald Harris. 

DC Black Pride Film Festival ($10)
Hamilton Ballroom, co-hosted by Glo–TV, 2-6 PM,
Hamilton Crown Plaza Hotel
Films:
"Happy Birthday" – Abigail wants a dildo. Hannah wants a baby. Jack and Madeleine are happy with things just the way they are. Written and directed by Roberta Munroe (15 min)
"Finding Juliet" – Heartbroken and struggling to forget the image of her girlfriend cheating on her with an ex, Meeko Brown attempts to put the past behind her by setting out to find her one true love, her Juliet. (28 mins)
"Spoiled" – Tuffy Alexander is successful, smart, and has a demanding relationship. How far will she allow herself to be stretched to keep it? Written and directed by Michelle Sewell. (11 min)
"Dani and Alice" – After an evening out Dani and Alice must come to terms with the end of their violent relationship. Written and directed by Roberta Munroe (12 min)
"Flipping the Script" – excerpts of sit down interviews of forthcoming documentary feature. Written and directed by Demetrius Bady. Produced by Maurice Jamal (30 mins)
"Friends and Lover" – a spinoff from the hit "The Ski Trip." The story follows Corey and Omar as they relocate to Los Angeles and contemplate getting married. Written and directed by Maurice Jamal (90 mins).
Special appearances by directors Michelle Sewell and Maurice Jamal.
DC Black Pride Poetry Slam ($5)
Hamilton Ballroom,
6-9 PM,
Hamilton Crown Plaza Hotel, hosted by ButterFlySoul
DC Black Pride Fashion & Entertainment ($20)
EXTRAVAGANZA!
The Sphinx,
1315 K Street, N.W., 9:30 PM – 12 AM. Hosted by Rayceen Pendarvis.
Sunday May 30
Church service, Hamilton Ballroom,
Hamilton Crown Plaza Hotel,
10 AM-Noon.
Rev. Eric P. Lee is president/CEO of the Southern Christian Leadership Conference-Los Angeles.
Health and Wellness Expo Entertainment ($15)
J Holiday headlines, Washington Convention Center,
1-7 PM
Segment 1: 2–3 PM, hosted by Rayceen Pendarvis and featuring Running Water, Romance, Sabrina Blue, Yarde, Monet Dupree, Tina Tuna Adams, Telle Thomas, Eric Rainbow, Shadina/Topaz, Yahzarah
and Beat Ya Feet Kings.
Segment 2, 4:15-4:45 PM, hosted by Shi-Queeta Lee with Epiphany Bloomingdale, Tyria Iman, Raquel Savage, Lacountress Farrington
and Brandi Courvisler.
Segment 3, 6:15-7 PM, hosted by ButtaFlySoul and featuring DJ Flexx and J Holiday.
Disco Funk Brunch at Crazy Aunt Helen's
Tara Hoot and DJ Phil Reese perform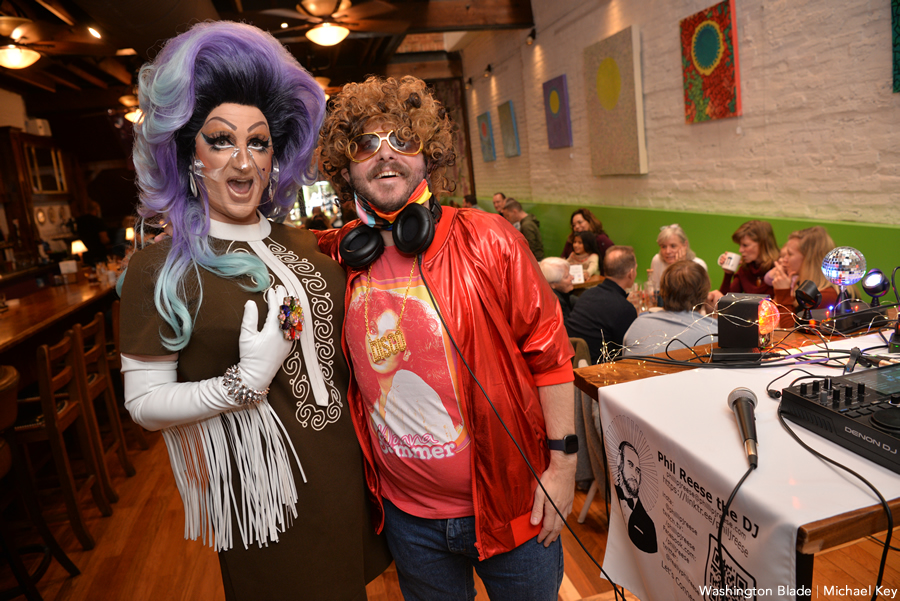 Drag queen Tara Hoot and DJ Phil Reese perform at the biweekly Disco Funk Brunch at the LGBT-owned Crazy Aunt Helen's on Sunday. For future showtimes, go to crazyaunthelens.com. (Blade photo by Michael Key)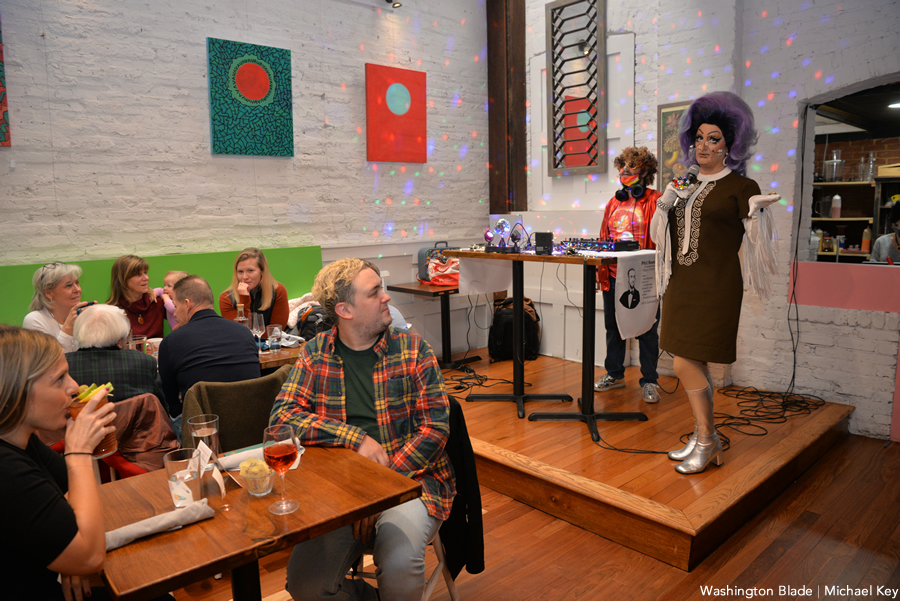 Blade's summer closing party set for Sept. 17 in Rehoboth
Benefits journalism scholarship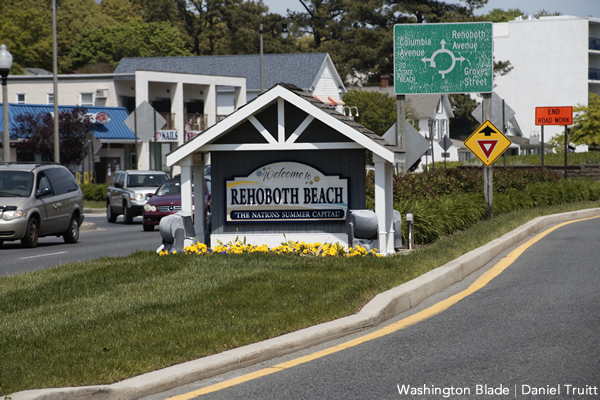 The Washington Blade's 15-year tradition of hosting a summer kickoff party in Rehoboth Beach was disrupted due to COVID restrictions. In lieu of that May event, the Blade is hosting a summer closing party on Friday, Sept. 17 at 6 p.m. at The Pines (56 Baltimore Ave., Rehoboth Beach, Del.).
Tickets are $20, which includes two drinks and appetizers. The event benefits the Blade Foundation's Steve Elkins Memorial Journalism Fellowship, a 12-week program in which an LGBTQ student journalist covers stories of interest to Delaware's queer community each summer.
All COVID safety protocols will be followed, including a requirement that attendees furnish proof of vaccination to gain entry.
If you are unable to attend you can make a donation to the Blade Foundation at BladeFoundation.org. Sponsors of the event include Delmarva Power and The Pines.
Rehoboth to close out summer with SunFest
Series of events to replace long-running Sundance due to pandemic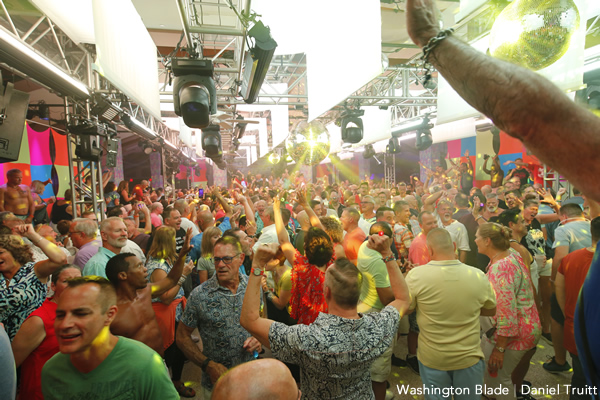 SunFest will feature a week of live performances, dances, and a live auction, sponsored by non-profit LGBTQ+ center CAMP Rehoboth.
The weeklong festival runs from Aug. 29 to Sept. 5 and is a change from the annual SunDance that CAMP Rehoboth has sponsored since 1988. This transformation began last year when the event was forced to go digital due to the coronavirus and the in-person events scheduled this year are important, according to development director and co-coordinator of SunFest Anita Broccolino.
"We love that community feel and the in-person makes all the difference in the world for us. Not being able to do it last year just reminded everyone how important we all are to one another," Broccolino said. "I think that bringing back these events this year is just huge for us and it will be extra celebratory as a result."
The festival begins with a 5k race and online auction opening on Sunday. Monday night features a give-back event at Iron Hill Brewery while Tuesday's agenda is still to be determined, said Broccolino. Diego's will host a Studio 54 give-back dance party on Wednesday and Thursday is the Port 251 women's give-back.
Live performances featuring the Skivvies, Randy Harrison and Diane Huey are scheduled for Friday night and Jennifer Holiday will follow with a performance on Saturday night, both at the Rehoboth Beach Convention Center. The festival closes out Sunday with auction pick-ups and Fun in the Sand and Sun, according to the CAMP Rehoboth website.
This event is also important to the organization's contributions to the community, said Broccolino.
"The essential services we provide for free to the community, which is a huge amount of health and wellness activities, as well as arts programming, a lot of youth programming and the community counts on us for those things. We never stopped during COVID, we made as much as we could virtual, but we took quite a hit not being able to raise those funds and awareness of the programs," Broccolino said. "We invite the entire community to come celebrate with us and make it to Rehoboth Beach, and let's make it joyful, and wonderful and make sure we're living up to the standards of all the people who helped found CAMP Rehoboth and live up to their legacy and beyond."