Boehner: Cut DOJ funds to pay for House DOMA defense
Speaker taps Bush solicitor general to defend law

U.S. House Speaker John Boehner (R-Ohio) on Monday called for redirection of funds from the Justice Department to Congress to pay for defense of the Defense of Marriage Act in court as he made public his decision to hire a U.S. solicitor general from the Bush administration to defend the anti-gay statute.
In a letter dated April 18 to House Minority Leader Nancy Pelosi (D-Calif.), Boehner calls for cutting funds from the Justice Department to provide money to the House general counsel to pay for congressional costs to defend in court DOMA, the 1996 anti-gay law that prohibits federal recognition of same-sex marriage.
On the same day, Boehner's office announced that Paul Clement, who served as U.S. solicitor general under President George W. Bush, would assist the House general counsel in taking up defense of DOMA against litigation. Clement is now a partner at the D.C.-based office for the firm King & Spalding, where he manages the national appellate practice.
Boehner made the announcements on the deadline day for the House to decide whether or not to intervene in one case challenging DOMA, Windsor v. United States, which was filed by the American Civil Liberties Union and is pending before the U.S. District Court of Southern District of New York. The House general counsel filed a notice of its intent to intervene on Monday.
In his letter to Pelosi, Boehner writes that funds should be redirected from the Obama administration to Congress to pay for expenses that the speaker says would have been more rightfully incurred by the Justice Department.
"Obviously, DOJ's decision results in DOJ no longer needing the funds it would have otherwise expended defending the constitutionality of DOMA," Boehner writes. "It is my intent that those funds be diverted to the House for reimbursement of any costs incurred by and associated with the House, and not DOJ, defending DOMA."
On Feb. 23, U.S. Attorney General Eric Holder notified Congress that President Obama determined DOMA was unconstitutional and that the Justice Department would no longer defend the anti-gay law against litigation in court. Following a 3-2 party-line vote in March by the Bipartisan Legal Advisory Council, Boehner directed the House general counsel to take up defense of DOMA in place of the administration.
In his letter, Boehner writes that the Justice Department would be in a better position to defend DOMA — both in terms of resource allocation and in expertise of personnel — but adds the administration's decision to drop defense of the anti-gay law leaves Congress no other option but to face "that additional burden and cost."
"I would also point out that the cost associated with DOJ's decision is exacerbated by the timing of this decision," Boehner writes. "Most of these cases are in the middle of lower court litigation and not ripe for Supreme Court review. Had the Attorney General waited until the cases were ripe for certiorari to the Supreme Court, the costs associated with the House defense would have been exponentially lower."
Obama dropped defense of DOMA in court after litigation against the statute was filed in the U.S. Second Circuit. Since no legal precedent for laws related to sexual orientation exists within this circuit, Obama had the opportunity to examine DOMA with heightened scrutiny, which led to his determination that the anti-gay law was unconstitutional.
Boehner's letter was in response to a March 11 letter that Pelosi sent to the speaker asking him if he had an estimate for House defense of DOMA and a plan to provide congressional oversight of these expenses. Earlier this month during a news conference, Boehner told the Washington Blade he doesn't have an estimate on the cost for House defense of DOMA.
In his letter, Boehner asks Pelosi, a sponsor of legislation to repeal DOMA, to join him in backing the redirection of funds from the Justice Department to Congress to defend the anti-gay statute in court.
"I would welcome your joining me in support of redirecting those resources from the DOJ to the House that would otherwise have been necessary expenses on the Attorney General to defend this federal statute," Boehner writes.
In another letter dated April 18 responding to Boehner, Pelosi writes that the speaker didn't answer the central question in her initial missive on the total estimated cost for House defense of DOMA.
"Unfortunately, your letter did not respond to the central question in my March 11th letter: the cost to taxpayers of hiring outside legal counsel," Pelosi writes. "Again, I am requesting that you disclose the cost of hiring outside counsel for the 12 cases where DOMA is being challenged."
Pelosi also maintains that House defense of DOMA against litigation isn't required and disputes an assertion from Boehner that administration's decision amounts to the president unilaterally determining the constitutionality of the anti-gay law.
"As you know, only the courts can determine the constitutionality of a statute passed by the Congress," Pelosi writes.
Finally, Pelosi takes issue with Boehner's decision to hire Clement as an attorney in the case and says Democrats weren't informed about the decision beforehand.
"According to reports, a contract engaging Paul D. Clement to serve as the outside counsel reportedly was forwarded to the Committee on House Administration, although not to the Democratic members or staff of the Committee," Pelosi writes. "I would like to know when the contract with Mr. Clement was signed, and why a copy was not provided to Democrats on the Committee."
One LGBT advocate lambasted Boehner for declaring that Congress should defund part of the Justice Department so that House can take up defense of DOMA.
Joe Solmonese, president of the Human Rights Campaign, said Boehner's decision amounts to a betrayal of House Republicans promise to work to improve the economy if elected to a majority in Congress.
"The House Republican Leadership continues to show that they're more interested in scoring cheap political points on the backs of same-sex couples than tackling real problems," Solmonese said. "As Americans across the country continue to struggle, Speaker Boehner's prescription has been to keep families he doesn't like from accessing needed protections. To add insult to injury, he's now signed on to a right-wing plan to cut funding for the Department of Justice."
Boehner cannot unilaterally redirect congressionally allocated funds from the Justice Department to the House for the purposes of defending DOMA. Both the House and the Senate would have to approve the fund redistribution legislatively through the appropriations process — and such a measure would need Obama's signature for enactment.
During a news conference Monday, White House Press Secretary Jay Carney said in response to a question from ABC News' Ann Compton on Boehner's call to redirect from funds the Justice Department that the administration would work with Congress on the issue.
"I'm not aware of that [letter]," Carney said. "I don't any comment specifically on funding. I do know that the day that announced that this year. I spoke about it, but we obviously will work with Congress, if Congress so chooses to move forward."
Pressed further by Compton, Carney deferred comment to the Justice Department. Both the White House and the Justice Department declined to comment further on the development in response to a request by the Blade.
The total amount of funds that Congress could redirect from the Justice Department to the House general counsel as a result of the Obama administration's decision to no longer defend DOMA in court remains in questions. In testimony March 1 before the House Appropriations Committee, Holder said the funds that the Justice Department would save by not defending DOMA would be insignificant.
"I'm not sure we save any money, frankly." Holder said. "The people who would be defending the statute, were we to do that, are career employees of the Department of Justice, who will not be spending their time doing that; they will be spending their time doing other things. I'm not sure that I see any savings as a result of the decision that I announced with the president."
Boehner taps Paul Clement to defend DOMA
In addition to railing against Boehner's call to defund part of the Justice Department to defend DOMA, LGBT advocates criticized Boehner for hiring Clement as outside counsel to defend the anti-gay law in court as well as the attorney for taking up the speaker's cause.
According to his bio on King & Spalding's website, Clement served as the 43rd U.S. solicitor general 2005 to 2008 and argued more than 50 cases before the U.S. Supreme Court. In private practice, Clement has focused on appellate matters, constitutional litigation and strategic counseling.
In September 2009, the Washingtonian reported that Clement was making $5 million at the law firm — while the average salary for other attorneys at the firm made $1.235 million in 2008. D.C. managing partner J. Sedwick Sollers reportedly wouldn't comment on Clement's salary.
Clement didn't respond on short notice to the Blade's request to comment on why he was interested in defending DOMA or what his legal fees would cost the U.S. government.
Michael Steel, a Boehner spokesperson, confirmed that the speaker had hired Clement to take on defense of DOMA, but didn't have information the fees for taking him on retainer.
"The costs will be determined by Mr. Clement's legal strategy," Steel said. "Earlier today, the Speaker sent a letter to Rep. Pelosi, the Democratic Leader in the House, urging her to work with us to redirect the necessary funds from the Department of Justice — since they have declined to defend the law."
LGBT advocates had harsh words for both Clement and King & Spalding for facilitating defense of DOMA in court. Solmonese rebuked the firm's for allowing Clement to defend the ant-gay law as part of his private practice.
"The firm of King & Spalding has brought a shameful stain on its reputation in arguing for discrimination against loving, married couples," Solmonese said.  "No amount taxpayer money they rake in will mitigate this blemish on the King & Spalding name."
According to HRC, media reports have indicated that Clement's hourly fees could top $1,000, which could his role in defending DOMA pricey for the U.S. government if the litigation, as expected, takes years to reach the Supreme Court.
James Esseks, director of the ACLU's lesbian, gay, bisexual transgender and AIDS project, said Boehner's decision to take on a private attorney to defend DOMA is notable at a time when deficit reduction is a top priority among U.S. leaders.
"It's striking that Congress has decided at a time of budget cuts that this where they want to spend their money," Esseks said. "They want to spend taxpayer dollars to try to defend a law that clearly is unconstitutional instead of trying of getting rid of the law, which they can easily do."
Esseks said he doesn't have an estimate for how much retaining Clement would cost the U.S government, but — noting his job history and his position at a prestigious law firm — said Clement's legal fees would be probably be "pretty high."
But Gary Buseck, legal director for Gay & Lesbian Advocates & Defenders, which has two pending cases challenging DOMA — Gill v. U.S. Office of Personnel Management and Pedersen v. U.S. Office of Personnel Management — had more mild words for Clement.
"Paul Clement is obviously a well-respected attorney," Buseck said. "We're happy the House has chosen its counsel so that the DOMA litigation can once again go forward."
New Workforce Program Aims to Help Expand Economic Opportunity for the Trans Community
Finding inclusion while pursuing sustainable careers.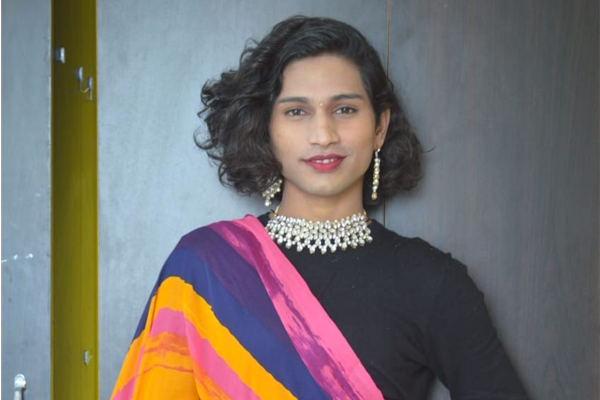 It was only a few years ago that Sudhesna Kusulia would travel 10 kilometers (about 6.21 mi) from her rural village in India to be able to connect to the internet.
The community she grew up in, Dangaria Kondh, had no network, electricity or constructed houses. When Kusulia got a smartphone in 2020, she gained a window to another world—one where she was able to explore the aspects of her identity she had suppressed since childhood.
"I realized I'm not alone," says Sudeshna, who identifies as a trans woman. "I belong in the LGBTQ+ community, there are millions of people like me living life authentically."
Growing up, Sudeshna had a love for fashion and Bollywood dancing, and recalls carefully selecting dresses and accessories for her sisters, while secretly wishing she could wear them herself. "The disconnect between my soul and the body I was in was very painful to experience," she explains. Facing these challenges, Sudeshna struggled with depression throughout her journey to self-acceptance. "From a young age, people started bullying me. I isolated myself. I would just cry in my bedroom, beating the wall with no one to hear my pain."
Social stigma, barriers to opportunities, and lack of family support often push transgender people to the fringes of the society. Though recent policy changes in India have reduced barriers and provided rights to the broader LGBTQ+ community— India's Supreme Court decriminalized consensual same-sex sexual relations in 2018 — there's still a long way to go, especially when it comes to advancing equity and inclusion for the country's gender expansive (transgender and non-binary) population.
India is the JPMorgan Chase's second largest market worldwide in terms of number of employees, where is has been providing services to clients since 1945. Today, the bank has expanded its presence in India, growing its corporate centers across the country, which act as strategic hubs for JPMorgan Chase. Here, employees are working at the forefront of cloud computing, machine learning, artificial intelligence, data science, operations and so much more that is used around the world.
At JPMorgan Chase, the Office of LGBTQ+ Affairs is committed to advancing equity and inclusion for the LGBTQ+ community globally. One of the ways the office works to do this is by ensuring all employees and potential employees have an equal opportunity to pursue their full potential and enjoy a fulfilling career. Recognizing both the unique struggles of the trans community in India as well as the immense talent pool that is leading the way for new business and innovation in the region, JPMorgan Chase worked with PeriFerry to create a transgender internship program in 2022. PeriFerry is a first-of-its-kind social enterprise in India that creates upskilling and employment opportunities for the gender expansive community.
"Across industry, we see that transgender and nonbinary people do not experience equal opportunities to thrive in their careers and achieve sustainable livelihoods," says Brad Baumoel, global head of JPMorgan Chase's Office of LGBTQ+ Affairs. "At JPMorgan Chase, we're committed to creating pathways for the next generation of trans and nonbinary leaders to develop and thrive in their careers."
Advancing careers in an inclusive workplace
When Sudeshna went to college in 2016 and came out to her parents in 2020, it was a turning point. She finally felt comfortable in her skin and felt ready to pursue her dreams. But while she was ready to enter the workforce, she was worried her identity would hold her back. A friend suggested she connect with PeriFerry.
Sudeshna landed a spot in PeriFerry's REVIVE program, a residential corporate training program designed for transgender individuals to venture into the workforce with confidence and acceptance, providing training opportunities in professional English communication, digital literacy, financial literacy, aptitude enhancement, resume building, and interview preparation. That's how she found JPMorgan Chase.
Through PeriFerry's REVIVE program, JPMorgan Chase creates dedicated internship roles to gender expansive people across the company's three corporate centers in India. The 20-week program, inclusive of on-the-job training, is made up of eight weeks of classroom training by PeriFerry, followed by a 12-week internship with JPMorgan Chase. The first and the second cohort had 13 and 11 transgender candidates respectively, who interned across different parts of the business and in operations teams. Interns also were able to participate with the bank's internal Gender Expansive Council, which organized sessions where employees shared their personal experiences as trans leaders at the bank.
Since the internship program launched in June 2022, it has resulted in the hire of over twenty full-time employees.
Connecting with the community for support
While her personal journey has been challenging, and despite rising anti-LGBTQ+ laws and sentiment across the globe, Sudeshna wants to inspire other transgender youth to recognize the beauty in themselves. "It's a struggle for us. It will take decades before we feel complete acceptance, but it needs to be done. It has to be done," she says.
According to Sudeshna, the two critical areas that the trans community needs support on are finding steady, respectful employment and a good, safe place to live. Across the globe, JPMorgan Chase supports nonprofits dedicated to advancing economic inclusion for the most vulnerable members of the LGBTQ+ community, including transgender youth and elder communities.
Learn more about how JPMorgan Chase is helping expand economic opportunity for the LGBTQ+ community, and advance equality and inclusion for employees globally.
Visit our careers page for opportunities.
© 2023 JPMorgan Chase & Co. All rights reserved. JPMorgan Chase is an Equal Opportunity Employer, including Disability/Veterans.
Back to basics in home buying process
Fantasizing about pricey condos you can't afford is not the first step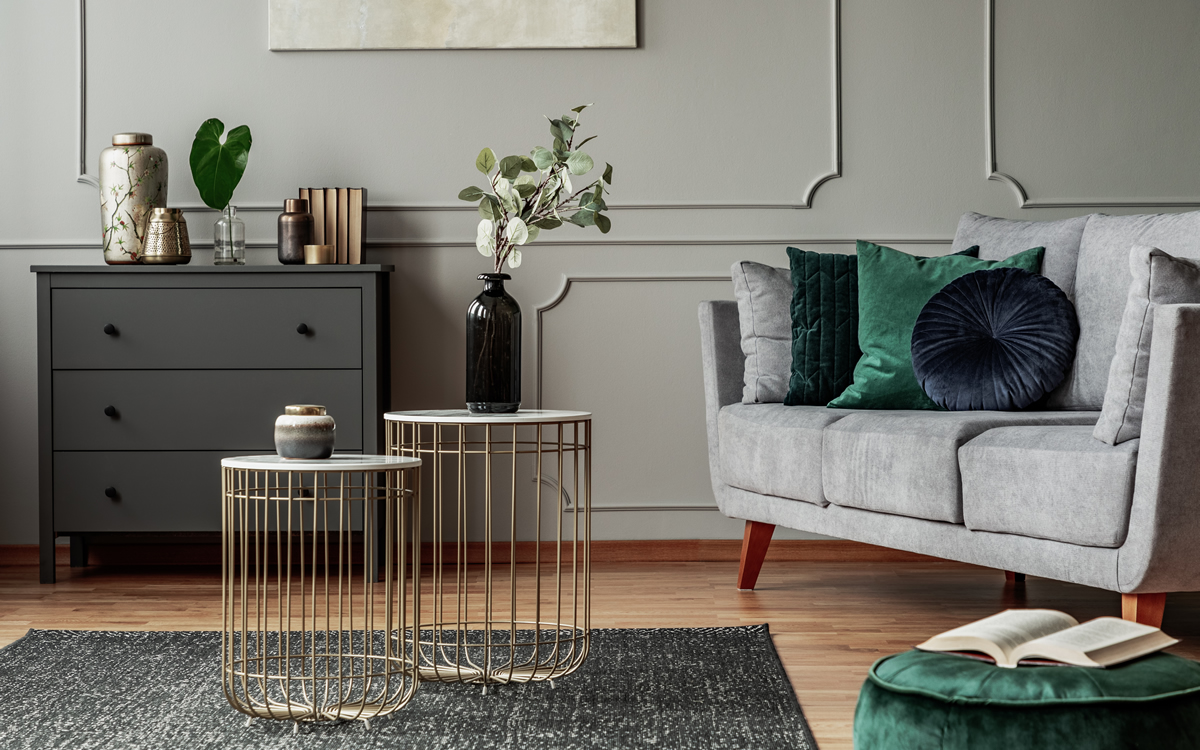 As a home buyer we often forget what goes into the home buying process. There are several steps that you must take in order to purchase a home and similar to school or continuing education, it's always a good idea to get back to basics to refresh your memory (or perhaps learn for the first time) the nuances of home buying and those steps that a Realtor is there to help you navigate.
Most buyers assume that the first step in home buying is the HUNT! You have been on Redfin or Zillow stalking some properties that are on the market and going into open houses on your lazy Sundays after a boozy brunch imagining yourself in a condo in Logan Circle. Well I hate to be the one to tell ya – but that is not your first step. You may have just been wasting your time as you are not able to afford those properties you have been looking at online and daydreaming about the furniture placement. In reality the first step to home ownership is getting a pre-approval from a reputable local lender. A lender will do a quick pull of credit and finances to give you an idea of what type of mortgage and the amount of that mortgage. While you may think you can afford a mortgage, the mortgage industry will financially let you know what you can actually afford.
Once you have that pre-approval in hand we can start the hunt. This is the time that your agent is going to ask you for your list of wants and needs. These lists will no doubt change over time when actually touring properties. Agents are there to guide you through the process. We are teammates on this hunt together. Likely your agent will send you properties and you will also find a few on your own that are of interest. Just like with teaching, learning, fashion, etc. there are different styles that work for different people. Please remember that if you do not like the style your agent uses, there are more fish in the sea. Find the agent that you jibe with — you are going to be spending a great deal of time together.
Once you've found the home of your dreams – this is where the real fun begins. Your agent will run comps on the property to find its value. Value is a subjective thing; at the end of the day a property is only worth what someone is willing to pay. Comparable sales (comps) are a list of properties with the same bedrooms, bathrooms, size and within the same radius of the property that you are interested in purchasing. These figures are used to either support the asking price or support a lower offer price for the piece of real estate. Once the comps are run and you agree on an offer price, there are a few other items that need to be hashed out that are part of the offer of sale.
Arguably one of the more important factors is the inspection period. This is usually used to perform a home inspection and find any items that may need special attention or repair that would drastically affect the home's value. This is also a time to take measurements, take pictures, bring in a contractor for quotes etc. So you will want to ask for an appropriate amount of time for these items to be completed.
The final item to go over in the contract (we are just breezing through this here) is coupled with the financing piece. We need to determine a closing date. This will usually line up with what the mortgage lender (remember step one) will need in order for you to produce any and all documents to them and to get the loan into underwriting in order to close the sale. In the DMV this is usually about 30-days from contract acceptance to closing. There are, of course, instances where it can be sooner and those where it can be extended a bit. It's all a fine dance between all parties involved to ensure a smooth transaction. It truly does take a village.
Once the offer is written, presented, negotiated and all parties agree to the terms – then this menagerie of bulleted items and timelines are set into place. There are timed items for different types of real estate and each jurisdiction is different regarding their timing – which is why its vital to use a Realtor that performs often in that specific area in which you are looking to purchase.
This is by no means an all-encompassing list of items within a real estate contract nor a true roadmap to home ownership, however, it represents the stripped down fundamental steps in the home buying process. Aside from the contract, which protects you as the buyer, it is important to ensure that you align yourself with your 'A Team' for the hunt. That includes a lender, title company, home inspector and any auxiliary contractors, etc., that your trusted real estate agent can help provide a list for you to choose from.
In this current climate there are mumblings and lawsuits about the "need" for a Realtor to be used in a home buying or selling transaction. After reading the snippet of tasks above, I would surely believe that a Realtor is vital to a successful home purchase in this market. We have gone from a seller's market with super low inventory levels to a market with higher interest rates and equally low inventory levels. Realtors are on the pulse of the market and what is changing because we are in the trenches – I would argue that assistance with your home purchase, one of the most valuable assets you will have – is one in which having a professional by your side is of vital importance.
Justin Noble is a Realtor with Sotheby's international Realty licensed in D.C., Maryland, and Delaware for your DMV and Delaware Beach needs. Specializing in first-time homebuyers, development and new construction as well as estate sales, Justin is a well-versed agent, highly regarded, and provides white glove service at every price point. Reach him at 202-503-4243,  [email protected] or BurnsandNoble.com.
D.C. rentals: DIY or seek professional help?
Some landlords thrive alone, while others need property managers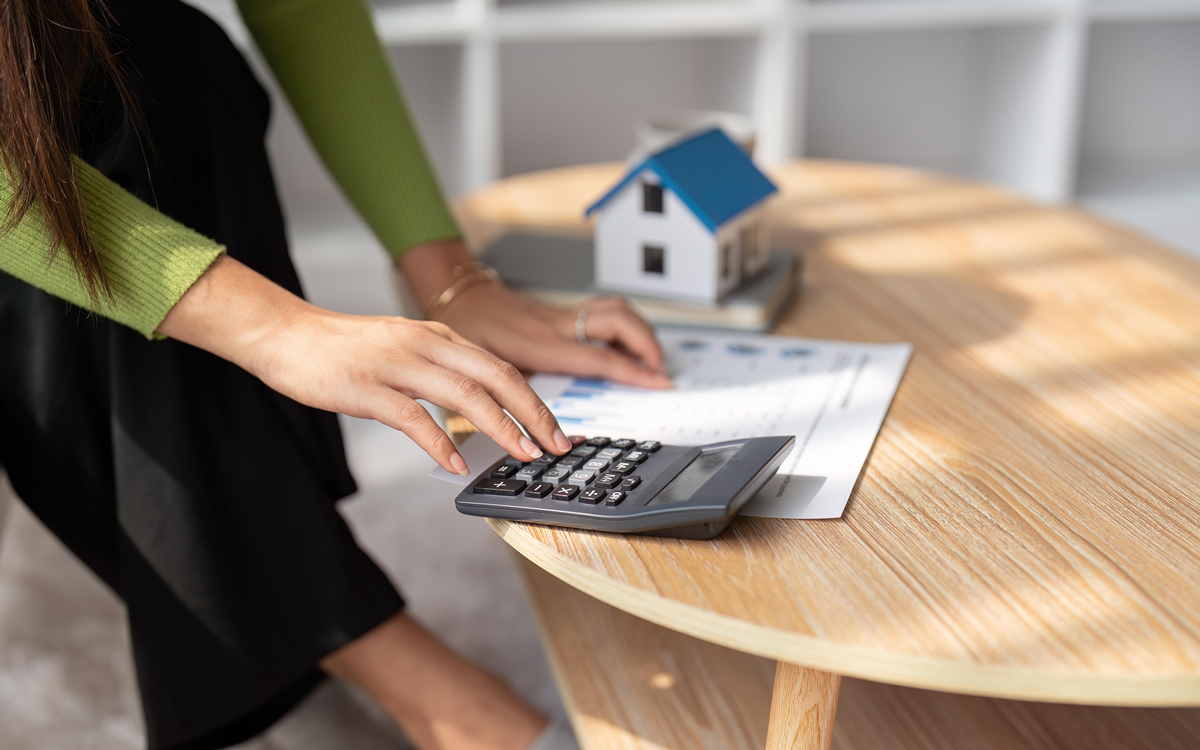 Owning a rental property in the District of Columbia can be a lucrative investment, which naturally comes with an array of professional and legal responsibilities. From federal laws and local regulations to moral and financial responsibilities, your obligations change substantially when you transition from being a homeowner to a landlord.
When you "Do It Yourself," you're tasked with managing the property, handling tenant relations, ensuring legal compliance, and much more. The key questions to ask yourself when you seek to master the D.C. rental housing market include:
Which property management tasks can you take on yourself, and
At what point should you entrust the job to professionals?
DIY Property Management Tasks
Looking at things from a distance, it seems like a no-brainer to self-manage a property you have purchased. You have a solid property. You find good tenants. You cash in on the rent income. What could go wrong? Here are a few things that many landlords feel confident in managing on their own.
• Routine Maintenance: Regular upkeep is essential to maintaining the value and appeal of your property. Owners can handle tasks such as lawn care, cleaning common areas, painting, and basic maintenance like changing light bulbs or air filters. Staying on top of these tasks can enhance tenant satisfaction and reduce the likelihood of major repairs down the line and it can save money.
• Communication: Establishing clear communication channels with tenants can foster a stronger landlord-tenant relationship. Landlords can personally address concerns, answer questions, and provide timely responses to maintenance requests. Open lines of communication contribute to tenant retention and satisfaction and better long-term rentals.
• Rent Collection: Collecting rent is a straightforward task that landlords can manage themselves, so long as you have a tenant who is paying on time. Ask yourself if you want to be interfacing directly with a resident in your rental who runs into economic troubles and becomes a late payer, month after month. By setting up a convenient payment system and providing clear rent due dates, landlords can maintain consistent cash flow and make the process more efficient.
• Lease Agreements: Crafting a well-drafted lease agreement is within the capabilities of landlords, especially with many online platforms that provide lease templates these days. With the assistance of legal templates or resources, landlords can outline terms, responsibilities, and expectations for both parties. However, always have a legal professional versed in D.C.'s landlord-tenant law review the document to ensure compliance with DC's rental laws.
Property Management Tasks That are Better Left to the Professionals
When you hit the wall with the various complexities in D.C. and federal landlord/tenant laws, it's time to think about what critical components of successful rental housing should be outsourced. When you think of your best and favorite skills, are you prepared for key things required of landlords in the District? Take a peek at just a few of the most important ones below.
• Market Analysis and Pricing: Professionals have the expertise to conduct thorough market analyses, helping landlords determine competitive rental prices. Setting the right rent ensures steady occupancy rates and maximizes returns on investment. Stair Stepping your rental price during advertising can save you from lost revenue month-on-month. And property managers with units in their portfolio similar to yours can often have a stronger sense of what the market is paying for a rental like yours.
• Tenant Screening: One of the most crucial aspects of property management is selecting the right tenants. Landlords can take charge of this task by thoroughly screening applicants, checking references, and conducting background checks to ensure responsible and reliable tenants. The District's City Council has imposed a wide array of restrictions on what you can and cannot check for with prospective tenants. Do you want to be caught off guard and faced with a discrimination lawsuit? Think twice before you decide to use subjective measures for tenant selection.
• Legal Compliance: The District of Columbia has strict rental laws and regulations that landlords must adhere to. Professionals well-versed in local laws can ensure your property and practices are compliant, reducing the risk of legal disputes and financial loss.
• Complex Maintenance and Repairs: While landlords can handle basic maintenance, significant repairs and complex issues are best left to professionals. And you will need a skilled intermediary to help navigate the different bids to know which is realistic and which simply has overblown costs. Hiring qualified licensed and insured contractors ensures that repairs are done correctly and safely, preventing potential hazards and tenant dissatisfaction, and keeping liability for problems with the contractor.
Emergency Response: Property management professionals have systems in place to handle emergencies, such as plumbing leaks or electrical failures. Their round-the-clock availability ensures that tenants' needs are met promptly and efficiently. Do you know folks who can be your support system? If not, you may want professional property management.
Tenant Evictions: Dealing with tenant evictions is a sensitive and legally intricate process, particularly in the District of Columbia after 2002 legislation. Property management professionals can guide landlords through the eviction process, ensuring that all legal requirements are met while minimizing potential conflicts. Trying to represent yourself in Landlord Tenant court now has so many risks to invalidate your lawsuit it is best to use an attorney specialized in DC Landlord Tenant Law to make sure all of the requirements are met for the lawsuit to proceed.
Finding the Balance
Making the decision to do your own property management tasks or hiring professionals depends on several factors, including your experience, time availability, and the scale of your rental property portfolio. Some landlords may thrive in handling many aspects themselves, while others might benefit from entrusting their properties to seasoned property managers.
While landlords can handle tasks like routine maintenance, and rent collection, seeking legal help for District landlord/tenant law compliance, other necessary skills may be harder to develop and can leave you in hot water with a knowledgeable tenant. Think deeply about alleviating the stress and mitigate potential risks by understanding your strengths and limitations as a landlord. Doing so today will help you make informed decisions that contribute to the success of your rental property and get you the revenue you want to see tomorrow.
Whatever decision you make on your property management, feel free to contact us [email protected]. Stay informed.
Scott Bloom is owner and Senior Property Manager at Columbia Property Management. For more information and resources, visit ColumbiaPM.com.