McKeon backs legislation to disrupt 'Don't Ask' repeal
Measure would expand certification to include service chiefs

The leading House Republican on defense issues last week announced support for legislation that would expand the certification requirement for "Don't Ask, Don't Tell" repeal and potentially disrupt the process for ending the military's gay ban.
During a taped interview on C-SPAN's "Newsmakers," House Armed Services Committee Chair Buck McKeon (R-Calif.) backed a bill that would require the military service chiefs to certify that the U.S. military is ready for open service before bringing "Don't Ask, Don't Tell" to an end.
"I think it makes it a better process," McKeon said. "I think the way this process was rammed through, it was done politically."
In December, President Obama signed legislation allowing for "Don't Ask, Don't Tell" repeal 60 days after he, the defense secretary and the chair of the Joint Chiefs of Staff certify the U.S. military is ready for open service. The legislation backed by McKeon, sponsored Rep. Duncan Hunter (R-Calif.), would expand this certification requirement to include the service chiefs of the Army, Navy, Air Force and Marine Corps.
In his "Newsmakers" appearance, McKeon reiterated that he believes legislative repeal of "Don't Ask, Don't Tell" was hastily moved through the Democratic Congress last year.
"I'm not in the military," McKeon added. "My job is to help protect the military and to see that they have what they need to carry out their missions and to return home safely. If there is something that is going to be a distraction to that, that might put them in a difficult situation, I don't think we should be doing that. And I'm not sure we fully answered this question."
With McKeon's support, the legislation could be made part of the fiscal year 2012 defense authorization bill as part of the chairman's mark for the legislation or a panel vote when the House Armed Services Committee considers the larger measure. Earlier this month, Hunter told the Washington Blade he's spoken to McKeon's staff about having a vote on his bill in committee and is expecting a vote during the markup for the FY2012 budget.
Asked during his "Newsmakers" appearance if he would consider inserting the measure into defense authorization legislation, McKeon reiterated he supported the measure.
But when pressed on whether he would be upset if certification happened before Hunter's measure could pass the House, McKeon replied, "It's not going to bother me at all. What I'm concerned about is the troops it may bother. I don't have a problem with it, other than what it does to our readiness, what it does to our recruitment, what it does to our retention. I don't think we have really answered those questions."
Joe Kasper, a Hunter spokesperson, expressed confidence about having support in the House Armed Services Committee for certification expansion, but said questions remain on whether to have a panel vote on the measure or a vote on the House floor.
"There is definitely support within the committee for ensuring the service chiefs are a bigger part of the process, exactly what the Congressman's bill does," Kasper said. "The next few months are important to determining the best way to offer the measure, whether it's through the Committee or an open floor process."
Aubrey Sarvis, executive director of the Servicemembers Legal Defense Network, lambasted McKeon for throwing his support behind a measure that could disrupt "Don't Ask, Don't Tell" repeal.
"In supporting this turn-the-clock-back move, Congressman McKeon fundamentally disrespects the service chiefs," Sarvis said. "The chiefs have repeatedly proven themselves to be strong and effective leaders. Indeed, because of their leadership, our military remains the strongest in the world. To assert that the chiefs can't or won't stand up for themselves if they have concerns — and to continue to go against their best professional advice to Congress — is a transparent political game."
Some military service chiefs have said they oppose expanding the certification requirement to include their input and said they feel they have sufficient opportunity to express concerns on the transition to open service with Defense Secretary Robert Gates and Chairman of the Joint Chiefs of Staff Adm. Mike Mullen.
In congressional testimony earlier this month, Chief of Naval Operations Adm. Gary Roughead said the Navy opposes expanding the certification requirement beyond what was put in place by the legislation Obama signed last year.
"I am confident my assessment of Navy's readiness for repeal will be carefully considered during the certification process, and do not believe it is necessary to provide additional or separate input outside of this process," Roughead said.
Late last year during a hearing before the Senate, Army Chief of Staff Gen. George Casey said he didn't think expanded certification was necessary when Sen. John Thune (R-S.D.) asked about the measure.
"I am very comfortable with my ability to provide input to Secretary Gates and to the Chairman that will be listened to and considered," Casey said. "So you could put it in there, but I don't think it's necessary."
A Senate Democratic aide, who spoke on condition of anonymity, said the certification expansion bill could pass the lower chamber of Congress, but expressed skepticism about the measure reaching the president's desk.
"The House Republicans' continued assault on equality and national security may succeed in the House," the aide said. "But their extreme social agenda has less chance of passing the Senate than John Boehner has of not crying during Hallmark commercials."
Helpful tips for homebuyers in seller's market
2021 has been a great year for home sales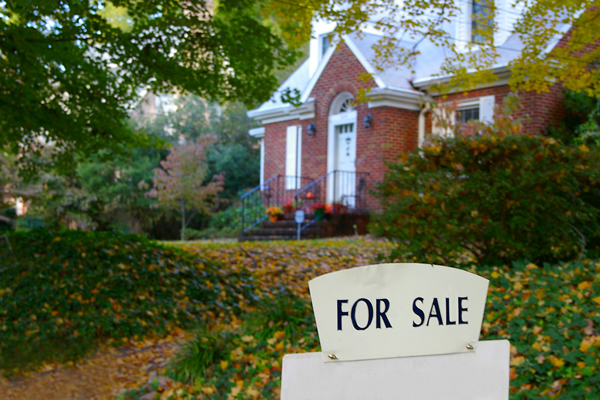 Without question, 2021 was a great year for home sales. Sellers across the country, in many cases, found themselves listing their homes and quickly having not just one, but multiple offers, many of which were at asking price or above. With limited inventory and high demand, it has been an ideal year to sell—and conversely, often a difficult year to buy. Buyers who are interested in a particular home, or even in a specific neighborhood, often find themselves facing stiff competition to have offers accepted.
Fortunately, this doesn't mean that many buyers haven't had successful and rewarding home buying experiences—just that doing so often means making an extra effort and taking helpful steps to make an offer the most competitive that it can be. With that in mind, let's take a look at a few helpful tips for buyers in a seller's market:
Plan ahead with mortgage pre-approval: While there are certainly a wide variety of strategies that real estate agents and financial advisors may recommend, and while those strategies might vary depending upon the buyer and the circumstances of a particular market, one thing almost all experts agree on is that obtaining a mortgage preapproval is a smart decision. A mortgage preapproval is an ideal way to reassure sellers that a reputable lender has verified your credit and approved your buying power up to a certain limit. If you're caught in a bidding war with another potential buyer, having preapproval establishing that you are ready, willing, and able to buy just might give you the advantage you need in a competitive market.
Be willing to look under budget so you can bid higher: In this highly competitive market, many home buyers find themselves in a situation where they are in a bidding war with another—or even several other—buyers. In that situation, you may find yourself having to make an offer at, or even in many cases, above, the asking price. This means that you may want to adjust your budget—and bidding—accordingly. Choosing to make an offer on a home that has an asking price that is already at the top of your budget may mean that you simply don't have much wiggle room when it comes to making an offer over that price. Choosing a home slightly under the top of your budget means you'll have more flexibility to make a bid that is more competitive and likely to be accepted.
Consider offering non-price-oriented incentives: Without question, making a highly competitive offer is going to be the key to increasing your chances of having that offer accepted. It's important to remember that there is more to an offer than just price, however. Buyers may want to consider increasing the appeal of an offer by supplementing it with other incentives beyond just the dollar amount itself. Examples of such incentives might include things like foregoing the seller-paid home warranty that is often offered as part of the process, offering a shorter closing period, not making the purchase contingent upon the sale of a currently-owned home, or other such incentives. Doing so may give you the edge you need to have your offer selected over other competitive bids.
Retain the right real estate agent: Often, for LGBTQ buyers, especially in a competitive market, this piece of the puzzle is particularly important. In many, although certainly not all, cases LGBTQ buyers are drawn to specific areas of a city or community where other LGBTQ individuals live. That means that in a market where inventory is already limited and going quickly, there can be even fewer homes available upon which to bid. When that is the case, you will need a real estate agent who knows the community that you're interested in, and who can quickly help you identify and take action toward making offers on homes that fit your needs. Having the right agent can make all the difference between a smooth and successful home-buying experience, and a stressful one
Jeff Hammerberg (he/him/his) is the Founding CEO of Hammerberg & Associates, Inc. Reach him at 303-378-5526, [email protected] or GayRealEstate.com
Jane Jane brings throwback joy to busy 14th Street
Cocktail bar characterized by warm Southern hospitality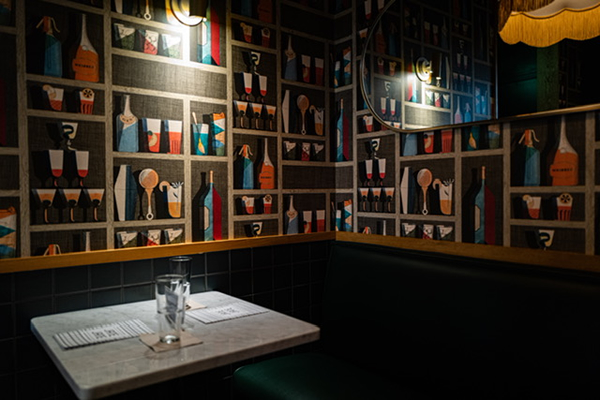 There is no standing at Jane Jane, the new classic cocktail bar in the heart of 14th Street. Its 850 square feet is for sitting and savoring, drinking in the relaxed retro vibe and the thoughtful craft cocktails.
At the foot of the mixed-use Liz development where Whitman-Walker is the major tenant, Jane Jane's creative use of a shoebox-sized space brings throwback joy to a busy thoroughfare.
In the pre-COVID days of 2019, Whitman-Walker approached the Jane Jane owners, hospitality veterans Jean Paul (JP) Sabatier, Ralph Brabham and Drew Porterfield, all gay men, to make good use of the vacant parcel, and ensure it would be run by LGBTQ entrepreneurs. "It required some gymnastics because of the layout," says Brabham, "but we came up with this cozy classic cocktail concept."
The hangout spot is an effort by the trio to "celebrate hospitality. We want everyone who walks into the space to feel like friends of ours we are having over for drinks or a bite. Its a cocktail party in our home," he says. They felt connected to the idea of a tiny bar—a space where they would want to have a drink.
Named for Brabham's mother, Jane Jane is as alluring and lively as it is intimate, each detail in the experience characterized by warm Southern hospitality—right from the bowl of spiced nuts that swiftly appear at each table at the beginning of service.
Sabatier, who has held stints at D.C. institutions like Rappahannock Oyster Bar, Maydan, and Compass Rose, oversees the bar and cocktail program, organized by spirit. (For their part, Brabham and Porterfield, romantic partners, also act as co-owners of Beau Thai and BKK Cookshop; Porterfield is also the current Curator and Director of Long View Gallery in Shaw.)
Sabatier has presented classic cocktails with a few noteworthy nods to current zeitgeist, as imagined by his lengthy experience behind the bar. The booklet-like menu includes a broad selection of familiar favorites like a Negroni, Manhattan, martini, but also features Sabatier's handpicked favorite classics like the Boulevardier (a whiskey Negroni), Last Word (gin married to herbaceous green chartreuse) and Air Mail (rum, honey and cava). Drinks fall in the $13-$16 range; a "Golden Hour" runs daily until 7 p.m. featuring beer and wine specials and a punch of the day.
Sabatier's creative juices flow on the first page through cocktails like the vividly named Tears at an Orgy, with brandy, orange and maraschino, as well as the best-selling, highly Instagrammable Crop Top, a gin cocktail with a red-wine floater—and a name that matches the look of the bi-color drink. "It's fun, delicious, and speaks to the space," says Sabatier. He notes that their vodka of choice comes from Civic, a local, women- and LGBTQ-owned distillery.
Sabatier, a classically trained chef and Culinary Institute of America graduate, also oversees the small selection of bar bites (the space has no kitchen, part of the required "gymnastics" to make it functional.)
Beyond the complimentary vessel of rosemary-flecked mixed nuts, other bar snacks run from pickled vegetables to a Southern-style Pimento cheese dip and an onion dip creamy enough to make your grandmother blush. The "Jane's Caviar" dish is a spread of trout roe and crème fraiche and comes with a towering mound of shatteringly crisp chips. A weekend brunch is in the works, which will serve goodies from local bakeries.
The retro-style interior recalls both California and the South, with only 32 seats inside and a 14-seat patio. Cozy booths done up in a hunter green as warm and inviting as a cool aunt are slung below walnut-wood walls and bar. Bright patterned tiles run the length of the floor; the back wall has playful cocktail wallpaper. A charming needlepoint by the restrooms kindly requests of guests, "please don't do coke in the bathroom."
The owners note that while Jane Jane is not explicitly a gay bar, its location in a traditionally gay-welcoming institution means that it has LGBTQ in its bones.
"Supporting LGBTQ people, businesses, and causes has been in Jane Jane's ownership's DNA at every establishment at which they have been involved," they say, having supported local LGBTQ+ organizations like Casa Ruby, Victory Fund, SMYAL and the Human Rights Campaign, among others.
Porterfield says that they were surprised that, given the locale, people assumed Jane Jane was a gay bar. "It's not a gay or straight bar, just a fantastic cocktail bar that welcomes anyone to hang out with us," he says.
Nevertheless, the owners have taken into consideration the significance of being in the Liz development, as both gay men and as part of the hospitality industry. "It highlights the lack of representation as gay owners in this bar and restaurant world," says Porterfield. They note the lack of women, LGBTQ and BIPOC representation.
"It's very special to us that we opened in this space," says Porterfield, "so we want to show that we have opened a place that is all about inclusivity."
One lean, mean green machine
New Ford Mustang Mach-E is electrifying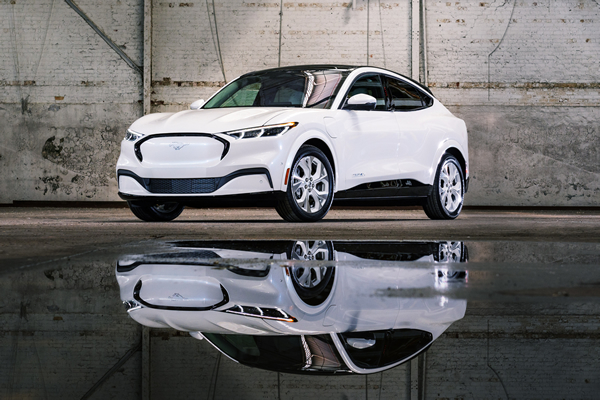 Here's a shocker: Electric vehicles have been around for over 180 years. By the time of the first Hershey bar in 1900, EVs had hit their own sweet spot—surging to almost 30 percent of all vehicles sold in the U.S. But when Henry Ford began to produce cars on his moving assembly line in 1913, the popularity of the gas-powered Model T soon short-circuited EV sales. Cue to a century later, when the debut of the all-electric Nissan Leaf in 2010 sent a jolt through the auto industry. Yet it would take another decade to get drivers charged up about anything other than gas-powered rides. Today, it's hard to keep track of all the EVs out there, along with other green machines like hybrids. While the current microchip shortage has slowed or stopped production on many cars for now, I was lucky enough to drive the all-new, all-electric Ford Mustang Mach-E. The experience was, well, truly electrifying.
Ford Mustang Mach-E
$47,000
Range: up to 305 miles
0 to 60 mph: 4.2 seconds
When the Ford Mustang Mach-E was first announced, many auto aficionados were left scratching their heads. After all, a Mustang is one of the most iconic muscle cars ever created, and the Mach-E designation sounds suspiciously like the "Mach-1" branding used on flashy high-performance Stangs. Yet this new Mustang is a crossover SUV—and an electric one to boot. While the initial designs were captivating, plenty of skeptics remained. Luckily, they needn't have worried. I was mesmerized the moment the Mach-E arrived, eager to run my hand along its sinewy side panels and strapping rear end. To keep the design as aerodynamic as possible, there are no traditional door handles. Instead, you use the key fob, your smartphone or a push button on the window frame to pop open the door.
On the inside, there's a small latch in the armrest versus the typical door handle. Such design elements are not only aesthetically pleasing, they also save space and reduce weight. Other novelties: This is the first Ford vehicle to use recycled animal-free fabrics, as well as a vegan steering wheel that's as durable as leather. On the space-age dashboard, the premium Bang & Olufsen speakers are concealed beneath fabric covers that mimic the look of pricey home-theater speakers. And the unique design of the quiet cabin allows for a subwoofer that is 50 percent lighter than usual, yet still retains a deep rich clarity. As for the gigantic 15.5-inch vertical touchscreen in the center of the dash, it resembles a sort of funky oversized iPad from "The Orville." Along with large climate controls for easier viewing, the touchscreen has interactive maps to locate the nearest charging stations. Those maps came in handy during two weekend trips, as did the heavily bolstered seats that helped prevent driver fatigue but also were easy on the tush. In total, there are five Mach-E trim levels, each with differing configurations for power and range (the distance you can travel on a full charge).
While even the base-model Mach-E is fast and lively, it's the high-test GT version that strikes like a thunder bolt. Rocketing from 0 to 60 seconds in just 3.8 seconds, the Mach-E GT is quicker than a Toyota Supra super coupe. And thanks to lower-than-expected ground clearance and a superb suspension, the Mach-E is just as agile. Those grippy regenerative brakes help, of course, allowing you to speed up or slow down using only the accelerator pedal.
It's worth noting there are other EVs in the Ford stable, including the electric F-150 Lightning full-size pickup, the E-Transit commercial van and various green machines on the way. By 2030, Ford is aiming for 40 percent of its global sales to be EVs. That's a great goal for a company that once helped pull the plug on the "electric horseless carriage" but today is leading the charge with its own cutting-edge EVs.