Conservative Va. church takes aim at Pride event
Bible Holiness launches 'Stop Elkton Pride' Facebook page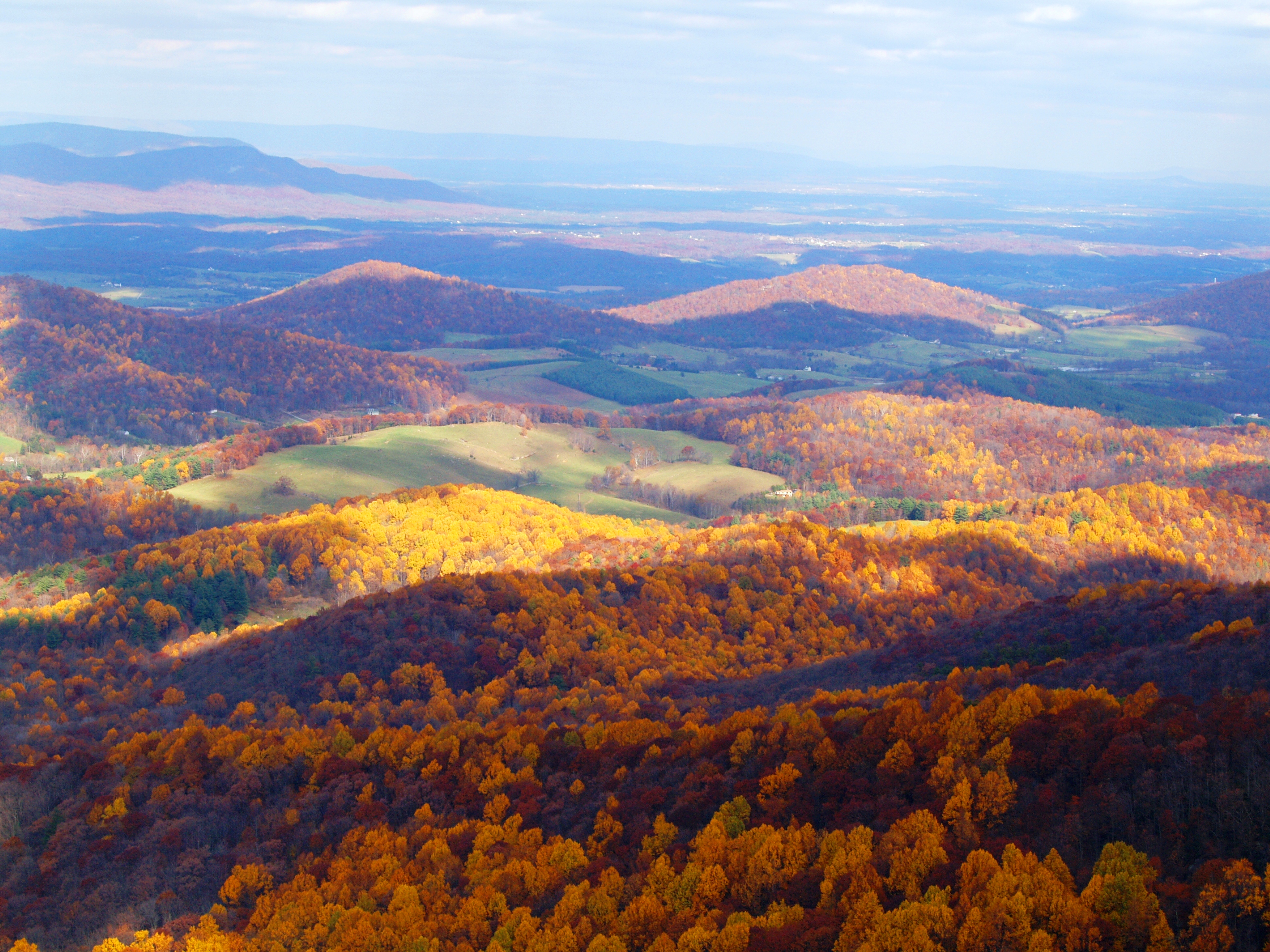 Rob Johnson is the vice president of an LGBT group in the Shenandoah Valley that has suddenly been receiving a lot of attention.
"It's just been a whirlwind over the past 24, 48 hours," Johnson said.
Johnson's group, the Shenandoah Valley Gay and Lesbian Association, and LGBT employee groups at Merck Pharmaceuticals and MillerCoors near Elkton, Va., have become the target of the Bible Holiness Church and its pastor, Matt Homer. Homer argues that the Pride event the Merck group plans for Oct. 9 does not reflect Elkton's values.
Though the SVGLA, nor MillerCoors is directly connected to the Festival, both groups have come under fire for expressing their support.
"I don't know how we would come to an agreement on it," Homer told the Blade, "We're not against gay and lesbian people, but also they say it's a civil rights issue, and that would lead to a marriage issue."
Johnson said the festival is an opportunity to raise awareness about LGBT issues, not marriage.
"We've never said anything about gay marriage in this entire thing," Johnson said. "No one has mentioned it but him. I think he's using that as an inflammatory statement to get the community fired up."
"Basically we're just looking to get a story out there, trying to garner up some support for the people of this area," Johnson told the Blade.
Johnson says that the area was once a more difficult place to be out, but that progress is being made.
"A lot of the people here in this area are still closeted to some degree, it's a lot more open than it was 10 years ago, but a lot of people are afraid to speak out. There are a few that are very vocal — like myself — but a lot of them really aren't."
To Johnson, Pride is about not being ashamed of who you are.
"People of the LGBT community as well as their straight friends and family come together in a show of support," Johnson said. "Just a feeling of togetherness."
Johnson says that he has had to scale back his involvement in the Shenandoah Valley group because of the controversy.
Though Homer insists the church does not wish to discriminate against gay and lesbian people, his faith forces him to take exception with this group's planned gathering.
"We believe that the Bible teaches against homosexuality," Homer told the Blade. "If they were having an event to promote adultery, we would be protesting that as well."
Last week, Homer urged members of his church to mobilize and use online tools to raise awareness about the group's position. Homer enlisted the assistance of a parish member, Josh Shifflett, to set up a page on "ipetitions.com" and a "Stop Elkton Pride Day" Facebook Page, which has attracted 277 fans.
"We've collaborated on what we could do to raise awareness of the issue," Homer said. "I didn't have a Facebook page in my name so we collaborated to raise awareness about the event."
"As a board member of Shenandoah Valley Gay and Lesbian Association five years in a row, we did a Pride right here in Harrisonburg, right here in the center of the valley, and have never had any problems," Johnson said.
He says the trouble only started when a group of employees at Merck decided to have a smaller scale Pride event in their own local community after visiting the Pride in Harrisonburg.
"The Facebook phenomenon has really helped, though," Johnson said, referring to the social networking site that both sides have taken to in order to raise awareness for their cause.
"A lot of people have really jumped on board with their comments and everything," Johnson said. "They try to comment on the "Stop Elkton Pride" page that the church put up, they're trying to be cordial and diplomatic about it, not being hateful, as I instructed a lot of them to do. Their comments are remaining on that page for two or three minutes before being deleted off and those people being blocked."
Pastor Homer claims the only comments deleted have been graphic in nature, contain profanity or are defamatory.
"People haven't been deleted from the site just for conducting civil conversation," Homer said.
"The church is censoring everything," Johnson said of the Facebook fracas. "I put up a page in opposition to the 'Stop Elkton Pride Page.' In the description I state, except in the case of profanity, all comments will be left in plain view because I feel that that encourages a dialogue."
"[Pharmaceutical] company Merck and Miller, probably the two largest local manufacturers in our area, are collaborating with the local Shenandoah Valley Gay and Lesbian Association," Homer said. "They're putting on the first annual Elkton Pride day. Well actually the event isn't in Elkton, it's on private property outside of Elkton."
In fact, the alcohol-free event does have an Elkton address, according to the Facebook page, and Johnson confirmed that — while the event is outside of the town limits — the mailing address is still considered Elkton, but the pastor still insists the event does not reflect Elkton values.
"They're inviting local businesses and inviting children and stuff like that so we felt we have the right to post our objection to it based on our values system," Homer said. "We're exercising our rights giving reasons why we disagree with it."
According to the event's Facebook page, "There will be free food, children's activities, music, information booths and more!"
"There's going to be children at this event," Johnson said. "These children are children of LGBT people in the community."
"It's a nice family get-together," Johnson continued. "They just don't want anything being mentioned that pertains to the LGBT community in a positive light whatsoever."
When asked whether the church has tried reaching out to the organizers to see if there can be any common ground found, Homer said they have.
"We have reached out," Homer said, but he says the only response they received was a generic statement from Merck.
Johnson said he was unaware of the pastor reaching out to anyone involved in planning the celebration.
"They've been demanding that it be canceled," Johnson said. "Just flat out."
Pride flags vandalized, stolen in Loudoun County town
'Bigoted efforts to terrorize members of our community will not stand'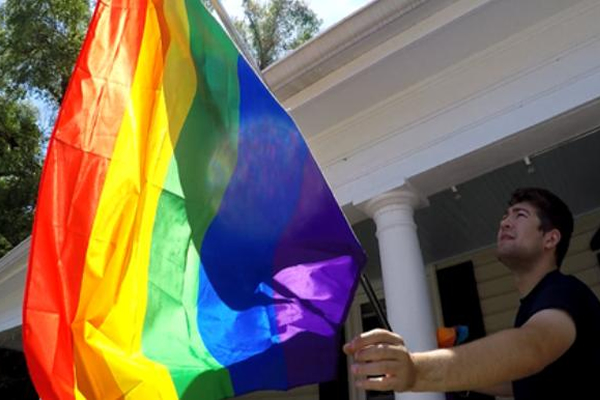 Vandals this week destroyed or stole Pride flags that Lovettsville residents had displayed on their homes.
Calvin Woehrie told WUSA the vandals used a blade to slash the Pride flag that was hanging from his house. The D.C. television station reported the vandals also targeted Woehrie's neighbors who are a lesbian couple with four children.
The Loudoun County's Sheriff's Office said the vandals damaged five Pride flags from three homes and they stole two more. A spokesperson for the Loudoun County's Sheriff's Office told WUSA the vandalism is being investigated as a possible hate crime.
"I wanted to address events that happened over the weekend, that are deplorable and devastating to the entire community," said Lovettsville Mayor Nate Fontaine in a letter he sent to town residents on June 16. "Over the weekend, there was destruction of property that specifically targeted our LGBTQ community. To make this even more heinous is that the destruction of property was done during Pride Month. To have property destroyed targeting members of our community is horrible and can be frightening for those targeted."
"For the individuals who committed these crimes, know that your bigoted efforts to terrorize members of our community will not stand," added Fontaine. "We are working closely with the Loudoun County Sheriff's Office and this has also been added as an agenda item for our June 24th Council meeting."
Glenn Youngkin, the Republican nominee to succeed Virginia Gov. Ralph Northam, on Saturday described the vandalism as "absolutely unacceptable."
"Whether someone is voicing an opinion or flying a flag, as Virginians — and as human beings — we must be respectful of one another," wrote Youngkin in a Facebook post.
"Politicians always seem to be pitting neighbor against neighbor, but I am committed to bringing people together around our shared values, like treating others the same way you want to be treated," he added. "We must all do better by respecting others' right to live their lives freely, without being targeted because of who they are."
WUSA reported Lovettsville residents bought Pride flags to replace the ones that had been vandalized and stolen.
Transgender man murdered in Va.
EJ Boykin was shot outside Lynchburg store on June 14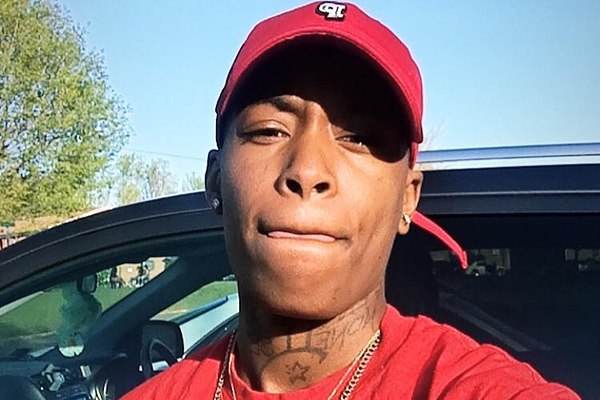 A transgender man was murdered in Lynchburg, Va., on June 14.
The News and Advance, a local newspaper, reported EJ Boykin, who was also known as Novaa Watson, was shot outside a Family Dollar store on the city's Fort Avenue at around 6 p.m. Boykin passed away at Lynchburg General Hospital a short time later.
A spokesperson for the Lynchburg Police Department told the News and Advance the shooting may have been the result of a domestic dispute. Authorities added there is no evidence to currently suggest the shooting was a hate crime based on Boykin's gender identity.
Pittsburgh Lesbian Correspondents reported Boykin was born and raised in Baltimore and was a student at Morgan State University. The blog said Boykin celebrated his 23rd Birthday on June 10, four days before his murder.
Tori Cooper, the director of community engagement for the Human Rights Campaign's Transgender Justice Initiative, in a statement notes Boykin is the fifth trans man reported killed in 2021. HRC notes at least 29 trans or gender non-conforming people are known to have been murdered so far this year.
"The level of fatal violence we've recorded this year is higher than we've ever seen," said Cooper. "All of these individuals deserved to live. We must strike at the roots of racism and transphobia, and continue to work toward justice and equality for trans and gender non-conforming people."
Comings & Goings
Jarvis lands lead consultant role at Meridian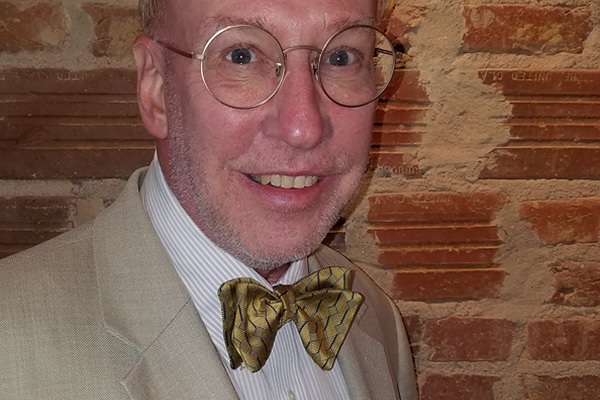 The Comings & Goings column is about sharing the professional successes of our community. We want to recognize those landing new jobs, new clients for their business, joining boards of organizations and other achievements. Please share your successes with us at: [email protected].
The Comings & Goings column also invites LGBTQ+ college students to share their successes with us. If you have been elected to a student government position, gotten an exciting internship, or are graduating and beginning your career with a great job, let us know so we can share your success.
Congratulations to Ted Jarvis on his new position as Lead Consultant with Meridian Compensation Partners, in D.C. He will work on executive compensation, governance research and development. When asked for a response to news of his new role, Jarvis told this story: "I was on the prowl for a new job, I contacted the CEO of Meridian, who worked closely with me during our years at Towers Perrin. After half an hour on the phone, he asked: 'Send me a list of things you really like to do.' I followed up with a list of activities that continually engage my interest. Within a few days he mailed me a job description that reiterated my list almost word-for-word. I feel truly blessed to have a job so aligned with what I enjoy doing. This is going to be great."
Prior to working for Meridian, Jarvis worked as Managing Director with Main Data Group in D.C. and Wilton Manors, Fla. He has also worked as Global Director of Executive Compensation Data, Research & Publications, Mercer, in D.C.; principal with Willis Towers Watson; and as a research consultant with McKinsey & Company. Jarvis is a member of the Lotos Club (New York); a benefactor at Drew University (Morristown, N.J.). He funded two undergraduate prizes (Wettstein Drama Prize; Norton Wettstein and Jane Brown Memorial Prize for Outstanding Academic Achievement); a benefactor, Woodmere Art Museum (Philadelphia): funded William Joseph Coverley-Smith Prize, awarded annually at the Juried Art Competition; and a benefactor, St. Thomas's Episcopal Church (Rochester, N.Y.).
Jarvis earned his MBA from The University of Chicago, Booth School of Business; his bachelor's (cum laude); his Ph.D. (ABD) major in music history, literature and theory from NYU. He earned a Fulbright Scholarship to the University of Vienna.