Conservative Va. church takes aim at Pride event
Bible Holiness launches 'Stop Elkton Pride' Facebook page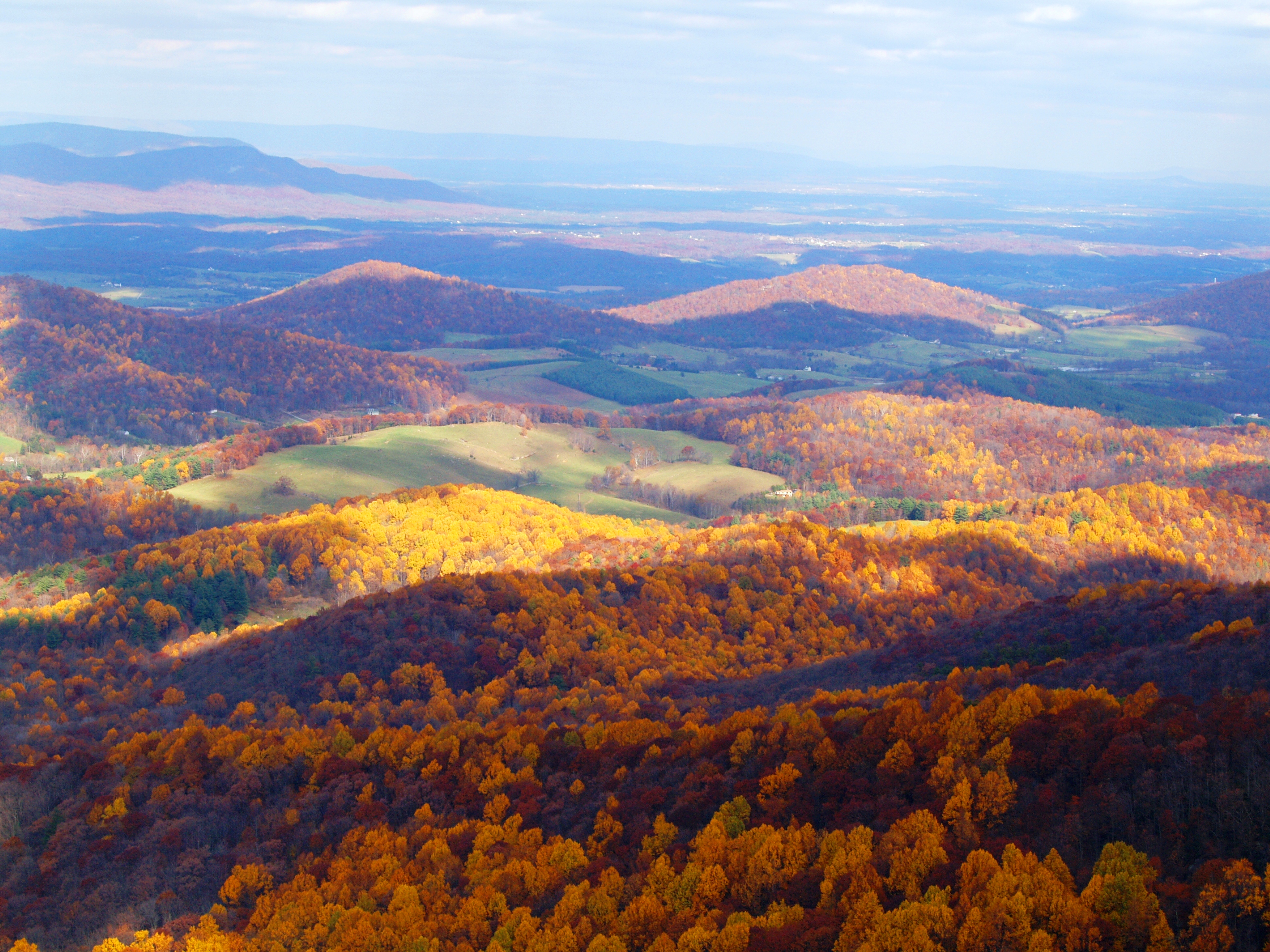 Rob Johnson is the vice president of an LGBT group in the Shenandoah Valley that has suddenly been receiving a lot of attention.
"It's just been a whirlwind over the past 24, 48 hours," Johnson said.
Johnson's group, the Shenandoah Valley Gay and Lesbian Association, and LGBT employee groups at Merck Pharmaceuticals and MillerCoors near Elkton, Va., have become the target of the Bible Holiness Church and its pastor, Matt Homer. Homer argues that the Pride event the Merck group plans for Oct. 9 does not reflect Elkton's values.
Though the SVGLA, nor MillerCoors is directly connected to the Festival, both groups have come under fire for expressing their support.
"I don't know how we would come to an agreement on it," Homer told the Blade, "We're not against gay and lesbian people, but also they say it's a civil rights issue, and that would lead to a marriage issue."
Johnson said the festival is an opportunity to raise awareness about LGBT issues, not marriage.
"We've never said anything about gay marriage in this entire thing," Johnson said. "No one has mentioned it but him. I think he's using that as an inflammatory statement to get the community fired up."
"Basically we're just looking to get a story out there, trying to garner up some support for the people of this area," Johnson told the Blade.
Johnson says that the area was once a more difficult place to be out, but that progress is being made.
"A lot of the people here in this area are still closeted to some degree, it's a lot more open than it was 10 years ago, but a lot of people are afraid to speak out. There are a few that are very vocal — like myself — but a lot of them really aren't."
To Johnson, Pride is about not being ashamed of who you are.
"People of the LGBT community as well as their straight friends and family come together in a show of support," Johnson said. "Just a feeling of togetherness."
Johnson says that he has had to scale back his involvement in the Shenandoah Valley group because of the controversy.
Though Homer insists the church does not wish to discriminate against gay and lesbian people, his faith forces him to take exception with this group's planned gathering.
"We believe that the Bible teaches against homosexuality," Homer told the Blade. "If they were having an event to promote adultery, we would be protesting that as well."
Last week, Homer urged members of his church to mobilize and use online tools to raise awareness about the group's position. Homer enlisted the assistance of a parish member, Josh Shifflett, to set up a page on "ipetitions.com" and a "Stop Elkton Pride Day" Facebook Page, which has attracted 277 fans.
"We've collaborated on what we could do to raise awareness of the issue," Homer said. "I didn't have a Facebook page in my name so we collaborated to raise awareness about the event."
"As a board member of Shenandoah Valley Gay and Lesbian Association five years in a row, we did a Pride right here in Harrisonburg, right here in the center of the valley, and have never had any problems," Johnson said.
He says the trouble only started when a group of employees at Merck decided to have a smaller scale Pride event in their own local community after visiting the Pride in Harrisonburg.
"The Facebook phenomenon has really helped, though," Johnson said, referring to the social networking site that both sides have taken to in order to raise awareness for their cause.
"A lot of people have really jumped on board with their comments and everything," Johnson said. "They try to comment on the "Stop Elkton Pride" page that the church put up, they're trying to be cordial and diplomatic about it, not being hateful, as I instructed a lot of them to do. Their comments are remaining on that page for two or three minutes before being deleted off and those people being blocked."
Pastor Homer claims the only comments deleted have been graphic in nature, contain profanity or are defamatory.
"People haven't been deleted from the site just for conducting civil conversation," Homer said.
"The church is censoring everything," Johnson said of the Facebook fracas. "I put up a page in opposition to the 'Stop Elkton Pride Page.' In the description I state, except in the case of profanity, all comments will be left in plain view because I feel that that encourages a dialogue."
"[Pharmaceutical] company Merck and Miller, probably the two largest local manufacturers in our area, are collaborating with the local Shenandoah Valley Gay and Lesbian Association," Homer said. "They're putting on the first annual Elkton Pride day. Well actually the event isn't in Elkton, it's on private property outside of Elkton."
In fact, the alcohol-free event does have an Elkton address, according to the Facebook page, and Johnson confirmed that — while the event is outside of the town limits — the mailing address is still considered Elkton, but the pastor still insists the event does not reflect Elkton values.
"They're inviting local businesses and inviting children and stuff like that so we felt we have the right to post our objection to it based on our values system," Homer said. "We're exercising our rights giving reasons why we disagree with it."
According to the event's Facebook page, "There will be free food, children's activities, music, information booths and more!"
"There's going to be children at this event," Johnson said. "These children are children of LGBT people in the community."
"It's a nice family get-together," Johnson continued. "They just don't want anything being mentioned that pertains to the LGBT community in a positive light whatsoever."
When asked whether the church has tried reaching out to the organizers to see if there can be any common ground found, Homer said they have.
"We have reached out," Homer said, but he says the only response they received was a generic statement from Merck.
Johnson said he was unaware of the pastor reaching out to anyone involved in planning the celebration.
"They've been demanding that it be canceled," Johnson said. "Just flat out."
Prince George's County library system launches banned book club
First discussion to take place in Hyattsville on June 14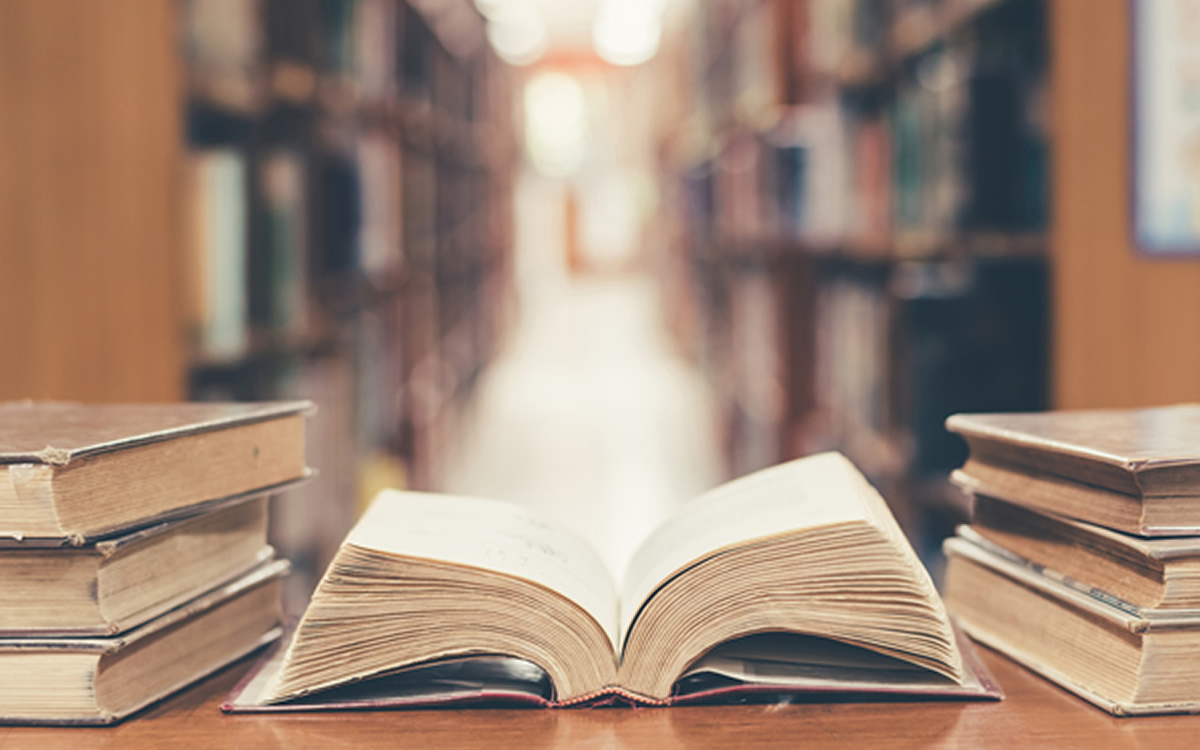 The Prince George's County Memorial Library System has launched its Rock Banned Book Club.
The club will feature monthly discussions of the 13 top banned books from 2022, most of which focus on LGBTQ-specific themes.
The club's first discussion, which will take place at the Hyattsville Branch Library on June 14, will be on "Gender Queer: A Memoir" by Maia Kobabe.
Kobabe's memoir won the 2020 American Library Association Alex Award and recounts Kobabe's exploration of gender identity and sexuality through adolescence and adulthood. According to the American Library Association, the book faced the most censorship challenges of any novel at 151.
"We're seeing nationally the highest rate of challenges to books in libraries since the data has been collected by the American Library Association," Nicholas Brown, acting co-chief executive officer of the library, said. "I think what happens with all of the discourse around book banning is that, oftentimes, not everyone participating in that discourse is actually taking the time to read the full works and discuss them and understand where the author might be coming from and whose stories are being reflected in these books."
Along with the book club, the library system is hosting a Pride celebration at the Hyattsville branch on Saturday from 12 – 4 p.m. It will feature a panel discussion, vogue and runway workshops, free HIV testing and more.
The library system will host its second annual Rainbow Festival on June 24 from 11 a.m. to 2 p.m. at the Bowie Branch Library with family-friendly events like craft stations, story time and a live DJ. In April, the library system won a Top Innovator Award from the Urban Libraries Council for its banned books campaign.
"I think a lot of folks don't always realize that your local public library is kind of the front line of democracy and we always have been," Brown said. "Public libraries across the country are very united on this and if the right to read continues to be under threat like it's been, it is not a good time for the state of our democracy."
Bowser: No credible threats to D.C. Pride events
Mayor spoke with the Blade after flag-raising ceremony at the Wilson Building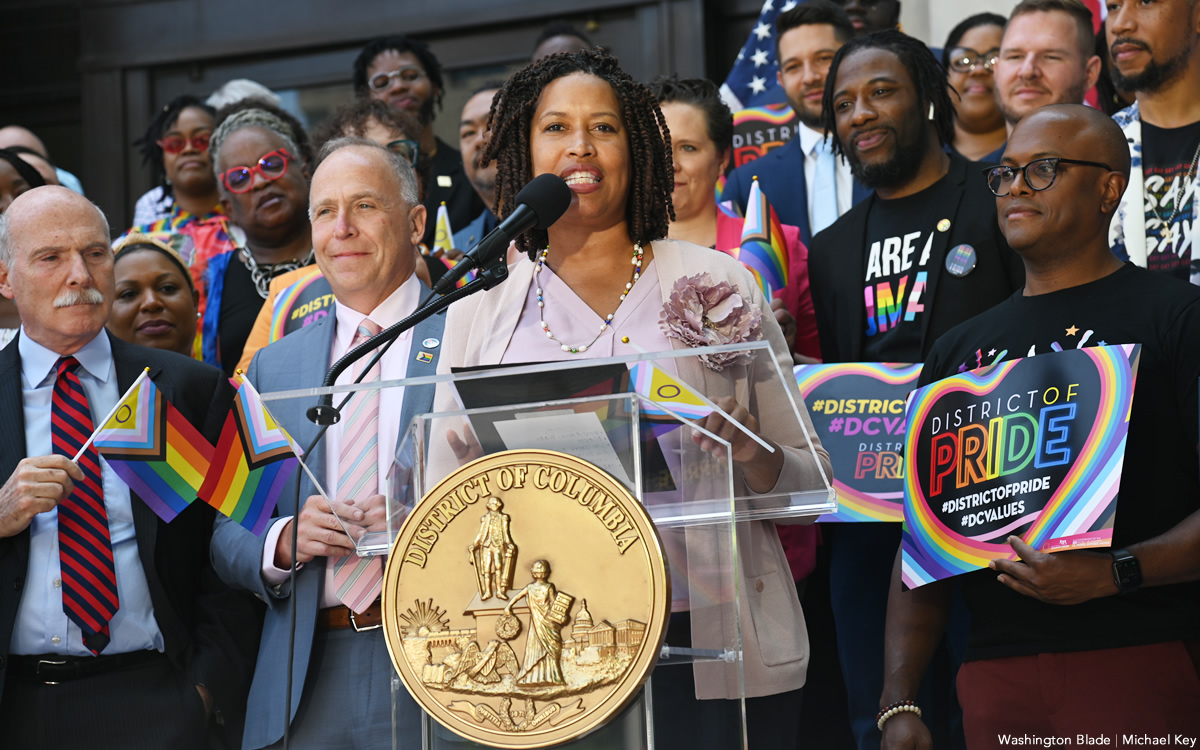 D.C. Mayor Muriel Bowser on Thursday said authorities have not received any credible threats to upcoming Pride events.
"We don't have any to report," she told the Washington Blade.
"MPD is constantly working with all of our agencies to make sure we have safe special events and we're going to keep going with our planning, like we do every year," added Bowser. "There's always a scan for any threats to the District."
Bowser spoke with the Blade after she joined D.C. Council Chair Phil Mendelson, Council members Anita Bonds, Charles Allen, Kenyon McDuffie and Zachary Parker, D.C. Attorney General Brian Schwalb, D.C. Mayor's LGBTQ Affairs Office Director Japer Bowles and other officials and activists in raising the Progress Pride flag in front of the Wilson Building.
The Blade last month reported D.C. police are investigating a bomb threat a Twitter user made against the annual District Pride concert that will take place at the Lincoln Theater on June 29. Bowles in a May 19 statement said his office reported the tweet, but further stressed that "no credible threat at this time has been made."
Moore issues Pride month proclamation
Governor on May 3 signed Trans Health Equity Act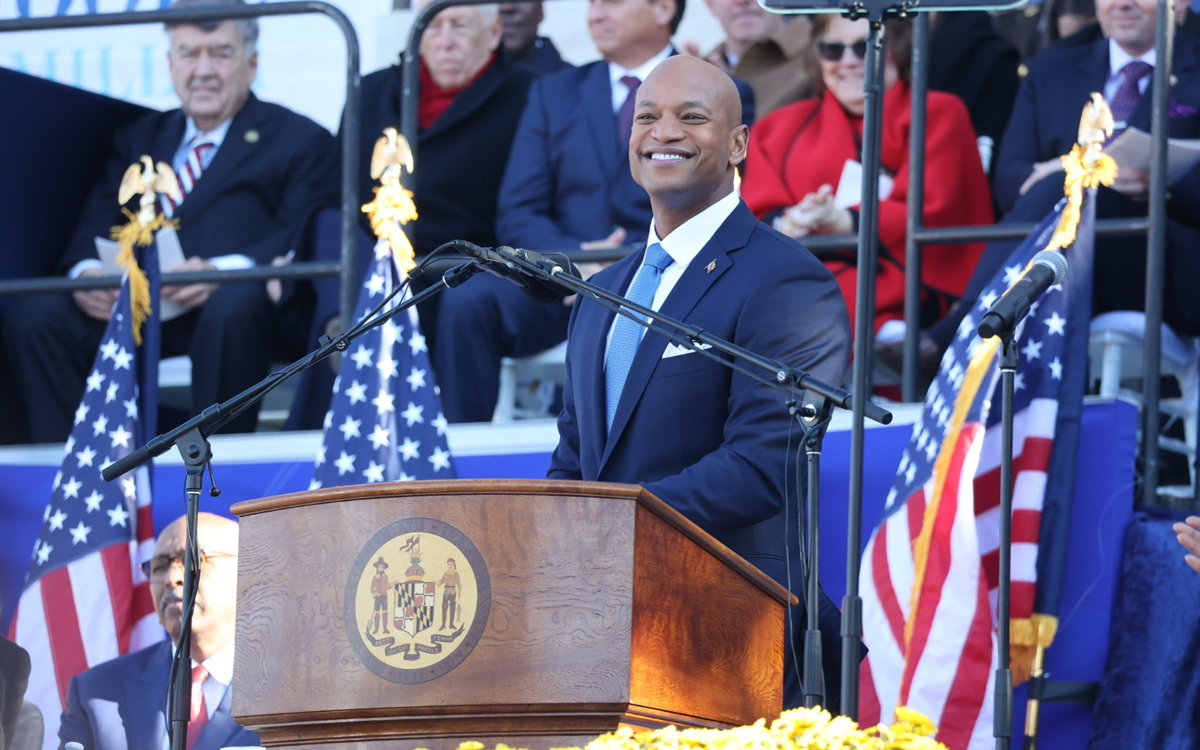 Maryland Gov. Wes Moore on Thursday proclaimed June as Pride month in recognition of "the contributions, resilience, courage and joy of LGBTQIA+ Marylanders," according to a press release.
"In Maryland, we lead with love and inclusion. I want everyone in our LGBTQIA+ community to know that they deserve to be seen for who they are, and our administration will stand with them in the fight for equality and equity," Moore said. "We need to elevate the stories, embrace the courage, and celebrate the humanity of our LGBTQIA+ community — and as long as I am governor, we will take the steps forward to protect and celebrate all Marylanders."
Moore on March 31 became the first governor in Maryland history to recognize the Transgender Day of Visibility and last month he signed into law the Trans Health Equity Act into law, which requires Maryland Medicaid to provide coverage for gender-affirming care beginning next year.
"This month is a celebration of the beauty and uniqueness of the queer community, but it's also a time to reaffirm our commitment to uplifting LGBTQIA+ Marylanders and continuing to fight against hatred, discrimination, and bigotry," Lt. Gov. Aruna Miller said in the same press release that Moore's office released. "LGBTQIA+ Marylanders deserve to be who they are, to live their pride — without fear or having to hide. This administration will always stand alongside and protect the rights of all Marylanders."