Mattachine founded 50 years ago
D.C. 'homophile' group remembered as first civil rights organization for gays

Records kept by the late gay rights pioneer Frank Kameny show that Kameny and fellow activist and native Washingtonian Jack Nichols co-founded the Mattachine Society of Washington, D.C., on Nov. 15, 1961 as the city's — and nation's — first homosexual civil rights organization.
Kameny, then 36, and Nichols, 23, were joined by at least three others on that day at the group's first official meeting, held in the Harvard Street, N.W., apartment of Earl Aiken, one of the group's first members, according to information obtained by D.C.'s Rainbow History Project.
LGBT activists and Kameny's friends and colleagues in D.C. and across the nation are scheduled to gather in Washington at the Cannon House Office Building on Capitol Hill next Tuesday, Nov. 15, for a memorial service celebrating Kameny's life and legacy. The gay rights leader died at his home in Washington on Oct. 11. Organizers say the gathering will also commemorate the 50th anniversary of Kameny and his gay rights colleagues' founding of the Mattachine Society of Washington.
The Rainbow History Project reports that an example of the hostile climate the fledgling group was to face in its first few years of existence in the early 1960s surfaced three months before its official launch, when Kameny organized a preliminary meeting to discuss the need for forming a homosexual rights group.
When Kameny and others sat down at the start of that meeting, held at the Hay Adams Hotel on Aug. 1, 1961, Kameny quickly discovered the gathering had been infiltrated by Louis Fouchette, the head of the Perversion Section of the D.C. Police Department's Morals Division.
"Fouchette was identified, exposed, and left the meeting," Rainbow History Project reports in one of its papers on the Mattachine Society of Washington.
Kameny told the Blade years later that he and others attending the August 1961 meeting viewed Fouchette's visit, and the fact that he learned of plans to form a gay group before it even held its first meeting, as a chilling reminder of the work that lay ahead for the group.
In part because Mattachine's organizers knew that discovery by authorities, including police, of someone's status as a gay person would almost certainly lead to the loss of their job, the group adopted a bylaw making it mandatory that all members except Kameny use a pseudonym to identify themselves publicly. The pseudonyms would also be used on Mattachine's membership list.
Among those complying with this requirement were Mattachine members Nichols, who later went on to become an accomplished author, journalist and out gay activist; Robert King, Lilli Vincenz, Paul Kuntzler, Eva Freund; Ron Balin; and Jon Swanson, according to Rainbow History's reports on the group.
Each of them played a key role in Mattachine Society of Washington's groundbreaking work, including the group's first-ever homosexual rights protest demonstrations in the 1960s at the White House, Pentagon, Civil Service Commission and other government buildings.
Kuntzler later co-founded the D.C. Gay Activist Alliance, which later became the Gay and Lesbian Activists Alliance, and the Gertrude Stein Democratic Club, two of D.C.'s leading LGBT advocacy organizations that continue to operate today.
Back in 1961, Kameny chose to use his real name in connection with the Mattachine Society of Washington because he already suffered what he believed to be the irreversible consequences surrounding his firing in 1958 from his job as a civilian astronomer at the U.S. Army Map Service after authorities discovered he was gay.
"He knew he was essentially blacklisted for life in his profession as an astronomer, where, at the time, everybody knew each other in that profession," said author and Kameny biographer David Carter. "So he had nothing to lose."
Carter, who interviewed Kameny extensively during the past several years, said Kameny told him he chose to be one of the few "out" gays at the time following his unsuccessful but highly acclaimed appeal of his firing to the U.S. Supreme Court.
Kameny wrote his own brief to the high court as a document known as a Petition for a Writ of Certiorari, which asked the court to take on his case. In 1961, the Supreme Court denied his petition and upheld a lower court decision that refused to back a Kameny lawsuit seeking to force the U.S. Civil Service Commission to overturn his firing.
The lawsuit and his petition to the Supreme Court marked the first known time a gay person had challenged the U.S. government policy of refusing to hire and automatically firing gay people from federal government employment in any capacity or position.
Kameny's 61-page Supreme Court petition, which is now part of the Kameny Papers collection at the Library of Congress, is viewed today by historians as the first comprehensive gay rights manifesto in the United States.
Carter, who is writing Kameny's biography, said the Supreme Court petition became the founding principles used by Mattachine Society of Washington to carry out its work calling for equality and non-discrimination for homosexuals in employment and a wide range of other areas.
Origin of 'Mattachine' name
There were other Mattachine Society groups created by gays in other cities beginning in Los Angeles in 1950. But nearly all of them acted as clandestine groups seeking to promote a better understanding of homosexuals, with most agreeing with the then prevailing view by psychiatric professionals that homosexuality was a mental disorder.
The Mattachine name was first adopted in 1950 by pioneering gay rights activist Harry Hay, the lead founder that year in Los Angeles of the first such group. Hay said he took the name from a French medieval and renaissance group known as Société Mattachine, which operated within the royal court as court-jester type figures wearing masks to conceal their identity. In some cases the Mattachines were believed to have been given liberty to speak frankly to the ruling monarch on matters that others were forbidden to discuss.
Carter said Kameny favored using another name for the Washington group that boldly used the word homosexual in its title. He said Kameny told him he was outvoted by the other members, who thought "Mattachine" was a name widely recognized within the nation's homophile movement.
While insisting on adopting Mattachine Society as its name, Carter and others familiar with the group said the members agreed to Kameny's request that it remain independent of other Mattachine Society groups, with whose philosophy and tactics Kameny disagreed.
None of the other Mattachine Society groups, including those located in L.A., San Francisco, and New York, took on the role of a civil rights and civil liberties organization like the Mattachine Society of Washington did.
"They certainly were the first to take that position," said Carter, in discussing Mattachine Society of Washington's activist, civil rights stance. "And the second unique thing about them is their attitude or strategy. They took a militant approach toward achieving that goal, an unapologetic approach," he said.
"It is time that a strong initiative be taken to obtain for the homosexual minority – a minority in no way different, as such, from other of our national minority groups – the same rights, provided in the Constitution and the Declaration of Independence, as are guaranteed to all other citizens," the Mattachine Society of Washington said in an August 1962 statement.
"These include the rights to the pursuit of happiness and to equality of opportunity; the right, as human beings, to develop and achieve their full potential and dignity; and the right, as citizens, to be allowed to make their maximum contribution to the society in which they live – rights which Federal policy and practice now deny," the statement says.
In what Carter and others following the LGBT rights movement say was a first of its kind development, the group launched a four-point campaign in 1962 calling for repeal of the U.S. Civil Service Commission's policy barring gay employees, which it called unconstitutional; an end to the U.S. military ban on gay service members; an end to the federal government policy of denying security clearances for gays; and the repeal of state sodomy laws that made it illegal for consenting adults of the same sex to engage in private sexual relations.
Kuntzler said the group went one step further by taking what others in the homophile movement at the time considered a radical action. Following a heated debate among its members at an April 1965 meeting, Mattachine Society of Washington adopted a formal resolution declaring that homosexuality was not a mental disorder.
The resolution, introduced by Kameny, opened the way for the group to begin a national campaign to pressure the American Psychiatric Association to remove homosexuality from its diagnostic manual as a disorder.
Kuntzler said he recalls members voted 27 to 5 to approve the resolution, with the group's then president, Bob Belanger among those who voted against it.
"The Mattachine Society of Washington takes the position that in the absence of valid evidence to the contrary, homosexuality is not a sickness, disturbance or other pathology in any sense but is merely a preference, orientation, or propensity on par with and not different in kind from heterosexuality," the resolution states.
Kuntzler also recalled that the group got an unexpected flurry of publicity in the summer of 1963 when then U.S. Rep. John Dowdy (D-Texas), who chaired the House committee overseeing D.C. affairs, called a public hearing on a bill he introduced to curtail the activities of the Mattachine Society of Washington.
The Washington Post reported in an Aug. 10, 1963 story that Dowdy became outraged when he learned that a D.C. government agency had granted Mattachine a license to solicit charitable contributions in the city as a fundraising tool. The Post story said Dowdy's bill called for overturning the city's approval of the group's charitable solicitation license and called for barring the city from approving any future license to any organization whose existence threatened to harm "the health, welfare and morals" of the city.
Kameny drew widespread media coverage when he testified at the hearing in opposition to the bill and challenged Dowdy's assumptions that homosexuality was a "perversion" harmful to society. A representative of the D.C. chapter of the American Civil Liberties Union also testified against the bill, saying it was unconstitutional because it would infringe on Mattachine's First Amendment right of freedom of expression.
Kuntzler said that much to Dowdy's horror, the testimony by Kameny and the ACLU official resonated with the public and media, prompting a Post editorial opposing the bill and calling Dowdy a "moralist."
The bill eventually died in committee. The brouhaha surrounding its introduction and the hearing helped to boost the Mattachine Society's message of equality and non-discrimination for gay people, Kameny and other members of the group concluded at the time.
The Mattachine Society of Washington became less active following the Stonewall riots in New York in 1969, which was considered a momentous development in the gay rights movement that led to the creation of a plethora of other gay groups, including D.C.'s short-lived Gay Liberation Front.
According to Kuntzler, nearly all of Mattachine's small corps of remaining members devoted their time and energy in 1971 to Kameny's historic run as the nation's first known openly gay candidate for Congress. Kameny became one of five candidates competing for the newly created non-voting delegate seat in the House of Representatives to represent D.C. in Congress.
Mattachine members, among other things, organized a first-of-its-kind "gay" questionnaire for each of the candidates running in the race, asking them to state their views on gay-related issues, including whether they would support legislation to ban discrimination against homosexuals in employment.
All but Kameny ignored the questionnaire, Kuntzler said. But he said the questionnaire and the election-related work performed by Mattachine members laid the groundwork for the type of gay rights work assumed by the Gay Activists Alliance, which formed as the recognized successor to Mattachine Society of Washington immediately following Kameny's run for Congress.
Kameny finished fourth in the election, receiving 1,888 votes or 11 percent of the total, Kuntzler recalls. In a development that surprised many and delighted LGBT activists, Kameny finished ahead of the Rev. Douglas Moore, the fifth place candidate who denounced homosexuality and gays as being "immoral" and a threat to the community.
"It was a very nice place to be," said lesbian activist Lilli Vincenz, who said she joined Mattachine Society of Washington in 1962 after being discharged from the Women's Army Corps, or WACs, on grounds of homosexuality. "I was glad to be a part of it."
Vincenz was among many of the group's early members who went on to successful professional careers in the D.C. area while they continued to participate in the LGBT rights movement. All of them switched to using their real names.
Eva Freund, who, like Vincenz and Mattachine member Nancy Tucker, became among the group's first female members, continued to participate in LGBT-related causes. She currently serves as president of a D.C.-area information technology services company.
Vincenz received a doctorate degree in psychology and operated a therapist practice specializing in helping lesbian and gay clients. Kuntzler became an advertising executive for a non-profit association and his longtime domestic partner, Steven Miller, who also participated in Mattachine activities, became the owner of a successful court reporting business.
Tucker and Vincenz also became coordinators of a Mattachine newsletter project that led them to found an independent gay newspaper in the city in October of 1969 called the Gay Blade, which later evolved into the Washington Blade.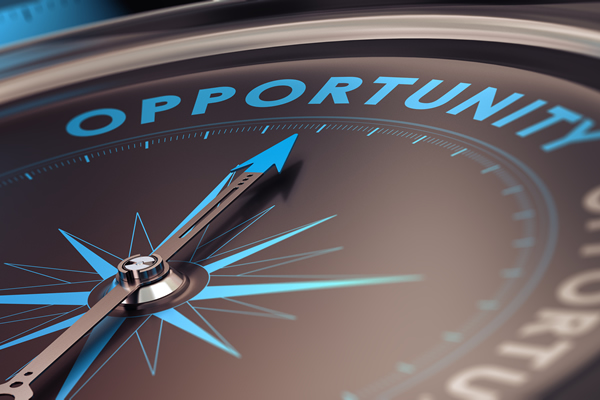 The Comings & Goings column is about sharing the professional successes of our community. We want to recognize those landing new jobs, new clients for their business, joining boards of organizations and other achievements. Please share your successes with us at: [email protected]. 
The Comings & Goings column also invites LGBTQ+ college students to share their successes with us. If you have been elected to a student government position, gotten an exciting internship, or are graduating and beginning your career with a great job, let us know so we can share your success.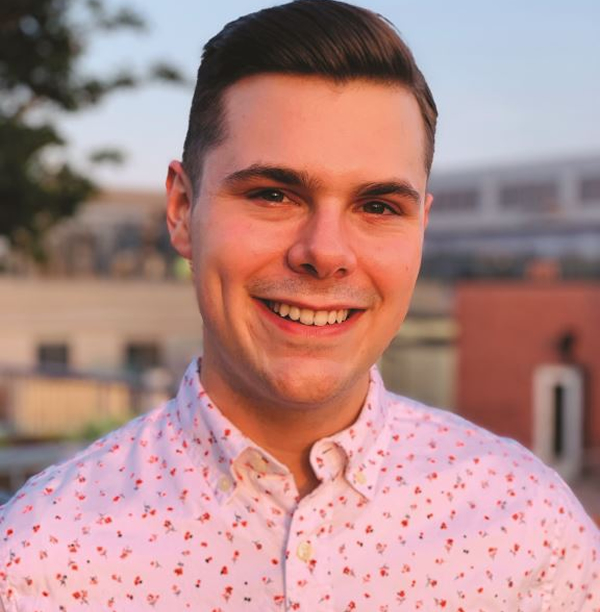 Congratulations to Steven McCarty on being named president of the Kiwanis Club of Washington, D.C. He said, "I'm honored to be installed as the president of the Kiwanis Club of Washington, D.C. and to be able to shepherd our programs and volunteers to impact youth where they are needed most. Our club's new partnership with SMYAL has already turned a portion of their Youth Center in Southeast D.C. into the first Clinical Services Department in the District that offers free and affirming mental healthcare to LGBTQ Youth. As an openly gay man, I'm proud to further our club's mission with radical empathy and inclusion." McCarty has also recently been awarded Kiwanis' highest honor, the George Hixson award.
McCarty is a Technical Program Specialist at stac labs in D.C. He is also founder and campaign manager at Abolish Racism 2020. He worked as a Senior Customer Success Manager, Crowdskout. He was a workplace equality intern at Human Rights Campaign and a summer fellow at Michigan State AFL-CIO, in Lansing, Mich.
McCarty earned his bachelor's in Political Science and Communications Studies at the University of Michigan in Ann Arbor.
Congratulations also to Shin Inouye on his appointment as Executive Vice President of Communications, The Leadership Conference on Civil Rights and Human Rights, The Leadership Conference Education Fund.
Wade Henderson, interim president and CEO of The Leadership Conference and The Education Fund said, "We are thrilled Shin Inouye will be taking on even greater responsibilities on our senior leadership team. His incredible talent and commitment to this organization and our work are truly outstanding, and his strategic leadership will no doubt continue moving us forward in the fight to protect and advance civil and human rights."
Inouye has held a number of positions with the organization including Managing Director of Communications. Inouye also held a number of high-level positions in the Obama administration, including Press Secretary and Acting Senior Adviser for Intergovernmental and External Affairs, Department of Homeland Security, U.S. Citizenship and Immigration Services; Adviser for Intergovernmental and External Affairs, Executive Office of the President; White House Office of Communications: Director of Specialty Media; and served as an authorized spokesperson for the Obama Inaugural Committee, with a focus on specialty media outlets, including LGBTQ, AAPI, Native American, Youth/College, Faith, and Jewish press. Prior to that Inouye was Communications Director in the Office of Congressman Jerrold Nadler (N.Y.) and has also worked for the ACLU and as a summer intern with the American Chamber of Commerce in Japan.
Inouye received a number of honors including being named One of 25 "LGBTI next generation leaders to watch" by Out in National Security and the Atlantic Council; and One of "40 Asian American Pacific Islander National Security & Foreign Policy Next Generation Leaders" by New America and the Diversity in National Security Network.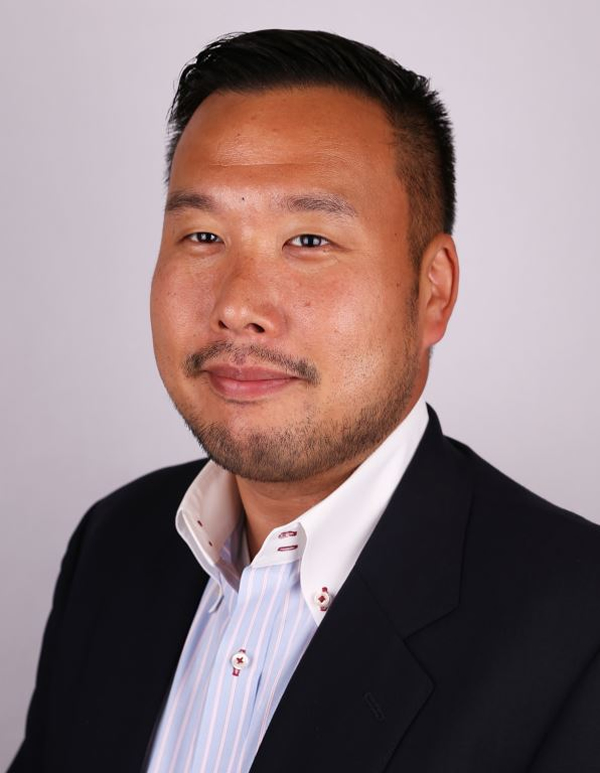 Youngkin reiterates opposition to marriage equality
Va. gubernatorial candidate says issue 'legally acceptable' in state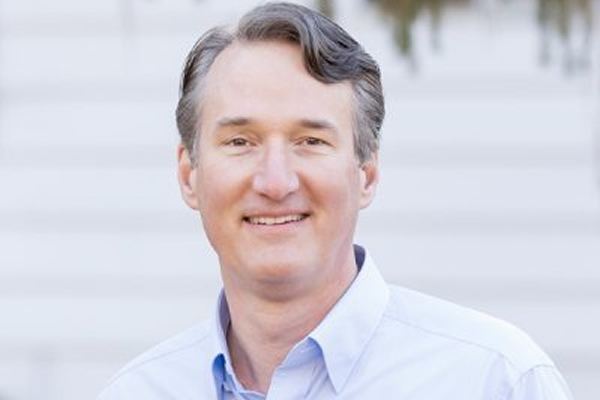 Glenn Youngkin in an interview with the Associated Press has reiterated his opposition to marriage rights for same-sex couples.
Youngkin—a Republican who is running against Democrat Terry McAuliffe to succeed Virginia Gov. Ralph Northam—said in an interview published on Friday that he feels "called to love everyone." Youngkin then reiterated his opposition to marriage equality before he added it is "legally acceptable" in the state.
"I, as governor, will support that," Youngkin told the AP.
McAuliffe was Virginia's governor from 2014-2018.
Same-sex couples began to legally marry in Virginia a few months after McAuliffe took office.
McAuliffe in 2014 became the first governor of a Southern state to officiate a same-sex wedding. The lesbian couple who McAuliffe married recently appeared in one of his campaign ads.
McAuliffe on Friday criticized Youngkin. "As governor, I worked my heart out to keep Virginia open and welcoming to all," said McAuliffe in a tweet. "This type of bigotry and intolerance has no place in our commonwealth."
As governor, I worked my heart out to keep Virginia open and welcoming to all. This type of bigotry and intolerance has NO place in our Commonwealth. https://t.co/T8olFwkszP

— Terry McAuliffe (@TerryMcAuliffe) October 22, 2021
The anti-LGBTQ Family Research Council, which the Southern Poverty Law Center has categorized as an extremist group, earlier this month endorsed Youngkin, but Log Cabin Republicans are among the groups that have backed his campaign. The Human Rights Campaign in 2019 named Youngkin's former company, the Carlyle Group, as a "Best Place to Work for LGBTQ Equality" in its annual Corporate Equality Index.
D.C. school board calls for LGBTQ-inclusive teaching standards
Sweeping resolution proposing content in curricula approved unanimously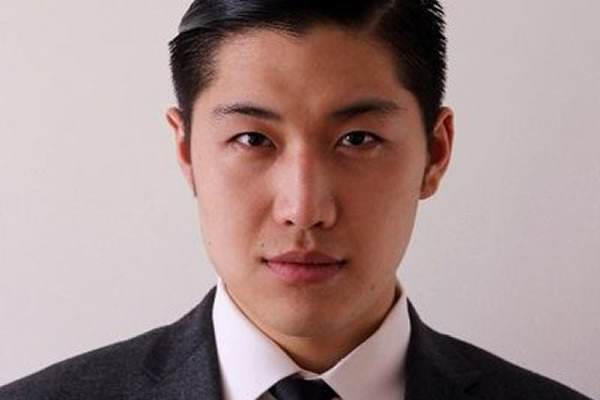 The D.C. State Board of Education voted unanimously on Oct. 20 to approve a resolution calling for LGBTQ+ Inclusive Education Standards for the city's public schools that "reflect on the political, economic, social, cultural, and scientific contributions and experiences of lesbian, gay, bisexual, and transgender people."
The two-page resolution, which was introduced by gay State Board of Education member Allister Chang, who represents Ward 2, cites national research showing that students who have access to LGBTQ+ curricula in their schools "are more likely to report lower frequency of bullying, lower levels of depression, more accepting peers, and greater feelings of safety in school."
The resolution states that research also shows that multicultural education, including the teaching of LGBTQ topics, "helps prevent the formation of bias and prejudice and creates more democratic communities."
LGBTQ rights advocates have long considered the local D.C. government through its mayor and City Council to be highly supportive of the LGBTQ community. But Chang and other supporters of the resolution approved by the board Wednesday night say their research shows that D.C. public schools, while supportive of LGBTQ students, are far behind the school systems in several other states in the inclusion of LGBTQ topics in school curricula.
As an example, supporters of the resolution point out that curriculum standards for social studies classes in the D.C. school system include only one mention of LGBTQ people in a teaching section related to victims of the Holocaust.
Unlike most other cities and states, under current D.C. law, the school system is controlled by the mayor through the D.C. Department of Education, which is headed by a Deputy Mayor for Education and who, in turn and in consultation with the mayor, appoints a State Superintendent of Education who oversees the day-to-day operations of the schools.
Under a change in the education statute approved by the D.C. Council and signed by then-Mayor Adrian Fenty in 2007, the school board, which was renamed the State Board of Education, became a mostly advisory body on education matters with some statutory authority to approve education standards on which school curricula are based.
Thus, the resolution approved by the board on Wednesday "advises" and "recommends" that the State Superintendent of Education develop school curricula, guidance for teachers, and school-based leaders and staff "in providing LGBTQ+ inclusive lessons and practices in their classrooms."
The resolution concludes by recommending that the State Superintendent of Education conduct a survey of students within two years after the Oct. 20 adoption of the resolution "to establish baseline data and to gain an understanding of the current experiences of LGBTQ+ students across the district and what all students know and understand about the contributions and experiences of LGBTQ+ people in the relevant subject areas."
Chang and other members of the State Board of Education noted at the Oct. 20 meeting, which was virtual, that Will Beckerman, who graduated this year from D.C.'s School Without Walls High School, played an important role in conducting the research used to prepare the LGBTQ standards resolution and helped in the drafting of the resolution.
Chang noted that much of the background information used to draft the resolution came from Beckerman's senior year school research paper and advocacy project that focuses on the topic of LGBTQ-inclusive education.
In comments supporting the resolution, Chang also spoke about how the very limited LGBTQ content he encountered during his high school days helped him accept himself as a gay youth.
"As a student myself, I don't remember a single mention of any LGBTQ people in any of my classwork until I read Thomas Mann in my senior year in high school," Chang said. "And in Death in Venice, this Nobel Prize winner touches upon his struggles with homosexuality but never actually names it explicitly," Chang told fellow board members.
"And I remember holding on to this novella despite the self-hatred that's woven throughout this story because it was the first time that I saw this aspect of my identity reflected in my class work," he said. "My hope – and I think this hope comes true with this resolution tonight – is that future generations of LGBTQ students have more opportunities to see themselves reflected in their class work and to feel less isolated by their class work than I did growing up."
It couldn't immediately be determined whether D.C. Mayor Muriel Bowser will endorse the school system changes proposed by the resolution approved by the State Board of Education.
The full text of the resolution follows:
State Board of Education Resolution
On LGBTQ+ Inclusive Education Standards
SR21-7
WHEREAS, the 2019 District of Columbia Youth Risk Behavior Survey found that lesbian, gay, and bisexual students make up 15.9 percent of high school students in the District and transgender students make up1.9 percent of District high school students;
WHEREAS, in the District, these students, in comparison to their heterosexual peers, experience double the rate of bullying on school property, report higher rates of being removed from class for disciplinary reasons, and are more than twice as likely to experience suicidal ideation;
WHEREAS, national data shows that lesbian, gay, and bisexual students are significantly more likely to receive grades of D or F than their heterosexual peers and were more likely to be truant;
WHEREAS, consistent research suggests that students with LGBTQ+ inclusive curricula in their schools are more likely to report lower frequency of bullying, lower levels of depression, more accepting peers, and greater feelings of safety in school—and this safety leads students to report higher attendance, higher GPAs, a greater sense of belonging in the school community, and higher educational aspirations;
WHEREAS, research shows that multicultural education helps prevent the formation of bias and prejudice and creates more democratic communities ;
WHEREAS, the State Board of Education recognizes the need to have revised social studies standards that create "windows and mirrors" so students see themselves and people like them reflected in the content of standards and curriculum, as well as having the opportunity to learn about diverse people, cultures, places, and experiences unlike themselves—explicitly noting that the current standards emphasize the lives of presidents and other figures who held/hold power and under-represent or lack representation of people and groups like those identifying as LGBTQ+, and their respective histories;
WHEREAS, in the State Board of Education's review and revision of the social studies standards, the State Board called upon the Office of the State Superintendent of Education (OSSE) to "seek standards writers who reflect the demographics and experiences of District students and of the communities they are writing about" sharing a list of examples that included writers identifying as LGBTQ+;
WHEREAS, the State Board of Education is committed to ensuring students acquire the knowledge and skills necessary to be engaged global citizens in a diverse democratic society; and,
WHEREAS, the State Board of Education has a commitment to promote equity, introduce policies to reduce disparities between students, and create safe school environments for all students.
NOW, THEREFORE, BE IT RESOLVED THAT, upon the next revision of any District of Columbia state education standards, the State Board of Education should adapt standards, when appropriate, that reflect on the political, economic, social, cultural, and scientific contributions and experiences of lesbian, gay, bisexual, and transgender people;
BE IT FURTHER RESOLVED THAT, the State Board of Education advises the Office of the State Superintendent of Education (OSSE) to provide guidance to teachers and school-based leaders and staff on creating inclusive lessons in science and English language arts (ELA) classes that align with Next Generation Science Standards (NGSS) and Common Core ELA standards, respectively;
BE IT FURTHER RESOLVED THAT, the State Board of Education recommends that the Office of the State Superintendent of Education (OSSE) implement professional development for teachers and school-based leaders and staff to aid them in providing LGBTQ+ inclusive lessons and practices in their classrooms, such that that the professional development includes: workshops for local education agencies (LEAs) and teachers to draft curriculum related to LGBTQ+ topics in their subject areas, lessons on use of inclusive language in the classroom, lessons on ensuring LGBTQ+ students' safety and confidentiality while maintaining respect for their name and pronouns, and mandatory diversity training related to the LGBTQ+ community; and,
BE IT FINALLY RESOLVED THAT, the State Board of Education recommends that the Office of the State Superintendent of Education (OSSE) survey students within two (2) years of adoption of this resolution to establish baseline date and to gain an understanding of the current experiences of LGBTQ+ students across the district and what all students know and understand about the contributions and experiences of LGBTQ+ people in the relevant subject areas.
https://osse.dc.gov/sites/default/files/dc/sites/osse/publication/attachments/2019%20DC%20YRBS%20Report.pdf
Brikett, Michelle et al. "Sexual-orientation disparities in school: the meditational role of indicators of victimization in achievement and truancy because of feeling unsafe." American Journal of Public Health vol. 104, 6 (2014): 1124-8. doi: 10.2105/AJHP.2013.301785
Kosciw, Joseph G., et al. "The 2019 National School Climate Survey: The Experiences of Lesbian, Gay, Bisexual, Transgender, and Queer Youth in Our Nation's Schools." GLSEN, GLSEN, 2020, glsen.org.
Camicia, Steven P. Critical Democratic Education and LGBTQ-Inclusive Curriculum: Opportunities and Constraints. Routledge Focus, 2016.
Camicia, Steven P. "Prejudice Reduction through Multicultural Education: Connecting Multiple Literatures." Social Studies Research and Practice, vol. 2, no. 2, 2007, pp. 219–227.
socstrpr.org/files/Vol%25202/Issue%25202%2520-%2520Summer%25202007/Action%2520Research/2.2.6.pdf