The rest of the year's top local stories
Md. marriage fight, trans shootings dominate headlines

Frank Kameny's death is our pick for the top local news story of 2011. Here are the rest of the top 10 local news stories of the year.
#2 Md. marriage bill killed, resurrected
A bill to legalize same-sex marriage in Maryland died in the state legislature in March following a controversial behind-the-scenes decision by supportive lawmakers and leaders of LGBT rights groups to cancel a final vote on the bill on grounds that they lacked enough votes to pass it.
The action to pull the bill took place March 11 when the Maryland House of Delegates approved a motion by voice vote to recommit the bill to committee following an emotional two-and-a-half-hour debate over the measure on the House floor. The withdrawal of the bill came less than a month after the Maryland Senate passed the measure, the Civil Marriage Protection Act, by a vote of 25-21.
A little over a month after the bill's demise, the board of directors of Equality Maryland, the state LGBT advocacy group that led lobbying efforts for the bill, fired its executive director Morgan Meneses-Sheets. The firing prompted the group's development director, Matthew Thorn, to resign in protest, worsening the group's existing financial problems and leading to a major shakeup of the board and staff.
Meanwhile, Maryland Gov. Martin O'Malley, who backed the bill but didn't aggressively lobby for it, promised later in the year to take a lead role in pushing the measure in the legislature's 2012 session, which convenes in January. Supporters are hopeful the bill will pass this time around but are uncertain whether it could survive an expected voter referendum.
#3 Rash of anti-trans violence in D.C.
More than a dozen reported violent attacks against transgender women in D.C. in 2011, including two murders, prompted transgender activist Ruby Corado to declare that the transgender community of D.C. was in crisis.
D.C. police, who made arrests in some of the assaults but not for the two murders, said they have no evidence to indicate a single perpetrator is responsible for the attacks.
In August, an unidentified male suspect shot 23-year-old transgender woman Lashai Mclean to death on Dix St., N.E., near the D.C.-Maryland line. Eleven days later a male suspect fired a gun at another transgender woman just a block from where Mclean was killed. The woman was not hit, but police expressed concern that trans women might have been targeted in that area, which is known as a location where transgender prostitutes congregate.
In September, aerospace engineer Gaurav "Gigi" Gopalan, 35, was found dead on a sidewalk in a residential section of the city's Columbia Heights neighborhood. Most of his friends said he identified as a gay man, but he was dressed in women's clothes when found unconscious by police, who said the cause of death was blunt force trauma to the head. No suspects have been identified in the case.
The string of attacks and two murders of victims believed to be targeted because of their gender identity prompted at least two protests by trans activists, who called on police to devote more resources to investigate the mostly unsolved cases of anti-trans violence.
#4 Beating of Md. trans woman caught on video
The beating of 23-year-old transgender woman Chrissy Lee Polis at a McDonald's restaurant outside Baltimore in April created a national sensation when a video of the attack went viral over the Internet.
The video, made by a McDonald's employee, showed two teenage girls punching and kicking Polis as she was sprawled on the floor covering her face and head with her arms. At one point, the video showed one of the female attackers dragging Polis across the floor by her hair.
Polis, who suffered non-life threatening injuries, became a human face for what transgender activists say is the longstanding prejudice, misunderstanding and hate-related violence experienced by the transgender community. Public officials, including Maryland Gov. Martin O'Malley, promised in the wake of the Polis attack to redouble efforts to pass a transgender non-discrimination bill in the Maryland Legislature in 2012.
The two women who attacked Polis, a 19-year-old and a 14-year-old, pleaded guilty to assault and hate crime charges. The 19-year-old was sentenced to five years in prison. Authorities said the 14-year-old was given an undisclosed sentence in the state's juvenile justice system.
PHOTO: Adam Ebbin
CAPTION: Notoriously anti-gay Virginia elected its first openly gay state senator, Adam Ebbin, who has served in the House of Delegates since 2004.
#5 Adam Ebbin elected first gay Va. state senator
Gay Democrat Adam Ebbin, who has served in the Virginia House of Delegates since 2004, won election in November to the Virginia Senate, becoming the state's first openly gay senator.
Ebbin defeated Republican challenger and political newcomer Timothy McGhee by a margin of 64 percent to 35 percent. He ran in a district in Northern Virginia with a solid Democratic majority that includes parts of the City of Alexandria and Arlington and Fairfax Counties.
He emerged as an outspoken advocate for LGBT equality during his tenure as the state's only out gay member of the House of Delegates. He said one of his top priorities in the Senate will be to push legislation to ban job discrimination against state government employees based on their sexual orientation or gender identity.
"I am honored by the trust the voters have shown in me," Ebbin said following his election to the Senate. "During the campaign I listened to the voters' concerns and will work on behalf of the values we all share: improving our public schools, expanding our transit system and cleaning up Virginia's environment."
#6 Ganymede, D.C. Cowboys, Apex say goodbye
Two popular gay arts and entertainment groups announced plans in 2011 to disband and a third venue, the Dupont Circle gay nightclub Apex, closed its doors for good in July.
Ganymede Arts, D.C.'s only gay-specific theater and arts company, announced in April it was closing after a four-year run that included Broadway-style productions of shows such as "Naked Boys Singing" and "Falsettos."
Members of the company's board, including director Jeffrey Johnson, cited financial difficulties as the main reason for their decision to close the company.
"Artistically it's always been very successful," Johnson said. "But there's never been anything left over after each production."
The D.C. Cowboys, a local dance troupe for gay men, also announced its closing, in this case in 2012, after 18 years of performances at clubs, gay rodeos, and the city's annual LGBT Pride parade and festival.
The group, which some considered a gay Chippendale troupe geared to country-western music, has been praised for the dance talent of its members who sometimes perform bare-chested.
Apex surprised many of its loyal customers when it closed in July without advance notice. Owner Glen Thompson, who also owns the nearby gay bar Omega, sold Apex to Alan Carroll, the owner of the D.C. gay clubs Ziegfelds-Secrets and the lesbian club Phase One. Carroll said he plans to open a new club in the Apex building at 22nd and P St., N.W., that will cater to a mostly lesbian clientele.
#7 New Md. trans group forms after bill dies
A transgender non-discrimination bill died in the Maryland Legislature in April after the State Senate startled supporters by voting 27 to 20 to send the Gender Identity Non-Discrimination Act back to committee.
LGBT advocates lobbying for the bill, including officials with the state LGBT group Equality Maryland, said at least seven Democratic senators who promised to vote for the bill changed their positions and indicated they would vote no if the measure came up for a vote.
The Senate action came one month after the House of Delegates voted 86 to 52 to approve a compromise version of the bill that included protections against discrimination in employment and housing but did not include a prohibition against public accommodations discrimination. Supporters of the bill in the House, including its lead sponsor, said they didn't have the votes needed to pass the bill if it included a public accommodations provision, which would cover public bathrooms and locker rooms in facilities such as health clubs and gyms.
The bill's demise prompted transgender activists in the state to launch Gender Rights Maryland, the state's first statewide transgender advocacy organization. Transgender activist Dana Beyer of Montgomery County, one of the group's co-founders, said Gender Rights Maryland would coordinate efforts to pass a transgender rights bill in the legislature's 2012 session.
#8 Delaware approves civil unions
The Delaware Legislature in April approved a civil unions bill that provides same-sex couples with all of the rights and benefits of marriage under Delaware law.
The measure cleared the Delaware House of Representatives by a vote of 26-15 and cleared the State Senate by a vote of 13-6. Gov. Jack Markell, a Democrat, signed the bill.
Lisa Goodman, president of the board of Equality Delaware, a statewide LGBT group coordinating lobbying efforts for the bill, said the group and other LGBT organizations and advocates determined they didn't have the political support in the state to pass a same-sex marriage bill.
Goodman, an attorney, said the civil unions law would provide same-sex couples and their families, including children, with crucial legal protections that they would not have without the civil unions measure.
#9 Local groups celebrate milestones
The D.C. Gay and Lesbian Activists Alliance, the city's oldest continuously operating LGBT rights group, celebrated its 40th anniversary in 2011.
And Whitman-Walker Health, the city's largest private clinic treating people with HIV and AIDS, organized its 25th annual Washington AIDS Walk, the group's main fundraising event.
Nov. 15 marked the 50th anniversary of the founding by the Mattachine Society of Washington, the city's first gay rights advocacy organization. That milestone became less of a celebration than had been expected due to the death a few weeks earlier of Frank Kameny, the group's co-founder and leader.
Mattachine Society of Washington ceased operating as an organization in the early 1970s, when Kameny and other leaders of the group shifted their efforts to the then newly formed Gay Activists Alliance, which later became the Gay and Lesbian Activists Alliance. But activists familiar with the city's gay movement history say Mattachine Society of Washington left an important legacy as a groundbreaking gay advocacy group.
#10 Wone case settlement
Three gay men named as defendants in a $20 million wrongful death lawsuit over the 2006 murder of attorney Robert Wone inside their Dupont Circle area townhouse agreed in August to an out-of-court settlement in the case with Wone's widow, who filed the lawsuit.
A statement released Aug. 3 by attorneys representing Kathy Wone said defendants Joseph Price, Victor Zaborsky, and Dylan Ward "have agreed to a monetary settlement, including payments to the Robert E. Wone Memorial Trust."
The statement didn't disclose the amount of money the defendants agreed to pay Mrs. Wone. It said she would use some of the money to advance the causes her husband believed in, including college scholarships and free legal services to people in need.
The three gay defendants were found not-guilty at a criminal trial in which they were charged with obstruction of justice, conspiracy to obstruct justice and evidence tampering in connection with Wone's murder. Authorities haven't charged anyone with the murder. D.C. police and the U.S. Attorney's office say the case remains open and they continue to seek more evidence to charge someone with Wone's murder.
Price, Zaborsky, and Ward and their attorneys didn't respond to requests for comment.
Comings & Goings
Nathanson takes role at Outright Action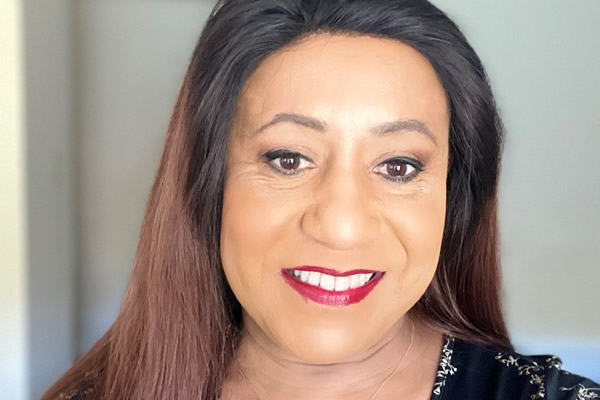 The Comings & Goings column is about sharing the professional successes of our community. We want to recognize those landing new jobs, new clients for their business, joining boards of organizations and other achievements. Please share your successes with us at: [email protected]
The Comings & Goings column also invites LGBTQ+ college students to share their successes with us. If you have been elected to a student government position, gotten an exciting internship, or are graduating and beginning your career with a great job, let us know so we can share your success.
Congratulations to Rikki Nathanson on her new position as Senior Advisor – Global Trans Program with OutRight Action International in New York. Nathanson will be based in D.C.
"I am absolutely thrilled to be taking on this new role as Senior Advisor in OutRight's Global Trans Program," said Nathanson. "I have finally found the perfect fit for me: as a trans woman who has been fighting for equality not only for myself, but for others globally, this position is not only a job, it's intrinsically part of who I am. So, what better way to live, nurture and grow myself."
Nathanson will be working closely with all program staff to ensure a cohesive and intentional approach to gender issues throughout OutRight's programs, including its approach to gender ideology movements. She will lead new initiatives on gender advocacy and policy change, focused but not limited to legal gender recognition and anti-discrimination legislation and policies.
Prior to this Nathanson was director of housing programs at Casa Ruby in D.C. She has also held a number of other positions including: founder/executive director of Trans Research, Education, Advocacy & Training (TREAT), Zimbabwe; chairperson Southern Africa Trans Forum, SATF, Cape Town, South Africa; executive director, Ricochet Modeling Agency, Zimbabwe; and company secretary for Dunlop Zimbabwe Limited, Zimbabwe.
SMYAL Director Shakir to step down Dec. 31
Board to launch Executive Search beginning in January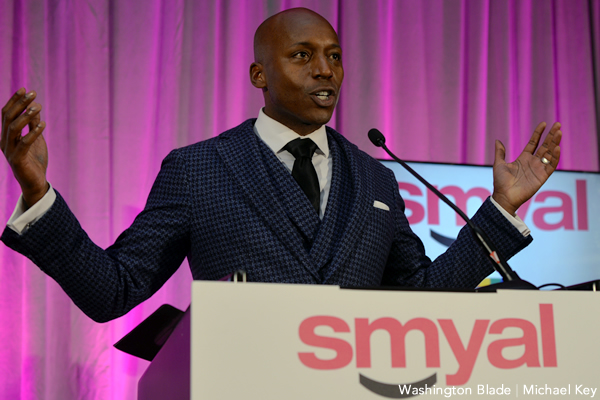 Sultan Shakir, who has served as executive director of D.C.'s LGBTQ youth advocacy organization SMYAL since August 2014, announced on Friday that he will be stepping down from his position effective Dec. 31.
In a Dec. 3 announcement, SMYAL said details of Shakir's future career plans would be announced in the coming weeks.
"While we are sad to see Sultan leave, we wish him nothing but the same success in his new endeavor as he had at SMYAL," said Rob Cogorno, SMYAL's board chair. "His leadership and vision enabled SMYAL to expand greatly needed services to LGBTQ youth in the DC metro area throughout his tenure," Cogorno said.
"I am immensely proud of the work we have been able to accomplish together in my time at SMYAL," Shakir said in a statement released by SMYAL. "SMYAL has been an integral and vital resource in the DMV community for over 37 years, and while we have come a long way in combating homophobia, transphobia, racism, sexual health stigma, homelessness, violence against the LGBTQ community, and oppression, we have a long way to go," he said.
"This work has never been about one person," said Shakir. "SMYAL was founded by our community and we're still around because of our community," he said. "I leave knowing that the commitment and passion of the SMYAL Board, staff, volunteers, and youth leaders have created a solid foundation from which our work will continue to grow until LGBTQ youth no longer need us."
The SMYAL statement says that under Shakir's tenure, SMYAL, which stands for Supporting and Mentoring Youth Advocates and Leaders, expanded its programs and services for LGBTQ youth. Among other things, in 2017 SMYAL opened its first of several housing facilities for homeless LGBTQ youth that include culturally competent case management, education and employment assistance.
"The Youth Housing Program now comprises five programmatic models that serve a combined 61 youth residents," the statement says.
It points out that also under Shakir's leadership, SMYAL expanded the age range of the youth its programs serve under a new Little SMYALs program, which welcomes LGBTQ youth ages 6-12. And earlier in 2021 under Shakir's guidance, SMYAL began a new Clinical Services Department "which provides affirming and accessible mental health counseling," the statement says.
"The SMYAL Board of Directors will officially launch an Executive Search beginning in January 2022 and expects to have named a new Executive Director by summer 2022," the statement says. It says the board will soon name an interim executive director to work with SMYAL's Deputy Executive Director, Jorge Membreno, and the organization's leadership team to oversee the day-to-day activities until a new executive director is named.
Rainbow History Project to honor LGBTQ 'Pioneers'
Virtual celebration to take place on Dec. 9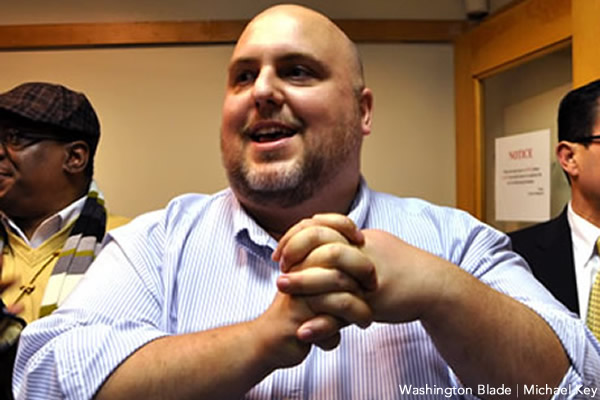 D.C.'s Rainbow History Project says it will honor and recognize 12 individuals and one organization by designating them as Community Pioneers "for their diverse contributions to the Washington-area LGBTQ community" at a Dec. 9 virtual celebration.
"Rainbow History Project is an all-volunteer organization dedicated to collecting, preserving and sharing the LGBT history of metropolitan Washington, D.C.," the group says in a statement announcing the event. "The Pioneers awards recognize diverse community leaders for their roles as organizational founders, innovators, advocates and volunteers," the statement says.
"The Pioneers celebration will be held virtually and is designed with special features that reproduce the feeling of attending in-person, such as live streaming and video chatting with other attendees and Pioneers before and after the core awards programing," according to the statement.
"Celebrating our Community Pioneers has been a cherished tradition since Rainbow History Project's founding 21 years ago," said Rob Berger, the organization's chairperson. "It's always an inspiring event, and we are happy that our virtual platform will still allow participants to meet and talk with the Pioneers," Berger said in the statement.
The virtual event is free and open to the public, the statement says. Organizers released this link for those interested in attending, saying a short registration process may require registering in advance.
Following is the list of Community Pioneers scheduled to be honored at the Dec. 9 event as released by Rainbow History Project along with the project's description of their backgrounds.
– Arlington Gay and Lesbian Alliance, a local group that since its founding has addressed equal rights issues for LGBTQ Virginians from a state and local perspective.
– Eboné F. Bell, founder and editor-in-chief of Tagg Magazine and Tagg Communication LLC.
– Bart Forbes, founding member of "Gay Fairfax," a pioneering television newsmagazine program in Northern Virginia.
– Ellen Kahan, youth and family advocate, president of Rainbow Families, former director of the Lesbian Services Program at Whitman-Walker Health, and currently senior director of programs and partnerships at the Human Rights Campaign Foundation.
– Theodore Kirkland (deceased), a co-founder of D.C. Black Pride in 1991, member of the Gay Liberation Front and Skyline Faggots, active community health volunteer and advocate.
– Paul Marengo, community leader through LGBTQ organizations including Reel Affirmations, Cherry Fund, and Pride celebrations for youth, Latino, Black and Transgender communities.
– David Mariner, executive director of CAMP Rehoboth, and former executive director of the D.C. Center for the LGBT Community.
– Mark Meinke founder longtime chair, Rainbow History Project, and co-founder of Rainbow Heritage Network, a national organization for the recognition and preservation of sites, history and heritage associated with sexual and gender minorities.
– Michael "Micci" Sainte Andress, artist, health educator and advocate and an early leader in bringing African Americans into HIV/AIDS clinical trials.
– Boden Sandstrom, founder and owner of Woman Sound (later City Sound), the first all-woman sound company, which makes LGBTQ rights rallies and the women's music scene possible.
– Casse Culver (deceased), nationally acclaimed D.C. lesbian feminist singer-songwriter, and partner of Boden Sandstrom, whose followers said her love songs and feminist lyrics moved audiences from foot stomping to silent reflection.
– Alan Sharpe, playwright, director and co-founder of the African American Collective Theater in Washington, D.C., in 1976, which now focuses on LGBTQ life and culture in the Black community.