Eyes on N.H. for GOP presidential primary
Romney enjoys strong lead, but Santorum rising

[Editor's Note: The Washington Blade will have this reporter in New Hampshire next week for the New Hampshire primary.]
Eyes are turning to New Hampshire as the next battleground state for Republican candidates seeking the White House.
The GOP contenders are set to compete Tuesday in a primary to determine who'll win the state's 12 at-large delegates in the race to win the Republican nomination.
Former Massachusetts Gov. Mitt Romney, coming off a narrow win of eight votes in the Iowa caucuses earlier this week, is the strong front-runner in the polls for a second win in New Hampshire.
According to a Suffolk University/7News Poll published on Friday, Romney holds a strong lead of 40 percent from likely Republican primary voters in the Granite State. He's followed by libertarian Rep. Ron Paul (R-Texas), who has support from 17 percent of poll responders.
Jimmy LaSalvia, executive director of the gay conservative group GOProud, predicted that Romney would be victorious on Tuesday and the win would make certain he would be the Republican presidential nominee.
"No non-incumbent Republican candidate has ever won both Iowa and New Hampshire," LaSalvia said via email. "If Romney does this, it would be unprecedented. He's leading in all of the national and state polls, so if he wins New Hampshire the race for the nomination is over. AND he will win New Hampshire."
LaSalvia endorsed Romney in op-ed piece published in Friday in the Daily Caller, citing economic and tax policy as reasons to support the candidate. The endorsement was a personal one, and not on behalf on GOProud.
Romney has a reputation for being less anti-gay than other candidates for saying he favors gay rights. Unlike other candidates, he said wouldn't restore "Don't Ask, Don't Tell" and is against discrimination based on sexual orientation. Still, he opposes same-sex marriage and backs the Federal Marriage Amendment.
While Romney and Paul are ahead in New Hampshire, former U.S. Sen. Rick Santorum has risen in the polls in the state following his strong second-place showing in the Iowa caucuses. In the Suffolk University/7News Poll, the candidate has vaulted into third place in New Hampshire by claiming 11 percent of support.
David Paleologos, director of the Suffolk University Political Research Center, said the poll shows momentum for Santorum.
"Rick Santorum is the only Republican candidate moving up in New Hampshire," Paleologos said. "He has cleared the [former U.S. House Speaker Newt] Gingrich and [former Utah Gov. Jon] Huntsman hurdles for third place and is only 6 points away from second place. Watch out Ron Paul."
But Santorum has been enjoying a less than popular reception from some of the attendees during crowds at his campaign events in the state over his opposition to gay rights.
In one such instance on Friday during a town hall in Keene, N.H., Santorum reiterated his opposition to same-sex marriage and his belief that gays shouldn't be able to serve openly in the military.
"Everybody has certain inalienable rights, serving in the military is not an alienable right," Santorum said. "It's a privilege. You're selected. Not everybody can serve for a variety of different reasons."
Explaining his opposition to same-sex marriage, Santorum said, "Marriage is a privilege. It is not a right. It is privilege given by society, held up by society, for purposes that it provides some societal good, and I would make the argument, some extraordinary societal good."
Santorum continued that if marriage was an inalienable right, one "could imagine all the different types of marriages that would happen." He added, "It's not discrimination not to grant privileges, it's discrimination to deny rights."
"Everyone has a right to live their life," Santorum concluded. "That doesn't mean they're entitled to live their life. That doesn't mean that they're entitled to certain privileges that society gives for certain benefits the society obtains from those relationships."
Santorum's remarks are consistent with his support for a Federal Marriage Amendment and his plan to restore "Don't Ask, Don't Tell." Following Santorum's remarks, several members of the audience responded with boos.
Joe Solmonese, president of the Human Rights Campaign, blasted Santorum for espousing anti-gay views in a state that is known for its libertarian leanings.
"Rick Santorum's anti-gay hate is not going to perform well in New Hampshire," Solmonese said. "His reception there is indicative of just how poorly he will fare with mainstream voters as the primaries progress."
Solmonese continued that Santorum's position are not just inconsistent with the views of the majority of people in New Hampshire, but also most Americans.
"Rick Santorum's views are out of step with the majority of Americans across demographics and faiths," Solmonese said. "He is basing his campaign off of bashing an entire community of his fellow Americans. That may serve him well with certain constituencies, but it's something most Americans will not stand for."
Despite Santorum's rise, Paul remains the candidate in second-place. Although he enjoys a following among libertarians and younger voters — as well as some LGBT people — his views on gays and AIDS have recently come under scrutiny.
In his 1987 book, "Freedom Under Siege," Paul wrote that a victim of AIDS is "frequently a victim of his own lifestyle."
On Jan. 1, Paul defended this position during an interview when FOX News' Chris Wallace asked the candidate if he still holds these views. The candidate suggested the U.S. government shouldn't fund AIDS treatment efforts.
"Sexually transmitted diseases are caused by sexual activity, and when it's promiscuous its spreads diseases," Paul said. "So if a fault comes with people because of their personal behavior — and in a free society, people do dumb things — but [it] isn't to be placed as a burden on other people, innocent people. Why should they have to pay for the consequences? That's a sort of a nationalistic, or socialistic, attitude."
Asked whether people with AIDS should be denied health care coverage, Paul said no, but added that insurance companies and markets should determine the best way to handle such cases.
Carl Schmid, deputy executive director of the AIDS Institute, said Paul's remarks demonstrate he's "way outside the thinking of any compassionate rationale human being" and "irrational" because only 13 percent of AIDS patients receive care from private insurance companies — the rest is government subsidized care.
"Congressman Paul does not seem to understand the preventive benefits of people with HIV being in care and treatment," Schmid said. "When people are not in care the virus will spread even more. If we followed his irresponsible remarks the HIV situation would actually be worse."
Yet another candidate that many will be watching in New Hampshire is former Utah Gov. Jon Huntsman, Jr. Many observers say a strong showing for Huntsman in New Hampshire, where he has been focusing his campaign, will make or break his path going forward.
But according to the data from University/7News Poll, Huntsman is polling at bottom of the pack. He had support from 8 percent of respondents, although that's greater than his standing on a national scale.
Huntsman has a strong following among gay Republicans. The candidate supports civil unions and has advocated for a general notion of moving toward equality. Still, said he thinks the anti-gay Defense of Marriage Act "serves a useful purpose."
R. Clarke Cooper, executive director of the National Log Cabin Republicans, is among those saying Huntsman's showing in New Hampshire will determine his later moves.
"By foregoing Iowa, Jon Huntsman heavily committed to the ground game in New Hampshire to produce significant voter support," Cooper said. "How well he performs there will help determine next steps in South Carolina and Florida."
Cooper has been selected by the Huntsman campaign to represent the candidate as a delegate during the Republican National Convention. Log Cabin hasn't made an endorsement in the presidential race.
Veterans can now identify as transgender, nonbinary on their VA medical records
About 80 percent of trans veterans have encountered a hurtful or rejecting experience in the military because of their gender identity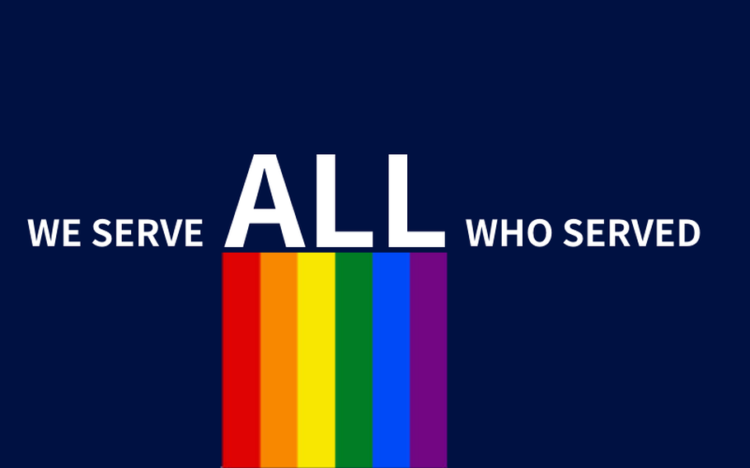 Veterans Affairs Secretary Denis McDonough announced Wednesday that his department added the options of transgender male, transgender female, nonbinary and other, when veterans select their gender, in medical records and healthcare documentation.
"All veterans, all people, have a basic right to be identified as they define themselves," VA Secretary Denis McDonough said in a statement. "This is essential for their general well-being and overall health. Knowing the gender identity of transgender and gender-diverse veterans helps us better serve them."
The statement also noted that the change allows health-care providers to better understand and meet the medical needs of their patients. The information also could help providers identify any stigma or discrimination that a veteran has faced that might be affecting their health.
McDonough speaking at a Pride Month event last June at the Orlando VA Healthcare System, emphasized his support for Trans and LGBQ+ vets.
McDonough said that he pledged to overcome a "dark history" of discrimination and take steps to expand access to care for transgender veterans.
With this commitment McDonough said he seeks to allow "transgender vets to go through the full gender confirmation process with VA by their side," McDonough said. "We're making these changes not only because they are the right thing to do, but because they can save lives," he added.
In a survey of transgender veterans and transgender active-duty service members, transgender veterans reported several mental health diagnoses, including depression (65%), anxiety (41%), PTSD (31%), and substance abuse (16%). In a study examining VHA patient records from 2000 to 2011 (before the 2011 VHA directive), the rate of suicide-related events among veterans with a gender identity disorder (GID) diagnoses was found to be 20 times higher than that of the general VHA patient population.
McDonough acknowledged the VA research pointing out that in addition to psychological distress, trans veterans also may experience prejudice and stigma. About 80 percent of trans veterans have encountered a hurtful or rejecting experience in the military because of their gender identity.
"LGBTQ+ veterans experience mental illness and suicidal thoughts at far higher rates than those outside their community," McDonough said. "But they are significantly less likely to seek routine care, largely because they fear discrimination.
"At VA, we're doing everything in our power to show veterans of all sexual orientations and gender identities that they can talk openly, honestly and comfortably with their health care providers about any issues they may be experiencing," he added.
All VA facilities have had a local LGBTQ Veteran Care Coordinator responsible for helping those veterans connect to available services since 2016.
"We're making these changes not only because they are the right thing to do but because they can save lives," McDonough said. He added that the VA would also change the name of the Veterans Health Administration's LGBT health program to the LGBTQ+ Health Program to reflect greater inclusiveness.
Much of the push for better access to healthcare and for recognition of the trans community is a result of the polices of President Joe Biden, who reversed the ban on Trans military enacted under former President Trump, expanding protections for transgender students and revived anti-bias safeguards in health care for transgender Americans.
Prominent LGBTQ+ activist found dead in Florida landfill
Diaz-Johnston was the brother of former Miami mayor and Florida Democratic Party Chair Manny Diaz & he led the fight for marriage equality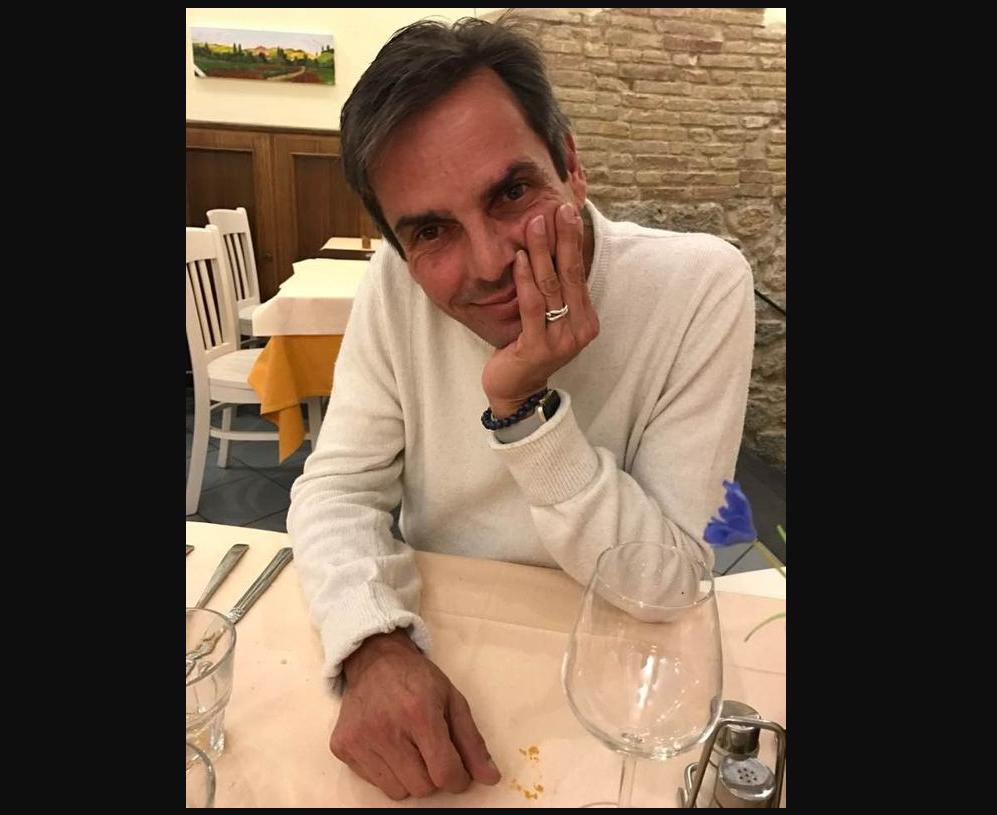 Police in Florida's capital city confirmed that the body of Jorge Diaz-Johnston, 54, who had been reported missing was found in a Jackson County landfill Saturday morning.
Diaz-Johnston was last seen alive Jan. 3 in Tallahassee, more than an hour from where his body was found, according to a missing person notice released by police. Detectives are investigating his death as a homicide, a police spokesperson said.
Diaz-Johnston, was the brother of former Miami mayor and Florida Democratic Party Chair Manny Diaz. As an LGBTQ advocate he led the fight for marriage equality, he and his husband were plaintiffs in an historic 2014 lawsuit that led to the legalization of same-sex marriage in Miami-Dade County.
. I am also so very grateful to the Tallahassee Police Department- with the support of Mayor Daley and City Manager Reed- who have worked tirelessly to locate and investigate the circumstances surrounding my brother's disappearance.

— Manny Diaz (@Manny_A_Diaz) January 13, 2022
ABC News reported at the time that a South Florida circuit court judge sided with Diaz-Johnston and five couples suing the Miami-Dade County Clerk's Office for refusing to issue marriage licenses to same-sex couples. Florida dropped its ban on same-sex marriage in 2015.
His husband wrote in a poignant Facebook post; "There are just no words for the loss of my beloved husband Jorge Isaias Diaz-Johnston. I can't stop crying as I try and write this. But he meant so much to all of you as he did to me. So I am fighting through the tears to share with you our loss of him."
"We are heartbroken to learn of the death of Jorge. He and his husband Don were two of the brave plaintiffs who took on Florida's anti-gay marriage ban and helped win marriage equality for all Floridians," Equality Florida said adding, "Our deepest condolences to Don and Jorge's extended family."
Detectives urge anyone who may have information to call 850-891-4200, or make an anonymous tip to Big Bend Crime Stoppers at 850-574-TIPS.
We are heartbroken to learn of the death of Jorge. He and his husband Don were two of the brave plaintiffs who took on Florida's anti-gay marriage ban and helped win marriage equality for all Floridians. Our deepest condolences to Don and Jorge's extended family. https://t.co/3keH43xpD9

— Equality Florida (@equalityfl) January 13, 2022
Bill prohibiting 'gay panic defense' clears New Hampshire House
New Hampshire could soon join over a dozen other states which ban the use of 'gay panic' as a defense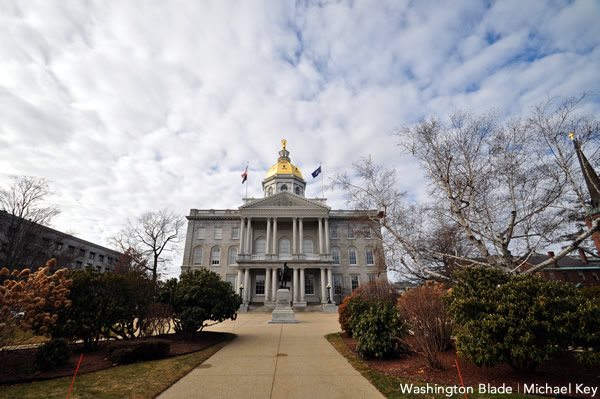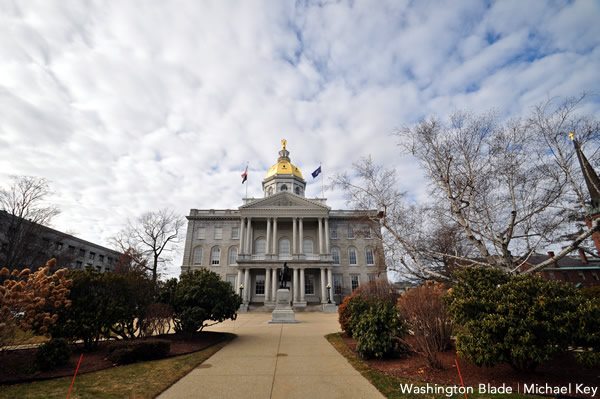 Legislation prohibiting defendants accused of manslaughter from using the victim's gender, gender identity or sexual orientation as a defense, which had died in committee during the 2021 regular session of the New Hampshire House of Representatives, was reintroduced this session and passed with a 223-118 vote last week.
House Bill 238, stirred up controversary from opponents who claimed that state statues already covered murder and manslaughter. During a Criminal Justice committee hearing last Spring, Rep. Dick Marston, a Manchester Republican, voiced opposition, saying that the laws already cover murder and manslaughter and that "there's no way in heck that you're going to be able to say 'Well because he or she was some deviant sexuality that I'm not–'"
Marston was cut off by committee chairman Daryl Abbas, a Salem Republican, who gaveled him down and rebuked him for the derogatory language the Concord-Monitor reported.
Later, the committee Republicans blocked an effort to move the bill out of committee alleging it needed more work and was not necessary because a jury could already strike down a similar attempted defense. The bill was then stalled in the committee, effectively killing it from being pushed further in last year's session.
As the measure now heads to the state Senate, New Hampshire could soon join over a dozen other states which ban the use of the 'gay panic' as a defense.