BREAKING: Obama endorses SNDA, SSIA anti-bullying bills
Support comes as White House hosts screening of movie "Bully"

President Obama has thrown the full weight of his administration behind a pair of bills that would help protect LGBT students against bullying: the Student Non-Discrimination Act and the Safe Schools Improvement Act.
Shin Inouye, a White House spokesperson, confirmed for the Washington Blade on Friday that Obama supports both pieces legislation — bringing him into alignment with a position that many LGBT organizations had sought for some time.
"The president and his administration have taken many steps to address the issue of bullying," Inouye said. "He is proud to support the Student Non-Discrimination Act, introduced by Senator Franken and Congressman Polis, and the Safe Schools Improvement Act, introduced by Senator Casey and Congresswoman Linda Sanchez. These bills will help ensure that all students are safe and healthy and can learn in environments free from discrimination, bullying and harassment."
Both pieces of legislation address bullying in different ways. SNDA would prohibit and harassment in public elementary and secondary schools based on a student's actual or perceived LGBT status. SSIA would require schools to adopt anti-bullying codes of conduct and submit to states data to the Department of Education on bullying.
Education Secretary Arne Duncan echoed the sentiments expressed by the White House on the legislation in a statement delivered later in the day.
"Bullying can no longer be seen as a normal rite of passage," Duncan said. "As a country, we must all work together to take action against bullying and improve the safety climates of our schools and communities. That's why I support the Student Non-Discrimination Act and the Safe Schools Improvement Act. I would like to thank Sen. Al Franken, Sen. Bob Casey, Rep. Jared Polis and Rep. Linda Sanchez for introducing these bills and for their commitment to putting an end to bullying, discrimination and harassment in our nation's schools. I also want to thank Rep. Danny Davis for his leadership on this issue to help keep every student safe and learning."
Obama endorses the legislation as his administration has taken flak from the LGBT community for saying it won't issue at this time an executive order requiring federal contractors to have non-discrimination policies based on sexual orientation and gender identity.
On the same day the endorsement was announced, the White House was set to host a screening of "Bully," a 2011 documentary about school bullying that follows the lives of five students who were bullied on a daily basis.
The screening takes place on the "National Day of Silence" on which students take a day-long vow of silence representative of the silencing of LGBT students and their supporters.
On the movie, Inouye said, "Today, the White House Office of Public Engagement is holding a screening of the documentary 'Bully' at the White House with bullying prevention advocates from a wide range of communities."
LGBT groups commended the Obama for expressing explicit support for legislation aimed to help students who face bullying.
Eliza Byard, executive director of the Gay & Lesbian Straight Education Network, called the announcement "a vital show of support" to students across the country "of all identities, backgrounds and beliefs who face bullying and harassment in school."
"By speaking out on GLSEN's Day of Silence in support of these two critical bills, the president has given greater hope to students who often feel that they have nowhere to turn," Byard said. "It is deeply moving to know that lesbian, gay, bisexual and transgender students who face the multiple threats of harassment, violence and discrimination have the president as an ally in their efforts to win all of the protections that they deserve."
Ian Thompson, the ACLU's legislative representative, said White House support for SNDA is s "key to getting this necessary legislation passed into law."
"Our public schools should be a safe harbor for our youth, not a place of exclusion and ridicule," Thompson said. "By passing the Student Non-Discrimination Act, Congress can have a profound and very real impact in improving the lives of LGBT students. It's time to make passage of this bill a priority."
Hayley Gorenberg, deputy legal director of Lambda Legal, said the president's support represents "a big step toward a safer and healthier environment in every public school."
"At Lambda Legal, we've encountered extraordinary cases of violence and discrimination against LGBT young people in schools – and sometimes against the allies who try to support them," Gorenberg said. "Gay, lesbian, bisexual and transgender students have long been at a significant disadvantage without specific protection under federal law. All students have a right to a safe learning environment, and this law will leave no doubt as to public schools' responsibility to provide it."
The endorsement comes as possible Senate votes on the anti-bullying bills could take place later this year. Education reform legislation known as Elementary & Secondary Education Act reauthorization was reported out of committee without the LGBT-specific anti-bullying provisions. Sens. Al Franken (D-Minn.) and Bob Casey (D-Pa.) have pledged to bring up their bills as amendments when the larger education reform bill reaches the floor.
Praise for Obama came from Franken, who said support from the president would help advance SNDA.
"There's a lot of talk right now about the need for a law to protect our children from anti-gay bullying and discrimination," Franken said. "My Student Non-Discrimination Act would protect LGBT children from bullying in the same way that children are already protected from bullying because of their race, gender, disability, and religion. With today's endorsement from the White House and 37 cosponsors in the Senate, we're that much closer to getting a law in place that will protect our children."
Polis, who's gay, expressed similar gratitude for the president's support for the House version of the legislation, saying the bill "will help ensure that LBGT students can attend school free of harassment, discrimination and violence."
"This endorsement is an enormous step forward for equality, but on a human level it is about the right of any student in America to attend school and learn without the fear of being bullied," Polis said. "I intend to work with President Obama and Senator Franken, who introduced the companion bill, to see that the Student Non-Discrimination Act becomes the law of the land."
Groups had been calling on Obama to endorse anti-bullying legislation. In a letter dated March 7, a group of 70 organizations — including the Human Rights Campaign, the ACLU, Lambda Legal and the Gay, Lesbian & Straight Education Network — to place the full support of his administration behind SNDA
Administration officials, such as Thomas Perez, assistant attorney general for the Justice Department's Civil Rights Division, have previously said the administration supports "the goals" of SNDA, but have stopped short of endorsing the bill.
Earlier in the day, Duncan ducked a question on whether the Obama administration was prepared to endorse SNDA.
Under questioning from the Washington Blade during a White House news conference, Duncan declined to say whether the administration was ready to endorse SNDA, but touted the administration's work on the issue and called for solidarity in confronting student harassment.
"We have to continue to do everything we can to make sure that there is zero tolerance for this," Duncan said. "I met with one of the young women in the movie this morning with her father. It was very personal for me and for the president because we all have children going to school now."
Duncan said an "unprecedented level" of work has taken place under the Obama administration on bullying, citing the first-ever White House summit against bullying in March 2011 and what he said was the passage of state anti-bullying laws throughout the country.
"I'll tell you, some of my toughest meetings have been with parents who have lost their children or committed suicide due to the impact," Duncan said. "So, we all have to continue to work together."
Pressed to clarify on whether the Obama administration was prepared to endorse legislation, Duncan didn't answer and took a question from another reporter.
A transcript of the exchange between Duncan and the Blade follows:
Washington Blade: Mr. Secretary, this afternoon, the White House is going to be screening a viewing of the movie "Bully." One piece of legislation that would protect LGBT students against bullying is called the Student Non-Discrimination Act, which would prohibit harassment and discrimination against LGBT students in school. Is the administration prepared to endorse that legislation at this time?
Arne Duncan: Well, we have to continue to do everything we can to make sure that there is zero tolerance for this. I met with one of the young women in the movie this morning with her father. It was very personal for me and for the president because we all have children going to school now.
When we have children going to school scared, it's hard to concentrate on biology and algebra. So, as a country, we have already seen an unprecedented level of support from our administration: the first-ever anti-bullying summit here in the White House. The president talked about his own experiences there.
We've seen many states toughen laws to try and protect students from bullying. Until our children are safe and secure at recess, in the morning, after school. It's not just physical bullying; it's cyber-bullying, as you know.
I'll tell you, some of my toughest meetings have been with parents who have lost their children or committed suicide due to the impact. So, we all have to continue to work together.
I think this movie is very hard hitting. It tells the truth. We hope it'll create a greater awareness around the country. This cannot be a normal rite of passage. We can't accept it.
Blade: What about the legislation? Are you endorsing the legislation?
NOTE: This post has been updated.
CDC echoes call for MSM to limit sex partners in monkeypox guidance
Controversial guidance also issued by WHO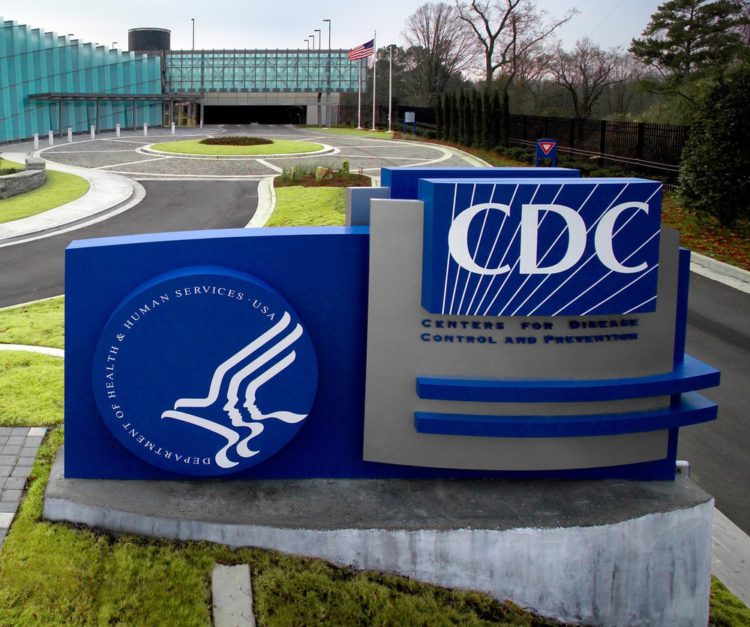 The Centers for Disease Control & Prevention is now echoing the controversial call for men who have sex with men to limit their sexual partners amid the monkeypox outbreak.
The agency made the call as part of new comprehensive monkeypox guidance issued on Friday, which lists "limit your number of sex partners to reduce your likelihood of exposure" as among several ways to reduce risk, with vaccination at the top of the list.
"Vaccination is an important tool in preventing the spread of monkeypox," the guidance says. "But given the current limited supply of vaccine, consider temporarily changing some behaviors that may increase your risk of being exposed. These temporary changes will help slow the spread of monkeypox until vaccine supply is adequate."
The call to limit partners was previously made by the World Health Organization and has been controversial as observers say it may stigmatize sex among gay and bisexual men, who are disproportionately affected by monkeypox.
Demetre Daskalakis, deputy director of the White House task force on monkeypox, outlined the new guidance on Friday in a conference call with reporters.
Asked by the Washington Blade whether the Biden administration agrees with WHO about the need for men who have sex with men to limit their sexual partners, Daskalakis alluded to the multi-faceted aspects of the CDC guidance.
"It mentions that folks should consider reducing multiple partners and anonymous new partners as one strategy to prevent exposure to monkeypox," Daskalakis said. "So I think really, there's a broad range, and I think one of the things that's really important about the CDC guidance is it's designed to really meet people where they are and see what we can do to have individuals to create their own prevention plans, understanding that there's not one answer for preventing monkeypox, that it requires a lot of domains to really achieve the goal of preventing new infections."
Vaccinations for monkeypox are a key component of the CDC guidance, even though the limited availability has not kept up with the growing demand for the shots as the outbreak continues. Daskalakis conceded on the call there is "supply and demand mismatch" for vaccines, but maintained the Department of Health & Human Services announcement declaring monkeypox a public health crisis would be a tool to address the shortage.
A key concern among reporters on the call was the Biden administration not emphasizing the disease is almost exclusively at this point affecting gay and bisexual men, as well as concerns about stigma and misinformation about monkeypox.
Daskalakis, drawing on his experience as a medical expert during the HIV/AIDS crisis, emphasized stigma should play no part in messaging.
"I know from my own experience in public health and personally that stigma is actually what drives so much of infection and really creates false starts and false information that really gets people to go down paths that end up really vilifying people's lives and behavior," Daskalakis said. "And so, coming from the experience, both professionally and personally, it is my mission, to not allow stigma to be a part of this or any response that I work on."
University of Alabama allows students to use "chosen names" on student ID
"Having something that accurately reflects who you are as a person and how you want to make sure that the world sees and respects you is obviously monumentally important, right?"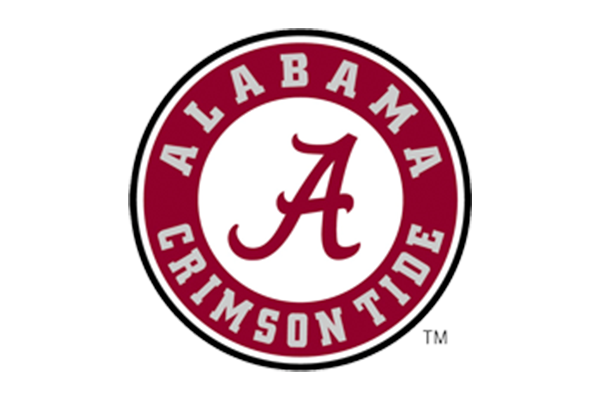 Students, faculty and campus members at University of Alabama are now able to put their preferred names on mobile Action Cards, which are the official campus ID cards, for free.
The university's assistant director of communications Shane Dorrill wrote in email that this option, available on physical cards for several years, will be available online as well after a software update.
ACT Card communications specialist Courtney Petrizzi said the ACT Card office recognized the importance of having the feature, which was previously available on physical cards, on mobile ACT Cards. 
"This change is an update that we created to reflect our campus community's needs," Petrizzi said.
The Action Card office announced this change on May 19. They updated the policy in partnership with UA Safe Zone, a resource center for LGBTQIA+ individuals and their allies on campus. 
Eli Strong, one co-founder of UA Safe Zone said during an interview with AL, "Having something that accurately reflects who you are as a person and how you want to make sure that the world sees and respects you is obviously monumentally important, right?" 
Strong is a transgender man who graduated from University of Alabama. He believed that this change is important because it's a safety issue. It's a way for the university to acknowledge people and a way for people to feel affirmed by the documentation they carry around each day.
"It's an exploratory time where you should be focused on learning and not be focused on the fear of being misgendered or harassed because of who you are," Will Thomas, one of the co-founders of the University of Alabama LGBTQ+ Alumni Association, claimed that affirming documentation can help students have a positive experience.
This policy change comes after a series of anti-gay lesigilations passed in Alabama, including the Don't Say Gay amendment and transgender bathroom restrictions.
Campus members can use Action Cards for various daily needs, such as meal plans and dining dollars, building access, sporting and entertainment events and health center access.
U.S. declares monkeypox a public health emergency
Number of cases of disease among MSM climbs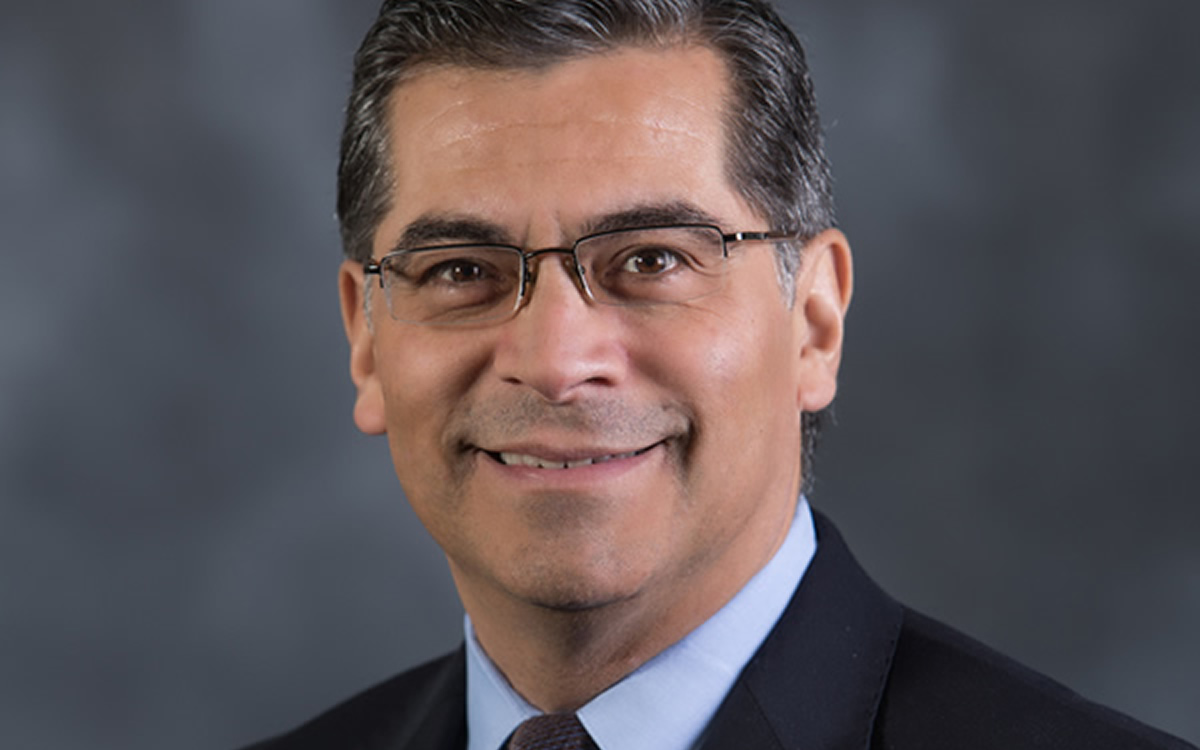 The United States has designated monkeypox a public health emergency as the number of cases of the disease, which has primarily affected men who have sex with men, continues to climb.
The news was first reported by the New York Times. Secretary of Health & Human Services Xavier Becerra announced he'd declare monkeypox a public health emergency in a conference call on Thursday with reporters.
"I will be declaring a public health emergency on monkeypox," Becerra said. "We're prepared to take our response to the next level in addressing this virus, and we urge every American to take monkeypox seriously and to take responsibility to help us tackle this virus."
Robert Fenton, the recently appointed White House National Monkeypox Response Coordinator, said amid criticism the Biden administration has been too slow in responding to monkeypox the new declaration would open up opportunities in confronting the outbreak.
"The public health emergency will allow us to explore additional strategies to get vaccines and treatments more quickly out in the affected communities, and it will allow us to get more data from jurisdictions so we can effectively track the suffering," Fenton said.
During the call, Becerra said an estimated 6,600 cases of monkeypox have been reported throughout the country, and more than 600,000 vaccines have been delivered to localities. The United States, Becerra said, now has the capacity to administer 60,000 tests for monkeypox each week.
The Biden administration has faced criticism for not moving quickly enough to collect and distribute and for not more explicitly naming gay and bisexual men as being primarily affected by the disease. The New York Times reported this week the Department of Health & Human Services failed to act early on bulk stocks of vaccine.
"The government is now distributing about 1.1 million doses, less than a third of the 3.5 million that health officials now estimate are needed to fight the outbreak," the Times reported. "It does not expect the next delivery, of half a million doses, until October. Most of the other 5.5 million doses the United States has ordered are not scheduled to be delivered until next year, according to the federal health agency."
Sen. Richard Burr (R-N.C.), top Republican on the Senate Health, Education, Labor & Pensions Committee, has been among the critics of the Biden administration's approach to the outbreak.
Although the Biden administration has issued a rudimentary plan on monkeypox, Burr said in a statement the Department of Health & Human Services hasn't laid out an effective plan to Congress.
"I have asked HHS repeatedly for their strategic plan to combat monkeypox and have yet to receive an answer," Burr said. "On July 13, I sent a letter to Secretary Becerra asking detailed questions about the outbreak and the Biden administration's response. In the three weeks since that letter was sent, monkeypox cases have increased by more than 470 percent to 6,617 reported cases today. Still, the administration continues to stonewall Congress."
White House Press Secretary Karine Jean-Pierre defended the Biden administration's early approach to the monkeypox Thursday under questioning from CNN during the regular briefing with reporters.
"Within two days of the first confirmed case of monkeypox in the U.S., we began deploying vaccine to states and jurisdictions and prepositioning tens of thousands of additional doses in the Strategic National Stockpile," Jean-Pierre said. "The initial science led us to believe…based on recent past monkeypox outbreaks, that those doses would be sufficient to meet the needs of the country as what we knew at that time."
Jean-Pierre added, however, infections diseases are dynamics and inherently predictable and the Biden administration "quickly moved" to order tens of thousands of new doses when officials saw that happening with monkeypox.
Asked by CNN whether President Biden think his administration acted urgently in its approach to monkeypox, Jean-Pierre replied, "What we're saying to you is that I laid out how dynamic and how rapidly changing this virus has been."
"So yes, the President has confidence in HHS, and let's not forget, we just brought on the monkeypox coordinators, the response team, which is also going to make a difference," Jean-Pierre added.
Jennifer Kates, director of global health & HIV policy for the Kaiser Family Foundation, was among those praising the announcement from the Biden administration.
"Monkeypox is quickly spreading throughout the United States, with significant health implications for those it impacts most – so far, primarily gay and bisexual men and other men who have sex with men – and limited supplies of treatments and vaccines," Kates said. "This latest move by the federal government is an important one for providing new flexibilities and allowing federal, state, and local health officials to take additional actions to address the outbreak. "