BREAKING: Obama endorses SNDA, SSIA anti-bullying bills
Support comes as White House hosts screening of movie "Bully"

President Obama has thrown the full weight of his administration behind a pair of bills that would help protect LGBT students against bullying: the Student Non-Discrimination Act and the Safe Schools Improvement Act.
Shin Inouye, a White House spokesperson, confirmed for the Washington Blade on Friday that Obama supports both pieces legislation — bringing him into alignment with a position that many LGBT organizations had sought for some time.
"The president and his administration have taken many steps to address the issue of bullying," Inouye said. "He is proud to support the Student Non-Discrimination Act, introduced by Senator Franken and Congressman Polis, and the Safe Schools Improvement Act, introduced by Senator Casey and Congresswoman Linda Sanchez. These bills will help ensure that all students are safe and healthy and can learn in environments free from discrimination, bullying and harassment."
Both pieces of legislation address bullying in different ways. SNDA would prohibit and harassment in public elementary and secondary schools based on a student's actual or perceived LGBT status. SSIA would require schools to adopt anti-bullying codes of conduct and submit to states data to the Department of Education on bullying.
Education Secretary Arne Duncan echoed the sentiments expressed by the White House on the legislation in a statement delivered later in the day.
"Bullying can no longer be seen as a normal rite of passage," Duncan said. "As a country, we must all work together to take action against bullying and improve the safety climates of our schools and communities. That's why I support the Student Non-Discrimination Act and the Safe Schools Improvement Act. I would like to thank Sen. Al Franken, Sen. Bob Casey, Rep. Jared Polis and Rep. Linda Sanchez for introducing these bills and for their commitment to putting an end to bullying, discrimination and harassment in our nation's schools. I also want to thank Rep. Danny Davis for his leadership on this issue to help keep every student safe and learning."
Obama endorses the legislation as his administration has taken flak from the LGBT community for saying it won't issue at this time an executive order requiring federal contractors to have non-discrimination policies based on sexual orientation and gender identity.
On the same day the endorsement was announced, the White House was set to host a screening of "Bully," a 2011 documentary about school bullying that follows the lives of five students who were bullied on a daily basis.
The screening takes place on the "National Day of Silence" on which students take a day-long vow of silence representative of the silencing of LGBT students and their supporters.
On the movie, Inouye said, "Today, the White House Office of Public Engagement is holding a screening of the documentary 'Bully' at the White House with bullying prevention advocates from a wide range of communities."
LGBT groups commended the Obama for expressing explicit support for legislation aimed to help students who face bullying.
Eliza Byard, executive director of the Gay & Lesbian Straight Education Network, called the announcement "a vital show of support" to students across the country "of all identities, backgrounds and beliefs who face bullying and harassment in school."
"By speaking out on GLSEN's Day of Silence in support of these two critical bills, the president has given greater hope to students who often feel that they have nowhere to turn," Byard said. "It is deeply moving to know that lesbian, gay, bisexual and transgender students who face the multiple threats of harassment, violence and discrimination have the president as an ally in their efforts to win all of the protections that they deserve."
Ian Thompson, the ACLU's legislative representative, said White House support for SNDA is s "key to getting this necessary legislation passed into law."
"Our public schools should be a safe harbor for our youth, not a place of exclusion and ridicule," Thompson said. "By passing the Student Non-Discrimination Act, Congress can have a profound and very real impact in improving the lives of LGBT students. It's time to make passage of this bill a priority."
Hayley Gorenberg, deputy legal director of Lambda Legal, said the president's support represents "a big step toward a safer and healthier environment in every public school."
"At Lambda Legal, we've encountered extraordinary cases of violence and discrimination against LGBT young people in schools – and sometimes against the allies who try to support them," Gorenberg said. "Gay, lesbian, bisexual and transgender students have long been at a significant disadvantage without specific protection under federal law. All students have a right to a safe learning environment, and this law will leave no doubt as to public schools' responsibility to provide it."
The endorsement comes as possible Senate votes on the anti-bullying bills could take place later this year. Education reform legislation known as Elementary & Secondary Education Act reauthorization was reported out of committee without the LGBT-specific anti-bullying provisions. Sens. Al Franken (D-Minn.) and Bob Casey (D-Pa.) have pledged to bring up their bills as amendments when the larger education reform bill reaches the floor.
Praise for Obama came from Franken, who said support from the president would help advance SNDA.
"There's a lot of talk right now about the need for a law to protect our children from anti-gay bullying and discrimination," Franken said. "My Student Non-Discrimination Act would protect LGBT children from bullying in the same way that children are already protected from bullying because of their race, gender, disability, and religion. With today's endorsement from the White House and 37 cosponsors in the Senate, we're that much closer to getting a law in place that will protect our children."
Polis, who's gay, expressed similar gratitude for the president's support for the House version of the legislation, saying the bill "will help ensure that LBGT students can attend school free of harassment, discrimination and violence."
"This endorsement is an enormous step forward for equality, but on a human level it is about the right of any student in America to attend school and learn without the fear of being bullied," Polis said. "I intend to work with President Obama and Senator Franken, who introduced the companion bill, to see that the Student Non-Discrimination Act becomes the law of the land."
Groups had been calling on Obama to endorse anti-bullying legislation. In a letter dated March 7, a group of 70 organizations — including the Human Rights Campaign, the ACLU, Lambda Legal and the Gay, Lesbian & Straight Education Network — to place the full support of his administration behind SNDA
Administration officials, such as Thomas Perez, assistant attorney general for the Justice Department's Civil Rights Division, have previously said the administration supports "the goals" of SNDA, but have stopped short of endorsing the bill.
Earlier in the day, Duncan ducked a question on whether the Obama administration was prepared to endorse SNDA.
Under questioning from the Washington Blade during a White House news conference, Duncan declined to say whether the administration was ready to endorse SNDA, but touted the administration's work on the issue and called for solidarity in confronting student harassment.
"We have to continue to do everything we can to make sure that there is zero tolerance for this," Duncan said. "I met with one of the young women in the movie this morning with her father. It was very personal for me and for the president because we all have children going to school now."
Duncan said an "unprecedented level" of work has taken place under the Obama administration on bullying, citing the first-ever White House summit against bullying in March 2011 and what he said was the passage of state anti-bullying laws throughout the country.
"I'll tell you, some of my toughest meetings have been with parents who have lost their children or committed suicide due to the impact," Duncan said. "So, we all have to continue to work together."
Pressed to clarify on whether the Obama administration was prepared to endorse legislation, Duncan didn't answer and took a question from another reporter.
A transcript of the exchange between Duncan and the Blade follows:
Washington Blade: Mr. Secretary, this afternoon, the White House is going to be screening a viewing of the movie "Bully." One piece of legislation that would protect LGBT students against bullying is called the Student Non-Discrimination Act, which would prohibit harassment and discrimination against LGBT students in school. Is the administration prepared to endorse that legislation at this time?
Arne Duncan: Well, we have to continue to do everything we can to make sure that there is zero tolerance for this. I met with one of the young women in the movie this morning with her father. It was very personal for me and for the president because we all have children going to school now.
When we have children going to school scared, it's hard to concentrate on biology and algebra. So, as a country, we have already seen an unprecedented level of support from our administration: the first-ever anti-bullying summit here in the White House. The president talked about his own experiences there.
We've seen many states toughen laws to try and protect students from bullying. Until our children are safe and secure at recess, in the morning, after school. It's not just physical bullying; it's cyber-bullying, as you know.
I'll tell you, some of my toughest meetings have been with parents who have lost their children or committed suicide due to the impact. So, we all have to continue to work together.
I think this movie is very hard hitting. It tells the truth. We hope it'll create a greater awareness around the country. This cannot be a normal rite of passage. We can't accept it.
Blade: What about the legislation? Are you endorsing the legislation?
NOTE: This post has been updated.
VP Harris to oversee White House Office of Gun Violence Prevention
Goal is to implement and expand upon legislation, executive actions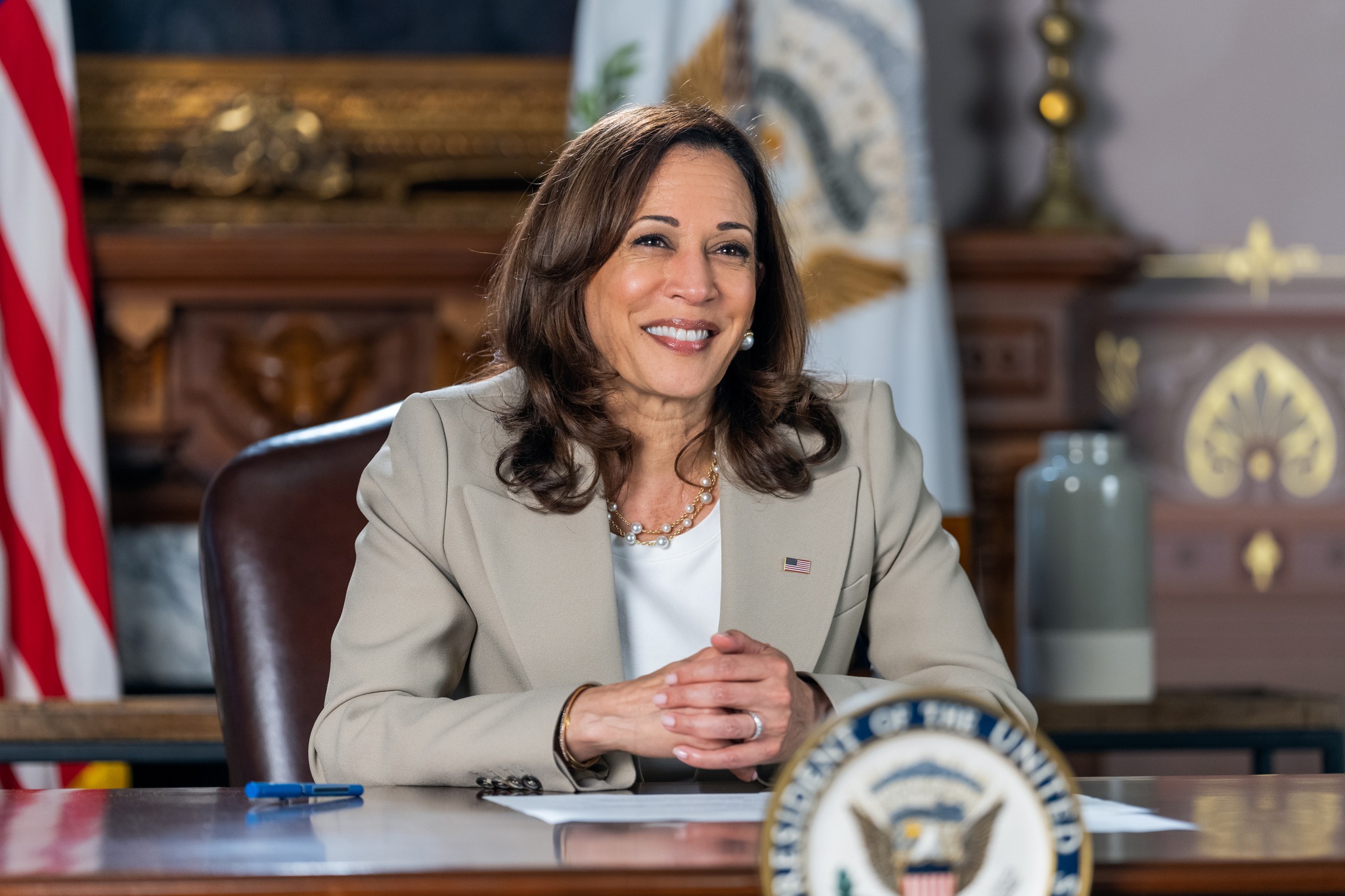 The White House announced Thursday evening that President Joe Biden on Friday will establish the first-ever White House Office of Gun Violence Prevention, to be overseen by Vice President Kamala Harris.
The office will focus on implementing and expanding upon executive and legislative actions, including the Bipartisan Safer Communities Act, "to reduce gun violence, which has ravaged communities across the country."
Serving under Harris will be Stefanie Feldman, "a longtime policy advisor to President Biden on gun violence prevention," and "leading gun violence prevention advocates Greg Jackson and Rob Wilcox."
"Every time I've met with families impacted by gun violence as they mourn their loved ones, and I've met with so many throughout the country, they all have the same message for their elected officials: 'do something,'" Biden said in a statement.
The president noted his signing of last year's bipartisan gun violence prevention law, a flagship legislative accomplishment for the administration, along with his issuance of more executive actions than any president in history to address this problem.
Calling these "just the first steps," Biden said the establishment of the White House Office on Gun Violence Prevention will "build upon these measures and keep Americans safe."
He also urged Congress to do more by passing legislation requiring universal background checks, and baning assault weapons and high capacity magazines.
In a statement, Harris said, "This epidemic of gun violence requires urgent leadership to end the fear and trauma that Americans experience every day."
"The new Office of Gun Violence Prevention will play a critical role in implementing President Biden's and my efforts to reduce violence to the fullest extent under the law," she said, "while also engaging and encouraging Congressional leaders, state and local leaders, and advocates to come together to build upon the meaningful progress that we have made to save lives."
"Our promise to the American people is this: we will not stop working to end the epidemic of gun violence in every community, because we do not have a moment, nor a life to spare," the vice president said.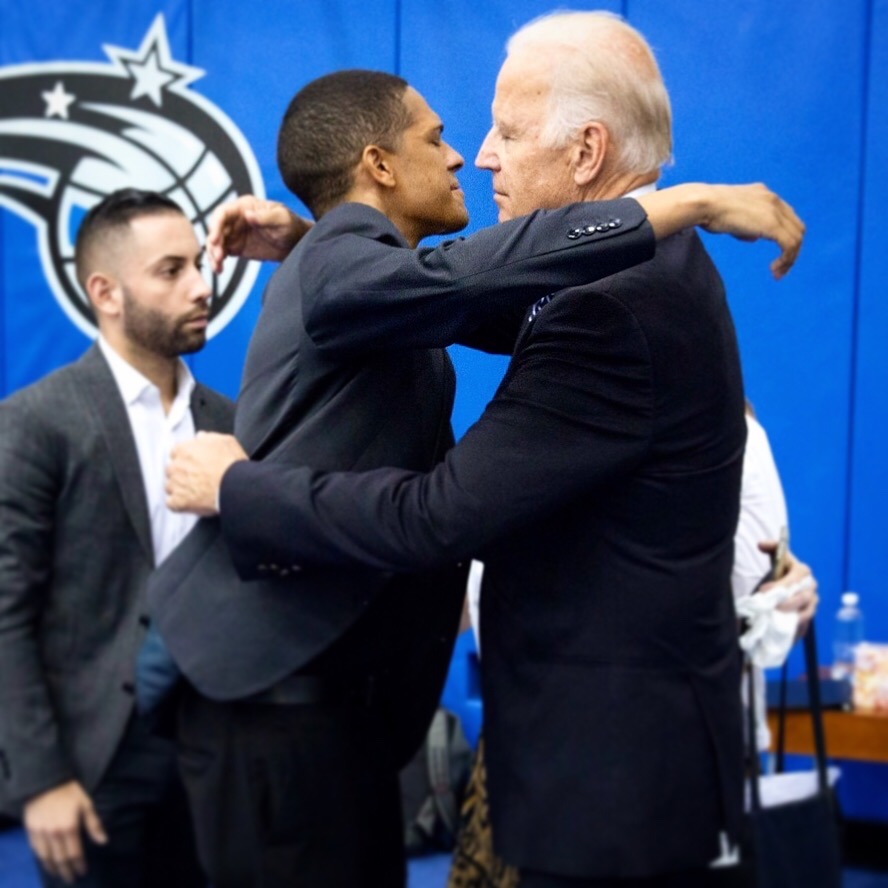 LGBTQ media 'excited' about Press Forward national media funds
Coalition of donors pledges $500 million for local news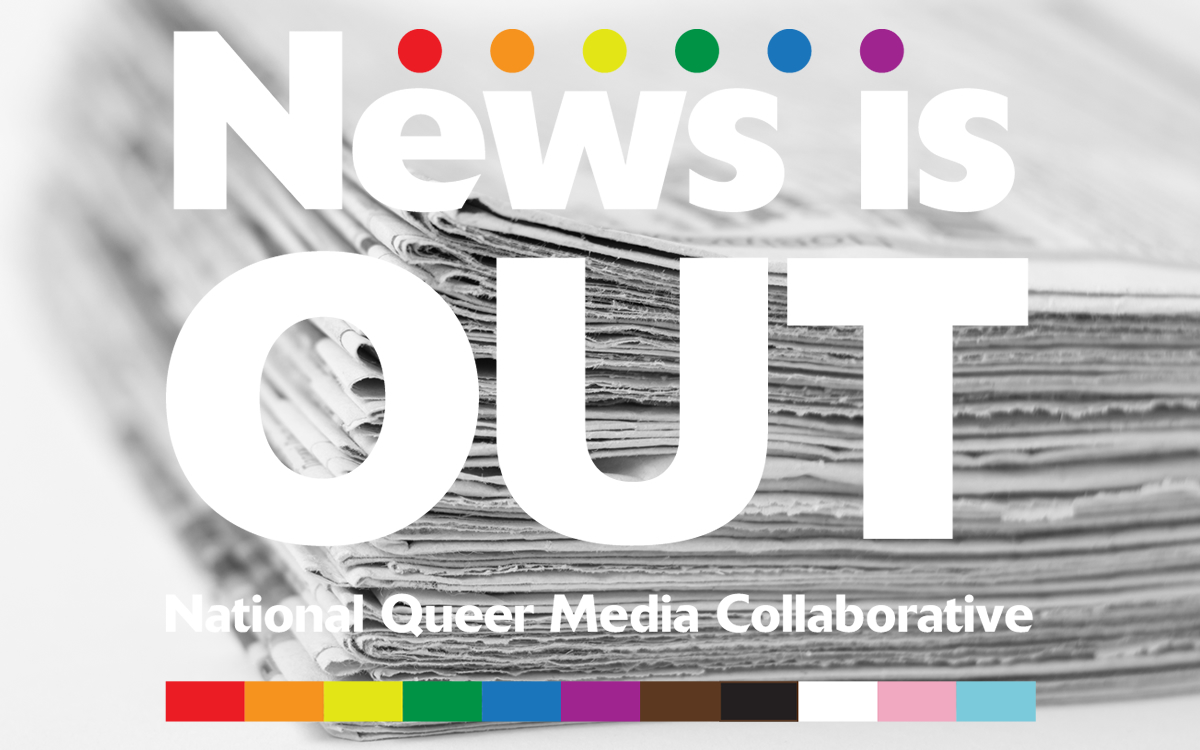 Members of News Is Out, a collaborative of six leading LGBTQ media organizations across the country, have expressed support and excitement about the newly announced national Press Forward effort to support local media in the United States. News Is Out members represent more than 200 years of LGBTQ news and culture coverage, with two member papers starting more than 50 years ago.
"This new effort from foundations, including MacArthur Foundation and Knight Foundation, truly will be a game-changer in the local media space," said Tracy Baim, co-founder of Windy City Times, which is part of a Chicago collaborative that is also advocating for local funding in that city. "Local media are critical to covering issues across the country, from LGBTQ+ and environmental issues to education and criminal justice reform. Philanthropy can provide an important complement to other needed revenues to help local media survive and thrive."
In the U.S., 7.1 percent of adults, or 18 million people, identify as LGBTQ, according to Gallup. About 21 percent of Gen Z identifies as LGBTQ. The media serving this community has been life-saving, resource sharing and an integral part of the movement for LGBTQ equality, News Is Out members said, adding that this media continues to fill a vital information need.
According to the Press Forward announcement, "A coalition of 22 donors announced Press Forward, a national initiative to strengthen communities and democracy by supporting local news and information with an infusion of more than a half-billion dollars over the next five years.
"Press Forward will enhance local journalism at an unprecedented level to re-center local news as a force for community cohesion; support new models and solutions that are ready to scale; and close longstanding inequities in journalism coverage and practice."
The Knight Foundation and the John D. and Catherine T. MacArthur Foundation have been leading the Press Forward effort.
News Is Out is supported in part by a technology grant from the Knight Foundation. The program is called the Queer Media Sustainability Lab
News Is Out is a nearly two-year-old alliance created launched by the Local Media Association, with initial funding from Google News Initiative. The members are Bay Area Reporter, Dallas Voice, Philadelphia Gay News, Washington Blade, Windy City Times and TAGG, a national queer women's magazine.
News Is Out members have collaborated on editorial, business and fundraising opportunities.
"LGBTQ media have always played a critical role in covering and informing our communities," said Lynne Brown, publisher of the Washington Blade. "While we have lost dozens of LGBTQ news media outlets in recent years, those of us who have survived are thriving in 2023. We have done so because we have innovated and sought new forms of revenue. The News Is Out Collaborative has assisted with support that propels us forward."
"LGBTQ+ media is needed now more than ever, as our communities face a backlash across this country," said Leo Cusimano, publisher of the Dallas Voice. "By working together in News Is Out, we have formed a strong alliance to help our members in technology training, editorial collaborations and much more. New funds into this ecosystem will be vital to strengthening the network of local LGBTQ+ media in this country."
Census Bureau asks White House to test questions on sexual orientation, gender identity
Data would be included in annual American Community Survey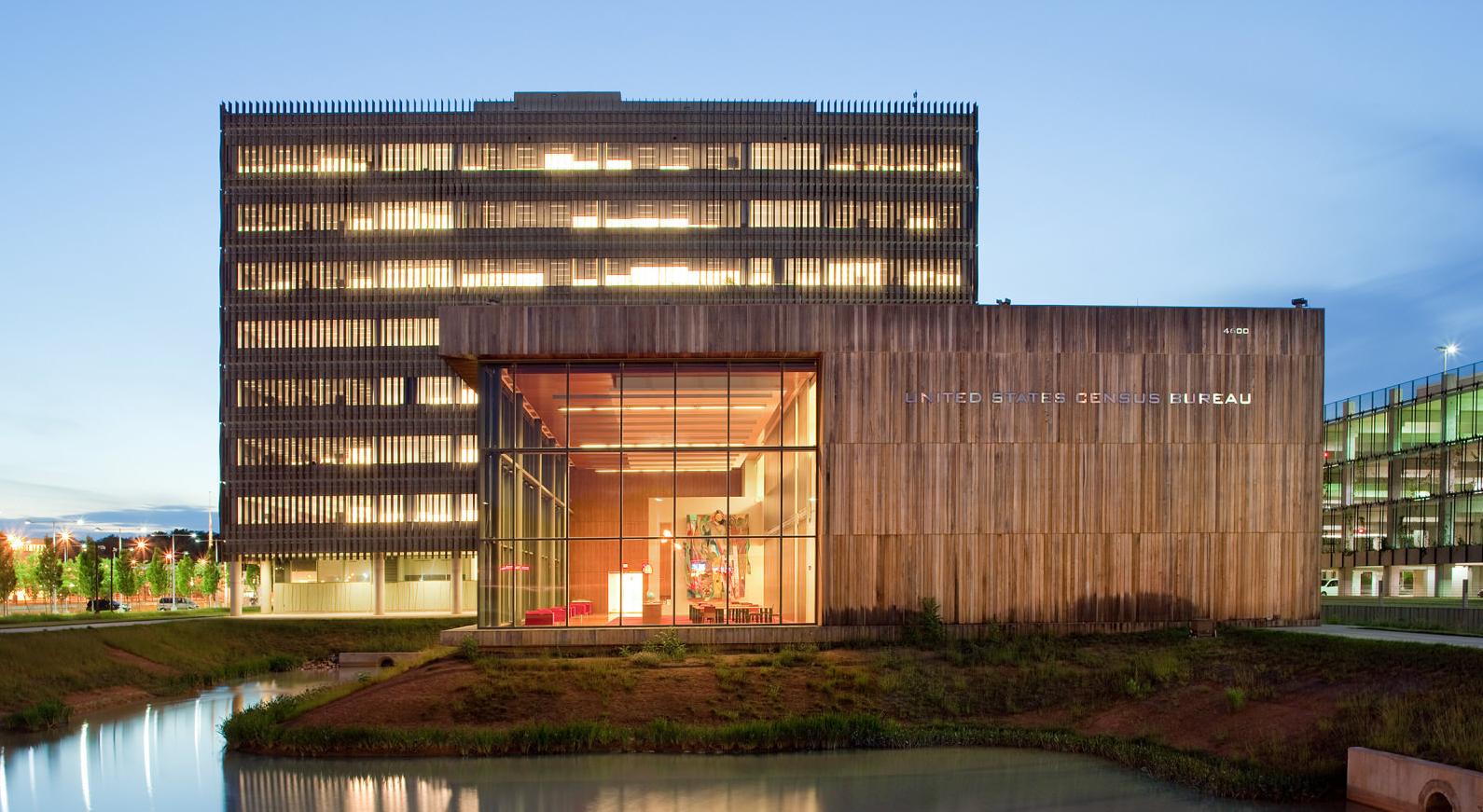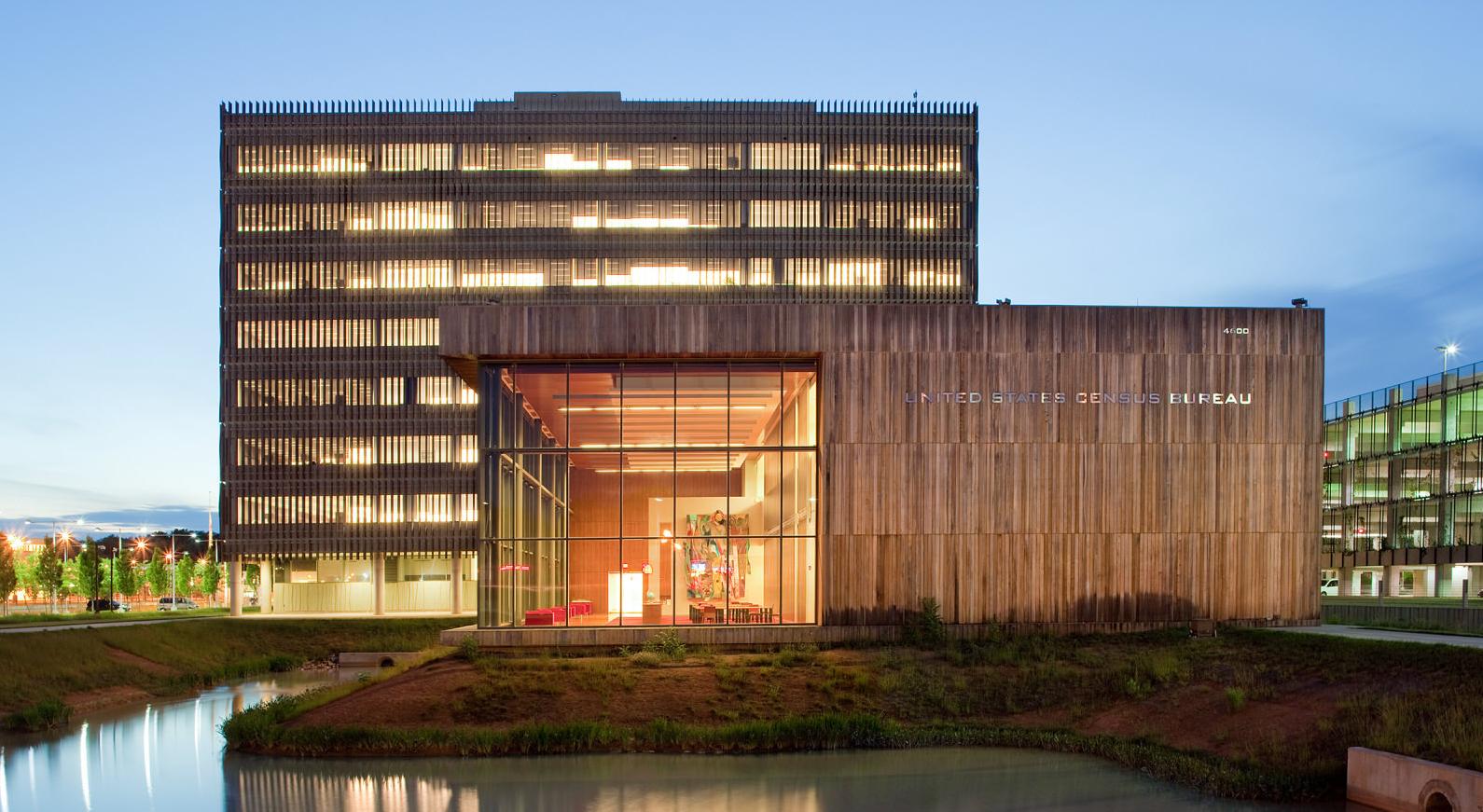 The U.S. Census Bureau on Tuesday asked the Biden administration to sign off on plans to test questions on sexual orientation and gender identity for respondents aged 15 and older on the agency's annual American Community Survey.
Data on these metrics will help inform civil rights and equal employment enforcement, the Census Bureau said in a notice published on the Federal Register.
Testing will help the agency determine wording, response categories and placement of the questions on the survey — its most comprehensive, covering 3.5 million households each year.
A key unknown will be how answers will be provided by proxies such as parents, spouses or others in a household who isn't the person about whom the question is asked.
"Younger LGBT people might not yet be out to their parents or others who are answering these questions as a proxy reporter, so the quality of the data might not be as good for younger people," M. V. Lee Badgett, an economics professor at the University of Massachusetts Amherst, told PBS News.
Currently, the Census Bureau and its annual American Community Survey only ask questions about same-sex couples who are married or cohabitating.
"We anticipate having much more info about the LGBT people than is currently available — including about the demographic and socioeconomic status of LGBT people who aren't in same-sex couple households, including occupational status, industry and wages, and about LGBT people who were born outside the U.S. and LGBT people with disabilities, and their families," Kerith Conron, research director of the Williams Institute at UCLA School of Law, told the Associated Press.