Working to end HIV
Foundation plans D.C. fundraiser to boost vaccine effort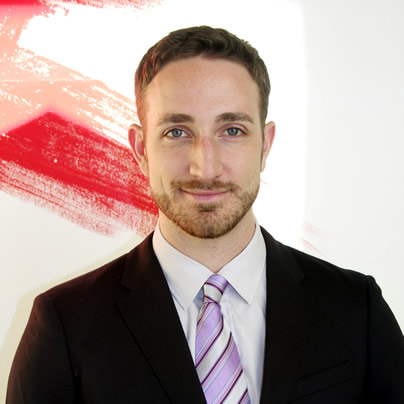 Abzyme Research Foundation is partnering with Mitchell Gold + Bob Williams (1526 14th St., N.W.) and Cork Wine Bar for "Taste for Change," a wine tasting and fundraising event to support an effort to end HIV/AIDS, on Tuesday at 7 p.m.
"We're really excited to bring the presentation to D.C.," says Zachary Barnett, executive director and found of ARF. "There's a lot of energy … with the non-profit world and the government sector."
ARF is a non-profit organization hoping to end HIV/AIDS by researching abzyme technology to produce the world's first effective therapeutic HIV vaccine. Barnett compares this technology to the recent advancements and FDA approval for a shingles vaccine.
"Once you're infected with chicken pox, you have that virus in your cells forever, but what the vaccine does … it's effectively suppressing new outbreaks of infection," Barnett says. "What we're talking about is effectively the same. What if we could create a vaccine after you've already been infected, that would suppress the virus in your system."
Barnett, infected by a partner in 2008, was recently named one of The Advocate's "40 Under 40." His nomination came at a time when he was considering being more public about his status. A friend had recently called him out on it.
"The chain of events was so weird," Barnett says. "I kind of made the decision … and then The Advocate called me a couple days later … It was a really cool and serendipitous chain of events. I was happy to be given the opportunity to do it."
Barnett started as a marketing and events consultant when he moved to New York City in 2006.
After finding out he was infected, Barnett brought his skills and passion to the world of HIV research advocacy.
"Fundraising and non-profit work, a lot of it is storytelling and communication," Barnett says. "Creating event series and forums to talk to people and engage in communication is key to success, especially in the beginning."
What started as a moment of personal crisis became a reason for Barnett to do more research on HIV/AIDS and its treatments, including the state of HIV/AIDS internationally. This research brought led him to a 2008 video by CBS, "Possible HIV Cure" with Dr. Sudhir Paul and his science team at University of Texas.
Barnett reached out to Paul and with the help of Marie LaFrance from Interview Magazine, threw a gala for the researcher and launched a PSA featuring Wilson Cruz, Justin Bond and Lady Bunny to engage supporters.
"I'm incredibly inspired by the doctors we're working with," Barnett says. "I think they've developed such an interesting, creative approach to battling the disease."
Paul was first awarded a grant from the National Institute of Health in 1990. He's published a paper identifying the CD4 binding site on the HIV outer coat as the "Achilles heel" of HIV. He has found that the human immune system has the innate ability to produce abzymes.
An abzyme, or an antibody-enzyme, is capable of starting the destruction of targeted molecules. A single molecule of an abzyme can trigger the destruction of thousands of target molecules and abzymes produced in animals have successfully blocked infection of human cells by genetically diverse HIV strains.
"This is completely hypothetical, and maybe getting ahead of ourselves, but … the abzyme technology has numerous applications," Barnett says. "If this turns out to be a really dynamic technology that has the ability to make an impact on HIV, I'm excited to see where else we can take it."
ARF's goal is to raise $1.5 million for a FDA Phase I human trial, ideally in an HIV-positive population, to prove the E-Vaccine is safe and will induce antibodies that neutralize HIV in laboratory tests. According to its website, ARF, which has already covered its operation funding for the year, has raised $50,000 so far.
"We're looking at a post-infection vaccine … exploring alternatives for daily anti-retroviral treatment. Can we develop a vaccine that will produce a robust antibody response in populations infected by HIV?," Barnett says of the endeavor.
The Phase I human trial is the third milestone required to obtain FDA approval, according to an introduction brochure by ARF. The last being phase two and three efficacy trials to prove that the E-Vaccine will protect individuals who are at risk of being infected and prove control of virus infection occurs in infected individuals receiving the vaccine.
The organization has already secured a donor who will match the first $200,000 donated.
For more information on the organization or to donate, visit endhiv.com. The organization can also be followed at twitter.com/endhiv. To learn more about the fundraising event and to RSVP, email [email protected].
10 LGBTQ events this week
Extended Pride season continues with Ho Co and Laurel festivals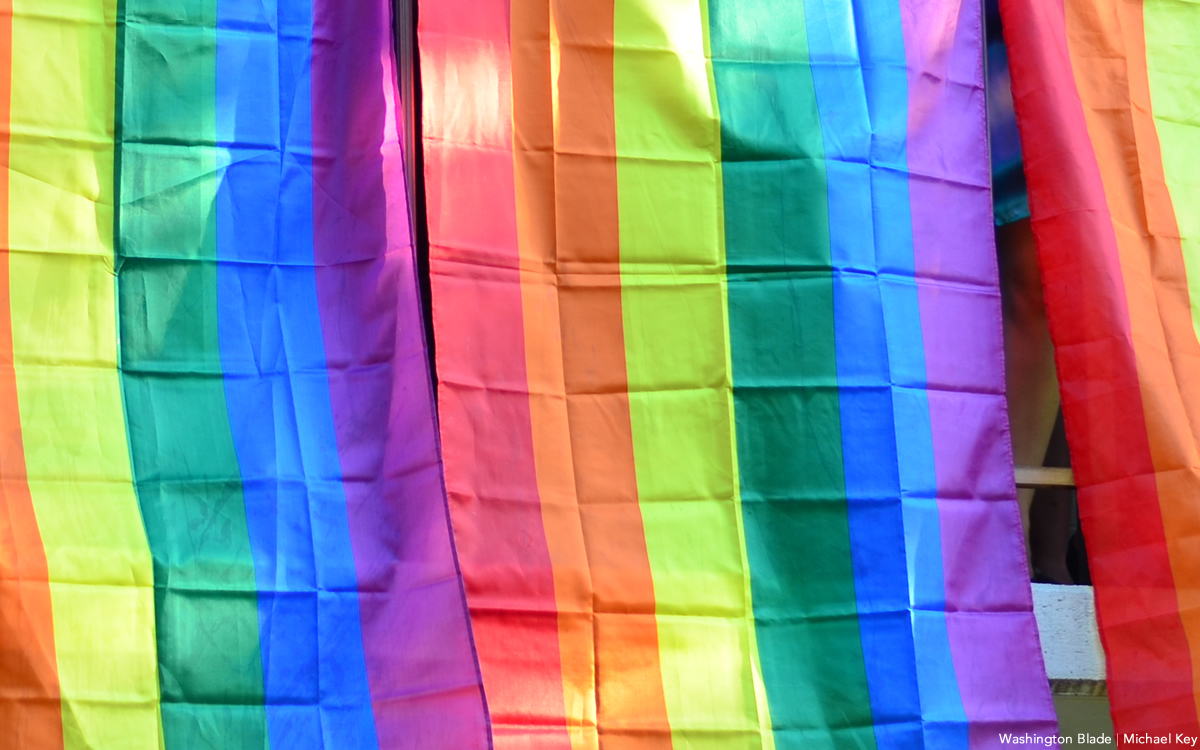 Below are our picks for some of the most fun and creative things to do this week in the DMV that are of special interest to the LGBTQ community.
---
PRIDEtoberfest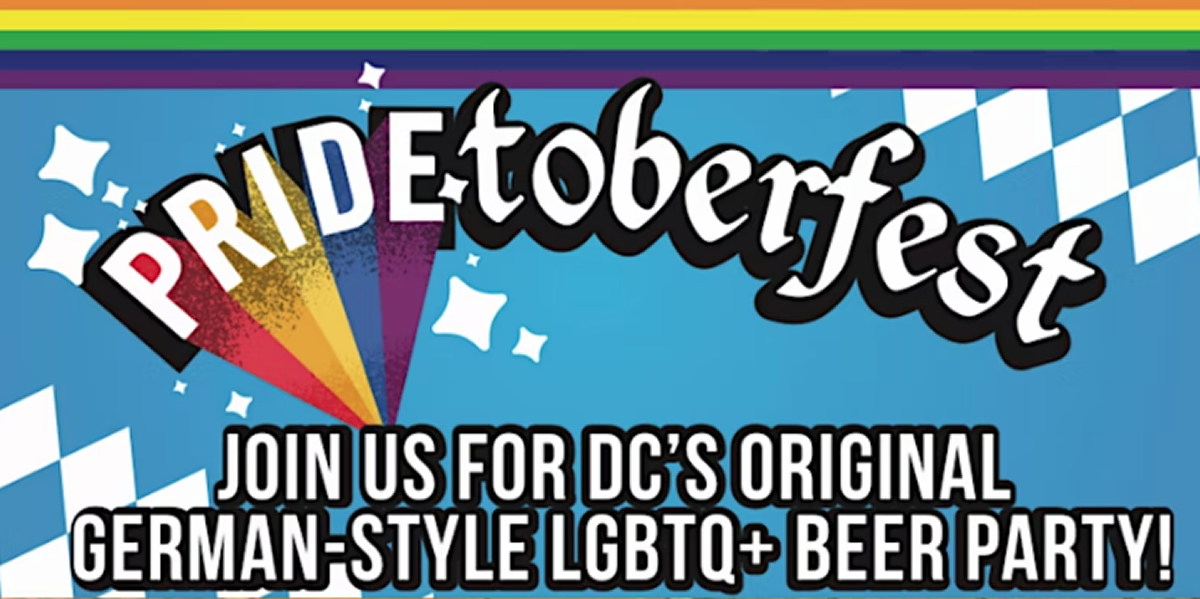 Thrusday, October 6
7-11 p.m.
Wunder Garten
1101 1st Street N.E.
Free
Eventbrite
Dress for Oktoberfest and join in on a night of drinks, dancing and prizes. Event benefits the Capital Pride Alliance.
---
Yes Homo! Yes Queen! Comedy Show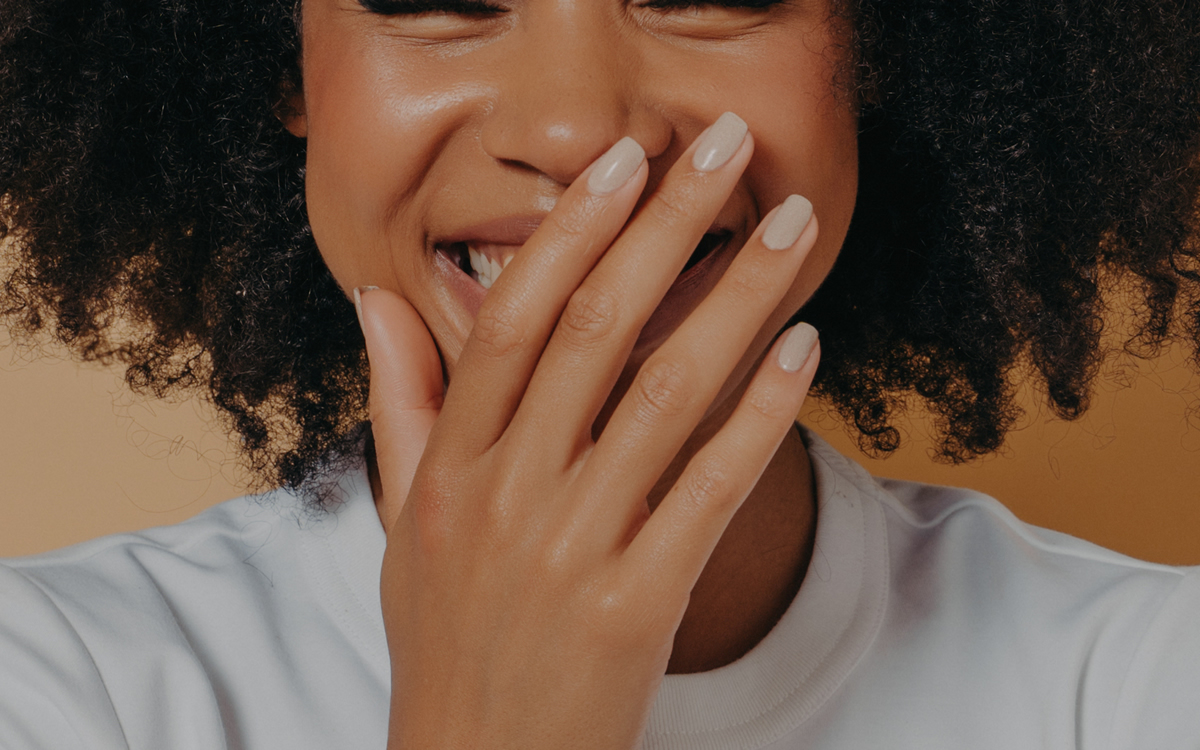 Thursday, Oct. 6
8 p.m.
DC Comedy Loft and Bier Baron Tavern
1523 22nd Street, N.W.
$12 + two item minimum (food/beverage)
Website
Celebrate the queens and royalty of DC comedy with a debut show featuring female-identifying and non binary comics. The event is hosted by Ursula Fox-Koor, Reem Seliem and Sunny Soroosh and features Lil Vida, Joey Friedman, Violet Gray, Justine Morris, Hedi Sandberg, Davine Kerr, Jasmine Burton and Sandi Benton. Plan to arrive 30 minutes before the show starts to get a good seat. There will be a burlesque intermission.
---
Sleeze: Sucks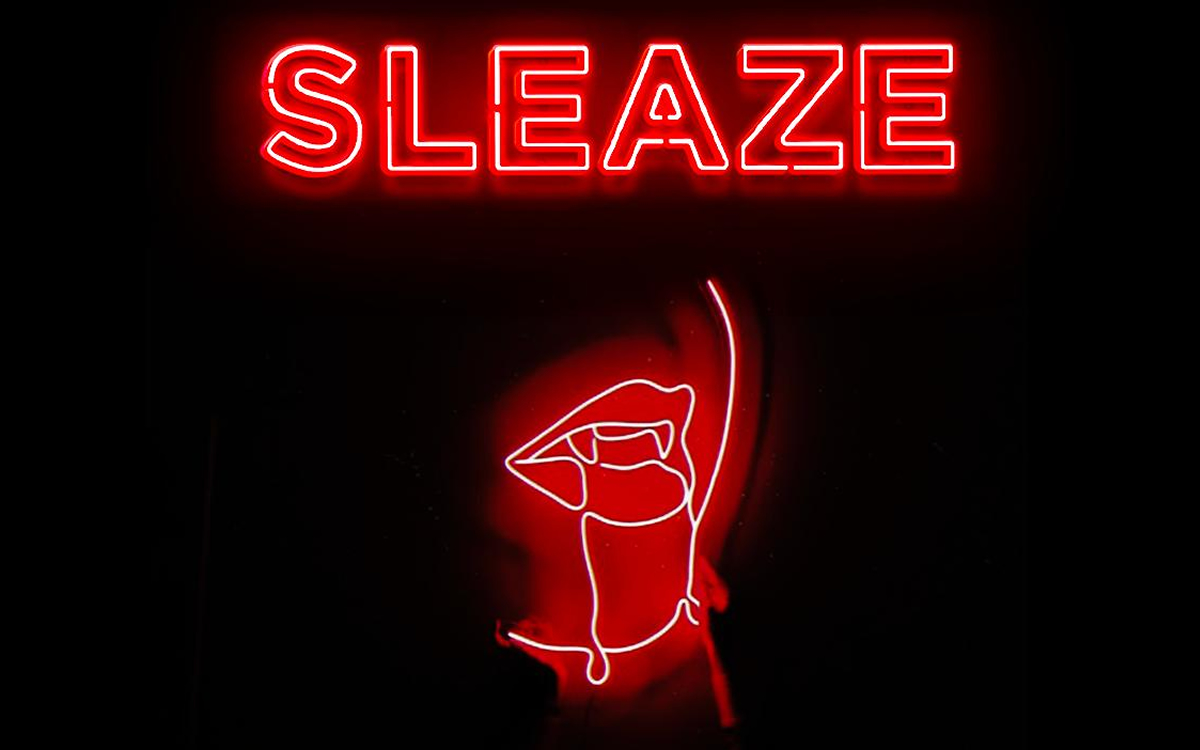 Thursday, Oct. 6
9 p.m.
DC9 Nightclub
1940 9th Street, N.W.
$10
Facebook | Eventbrite
Check out this spooky monthly dance party with performances by Jaxknife and Jane Saw. Listen to the "darker sides of disco with forward-thinking techno" with DJs Sappho, Lemz and KeenanOrr.
---
Slay Them Drag Competition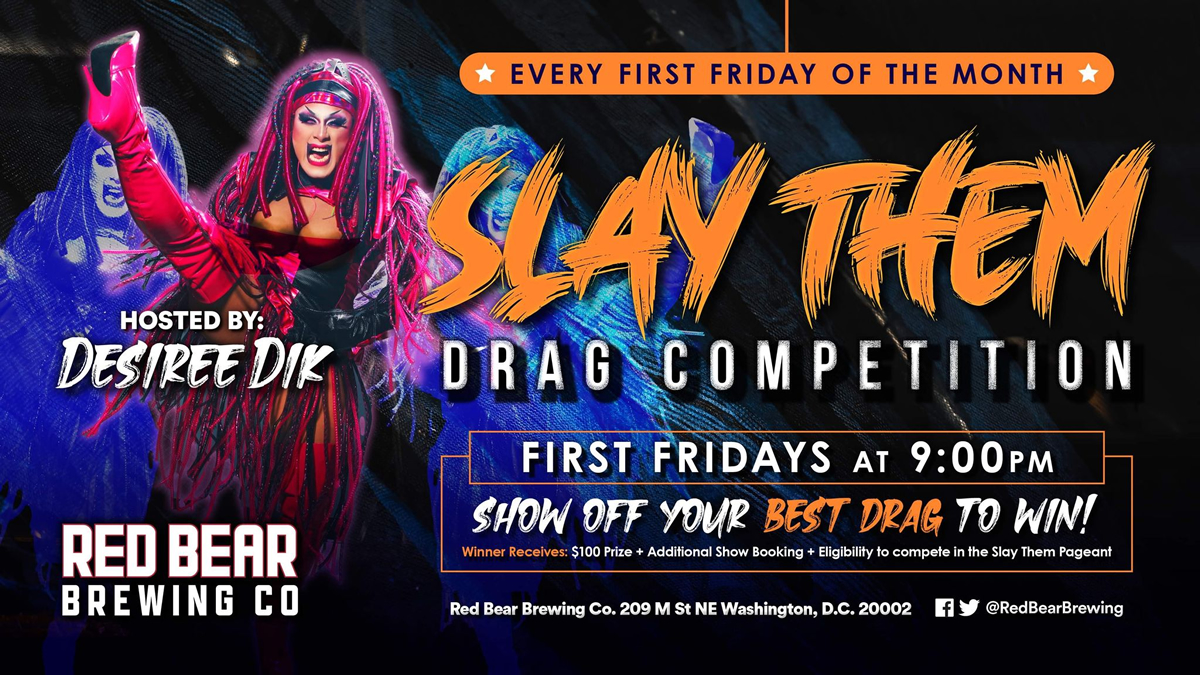 Friday, Oct. 7
9 p.m.
Red Bear Brewing Co.
209 M Street, N.E.
Facebook
Desiree Dik is ready to Slay as host of an amateur drag competition. Come watch the new performers and cheer for your favorites!
---
Freeform Fridays FRiKiTONA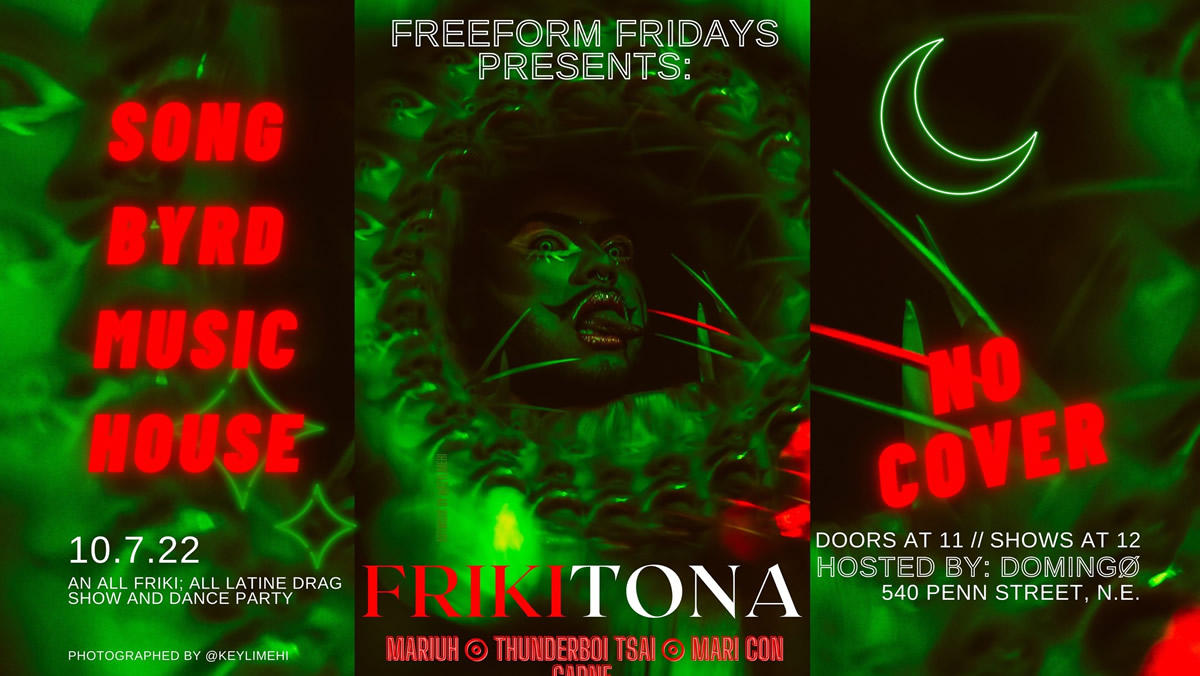 Friday, Oct. 7
doors 11 p.m. / show midnight
Songbyrd Music House
540 Penn Street, N.E.
Facebook
Doming0 hosts an "all Latine Drag Show and Dance Party" at Songbyrd Music House on Friday with performances by Mari Con Carne, Thunderboi Tsai and Mariuh.
---
Laurel Pride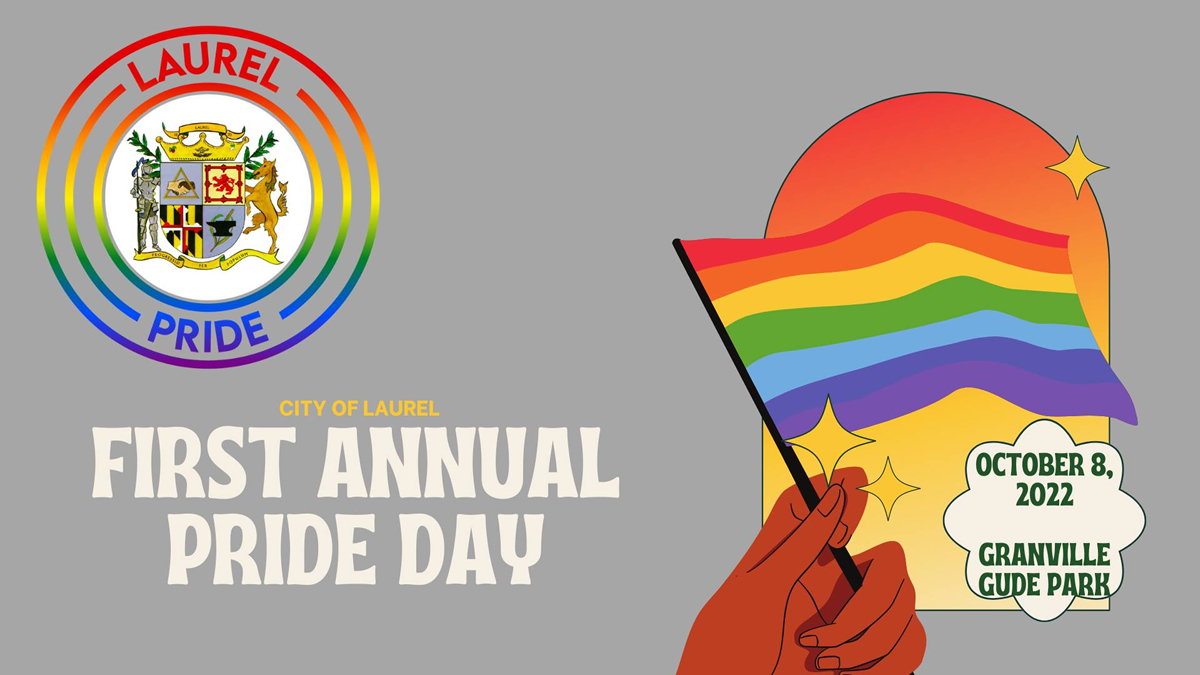 Saturday, Oct. 8
11 a.m.-4 p.m.
Granville Gude Park
8300 Mulberry Street (Pavilion A)
Laurel, Md.
Facebook
Experience entertainment, food and more at the City of Laurel's inaugural Pride festival.
---
Dancin' Thru the Decades (70's & 80's)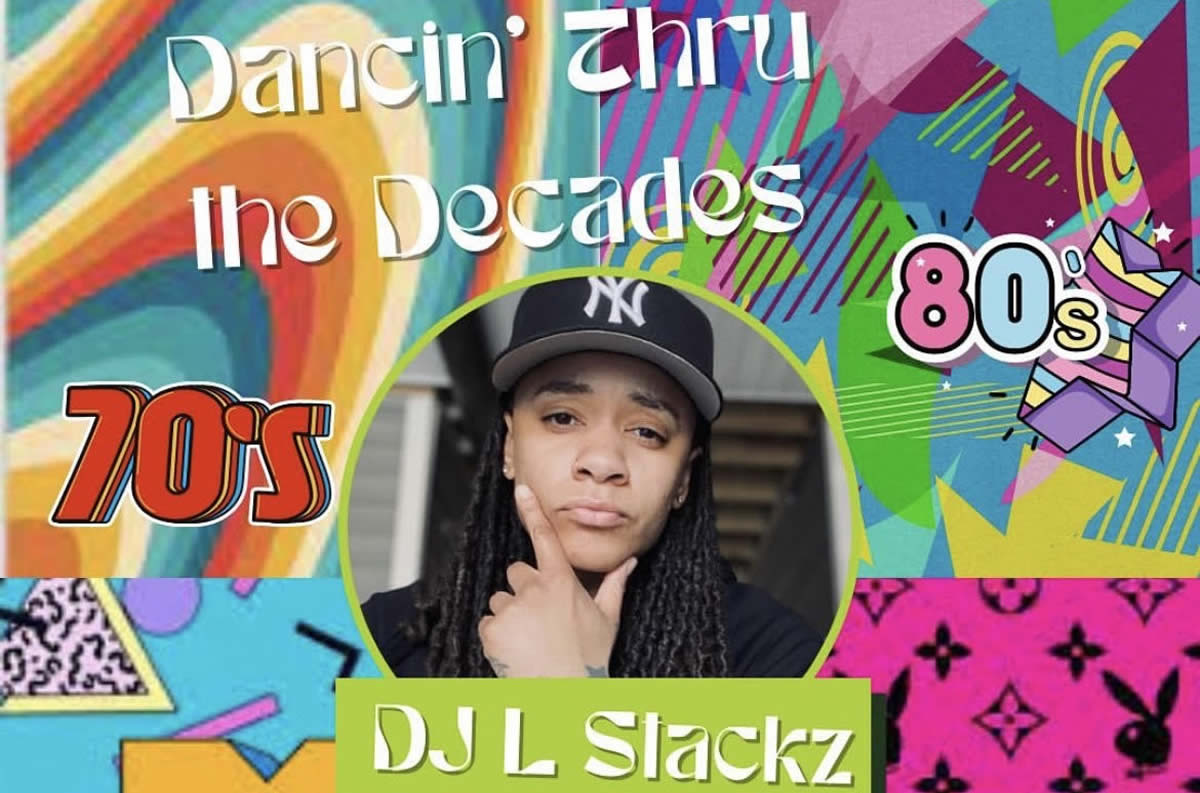 Saturday, Oct. 8
9 p.m.
As You Are
500 8th Street, S.E.
Website
Dance at a queer dance party to the music of the 70's and 80's brought to you by DJ L Stackz.
---
Ho Co Pride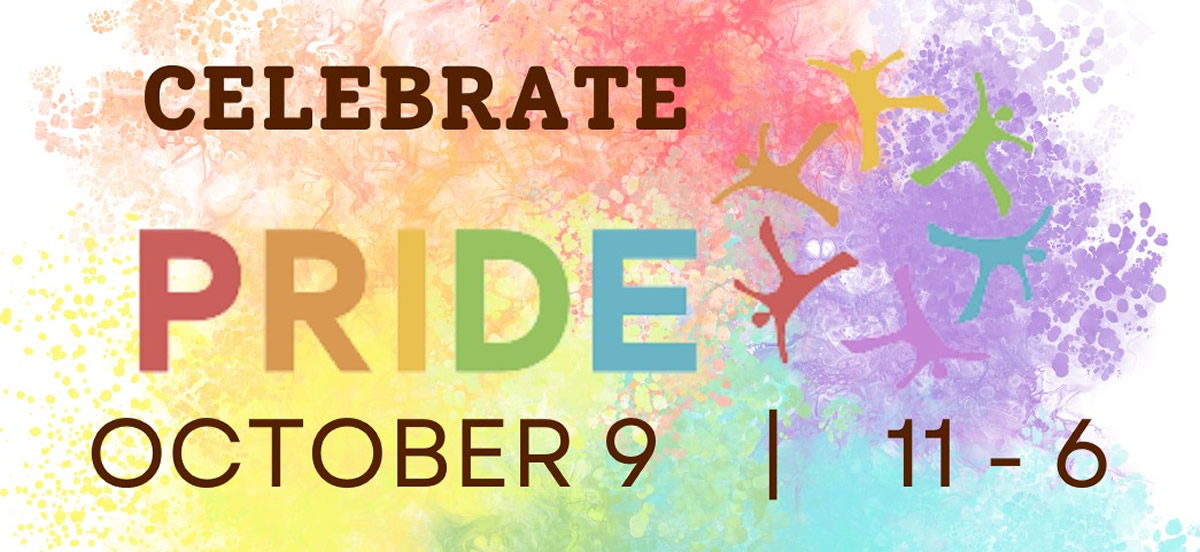 Sunday, Oct. 9
11 a.m.-6 p.m.
Meriweather Park Symphony Woods
10431 Little Patuxent Parkway
Columbia, Md.
Facebook | Eventbrite
Keep the Pride party going by celebrating Howard County Pride in Columbia, Md. on Sunday.
---
Gagsters and Dragsters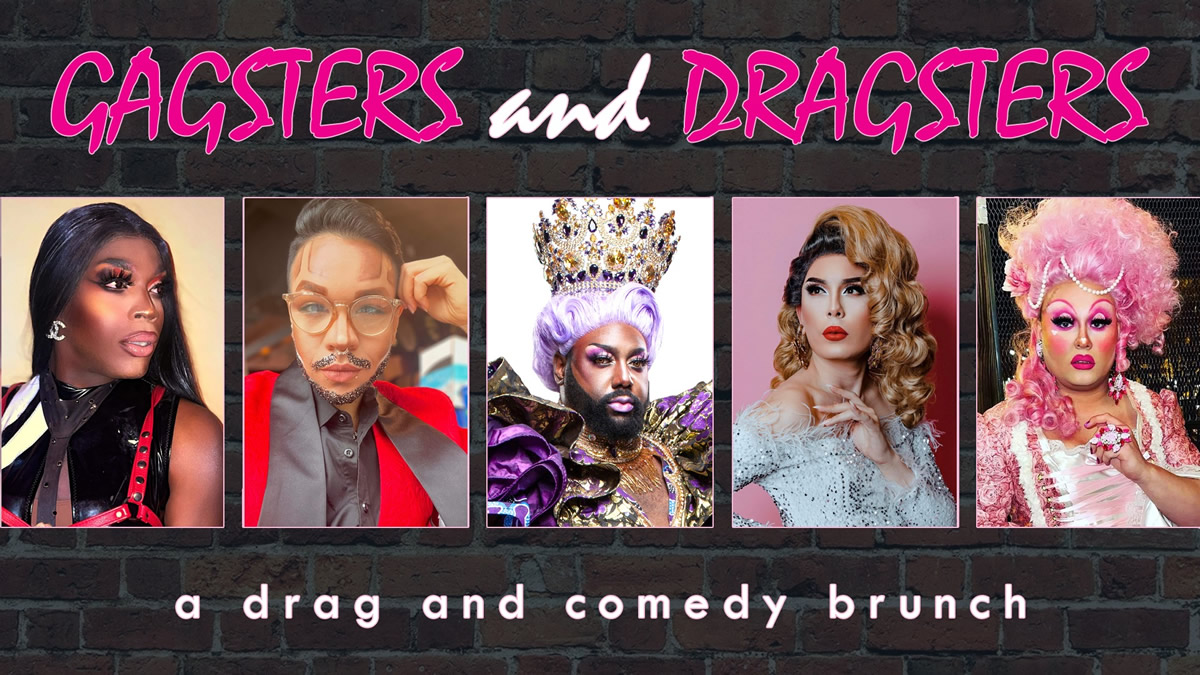 Sunday, Oct. 9
1:30 p.m.
D.C. Improv Comedy Club
1140 Connecticut Avenue, N.W.
$20
Facebook | Tickets
Drag entertainers and comedians perform at the D.C. Improv Comedy Club on Sunday for a fun-filled drag brunch.
---
Flashy: Nine Year Anniversary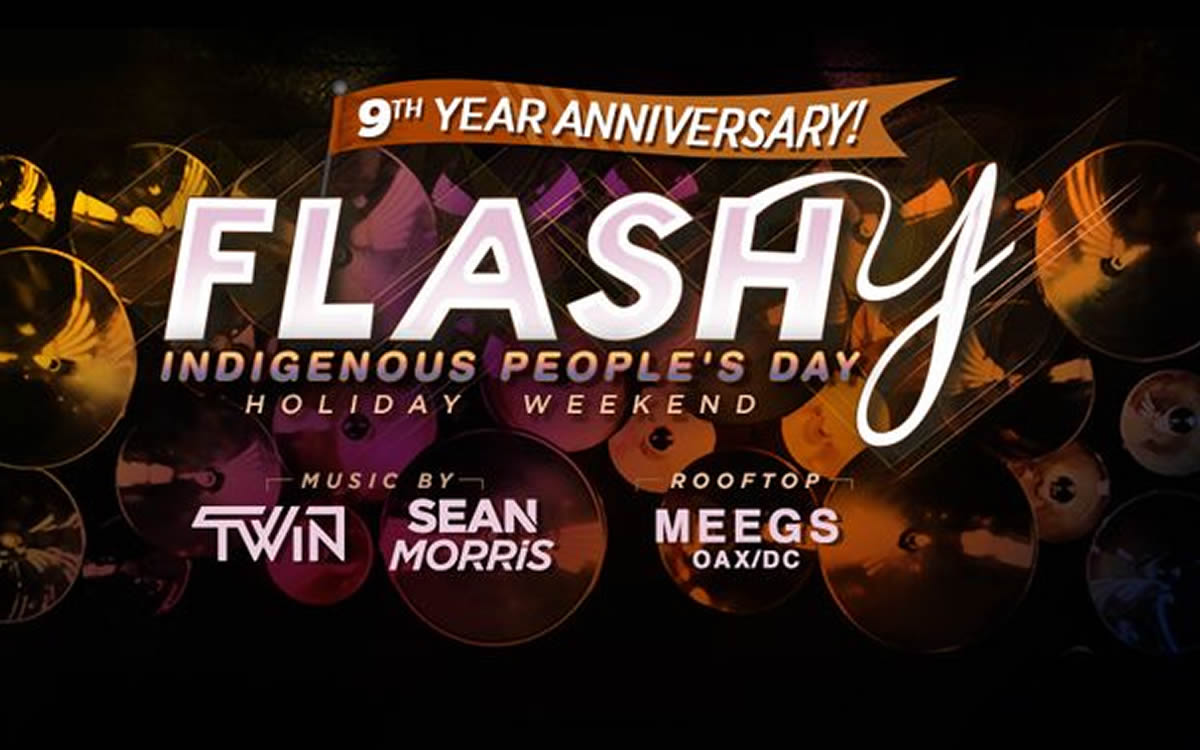 Sunday, Oct. 9
9 p.m.
Flash
645 Florida Avenue, N.W.
$30
Facebook | Eventbrite
The bar is open until 4 a.m. for this milestone celebration for the big dance party that is Flashy Sundays.
---
'Bros' bombs at weekend box office
Billy Eichner blames straight people for failing to show up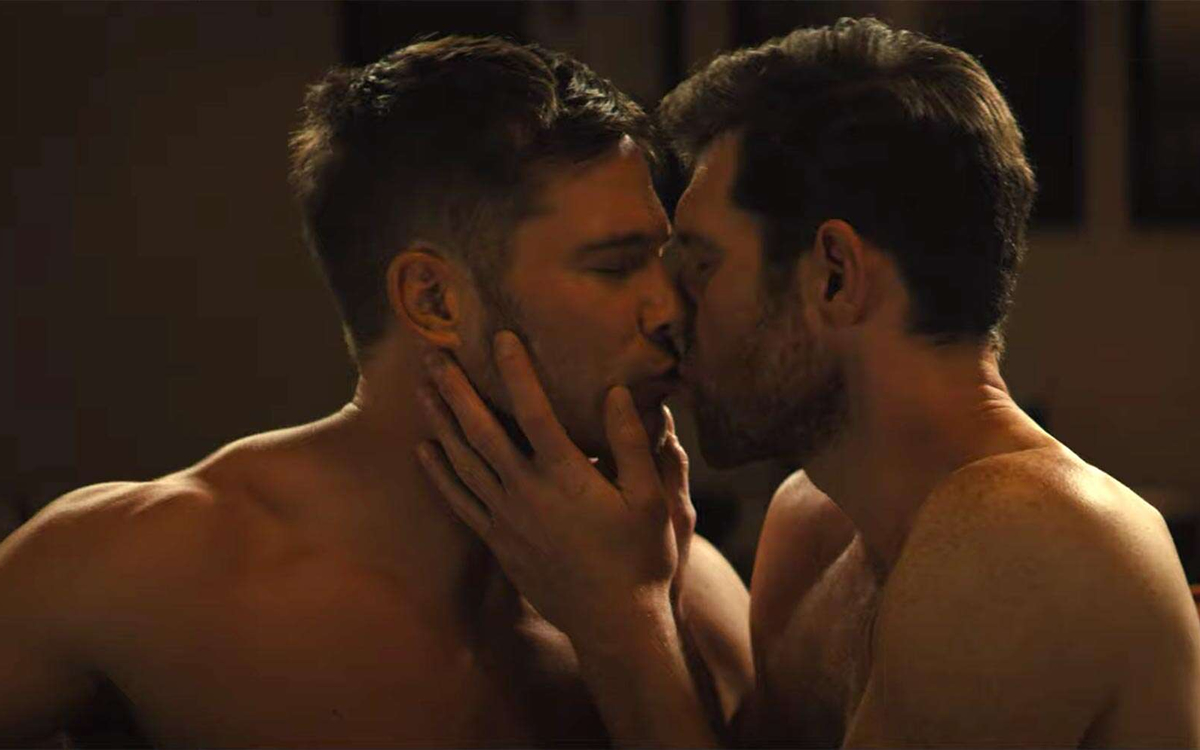 The much-hyped new film "Bros," touted as the first gay romantic comedy produced by a major Hollywood studio, bombed at the weekend box office, bringing in just $4.8 million, about half of the $8-10 million prediction for opening weekend.
The film, which stars Billy Eichner and Luke Macfarlane, finished in fourth place for the weekend; horror film "Smile" took the top spot with $22 million. Eichner quickly turned to Twitter to blame straight people for the poor showing.
"Even with glowing reviews, great Rotten Tomatoes scores, an A CinemaScore, etc., straight people, especially in certain parts of the country, just didn't show up for 'Bros,'" Eichner wrote. "And that's disappointing but it is what it is."
Not everyone agrees with Eichner's assessment. Variety, in a Monday story, cited marketing problems and a lack of star power as likely culprits for the disappointing numbers.
"For the romantic comedy genre, star power is integral these days to getting people out of the house," Variety's Zach Sharf and William Earl wrote. "Paramount's 'The Lost City' made it to the $105 million mark in the U.S. off the strength of pairing A-listers Sandra Bullock and Channing Tatum."
Additionally, the film's marketing focused on the historic nature of the film, rather than its comedic appeal.
"'Bros' marketing worked overtime to sell its importance as the first major LGBTQ studio comedy, but aggressively marketing a movie as a glass-ceiling breaker can make it feel like homework for viewers," Sharf and Earl noted.
There have also been anecdotal reports of homophobic incidents at theaters linked to the film's poster, which features a photo of Eichner and Macfarlane grabbing each other's butts.
"The goal was to make the funniest, laugh-out-loud movie as possible, that just happens to be about a gay couple," Eichner, 44, told the Blade in an interview last week.
The studio released a statement that it remains hopeful positive reviews and word-of-mouth will give "Bros" a long theatrical run. The film cost about $22 million to make.
Eichner served as writer, producer, and co-star of the film, a romantic comedy about two commitment-phobic gay guys in a relationship. All of "Bros" writers, producers, and the lead and supporting actors identify as LGBTQ (with the exceptions of director Nicholas Stoller and producer Judd Apatow).
Some observers worry that the poor showing by "Bros" could dissuade large studios from green-lighting LGBTQ-themed projects for mainstream release.
PHOTOS: Miss Gay Maryland 2022
Amethyst Diamond crowned pageant winner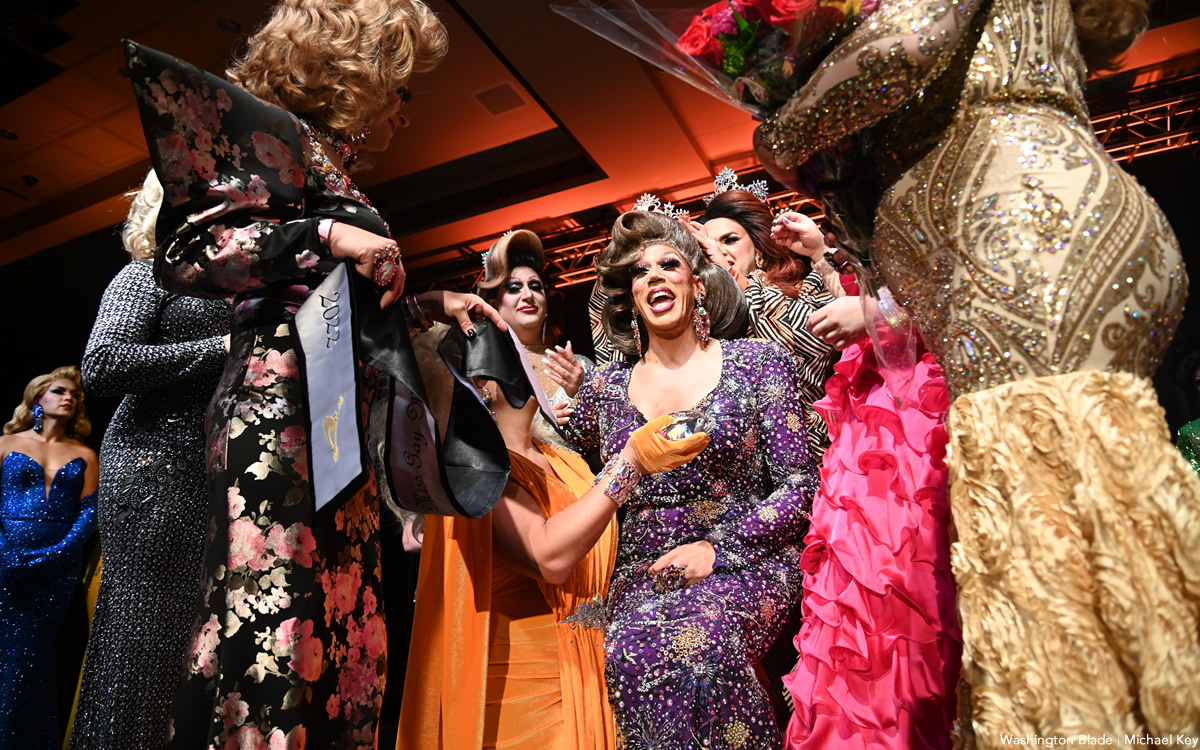 The winners and alternates of Miss Glamour Girl, Miss Gay Freestate and Miss Gay Western Maryland competed for the title of Miss Gay Maryland America 2022 at Horseshoe Casino in Baltimore, Md. on Saturday, Oct. 1. Special guest performers included Miss Gay Maryland 2021 Maranda Rights and Miss Gay America 2022 Dextaci.
Amethyst Diamond was crowned the winner with Dezi Minaj designated the first alternate. Both queens are eligible to compete in the Miss Gay America pageant in Little Rock, Ark. in January, 2023.
(Washington Blade photos by Michael Key)