Democratic platform committee hears marriage equality testimony
Freedom to Marry pushes for plank endorsing gay nuptials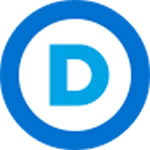 The fight to include a marriage equality plank in the 2012 Democratic Party platform is heating up as one LGBT advocate drew on support from Democratic governors and the late Sen. Ted Kennedy in testimony urging platform committee members to adopt such language.
Members of the platform drafting committee are holding a national hearing this weekend in Minneapolis, Minn., and hearing testimony from individuals seeking certain language in the platform. Among the witnesses Friday afternoon was Marc Solomon, national campaign director for Freedom to Marry, whose organization is taking the lead in pushing for an endorsement of same-sex marriage in the platform as part of its "Democrats: Say I Do" campaign.
Slated to speak on Saturday also in support of the language was Army Chief Warrant Officer Charlie Morgan, a lesbian New Hampshire guardsmen who has been diagnosed with stage-four incurable breast cancer, as well as Michael Macleod-Ball, the American Civil Liberties Union's chief of staff in the Washington Legislative Office, who'll speak about marriage and other LGBT and HIV/AIDS related issues.
In his prepared remarks, Solomon drew on the "evolution" that Obama completed on his way to endorsing same-sex marriage, but also made the case the Democratic Party as a whole has largely been responsible for advancing same-sex marriage, including Democratic governors like New York Gov. Andrew Cuomo and Massachusetts Gov. Deval Patrick.
"The Democratic Party has a noble history of fighting for the human and civil rights of all Americans," Solomon said. "Living up to that legacy, Democratic lawmakers have provided the vast majority of the support for the freedom to marry for gay and lesbian couples in states and in Congress, even as ending exclusion from marriage is now becoming a bipartisan cause."
Speaking with the Washington Blade by phone after his testimony, Solomon said the inclusion of a marriage-equality plank is important to keep up "momentum" in the advancement of same-sex marriage.
"At first the effort itself made a lot of news because we were asking the party to go someplace where the president wasn't yet," Solomon said. "I think every step towards our end game of full marriage equality nationwide is important, especially with the U.S. Supreme Court likely to take up some major cases next session, so we want to keep building momentum in every single way."
While committee members asked questions of others who presented testimony, Solomon said none were asked of him. At the same time, Solomon said no committee members expressed support for a marriage equality plank during the time he testified, but also didn't express support for any other idea presented to them.
A handful of the 15 members of the platform drafting committee have already pledged to advocate for a marriage equality plank. In response to inquiries from the Washington Blade, three voting members — Carlos Odio, a Latino Democratic activist, Donna Harris-Aikens, the National Education Association's director of policy and practice, and NARAL Pro-Choice America President Nancy Keenan — went on the record saying they'd unequivocally back such language, as did two non-voting members — Massachusetts Gov. Deval Patrick and Democratic National Committee Secretary Alice Germond.
But that explicit support isn't held everyone, including a high-profile openly gay member of the panel who recently married his longtime same-sex partner. Rep. Barney Frank (D-Mass.), who previously expressed lukewarm support for the idea of a marriage equality plank and he preferred language opposed to the Defense of Marriage Act, had at best an ambivalent take on marriage in the platform when asked about it by the New York Post.
"There may be a decision not to get into it a whole lot," Frank was quoted as saying. "This is a strategic judgment."
Solomon said Frank wasn't present during the time he presented his testimony before the panel, although most of the committee was there, including Philadelphia Mayor Michael Nutter and Rep. Barbara Lee (D-Calif.).
Still, in his testimony, Solomon credited the lawmaker for assisting with a previous effort to include a marriage equality plank in the Massachusetts State Democratic Party platform and called him a "tireless advocate" in helping with the effort to preserve a 2003 court ruling legalizing same-sex marriage in the state.
"Congressman Barney Frank was a tireless advocate, making the personal case to many, many state lawmakers," Frank said. "I remember Barney telling one conservative state representative, a bit tongue-in-cheek, 'What if I want to get married someday?' Well, this year Barney did marry the love of his life, and there are same-sex couples in Massachusetts who have already celebrated eight years of marriage, to their great joy and the great joy of their loved ones."
Solomon similarly praised Kennedy in his testimony for his support, drawing on a speech the late senator gave before his death in 2009 in which he said, "For all my years in public life, I have believed that America must sail toward the shores of liberty and justice for all. There is no end to that journey, only the next great voyage."
Similar testimony is expected to continue later during the national hearing. Morgan, among the gay service members who are suing to overturn DOMA as part of a lawsuit filed by the Servicemembers Legal Defense Network, is slated to echo Solomon's testimony in her remarks on Saturday. In February, Morgan met with staffers for U.S. House Speaker John Boehner (R-Ohio) to urge him to discontinue his defense of the anti-gay law in court.
But Macleod-Ball is expected to strike a different chord in his testimony. According to a blog posting on the ACLU's website by Ian Thompson, the ACLU's legislative representative, Macleod-Ball will advocate not only for marriage equality language, but also an endorsement of the Respect for Marriage Act; an endorsement of the Student Non-Discrimination Act; and including language to end stigma and discrimination against those who are living with HIV/AIDS; and strengthened enforcement of civil rights laws, such as the Americans with Disabilities Act.
A general sense of optimism that Democrats will include a marriage equality plank in the platform pervades now that President Obama has endorsed same-sex marriage. Democratic National Committee Chair Debbie Wasserman Schultz said earlier in this month in an interview with the Philadelphia Gay News that she "expect[s] marriage equality to be a plank in the national party platform." Solomon and Freedom to Marry's Evan Wolfson have expressed similar confidence.
"I have every confidence this is going to happen," Solomon told the Washington Blade. "I don't see any red flags in front of us and I think today went just as planned, just as hoped for."
The national hearing in Minneapolis is a prelude to a Detroit., Mich., meeting next month when the party's full platform committee will discuss amendments before presenting the platform to the Democratic National Convention in Charlotte, N.C. in September.
Many Democrats have endorsed the idea of including marriage equality plank in the Democratic Party platform, including House Minority Leader Nancy Pelosi (D-Calif.), U.S. Senate candidates Tammy Baldwin and Elizabeth Warren, four former Democratic National Committee chairs and 22 U.S. senators.
Amid calls to include a marriage equality plank in the platform, the Obama campaign has issued a response, although without attribution and with a statement was later clarified to mean that it isn't an endorsement of a marriage equality-inclusive platform.
"The President's personal views on marriage equality are known. The President and the Party are committed to crafting a platform that reflects the President's positions and the values of the Party," an Obama campaign spokesperson said last week in an email to the Washington Blade.
Biden, Harris, deliver remarks for White House Office of Gun Violence Prevention
Pulse survivor Brandon Wolf among those who spoke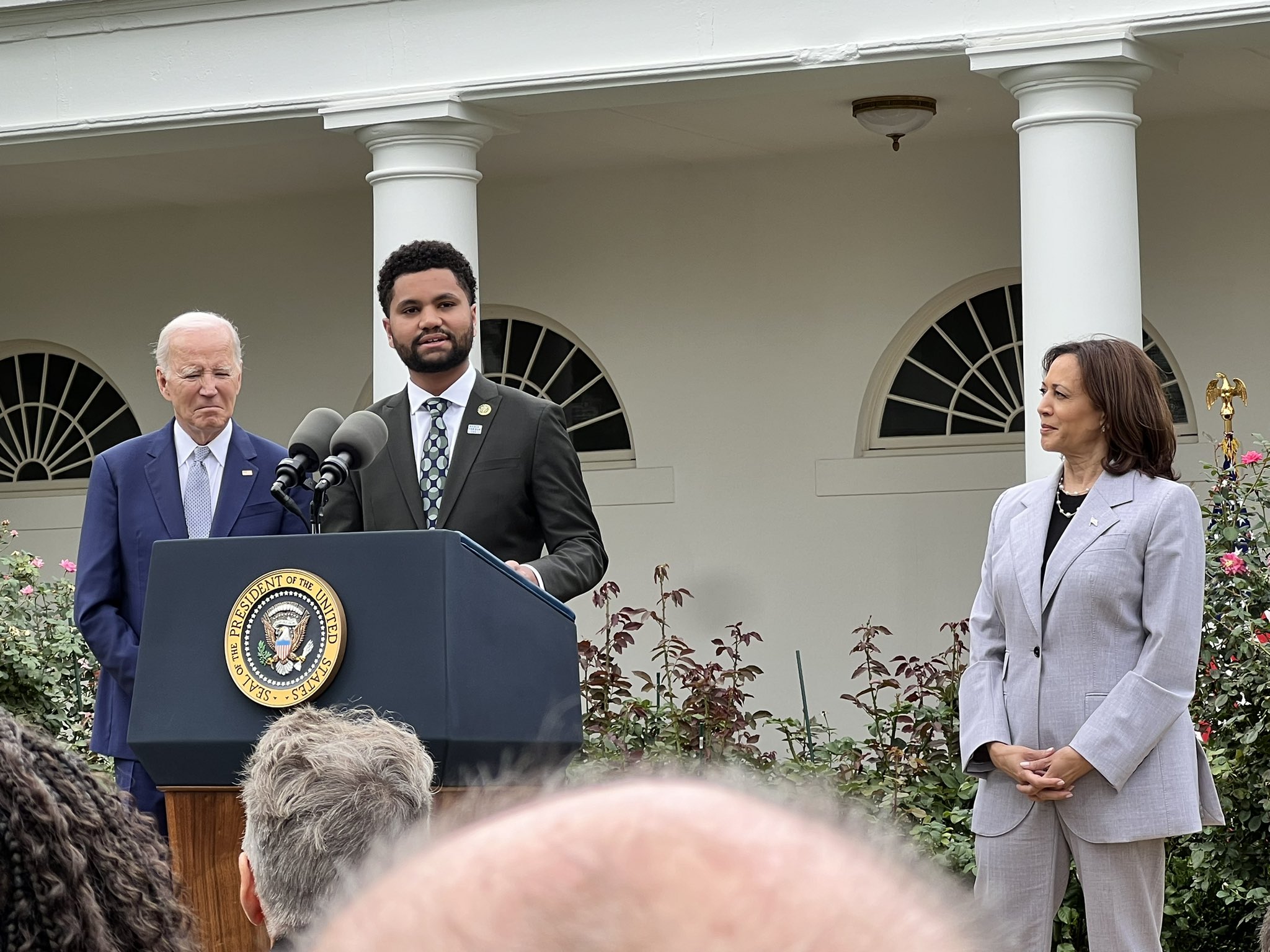 President Joe Biden, Vice President Kamala Harris, and U.S. Rep. Maxwell Frost (D-Fla.) addressed an audience from the Rose Garden of the White House on Friday to honor the establishment of a first-ever White House Office of Gun Violence Prevention.
In a press release Thursday announcing the move, the administration said its aim is to implement and expand the provisions of last year's Bipartisan Safer Communities Act along with those contained in the president's executive orders targeting issues of gun violence.
Additionally, Biden explained in his remarks, the office will coordinate more support for survivors, families and communities, including mental health services and financial aid; identify new avenues for executive action; and "expand our coalition of partners in states and cities across America" given the need for legislative solutions on the local and state level.
Harris, who will oversee the office, pledged to "use the full power of the federal government to strengthen the coalition of survivors and advocates and students and teachers and elected leaders to save lives and fight for the right of all people to be safe from fear and to be able to live a life where they understand that they are supported in that desire and that right."
The vice president noted her close experiences with the devastating consequences of gun violence in her work as a federal prosecutor, San Francisco district attorney, California attorney general and in her current role.
Biden's comments also included highlights of his administration's accomplishments combatting gun violence and a call to action for Congress to do more. "It's time again to ban assault weapons and high capacity magazines," he told lawmakers.
The president also credited the the work of advocates including those who were gathered at the White House on Friday: "all of you here today, all across the country, survivors, families, advocates — especially young people who demand our nation do better to protect all; who protested, organized, voted, and ran for office, and, yes, marched for their lives."
Taking the stage before introducing Biden, Frost noted that "Right before I was elected to Congress, I served as the national organizing director for March for Our Lives, a movement that inspired young people across the nation to demand safe communities."
"The president understands that this issue especially for young people, especially for marginalized communities, is a matter of survival," the congressman said. And the formation of this office, "comes from Pulse to Parkland," he said, adding, "we fight because we love."
Human Rights Campaign National Press Secretary Brandon Wolf, a survivor of the 2016 Pulse nightclub shooting, which was America's second deadliest mass shooting and the deadliest against the LGBTQ community, shared a comment with the Washington Blade after Friday's ceremony:
"Seven years ago, when my best friends and 47 others were murdered at our safe place — Pulse Nightclub — we promised to honor them with action. This is what that looks like. This deep investment in the fight to end gun violence matters, and I cannot wait to see Vice President Harris lead these efforts. We can blaze the path toward a future free of gun violence. And today marked an important step in that direction."
Federal judge: drag is 'vulgar and lewd,' 'sexualized conduct'
Ruling 'bristles with hostility toward LGBTQ people'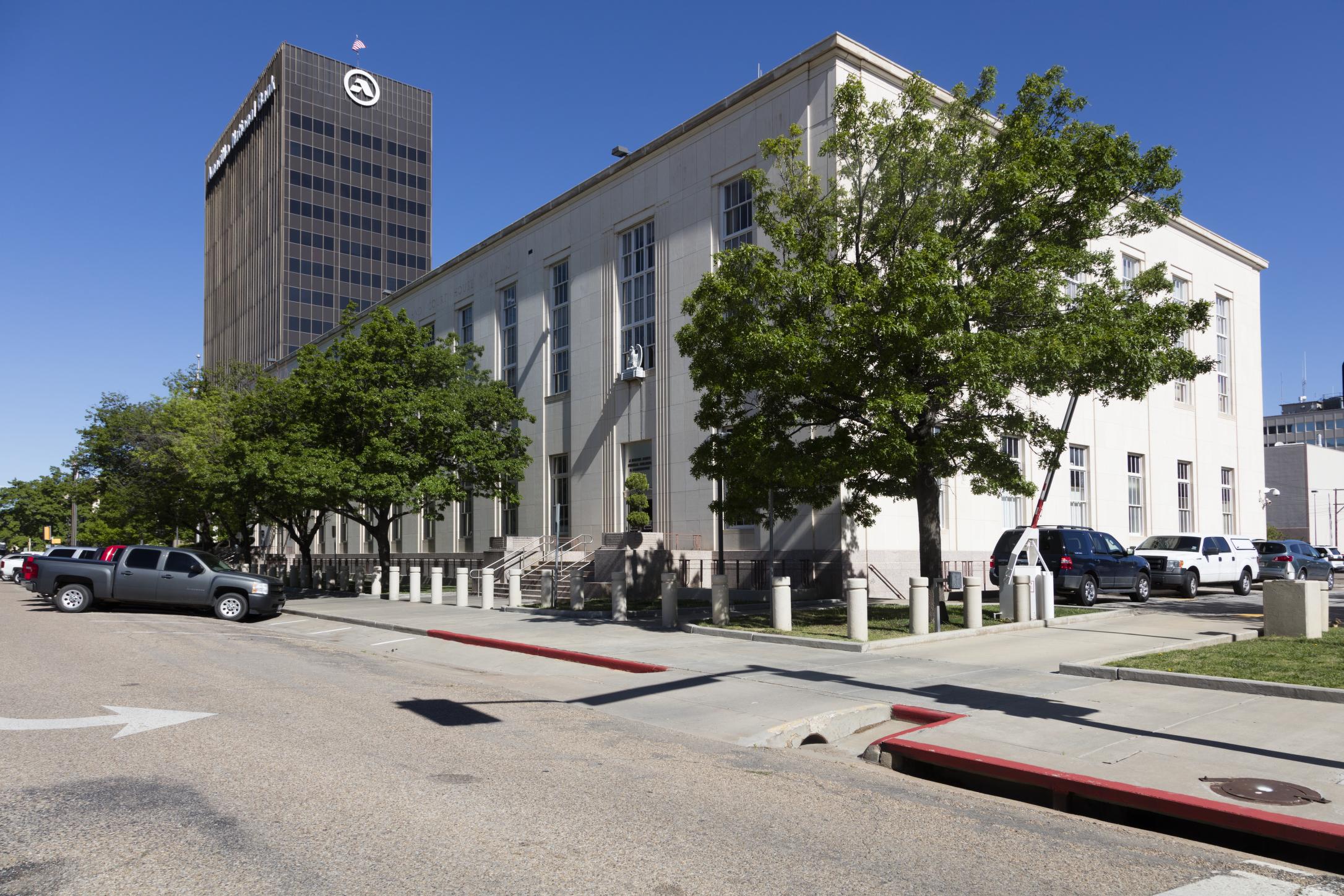 Judge Matthew Kacsmaryk of the U.S. District Court for the Northern District of Texas issued a ruling Thursday denying relief to a group of university students who sought to host a drag show over the objections of their school's president.
A Trump appointed jurist with deep ties to anti-LGBTQ and anti-abortion conservative legal activists, Kacsmaryk argued that drag performances probably do not constitute speech protected by the First Amendment.
As Slate Senior Writer Mark Joseph Stern wrote on X, this conclusion "conflicts with decisions from Texas, Florida, Tennessee and Montana which held that drag is constitutionally protected expression."
"It also bristles with undisguised hostility toward LGBTQ people," he added.
Kacsmaryk's 26-page decision describes drag performances as lewd and licentious, obscene and sexually prurient, despite arguments the plaintiffs had presented about the social, political, and artistic merit of this art form.
Judge Matthew Kacsmaryk refuses to grant relief to Texas college students who may be punished for hosting a drag show.

His condemns drag as "vulgar and lewd" "sexualized conduct" that harms children and is likely unprotected by the First Amendment. https://t.co/UPeolMfGON

— Mark Joseph Stern (@mjs_DC) September 22, 2023
As the Human Rights Campaign recently wrote, "drag artists and the spaces that host their performances have long served as a communal environment for queer expression."
The group added, "It is a form of art and entertainment, but, historically, the performances haven't only served to entertain, but also to truly advance the empowerment and visibility of LGBTQ+ people."
Nevertheless, anti-LGBTQ conservative activists and organizations have perpetuated conspiracy theories about members of the community targeting children for sexual abuse including by bringing them to drag performances.
Among these is a group with ties to the Proud Boys that was cited by Kacsmaryk in his ruling: Gays Against Groomers, an anti-LGBTQ and anti-transgender extremist group, according to the Anti-Defamation League and Southern Poverty Law Center.
Harris to oversee White House Office of Gun Violence Prevention
Goal is to implement and expand upon legislation, executive actions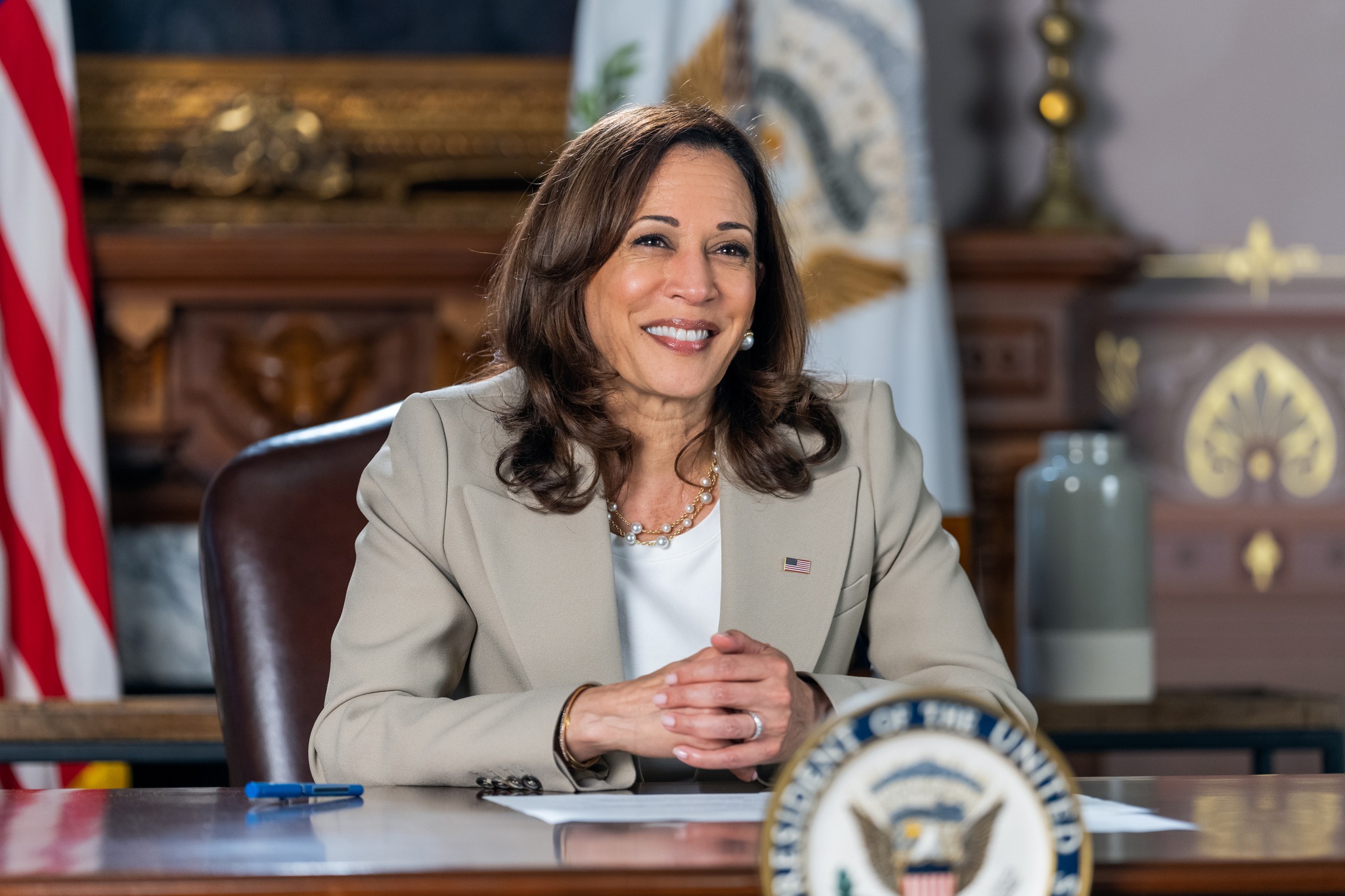 The White House announced Thursday evening that President Joe Biden on Friday will establish the first-ever White House Office of Gun Violence Prevention, to be overseen by Vice President Kamala Harris.
The office will focus on implementing and expanding upon executive and legislative actions, including the Bipartisan Safer Communities Act, "to reduce gun violence, which has ravaged communities across the country."
Serving under Harris will be Stefanie Feldman, "a longtime policy advisor to President Biden on gun violence prevention," and "leading gun violence prevention advocates Greg Jackson and Rob Wilcox."
"Every time I've met with families impacted by gun violence as they mourn their loved ones, and I've met with so many throughout the country, they all have the same message for their elected officials: 'do something,'" Biden said in a statement.
The president noted his signing of last year's bipartisan gun violence prevention law, a flagship legislative accomplishment for the administration, along with his issuance of more executive actions than any president in history to address this problem.
Calling these "just the first steps," Biden said the establishment of the White House Office on Gun Violence Prevention will "build upon these measures and keep Americans safe."
He also urged Congress to do more by passing legislation requiring universal background checks, and baning assault weapons and high capacity magazines.
In a statement, Harris said, "This epidemic of gun violence requires urgent leadership to end the fear and trauma that Americans experience every day."
"The new Office of Gun Violence Prevention will play a critical role in implementing President Biden's and my efforts to reduce violence to the fullest extent under the law," she said, "while also engaging and encouraging Congressional leaders, state and local leaders, and advocates to come together to build upon the meaningful progress that we have made to save lives."
"Our promise to the American people is this: we will not stop working to end the epidemic of gun violence in every community, because we do not have a moment, nor a life to spare," the vice president said.