Bill Clinton, Pelosi bring AIDS conference to a close
Former president seeks universal access to treatment for people with HIV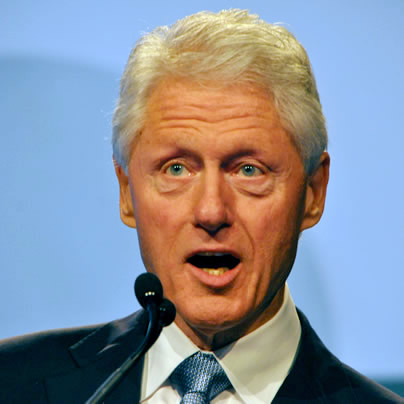 Former President Bill Clinton on Friday called for a more effective use of resources in the fight against HIV/AIDS.
"We need a new level of openness about how every last dollar is spent by countries, by governments, by NGOs," he said during the International AIDS Conference's closing session at the Walter E. Washington Convention Center.
The Clinton Health Access Initiative through the former president's foundation in 2010 announced a partnership with the South African government to expand access to HIV testing and antiretroviral treatment. More than 400,000 additional South Africans with HIV had received these drugs within a year of the program's inception. Clinton further pointed out that the initiative has saved the country roughly $700 million over the last two years.
A CHAI and Center for Global Development study of more than 100 health facilities in Ethiopia, Malawi, Rwanda and Zambia in 2011 found it cost an average of $200 — $682 annually in South Africa because of higher health and labor costs — a year to treat a person with HIV. A President's Emergency Plan for AIDS Relief analysis that was released during the 2010 International AIDS Conference in Vienna placed this figure at $880 a year.
The World Health Organization estimated that 5.2 million of the 15 million people with HIV globally received treatment at the end of 2009. "There is no excuse for failing to provide treatment for the remaining 10 million people in need," said Clinton, referring to the goal of universal access by 2015.
The international HIV/AIDS community also seeks to virtually eliminate mother-to-child transmissions — Secretary of State Hillary Clinton on Monday announced that the U.S. government would pledge an additional $80 million to achieve this benchmark as part of a broader $157 million pledge towards what she described as an AIDS-free generation. They have also pledged to reduce new HIV infection rates by 50 percent over the next three years.
The former president acknowledged that the global financial crisis has adversely affected the amount of money that donor countries can give — although he noted that the United Kingdom and Ireland are among those that continue to contribute inspire of austerity measures. He further pointed to the Bill and Melinda Gates Foundation and other private foundations and donors that have increased their support of global HIV/AIDS efforts in recent years.
"There's an enormous amount of private money being raised and spent and there will be more," said Clinton. "Governments, even in this difficult time, I believe will do more if we prove we're maximizing the amount of money they have given."
The former president noted only slightly more than a quarter of the 1.2 million Americans living with HIV "are getting optimum care." He further cited statistics that new infection rates among young gay men — and particularly among black men under 30 who have sex with men continue to rise. Clinton also spoke about the epidemic's continued impact on Latinos, Native Americans, Asians and Pacific Islanders.
"Many of them feel that because of the overall progress made in the fight against AIDS, they're just going to be left out and left behind," he said.
Clinton also applauded D.C. for efforts to fight HIV. These include the distribution of more than five million male and female condoms last year and a 72 percent decrease in HIV rates among intravenous drug users between 2007 and 2010. Mayor Vincent Gray reiterated at the AIDS Memorial Quilt on the National Mall on Sunday that no baby has been born with HIV in the city since 2009.
"In this city, government and community leadership has been reinvigorated," said Clinton. "They are making a different."
Pelosi: We have an obligation to continue HIV/AIDS fight

In a separate speech, House Minority Leader Nancy Pelosi (D-Calif.) recalled the epidemic's early impact in San Francisco.
"It was 31 years ago when we first heard in our community that doctors at UCSF (University of California-San Francisco) were seeing unlike anything they'd seen before, symptoms that harkened back to the Middle Ages," she said. "Many of you could tell this same story. Quickly, AIDS began to take a terrible toll. Soon, we were going to as many as two funerals a day. Quickly we know that this was an emergency and that we had to pull out all the stops."
Pelosi's first speech in Congress after she arrived on Capitol Hill in 1987 was about AIDS. She said that some of her fellow lawmakers questioned why she decided to speak about the issue.
"I said: 'I said it because that's what I came here to do,'" recalled Pelosi.  "But recognize that was the sign of the times in Washington, D.C."
She said she and other San Franciscans saw themselves at the center of the epidemic.
"We were ground zero, as we saw it, of the AIDS assault — on our health, on our economy and on our community; on the lives of our dear friends," said Pelosi, who later sewed a patch on the AIDS Memorial Quilt in memory of the flower girl at her wedding who lost her battle to the disease. "With death, denial, and discrimination against those with the disease, AIDS was not only a challenge to our scientific and medical professionals; it was a challenge to the conscience of all of us and it remains so to this day. We knew we had to organize, not just agonize — and organize, not agonize, and organize not agonize we did."
She specifically cited California Congressman Henry Waxman and the late-Massachusetts Sen. Ted Kennedy for their efforts to secure passage of the Ryan White Care Act in 1990. Pelosi praised Clinton and former President George W. Bush for their commitment to the fight against the global AIDS epidemic. And she applauded President Obama for both signing the health care reform bill and repealing the travel ban for people with the virus.
"On the brink of the AIDS-free generation, we must carry on with determination, hope, and courage," said Pelosi. "Courage is one of the defining qualities that we always must bring to this. In doing so, we will succeed in turning the tide together. Thank all of you, to every one of you for your leadership, your activism, for your commitment to ending HIV/AIDS once and for all."
Comings & Goings
Conner promoted to manager of Scott Circle Communications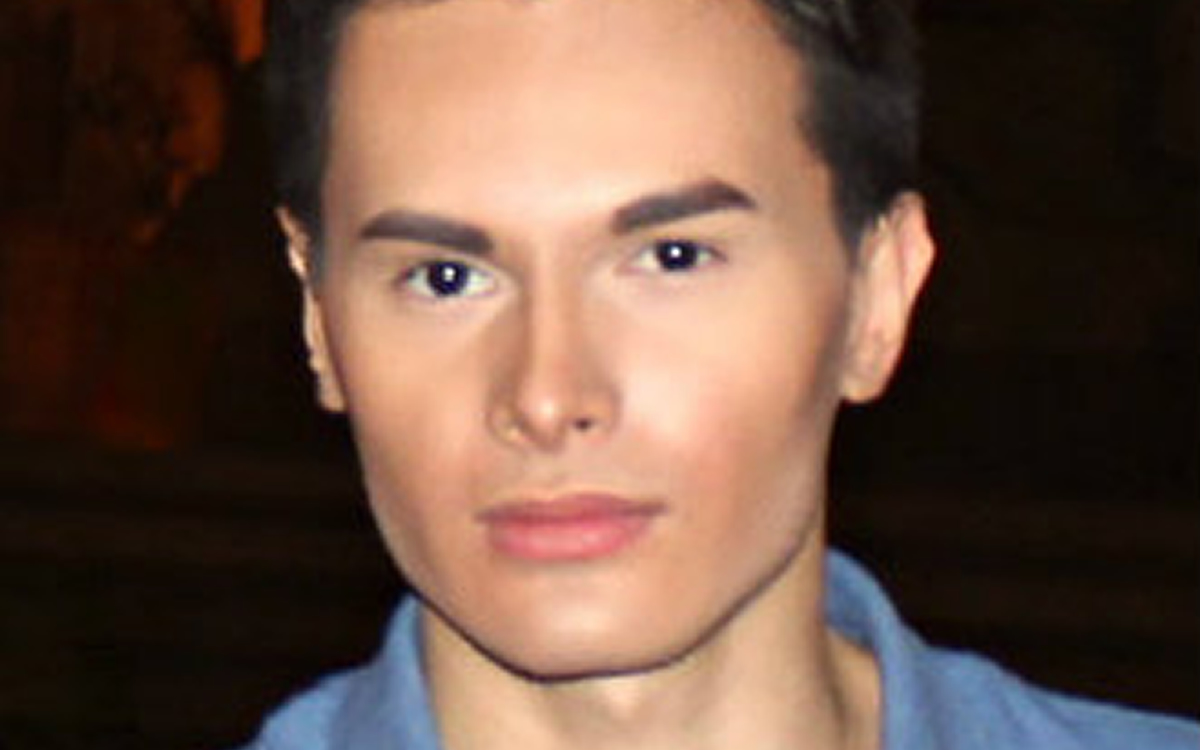 The Comings & Goings column is about sharing the professional successes of our community. We want to recognize those landing new jobs, new clients for their business, joining boards of organizations and other achievements. Please share your successes with us at: [email protected].
Congratulations to Robert Conner, promoted to manager of Scott Circle Communications. On his promotion Conner said, "I'm proud to be promoted to manager of Scott Circle Communications. Our clients are all mission-driven. I am fortunate to use my expertise to help clients communicate complex and urgent information to the public in order to help people learn about new research relating to their health, and the society around them. As an activist fighting for equality and LGBTQ causes, my daily work at Scott Circle Communications aligns with my overarching life goal of using communication to benefit the greater good by writing clearly to bridge misunderstandings."
Conner previously worked at SKDKnickerbocker in D.C. Prior to that he had been an intern in the office of Sen. Bob Casey (D-Pa.). He has had a number of speaking engagements with the Public Relations Society of America (PRSA) and received a bronze Bulldog Award for Best Media Relations Campaign 2022. He served as chair of the volunteer engagement committee of the Human Rights Campaign in Greater Philadelphia.
Conner earned his bachelor's degree in political science from Swarthmore College, Swarthmore, Pa.
Congratulations also to Christopher Rudolf who joined Atlantic Shores Sotheby's International Realty in Ocean City, Md. Rudolph is a licensed Realtor in Maryland and Delaware specializing in the beaches and coastal areas of Worcester County, Md., and Sussex County, Del. He said, "I have been assisting buyers and sellers of real estate in our area since 2015. I thoroughly enjoy helping people achieve their dreams of coastal property ownership. The Maryland/Delaware seashore is a very cool place that I like to call home, and teaching people about the history and attractions of the region is a lifelong passion of mine."  
In addition to real estate in the warm months, Rudolf works part-time as a manager at The Kite Loft of Ocean City. He was appointed to the Ocean City Board of Zoning Appeals in 2013 by Ocean City Mayor Rick Meehan, and recently was elected chair of the board.  
He earned his bachelor's degree in political science from Salisbury University in Maryland.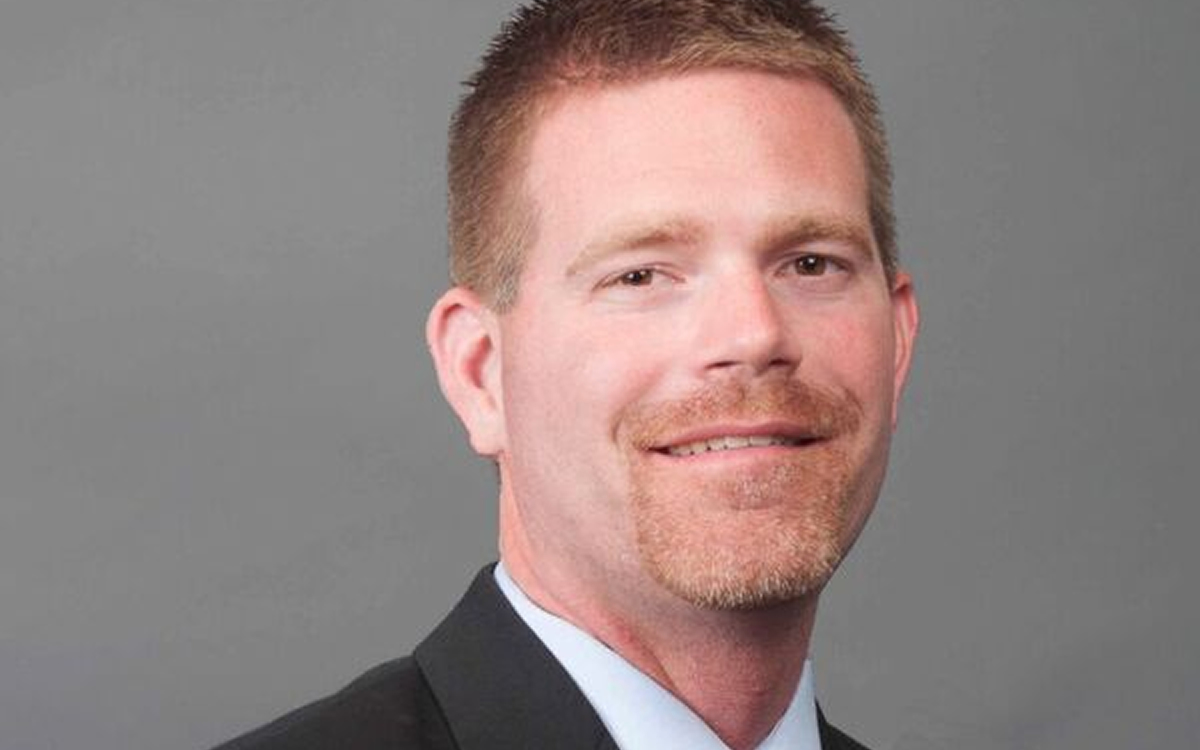 Lesbian candidate trails by just 17 votes in Hyattsville Council race
Election board mum on whether all ballots are counted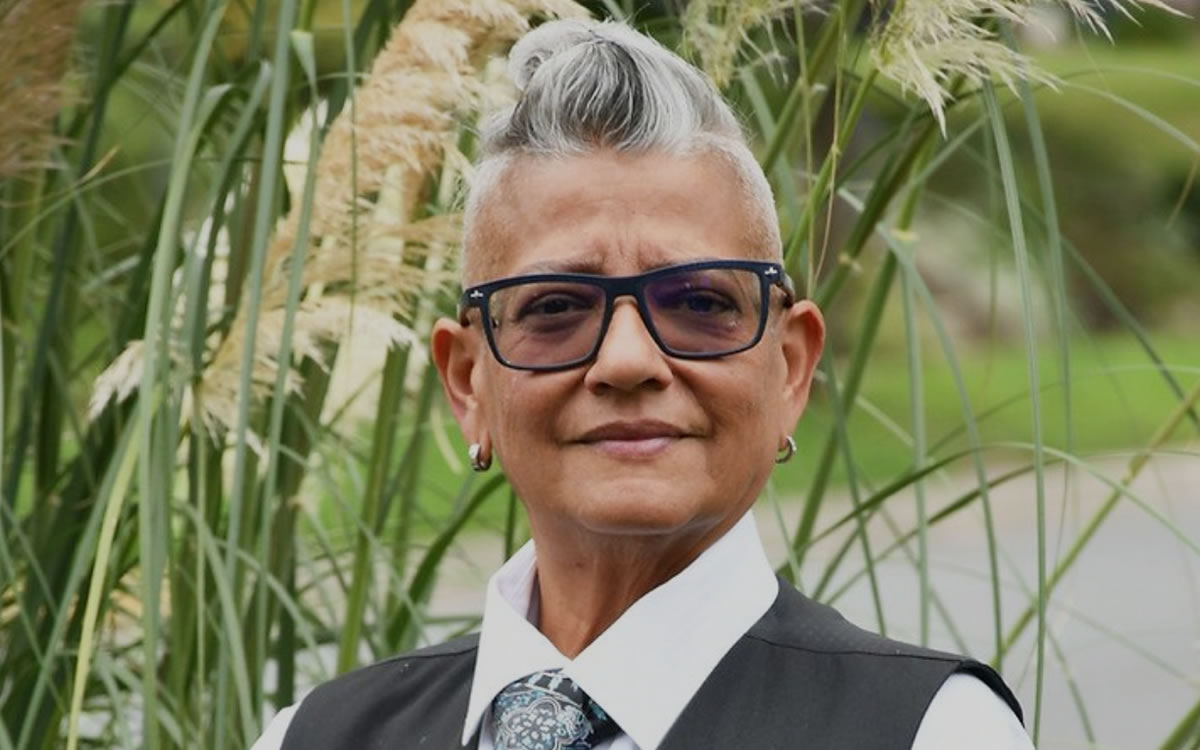 Lesbian activist and diversity consultant Lisbeth Melendez Rivera was behind her closet rival by just 17 votes on Tuesday night in a three-candidate special election to fill a vacant seat on the Hyattsville, Md., City Council.
In what it said were the unofficial results of the special election, the Hyattsville Board of Supervisors of Elections posted on its website that candidate Emily Strab had 280 votes, Melendez Rivera had 263 votes, and candidate Kelly Burello had 152 votes. Three votes were cast for write-in candidates, the election night posting said.
"Results are unofficial until certified by the Board of Supervisors of Election," the posting said. The certification was scheduled to take place at 1 p.m. Thursday, Oct. 6.
The online posting of the results did not say whether there were any outstanding votes from absentee or mail-in ballots. A spokesperson for the election board couldn't immediately be reached Tuesday night or Wednesday morning.
The Ward 2 seat on the 10-member Hyattsville Council in the Prince George's County suburban city became vacant when the incumbent Council member, Robert Croslin, won election as mayor.
Melendez Rivera currently operates BQN Consulting, a firm she created to provide support services related to organizing, training and capacity building, according to the firm's website. The website says that from 2014 to 2017 she served as Director of Latinx & Catholic Initiatives for the Human Rights Campaign, the D.C.-based national LGBTQ advocacy organization.
"I congratulated Emily," Melendez Rivera told the Washington Blade Wednesday morning.
"Have I said this is the end? No, because I want to wait until tomorrow at 1 to see the outcome," she said.
"What I know is everything that was available to them was counted as of 9:30 last night," she said, referring to the election board. "There is a process today. They will do a last check of the mail to see if anything was postmarked before 8 p.m. last night," Melendez Rivera said in referring to possible additional mail-in ballots.
Melendez Rivera said she portrayed herself as the most progressive of the three candidates running for the nonpartisan City Council seat in a city that many consider to be one of the most progressive jurisdictions in the Washington metro area. Residents starting at age 16 and non-citizen immigrants are allowed to vote in local elections.
Like Melendez Rivera, Strab, a former teacher and school administrator, and Burello, who has worked as a workplace diversity trainer, each expressed support for Hyattsville's diverse population, including racial minorities and immigrants.
The 698 total votes cast in the special election as of Tuesday night is considered a low turnout in the Ward 2 election district, which has a little over 2,000 registered voters.
This story will be updated when new information becomes available.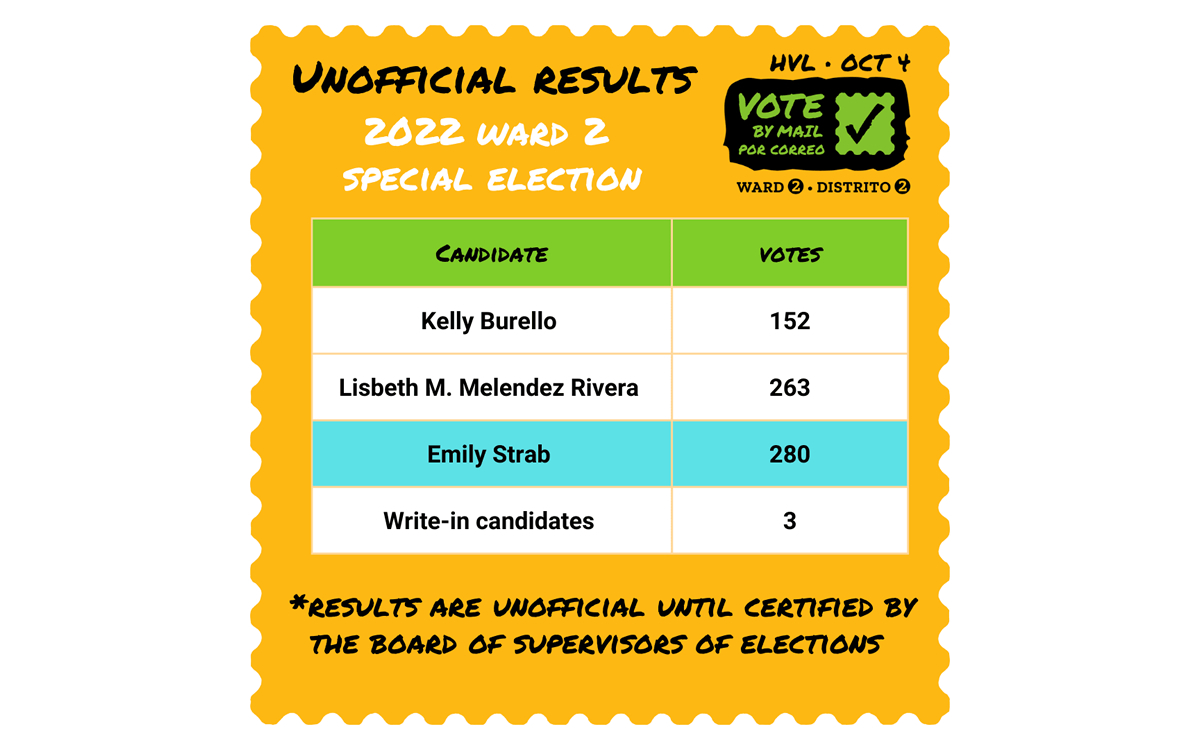 Gay ANC commissioner nominated for director of D.C. Office of ANCs
Confirmation hearing set for Oct. 12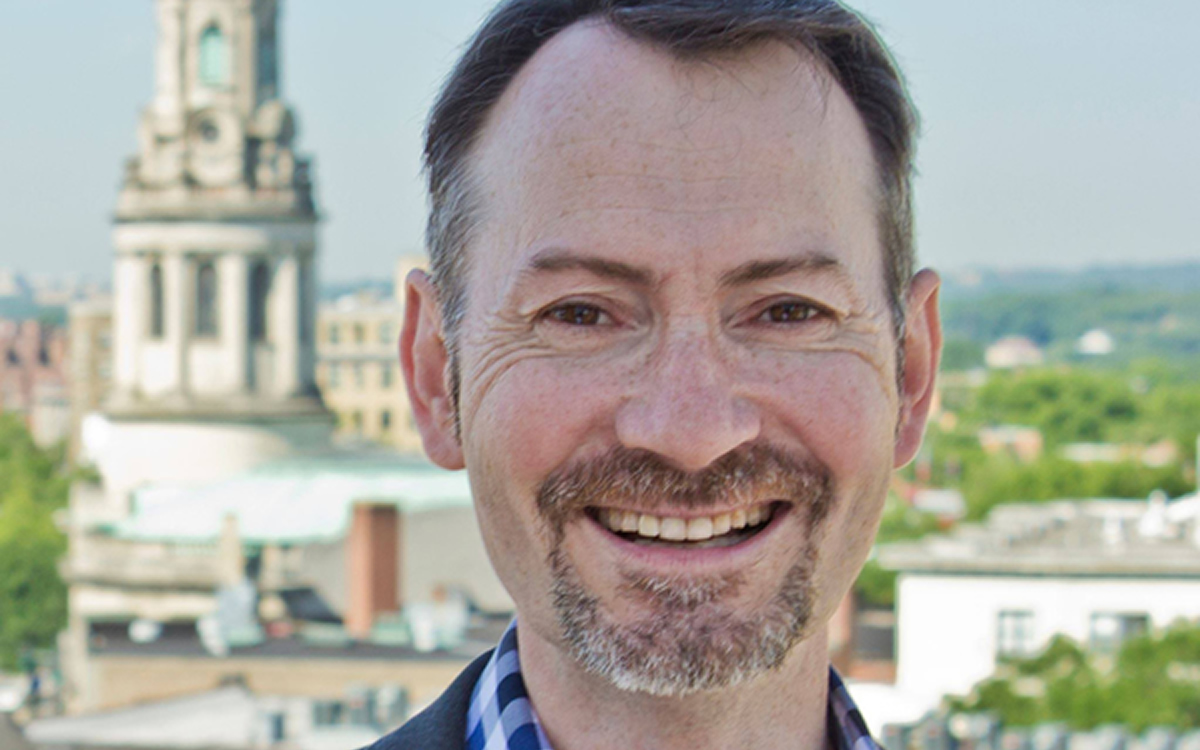 D.C. Council Chair Phil Mendelson (D-At-Large) on Sept. 19 introduced a resolution nominating gay law librarian and Ward 1 Advisory Neighborhood Commissioner Kent Boese to become executive director of the D.C. Office of Advisory Neighborhood Commissions.
The ANC Office director, who is nominated and confirmed by the Council, oversees the operations of the city's 40 ANCs, which consist of nearly 300 commissioners representing single member ANC districts located in neighborhoods throughout each of the city's eight wards.
Boese currently represents ANC Single Member District 1A08 in Ward 1.
Shawn Hilgendorf, staff director of the D.C. Council Committee on Government Operations and Facilities, which has jurisdiction over the Office of ANCs, said Mendelson nominated Boese for the Executive Director's position after the committee earlier this year accepted applications for the position and "interviewed a number of candidates."
The Council's Committee of the Whole, which is chaired by Mendelson, is scheduled to hold a confirmation hearing for Boese on Oct. 12, Hilgendorf said. The committee consists of all 13 members of the Council. If it approves Boese's nomination, as expected, the full Council is expected to then take a final vote on the resolution calling for Boese's appointment.
Boese is a former president of the D.C. Gertrude Stein Democratic Club, the city's largest local LGBTQ political group, which has since changed its name to the Capital Stonewall Democrats. In 2018, Boese ran unsuccessfully as a candidate for the Ward 1 D.C. Council seat in the Democratic primary.
A resumé for Boese submitted to the Council at the time of his nomination says he has worked since August 2008 as a law librarian, manager of technical services, and manager of library services for the D.C. law firm Wiley Rein.
"I'm honored & humbled by the confidence & support I've received from Chairman Mendelson during the selection process for a new Director of OANC," Boese wrote in a Twitter posting. "I'm excited to leverage my ANC experience & relationships to build stronger supports & new services for ANCs across DC."
Created under the city's Home Rule Charter in the 1970s, ANCs serve as non-partisan, unpaid bodies that advise city government agencies on a variety of issues impacting neighborhoods, including zoning, trash collection, liquor license approval, and public safety. Although D.C. government agencies make the final decisions on these issues, they are required to give "great weight" to the recommendations of the ANCs.
ANC commissioners are elected to two-year terms by the approximately 2,000 people who live in their Single Member Districts.
The director of the ANC Office oversees the administrative affairs, including the budgets, for all of the ANCs. The position became vacant last year when its longtime director Gottlieb Simon resigned. The Council appointed Schannette Grant as interim executive director while it conducted its search for a permanent director.