Cuban LGBT activists cite progress, ongoing harassment
Authorities detained Leannes Imbert Acosta in Havanafor 12 hours on Sept. 11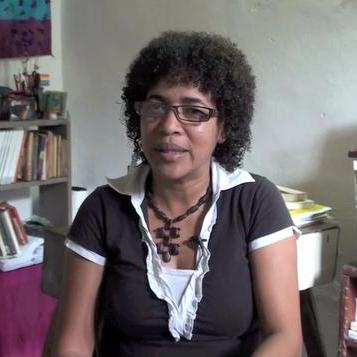 NEW YORK– A leading Cuban LGBT rights advocate says that the country's activists continue to suffer harassment and discrimination in spite of high profile pro-LGBT campaigns on the island.
"We are starting to understand how to organize in a more effective manner," said Leannes Imbert Acosta, national coordinator of the Cuban LGBT Platform, an umbrella organization she co-founded in June of 12 of the island's independent LGBT rights groups. She spoke during a panel on LGBT rights in Cuba at the Schomberg Center for Research and Black Culture in Manhattan on Saturday. "There is more societal tolerance, but discrimination still exists."
The website Cubanet reported that two Cuban security officials detained Imbert Acosta on Sept. 11 as she left her Havana home to deliver to Mariela Castro, director of the country's National Center for Sexual Education (CENESEX.) materials for a planned exhibit on forced labor camps to which the government sent more than 25,000 gay men and others deemed unfit for military service during the 1960s. Castro, the daughter of Cuban President Raúl Castro, has said CENESEX would conduct an investigation into these camps, known as Military Units to Aid Production or by their Spanish acronym UMAPs, but Imbert and other activists maintain that Castro has refused to work with them on this issue.
Cuba Archive, a New Jersey-based organization that documents the Cuban government's human rights abuses, said that authorities confiscated Imbert's materials and pressured her to cancel the planned exhibit before releasing her 12 hours later.
Castro becomes public face of Cuba's gay rights movement
Mariela Castro has spearheaded a number of campaigns designed to prevent the spread of HIV/AIDS and promote the acceptance of LGBT people on the island over the last decade.
Castro successfully lobbied the Cuban government to begin offering free sex-reassignment surgery under the country's national health care system in 2010. She has also spoken out in support of marriage rights for same-sex couples.
Castro appeared at the New York Public Library with Rea Carey, executive director of the National Gay and Lesbian Task Force, in May while she and other Cuban scholars visited the United States. She also met with other LGBT activists in San Francisco during the trip.
"I honestly think that the activities of Mariela Castro and the CENESEX have been positive regarding the rights of LGBT people in Cuba," said Emilio Bejel, a Cuban-born poet who immigrated to the United States in the 1960s. The government frequently imprisoned gays and lesbians until it repealed the country's sodomy law in 1979, but activists and others maintain that authorities continue to use public decency and assembly laws to harass them. "The difference between the situation today and just a few years ago is considerable, but there is still a refusal from the Cuban government to give full rights afforded to LGBT people."
Achy Obejas, a lesbian Cuban American writer and journalist from Chicago who immigrated to the United States from Cuba with her family when she was six, agreed.
"Mariela's work has been, actually I think, very good in terms of getting non-queers to talk about queers," she said. "We never needed Mariela for us to talk about us. What she's done is sort of made the topic more accessible, more common in places where this conversation wouldn't be happening unless there was a queer person present or a queer problem to contend with."
Mabel Cuesta, a lesbian Cuban-born writer who is an assistant professor in the University of Houston's Department of Hispanic Studies, noted that police continue to raid private gay parties — Spanish filmmaker Pedro Almodóvar and French fashion designer Jean-Paul Gaultier were among the hundreds of people detained at a popular gay nightclub in Havana in 1997.
Independent LGBT rights groups and publications remain banned in Cuba, while the government requires officially sanctioned clubs to be heterosexual. Authorities arrested members of the Cuban Association of Gays and Lesbians, an independent LGBT rights group, after the government shut it down in 1997.
Ignacio Estrada Cepero, a gay HIV/AIDS activist who founded the Cuban League Against AIDS in 2003, said from Havana that those with the virus in the country continue to face discrimination. Until 1993, the Cuban government forcibly quarantined people with HIV/AIDS in state-run sanitaria. Estrada, who is positive, noted that 577 Cubans with the virus remain in prison for what he described as the crime of "pre-criminal social dangerousness."
Observers credit the country's condom distribution campaign and sexual education curriculum for producing one of the world's lowest HIV infection rates. Cubans with the virus have access to free anti-retroviral drugs through the country's health care system, but Estrada complained that these medications do not always reach those who need them.
"What we're confronting in Cuba is a situation where people with HIV/AIDS… are living without," he said. "We don't have access to medication and our rights are violated."
Jafari Allen, assistant professor of anthropology and African American studies at Yale University who has conducted research in Cuba, was also on the panel.
Avoiding a shutdown looks likely as House clears bipartisan spending bill
45-day continuing resolution passed 335-91.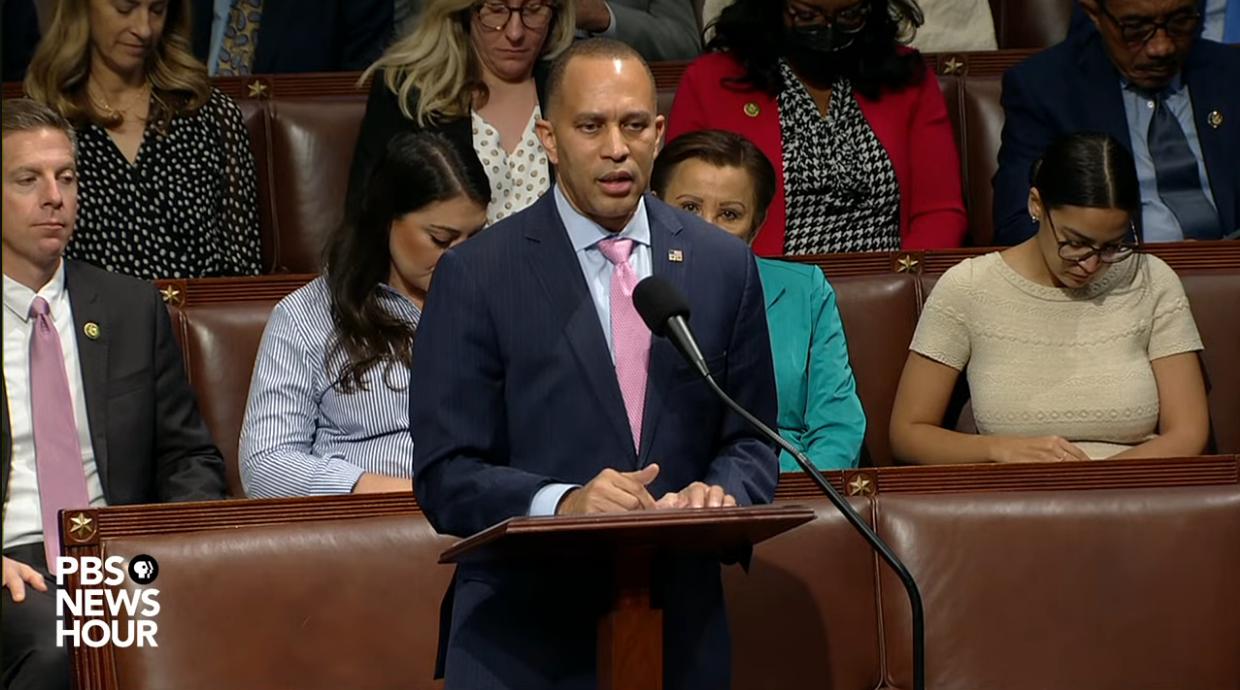 The U.S. House on Saturday approved a 45-day continuing resolution that, should the Senate approve the stopgap measure, as expected, will avert a government shutdown.
In a stunning turn of events, a coalition of Republicans and Democrats backed the proposal, H.R. 5860 advanced by House Speaker Kevin McCarthy (R-Calif.), which was passed with a vote of 335-91.
Ninety Republicans and one Democrat voted against the continuing resolution which, in addition to funding U.S. government agencies through mid-November, will provide billions in disaster relief .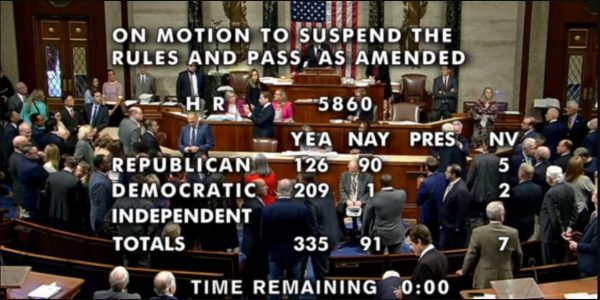 Democrats agreed to the bill even though it did not contain U.S. aid to Ukraine. Still, the most conservative members of McCarthy's caucus have warned they would replace their speaker if he cooperated with Democrats on a deal to avoid a shutdown.
In recent weeks, these members advanced far-right anti-LGBTQ amendments to spending packages that stood no chance of becoming law.
Eswatini government refuses to allow LGBTQ rights group to legally register
Supreme Court previously ruled in favor of Eswatini Sexual and Gender Minorities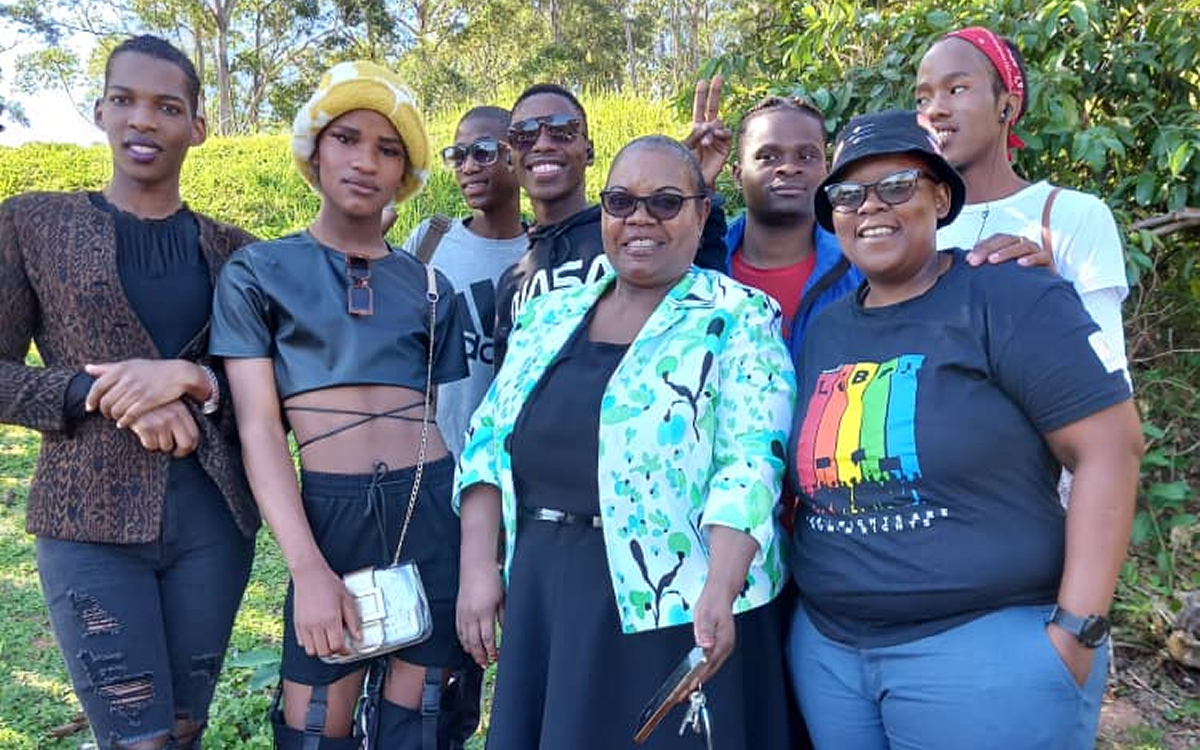 The Eswatini Commerce, Industry and Trade Ministry this week said it will not allow an LGBTQ rights group to register.
The country's Supreme Court in June ruled the government must allow Eswatini Sexual and Gender Minorities to register.
The Registrar of Companies in 2019 denied the group's request. Eswatini Sexual and Gender Minorities the following year petitioned the Supreme Court to hear their case. The Supreme Court initially ruled against the group, but it appealed the decision.
"[The] Minister of Commerce and Trade refuses to register ESGM citing the 'Roman Dutch Law,'" said Eswatini Sexual and Gender Minorities on Thursday in a tweet to its X account. "This was after the Supreme Court ruled unanimously that the refusal to register ESGM by the registrar was unconstitutional."
Virginia Beach high school students stage walkouts to support transgender rights
City's school board approved policy to out trans students to parents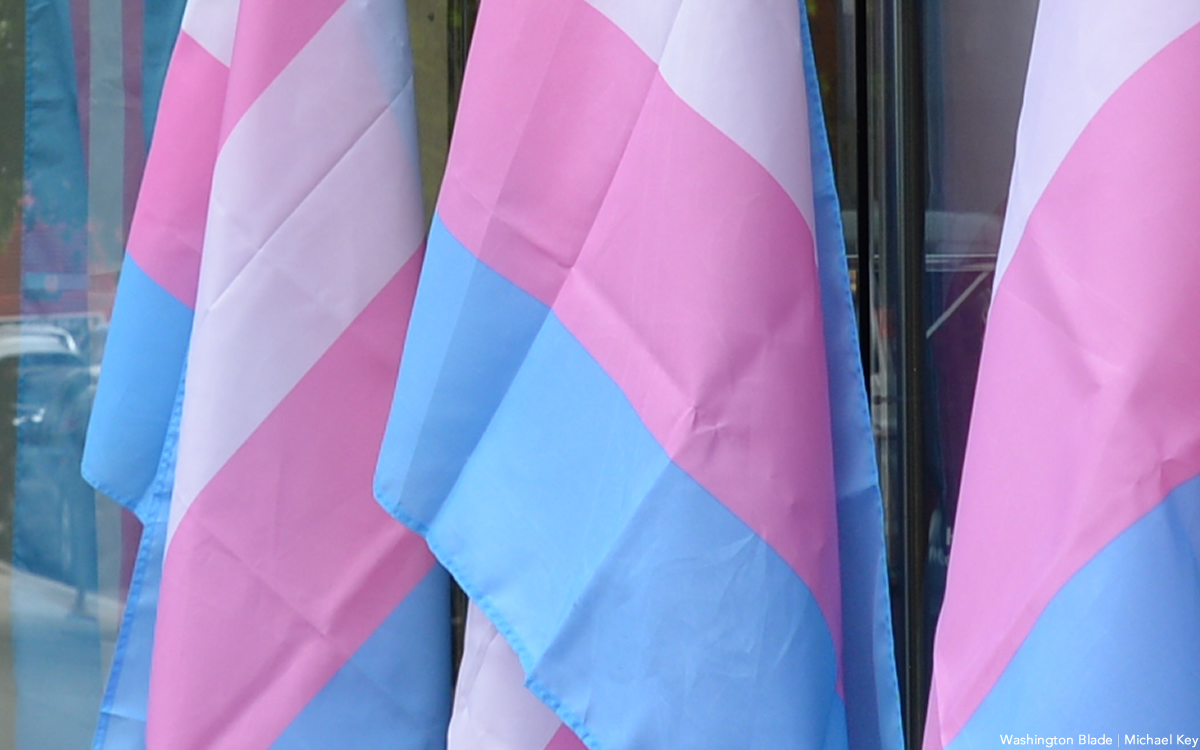 Students at five Virginia Beach high schools on Friday staged walkouts in support of transgender rights.
The walkout is in response to the Virginia Beach School Board approving policy 5-31, which the Pride Liberation Project says will require schools to out trans students to their parents.
Students have been organizing walkouts across the state since Republican Gov. Glenn Youngkin earlier this year announced new guidelines for trans and nonbinary students.
"Students like me aren't going to be able to talk to our teachers if we're constantly worried about our school officials calling home to forcibly out us," AJ, a trans Kellam High School Student, told the Pride Liberation Project.