Chilean voters elect country's first openly gay politician
Jaime Parada Hoyl won seat on Providencia council. Two transgender candidates also won local council candidates.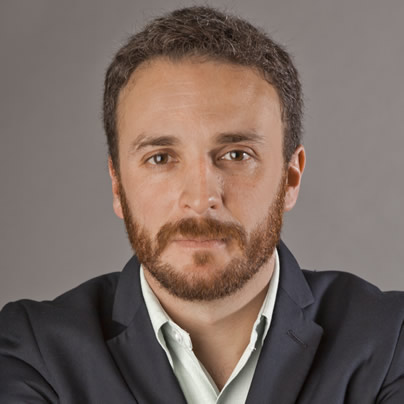 A Chilean LGBT rights activist late last month became the first openly gay political candidate elected in the South American country.
Jaime Parada Hoyl, spokesperson for the Movement for Homosexual Integration and Liberation, on Oct. 28 won a seat on the municipal council in Providencia, a wealthy enclave of Santiago, the country's capital. The area is one of the South American country's wealthiest and most conservative areas.
Josefa Errázuriz, who backed Parada and appeared in one of his campaign ads, defeated long-time Providencia Mayor Cristián Labbé, a retired colonel who was security agent for the secret police that operated during the first four years of Gen. Augusto Pinochet's military dictatorship that began in 1973.
Parada also mocked Labbé as a homophobe in a web ad his campaign produced.
"Labbé symbolizes what we don't want for Providencia: Entitled, exclusion and a dark past in the dictatorship's intelligence services," says the spot. "That is why we honor him with this 'tribute.'"
Parada further described Labbé as a "recalcitrant fascist" during an interview with the Washington Blade on Nov. 19.
"We did not just present ourselves as gay in the election," he said when asked about his historic election. "We put forth a platform that had a lot to do with a political agenda, and that is why our campaign had an impact. It had a lot to do with sexual diversity and discrimination in general. It was not something we would have been able to imagine with the setbacks of a few years ago. And with this opportunity we can communicate the contrary."
Parada became a prominent figure in Chile's growing LGBT rights movement earlier this year after a group of self-described neo-Nazis allegedly beat Daniel Zamudio to death in a Santiago park because he was gay.
Thousands of Santiaguïnos marched in the streets nearly every day to show their solidarity with Zamudio in the days and weeks after the brutal March 3 attack that left him in a coma. Parada told the Blade in September while he and eight other LGBT Latin American activists were in the United States on a State Department-organized trip that Zamurio's death underscored persistent anti-LGBT discrimination and violence in the country.
President Sebastián Piñera in July signed a hate crimes and anti-discrimination bill with sexual orientation and gender identity and expression that had languished for seven years. Chilean lawmakers passed the measure in April following Zamudio's death.
The Inter-American Court of Human Rights in March ruled in favor of lesbian Judge Karen Atala who lost custody of her three daughters because of her sexual orientation. Piñera in Aug. 2011 proposed a bill that would have allowed same-sex couples to enter into civil unions, but he has yet to formally introduce it.
Same-sex couples in neighboring Argentina can legally marry.
Voters in Lampa outside Santiago re-elected transgender Councilwoman Alejandra González. Trans activist Zuliana Araya also won a seat on the Municipal Council in the coastal city of Valparaíso.
"Chile has made progress, but I tell you nothing is unique and nothing is the most important," said Parada, who described the election results as a "small event in the chain" of events that have brought more visibility to LGBT Chileans and the country's growing LGBT rights movement. "Everything is adding up."
Shutdown averted with bipartisan bill over objections of far-right House caucus
45-day continuing resolution passed 335-91.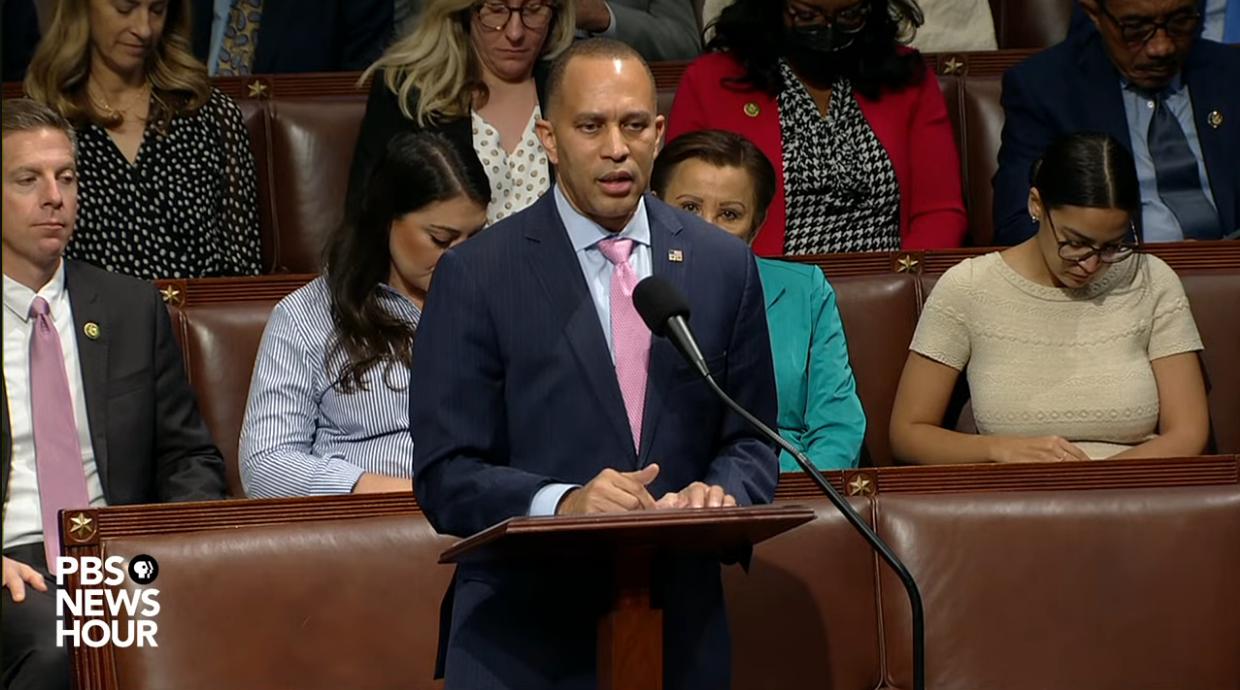 The U.S. House on Saturday approved a 45-day continuing resolution that, should the Senate approve the stopgap measure, as expected, will avert a government shutdown.
In a stunning turn of events, a coalition of Republicans and Democrats backed the proposal, H.R. 5860 advanced by House Speaker Kevin McCarthy (R-Calif.), which was passed with a vote of 335-91.
Ninety Republicans and one Democrat voted against the continuing resolution which, in addition to funding U.S. government agencies through mid-November, will provide billions in disaster relief .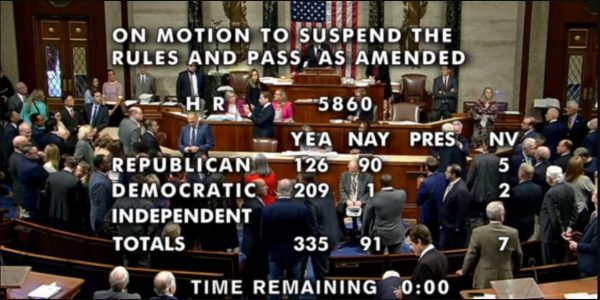 Democrats agreed to the bill even though it did not contain U.S. aid to Ukraine. Still, the most conservative members of McCarthy's caucus have warned they would replace their speaker if he cooperated with Democrats on a deal to avoid a shutdown.
In recent weeks, these members advanced far-right anti-LGBTQ amendments to spending packages that stood no chance of becoming law.
The Senate voted 88-9 to pass a "clean" continuing resolution (CR) that funds the government at current levels through Nov. 17 and gives the Biden administration $16 billion it requested to assist victims of natural disasters.
"Bipartisanship, which has been the trademark of the Senate, has prevailed. And the American people can breathe a sigh of relief," Senate Majority Leader Chuck Schumer (D-N.Y.) told reporters.
After the Senate voted late Saturday evening to pass the House stop-gap continuing resolution, the White House released the following statement from President Biden:
"Tonight, bipartisan majorities in the House and Senate voted to keep the government open, preventing an unnecessary crisis that would have inflicted needless pain on millions of hardworking Americans. This bill ensures that active-duty troops will continue to get paid, travelers will be spared airport delays, millions of women and children will continue to have access to vital nutrition assistance, and so much more. This is good news for the American people.
But I want to be clear: we should never have been in this position in the first place. Just a few months ago, Speaker McCarthy and I reached a budget agreement to avoid precisely this type of manufactured crisis. For weeks, extreme House Republicans tried to walk away from that deal by demanding drastic cuts that would have been devastating for millions of Americans. They failed.
While the Speaker and the overwhelming majority of Congress have been steadfast in their support for Ukraine, there is no new funding in this agreement to continue that support. We cannot under any circumstances allow American support for Ukraine to be interrupted. I fully expect the Speaker will keep his commitment to the people of Ukraine and secure passage of the support needed to help Ukraine at this critical moment."
Biden is expected to sign the measure once it is delivered to the White House before the midnight deadline.
UPDATED:
On Saturday, September 30, 2023, the President signed into law:

H.R. 5860, which provides fiscal year appropriations to Federal agencies through November 17, 2023, for continuing projects of the Federal Government and extends several expiring authorities.
Eswatini government refuses to allow LGBTQ rights group to legally register
Supreme Court previously ruled in favor of Eswatini Sexual and Gender Minorities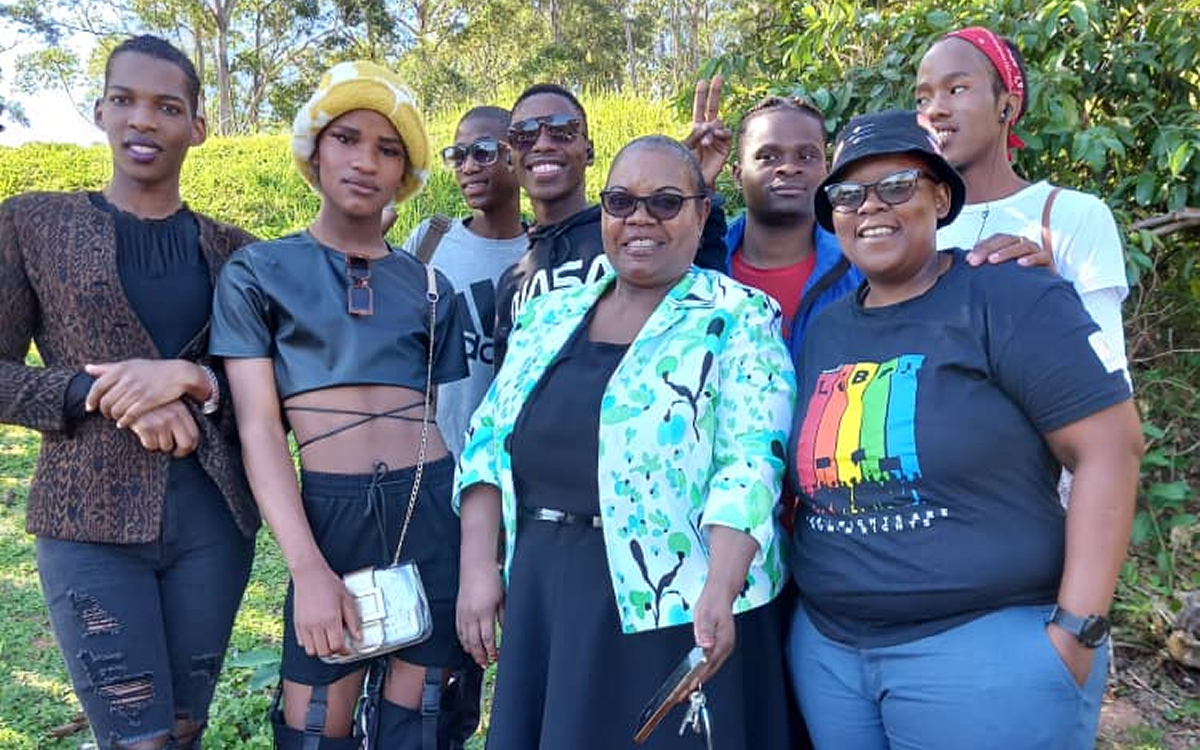 The Eswatini Commerce, Industry and Trade Ministry this week said it will not allow an LGBTQ rights group to register.
The country's Supreme Court in June ruled the government must allow Eswatini Sexual and Gender Minorities to register.
The Registrar of Companies in 2019 denied the group's request. Eswatini Sexual and Gender Minorities the following year petitioned the Supreme Court to hear their case. The Supreme Court initially ruled against the group, but it appealed the decision.
"[The] Minister of Commerce and Trade refuses to register ESGM citing the 'Roman Dutch Law,'" said Eswatini Sexual and Gender Minorities on Thursday in a tweet to its X account. "This was after the Supreme Court ruled unanimously that the refusal to register ESGM by the registrar was unconstitutional."
Virginia Beach high school students stage walkouts to support transgender rights
City's school board approved policy to out trans students to parents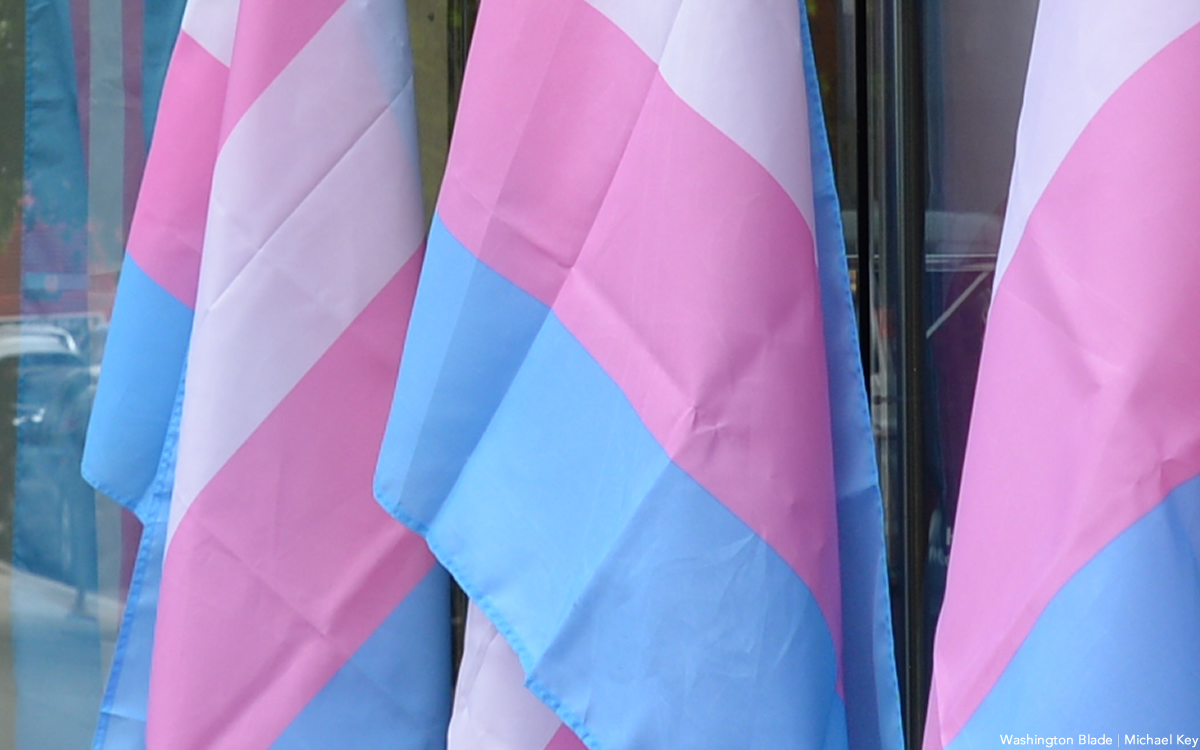 Students at five Virginia Beach high schools on Friday staged walkouts in support of transgender rights.
The walkout is in response to the Virginia Beach School Board potentially approving policy 5-31, which the Pride Liberation Project says will require schools to out trans students to their parents.
Students have been organizing walkouts across the state since Republican Gov. Glenn Youngkin earlier this year announced new guidelines for trans and nonbinary students.
"Students like me aren't going to be able to talk to our teachers if we're constantly worried about our school officials calling home to forcibly out us," AJ, a trans Kellam High School Student, told the Pride Liberation Project.