Gay U.S. foreign service officer speaks at Chilean LGBT rights march
An estimated 80,000 people took part in LGBT rights march in Chilean capital on Saturday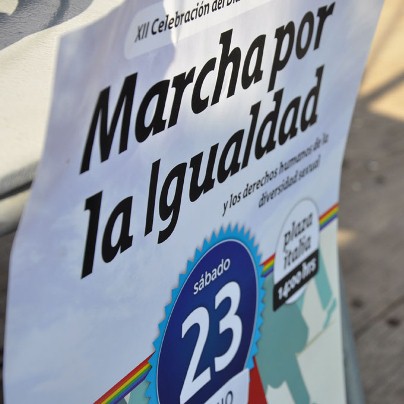 A gay foreign service officer was among the estimated 80,000 people who took part in an LGBT rights march in the Chilean capital on Saturday.
Jason Jeffreys of the U.S. embassy in Santiago spoke at the Gay Liberation and Integration Movement's annual Equality and Human Rights for Sexual Diversity March. Jacqueline Vera, whose son Daniel Zamudio was brutally beaten to death in a downtown Santiago park in March, Education Minister Harold Beyer, a number of presidential candidates and lawmakers and Jon Benjamin, the United Kingdom's ambassador to Chile, were among those who also participated.
"As the Human Rights Officer at the U.S. Embassy in Santiago, one of a number of policy objectives that Secretary [of State Hillary] Clinton has determined is the concept of equal protections for all, including the international LGBT community," Jeffreys told the Blade. "I wanted to participate because I wanted to share with Chile the fact that the [U.S. government] stands with them in this regard."
Jeffreys, whose boyfriend is Chilean, added that Zamudio's death affected him personally. He attended candle light vigils and marches and spoke with Chilean politicians about what he described as the importance of anti-discrimination laws. Jeffreys also delivered a letter on behalf of the U.S. ambassador to Chile, Alejandro Wolff, to Zamudio's family at his funeral.
"I jumped at the chance to be able to speak at this event to continue with this support," he noted.
Chilean lawmakers in April passed an LGBT-inclusive hate crimes and anti-discrimination bill that had languished for seven years. President Sebastián Piñera and other leading politicians backed the measure in the wake of Zamudio's death.
The Inter-American Court of Human Rights in March ruled in favor of lesbian Judge Karen Atala who lost custody of her three daughters because of her sexual orientation. Piñera last August introduced a bill that would have allowed same-sex couples to enter into civil unions, but lawmakers rejected it.
"Twenty-one years have passed since we began this fight and the country has changed for the better," Movilh President Rolando Jiménez told Bio Bio Chile on Saturday. "We want these transformations to become more profound and we demand total and full equality for every human being."
President Obama last December issued a memorandum calling upon all government agencies involved with American foreign aid to promote LGBT rights. The White House released the directive on the same day that Clinton delivered her landmark speech on gay rights in Geneva.
Jeffreys said the embassy continues to support Movilh and other Chilean LGBT advocacy organizations. He further stressed that he feels progress on LGBT rights remains possible in the traditionally conservative South American country.
"I want to see Chile in a different place when it comes to the social acceptance of gays, lesbians and transgendered people," said Jeffreys. "I am tired of hearing Chilean friends say that they will never be like 'Argentina' or 'Brazil' when it comes to the gay community, and, therefore, they don't want to even try.  This is not acceptable to me, and therefore, I am willing to speak and attend Pride events if for nothing more than to encourage Chile and to demonstrate that this is not an impossible, unobtainable goal."
Human rights groups condemn victimization of LGBTQ, intersex people in Zambia
Country's Catholic archbishop backs anti-gay campaign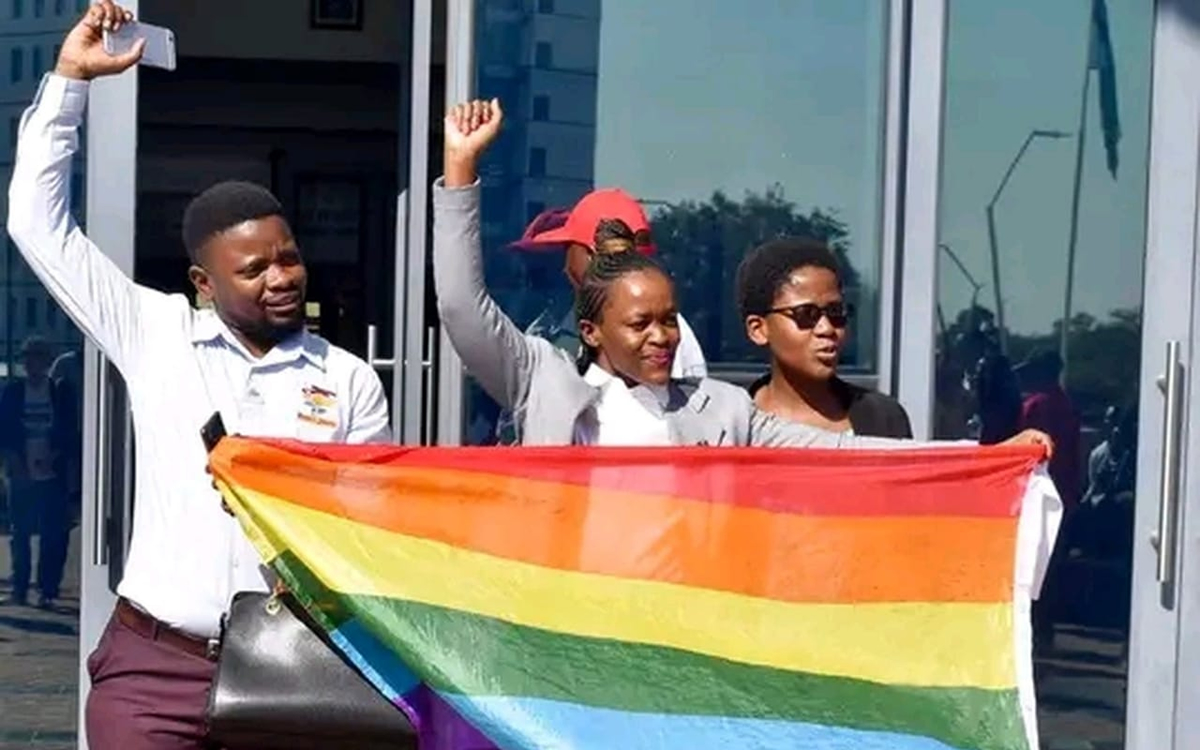 Human rights organizations and activists have condemned the continued victimization of LGBTQ and intersex people in Zambia.
Anti-LGBTQ and intersex sentiments have been gaining momentum in recent weeks, including Dr. Brian Sampa's #banbeardtobeard campaign in relation to gay couples. Alick Banda, the archbishop of the Catholic Diocese of Lusaka, and other Zambian religious leaders have also echoed these sentiments.
"In the last 12 months, we have witnessed an increase in the number of incidents and events that promote LGBTQ tendencies contrary to the laws of Zambia and our Zambian culture. Additionally, there has been an increase in the number of incidents of sodomy where boys and men are raped by fellow boys and men with impunity," said Banda on Sept. 25. "We have witnessed several cases of sodomy and homosexuality on the increase in our society much to the displeasure and disapproval of the general public. Unfortunately, the law enforcement agents and the president who took an oath to protect the Constitution seems to be paying a blind eye. The question that begs an answer is, is it by design or by default."
Consensual same-sex sexual relations remain criminalized in Zambia.
President Hakainde Hichilema last month reiterated his government does not support LGBTQ and intersex rights in response to Sampa's protest.
The Global Interface Network, a global NGO that promotes safety and inclusion for all people of faith and especially for people who suffer discrimination because of their sexual orientation, criticized Banda's comments.
"The statement by the archbishop has the potential to further escalate violence and we are deeply concerned for the wellbeing and safety of members of the 2SLGBTQIA+ community in Zambia," said the Global Interface Network in a statement it released on Sept. 26. "Religious leaders are the shepherds of their flocks and have a responsibility to provide guidance, care and support to the faith community. Although we understand that for the Archbishop of Lusaka, same sex sexualities and non-normative gender identities are unfamiliar, we do not believe that it is appropriate, especially in a context in which people are already marginalized and subjected to violence and discrimination, for the archbishop to put his stamp of approval on further violence."
The Global Interface Network in its statement encouraged Banda and the country's Catholic Church "to enter into a process of fellowship and discernment alongside 2SLGBTQIA+ people of faith and skilled dialogue facilitators in Zambia and to collectively grow in the mission to offer compassion, care and love to the most vulnerable."
"The people of Zambia, just as it is the people of the African continent, deserve an opportunity to see humanity beyond heterosexuality," it said. "That opportunity has the potential for a reclamation of the African people's history of dealing with diversity, an opportunity of understanding beyond the common narrative of dehumanization."
Mino, a Zambian LGBTQ and intersex activist, said Sampa has been sharing misleading information on his social media platforms that has influenced religious leaders and others across the country.
"The leader of this ban homosexuality movement has jumped from one cause to the other without success and unfortunately, this has seen him get heavy backing from people who share similar religious views. The whole thing has not been objective, the information he is disseminating is highly inaccurate, and full of untruths about 2SLGBTQIA+ persons. Sadly, the church and in a way the State has also jumped on this bandwagon," said Mino.
"Nevertheless, despite the current situation facing the 2SLGBTQIA+ community in Zambia, it is my hope that this opens a balanced dialogue of issues of sexuality and gender," added Mino. "People must have accurate information on who we are as people and begin to see us as human beings with lives, families, interests, jobs, struggles, just like any other person as currently the 2SLGBTQIA+ community has been reduced to being only sexual beings and cannot be seen beyond that."
Daniel Itai is the Washington Blade's Africa Correspondent.
Slovenia legalizes marriage, adoption for same-sex couples
Country first in Eastern Europe to pass such legislation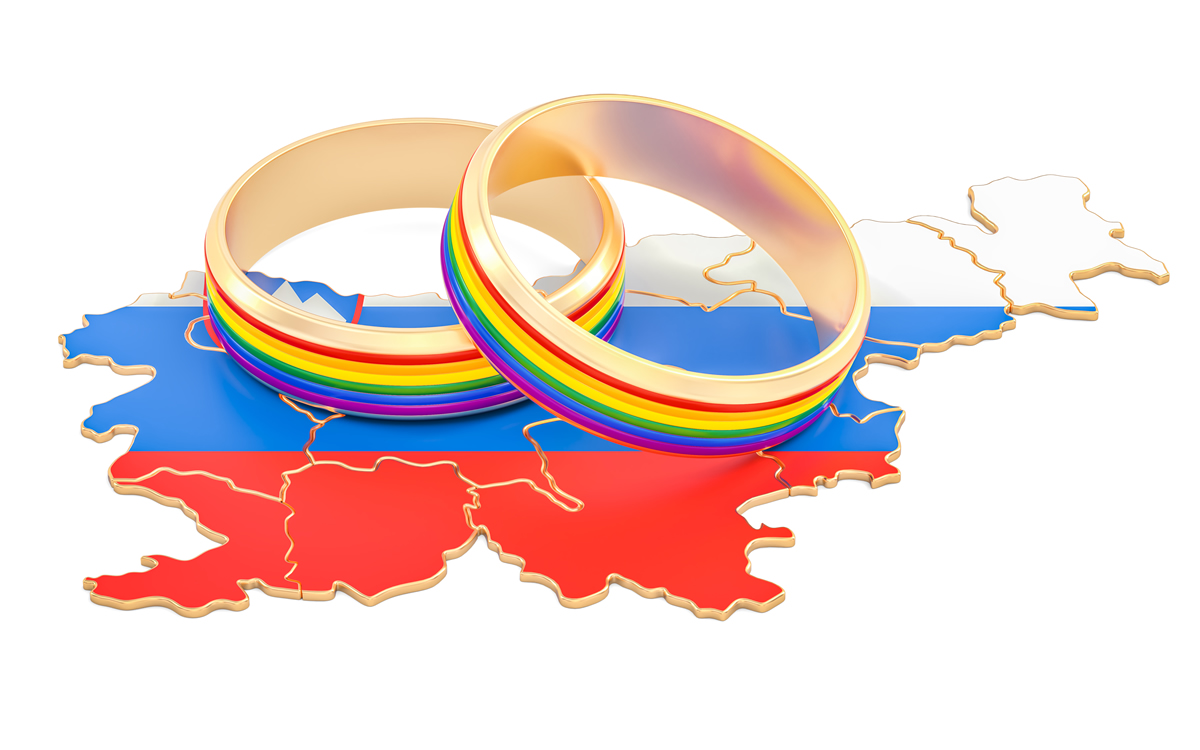 Slovenia has become the first country in Eastern Europe to legalize same-sex marriage and the adoption of minor children by same-sex couples.
After considerable debate Tuesday in the Slovenian Parliament, 48 lawmakers passed legislation that guarantees the rights of same-sex couples to marry. Twenty-nine MPs opposed the legislation, while one abstained.
This past July, the country's Constitutional Court in a 6-3 ruling found a Slovenian law that granted rights to only opposite-sex marriages and adoptions violated a constitutional prohibition against discrimination. The court ordered the Parliament to amend the law within six months to guarantee that all marriages and adoptions would be equal in the eyes of the law.
At the time of the high court's ruling; Labor, Family, Social Affairs and Equal Opportunities Minister Luka Mesec said: "The Constitutional Court has ordered us to do it, and we will do it with the greatest pleasure."
Most of Slovenia's Eastern European neighbors do not allow civil unions or same-sex marriages.
The government of Estonia came the closest in 2016 by agreeing to recognize same-sex unions created in other countries. Croatia, the Czech Republic, Hungary and Montenegro have laws establishing same-sex civil partnerships — and in Hungary, even talking about homosexuality in front of minors has been punishable by a fine since summer 2021, euronews noted.
"With these changes, we are recognizing the rights of same-sex couples that they should have had for a long time," Slovenian State Secretary Simon Maljevac told MPs when presenting the amendment.
The main opposition party, the Slovenian Democratic Party, criticized the court's decision and organized several rallies against the new law.
"The best father will never replace a mother and vice versa," said SDS parliamentary group chair Alenka Jeraj prior to the debate and vote.
Putin slams LGBTQ people in Ukraine annexation speech
The international community has condemned sham referenda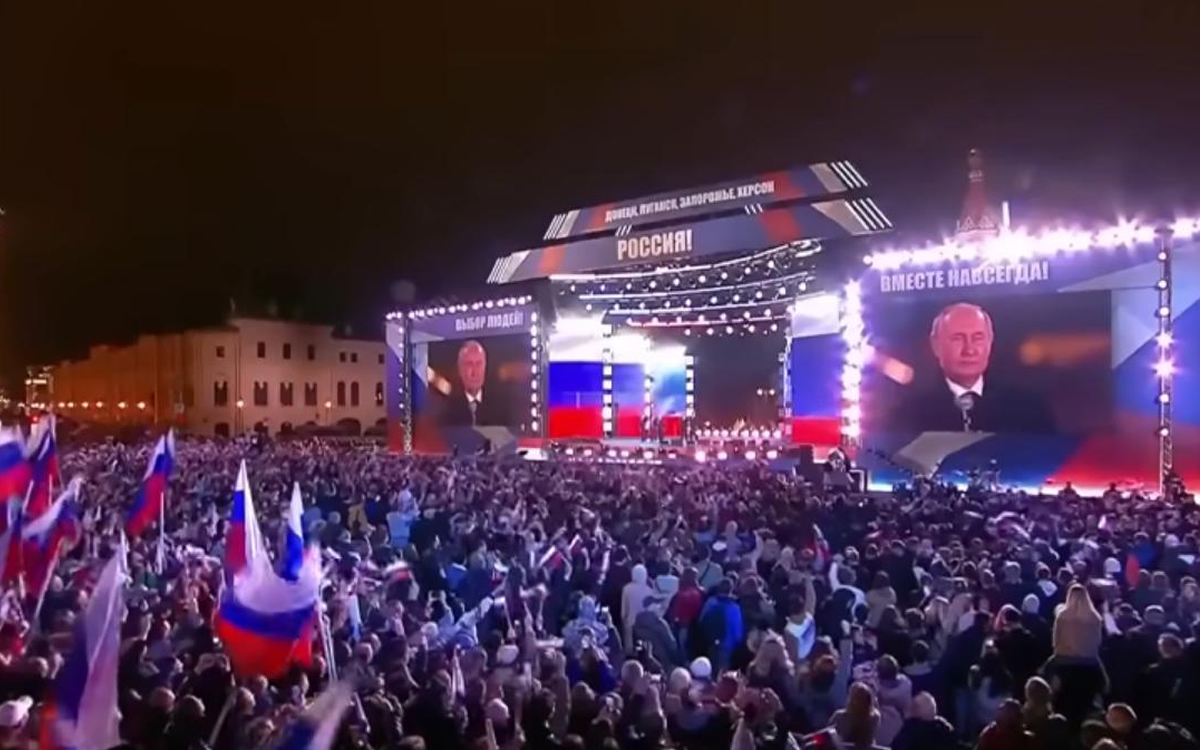 In a rally ceremony that resembled a political convention on Sept. 30, Russian President Vladimir Putin celebrated his signing a decree that Russia had annexed four regions of Eastern Ukraine that were overrun by Russian military forces and Russian-backed separatists.
"The people made their choice," said Putin in the formal signing ceremony at the Kremlin's St. George Hall. "And that choice won't be betrayed" by Russia, he said.
This past week, in an election President Joe Biden labeled fraudulent and a sham, Ukrainians in the occupied territories of Donetsk, Luhansk, Kherson and Zaporizhzhia voted to join Russia in elections supervised by heavily armed Russian troops.
Speaking from the White House on Sept. 30, Biden said the U.S. and its allies will not recognize Russia's annexation of the Ukrainian regions and reaffirmed that NATO countries will defend all territory in the alliance.
Addressing the Russian leader, Biden said "Mr. Putin, don't misunderstand what I'm saying. Every inch."
America and its allies are not going to — I'm going to emphasize, are not going to be intimidated, are not going to be intimidated by Putin and his reckless words and threats. He's not going to scare us and he doesn't — or intimidate us.
Putin's actions are a sign he's struggling. The sham referenda he carried out and this routine he put on, don't worry, it's not there if you're looking, OK. The sham routine that we put on this morning that's showing the unity and people holding hands together. Well, the United States is never going to recognize this and quite frankly, the world is not going to recognize it either. He can't seize his neighbor's territory and get away with it. It's as simple as that.
And they're going to stay the course. We're going to continue to provide military equipment so that Ukraine can defend itself and its territory and its freedom, … And we're fully prepared to defend, I want to say this again, America is fully prepared with our NATO allies to defend every single inch of NATO's territory, every single inch. So Mr. Putin, don't misunderstand what I'm saying. Every inch."
Putin in his speech at the ceremony, which took place on a massive stage in Moscow's Red Square opposite the Kremlin's walls, took aim at the West with particular emphasis on Western values and culture.
"Western countries have been repeating for centuries that they bring freedom and democracy to other peoples. Everything is exactly the opposite: instead of democracy — suppression and exploitation; instead of freedom — enslavement and violence," Putin said.
Later during the speech Putin decried the LGBTQ community and Western nations that allow equity and equality and human rights:
"In fact, they spit on the natural right of billions of people, most of humanity, to freedom and justice, to determine their own future on their own. Now they have completely moved to a radical denial of moral norms, religion, and family.
Let's answer some very simple questions for ourselves. I now want to return to what I said, I want to address all the citizens of the country — not only to those colleagues who are in the hall — to all the citizens of Russia: do we want to have, here, in our country, in Russia, parent number one, number two, number three instead of mom and dad — have they gone made out there? Do we really want perversions that lead to degradation and extinction to be imposed on children in our schools from the primary grades? To be drummed into them that there are various supposed genders besides women and men, and to be offered a sex change operation? Do we want all this for our country and our children? For us, all this is unacceptable, we have a different future, our own future?"
Putin then implied directly that the U.S. and its NATO allies assisting Ukraine were trying to erase Russian culture and then justified the annexation of the four regions in Eastern Ukraine:
"Today we are fighting so that it would never occur to anyone that Russia, our people, our language, our culture can be taken and erased from history. Today, we need the consolidation of the entire society, and such cohesion can only be based on sovereignty, freedom, creation and justice. Our values ​​are humanity, mercy and compassion.
And I want to end my speech with the words of a true patriot Ivan Alexandrovich Ilyin: 'If I consider Russia my Motherland, then this means that I love in Russian, contemplate and think, sing and speak Russian; that I believe in the spiritual strength of the Russian people. His spirit is my spirit; his fate is my fate; his suffering is my grief; its flowering is my joy.'
Behind these words is a great spiritual choice, which for more than a thousand years of Russian statehood was followed by many generations of our ancestors. Today we are making this choice, the citizens of the Donetsk and Lugansk People's Republics, the residents of Zaporozhye and Kherson regions have made this choice. They made the choice to be with their people, to be with the Motherland, to live its destiny, to win together with it."
Putin has long held homophobic and transphobic opinions and has signed multiple pieces of legislation that has sharply curtailed LGBTQ rights and expression in Russia during his 18 years as president, including the country's "Don't Say Gay" law signed in 2013 that has been strengthened and augmented by succeeding measures.