Calendar through Feb. 7
Art exhibition openings, parties, group gatherings and more this week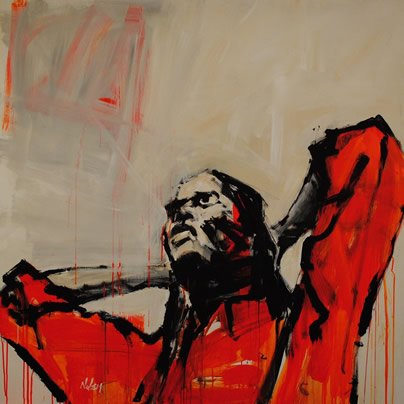 TODAY (Feb. 1)
Studio Gallery (2108 R St., NW) has its first Friday reception for "Shadows" by Peter Karp today, featuring photographic images in juxtaposition to found objects, cutouts and geometric shapes, and "Rough/Smooth/Evolving" by Trish Palasik, a play on rough and smooth textures on the surface of figures. For more information, visit studiogallerydc.com.
Touchstone Gallery (901 New York Ave., NW) is hosting the opening reception for the exhibition "Unfiltered," paintings by Leslie Nolan, this evening at 6 p.m. Nolan's portraits take a glimpse into people's raw and vulnerable lives. The evening will include wine and music by Tom Rohde playing classical, Brazilian and Spanish guitar. For more information, visit touchstonegallery.com.
Town (2009 8th St., N.W.) hosts Bear Happy Hour tonight from 6-11 p.m. This event is for people 21 and older. There is no cover charge. Later in the evening, the club will be hosting "So, you think you're a drag queen?" to find the newest drag talent in the area. Contestants will be judged on performance ability, outfits, attitude and the ability to navigate a contest that requires them to do "ridiculous feats of drag-agility!" This will be a monthly contest. In order to participate, sign up during the drag show a month before the contest. The club will take the first six contestants who sign up. Winners will receive $200 and the title of the month's winner. All winners are eligible for a final competition at the end of the year. For attendants of the show, the cover is $5 before 11 p.m. and $10 after for anyone 21 and older. For 18-20 year olds, cover is $10. For details, visit towndc.com.
Saturday, Feb. 2
The La-Ti-Do anniversary party takes place tonight starting at 6 p.m. at Black Fox Lounge (1723 Connecticut Ave, NW). La-Ti-Do is Washington's only weekly musical theater and spoken word cabaret series. Attendees are asked to RSVP on Facebook and to give $5 at the door. For more information, visit blackfoxlounge.com.
A memorial for Deoni Jones, a transgender woman who was murdered last year while waiting for the bus, is being held early this morning from 2-4 a.m. The family of Jones will be holding a candlelight vigil. This will be one year since her death and it will be held at the exact place where she was murdered, the intersection of Sycamore and East Capital St., NE. Everyone is welcome to come out to show their support for the family and to continue to raise awareness on the issue of violence against the transgender community. Those with questions or wanting to volunteer, contact Amy Loudermilk at [email protected]. For more information, visit thedccenter.org.
Burgundy Crescent volunteers this morning at Food and Friends (219 Riggs Rd., NE) at 8 a.m. and again at 9:45 a.m. Volunteers will help with food preparation and packing groceries. The shifts are limited to 10 per shift. For more information, visit burgundycrescent.org.
Burgundy Crescent, a gay volunteer organization, volunteers today for the Lost Dog & Cat Rescue Foundation at Falls Church PetSmart (6100 Arlington Blvd., Falls Church, Va.) starting at 11:45 a.m. For more information, visit burgundycrescent.org.
CODE's "Uniform Night" is tonight from 9 p.m.-3 a.m. at Green Lantern (1335 Green Court, NW). Those in head-to-toe uniform (Army, Air Force, Navy, etc.) get in half off. Gear, rubber, uniform and leather dress code is strictly enforced. Doors open at 9 with open bar from 9 to 10 p.m. Cover is $10. Join CODE on Facebook for full details.
Sunday, Feb. 3
Metropolitan Community Church (474 Ridge St., NW) holds its weekly 9 and 11 a.m. worship services today. The church is mostly LGBT and communion is open to everyone. For more information, visit mccdc.com.
Monday, Feb. 4
The D.C. Lambda Squares holds its new dance series starting tonight at 7:30 p.m. at National City Christian Church (5 Thomas Circle, NW). The only square dance club located in Washington, the group invites everyone to learn square dancing in just 16 Mondays. No special outfits, partner or prior dance experience is needed. The cost is $100. For more information or to register, visit dclambdasquares.org.
Tuesday, Feb. 5
The Washington, D.C. International Food and Wine Festival starts tonight at the Ronald Reagan Building and International Trade Center (1300 Pennsylvania Ave., NW). The Wine Tasting Room is free and open to the public from 4 to 8 p.m. every day of the event, which ends Feb. 9. The festival also holds signature events everyday as well as seminar series events. The festival offers individual tickets to the events as well as a combination of packages. Tickets vary from $35-$200. The signature event for this evening is the Regional Food and Wine Celebration beginning at 6:30 p.m., featuring several regional wine and food pairings that have evolved over centuries. The cost of this particular event is $95. For more information, visit wineandfooddc.com.
Green Lantern (1335 Green Court, N.W.) hosts its Safer Sex Kit-packing program tonight from 7-10:30. The packing program is looking for more volunteers to help produce the kits because they say they are barely keeping up with demand. Admission is free and volunteers can just show up. For more information, visit thedccenter.org.
Wednesday, Feb. 6
Gallery B (7700 Wisconsin Ave., Suite E, Bethesda) opens a February exhibition featuring photographers Howard Clark, Martin Evans, Stephen Hoff and Dave Montgomery today at noon. The opening reception is on Feb. 8 from 6-9 p.m. in conjunction with the Bethesda Art Walk. For details, visit Bethesda.org.
Foundry Gallery (1314 18th St., NW) features "Paintings After Hitler" by Jay Peterzell today at noon. Peterzell's pastels observe the watercolors by Adolph Hitler and become an examination of Hitler's political and sexual psychology. This exhibition is part of the gallery's annual show of new members, including Ana Elisa Benavent, Maruka Carvajal, Meg Mackenzie and Naomi Taitz Duffy. For more information, visit foundrygallery.org.
Bookmen D.C., a men's gay literature group, meets at Tenleytown Library (4450 Wisconsin Ave, NW) tonight at 7:30 p.m. to discuss "February House: The Story of W.H. Auden, Carson McCullers, Jane and Paul Bowles, Benjamin Britten and Gypsy Rose Lee, Under One Roof in Brooklyn" by Sherill Tippins. For more information, visit bookmendc.blogspot.com.
The Tom Davoren Social Bridge Club meets at the Dignity Center (721 8th St., SE) tonight at 7:30 p.m. No partner is needed. For more information, visit lambdabridge.com and click "Social Bridge in Washington, D.C."
Thursday, Feb. 7
Howard University hosts "Birthday Suit: Were You Born Like That" tonight at 7 p.m. in the Blackburn Center (2400 6th St., NW). Birthday Suit is a series of events that highlights the way "people are born." The first two parts of this series discussed the "History and Ideas Surrounding Natural Hair and Beauty in the Black Community" and how "All Shades are Beautiful." Part three will be discussing whether homosexuality a choice and the LGBT community in the black population. For more information, visit thedccenter.org.
Calendar: May 15-20
Events in the week to come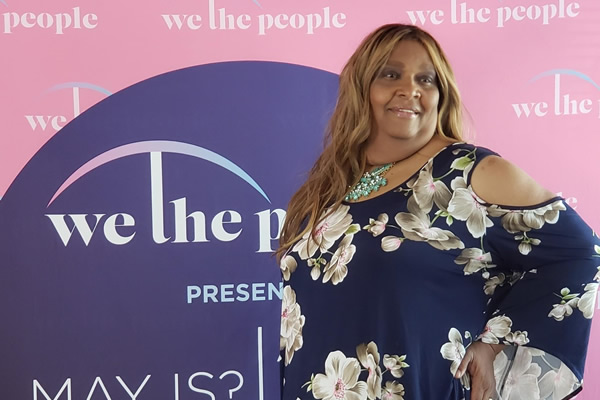 Saturday, May 15
May Is Trans DC will host a free virtual event, "May Is: Trans Pride" at 10 a.m. The event, curated by SaVanna Wanzer, will focus on addressing the critical gaps in information, services, and visibility of the transgender, gender non-conforming and gender expansive communities in the DMV. For more information, visit: mayistransdc.com/event-details/may-is-transpride.
The DC Center will host online support for LGBTQ+ people of color via Zoom at 1 p.m. This peer support group is an outlet for LGBTQ People of Color to come together and talk about anything affecting them in a space that strives to be safe and judgement free. For more information, visit thedccenter.org/poc or facebook.com/centerpoc.
Sunday, May 16
The DC Center and the Beta Kappa Chapter of the Beta Phi Omega Sorority will host a peer-led support group devoted to the joys and challenges of being a Black lesbian via Zoom at 1 p.m. You do not need to be a member of the Beta Kappa Chapter or the Beta Phi Omega Sorority in order to join, but they do ask that you either identify as a lesbian or are questioning that aspect of your identity. For more information, email [email protected].
May Is Trans DC will host a movie night over Zoom at 5 p.m. The movie will focus on stories about the transgender community. Grab your PJ's, a blanket and pillow and cozy up for a relaxing night of fun. To RSVP, visit: . mayistransdc.com/event-details/movie-night.
Monday, May 17
Join GenderQueer DC for their monthly support group for people who identify outside of the gender binary. Whether you're bigender, agender, gender fluid, or just know that you're not 100% cis – this is your group. The event will be on Zoom and will begin at 7 p.m. For more information, visit genderqueerdc.org or their Facebook page.
Join May Is Trans DC for "Trans Led Organizations via Zoom at 7 p.m. The event will feature panelists Queen Victoria Ortaga, Jevon Martin, Kayla Gore, and Lee Blinder who will discuss how to observe the unique needs of transgender communities to create non-profit organizations. To RSVP, visit: mayistransdc.com/event-details/trans-led-organizations.
Tuesday, May 18
The DC Center will host "Bi Roundtable Discussion" via Zoom at 7 p.m. This monthly event will be an opportunity for people to gather to discuss issues related to bisexuality or as bi individuals in a private setting. For more information visit Center Bi's Facebook page: facebook.com/centerbiplus.
"Ask Me About My Pronouns" will be on Zoom at 7 p.m. Join Will Wanzer III, Grayson Baker, and Marian Cooper for an educational conversation about how to use pronouns and best practices if you do not know someone's pronouns. To RSVP, visit: mayistransdc.com/event-details/ask-me-about-my-pronouns-1.
Wednesday, May 19
"Allies of the Transgender Community" is an online panel that will be hosted on Zoom at 7 p.m. This event, organized by May Is Trans DC, will discuss the ins and outs of transgender allyship. The featured panelists are Justin Woods, Stephania Mahdi, and Jewel Addy. For more information, visit: mayistransdc.com/event-details/allies-of-the-transgender-community.
Join BookMen DC as they discuss gay literature over Zoom at 7:30 p.m. For more information, visit: bookmendc.blogspot.com.
Thursday, May 20
The DC Center will host an online Poly Discussion group starting at 7 p.m. on Zoom. This group is designed to be a forum for people at all different stages to discuss polyamory and other consensual non-monogamous relationships. Newcomers will be given a basic introduction into what polyamory is and what some of the advantages and disadvantages are. Attendees who are already in relationships will also be given the opportunity to discuss their situations and get advice from the group if they feel that would be helpful. This group is open to people of all sexual orientations and people who are interested in non-monogamy in both kinky and non-kinky relationships. For more information, visit: thedccenter.org/events/poly-group-discussion-2021-05-20.
MCBC honors veterans with free COVID testing
Event sponsored by African American Health Program, National Center for Children and Families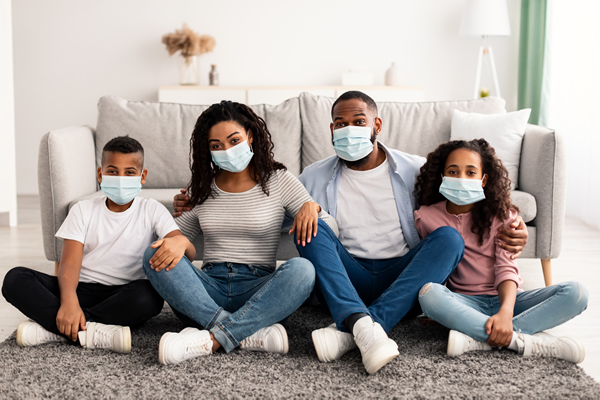 Montgomery County Black Communities hosts "Veterans Celebration!" at Montgomery College (Rockville Campus) on Saturday May 22 at 10 a.m. The event, associated with the catchphrase "Don't Stress. Take the Test," will salute veterans by providing free on-site COVID-19 testing, bags of food, COVID-19 swag, and on-site vaccine pre-registration. This event is sponsored by organizations such as the African American Health Program and the National Center for Children and Families. For more information visit AAHPcovid.com.
NAMI in conversation about managing mental health
Guided discussion and Q&A with a panel of experts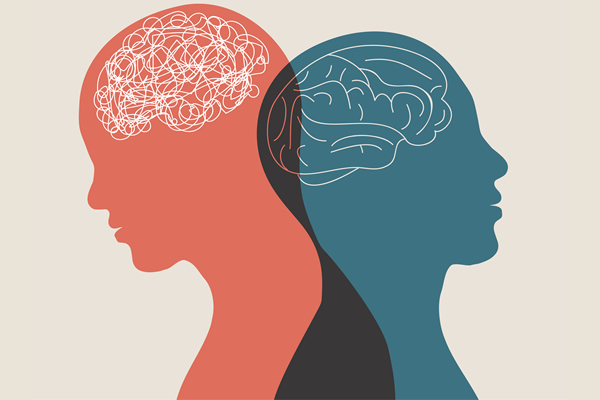 The National Alliance on Mental Illness hosts the fourth edition of "NAMI Ask the Expert Help Not Handcuffs," a webinar dedicated to addressing mental health crises with effective community responses. During this webinar, community experts provide an overview of the crisis model being developed and implemented in St. Tammany Parish, Louisiana, and offer background on how to get started locally on implementation of a new crisis system.
Following the presentations, NAMI's Chief Medical Officer Dr. Ken Duckworth will lead a guided discussion and Q&A with a panel of experts including Mary Burckell, Director of Safe Haven, Nick Richard, Executive Director of NAMI St. Tammany, Tom Rowan, Project Director and Peer Support Specialist Supervisor of NAMI St. Tammany, and Judge Alan Zaunbrecher, 22nd Judicial District Court of Louisiana. To register, visit NAMI's website.