TV: Something old, something new
'Development' not so arrested, 'Psycho' gets reboot and interesting reality participants sign on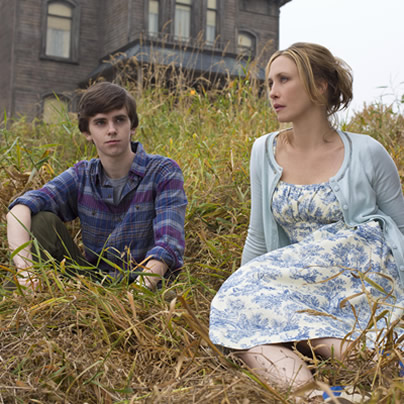 The 22nd season of CBS's "The Amazing Race" is in full swing. Contestants include a team of YouTube hosts, Joey Graceffa and Meghan Camarena. Episodes air Sundays at 8 p.m., and the season will run until May 5.
After seven years off the air, "Arrested Development" fans will rejoice when the show returns for a fourth season in May on Netflix. Portia de Rossi, Jason Bateman and the rest of the Bluth family are reuniting along with some of the series' famous recurring stars, including Liza Minnelli. Kristin Wiig will join the cast, playing a young Lucille Bluth.
In addition to his time as a Bluth, Tony Hale returns to "Veep," starring Julia Louis-Dreyfus as Vice President Selina Meyer. The new season premieres April 14 on HBO.
"Celebrity Apprentice" returns to NBC with its first All Star edition on Sunday at 9 p.m. Celebrities returning to the competition include Penn Jillette, LaToya Jackson and Lisa Rinna. Omarosa will compete in the show for the third time. Past winners Joan Rivers and Piers Morgan will appear as guest judges.
CBS's "How I Met Your Mother," starring Neil Patrick Harris, continues to air Mondays at 8 p.m. This season saw the return of Rachel Bilson as Ted's lesbian ex-girlfriend and the latest installment in the Robin Sparkles opus. The season finale is on May 13.
A new web series, "The 3 Bits," launches soon. Promoted as "a queer show about sex, love, booze, drugs, friendship, family and amazing acts of stupidity," the show stars Cole Escola who tries to navigate issues like online dating, STDs and foot fetishism. A preview for the upcoming series can be found on the3bits.com.
A&E premieres "Bates Motel" on March 18 at 10 p.m. The series depicts the early life of Norman Bates, a character immortalized by late gay actor Anthony Perkins in "Psycho." The show stars Freddie Highmore as Norman Bates and Vera Farmiga as his mother Norma.
"Happy Endings," starring Adam Pally and Casey Wilson, returns from its hiatus on March 29 at 8 p.m. on ABC with back-to-back episodes. RuPaul will make a guest appearance this season, as will Abby Elliot, reuniting with fellow SNL alum Casey Wilson. With the show's move to the "Friday night death slot," the future of the GLAAD Media Award-nominated sitcom is uncertain.
Bravo debuts a new reality show called "Dukes of Melrose" on March 6 at 10:30 p.m. The series will follow Christos Garkinos and Cameron Silver, owners of the couture store Decades. It follows the season premiere of "It's a Brad, Brad World" at 10 p.m.
"Ke$ha: My Crazy Beautiful Life" airs on MTV on April 23 at 11 p.m. The documentary covers the drama in Ke$ha's personal and professional life over the past two years and the making of her album "Warrior."
Courtney Cox will join fellow "Friends" alum Matthew Perry in an April episode of NBC's struggling sitcom "Go On." This will be Cox and Perry's first television appearance together since playing married couple Chandler and Monica. The series airs on Tuesdays at 9 p.m.
Sarah Chalke stars in ABC's "How to Live with Your Parents (For the Rest of Your Life)." Chalke plays a recently divorced mother forced to move back home with her parents. Elizabeth Perkins plays her vulgar mom with a rich sexual past. The show premieres April 3 at 9:30 p.m.
http://www.youtube.com/watch?v=5vWkCY_NQJg
Just because the Oscars have passed doesn't mean awards season is over. Rebel Wilson hosts the MTV Movie Awards on April 14 at 9 p.m., and Blake Shelton and Luke Bryan will host the Academy of Country Music Awards on April 7 at 8 p.m. on CBS. Taylor Swift is nominated to win her third consecutive Entertainer of the Year at the ACMs.
"Shameless" continues its third season on Showtime on Sundays at 9 p.m. Fiona tries to keep the Gallagher family together despite issues with her alcoholic father, a run-in with child protective services, and Ian's affair with Jimmy's dad Lloyd. "The West Wing" alum Bradley Whitford will appear on the show in a multi-episode arc, playing a sophisticated gay man and political activist. The season finale airs April 7.
A new season of HBO's "True Blood" starts June 9 at 9 p.m. It picks up where season five left off: Bill turned evil and empowered himself with Lilith's blood, Sookie and the gang are trying to escape the Authority, Andy was forced to raise four fairy babies and the mystery surrounding the vampire Warlow began unfolding.
"Game of Thrones" returns to HBO March 31 at 10 p.m. Winter is coming to Westeros as Arya Stark continues her quest to reunite with her family, Sansa tries to escape from King Joffrey, Daenerys uses her dragons to reclaim her family's throne and a swarm of White Walkers descends on the Night's Watch camp.
Mayor's office to host Pride tie-dye party
Guests to make colorful shirts for 'PEACE. LOVE. REVOLUTION' theme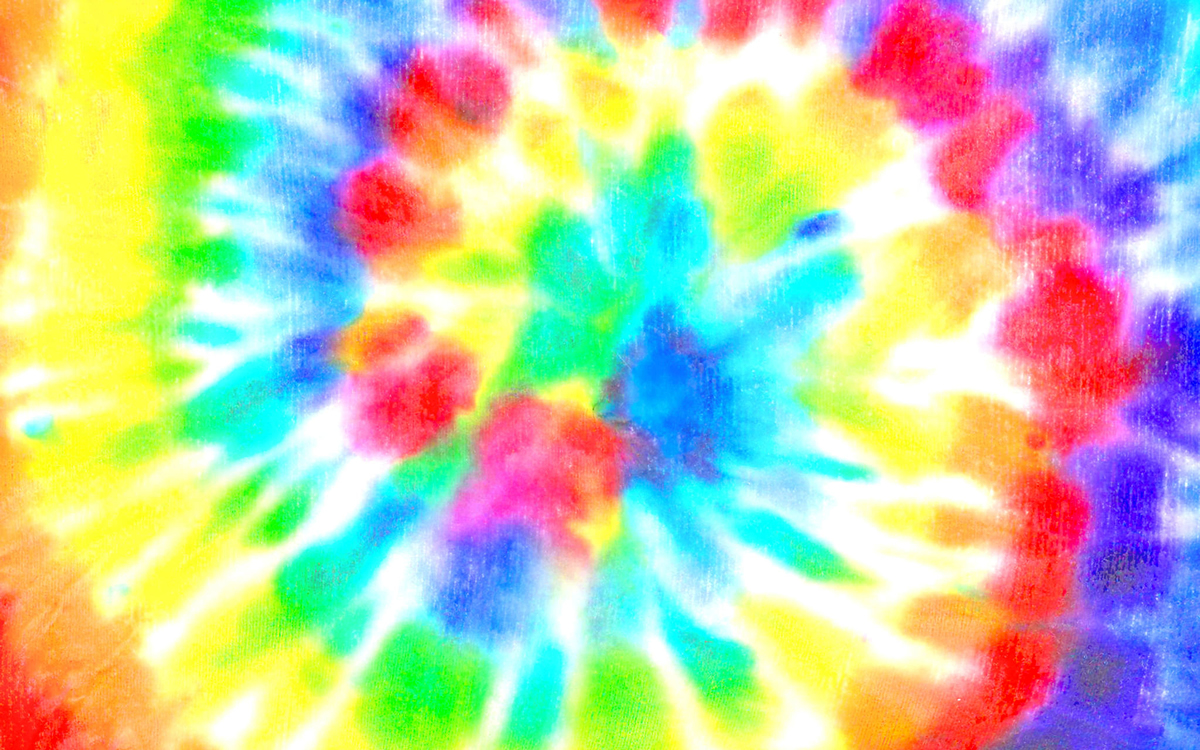 The Mayor's Office for LGBTQ Affairs will host "Love Out Loud: Tie Dye Party for Pride" on Wednesday, June 7 at 5 p.m. at the Frank D. Reeves Center of Municipal Affairs.
The event, hosted along with the DC Center for the LGBT Community and Capital Pride Alliance, will be an afternoon for community and artistry. Guests are encouraged to bring their creativity to make some colorful tie-dye shirts in line with this year's Pride theme, "PEACE. LOVE. REVOLUTION."
This event is free to attend and more details are available on Eventbrite. 
D.C. to celebrate LGBTQ poetry
Pride Poem-a-Day presents second installation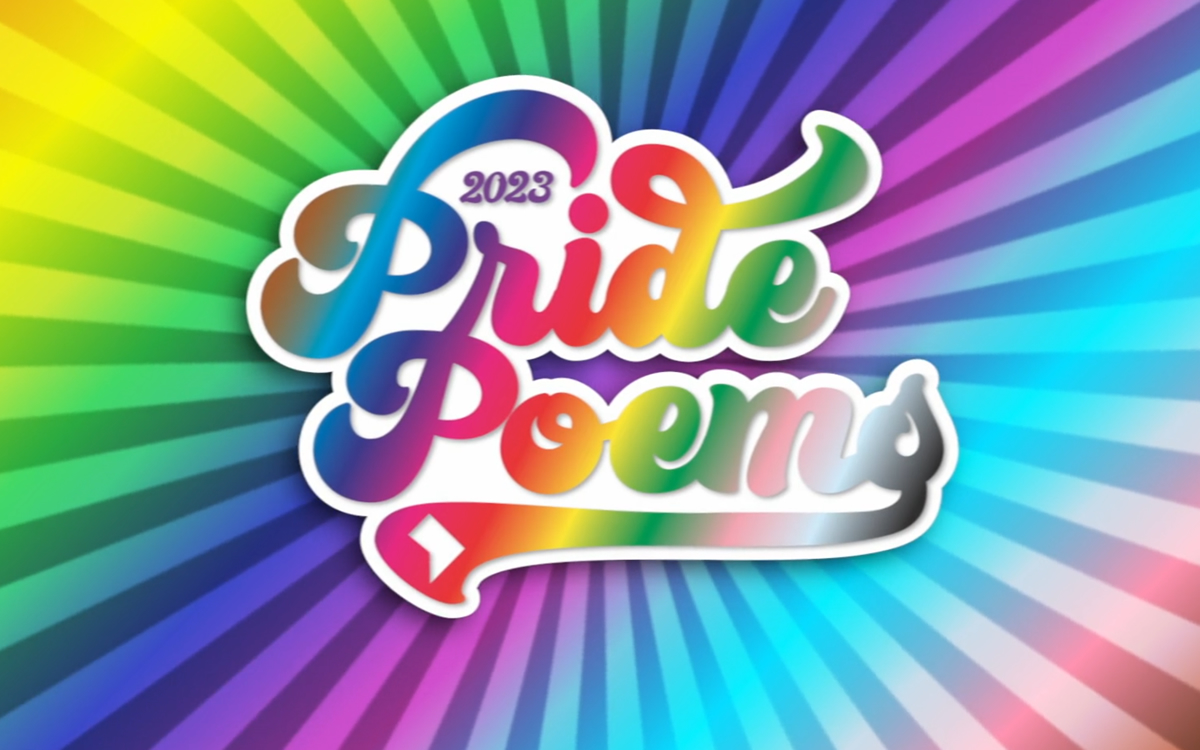 DC Pride Poem-a-Day will present its second installation of short videos featuring LGBTQ poetry from the Washington, D.C. area to celebrate Pride month.
A new video will be released each day in June and will feature different poets reading an original poem on the theme of "heritage."
The videos highlight LGBTQ poets from a variety of backgrounds, ethnicities, races, and countries of origin, and also poets from minority religions, multi-lingual, and disabled. 
To access the poetry, visit DC Pride Poems' website.
Calendar: June 2-8
LGBTQ events in the days to come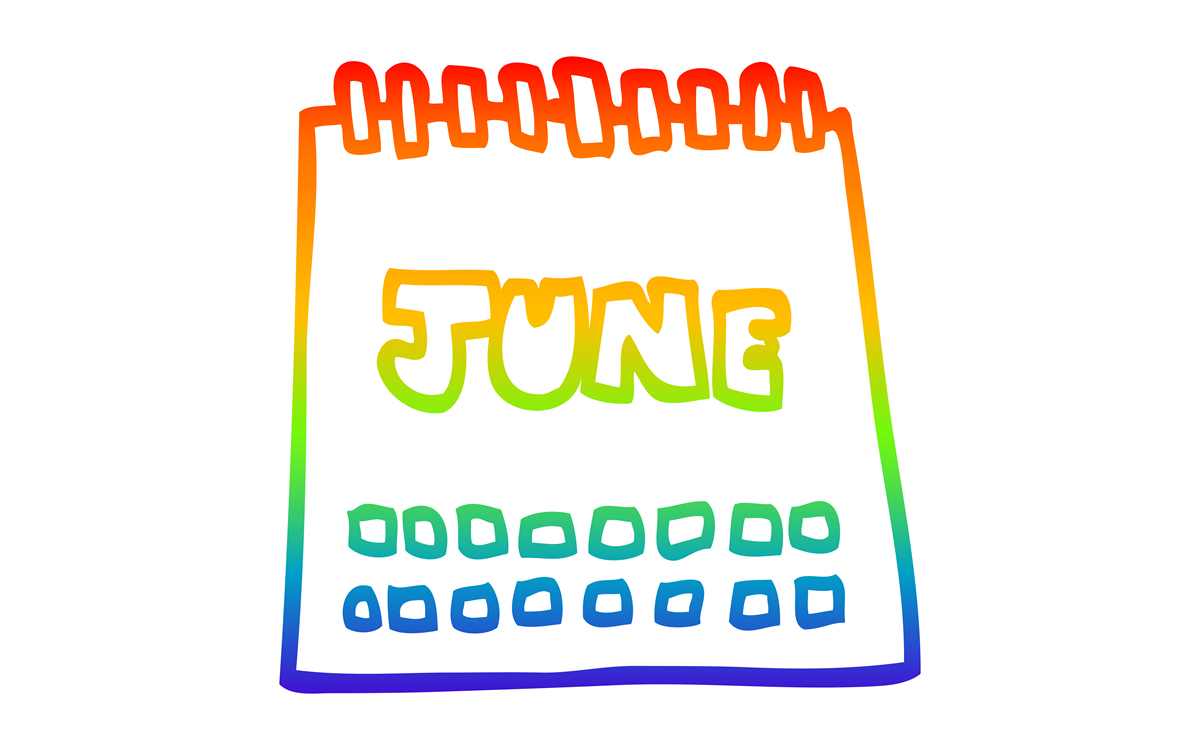 Friday, June 2
Center Aging: Friday Tea Time will be at 2 p.m. on Zoom. This event is a social hour for older LGBTQ+ adults. Guests can bring a beverage of choice. For more information, contact [email protected].
Go Gay DC will host "LGBTQ+ Pride Kickoff Social" at 7 p.m. at The Commentary. This event is ideal to make new friends in the LGBTQ community and enjoy the bottomless happy hour specials at Puro Gusto. Admission is free and more details are available on Eventbrite.
Saturday, June 3
Virtual Yoga Class with Jesse Z. will be at 12 p.m. online. This is a weekly class focusing on yoga, breath work, and meditation. Guests are encouraged to RSVP on the DC Center's website, providing your name, email address, and zip code, along with any questions you may have. A link to the event will be sent at 6 pm the day before.
LGBTQ People of Color Support Group will be at 1 p.m. on Zoom. LGBTQ People of Color can come together and talk about anything affecting them in a space that strives to be safe and judgment free. There are all sorts of activities like watching movies, poetry events, storytelling, and just hanging out with others. For more details, visit thedccenter.org/poc or facebook.com/centerpoc.
Project DC Events will host "DC Pride Crawl" at 2 p.m. at Dupont Circle's best bars. Guests are encouraged to put on their brightest and most colorful outfit, grab friends, and enjoy a day of drinks and celebration. Tickets start at $20 and can be purchased on Eventbrite. 
Sunday, June 4
AfroCode DC will be at 4 p.m. at Decades DC. This event will be an experience of non-stop music, dancing, and good vibes and a crossover of genres and a fusion of cultures. Tickets cost $40 and can be purchased on Eventbrite.
"Largest LGBTQIA+ Singles Flamingle" will be at 7 p.m. at THRoW Social DC. Guests can enjoy signature cocktail and wine specials, food, games, and live music while mingling with single people in the local LGBTQ community. This event is free and more details are available on Eventbrite.
Monday, June 5
Center Aging Monday Coffee and Conversation will be at 10 a.m. on Zoom. LGBT Older Adults — and friends — are invited to enjoy friendly conversations and to discuss any issues you might be dealing with. For more information, visit the Center Aging's Facebook or Twitter.
Capital Pride Interfaith Service Planning Meeting will be at 6 p.m. on Zoom. The Capital Pride Interfaith Service is an "integrated service" respectfully demonstrating the breadth, depth, and sincerity of our faith, exposing the lie that anti-gay fundamentalists have a monopoly on faith and religion. For more details, [email protected]. 
Tuesday, June 6
Go Gay DC will host "LGBTQ+ Pride Reception" at 5 p.m. at Turkish Coffee Lady. This event is to foster cross-cultural connectedness and make friends in the LGBTQ+ and allied community. Attendance is free and more details are available on Eventbrite.
Pride on the Patio Events will host "LGBTQ+ Social Mixer" at 5:30 p.m. at Showroom. Dress is casual, fancy, or comfortable and guests are encouraged to bring the most authentic you to chat, laugh, and get a little crazy. This event is free and more details are available on Eventbrite. 
Wednesday, June 7
Job Club will be at 6 p.m. on Zoom. This is a weekly job support program to help job entrants and seekers, including the long-term unemployed, improve self-confidence, motivation, resilience and productivity for effective job searches and networking — allowing participants to move away from being merely "applicants" toward being "candidates." For more information, email [email protected] or visit thedccenter.org/careers.
Center Aging Women's Social & Discussion Group will be at 6:00p.m. on Zoom. This group is a place where older LGBTQ+ women can meet and socialize with one another. To register, visit the DC Center's website. 
Thursday, June 8
KINETIC Presents will host "KINETIC Pride 2023 DC Weekend Pass" at 10 p.m. at four D.C. venues. This partnership with Capital Pride Alliance will feature a performance by global pop star Betty Who at Echostage, stunning visuals, and top talent. Tickets start at $149 and can be purchased on Eventbrite.