Berry to exit this week as OPM director
Move comes after four years as highest-ranking out gay official in the administration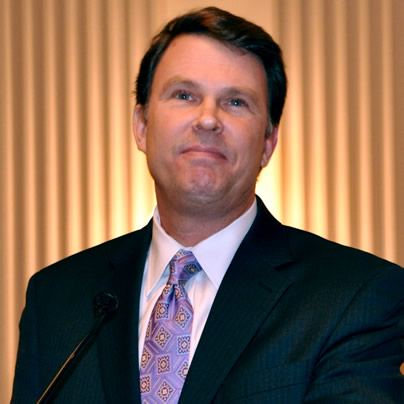 The official who's considered the highest-ranking openly gay member of the Obama administration is set to leave his post as director of the Office of Personnel Management at the end of this week.
In an email to workers within the agency, Berry talks of his plans to leave his position at the end of his term after four years of service. The email was first reported by Federal News Radio.
"From my first day on the job through to today, I've known that I could count on this team to accomplish great things," Berry wrote. "Together we undertook big challenges. We aimed to simplify and speed hiring, to boost hiring among Veterans and Americans with disabilities, to catch up and keep up with both retirement and background investigations, and to expand access to health insurance. We've done all that and more — much more."
In the message, Berry says OPM General Counsel Elaine Kaplan, who's also gay, will take over as acting director. Last month, President Obama nominated her for a seat on the U.S. Court of Federal Claims.
Berry took on the job on April 13, 2009, so his departure will be nearly four years to the day that he started the role. According to Federal News Radio, Berry informed the Chief Human Capital Officers Council earlier this month of his intention to leave. The news outlet also states the position of OPM director is limited to a four-year term, and although Obama can extend the term through re-nomination, there is no indication he will do so.
In a statement on Friday, President Obama praised Berry for his work at OPM, saying he's "served the American people well" as head of the agency.
"He's streamlined the way federal employees are hired, modernized the workplace, made the federal workforce more diverse, and increased the number of returning servicemembers hired by the government," Obama said. "John has been a champion for federal workers – men and women who devote their lives to vital tasks like securing our borders, curing disease, and keeping the American people safe.  This country is better off because of John's talent and dedication, and I'm grateful to him for his service."
Under Berry's tenure at OPM, Obama issued a memorandum extending limited benefits to federal workers with same-sex partners. Additionally, OPM proposed a rule that would enable gay federal workers to cover the children of their same-sex partners under federal health insurance.
Berry has been active as an adviser on LGBT issues for the administration. The OPM director was present at the meeting in which White House officials informed LGBT advocates it won't issue at this time an executive order barring LGBT workplace discrimination among federal contractors, and Berry also took part in a White House meeting with transgender advocates on the Transgender Day of Remembrance.
The Washington Post reported last month that Berry is in the running for the nomination as U.S. ambassador to Australia. His name has often been floated for other positions within the administration — such as secretary of the interior, which ultimately went to Washington State-based businessperson Sally Jewell. Had Berry been chosen, he would have been the first openly gay Cabinet member in the nation's history.
It's unclear who'll be the highest-ranking openly LGBT person within the Obama administration upon Berry's departure. That distinction may go to Fred Hochberg, who serves as head of the U.S. Export-Import Bank.
Berry's complete farewell email to employees follows:
As many of you know, my term as Director of OPM will shortly come to a close.  Starting April 15th, Elaine Kaplan will serve as Acting Director – and I know that each of you will be just as helpful to her as you've been for me.

From my first day on the job through to today, I've known that I could count on this team to accomplish great things.

Together we undertook big challenges.  We aimed to simplify and speed hiring, to boost hiring among Veterans and Americans with disabilities, to catch up and keep up with both retirement and background investigations, and to expand access to health insurance

We've done all that and more – much more.

Today we handle over 2 million background investigations a year so smoothly that we've taken the issue off the GAO list.

We've eliminated KSA's and moved to the world of the resume. We've given our applicants the respect of timely responses and concise job announcements.  More than three-quarters of our job announcements were longer than 5 pages in 2009 –now 69% are shorter than 5 pages.  We relaunched –and repaired – USAJOBS, and have now processed over 29 million applications since the update, with feedback that's better than ever.

We've raised the bar in big ways on hiring Veterans – from 24% of new hires in 2009 to 28.3% in 2011, and even higher preliminary numbers in 2012, reaching all-time highs.  Likewise, we've lifted hiring of Americans with disabilities to all-time highs, at 7.96% of all new hires.  Including Veterans who are 30% or more disabled, people with disabilities now represent 14.7% of all new hires – also an all-time high.
We've revitalized our appeal for students and recent graduates, with three clear and streamlined pathways that will keep the best talent coming into public service.  We've taken the lead in boosting diversity and inclusion, with comprehensive plans from every agency, and partnerships both in and out of government.  We've expanded benefits for same-sex partners of Federal employees to the full extent allowed by law.

We've set the Senior Executive Service on a new path to fulfill old principles, with a strengthened merit system, new and better training programs, and an increasingly inclusive culture across agencies – bringing more women and minorities into the SES than ever in its history.

We've made Federal health insurance possible for firefighters and emergency response workers, and for over 10,000 tribal employees.  On an overhead of less than 0.1% of premiums, we've kept premium increases for our 8 million FEHBP members well below the industry average – just 3.4% in each of the past two years.  We stood up the Pre-existing Condition Insurance Program, and we're on our way to certifying quality health insurance plans for the multi-state programs that open this fall.
We've systematically worked our way through the backlog in retirement applications, with partners and process changes that met even the challenge of extra retirements from Postal Service buyouts.  We gained a new phased retirement authority that's sure to help smooth transitions and transfer institutional memory through part-time work for aging employees and mentorships for those who take over the reins.

We launched the Feds Feeds Families drive, gathering almost 16 million pounds of food and non-perishables for needy families across the nation.

We brought labor and management together to agree on the GEAR framework for performance management.

We undertook the largest-ever employee viewpoint survey – and at the same time saw our agency climb up the standings to become one of the Federal Government's best places to work.  We've used employee wellness programs to quit smoking and lose weight.

We've brought our agency website forward at least a decade in both appearance and utility, and we've learned the ways of social media to help spread our messages far and wide.  Through the CHCO Council and HRU, we've saved over $55 million on training, and we've proved to agencies that we're here to help.

We've started the ball rolling on changes that will help the Combined Federal Campaign continue its success as the world's biggest workplace charity drive by making sure that every last dime of employees' donations go into the charities they've chosen.

We've weathered a storm or two – even an earthquake – and we've expanded telework to keep agencies achieving their missions, no matter what the weather.

We've brought great ideas in from the private sector in the form of our Innovation Lab, a place and an approach that is already generating new approaches and new savings.

Through it all, it's been a tremendous honor to serve as your leader.

Your achievements are many and magnificent – and I deeply appreciate the work you've done to make it all possible.

Your grateful Director,

John Berry
UPDATE: This article has been updated to include a statement from President Obama.
Meet the new LGBTQ liaison for the Democratic National Committee
Sam Alleman joins DNC after work in abortion rights movement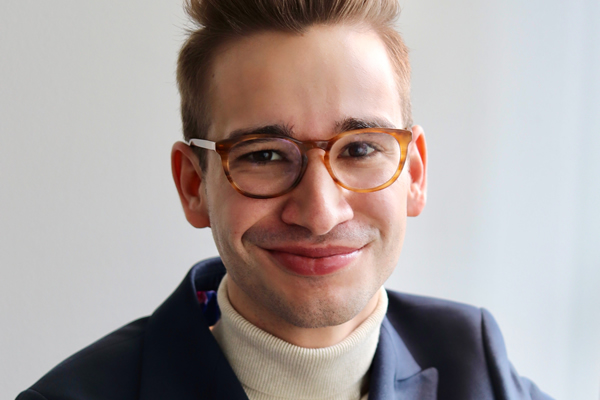 The new LGBTQ liaison for the Democratic National Committee comes from a background not in LGBTQ advocacy, but in the abortion rights movement, and sees the two as working "hand in hand" for a common cause.
Sam Alleman, who started Monday as LGBTQ coalitions director for the DNC, said in an interview with the Washington Blade that his previous job as political outreach manager for five years at the Planned Parenthood Action Fund will inform his LGBTQ work going forward.
"The reproductive rights movement goes hand in hand with what we've been fighting for in the LGBTQ equality and equity movement as well," Alleman said. "There is no being LGBTQ without your ability to have bodily autonomy and to make those same choices."
The relationship between the LGBTQ movement and abortion rights may be more pronounced in the coming months: A national battle is taking place over a Texas law banning abortion in the state for any woman pregnant for more than six weeks as the U.S. Supreme Court will consider litigation with the potential to overturn Roe v. Wade. LGBTQ legal advocates, faced with a term at the Supreme Court with no major cases specific to LGBTQ rights, are already turning their focus to the abortion cases.
"I think that the gender equity lens here, as we move toward building out that permanent infrastructure that really brings all of those things together through more of a social justice lens, will be absolutely critical to being successful, particularly speaking to our younger demographics, to making sure trans and queer people feel included in a way that's actually equitable and just," Alleman said.
Alleman identified two key priorities for him in his new role at the DNC — turning out LGBTQ voters for Democratic candidates and building an internal infrastructure for the LGBTQ community — and said his previous work at Planned Parenthood Action Fund working with candidates and coalition groups will help him reach that goal.
"I really plan to use a lot of the lessons that I learned there in building out to making an inclusive campaign, both in programs and in voter contact infrastructure, within the party itself as well," Alleman said.
Alleman, reiterating he was still in the first days of his job, said the process for building out the LGBTQ community infrastructure at the DNC is still in its initial phases. Alleman said his vision would be not only turning out LGBTQ voters, but finding a way that "allows them to plug in as volunteers and leaders within the party to do the voter contact to hold the events on the ground, to work with our state party partners, and making sure that their voices are represented."
Key to building out that infrastructure, Alleman said, would be making sure all voices within the LGBTQ community are heard. Alleman made a special point to say queer and transgender people "who have been our partners for so long and deserve a seat at the table" will be an essential part of the infrastructure.
The voice of LGBTQ people, Alleman said, will be increasingly important in elections as the numbers of voters who identify as LGBTQ increase. Pointing to 2020 exit polls showing 7 percent of the electorate identified as LGBTQ, Alleman said more LGBTQ people than ever turned out in the presidential election and overwhelmingly backed Biden by 61 percent. (Republicans were also able to claim a small victory, having doubled their share of LGBTQ voters from 14 percent to 28 percent who voted for Donald Trump after the previous election.)
"We know that that demographic is only growing," Alleman said. "Within under 18 year olds, approximately 16 percent of folks identify as LGBTQ in this country. So really my priorities are building out an infrastructure here at the DNC, that will turn out LGBTQ voters for Democratic candidates as they become a larger and larger subsection of our voting population."
Alleman joins the Democratic National Committee days before a Virginia gubernatorial election observers see as a national bellwether for upcoming congressional midterm elections. Terry McAuliffe, a Democratic former governor who said in a interview with the Blade his opponent is the "most homophobic, anti-choice" candidate in Virginia history, is running against Glenn Youngkin, who said recently he continues to oppose same-sex marriage but "will support" the law.
Polls show an exceedingly close race in a state President Biden won handily in the presidential election. An Emerson College/Nexstar Media poll found the race is a dead heat and McAuliffe and Youngkin are tied with 48-48 percent each. The election is Tuesday.
Asked what he sees as his role in the closing days of the Virginia election, Alleman reiterated he was still on Day One of his role at the DNC, but believes Democrats are "doing everything possible to turn out different constituency groups for Terry McAuliffe and Democrats, up and down the ballot in Virginia."
"My role as I start to step in here is really working to make sure that our national partner organizations are doing everything possible to turn out that book as we head into GOTV, and be a partner to them as they drive their supporters out to make sure that we're not leaving anything on the table come next Tuesday when we elect Terry McAuliffe governor of Virginia again," Alleman said.
Lucas Acosta, a spokesperson for the DNC who joined in on the interview with Alleman, said the DNC is working with groups such as the Human Rights Campaign (his former employer) to highlight the records of both Virginia candidates.
"I think what happened last week — Youngkin's comments on same-sex marriage — are concerning," Acosta said. "That's definitely something that we are going to continue to highlight in the closing days of the campaign. That obviously is just a further example why Youngkin is not the moderate he purports to be, but rather a Trump acolyte, who is going to turn back time on rights for a litany of Virginians, including LGBTQ folks."
Democrats have enjoyed an advantage as a result of the sea change in support in favor of LGBTQ rights. But things may be beginning to shift as LGBTQ issues change and move away from same-sex marriage to other battlegrounds, such as transgender people participating in school sports consistent with their gender identity.
Washington Post columnist James Hohmann reported this week on new data from the National Republican Senatorial Committee finding gender and race issues play out in favor of Republicans among suburban voters, if they're on terms like critical race theory or concepts like "genderism." According to the data, 65 percent said "allowing biological males to compete against women in high school and college sports is hugely unfair and will erase many of the gains women have made in athletics over the last 50 years."
Just this week, Texas Gov. Greg Abbott signed into law House Bill 25, which effectively bars transgender girls from participating in school sports consistent with their gender identity, making the Lone Star State the latest state to enact such a measure in defiance of federal laws against discrimination based on sex.
Alleman, asked whether the DNC would change the way it approaches these issues, said he wasn't aware of the data and questioned whether the conclusion of the data "really makes much sense."
"I think we'll at least continue to push forward the message of what we've done as Democrats which is fight for these individuals to be treated just the same as everyone else," Alleman said.
State Department to issue passports with 'X' gender marker
Special LGBTQ rights envoy celebrates 'significant step'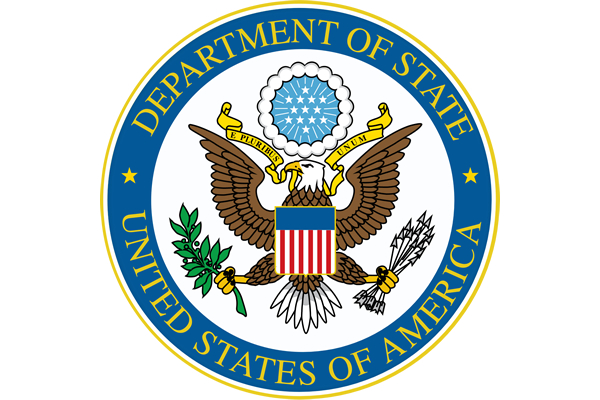 The State Department on Wednesday is expected to issue the first U.S. passport with an "X" gender marker.
Jessica Stern, the special U.S. envoy for the promotion of LGBTQ rights abroad, on Tuesday told the Washington Blade and the Associated Press during a conference call the State Department will initially issue a gender-neutral passport to one person.
Stern said the State Department will begin "offering the 'X' gender marker option to routine passport applicants" in early 2022. A State Department official said the delay is necessary because the U.S. Office of Management and Budget needs to approve "the required form updates."
Secretary of State Antony Blinken in June announced the State Department will allow passport applicants to "self-select their gender as 'M' or 'F'"
People who identify as intersex, non-binary or gender non-conforming can choose a gender-neutral gender marker for their passports and Consular Report of Birth Abroad, a document that confirms an American who was born overseas is a U.S. citizen. The new policy that Blinken announced in June no longer requires "medical certification if an applicant's self-selected gender does not match the gender on their other citizenship or identity documents."
"Offering a third gender marker is a significant step towards ensuring that our administrative systems account for the diversity of gender identity, gender expression and sex characteristics," said Stern during the conference call. "Because people do not always fit within a male or a female designation, it doesn't benefit anyone to have inconsistencies between people and systems."
Stern added passports with an "X" gender marker will "reflect the true gender of the passport holder and make people safer, hopefully by reducing the likelihood of dehumanizing harassment and mistreatment that so often happens at border crossings when a person's legal documentation does not correspond with their gender expression."
"When a person obtains identity documents that reflect their true identity, they live with greater dignity and respect," said Stern.
The State Department's announcement comes a day after it publicly acknowledged Intersex Awareness Day, which commemorates the world's first-ever intersex rights protect that took place in Boston in 1996.
Dana Zzyym, an intersex U.S. Navy veteran who identifies as non-binary, in 2015 filed a federal lawsuit against the State Department after it denied their application for a passport with an "X" gender marker. The State Department official with whom the Blade spoke on Tuesday declined to say whether Zzyym is the first person who will receive a gender-neutral passport in the U.S.
"The department does not generally comment on individual passport applications due to privacy considerations," said the official.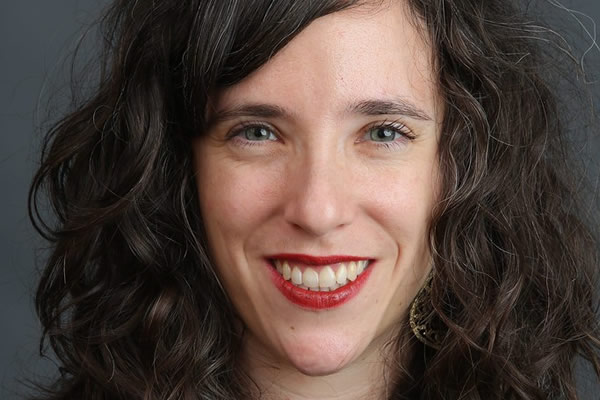 President Biden in February signed a memorandum that committed the U.S. to promoting LGBTQ rights abroad.
The White House in June named Stern, who had previously been the executive director of OutRight Action International, a global LGBTQ advocacy group, to her position. Stern said the issuance of passports with "X" gender markers demonstrates the Biden administration's commitment to LGBTQ rights.
"I am proud that the United States seeks to protect and promote the human rights of LGBTQI+ persons globally and this is an excellent example of leading by example," said Stern.
Canada, Australia, New Zealand and Argentina are among the handful of other countries that issue gender-neutral passports.
The State Department official said their colleagues have "been coordinating with Canada and New Zealand on best practices as we work towards this goal, based on their experiences." They said the State Department has also "coordinated with several LGBTQI+ organizations, both directly and through the White House Domestic Policy Council, throughout this process."
State Department acknowledges Intersex Awareness Day
Special LGBTQ rights envoy moderated activist roundtable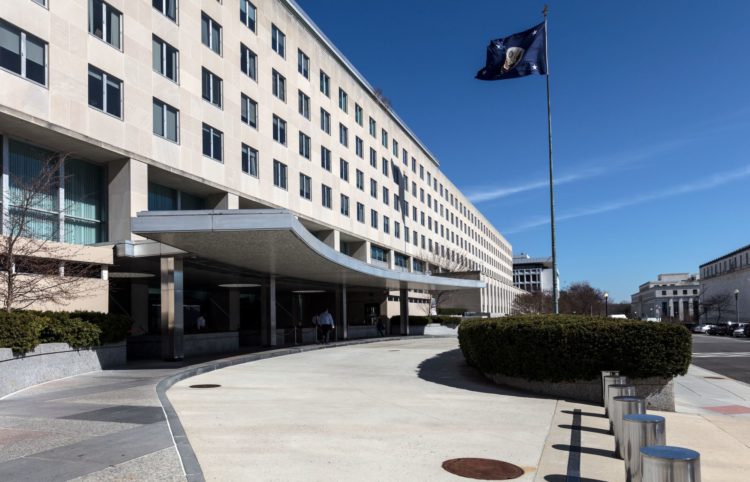 The State Department on Tuesday acknowledged the annual Intersex Awareness Day.
"We proudly recognize the voices and human rights of intersex people around the world," said State Department spokesperson Ned Price in a statement. "The Department of State is committed to promoting and protecting the rights, dignity, and equality of all individuals, including intersex persons."
Price in his statement said U.S. foreign policy seeks to "pursue an end to violence and discrimination on the basis of gender, sexual orientation, gender identity or expression, and sex characteristics, while acknowledging the intersections with disability, race, ethnicity, religion, national origin, or other status." Price also acknowledged intersex people "are subject to violence, discrimination, and abuse on the basis of their sex characteristics" and "many intersex persons, including children, experience invasive, unnecessary, and sometimes irreversible medical procedures."
"The department supports the empowerment of movements and organizations advancing the human rights of intersex persons and the inclusion of intersex persons in the development of policies that impact their enjoyment of human rights," he said.
Jessica Stern, the special U.S. envoy for the promotion of LGBTQ rights abroad, on Tuesday moderated a virtual panel with intersex activists from around the world.
Starting now! Go to https://t.co/Am0tYpCep1 to listen in on a rich discussion with Special Envoy for LGBTQI+ Rights Jessica Stern, @glifaa, and intersex activists from around the world. #IntersexAwarenessDay pic.twitter.com/ZMiPyMR8Gy

— Bureau of Democracy, Human Rights, and Labor (@StateDRL) October 26, 2021
Intersex Awareness Day commemorates the world's first-ever intersex protest that took place in Boston on Oct. 26, 1996.
Dana Zzyym, an intersex U.S. Navy veteran who identifies as non-binary, in 2015 filed a federal lawsuit against the State Department after it denied their application for a passport with their sex listed as "X." The State Department in June announced it would begin to issue gender-neutral passports and documents for American citizens who were born overseas.
The U.S. and more than 50 other countries earlier this month signed a statement that urges the U.N. Human Rights Council to protect the rights of intersex people.