Former Equality Maryland staffer announces House of Delegates bid
Kevin Walling latest candidate to enter House District 16 race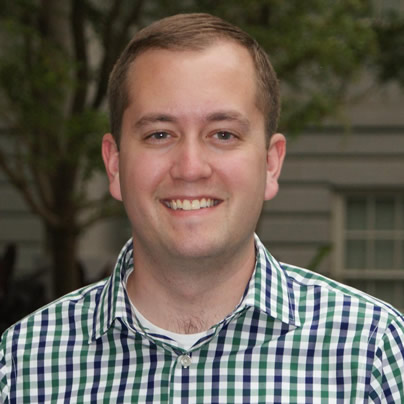 A former Equality Maryland staffer last week announced his candidacy to represent portions of Montgomery County in the House of Delegates.
Kevin Walling in an e-mail to supporters on July 18 declared his bid to represent House District 16 that includes Bethesda, North Bethesda, Potomac, Cabin John and Glen Echo.
Walling, who was Equality Maryland's former director of communications and development from 2008-2010, told the Washington Blade in an interview last week that he developed "a real love for Maryland politics and how Annapolis works" while working to build support for marriage rights for same-sex couples in the state.
He said securing passage of a bill a state Senate committee killed earlier this year that would have banned anti-transgender discrimination in housing, employment and public accommodation would be among his top legislative priorities in 2015.
"We need to right that wrong," Walling said.
Walling, who currently works with the D.C. Democratic consulting firm Stone's Phones, noted passing a gun control measure is another priority. He added protecting the environment and reducing traffic congestion in House District 16 through construction of the Purple Line from Bethesda to New Carrollton in Prince George's County are among his other top campaign issues.
"Building more roads and driving more traffic is not the solution," Walling said.
Walling, 27, is the latest candidate to officially declare their candidacy to represent House District 16 in Annapolis.
Jordan Cooper, Marc Korman and Hrant Jamgochian hope to succeed state Del. Susan Lee (D-Montgomery County) who is expected to run for state Sen. Brian Frosh (D-Montgomery County)'s seat in 2014 once he formally announces his expected campaign for attorney general. State Del. Bill Frick (D-Montgomery County) in February announced he will seek the post that likely gubernatorial candidate Doug Gansler currently occupies.
Orlee Panitch, a Potomac emergency physician, is also expected to enter the House District 16 race.
Korman reported $33,867.20 in his campaign account in a report he filed with state officials in January.
Campaign finance reports for Walling, Cooper, Jamgochian and Panitch were not available.
U.S. official meets with Brittney Griner
Consular visit took place on May 19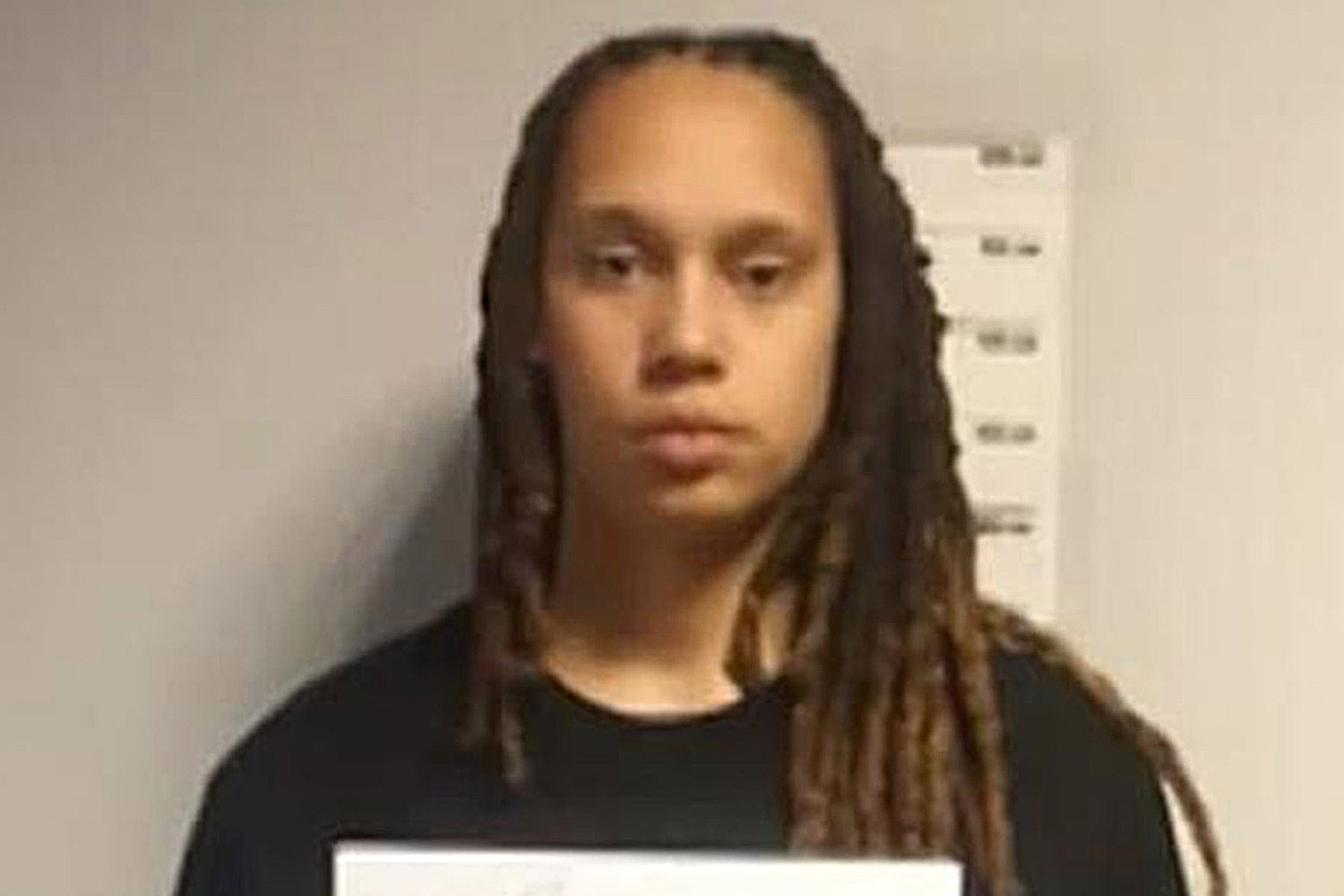 A U.S. consular official on May 19 visited detained WNBA star Brittney Griner in Russia.
State Department spokesperson Ned Price on Friday told reporters during a virtual briefing the officer "found her continuing to do as well as could be expected under these exceedingly challenging circumstances." The officer met with Griner two days after U.S. Ambassador to Russia John Sullivan said Russian officials had denied consular visits with her three times this month.
"Our message is a clear and simple one," said Price. "We continue to insist that Russia allow consistent and timely consular access to all U.S. citizen detainees. One-off visits are not sufficient, and we will continue to call on Moscow to uphold its commitments under the Vienna Convention for consistent and timely access as well."
Griner — a center for the Phoenix Mercury and a two-time Olympic gold medalist who is a lesbian and married to her wife — was taken into custody at Moscow's Sheremetyevo Airport in February. Russian officials said customs inspectors found hashish oil in her luggage.
The State Department has determined Russia "wrongfully detained" Griner.
A Russian court on May 13 extended her detention for another month. The Women's National Basketball Players Association, a union that represents WNBA players, has endorsed a petition that urges the Biden administration to "prioritize" Griner's release.
Secretary of State Antony Blinken spoke with Griner's wife, Cherelle Griner, on May 14.
U.S. announces more funding to fight HIV/AIDS in Latin America
Jill Biden made announcement on Saturday in Panama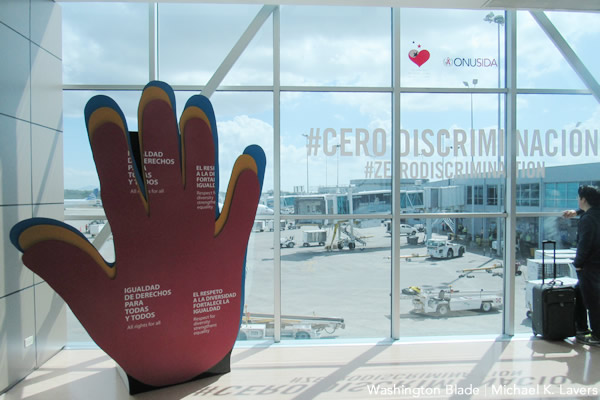 First lady Jill Biden on Saturday announced the U.S. will provide an additional $80.9 million to the fight against HIV/AIDS in Latin America.
Biden during a visit to Casa Hogar el Buen Samaritano, a shelter for people with HIV/AIDS in Panama City, said the State Department will earmark an additional $80.9 million for President's Emergency Plan for AIDS Relief-funded work in Latin America. A Panamanian activist with whom the Washington Blade spoke said LGBTQ people were among those who met with the first lady during her visit.
Pope Francis visited the shelter in 2019.
"I'm glad we have the opportunity to talk about how the United States and Panama can work together to combat HIV," said the first lady.
Michael LaRosa, the first lady's spokesperson, noted Panama will receive $12.2 million of the $80.9 million in PEPFAR funding.
"This funding, pending Congressional notification, will support expanded HIV/AIDS services and treatment," said LaRosa.
UNAIDS statistics indicate an estimated 31,000 Panamanians were living with HIV/AIDS in 2020. The first lady's office notes the country in 2020 had the highest number of "newly notificated cases of HIV/AIDS" in Central America.
The first lady visited Panama as part of a trip that included stops in Ecuador and Costa Rica.
The Summit of the Americas will take place next month in Los Angeles. The U.S. Agency for International Development and PEPFAR in April announced they delivered more than 18 million doses of antiretroviral drugs for Ukrainians with HIV/AIDS.
Republican Pa. governor nominee opposes LGBTQ rights
Former President Trump backed state Sen. Doug Mastriano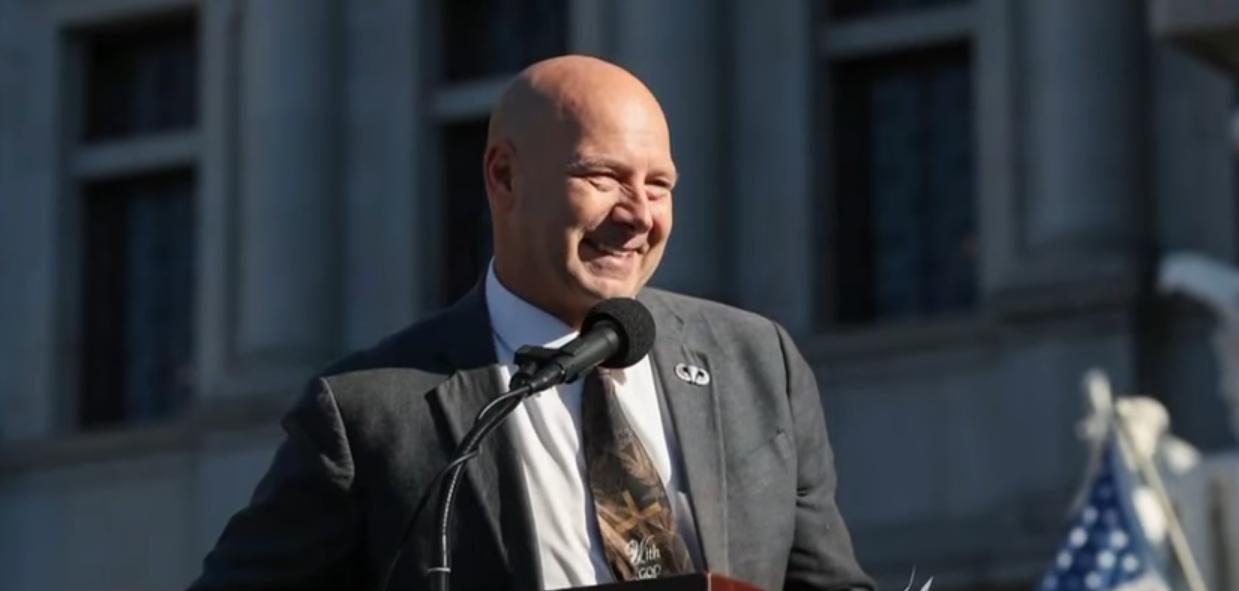 Republican leadership in the Keystone State are expressing quiet alarm over the emergence of radical-right state senator who secured his place as the party's nominee in the race against Democratic nominee for governor, Josh Shapiro, who is himself currently serving as the commonwealth's attorney general.
State Sen. Doug Mastriano, who represents Cumberland, Adams, Franklin and York Counties in the South Central Pennsylvania area bordering Maryland, was not seen as a truly viable candidate in the primary race to be the party standard-bearer until he was endorsed by former President Trump.
Pennsylvania's gubernatorial race has serious implications for the outcome of the 2024 presidential election cycle as well. The commonwealth is a strategic swing state and the occupant of the governor's chair in Harrisburg will lend considerable influence to a final vote count.
Mastriano is a polarizing figure within the state's Republican Party.
The retired U.S. Army colonel has campaigned at political events that included QAnon adherents, he espoused a political agenda that embraced Trump's Big Lie about the 2020 election, rejected measures taken to protect Pennsylvanians including masks in the coronavirus pandemic, holding an anti-vaccine "Medical Freedom Rally" rally on the state Capitol steps days after declaring his candidacy for the GOP governor's primary race, and also mixing in messaging of Christian nationalism.
He also supports expanding gun rights in Pennsylvania and in the state Senate sponsored a bill to ban abortion once a heartbeat is detected.
NBC News noted that Mastriano pledged in his election night address that on the first day of his administration he would crack down on "critical race theory," a catchall term Republicans have used to target school equity programs and new ways of teaching about race, transgender rights and any remaining COVID-19 vaccine requirements.
"CRT is over," Mastriano declared. "Only biological females can play on biological females' teams," he added, and "you can only use the bathroom that your biology and anatomy says."
His anti-LGBTQ views have long been part of his personal portfolio. The Washington Post reported that 21 years ago while attending the Air Force's Air Command and Staff College in 2001, then-Maj. Mastriano wrote his master's thesis on a hypothetical "left-wing 'Hitlerian putsch'" that was caused by "the depredations of the country's morally debauched civilian leaders." Among those "depredations," in his words, was the "insertion of homosexuality into the military."
As the Post reported, his paper shows "disgust for anyone who doesn't hold his view that homosexuality is a form of 'aberrant sexual conduct.'"
The paper is posted on an official Defense Department website and lists Mastriano as the author at a time when he said he received a master's degree from the school.
Two decades before he was Republican nominee for Pennsylvania governor, Doug Mastriano warned in a master's thesis that morally debauched political leaders weren't fit to oversee the U.S. military. https://t.co/NHOnijBng7

— The Washington Post (@washingtonpost) May 20, 2022
This is not the only instance of Mastriano professing anti-LGBTQ beliefs.
In 2018, he stated his belief that LGBTQ couples should not be allowed to adopt a child. During an interview with 103.7 FM, when asked "should LGBTQ couples, i.e. two moms or two dads, be allowed to adopt?" Mastriano answered, "No." [This takes place at the 16:00 mark.]
NBC News interviewed David La Torre, a Republican and former adviser to fellow gubernatorial candidate Jake Corman.
"As far as what a Pennsylvania government would look like with Mastriano in charge, quite frankly, it's just not something I'm ready to think about at this point," La Torre said, adding that while there are many unknowns, the dynamic between Mastriano and the state General Assembly, currently controlled by Republicans, would be one to watch.
"All I know is this — he will govern as governor like he campaigned," he said. "He would govern with a sledgehammer and expect Republicans to fall in line. And it would be one of the more fascinating tugs of war we've seen in Harrisburg."
Dave Ball, chairman of the Washington County GOP, told NBC News that Mastriano's victory was "a shame" for the party, the product of "a phenomenon that I truly don't understand." But any misgivings won't stop Ball from working toward the ultimate goal: taking back the governor's mansion, saying it's a must-win race. (The two-term incumbent, Tom Wolf, a Democrat, is term-limited.)
As if telegraphing the battles to come should he take the governor's chair, Politico reported: "Our biggest problem," said Mastriano on Steve Bannon's "War Room: Pandemic" podcast on Tuesday, "is going to be these feckless RINO-type Republicans here that will not allow us to have a fighter as governor. But we're going to beat them and they're going to lose power, and they're going to be put to shame."
Mastriano lists agenda as governor during Pa. GOP nominee victory speech: