July 25, 2013 at 12:01 pm EDT | by Will Owen
Living Lava
Queer band Avan Lava performs at Living Social (918 F St., N.W.) on Aug. 2 at 8:30 p.m. as part of its "Emerging Artists Concert Series."
The Brooklyn-based band has a disco-cum-new wave sound. Its members are outspokenly queer and the goal of their concerts is to create a safe and welcoming space for LGBT music fans.
Avan Lava's last performance in D.C. was at the Brightest Young Things Capital Pride Party. They've also appeared on MTV and in New York Magazine.
Admission to the show is $12. For details and to purchase tickets, visit livingsocial.com. For more information on Avan Lava, visit avanlava.bandcamp.com.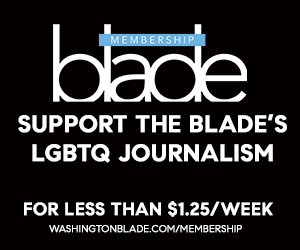 Sign Up for Blade eBlasts