Report criticizes U.S. religious groups' support of Belize sodomy law
Southern Poverty Law Center said organizations further inflame homophobia in country
The organization specifically singles out the Arizona-based Alliance Defending Freedom and the Catholic Family and Human Rights Institute, which has offices in D.C. and New York, for sending lawyers to the Central American country to advice Belize Action, a group opposed to a lawsuit currently before the Supreme Court of the Judicature of Belize that seeks to overturn the statute under which those found guilty of consensual same-sex sexual acts face 10 years in prison. The Southern Poverty Law Center report also notes that Extreme Prophetic Ministries, a Phoenix-based group, has also publicly backed Belize Action.
The The report further documents that Scott Strim, who heads Belize Action, was born in Texas.
The report further alleges that the aforementioned groups' support of Belize's anti-sodomy law has only inflamed existing homophobic attitudes in the country.
Caleb Orozco, co-founder of the United Belize Advocacy Movement (UNIBAM,) the HIV/AIDS group that challenged the statute in the Supreme Court of the Judicature of Belize in 2010, told reporters on Thursday that two masked men broke into his yard and vandalized his car around the same time the justices heard the case in May. He said he has also received hate mail and saw a YouTube clip with a caption that encouraged someone to shoot him in the head.
Orozco further accused Belize Action of using the media to "confuse, conflate" and "intensify whatever prejudices that already exist to create a culture of fear and hate." The editor of a leading Belizean newspaper wrote in a column before the country's highest court heard UNIBAM's case that "homosexuals pray on children and boys."
A participant of a demonstration in southern Belize on July 5 carried a hanging effigy with UNIBAM written onto it.
"The involvement of these American groups is adding fuel to the fire in that country," Heidi Beirich, director of the Southern Poverty Law Center's Intelligence Project, said. "To inject these ideas into a country like Belize is beyond irresponsible."
Belize is among the 11 English-speaking Central American and Caribbean countries in which colonial era anti-sodomy laws remain on the books.
Forestry, Fisheries and Sustainable Development Minister Lisel Alamilla described the UNIBAM effigy as "extremely concerning and even frightening" in a post to her Facebook page on July 11. Belizean First Lady Kim Simplis-Barrow spoke out against anti-gay discrimination and violence in a video in which she appeared to commemorate the International Day Against Homophobia and Transphobia on May 17.
Prime Minister Dean Barrow in the same month also defended the government's revised gender equality policy that specifically includes sexual orientation.
The Catholic Family and Human Rights Institute declined to comment on the Southern Poverty Law Center report. The group's website, however, contains a statement in French under the headline "Christian churches of Belize are third parties in the sodomy case" that appears to have been written in May 2011.
"Powerful advocacy and international organizations have made the poor country of Belize a target in the international fight for homosexuality," it reads.
The Alliance Defending Freedom did not return the Washington Blade's request for comment.
Belize Action, which posted a statement on its website against the UNIBAM effigy, defended its efforts in support of the country's sodomy law in an e-mail to the Blade on Thursday.
The group said the statute that "Orozco wants to change" has "never been used to prosecute any person for a consensual act, not once." Belize Action said more than 80 percent of prosecutions under the country's anti-sodomy law have been for "sexual abuse against children."
"We say it's a good law, leave it as is," the organization told the Blade. "It's not stopping gays from doing what they want to do."
Belize Action sought to further discredit Orozco.
"Orozco says this is an issue of loving who they want to love, but in truth this is not about the bedroom. It's about the classroom," the group said, noting Belizean men who have sex with men have the country's highest HIV/AIDS rate. "They want their lifestyle legitimized so they can have it in kids' curriculums as 'normal, natural, healthy and productive' when it's not."
Orozco maintained the sodomy statute is "not a good law" as he responded to Belize Action's claims.
"It does not separate consensual sex from forced sex and mixes sexual practices with bestiality," he told the Blade. "It serves only to sanction current attitudes of extreme Christian right leaders like the Belize Action representative."
While not responding directly to the Southern Poverty Law Center report, a State Department official told the Blade the U.S. government continues to support efforts to decriminalize homosexuality around the world.
"U.S. policy, articulated by President Obama and numerous other officials, including Secretary of State [John] Kerry is that the United States opposes laws that criminalize consensual same-sex relations," the official said. "The United States also staunchly defends freedom of association and freedom of expression, even when individuals or groups are advocating policies that are inconsistent with universal human rights and our foreign policy."
Supreme Court of the Judicature of Belize is expected to issue its first ruling in UNIBAM's case later this month or in August.
A report the Southern Poverty Law Center released on Thursday criticizes U.S. religious groups for supporting the campaign to defend Belize's anti-sodomy law.
Meet 4 candidates vying for 2 Rehoboth commissioner seats
Clear Space Theatre permit flap roils race
Four candidates are competing for two seats for City Commissioner in the Aug. 14 City of Rehoboth Beach election. The Blade interviewed each; below are their remarks and a preview of the key issues in the race.
Incumbent Richard Byrne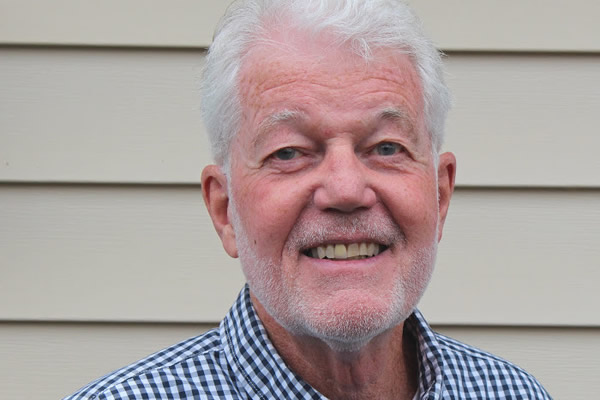 Byrne was elected a city commissioner in 2018, contributing to projects like the creation of Steve Elkins Way and adding city committees to improve Rehoboth.
"It's been just an honor to serve these past three years, very inspiring, challenging and a very productive time," Byrne said. "I feel that I have the energy, I have the know-how and I certainly have the experience to continue in this role working on behalf of the residents, and our voters all across the city."
Byrne voted against reversing the approval for Clear Space Theatre's site plan in June. The planning commission's and inspectors' effort toward its approval seemed neither arbitrary nor capricious, Byrne said.
"I've also been one of many who is advocating the need for our city to in the future, employ the services of a professional urban planner to help us and guide our work as we go forward," Byrne said. "This is my community. It's my only community. My only home. I just love this community, and I care deeply about it."
Planning Commissioner Rachel Macha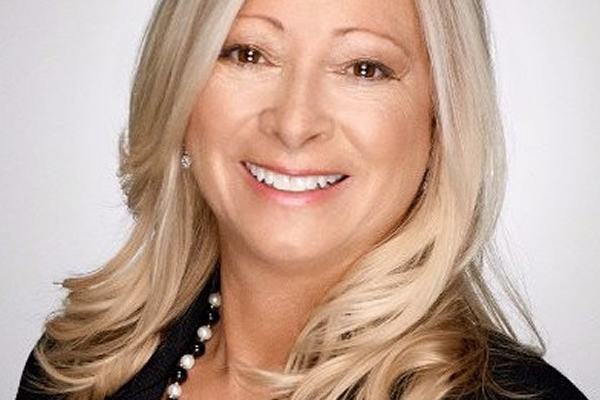 Macha has been a member of the planning commission since 2019 and works through the comprehensive development plan alongside the other members and additionally reviews residential and commercial land use projects.
Macha is also involved in the plant, shade, and tree commission that approves the removal of trees in order to preserve the canopy. She has worked on projects such as Rehoboth's Main Street and a campaign called Respect Rehoboth, a way to enforce social distancing and mask mandates.
"Rehoboth is a hidden gem, I mean it has 'the nation's summer capital' as its tagline. I think there are just a lot of people that have found this is kind of a slice of heaven," Macha said. "I just have had a real love for Rehoboth all my life and my kids have now had that same love for it, and I just want that to continue for generations to come."
The reversed approval of Clear Space Theatre's construction plan was disappointing, according to Macha.
"There were some commissioners and the mayor that were undermining the hours and effort that the planning commission not once, but twice worked through," Macha said. "I just think it was unfair, and also just disrespectful, frankly, to really call out the planning commission on not doing a thorough job."
Former Commissioner Toni Sharp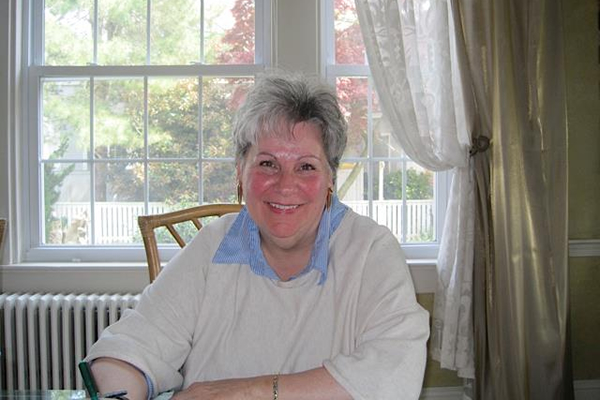 Sharp served as a city commissioner from 2013 to 2019 and, in her tenure, Sharp worked to budget a communications position within the commission and helped launch a platform to receive feedback from the community.
Sharp was involved in many other committees during her term and needed some time away, she said.
"I am reinvigorated, I have much more perspective and I think, it may happen this way for a lot of people, that when you step away from something, you really get a clarity of exactly what you want to do," Sharp said. "I know how to be a commissioner, I know how to get things done. And now it is just a matter of what are the most pressing things that I believe we need to get done here in Rehoboth."
Like many residents in Rehoboth, Sharp wants to see Clear Space Theatre have a place in the city, despite Rehoboth's restrictions for parking.
"Now, what's the right process to get from point A, which is where we are now, to point B, to keep moving forward to get a mutually agreeable situation?" Sharp asked her then fellow commissioners at an April 2019 hearing. "Do we have to have a different discussion about parking in this particular area of town? It feels like a different discussion."
Tim Bennett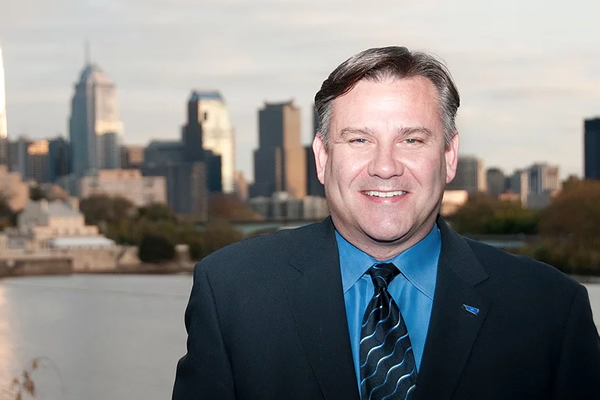 Bennett worked as the director of marketing and advertising programs at Subaru of America for 15 years, including his help to hire lesbian former tennis champion Martina Navratilova. He has worked to benefit the LGBTQ community through marketing.
Bennett gained interest in working on city committees and offered his services wherever they were needed, he said.
"I decided to come in as someone with no political history here, unencumbered," Bennett told the Blade. "I've had no history here, I'm a new person, it's time for getting some fresh ideas and new voices into the city."
Bennett supports a full-time city planner position that would help in land redevelopment for the city, according to his website. Clear Space Theatre's reversed approval was rushed and traffic, parking and the building size were the main problems, said Bennett.
"I think it's such sloppy government, and I think it's sad all around because if the plans exist, we wouldn't even be having this conversation," Bennett said. "I understand that there are going to be traffic problems, there are going to be parking problems. It needs to be mitigated, of course, and we just have to follow the rules and do the right thing."
Bennett attributes much of his passion to his time at Marietta College, a small school in Ohio.
"There was always this thing of being taught when you graduated to find a way to be of use and try to make things a little better than you found them, or in the importance of showing up," Bennett said. "I've always remembered that and I've tried to always strive to do that with work. When you're involved in something or you take on a project it's, 'Can I be of use, can I contribute something, and can I be of help?'"
Jenner's campaign to replace Newsom in recall race in debt
A recent Berkeley Institute of Governmental Studies/Los Angeles Times poll showed her tied for fifth place with 3 percent support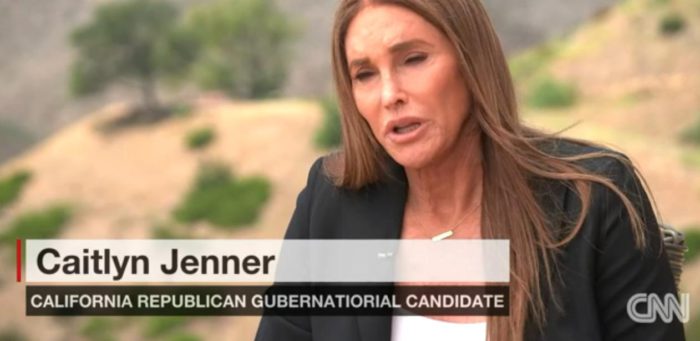 LOS ANGELES – According to campaign filings as reported by Politico Monday, the gubernatorial recall campaign of Trans reality-television personality Republican Caitlyn Jenner to replace Democratic California Governor Gavin Newsom has amassed significant debt.
In required disclosure of campaign finances to the California Secretary of State, Jenner's campaign has raised through to the end of July from its launch $747,000 and spent some $910,000, leaving her campaign with about $156,000 in unpaid bills and roughly $21,000 on hand for the race's critical final stretch.
Politico noted that; "The campaign has sent about $67,000 to Parscale Strategy, LLC, the firm run by former Trump campaign strategist Brad Parscale. It spent $25,000 on former Bush press secretary Ari Fleischer's media strategy company Ari Fleischer Communications.
Among Parscale Strategy's reported spending was a $1,800 "staff meeting" at Nobu, a fancy Malibu restaurant, and $1,300 for a limousine service that ferried Jenner to Los Angeles meetings."
Jenner is temporarily residing in Australia filming a reality-television show, although her campaign told the online portal for the San Francisco Chronicle in a statement that "Caitlyn has not paused her campaign at all," and will be back in California for a bus tour in August.
Jenner,71, has barely gained momentum since her entrance to the race this past April. A recent Berkeley Institute of Governmental Studies/Los Angeles Times poll showed her tied for fifth place with 3 percent support. Politico pointed out that media buys statewide in California are several million dollars and with her campaign in debt it makes gaining traction with potential voters difficult.
The date set for the recall is September 14 and midway through this month the mail-in ballots will be sent out by elections officials statewide.
Peru LGBTQ activists express concern over country's new government
Prime minister has made homophobic, transphobic comments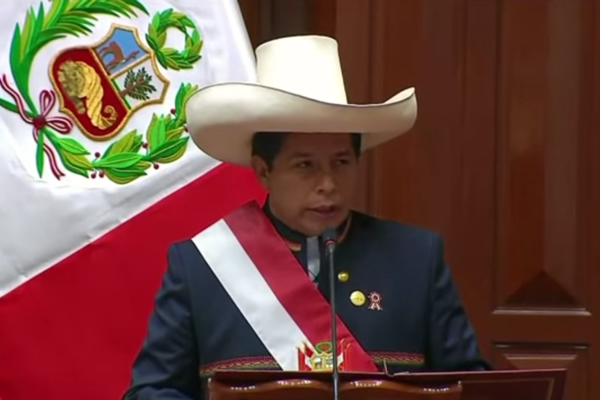 Activists in Peru have expressed concern over their country's new government and whether it will actively oppose LGBTQ rights.
President Pedro Castillo, a teacher from Cajamarca region of northern Peru who is a member of the leftist and socialist Free Peru party, in June narrowly defeated Keiko Fujimori, his right-wing opponent who is the daughter of former President Alberto Fujimori, in the second round of Peru's presidential election. Castillo's inauguration took place in Lima, the Peruvian capital, on July 28.
The Associated Press reported Castillo during his campaign expressed his opposition to marriage rights for same-sex couples, but stressed LGBTQ issues "are not a priority."
Castillo named Congressman Guido Bellido, an indigenous man who represents Cuzco, as his prime minister.
Bellido in a 2019 Facebook post praised former Cuban President Fidel Castro and specifically his 1963 comments in which he said "the (Cuban) revolution does not need hairdressers and work will make them men. The 'new man' cannot be a faggot. The socialist society cannot allow this type of degenerates."
Media reports indicate Bellido in 2020 made transphobic comments in response to gender-based coronavirus prevention measures that activists said discriminated against trans people. Bellido also reportedly said "the woman is so destructive and ruthless when it comes to mixing her grudges and selfishness" and "I don't see any lesbian or gay (person) mobilizing" against it.
"Violence is going to intensify every day if things continue as they are," Bellido said.
Bellido has also been criticized for his previous comments in support of the Shining Path rebel group.
"(Shining Path) has been the biggest violator of human rights in the history of Peru and it concerns me a lot," Alberto de Belaúnde, an independent congressman from Lima who is openly gay, told the Washington Blade on Monday as he discussed Bellido's comments. "It is not a good scenario for the human rights agenda in general and specifically for the LGBT agenda."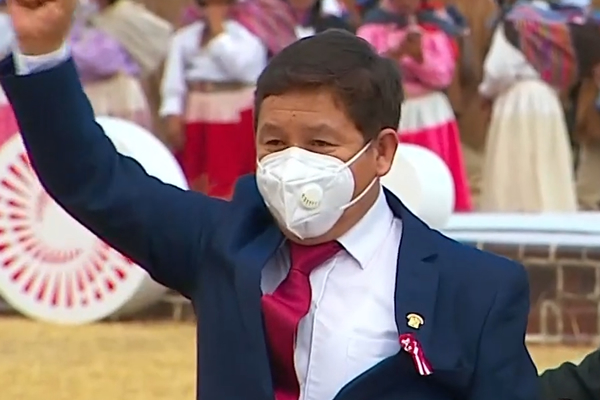 Gabriela Oporto Patroni, a Peruvian human rights lawyer, described Bellido's comments as "concerning." George Hale of Centro de Promoción y Defensa de los Derechos Sexuales y Reproductivos (PROMSEX), an LGBTQ and women's rights group in the South American country, echoed Oporto.
"Prime Minister Bellido's previous comments that reflect his homophobia, transphobia and misogyny are unfortunate," Hale told the Blade.
Bellido, for his part, in recent days has said he "categorically rejects all forms of violence and terrorism in all of its extremes." Hale noted to the Blade that Finance Minister Pedro Francke has publicly said his government will support LGBTQ rights.
"I will fight for equality of opportunities without discrimination based on gender, ethnic identity or sexual orientation," said Francke on July 31. "I will combat homophobia and I will strongly support the fight against the killer (Shining Path), in line with the public promise that our prime minister has made."
Asimismo, lucharé por la igualdad de oportunidades sin discriminación de género, identidad étnica u orientación sexual. Combatiré la homofobia y apoyaré una lucha firme contra el senderismo asesino, en línea con el compromiso público hecho por nuestro Primer Ministro. pic.twitter.com/3ycacbrXxM

— Pedro Francke (@pedrofrancke) July 31, 2021
The Latin American and Caribbean Network of Trans People (REDLACTRANS) on Tuesday noted Foreign Affairs Minister Héctor Béjar has said his government supports the Yogyakarta Principles, a set of global LGBTQ rights principles that advocacy groups adopted in 2006.
"We support the 2016 Yogyakarta Principles' 29 principles about the application of international human rights norms for sexual orientation and gender identity to avoid abuses and to protect the human rights of lesbians, gays, bisexuals and transsexuals," said Béjar. "The human rights of sex workers will also be part of our agenda."
#Peru Celebramos las palabras del Ministro de Relaciones Exteriores Sr. Héctor Béjar Rivera. ¡Por los derechos de las personas Trans, la población LGBTI, por los derechos sexuales y reproductivos! Que estas palabras se traduzcan en una política exterior por los #DerechosHumanos pic.twitter.com/jBd1Erjbi4

— RedLacTrans (@REDLACTRANS) August 3, 2021
Miluska Luzquiños is a transgender activist who lives in Lambayeque, a city in northern Peru.
She told the Blade on Monday the situation for LGBTQ Peruvians remains "very complicated and uncertain" because of the pandemic. Luzquiños also noted the country does not have a trans rights law.
"It is necessary for the LGBTIQ movement to keep doing advocacy in government spaces as (part of) civil society," she said.