Pope says gays should not be marginalized
Pontiff spoke to reporters after leaving Brazil
Pope Francis on Monday said gay men and lesbians should not be judged or marginalized.
"If a person is gay and seeks the Lord and is of good will, who am I to judge him?" he told reporters in response to a question about gay priests as he returned to Rome after his week-long trip to Brazil for World Youth Day as La Nación, an Argentine newspaper reported.
Francis' comments come amid renewed calls to welcome gays and lesbians back into the church following Pope Benedict XVI's abrupt resignation in February.
"You are made in God's image and likeness," New York Cardinal Timothy Dolan told ABC News' George Stephanopoulos during an interview in March. "We want your happiness… and you're entitled to friendship."
Cardinal Nicolás de Jesús López Rodríguez of the Archdiocese of Santo Domingo in the Dominican Republic late last month referred to James "Wally" Brewster, an openly gay man whom President Obama nominated to become the next American ambassador to the Caribbean country, as a "maricón" or "faggot" in Spanish during a press conference.
Francis himself seemed to echo Dolan's call during his comments to reporters.
"The Catechism of the Catholic church explains this in a very clear way," the pontiff told reporters. "It says that these people should not be marginalized. They should be integrated into society."
Majority of Catholics back same-sex marriage; hierarchy remains opposed
A Quinnipiac University poll in March found that 54 percent of Catholics support marriage rights for same-sex couples.
Maryland Gov. Martin O'Malley is among the Catholic state executives who have signed same-sex marriage measures into law.
Catholic hierarchy continues to oppose the issue in spite of this increased support.
"Marriage exists obviously we believe by the will of God because the sexual orientation between men and women tends to create babies," Father Leonard Klein of the Diocese of Wilmington (Del.) said before Delaware Gov. Jack Markell signed a bill into law that extended marriage to same-sex couples in the state.
Bishop Thomas Tobin of the Diocese of Providence (R.I.) in May also spoke out against the issue in a letter to Rhode Island Catholics before Gov. Lincoln Chafee signed his state's same-sex marriage bill into law.
"Like many others, I am profoundly disappointed that Rhode Island has approved legislation that seeks to legitimize 'same-sex marriage,'" Tobin wrote.
Francis, who was among the most prominent opponents of efforts to extend marriage rights to same-sex couples in his native Argentina, also spoke out against what he described as the "gay lobby" within the Vatican. These comments came in response to questions over the reported homosexuality of Monsignor Battista Ricca, whom the pontiff last month appointed to oversee the Vatican bank, that began to emerge last week in the Italian press.
"When one encounters a person like this, one have to distinguish between the act of being gay and lobbying, because no lobby is good," Francis said. "The problem is not having this orientation. We must be brothers. The problem is lobbying."
The Archdiocese of Washington did not have an immediate comment on Francis' statements.
"He's articulating well in a beautifully tender way the traditional teaching of the church," Dolan said during an interview on "CBS This Morning" on Tuesday. "While certain acts may be wrong, we will always love and respect the person and treat the person with dignity."
Marianne Duddy-Burke, executive director of DignityUSA, an LGBT Catholic organization, told the Washington Blade she welcomes what she described as a "change of tone from the very harsh and damaging rhetoric" of Benedict and his predecessor, Pope John Paul II.
"We hope it translates into similar expressions of openness among bishops and cardinals here in the U.S. and in other countries," Duddy-Burke said. "The best news would be if the Pope indicates a willingness to begin a dialogue with LGBT Catholics and our families about our experience in the Church and in our societies. He's shown humility in walking with other marginalized groups. We'd hope it would extend to us, as well."
Human Rights Campaign President Chad Griffin struck a similar tone.
"While Pope Francis's words do not reflect a shift in Church policy, they represent a significant change in tone," he said. "Like his namesake, Francis's humility and respect for human dignity are showing through, and the widespread positive response his words have received around the world reveals that Catholics everywhere are thirsty for change."
Esteban Paulón, president of the LGBT Federation of Argentina, highlighted the pontiff's opposition to same-sex marriage in Argentina.
"A profound self-criticism on the part of the church hierarchy about the position it has historically taken with regard to lesbians, gays, bisexuals and transgender people is essential," Paulón said in a statement. "Let's not forget that this same pope that today said don't judge us the same man who called for 'a holy war against the devil's plan' to block the same-sex marriage law. These types of declarations, coming from the top of the Catholic church hierarchy, only promote hate and discrimination."
Census Bureau asks White House to test questions on sexual orientation, gender identity
Data would be included in annual American Community Survey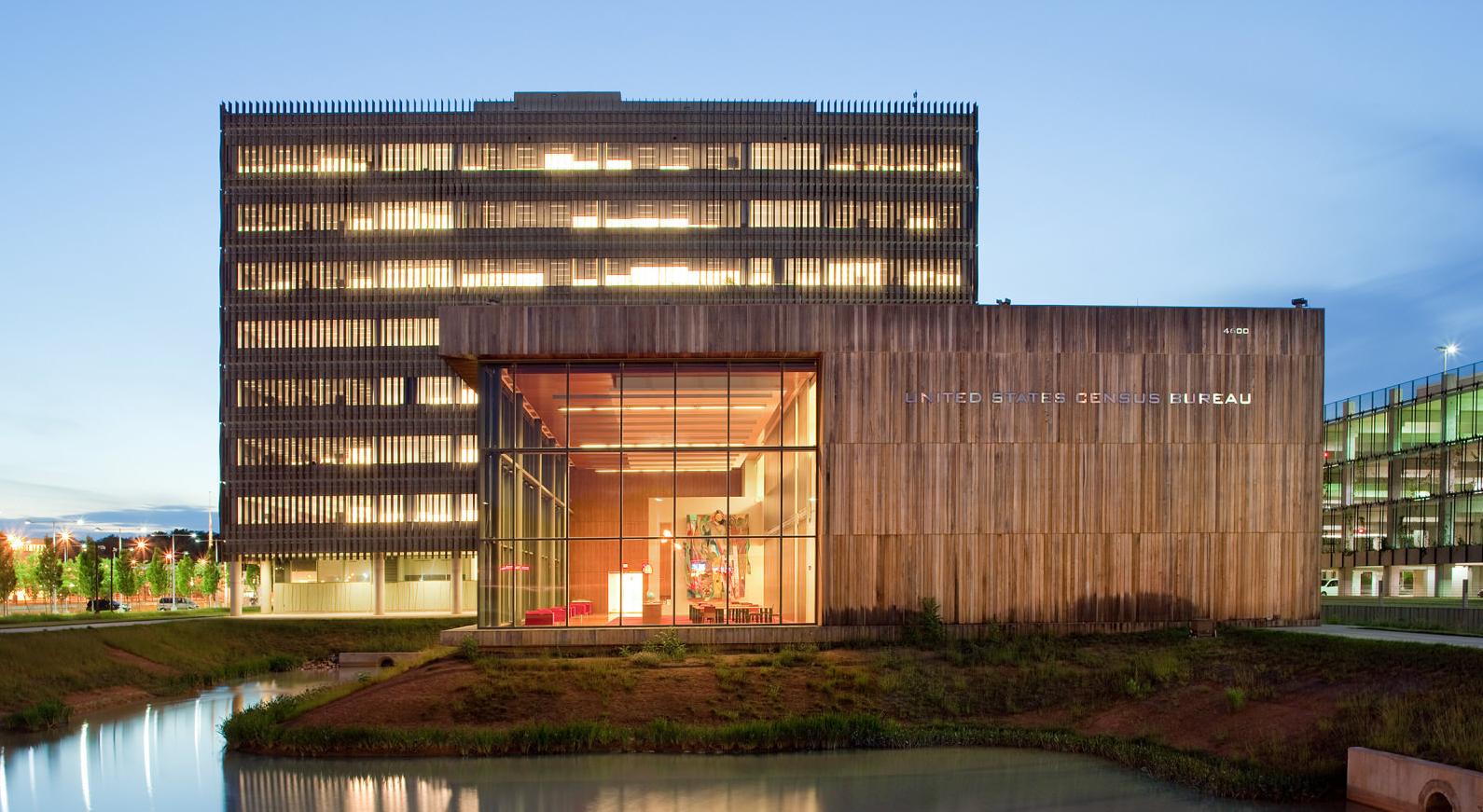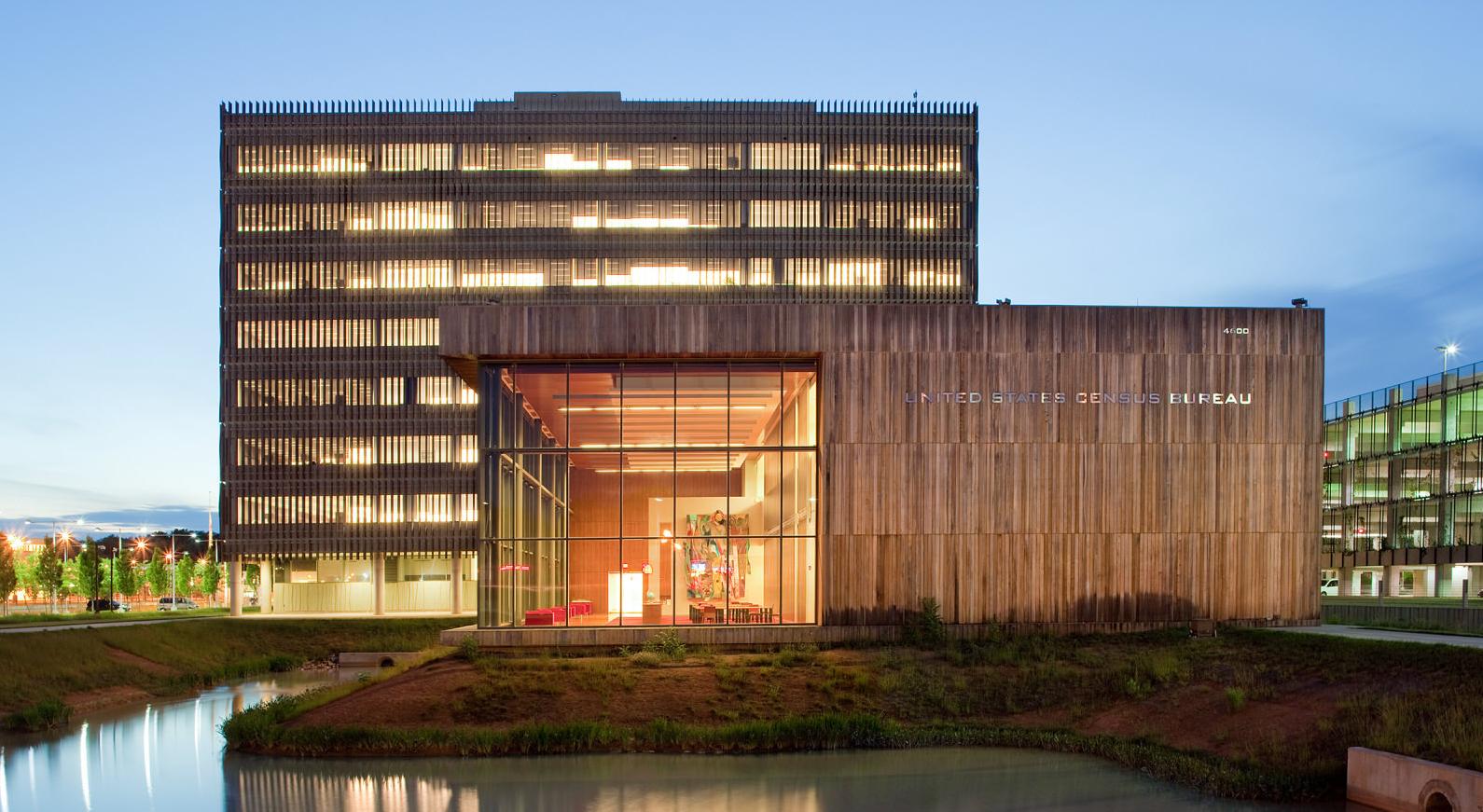 The U.S. Census Bureau on Tuesday asked the Biden administration to sign off on plans to test questions on sexual orientation and gender identity for respondents aged 15 and older on the agency's annual American Community Survey.
Data on these metrics will help inform civil rights and equal employment enforcement, the Census Bureau said in a notice published on the Federal Register.
Testing will help the agency determine wording, response categories and placement of the questions on the survey — its most comprehensive, covering 3.5 million households each year.
A key unknown will be how answers will be provided by proxies such as parents, spouses or others in a household who isn't the person about whom the question is asked.
"Younger LGBT people might not yet be out to their parents or others who are answering these questions as a proxy reporter, so the quality of the data might not be as good for younger people," M. V. Lee Badgett, an economics professor at the University of Massachusetts Amherst, told PBS News.
Currently, the Census Bureau and its annual American Community Survey only ask questions about same-sex couples who are married or cohabitating.
"We anticipate having much more info about the LGBT people than is currently available — including about the demographic and socioeconomic status of LGBT people who aren't in same-sex couple households, including occupational status, industry and wages, and about LGBT people who were born outside the U.S. and LGBT people with disabilities, and their families," Kerith Conron, research director of the Williams Institute at UCLA School of Law, told the Associated Press.
Senate confirms federal judge who fought for marriage equality as a lawyer
Three Republicans voted for Rita Lin's nomination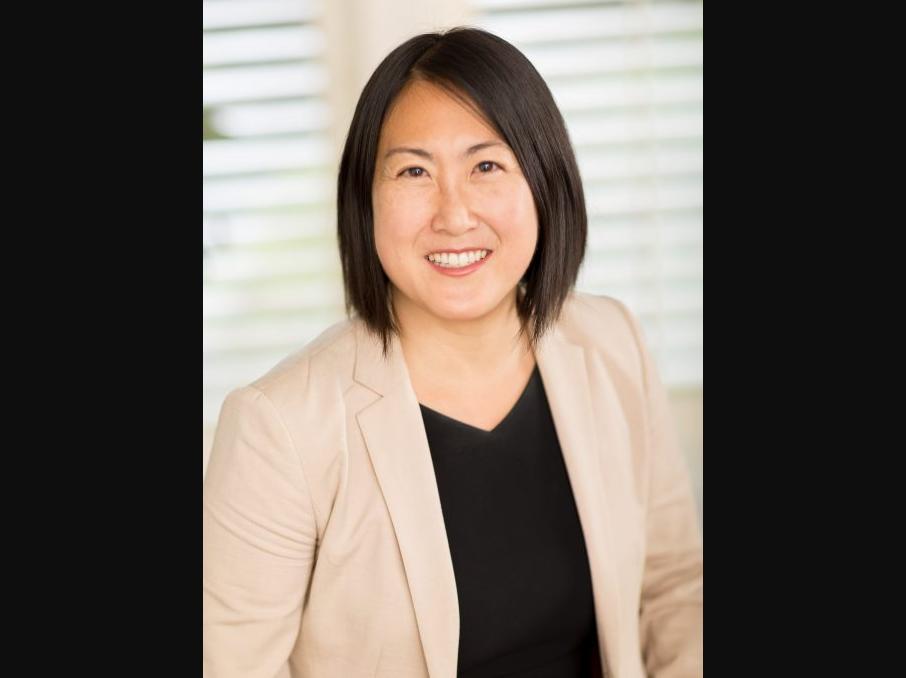 The U.S. Senate on Tuesday voted 52-45 to confirm Rita Lin's nomination by President Joe Biden to serve as a judge on the U.S. District Court for the Northern District of California.
The first Chinese American woman to serve in the role, Lin previously fought for marriage equality as an attorney in private practice with the multinational firm Morrison and Foerster.
As co-counsel in a 2012 case challenging the Defense of Marriage Act in federal court, she secured the first ruling striking down the law, which proscribed marriage as exclusively heterosexual unions, since President Obama announced his administration would no longer defend it.
The Senate's vote to confirm Lin was supported by all present Democratic members and three Republicans: U.S. Sens. Susan Collins (Maine), Lindsey Graham (S.C.) and Lisa Murkowski (Alaska).
Last year, during hearings for her nomination in the U.S. Senate Judiciary Committee, Sen. John Kennedy (R-La.) objected to an article she wrote in 1998 while a junior at Harvard University calling members of the Christian Coalition "bigots."
The Christian Coalition was founded by the late Christian media mogul Pat Robertson, who attracted controversy throughout his life and career for making sexist, homophobic and racist remarks.
Lin was appointed as a judge in the San Francisco Superior Court in 2018, and she currently presides over felony and misdemeanor criminal trials. She previously served as an Assistant United States Attorney in San Francisco.
Pentagon to restore honor to veterans kicked out over their sexual orientation
Legislation seeks accountability for DoD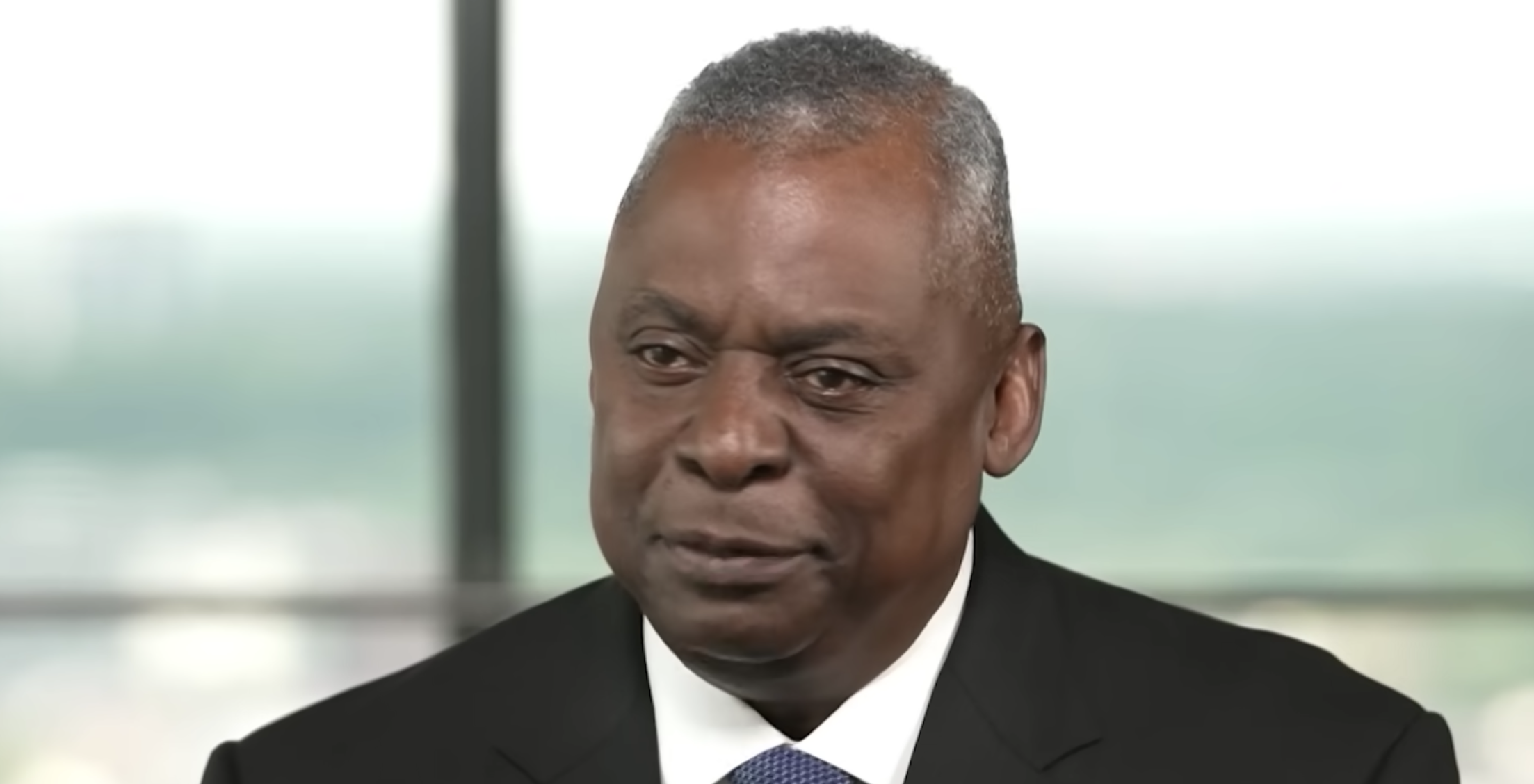 The U.S. Department of Defense announced plans to restore honor to service members who were kicked out of the military over their sexual orientation, the agency announced on Wednesday, the 12th anniversary of the repeal of "Don't Ask, Don't Tell."
"Over the past decade, we've tried to make it easier for service members discharged based on their sexual orientation to obtain corrective relief," U.S. Secretary of Defense Lloyd Austin said in a statement.
"While this process can be difficult to navigate, we are working to make it more accessible and efficient," he said, adding, "in the coming weeks, we will be initiating new outreach campaigns to encourage all service members and veterans who believe they have suffered an error or injustice to seek correction to their military records."
The move follows a class action lawsuit filed last month by LGBTQ veterans against the Pentagon for allegedly failing to remedy "ongoing discrimination," including biased language in the discharge papers of LGBTQ veterans.
CBS News has investigated the Pentagon's handling of service records of veterans who were kicked out of the military because of their sexual orientation, revealing the broad scope of discrimination experienced by these LGBTQ veterans — finding, for instance, that more than 29,000 were denied honorable discharges.
Also on Wednesday, U.S. Reps. Mark Takano (D-Calif.) and Sara Jacobs (D-Calif.), along with U.S. Sen. Richard Blumenthal (D-Conn.) re-introduced a bill that would establish "a commission to investigate the historic and ongoing impacts of discriminatory military policies on LGBTQ service members and veterans."
"This commission would study the impact of these bigoted rules" barring LGBTQ troops from serving "and forge a more welcoming future in the military and at the VA," said Takano, who serves as ranking member of the House Committee on Veterans' Affairs and co-chair of the Congressional Equality Caucus.
"Our country has never made amends for official discriminatory policies like 'Don't Ask, Don't Tell' and the transgender military ban – and that failure still haunts today's service members and veterans," said Jacobs.
"That's why I'm so proud to co-lead this bicameral legislation that will right these historic wrongs, investigate the past and present impact of anti-LGBTQ+ policies, and help us move forward to build and sustain a diverse, inclusive, strong, and welcoming military."
"This commission would be an important step to understand the full scope of the harms caused by policies like Don't Ask, Don't Tell, and to ensure a more equitable future for all who serve our country in uniform," Blumenthal said.