Pope says gays should not be marginalized
Pontiff spoke to reporters after leaving Brazil
Pope Francis on Monday said gay men and lesbians should not be judged or marginalized.
"If a person is gay and seeks the Lord and is of good will, who am I to judge him?" he told reporters in response to a question about gay priests as he returned to Rome after his week-long trip to Brazil for World Youth Day as La Nación, an Argentine newspaper reported.
Francis' comments come amid renewed calls to welcome gays and lesbians back into the church following Pope Benedict XVI's abrupt resignation in February.
"You are made in God's image and likeness," New York Cardinal Timothy Dolan told ABC News' George Stephanopoulos during an interview in March. "We want your happiness… and you're entitled to friendship."
Cardinal Nicolás de Jesús López Rodríguez of the Archdiocese of Santo Domingo in the Dominican Republic late last month referred to James "Wally" Brewster, an openly gay man whom President Obama nominated to become the next American ambassador to the Caribbean country, as a "maricón" or "faggot" in Spanish during a press conference.
Francis himself seemed to echo Dolan's call during his comments to reporters.
"The Catechism of the Catholic church explains this in a very clear way," the pontiff told reporters. "It says that these people should not be marginalized. They should be integrated into society."
Majority of Catholics back same-sex marriage; hierarchy remains opposed
A Quinnipiac University poll in March found that 54 percent of Catholics support marriage rights for same-sex couples.
Maryland Gov. Martin O'Malley is among the Catholic state executives who have signed same-sex marriage measures into law.
Catholic hierarchy continues to oppose the issue in spite of this increased support.
"Marriage exists obviously we believe by the will of God because the sexual orientation between men and women tends to create babies," Father Leonard Klein of the Diocese of Wilmington (Del.) said before Delaware Gov. Jack Markell signed a bill into law that extended marriage to same-sex couples in the state.
Bishop Thomas Tobin of the Diocese of Providence (R.I.) in May also spoke out against the issue in a letter to Rhode Island Catholics before Gov. Lincoln Chafee signed his state's same-sex marriage bill into law.
"Like many others, I am profoundly disappointed that Rhode Island has approved legislation that seeks to legitimize 'same-sex marriage,'" Tobin wrote.
Francis, who was among the most prominent opponents of efforts to extend marriage rights to same-sex couples in his native Argentina, also spoke out against what he described as the "gay lobby" within the Vatican. These comments came in response to questions over the reported homosexuality of Monsignor Battista Ricca, whom the pontiff last month appointed to oversee the Vatican bank, that began to emerge last week in the Italian press.
"When one encounters a person like this, one have to distinguish between the act of being gay and lobbying, because no lobby is good," Francis said. "The problem is not having this orientation. We must be brothers. The problem is lobbying."
The Archdiocese of Washington did not have an immediate comment on Francis' statements.
"He's articulating well in a beautifully tender way the traditional teaching of the church," Dolan said during an interview on "CBS This Morning" on Tuesday. "While certain acts may be wrong, we will always love and respect the person and treat the person with dignity."
Marianne Duddy-Burke, executive director of DignityUSA, an LGBT Catholic organization, told the Washington Blade she welcomes what she described as a "change of tone from the very harsh and damaging rhetoric" of Benedict and his predecessor, Pope John Paul II.
"We hope it translates into similar expressions of openness among bishops and cardinals here in the U.S. and in other countries," Duddy-Burke said. "The best news would be if the Pope indicates a willingness to begin a dialogue with LGBT Catholics and our families about our experience in the Church and in our societies. He's shown humility in walking with other marginalized groups. We'd hope it would extend to us, as well."
Human Rights Campaign President Chad Griffin struck a similar tone.
"While Pope Francis's words do not reflect a shift in Church policy, they represent a significant change in tone," he said. "Like his namesake, Francis's humility and respect for human dignity are showing through, and the widespread positive response his words have received around the world reveals that Catholics everywhere are thirsty for change."
Esteban Paulón, president of the LGBT Federation of Argentina, highlighted the pontiff's opposition to same-sex marriage in Argentina.
"A profound self-criticism on the part of the church hierarchy about the position it has historically taken with regard to lesbians, gays, bisexuals and transgender people is essential," Paulón said in a statement. "Let's not forget that this same pope that today said don't judge us the same man who called for 'a holy war against the devil's plan' to block the same-sex marriage law. These types of declarations, coming from the top of the Catholic church hierarchy, only promote hate and discrimination."
Lesbian couple murdered, dismembered in Mexico border city
Julissa Ramírez and Nohemí Medina Martínez killed in Ciudad Juárez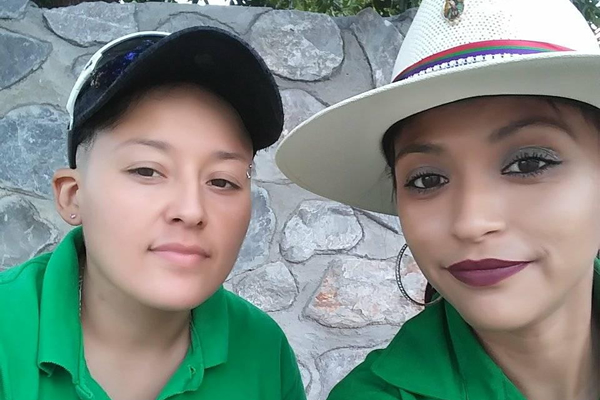 Authorities in the Mexican border city of Ciudad Juárez on Sunday found the dismembered bodies of a lesbian couple along a local highway.
The dismembered body parts of Julissa Ramírez and Nohemí Medina Martínez were found in plastic bags that had been placed along the Juárez-El Porvenir Highway.
El Diario, a Mexican newspaper, reported the married women lived in El Paso, Texas, which is across the Rio Grande from Ciudad Juárez. Authorities said relatives last spoke with Ramírez and Medina on Saturday afternoon.
A source in Ciudad Juárez with whom the Washington Blade spoke on Thursday confirmed Ramírez and Medina "were lesbian women" and their murder was "very violent."
Members of Comité de la Diversidad Sexual de Chihuahua, an LGBTQ rights group in the state of Chihuahua in which Ciudad Juárez is located, and Chihuahua Gov. María Eugenia Campos Galván are among those who have expressed outrage over the women's murders. Comité de la Diversidad Sexual de Chihuahua on Wednesday also urged local and state authorities to investigate whether the murder was a hate crime.
"People of sexual diversity are questioned, including their existence through heteronormative discourse," said the group in a statement. "They have the right to a life free of violence in which they exercise all their rights, in addition to living without fear or fear of rejection and aggressions that can unfortunately escalate to hate crimes."
EXHORTA SECRETARÍA DE GOBERNACIÓN A @MaruCampos_G A ACABAR CON LESBOFOBIA@SEGOB_mx a través de @CONAPRED y @CONAVIM_MX pidió al Gob del Estado que esclarezca el asesinato de Yulizsa y Nohemí…#JusticiaParaYulizsaYNohemi (1/3) pic.twitter.com/kLC7UNIoV2

— Comité de la Diversidad Sexual de Chihuahua (@DiversidadChih) January 19, 2022
El Diario reported Ramírez and Medina are two of the nine women who have been reported killed in Ciudad Juárez since the beginning of the year.
Personas de las Diversidades Afectivo Sexuales, an LGBTQ rights group in Ciudad Juárez, and feminist organizations on Thursday organized a protest during which participants demanded local, state and federal authorities do more to end to violence against women in the city. The press release that announced the demonstration specifically cited Ramírez and Medina.
"We seek justice and clarification in the murder of Nohemí and Yulissa, a lesbian couple who was found in Juárez-Porvenir Highway," it reads.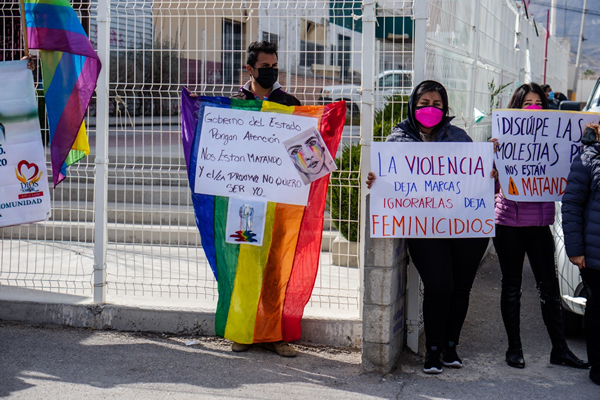 NCAA adopts new policy amid fervor over transgender athletes
Sport-by-sport approach requires certain levels of testosterone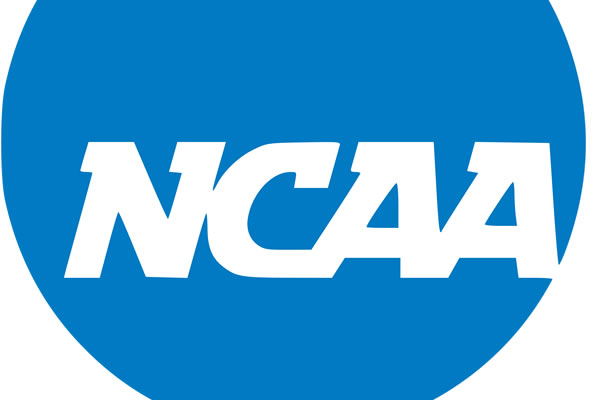 The National Collegiate Athletic Association has announced it has adopted new procedures on competition of transgender athletes, creating a "sport-by-sport" approach that also requires documentation of testosterone levels across the board amid a fervor of recently transitioned swimmers breaking records in women's athletics.
The NCAA said in a statement its board of governors voted on Wednesday in support of the "sport-by-sport" approach, which the organization says "preserves opportunity for transgender student-athletes while balancing fairness, inclusion and safety for all who compete."
Although the policy defers to the national governing bodies for individual sports, it also requires transgender athletes to document sport-specific testosterone levels beginning four weeks before their sport's championship selections. The new policy, which consistent with rules for the U.S. Olympics, is effective 2022, although implementation is set to begin with the 2023-24 academic year, the organization says.
John DeGioia, chair of the NCAA board and Georgetown president, said in a statement the organization is "steadfast in our support of transgender student-athletes and the fostering of fairness across college sports."
"It is important that NCAA member schools, conferences and college athletes compete in an inclusive, fair, safe and respectful environment and can move forward with a clear understanding of the new policy," DeGioia said.
More specifically, starting with the 2022-23 academic year, transgender athletes will need to document sport-specific testosterone levels beginning four weeks before their sport's championship selections, the organizational. These athletes, according to the NCAA, are also required to document testosterone levels four weeks before championship selections.
In terms of jurisdiction, the national governing bodies for individual sports are charged determines policies, which would be under ongoing review and recommendation by the NCAA, the organizational says. If there is no policy for a sport, that sport's international federation policy or previously established International Olympics Committee policy criteria would be followed.
The NCAA adopts the policy amid controversy over University of Pennsylvania swimmer Lia Thomas smashing records in women's swimming. Thomas, which once competed as a man, smashed two national records and in the 1,650-yard freestyle placed 38 seconds ahead of closest competition. The new NCAA policy appears effectively to sideline Thomas, who has recently transitioned and unable to show consistent levels of testosterone.
Prior to the NCAA announcement, a coalition of 16 LGBTQ groups, including the Human Rights Campaign and Athlete Ally, this week sent to a letter to the collegiate organization, urging the organizations strengthen non-discrimination protections as opposed to weakening them. The new policy, however, appears to head in other direction, which the LGBTQ groups rejected in the letter.
"While decentralizing the NCAA and giving power to conferences and schools has its benefits, we are concerned that leaving the enforcement of non-discrimination protections to schools will create a patchwork of protections rather than a comprehensive policy that would protect all athletes, no matter where they play," the letter says. "This would be similar to the patchwork of non-discrimination policies in states, where marginalized groups in some states or cities are protected while others are left behind by localities that opt not to enact inclusive policies."
JoDee Winterhof, vice president of policy and political affairs for the Human Rights Campaign, said in a statement after the NCAA announcement the new policy was effectively passing the buck.
"If the NCAA is committed to ensuring an environment of competition that is safe, healthy, and free from discrimination, they cannot dodge the question of how to ensure transgender athletes can participate safely," Winterhof said. "That is precisely why we and a number of organizations across a wide spectrum of advocates are urging them to readopt and strengthen non-discrimination language in their constitution to ensure the Association is committed to enforcing the level playing field and inclusive policies they say their values require. Any policy language is only as effective as it is enforceable, and with states passing anti-transgender sports bans, any inclusive policy is under immediate threat. We are still reviewing the NCAA's new policy on transgender inclusion and how it will impact each and every transgender athlete."
Transgender rights group's Los Angeles office receives bomb threat
[email protected] Coalition evacuated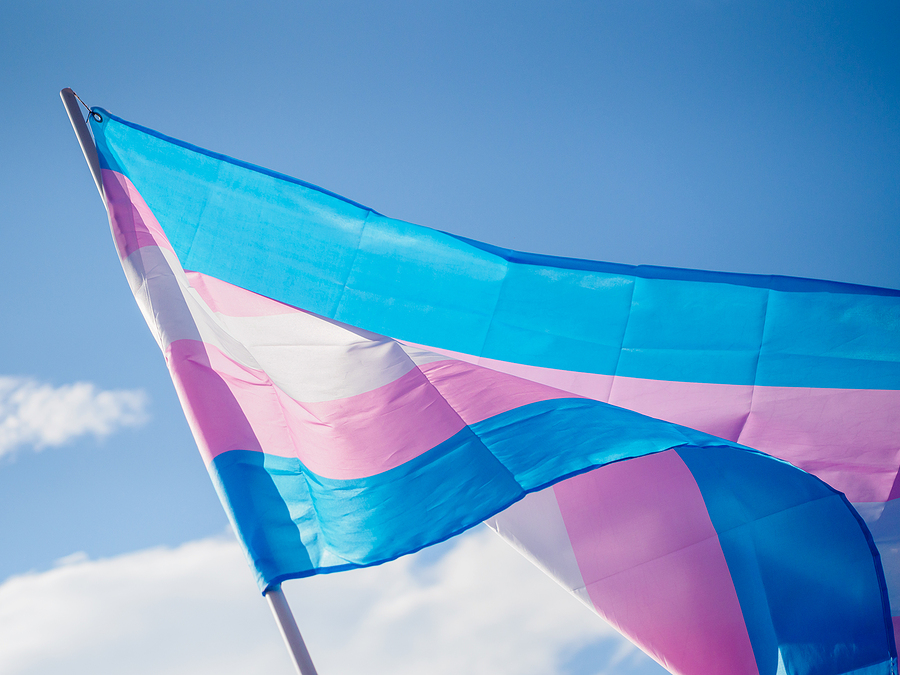 A bomb threat was phoned in Wednesday afternoon to the Wilshire Boulevard Koreatown offices of the [email protected] Coalition, Bamby Salcedo, the president and CEO of the non-profit organization told the Los Angeles Blade.
According to Salcedo, an unidentified male caller told the staff person who answered at approximately 3 p.m., while delivering the threat said; "You're all going to die." The staff immediately evacuated everyone from their offices and then contacted the Los Angeles Police Department for assistance.
Officers, specialists and detectives from the Rampart Division of the LAPD responded and swept the building. A spokesperson for the LAPD confirmed that the incident is under active investigation but would make no further comment.
On a Facebook post immediately after the incident the non-profit wrote; "To ensure the safety of our clients and staff members, we ask that you please NOT come to our office."
In a follow-up post, Salcedo notified the organization and its clientele that the LAPD had given the all-clear and that their offices would resume normal operations Thursday at 9:00 a.m. PT.
"Thank you for your messages and concern for our staff and community," Salcedo said.
"No amount of threats can stop us from our commitment to the TGI community," she added.
The [email protected] Coalition was founded in 2009 by a group of transgender and gender non-conforming and intersex (TGI) immigrant women in Los Angeles as a grassroots response to address the specific needs of TGI Latino immigrants who live in the U.S.
Since then, the agency has become a nationally recognized organization with representation in 10 different states across the U.S. and provides direct services to TGI individuals in Los Angeles.
In 2015, the [email protected] Coalition identified the urgent need to provide direct services to empower TGI people in response to structural, institutional, and interpersonal violence, and the Center for Violence Prevention and Transgender Wellness was born.
Since then, the organization has secured funding from the state and local government sources as well as several private foundations and organizations to provide direct services to all TGI individuals in Los Angeles County.
The [email protected] Coalition's primary focus is to change the landscape of access to services for TGI people and provide access to comprehensive resource and services that will improve the quality of life of TGI people.