Russia boycott calls divide LGBT activists
Group protested country's gay rights record outside Russian embassy in D.C.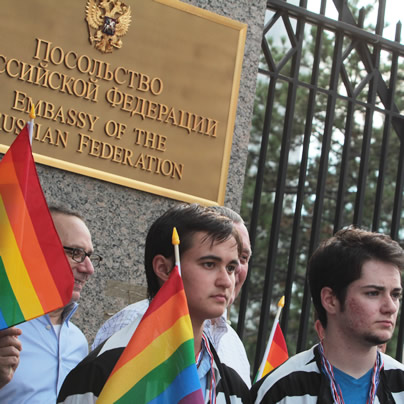 LGBT rights advocates remain divided over calls to boycott the 2014 Winter Olympics in Russia and Russian vodka in response to the country's gay rights record.
Author Dan Savage, LGBT rights advocate Cleve Jones and the group Queer Nation last week launched the "Dump Russian Vodka" campaign that calls for a boycott of Stoli, Russian Standard and other Russian vodka brands. The campaign also urges the U.S. and other countries to boycott the 2014 Winter Olympics that will take place in Sochi, Russia, in February.
"Do not drink Russian vodka," Savage said in an op-ed in the Stranger, a weekly newspaper in Seattle, published on July 24. "Do not buy Russian vodka. Ask your bartender at your favorite bar — gay or otherwise — to DUMP STOLI and DUMP RUSSIAN VODKA."
Russian President Vladimir Putin in recent weeks signed a broadly worded law that bans the promotion of so-called gay propaganda to minors and a statute that bans foreign same-sex couples and any couple from a country in which gays and lesbians can legally marry from adopting Russian children. LGBT rights groups are among those that face fines under a law that requires non-governmental organizations that receive funding from outside Russia to register as a "foreign agent."
About a dozen LGBT rights advocates gathered in front of the Russian embassy in Northwest D.C. to protest the country's anti-LGBT rights record on Wednesday.
Larry Poltavtsev of Spectrum Human Rights was among those who attended.
"We're here today to protest LGBT human rights violations in Russia," he said.
The anti-gay laws have come into effect against the backdrop of increasing anti-LGBT discrimination and violence in Russia.
Two men in the southern Russia city of Volgograd and on the Kamchatka Peninsula in the country's Far East have been killed in recent months during what local authorities have described as anti-gay attacks.
Police in St. Petersburg on June 29 arrested 40 LGBT activists and a handful of nationalists who confronted them during a gay rights rally. Authorities in the Russian capital in May arrested 30 LGBT rights advocates who tried to stage a Pride celebration outside Moscow City Hall.
Authorities in the city of Murmansk on July 21 took into custody four Dutch LGBT rights advocates who were filming a documentary about gay life in Russia. A St. Petersburg appellate court on July 25 overturned a lower court's ruling that fined Coming Out, a local LGBT advocacy group, 500,000 rubles or slightly more than $15,202 for violating the "foreign agent" law.
Russian advocate: Boycott will have no effect
Gay bars in Seattle, Chicago, London and other cities have already begun to remove Stoli and other Russian products from their shelves. Gay City News reported a handful of ACT UP members protested a Stoli event at a gay bar in New York City on Tuesday night.
Gay bars in D.C. have thus far not indicated they will participate in the boycott.
Cobalt had been scheduled to host a Stoli-sponsored event for the website GayCities on Thursday, but the company postponed it.
The company did not return the Blade's request for comment.
Val Mendeleev, CEO of SPI Group, Stoli's parent company, said in a July 25 statement from Luxembourg the Russian government does not own the brand. He acknowledged the vodka contains Russian ingredients, but it is distilled in a factory in neighboring Latvia.
Mendeleev further pointed out SPI Group has supported a number of pro-LGBT groups and initiatives. These include Pride celebrations in South Africa and Austria and its "Most Original Stoli Guy" partnership with Gaycities.com.
"Stoli firmly opposes such attitude and actions," Mendeleev said in response to growing concerns over Russia's gay rights record. "As a company that encourages transparency and fairness, we are upset and angry."
Nikolai Alekseev of Gay Russia, an LGBT advocacy group, told the Washington Blade from Moscow on Tuesday he feels a boycott of Russian vodka will "not have an effect."
"The real target of this protest should be the politicians who are behind these initiatives," he said.
Actor and playwright Harvey Fierstein called for a Sochi boycott in an op-ed the New York Times published on July 21.
Gay Olympic diver Greg Louganis, who was unable to compete in the 1980 Summer Olympics in Moscow because then-President Jimmy Carter boycotted them over the Soviet Union's invasion of Afghanistan the year before, told Frank Bruni of the New York Times on July 28 that he feels athletes should have the opportunity to compete in Sochi in spite of Russia's LGBT rights record. Retired tennis champion Martina Navratilova; the LGBT advocacy groups All Out and Athlete Ally and Cyd Zeigler, Jr., co-founder of OutSports, are among those who also oppose a boycott of the Sochi games.
"We want to encourage and support athletics, particularly the Olympics, and feel that a boycott would only hurt the athletes," Hudson Taylor, executive director of Athlete Ally, told the Blade on Tuesday. "We understand the rationale behind a boycott, but are also cognizant that our call for a boycott could result in negative ramifications and backlash for regional LGBT and ally organizations in Russia."
State Department spokesperson Jen Psaki on July 26 said the U.S. does not support calls to boycott the Sochi Olympics.
"That's certainly not what we're calling for," she told reporters during her daily briefing in response to the Blade's question about Russia's LGBT rights record.
Gay athlete to wear rainbow pin in Sochi
Blake Skjellerup, a gay short track speed skater from New Zealand who plans to compete in Sochi in spite of the calls to boycott the games, last week announced he will wear a gay Pride pin during the Olympics.
He stressed to the Blade his decision is "not about defiance."
"Wearing a Pride pin is about humanity and unity," Skjellerup said. "It's about representing something that is very important to me, and standing up for those who cannot stand up or help themselves."
The Human Rights Campaign said in a July 24 letter to NBC Universal that the network has "a unique opportunity — and a responsibility — to expose" what it described as the "inhumane and unjust" anti-gay propaganda law during its coverage of the Sochi games. Mark Lazarus, chair of NBC's sports group, deflected questions about his network's potential coverage of Russia's LGBT rights record during a presentation at the Television Critics Association gathering in New York City over the weekend.
The International Olympic Committee has assured gay athletes and others who travel to Sochi that authorities will not arrest them under the Russia's anti-gay propaganda law. Vitaly Milonov, a St. Petersburg lawmaker behind the city's gay propaganda to minors ban that took effect in 2012, told the Interfax news agency on Tuesday he has not heard of any plans to suspend the national statute during the games.
"If a law has been approved by the federal legislature and signed by the president, then the government has no right to suspend it," Milonov said, according to Gay Star News. "It doesn't have the authority."
Officials urged to ban Russian lawmakers from U.S.
Alekseev and other Russian LGBT rights advocates have launched a petition on the White House's website that urges the U.S. to ban Milonov and Elena Mizulina, a Russian Parliamentarian who co-sponsored the national gay propaganda ban, from entering the country. It has received 4,775 signatures as of late on July 30.
"This is the way forward because these people are the real people behind the homophobic legislation," Alekseev told the Blade.
LULAC Lambda announces 2021 scholarship awards
Castro, Javier Rodriguez win $1,000 honors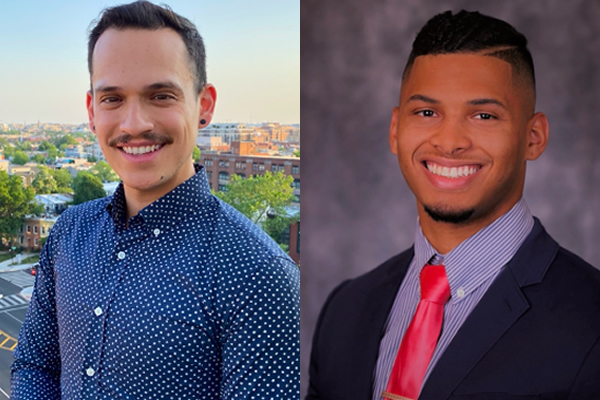 The D.C.-based LGBTQ Latinx organization LULAC Lambda has announced it has selected two D.C. residents bound for graduate studies in foreign affairs and higher education to receive its 2021 annual scholarship award.
"For a fourth year in a row, LULAC Lambda will provide scholarships to outstanding scholars who come from our LGBTQ+ Latinx community," said Erik Rodriquez, the LULAC Lambda president, in a statement released by the group. "Our scholarship program will help these scholars achieve their academic goals and reduce their student debt," Rodriquez said.
The statement says one of the two scholarship awards, for $1,000, will go to Brian Castro, who will begin studies for a master's degree in the fall of 2021 at Georgetown University's Walsh School of Foreign Service.
"The generous scholarship provided by LULAC Lambda will complement my studies by going directly into my tuition costs," Castro said in the statement. "Though I have been a resident of Washington, D.C., working full-time at a leading public health consulting firm, I am grateful to have received the support from an organization that is also committed to social justice," he said.
The other scholarship, for $1,300, will go to Victor Javier Rodriguez for his doctoral work in education at Florida State University. The LULAC Lambda statement says Javier Rodriquez's academic interest lies in "exploring the relationship between school communities and districts' implementation of anti-racist practice and student success."
In his own words, Javier Rodriquez said, "A long-term career goal of mine is to affect change at the federal level through the United States Department of Education, in which I would work to address our nation's education crisis by advocating for equitable policies and practices that improve the outcome for all our students, especially those who are most vulnerable."
LULAC Lambda says it was founded in October 2014 "to mobilize and strengthen the LGBTQ+ and Latinx communities of Washington, D.C. through community and civic engagement." It is one of 1,000 chapters across the country affiliated with the League of United Latin American Citizens (LULAC), the nation's largest and oldest Latinx volunteer-based civil rights organization, the group's statement says.
Gay man who live-streamed anti-government protests in Cuba detained
Yoan de la Cruz taken into custody on July 23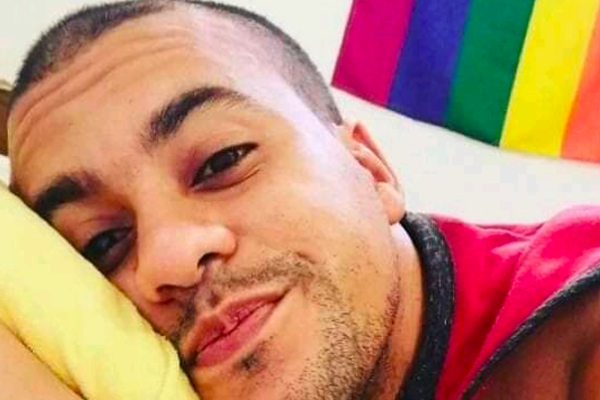 A gay man who live-streamed the first anti-government protest that took place in Cuba on July 11 has been detained.
Luis Ángel Adán Roble, a gay man who was once a member of Cuba's National Assembly, in a July 28 tweet wrote Yoan de la Cruz used Facebook Live to livestream a protest in San Antonio de los Baños, a municipality in Artemisa province that is just outside of Havana.
The San Antonio de los Baños protest was the first of dozens of anti-government demonstrations against mounting food shortages, the government's response to the pandemic, a worsening economic crisis and human rights that took place across Cuba on July 11. Many of those who participated in the protests chanted "libertad" or "freedom."
Cubalex, a U.S.-based Cuban human rights organization, confirms authorities detained De La Cruz on July 23. The Blade has not been able to confirm De La Cruz's current whereabouts.
"Yoan is the man who live-streamed the July 11 protests from San Antonio, nothing else," tweeted Adán. "They took him from his house a few days ago and he is being accused of 'incitement of the masses.' Free Yoan, he did not commit any crime!"
Yoan es un chico que transmitió en vivo las protestas del día #11J de San Antonio, solo eso. Hace unos días se lo llevaron de su casa y esta siendo acusado de "incitación de las masas". Liberen a Yoan, no cometió delito alguno!!!#LGBT #Cuba pic.twitter.com/sWyH5iAM8f

— Luis Angel Adán Roble (@angelDr_adan) July 29, 2021
The Washington Blade has confirmed De La Cruz is gay.
Vida Bohemia, a drag queen who is De La Cruz's friend, also demanded de la Cruz's release.
"If he didn't throw a stone, (if) he didn't break glass, (if) he didn't hit anyone, (if) nobody yelled down below, please let him go," Bohemia told 14ymedio, a website founded by Yoani Sánchez, a journalist who is a vocal critic of the Cuban government. "He has a mother, a grandmother, a family and thousands of friends suffering."
Maykel González Vivero, editor of Tremenda Nota, the Blade's media partner in Cuba, is among the hundreds of people who were arrested during the July 11 protests. The New York Times reports that De La Cruz is among the estimated 700 people who remain in custody.
Thousands Cuban Americans gathered in front of the White House on July 26 to demand the Biden administration do more to support the protesters on the island. They later marched to the Cuban Embassy.
The White House under the Global Magnitsky Act has sanctioned Cuba's National Revolutionary Police (PNR), the Interior Ministry Special Brigade, Defense Minister Álvaro López Miera, PNR Director Oscar Callejas Valcarce and PNR Deputy Director Eddie Sierra Arias for their role in the government's crackdown on the July 11 protests. Yotuel Romero, a Cuban singer who co-wrote "Patria y vida!", a song that has become an anthem for anti-government protesters, is among those who met with President Biden at the White House on July 30.
FBI joins investigation into murder of LGBTQ Atlantan
Atlanta Police continue to search for the suspect in the deadly stabbing of a woman asking that anyone with information to please come forward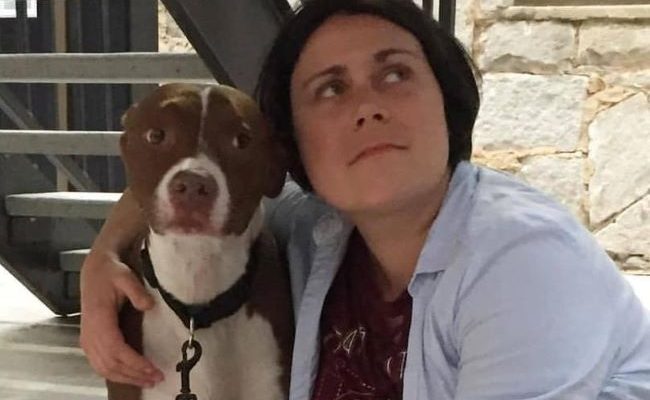 ATLANTA – The Atlanta Police Department's murder investigation into this past Wednesday's stabbing death of 40-year-old Katie Janness and her dog in Piedmont Park, located about 1 mile northeast of downtown between the Midtown and Virginia Highland neighborhoods, has been joined by the Federal Bureau of Investigation, (FBI).
WXIA 11 Alive news reported that the FBI is assisting the Atlanta Police Department, (APD) however a spokesperson for the APD told WXIA the department wouldn't provide any specifics about the FBI's involvement with the investigation, nor did the Atlanta Field Office of the FBI comment.
The Georgia Voice, the local LGBTQ newspaper, reported that Janness, a member of Atlanta's LGBTQ community and a bartender at the LGBTQ-owned Campagnolo, was found stabbed to death in the park on Wednesday (July 28) after walking her dog Bowie, who was also killed.
Janness was found by her partner of six years, Emma Clark, after Clark tracked her with her phone's GPS.
"Today, I lost the love of my life and baby boy," Clark said in a post shared to a GoFundMe page. "It was tragic. She was the most intelligent, kind, humble, and beautiful person I have ever known. I wanted to spend every second with her. [Bowie] was the sweetest, most loyal companion. My heart is so very broken, my world will never be the same."
A vigil was held for Janness on Thursday evening at Piedmont Park.
Atlanta Police continue to search for the suspect in a deadly stabbing of a woman in Piedmont Park
The Atlanta Journal-Constitution reported that Janness' murder is believed to be the first homicide inside the park in 12 years and according to family members of Janness' longtime girlfriend, a security camera at an intersection near the park's entrance captured the last known picture of Katherine Janness and her dog before the two were killed.
But other cameras in the area weren't working, including one facing the entrance. As of Friday the AJC also reported, as of Friday afternoon, Atlanta police had released few details about the murder investigation that has left city residents and parkgoers on edge.
Atlanta Police are asking that anyone with information to please come forward, and tipsters can remain anonymous by contacting Crime Stoppers Atlanta at 404-577-8477, texting information to 274637 or visiting the Crime Stoppers website.
APD detectives are also asking those who live in this area to review footage from their security cameras and contact the police if they find anything that may be pertinent to this investigation. The timeframe for review should be between 10:30 p.m. on Tuesday to 1:30 a.m. on Wednesday.