Russian official again defends anti-gay law
Crackdown threatens to overshadow Sochi games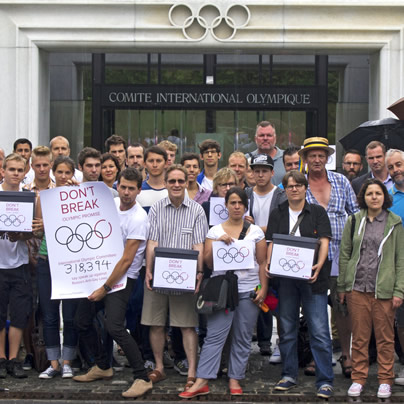 Russian Sports Minister Vitaly Mutko on Aug. 18 once again defended his country's law that bans gay propaganda to minors.
"We want to protect our children whose psyches have not formed from the propaganda of drug use, drunkenness and non-traditional sexual relations," he said during a press conference in Moscow as the Associated Press reported.
Mutko also said the law that President Vladimir Putin signed in June will not affect athletes and others who attend the 2014 Winter Olympics that will take place in Sochi, Russia, in February.
"I can say once again that the freedoms of Russians and foreign athletes and guests who come to Sochi will be absolutely protected," Mutko said.
Growing outrage over the gay propaganda law and Russia's LGBT rights record continues to threaten to overshadow the Sochi games.
Russian chess champion Gary Kasparov and playwright Harvey Fierstein are among those who have called for a boycott of the Olympics. Author Dan Savage, LGBT rights advocate Cleve Jones and others have called for a boycott of Russian vodka.
Gay Olympic diver Greg Louganis, who was unable to compete in the 1980 Summer Olympics in Moscow because then-President Jimmy Carter boycotted them over the Soviet Union's invasion of Afghanistan the year before, is among those who feel the U.S. should compete in Sochi. President Obama, retired tennis champion Martina Navratilova and a number of LGBT advocacy groups that include Athlete Ally also oppose an Olympic boycott.
Athletes take sides on anti-gay law
American runner Nick Symmonds criticized Russia's gay propaganda ban after he competed at the World Athletic Championships in Moscow last week. High jumper Emma Green Tregaro and sprinter Mao Hjelmer, who are from Sweden, painted their fingernails in rainbow colors as they competed in the same event.
The AP reported Green Tregaro wore red fingernail polish as she competed in a high jump competition on Aug. 17 because Swedish athletic officials reportedly asked her to change their color.
Yelena Isinbayeva, a Russian Olympic pole vault champion, criticized Green Tregaro and Hjelmer during an Aug. 15 press conference after she won her third world title at the World Athletic Championships. Isinbayeva also defended the gay propaganda law.
"We have our law that everyone has to respect," she said.
Kseniya Ryzhova told Russian reporters during a Moscow press conference earlier this week that she felt insulted over reports that suggested she and Tatyana Firoya challenged the gay propaganda law when they kissed on the medal podium at the World Athletic Championships on Aug. 18 after they won the women's 4 x 400 meter rally.
"There was no hidden political motive," Ryzhova said, as Reuters reported.
Meanwhile, the Miss Universe Organization on Aug. 20 expressed concern over the gay propaganda law and the ongoing anti-LGBT crackdown in Russia.
"The law, as well as the violence experienced by the LGBT community in Russia, are diametrically opposed to the core values of our company," it said in a statement that GLAAD released. "Our organization has always embodied a spirit of inclusion and is a celebration of people from all countries and walks of life."
The statement comes less than a week after Andy Cohen told E! News he turned down a request to co-host the 2013 Miss Universe pageant that will take place in Moscow in November, in part, because "he didn't feel right as a gay man stepping foot into Russia." Francisco Pascuzzi, a gay man from Somerville, N.J., urged the Miss Universe Organization that Donald Trump co-owns with NBC Universal in a Change.org petition to relocate this year's pageant from the Russian capital over the country's LGBT rights record.
Cohen could not be reached for comment.
Trump's representatives last week did not return the Washington Blade's request for an interview.
White House sends Sean Patrick Maloney's OECD nomination to the Senate
Former N.Y. congressman narrowly lost re-election in 2022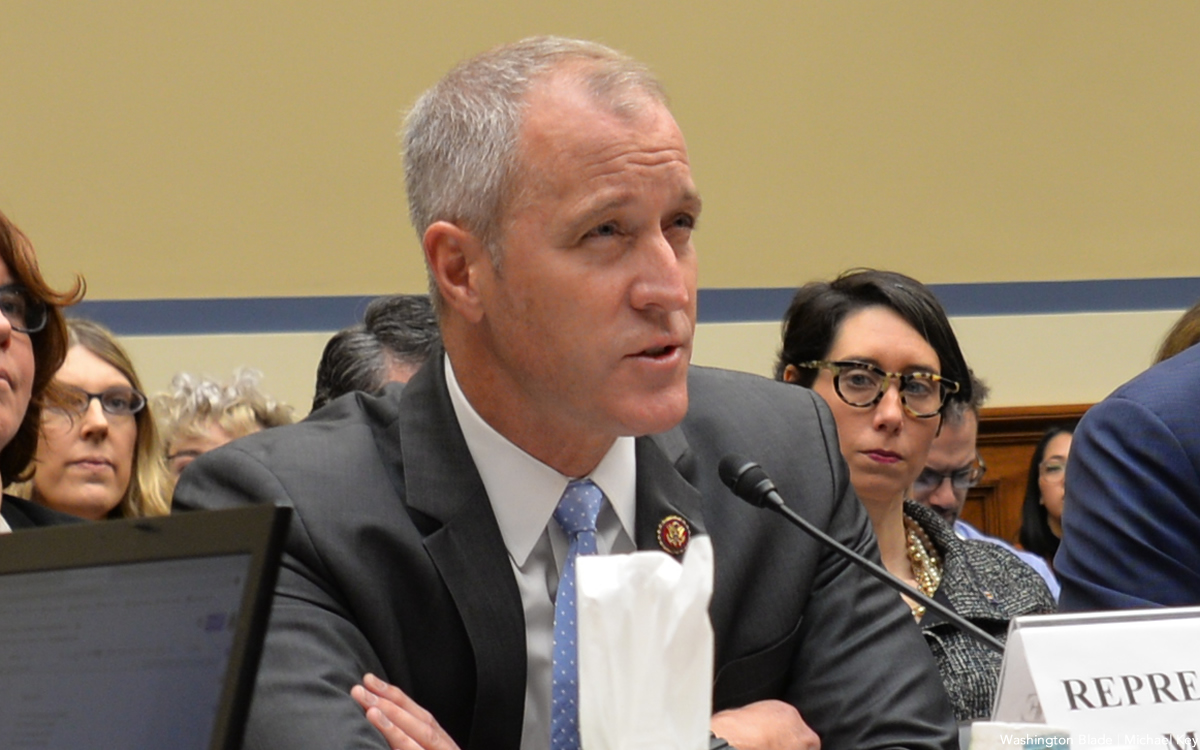 The White House on Thursday officially announced the nomination of former Democratic Congressman Sean Patrick Maloney of New York to serve as the Organization for Economic Cooperation and Development's U.S. representative with the rank of ambassador.
Since February 2022, former Delaware Gov. Jack Markell has represented the U.S. before the OECD, an intergovernmental body with 38 member countries founded to promote economic progress and stimulate world trade.
Along with Maloney's nomination to replace him, Markell's nomination last month to serve as ambassador to Italy is now pending before the Senate.
New York's first openly gay member of Congress, Maloney finished his fifth term as chair of the Democratic Congressional Campaign Committee, the Democratic Party's sixth highest-ranking position in the House, before narrowly losing his bid for reelection in 2022.
Maloney was credited with helping to secure the Democrats' better-than-expected performance in the midterm elections but lost his own race by just 1,800 votes after New York's 17th Congressional District was redrawn.
African advocacy groups condemn Uganda's Anti-Homosexuality Act
South African organizations criticize government's silence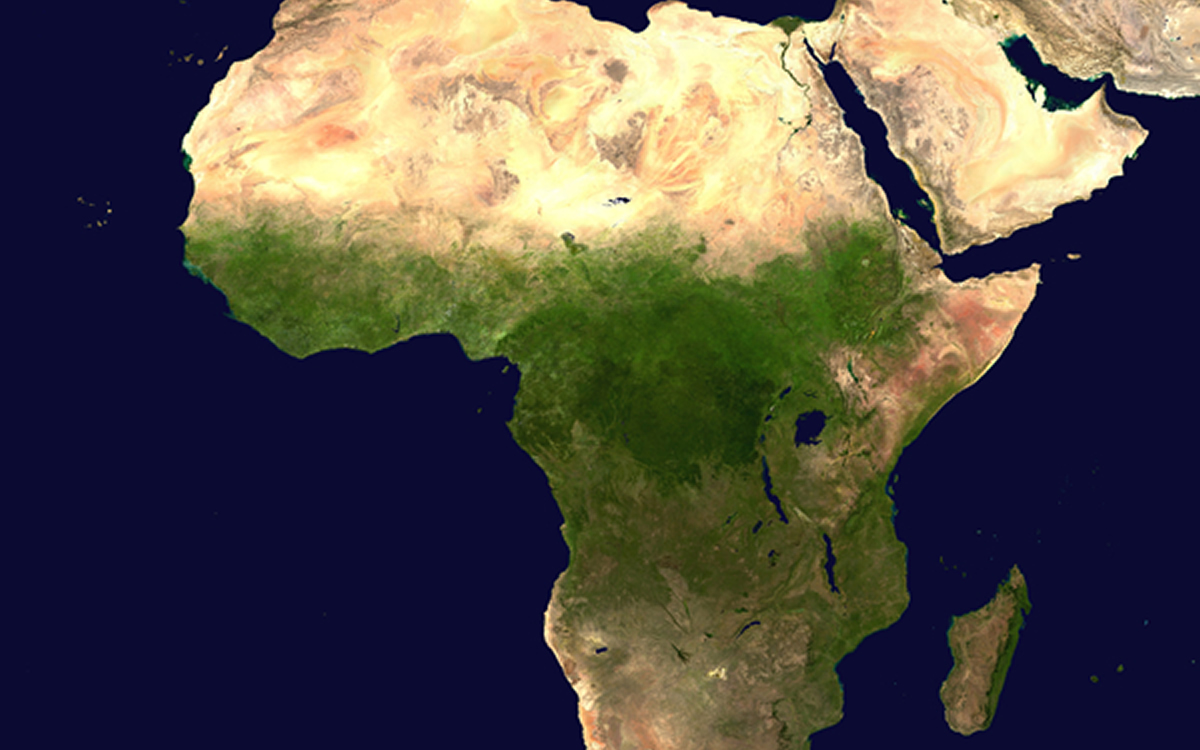 LGBTQ and intersex rights groups across Africa have condemned the signing of Uganda's Anti-Homosexuality Act that calls for the death penalty for "aggravated homosexuality."
Mpho Buntse, a spokesperson for Access Chapter 2, a South African LGBTQ and intersex advocacy organization, said it was very worrisome the South African government did not condemn the law, even though the country is the only one on the continent that fully upholds LGBTQ and intersex rights.
"It has really been apparent that South Africa would rather protect its diplomatic relations rather than impose on the sovereignty of a country like Uganda. However, we are not dealing with an issue of economic or financial diplomacy, but we are dealing with a human rights crisis. We are dealing with a situation where we could see potential violence being subjected to the LGBTQ+ community in Uganda, but not only to the LGBTQ+ community but the rest of the Ugandan population stands to be affected by this law because even if you don't identify as LGBTQ+ you will be compelled to report to the state those that you know that identify as LGBTQ+," said Buntse. "So we find it really problematic that we choose to be just spectators when we could or potentially have played an active role from the start of this."
Buntse noted Ugandan President Yoweri Museveni, who signed the Anti-Homosexuality Act on Monday, was in South Africa in late February.
"We didn't seize the opportunity to play an active role, so South Africa is always on a missed opportunity where we are now seeing a country to be a spectator instead of being an ally of the LGBTQ+ community," added Buntse.
Bruce Walker of Pretoria Pride, another South African advocacy group, said he was not surprised by the government's stance.
"They are showing their true colors," said Walker. "The governing party is full of homophobes. It's written in the constitution, the rights for the LGBTQI+ community, but they never support the LGBTQI+ community. They flatly ignore it. You either support and respect our constitution or not but as it stands they do not. They are far too scared to take a stand." 
Gays And Lesbians of Zimbabwe also condemned the law, saying it violates human rights.
"This law blatantly violates the human rights of LGBTQ individuals in Uganda including the right to privacy, freedom from discrimination and the right to equal protection under the law We stand shoulder to shoulder with the Ugandan LGBTQ community through this difficult time," said GALZ in a statement. "We call on the Ugandan leadership to engage in constructive dialogue, and to work towards solutions that are inclusive and respectful to all individuals."
Lesbians, Gays and Bisexuals of Botswana, like GALZ, also condemned the law and expressed solidarity with LGBTQ and intersex Ugandans.
"It's a great disappointed to have the president assent the Anti-Homosexuality Bill," said LEGABIBO. "To all LGBTIQ+ identifying persons in Uganda, we stand in solidarity with you."
East Africa Trans Health and Advocacy Network also castigated the law. EATHAN, like LEGABIBO and GALZ, said it will continue to stand up for LGBTQ and intersex rights in Uganda.
"Sad day for LGBTIQ Ugandans. We stand with our trans, intersex and nonbinary Ugandans and the entire LGBTIQ community. We must keep fighting and have the law declared unconstitutional," said EATHAN.
We Are All Ghana, a Ghanaian LGBTQ and intersex rights group, in its reaction said the community in Uganda and across Africa should not be silenced.
"As we stand in solidarity with the Ugandan queer community, let us remind ourselves as the Ghanaian LGBTQ+ community and Africans as a whole that we must not allow ourselves to be bullied into silence. our rights are as human as anyone else's," said We Are All Ghana.
Shemerirwe Agnes, executive director of Africa Queer Network, a Uganda-based advocacy group, said there was nothing anyone or any particular organization could have done to dissuade Museveni from signing the bill.
"We are being attacked and killed since that bill was passed because the society and the police thought that just because that bill was passed it was now law so one would think that just because it's now law then it's now going to be implemented," said Agnes. "It was implemented even before it was signed into law there is nothing we can do now because President Museveni doesn't listen to anyone."
U.S. President Joe Biden is among those who have also condemned the Anti-Homosexuality Act.
The White House has announced it will "evaluate" the law's implications and how it may impact U.S. aid to Uganda. Advocacy groups, meanwhile, have challenged the Anti-Homosexuality Act in the Ugandan Constitutional Court.
Daniel Itai is the Washington Blade's Africa Correspondent.
Bowser: No credible threats to D.C. Pride events
Mayor spoke with the Blade after flag-raising ceremony at the Wilson Building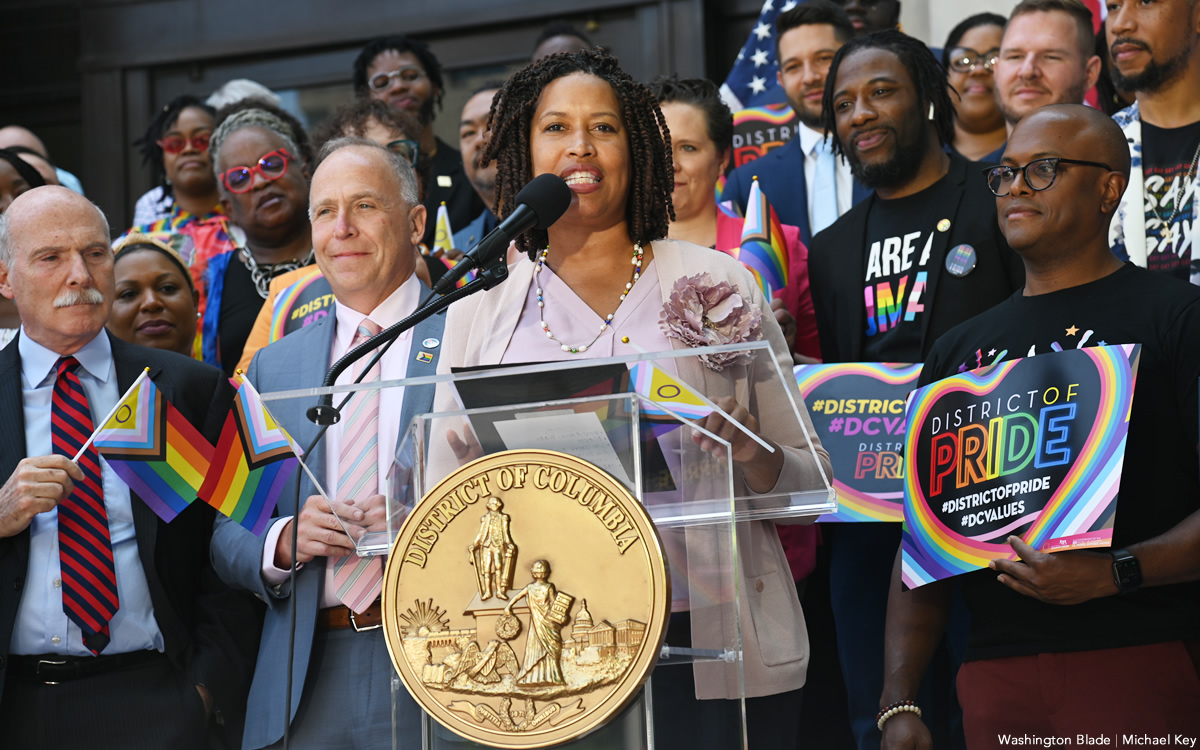 D.C. Mayor Muriel Bowser on Thursday said authorities have not received any credible threats to upcoming Pride events.
"We don't have any to report," she told the Washington Blade.
"MPD is constantly working with all of our agencies to make sure we have safe special events and we're going to keep going with our planning, like we do every year," added Bowser. "There's always a scan for any threats to the District."
Bowser spoke with the Blade after she joined D.C. Council Chair Phil Mendelson, Council members Anita Bonds, Charles Allen, Kenyon McDuffie and Zachary Parker, D.C. Attorney General Brian Schwalb, D.C. Mayor's LGBTQ Affairs Office Director Japer Bowles and other officials and activists in raising the Progress Pride flag in front of the Wilson Building.
The Blade last month reported D.C. police are investigating a bomb threat a Twitter user made against the annual District Pride concert that will take place at the Lincoln Theater on June 29. Bowles in a May 19 statement said his office reported the tweet, but further stressed that "no credible threat at this time has been made."